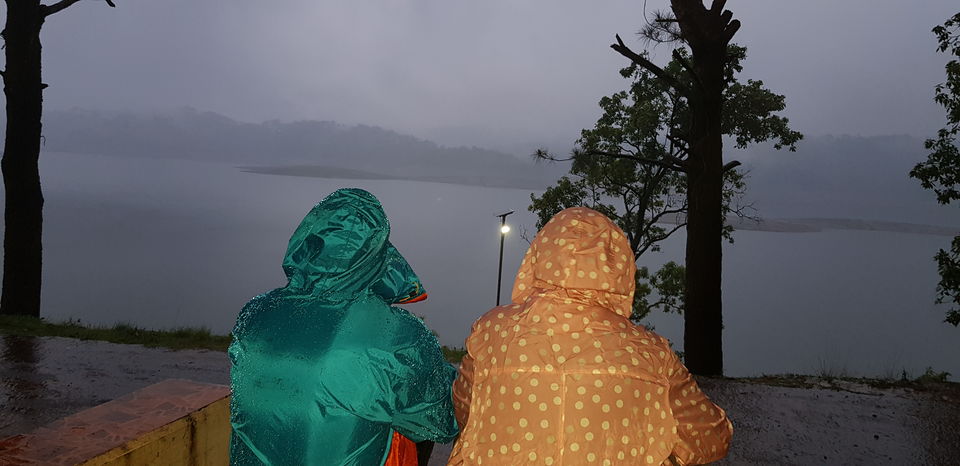 Kabhi kabhi kuch yaadein zehen mein hi reh jaati hai, but still we will try to share this experience so you can relate.
It was a silent yet humorous experience either by the stillness of umiam lake or by the experience we had over there. Readers you decide whether it's experience or stillness after reading the story.
Umiam Lake (Barapani Lake) is a major tourist attraction in Shillong, Meghalaya. It is also a popular destination for water sport and adventure facilities. People visit this spot for kayaking, water cycling, scooting, and boating.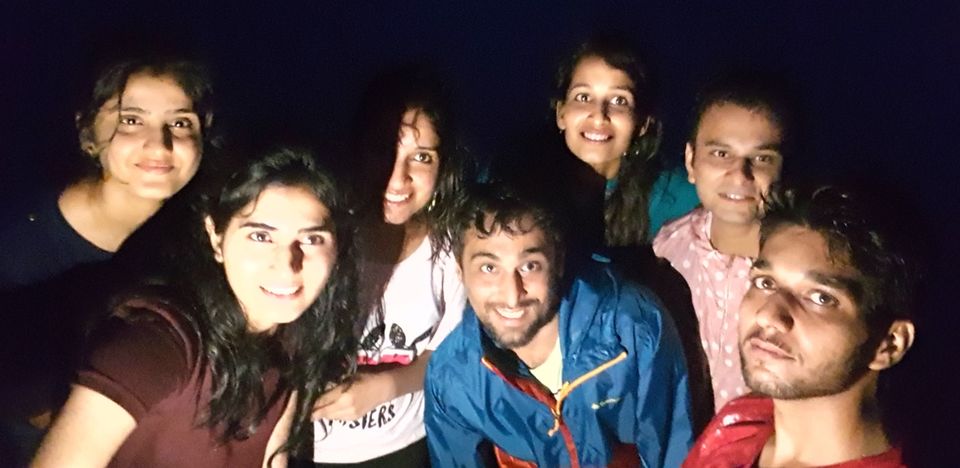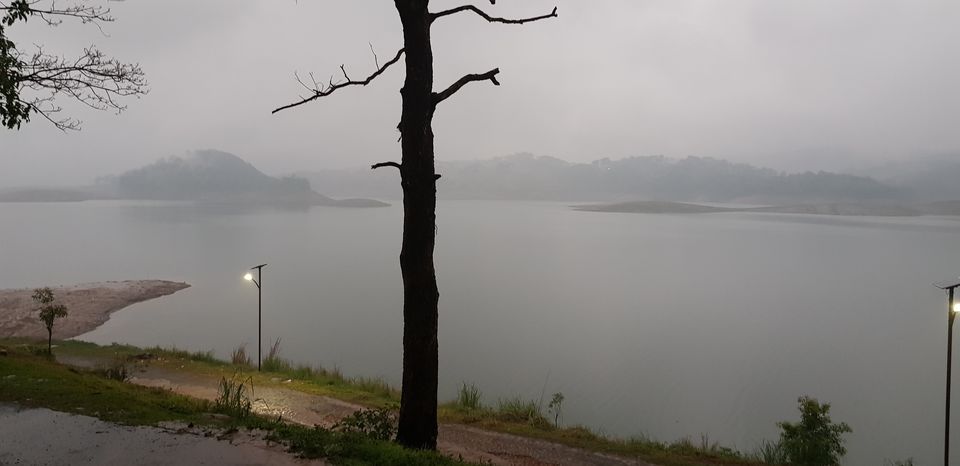 But for us it was just a stopover for lunch as we were heading towards Shillong. We reached Umiam lake around 5 P.M and we were eagerly waiting for a place from 3:00 P.M where we could sit and have lunch (Wo bhi maa ke haath ka packed lunch). So Driver took a halt to Umiam Lake. As soon we got outside the car, the rain started.
We took our lunch and started eating in front of the beautiful lake. Lunch : Aloo Gobhi with methi parantha it was (muh mein paani toh nhi aa raha).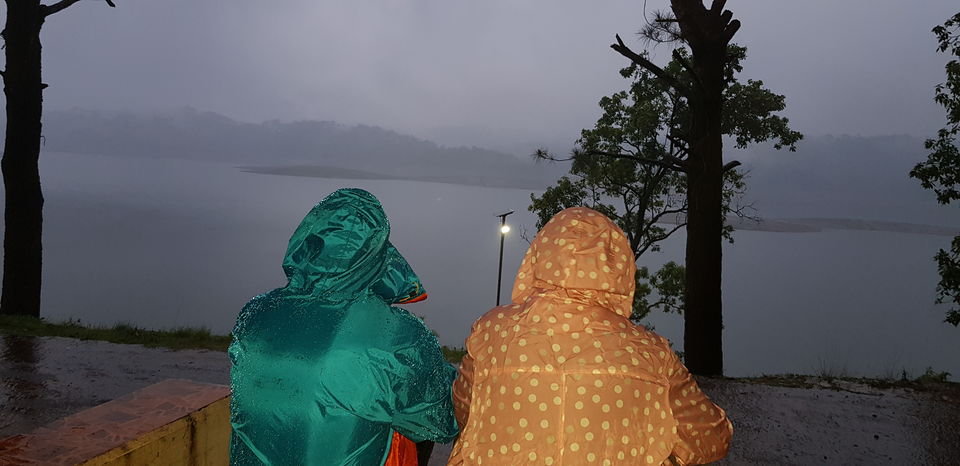 After completing lunch, one of our friend wanted to go near the lake and relax. We resisted as we need to move further but he went.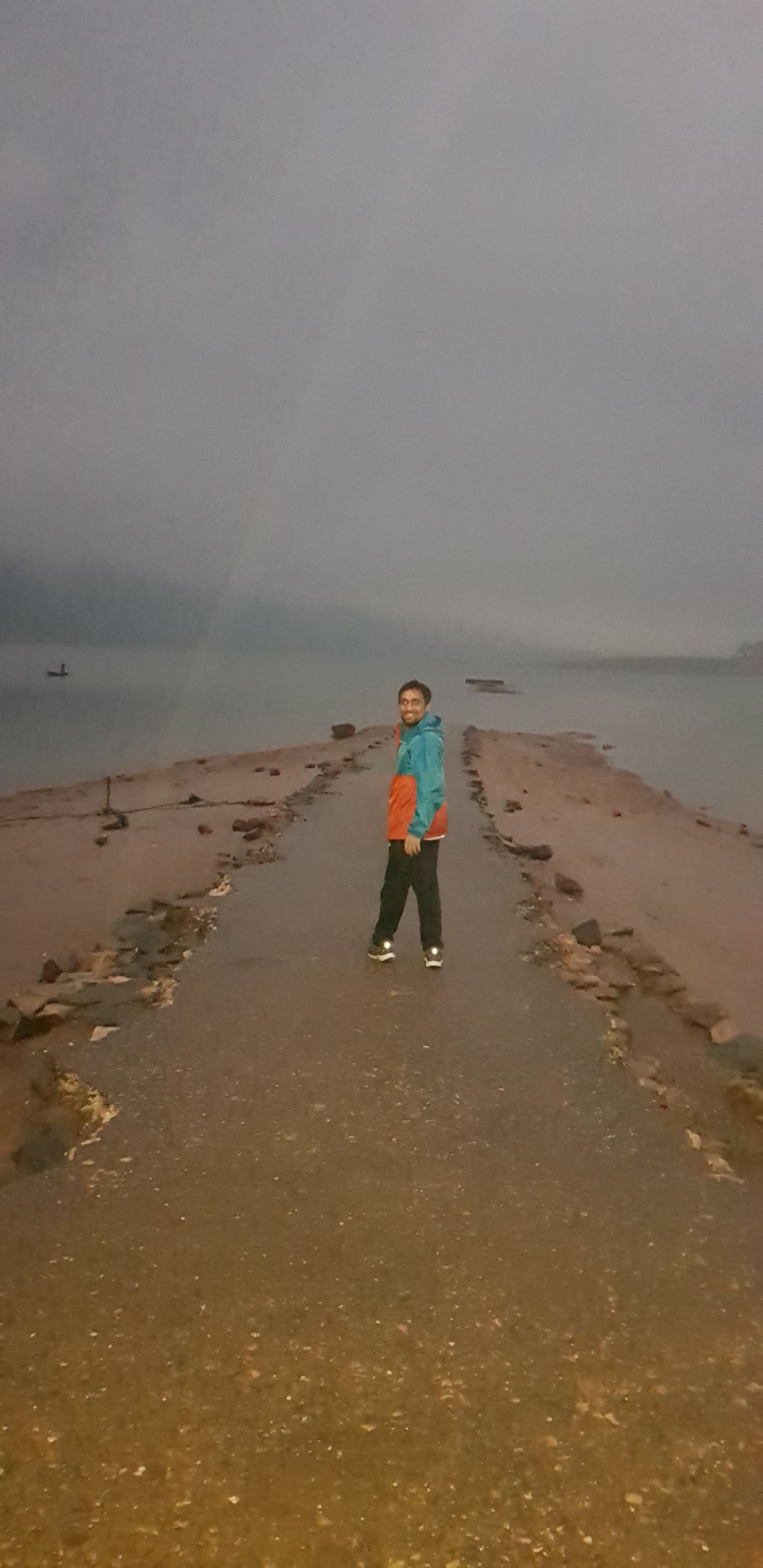 In some minutes, we also went near to the lake and relaxed the view. We forgot that we need to progress further, it was just present and only present moment. There was no other person as it was dark and extremely silent.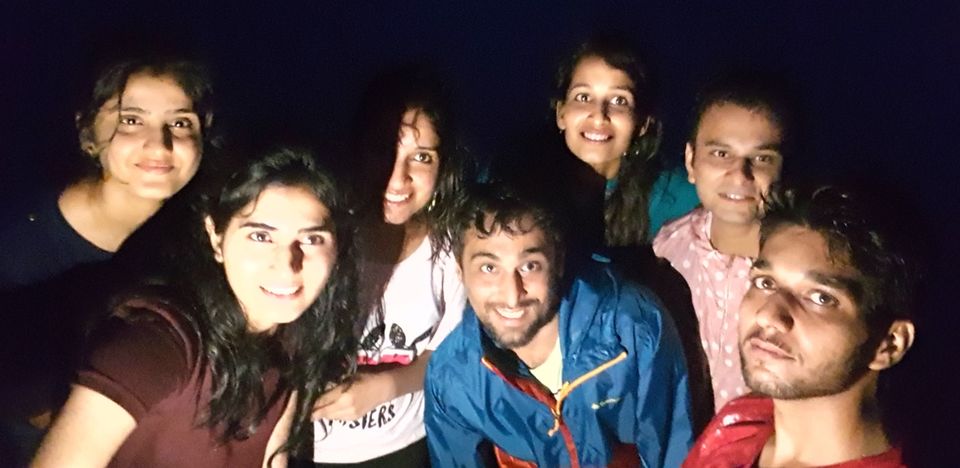 After some silent yet masti moments, Khel ab shuru hota hai.
Suddenly in that silence we heard someone rowing a boat. Maybe he was a fisherman, he was coming far off from umiam lake towards us signaling the flash light. This is the time when you get butterflies as we need to decide whether to stay or not. Stay because he might need some help or not because he might be a someone you don't wish for.
We stayed there. As soon as he came, "I wish i was your lover, I wish that you were mine" is what we heard from his phone. Main gir gya ki kaise ek machuara Enrique iglesias ke gaane sun raha hai. He didn't speak even a single word but just he came there and listen to the songs. i asked are you a fisherman, he said hmm. I said nice song, he said hmm. i decided to take a step back and move and as soon as i did that a sound came "RIDE", you want a ride.
We were seven, so just four of us accorded for a ride as it was risky totally black but we went. It was a kayak boat so we need to maintain a balance through out. The person was not speaking a single word it was us who were presuming that now he wants to say this, he wants to say that. The boat was wavering every time one move his leg or hand or any body part.
He took us around 200 mts we were in between the lake, we couldn't see anything but just our silent james bond. He stopped there, now we thought we are in trouble, he will throw us in the water. But what he did will break anyone's mind. He told us to close the eyes and listen to what he says. It was extreme silence in between the lake and he made us concentrate on each and every part of the body by giving us instructions and finished it by saying three times OM sound.
After some minutes we opened our eyes and felt that this is it, this is the life i ever wanted. I felt changed within, huge difference in those 10 minutes concentration. He took us back and didn't utter even a single word after then. We were just lost and didn't even know what we were doing. I touched his feet and asked if he wanted some money. But he was silent and as soon as i stepped out he was gone. So we left our footprints in that magical experience.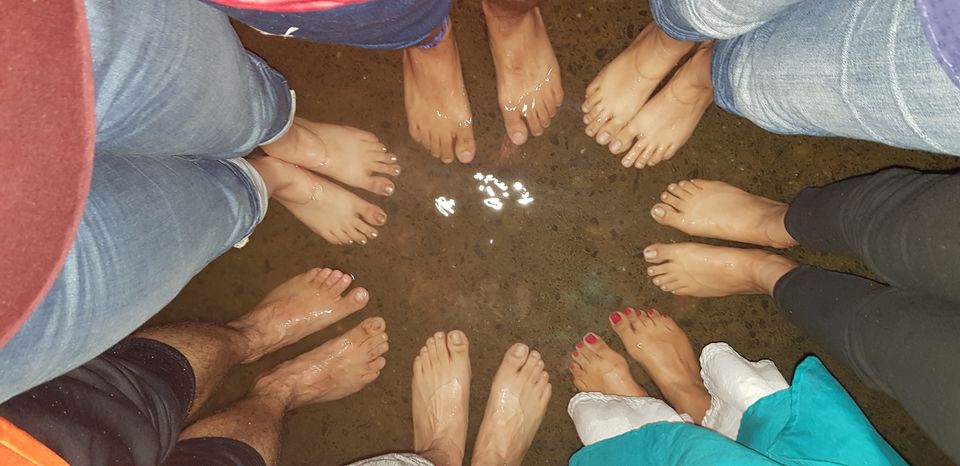 I don't know what was it but it will always remain in me.
If you like our experience, then just smile and touch the feet of anyone whom you respect. It feels good.