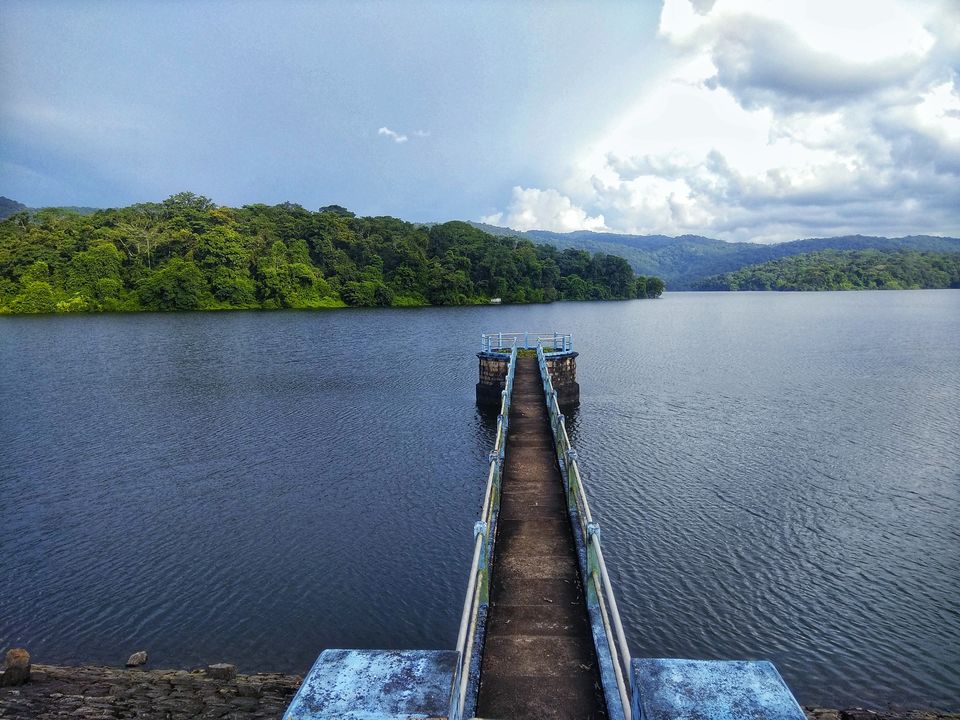 Amid the lush green Vazhani forest in Wadakkanchery, located at Thrissur in Kerala, there is the Vazhani dam. The dam is built with clay. It has a picturesque view of the Vazhani forest, reservoir and a garden.
As we entered the main gate and started walking, there we saw a plant, on which there were lots of butterflies hovering over its flowers. There was something about that plant which attracted these many butterflies.
As we walked on, we saw a few swings tied up on the branches of trees. We saw some people taking rides on it. We also did not miss the chance of taking a ride, and took the ride while coming back from the walk on the dam.
On the way upwards to the dam, we saw an inspection bungalow, near to which there was a stream flowing towards the reservoir. The reservoir was huge and deep. As we walked on the walkway of the dam, we saw a few trees at the other end of the water. The trees were part of the Vazhani forest, and they looked bushy and the bushes appeared floating on the water when viewed from our end.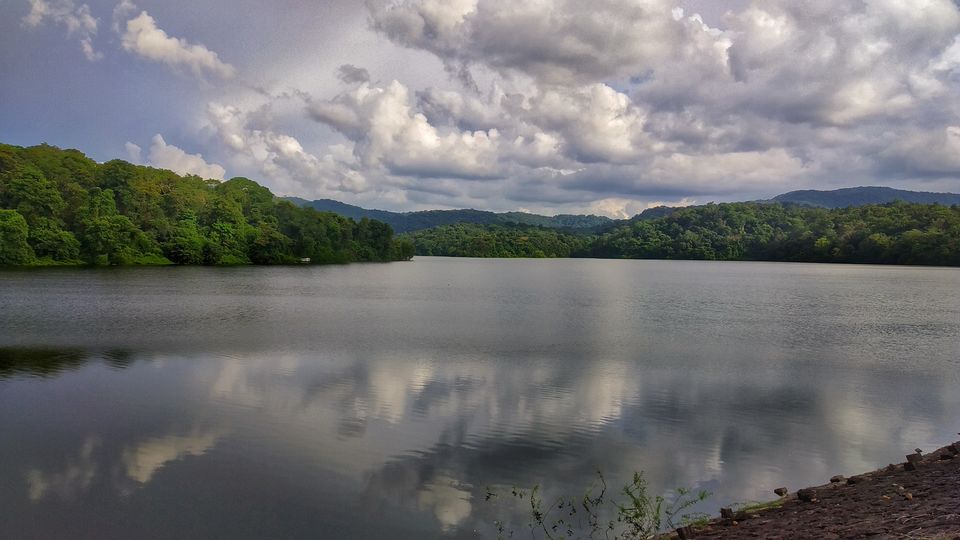 We also saw a garden below at the right side of the walkway. The garden has a tall tree which leans towards one side, and that makes it stand out from the rest of the trees even from a far view.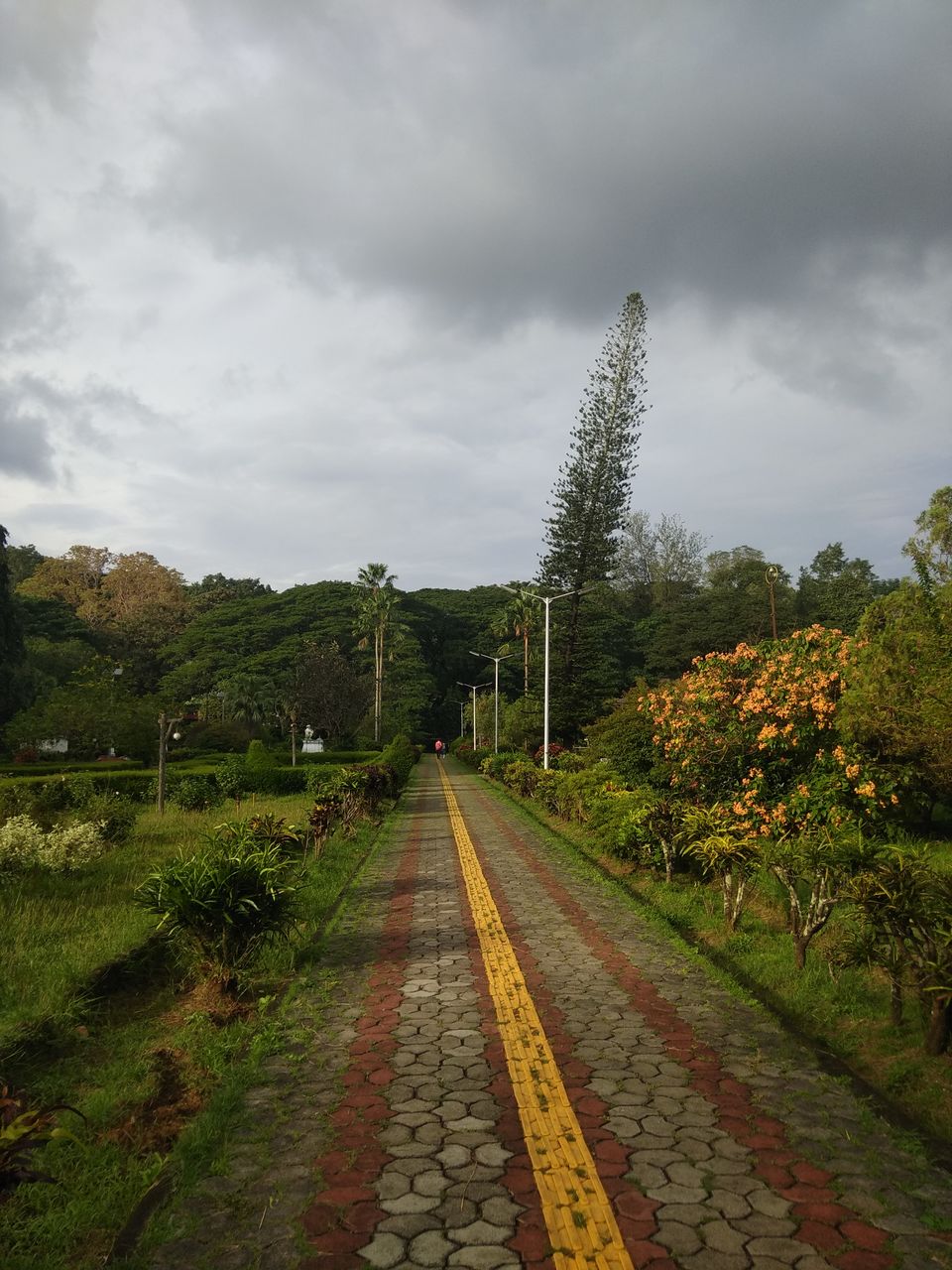 As we walked on the walkway, we reached near the iron bridge, which was above the water that flowed from the reservoir. But due to some recent restrictions, we couldn't enter onto that bridge.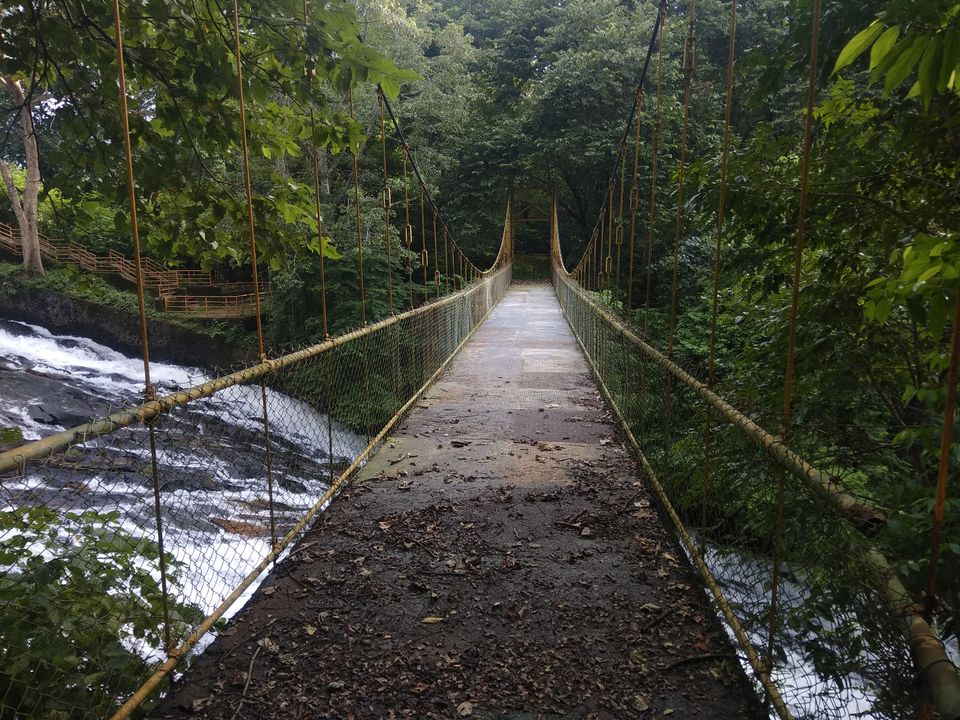 After clicking a few pictures, we entered into the garden. The garden was well maintained. And it also had benches which were made directly from the tree wood, though just the sitting part had some finishing. We sat there and relaxed there for a while. And then we moved on to the children swings section. Most of the swings were particularly for children. But we couldn't restrict ourselves from taking a ride on a big see saw. We did that for a while. And then we walked off from there to ride on the swing which was tied onto trees.
Later, we went to the canteen outside the main gate, and relished eating some delicious pazham boli (banana fritters) and tea.