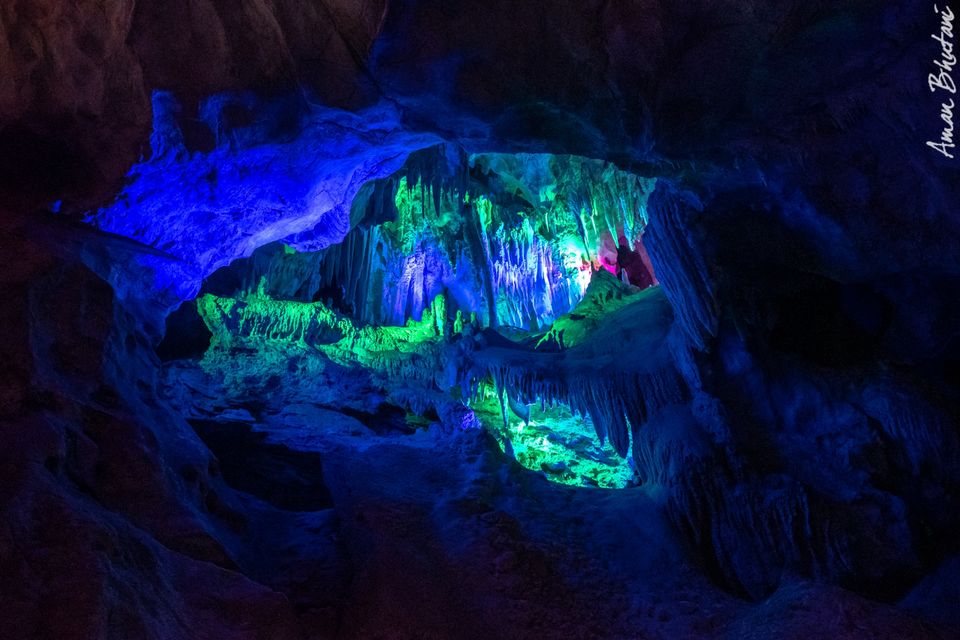 Jenolan Caves are a 2hr drive from Sydney on the way to Blue Mountains. These caves are the largest limestone caves in the world and are protected by the Australian Government as a national treasure. A guided tour into one of the 4 caves is a must and the guide there was extremely informative with dollops of humor thrown in.
Blue Mountains are another very popular tourist attraction from Sydney as a day trip. The drive is spectacular and you truly start appreciate the greenery and open spaces once having left the city. The Blue mountains primarily have 3 rides that everyone must do. The cable car, the skyway and the world's steepest railway ride are quite an experience.
I would highly recommend combining them as a Blue Mountains and Jenolan caves tour which is easily doable in one day. There are multiple tour operators that do these package tours from Sydney.
The return trip via ferry back to Darling Harbour or Circular Bay is a visual delight and is the perfect end to a long day.