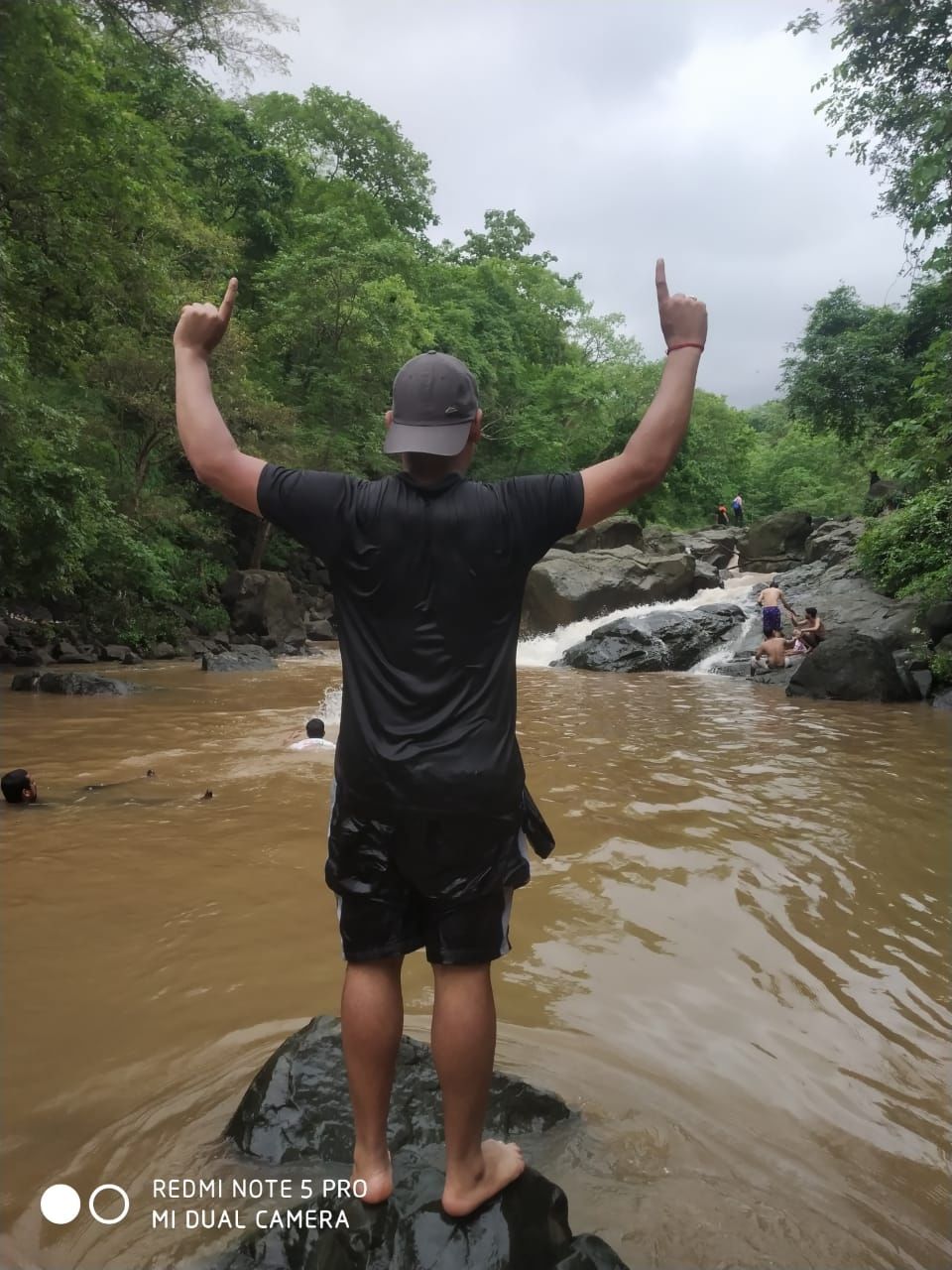 How to reach- Its 3-4 Km away from Rudra shelter hotel Vasai East and 6-7 Km from jai bajrang dhaba. If you want to enjoy jungle trail I would recommend to go hiking. You will love it.
You can get shared riksha from Vasai station to Tungareshwar phata. From there you can start the trek.
Pro tip- Avoid going there on Sunday as its the only place where local come for scenic view, waterfall and to visit lord shiva temple. Its really crowded so better go on Saturday or any other day of week.
Grade- Super easy
Cost- Almost nill.
No need to carry food and water as there are few eateries on the way so you can have your snacks and water from there.
Best time to visit- Mansoon. The best place in vasai to chill out alone or with friends and family.
Place to visit- Tungareshwar Temple, tungareshwar waterfall. If you have time and want to trek 3-4hours more you can go to Sadanand swami Ashram. If you reach around 1pm to 3 pm at ashram you will get unlimited food( Prasandam ) for free.
We went to Ashram last year riding Bike and I tell you its worth going there.