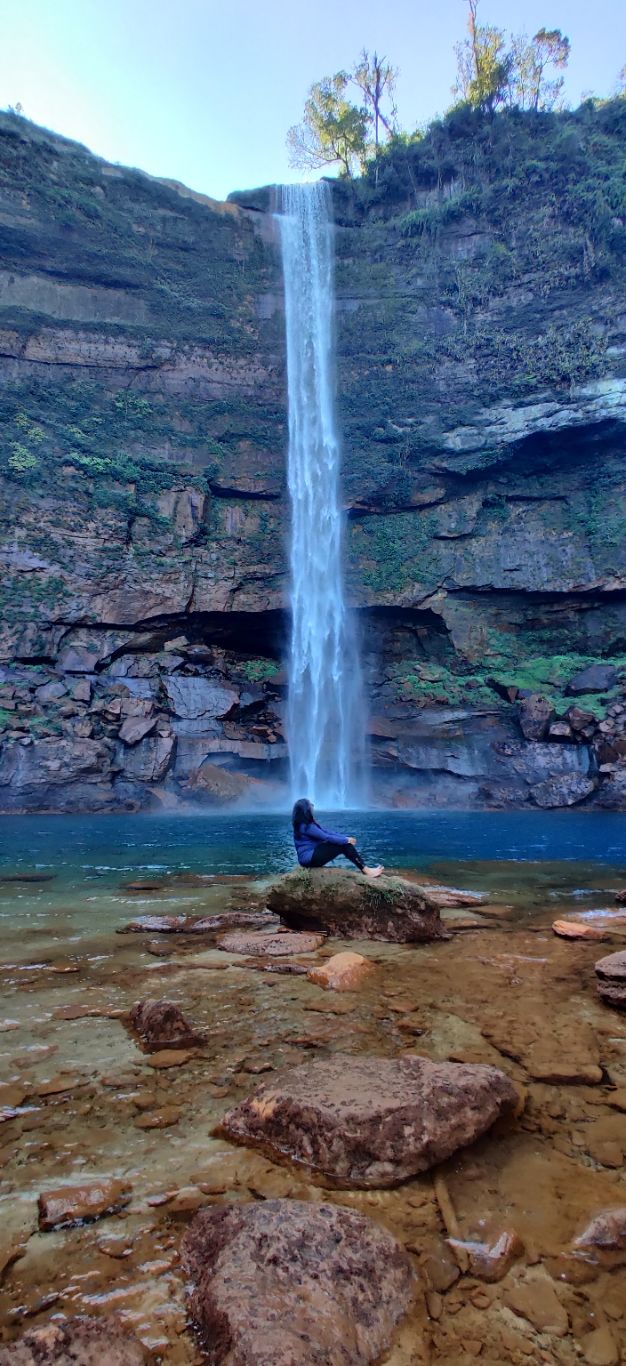 Waterfall No. 1 - Phe Phe Falls or Paradise Falls, Meghalaya.
Techically there are many Waterfalls in Meghalaya and all are super pretty. Most are popular like Dainthlen Falls, Nohkalikai Falls, Wei Sawdong and Lyngksiar Falls in Sohra District of Cherapunji. There are more like Rainbow Falls, Krangsuri falls a little away from Cherapunji but worth visiting and best of all is Paradise Falls a little ahead of Phe Phe Falls that comes in the Jarain district of Meghalaya. Even the locals are not aware of this place just a few km north of Krangsuri Falls. That is because the famous tours do not cover that. There is approximately 2 hour trek to reach this place where you also need to cross a small river by a kayak... The trek is mostly on plains along the river to reach Phe Phe Falls and then a steep descend to reach Paradise falls. Its totally worth the effort as you reach an enclosure that is a cave from all side and in between than is a 15 feet plus tall waterfall falling in perfect blue water. You can spend good 2-3 hours at this place, take a dip, listen to songs, etc as there wont be a soul to disturb you here.
How To Reach- A flight to Guwahati and then its a road trip... You can either cover Dawki first and then head to jowai or vice versa... Its a 2 hour journey from Dawki to Jowai and Krangsuri and Parasise are in this route.
How Many Days - Technically full meghalaya is a 7-8 day trip if you want to enjoy all places properly. 2 Nights in Sohra, One night in Dawki, 2 nights in Nongriat and 2 nights in Shillong. This is must. If you have additional then 1 night in Umkhakoi a tiny but really good village
Where To Stay- Technically paradise falls has its own campsite called Paradise Camp. You can either stay there or there are many hotels in Dawki. If you want more offbeat and quite place then there are camps and cottages along the river at Shnongpdeng.(where i stayed. Its heavenly)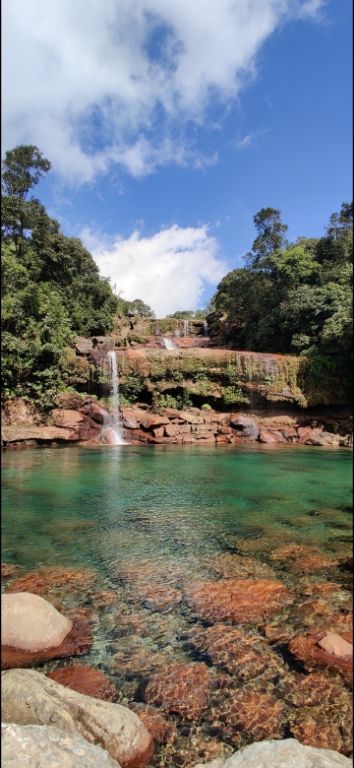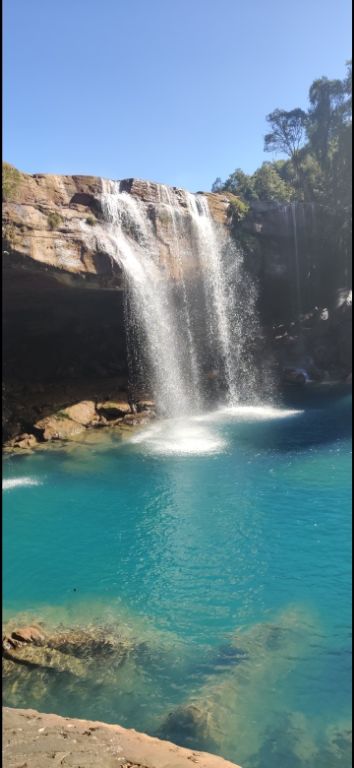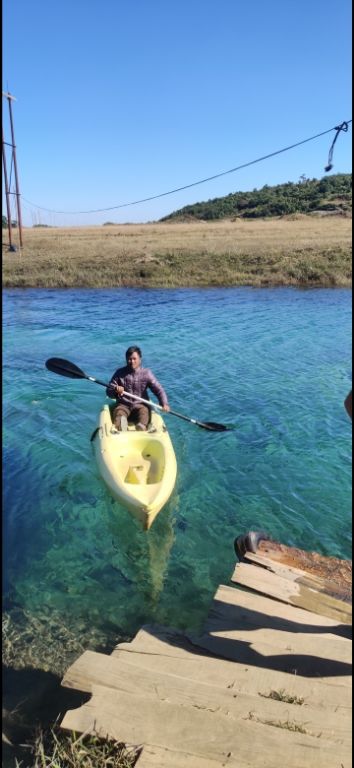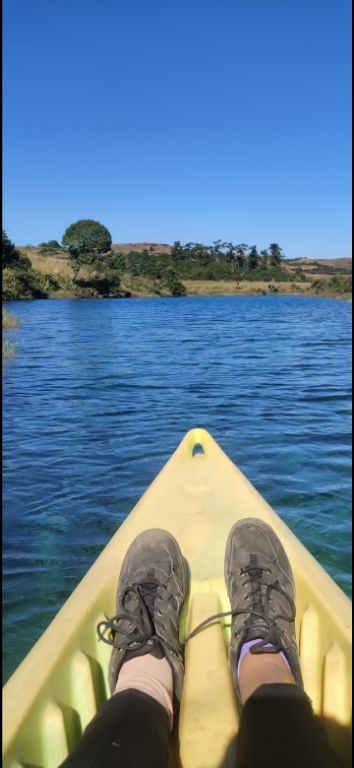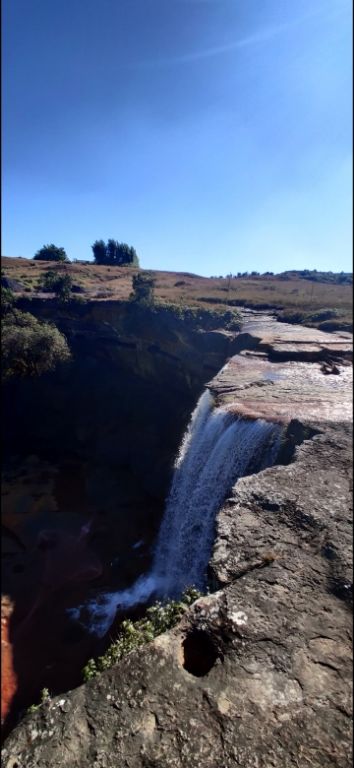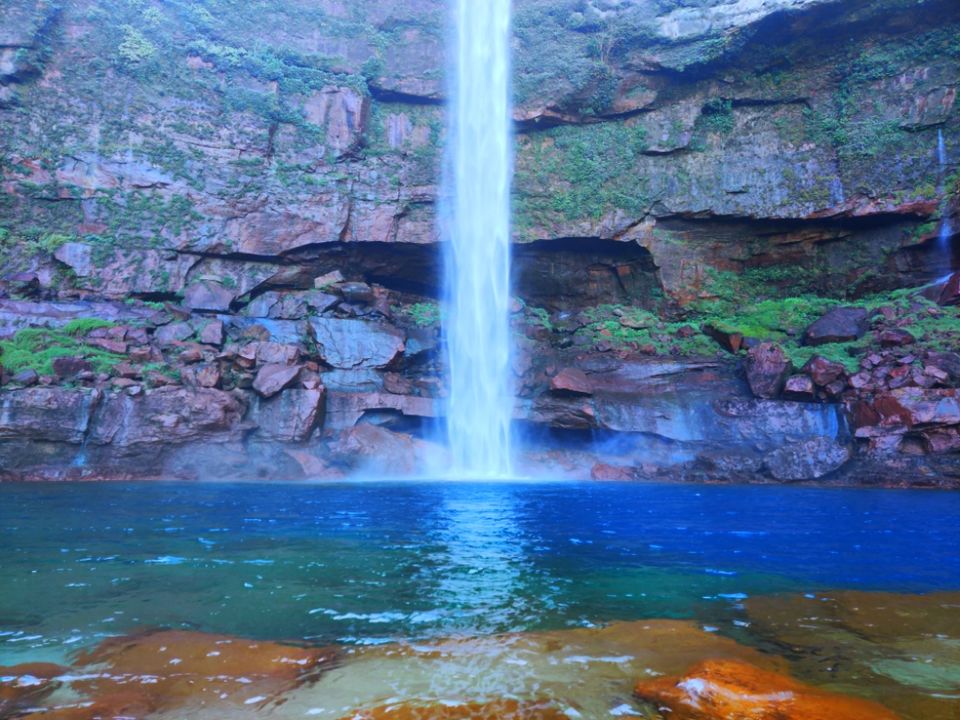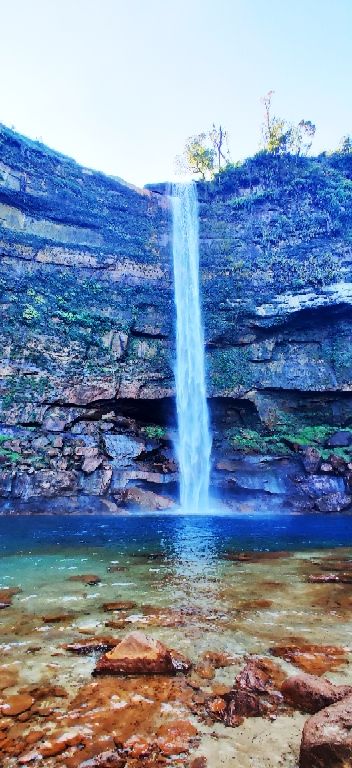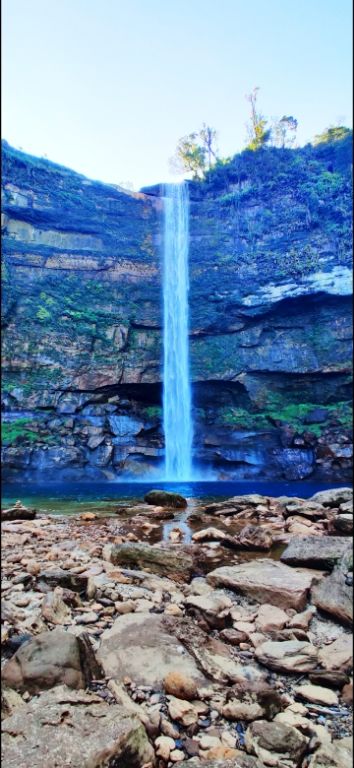 There are soo many Amazing Waterfalls that are not explored in India. Some waterfall which are now famous, have proper means to reach like a staircase or a pathway but there many waterfalls hidden in the jungles for which some trek is required. As it's said, You cant get the best without putting in some effort. So here are some Waterfalls which are fairly easy to reach and are verry pretty.
Waterfall No. 2- Marmala Falls and Palozhukum Para Falls, Vagamon
Vagamon is a really nice offbeat hillstation that is home to tea gardens and many waterfalls. It is in Kerela near Elappally and Iduki. The biggest and famous waterfall here is Marmala Waterfalls which is nested in a small jungle. The trek to reach here is very small and the pathway is easy to find to yourself. The second one is a little tricky ...both to pronounce and find... We went in blind, lost our way but eventually found the falls. We also renamed the falls to just Para Falls for our convenience. The chilly water was totally worth a dip, we took the advantage since we were the only ones. The longer you stay, the more waterfalls you can explore!
How to Reach - Flight to Kochi Airport and a drive down from there. Its just a 3 hour drive to reach Vagamon. From Vagamon also these waterfalls are little away so its recommended to take a private taxi from Kochi n keep it for 3 days. Otherwise there are open jeeps available for rent at 200 per seat that can be hired to reach these falls.
How Many Days - A 4 day trip is ideal to this place. There are many scenic places in this hill station and some treks too. We were here for 3 days only so we had to cover 2 places on each day.
Where To Stay- Zostel is present in this place and its situated at a perfect hill top with the view of Valley on all sides. Its a real fun place to stay. There are many other resort and hotel options too. However this place is not too commercialized like Munnar and serves local food only like rice and fish currys or roasted fish, pork stew, etc.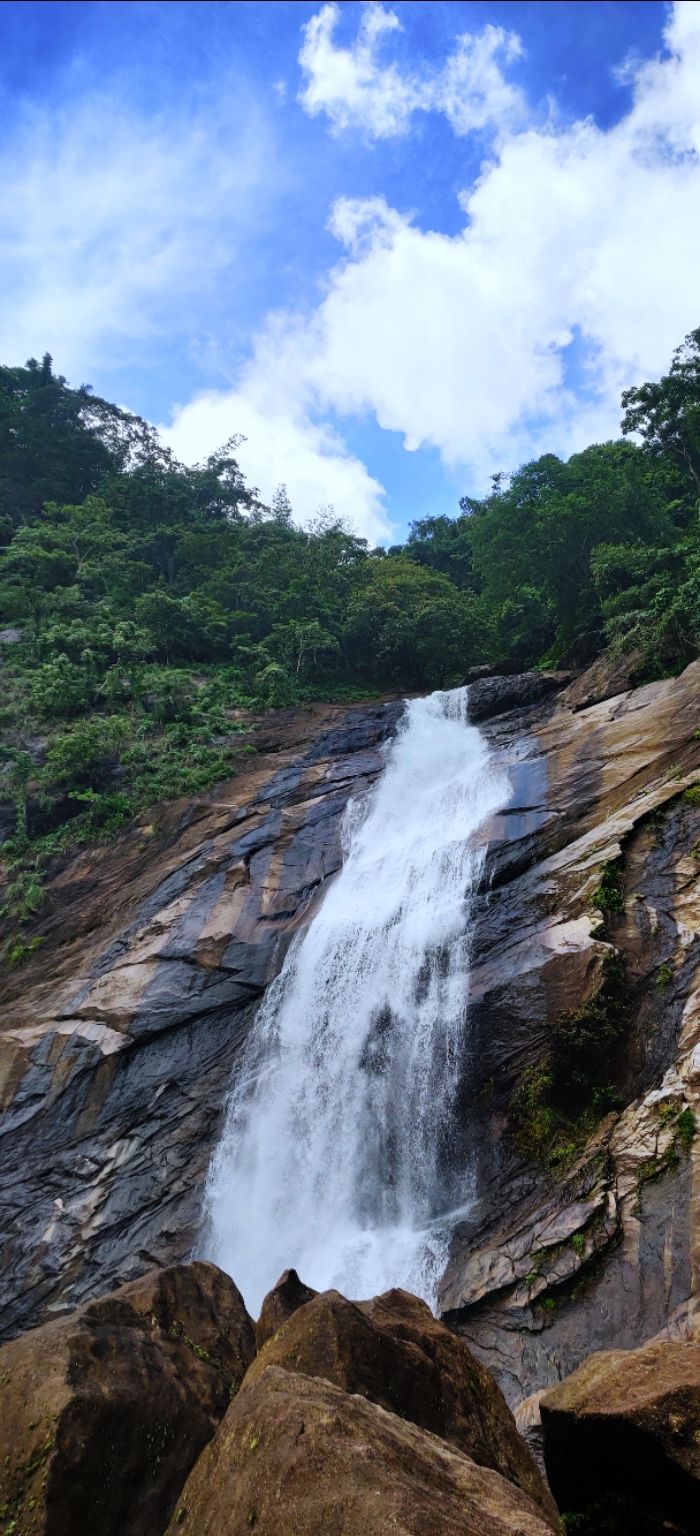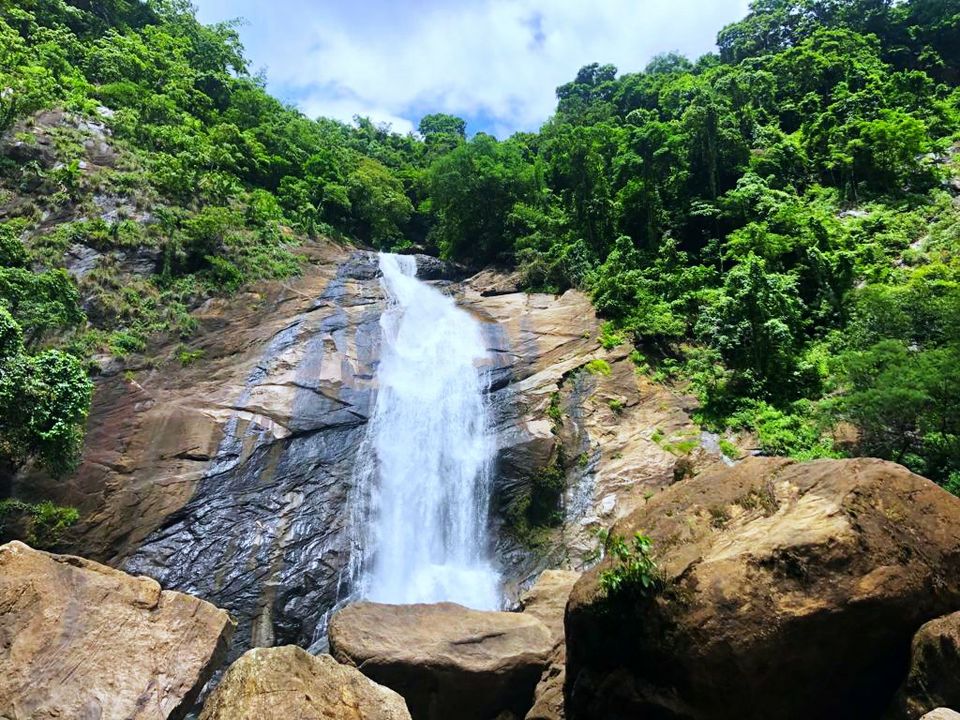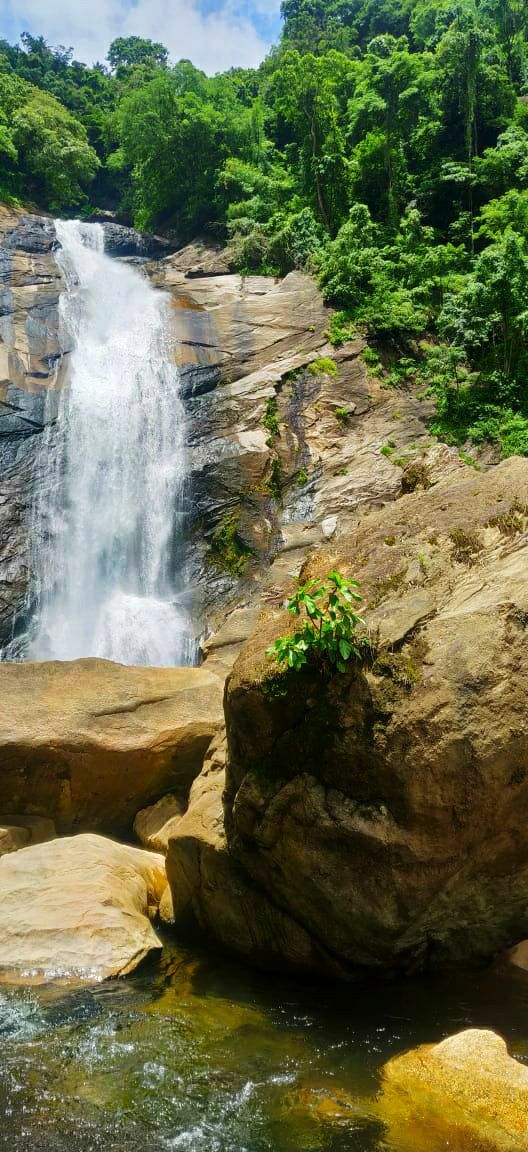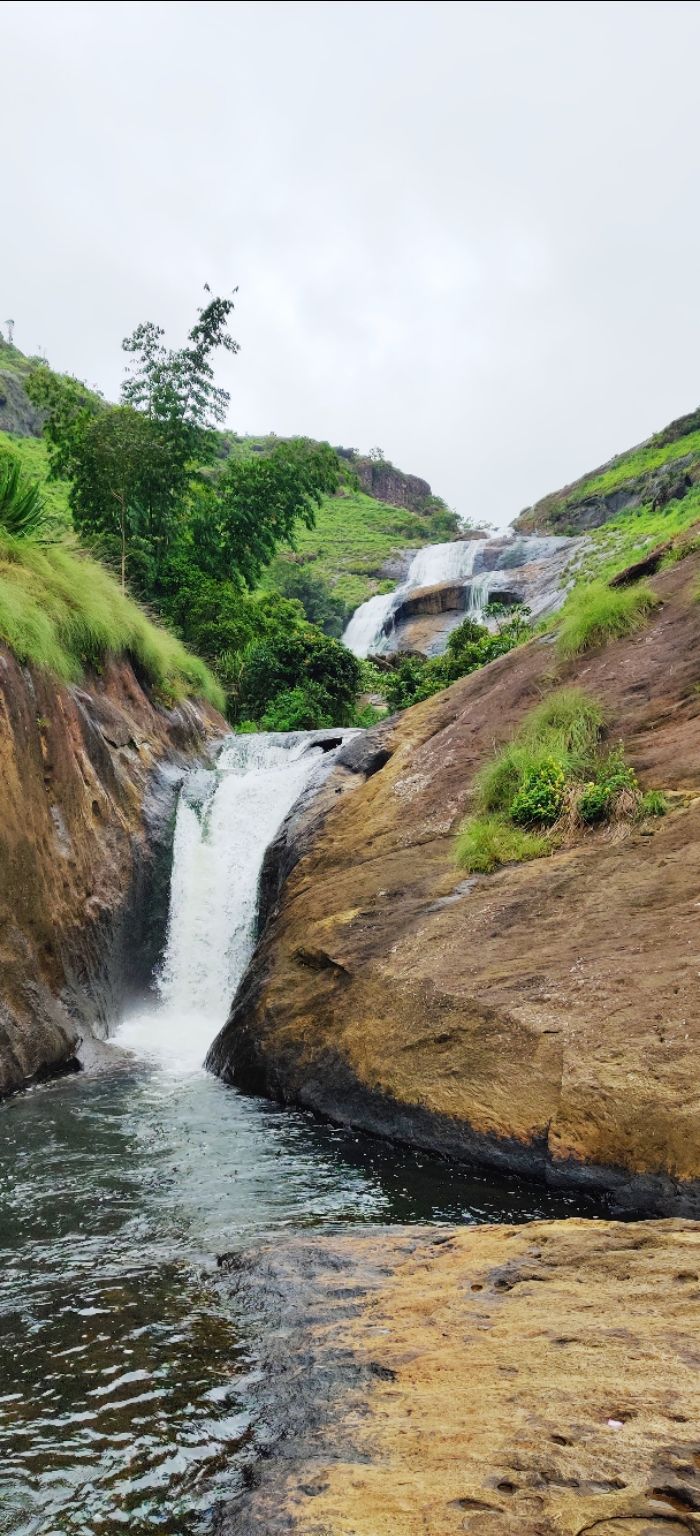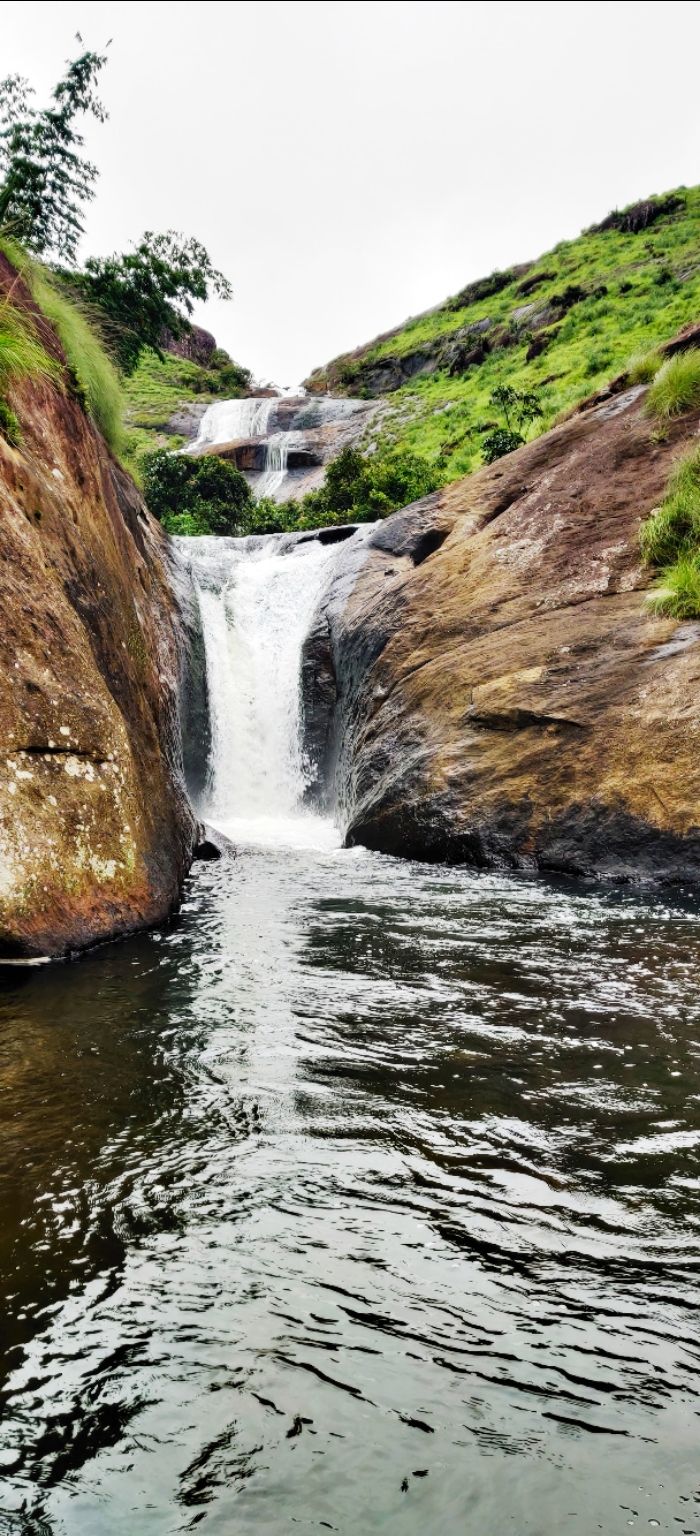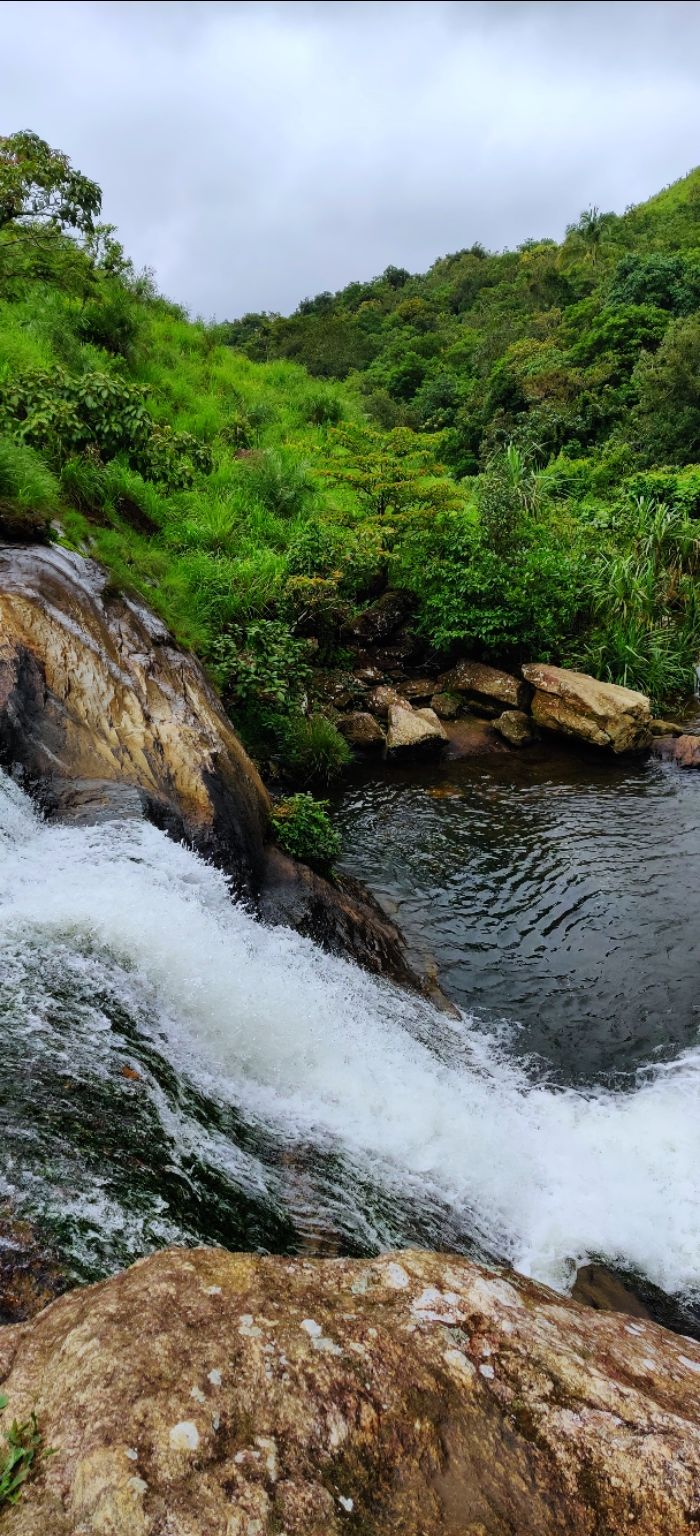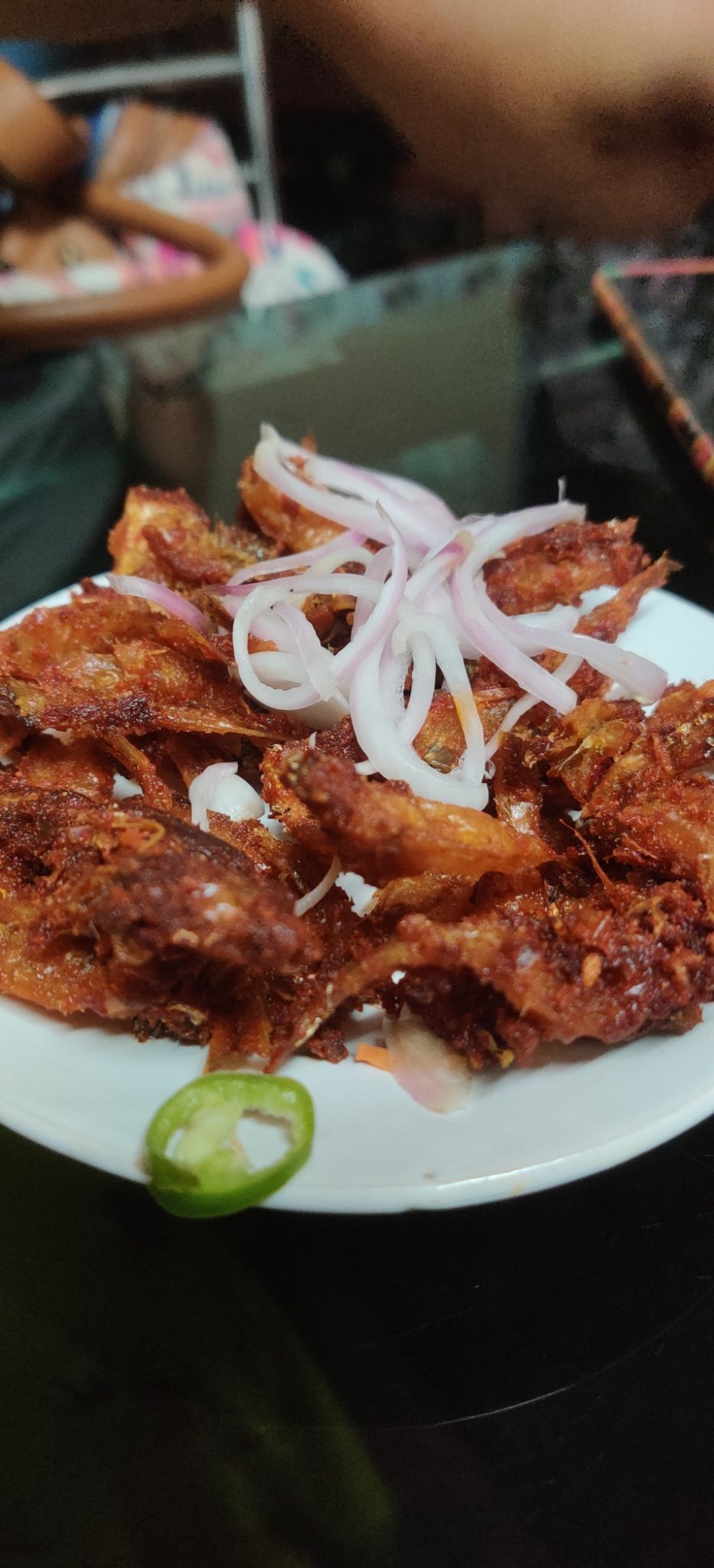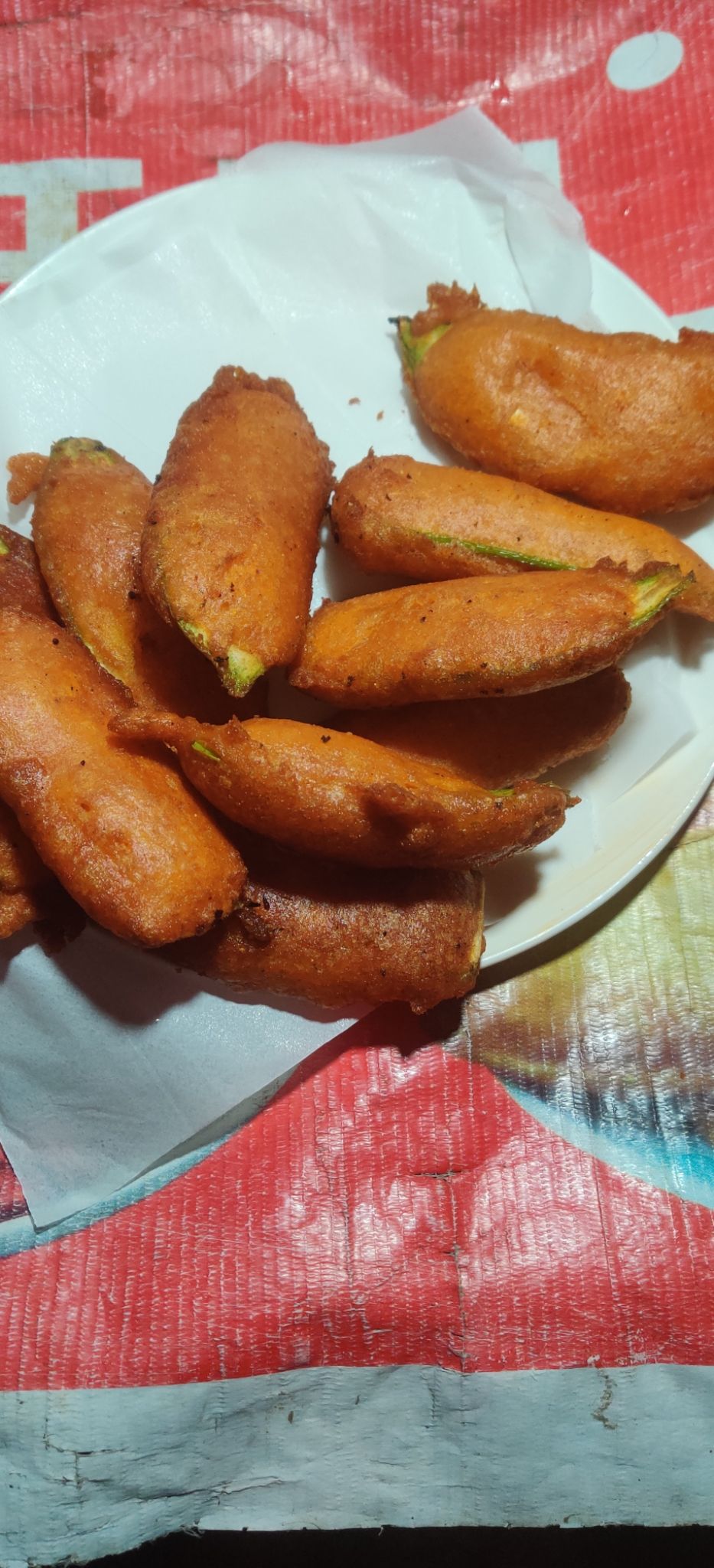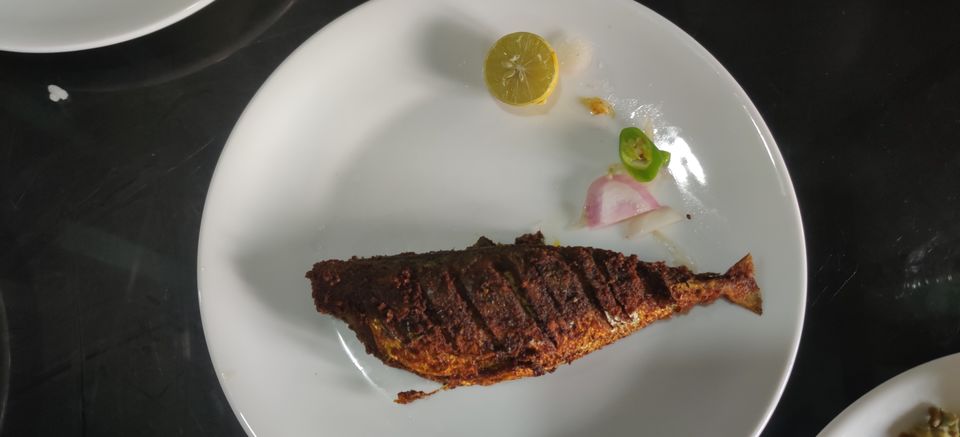 Waterfall No. 3- Jog Falls, Karnataka
Jog falls is a little famous one yet unknown to many. It has a proper staircase that leads to the base of the falls which has more than 300 steps. I went here some years back so i dont remember the exact number of steps but it takes an hour to reach down and almost the double of it to come up. The water flows year round but the flow increases in monsoon.
I visited in November and found it pretty!
I would recommend you go in a group, just to make the step journey a little more fun.
How To Reach- An overnight journey till Kumta or Murudeshwar by Train and then a road trip of about 2 hours from either station. There are taxis and autos available at both stations for the falls
Where To Stay - Ideally in Murudeshwar itself as you can cover the beach, Temple and Falls. There is a fort too called Mirjan fort around this area.
How Many Days- A weekens trip is good especially if travelling by train, since the journey is an overnight, thus making it 2 nights in the train and one night at Murudeshwar!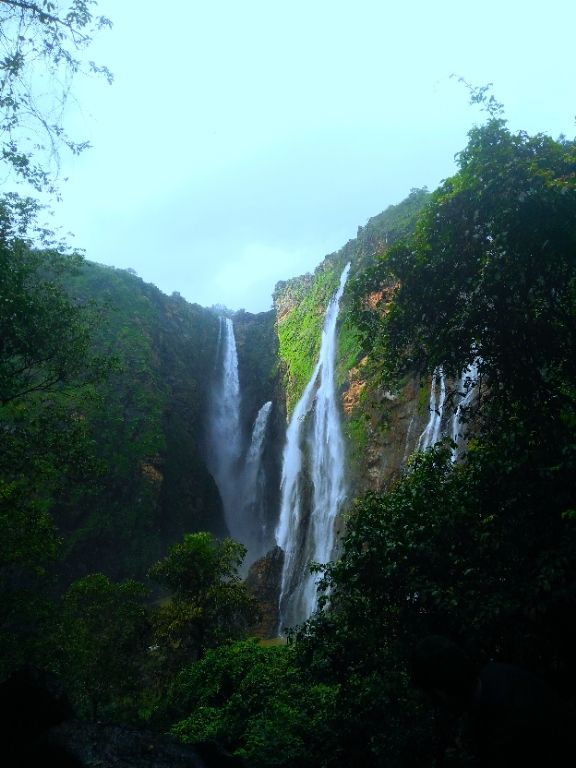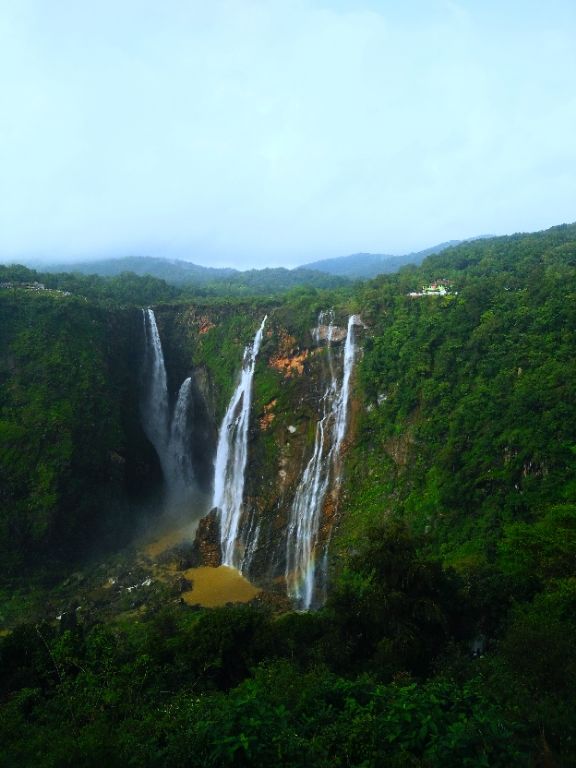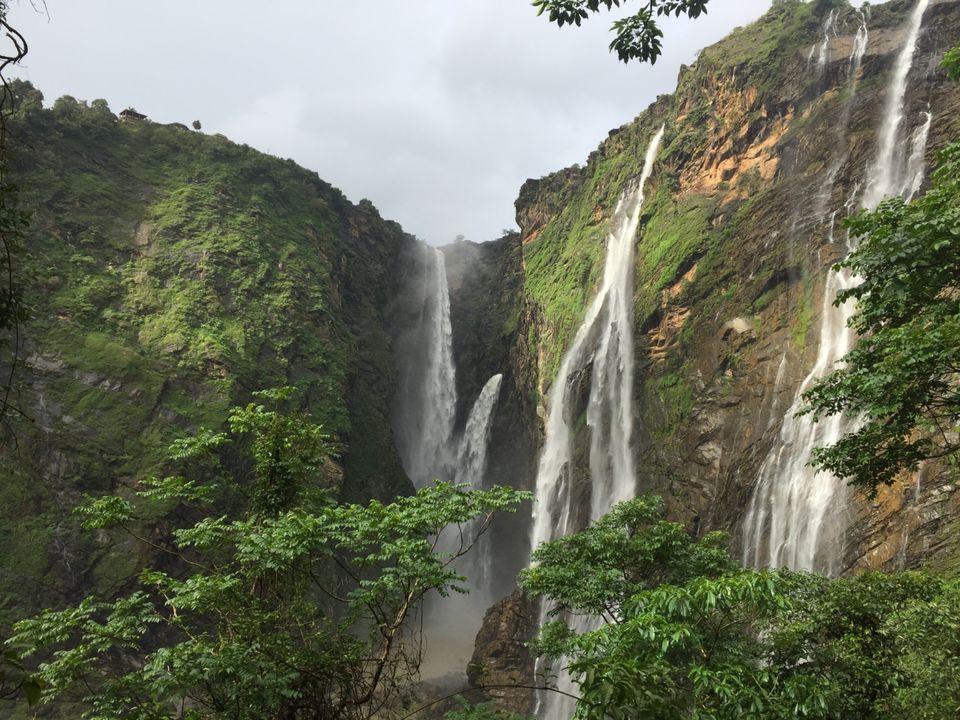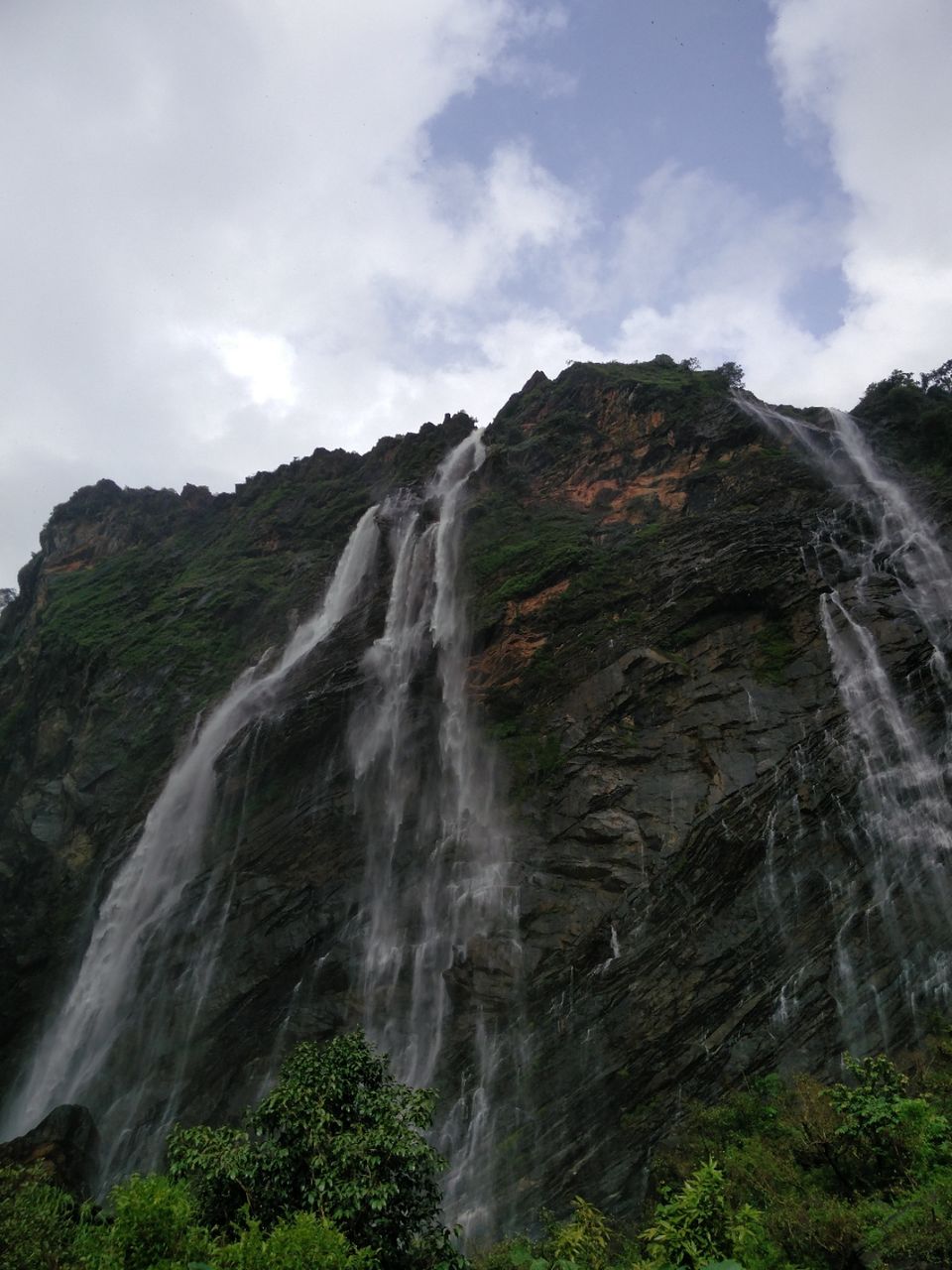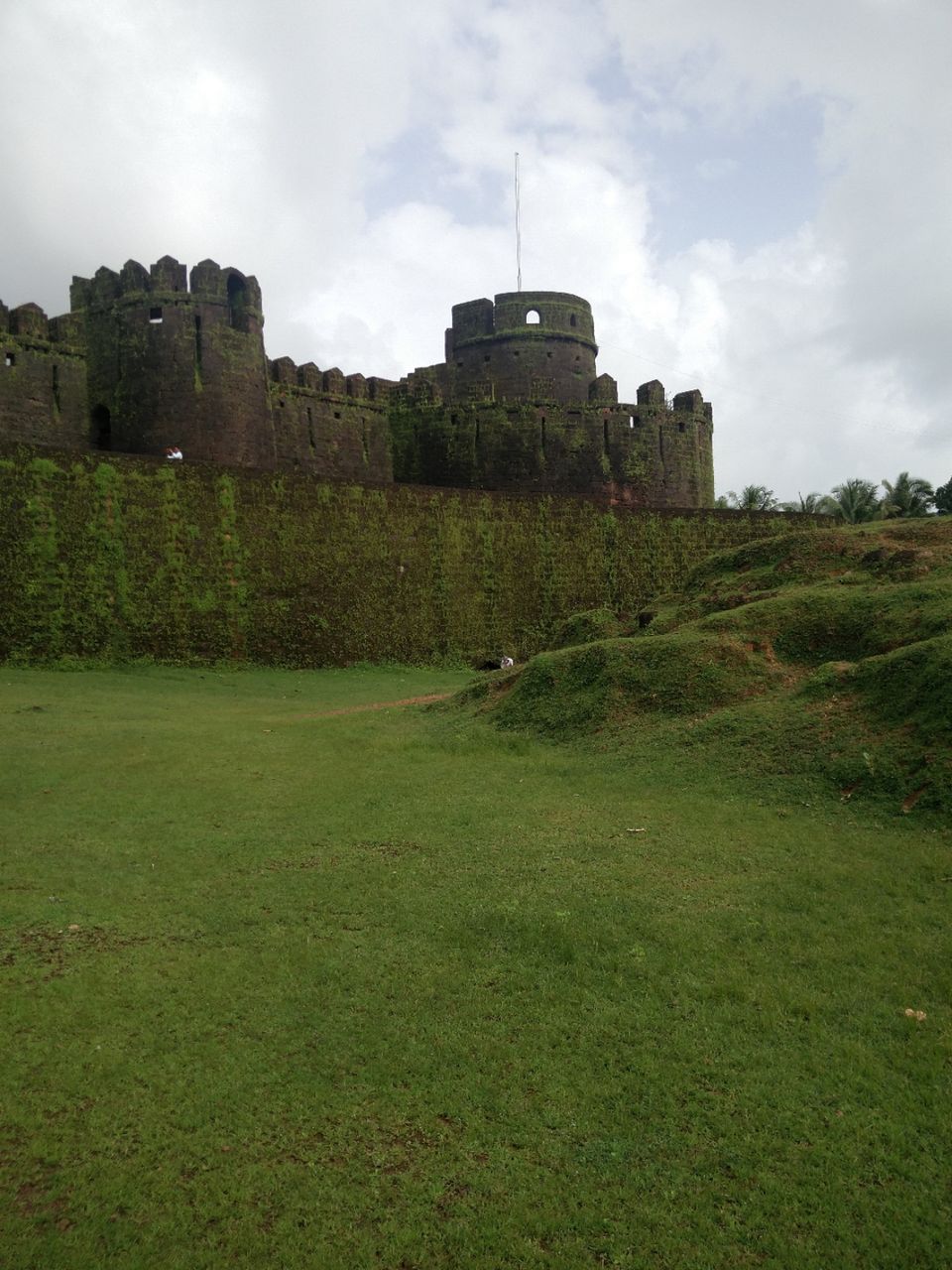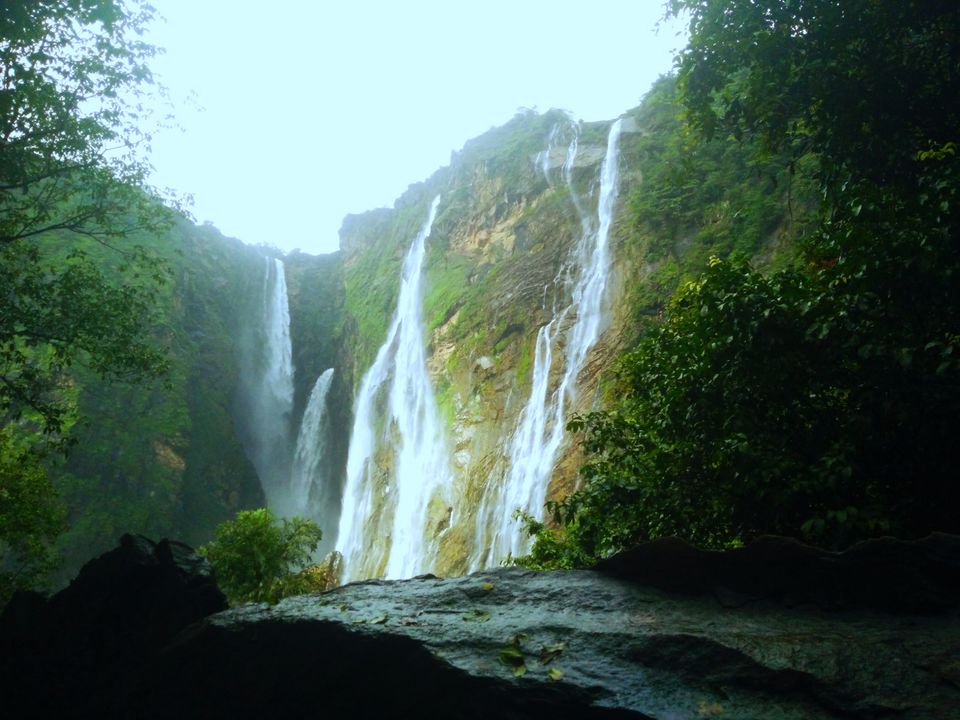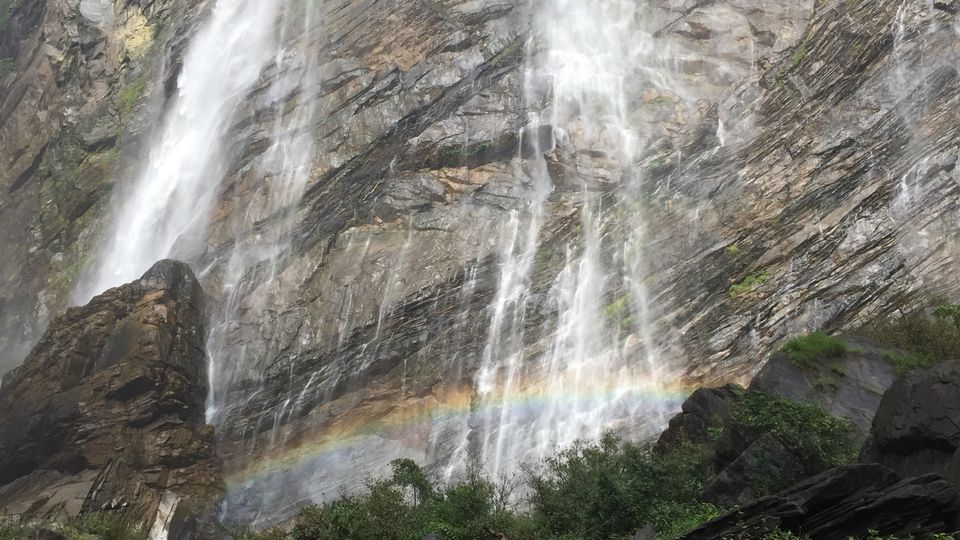 Waterfall No. 4. Aashraya On The Ganga
Technically there is no name to this waterfall. Its a private waterfall of a campsite which is situated on the other side of the River Valley besides Ganga River. The campsite's name is Ashraya and its a one of a kind camp site. Its 10 km above the starting point of normal Rafting Site. You need to trek downhill with your luggage and cross the Ganga river on a walkover bridge to reach this campsite. It is a complete adventure camp with a beautiful Waterfall in a cave, Natual Pond where you can learn Kayaking, A cliff for Cliff Jumping, A huge Rock where you can do Repelling, Beach vollyball on White Sand and ofcourse Rafting where you get two additional rapids. If you like doing all this then this campsite is a must visit.
How to Reach - Many ways to reach Rishikesh as such, Via Dehradun or Delhi or chandigarh. You need to drive up to a point called Dabar and then trek down from there. Aashraya Campsite people come to receive you in Rishikesh if you ask them as the route is tricky.
How Many Days - Atleast 3 days and 2 nights are required here to enjoy all the activities. There is Bungy Jumping in Rishikesh also, so if you want to do that too then add one more night in the main city.
Where To Stay- Aashraya On The Ganga, Uttrakhand is highly recommended. There are more campsites around this area if you want to explore
Personal Note- Do not go in the month of Jan and Feb its way toooo cold here to enjoy anything. Water is like freezing temperature.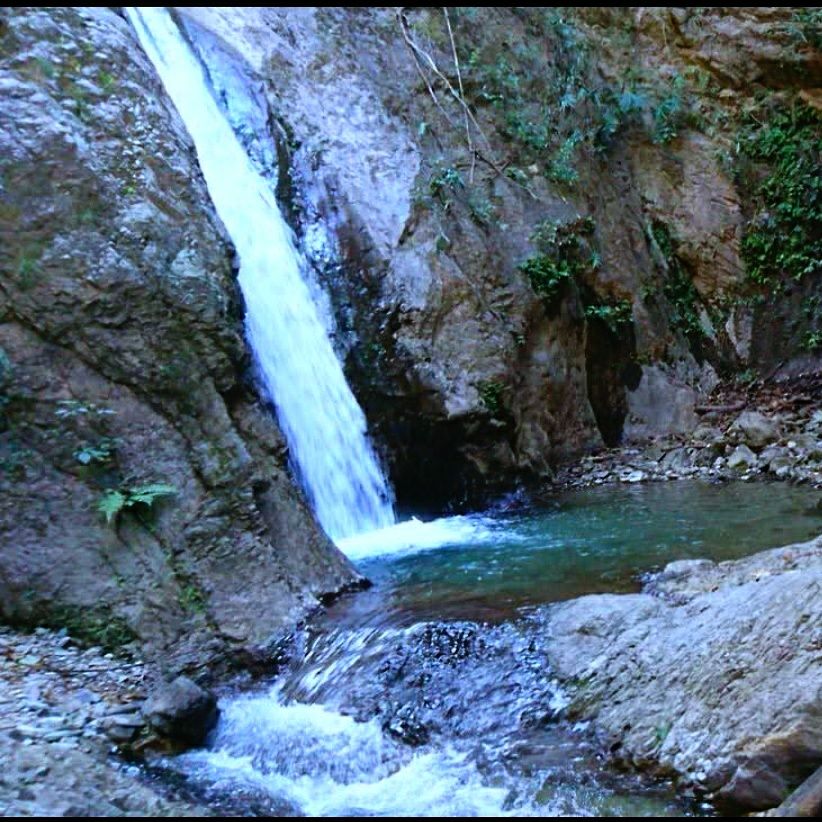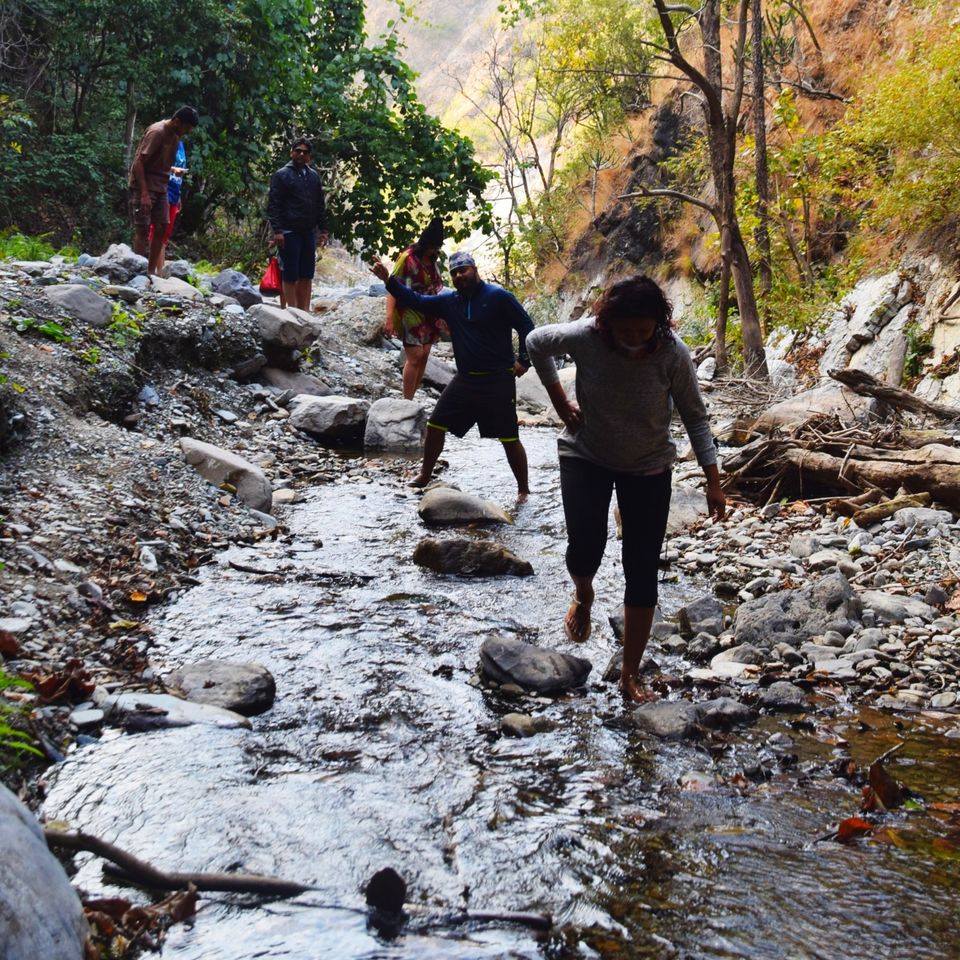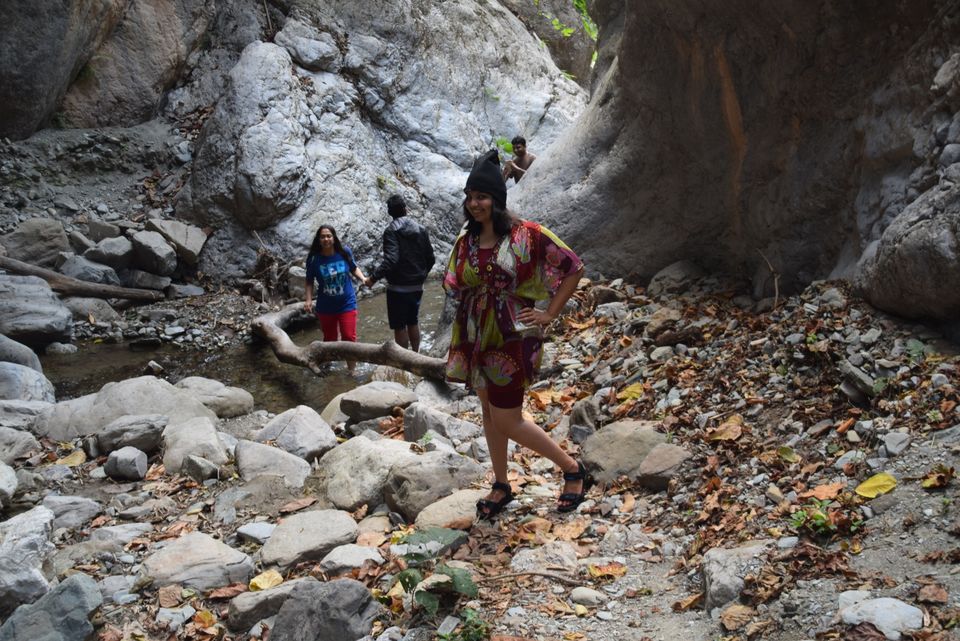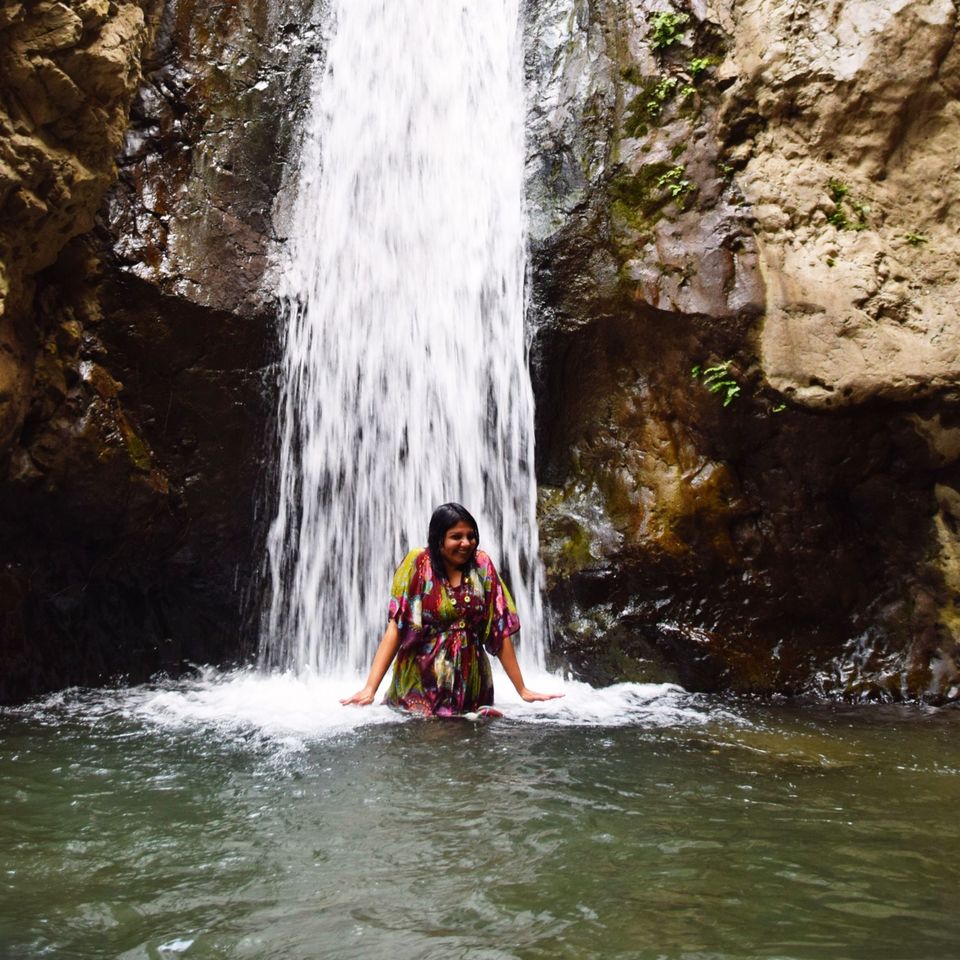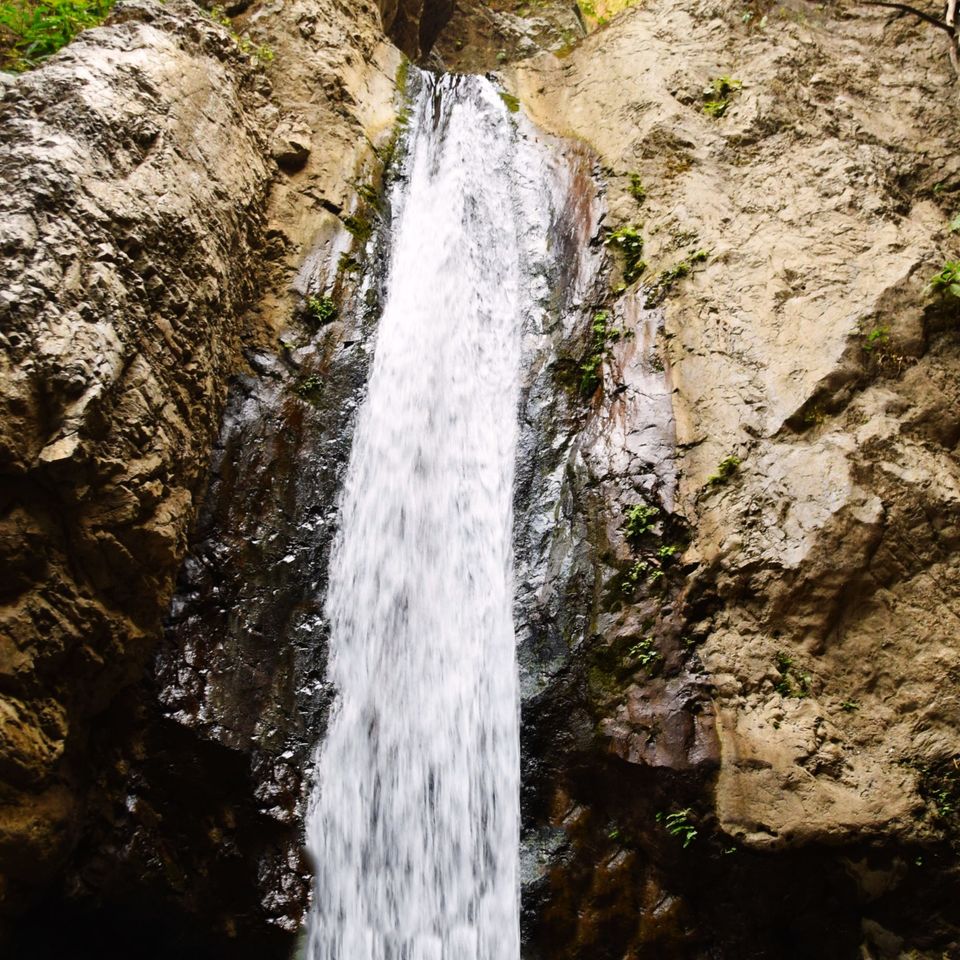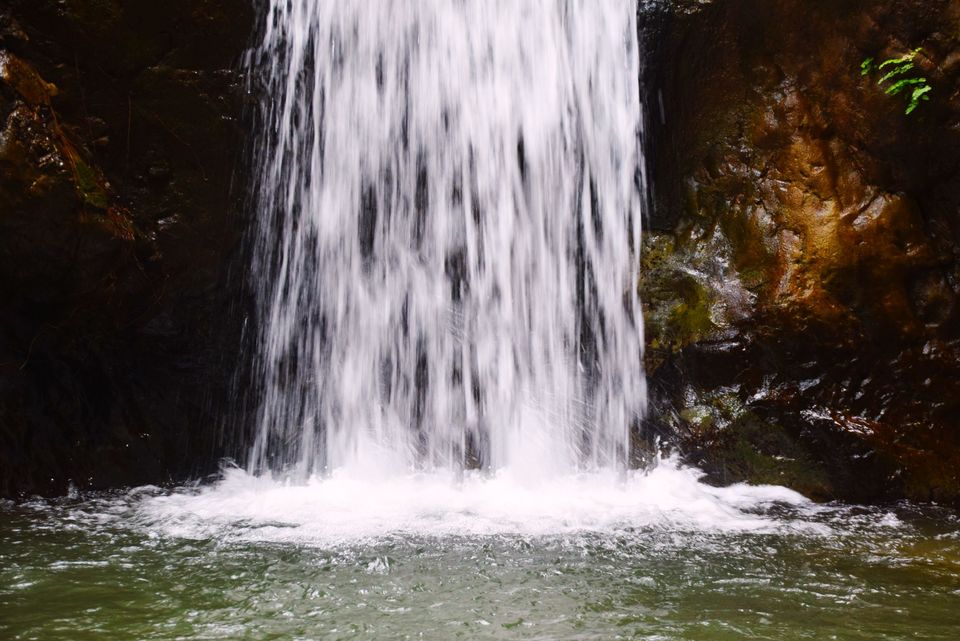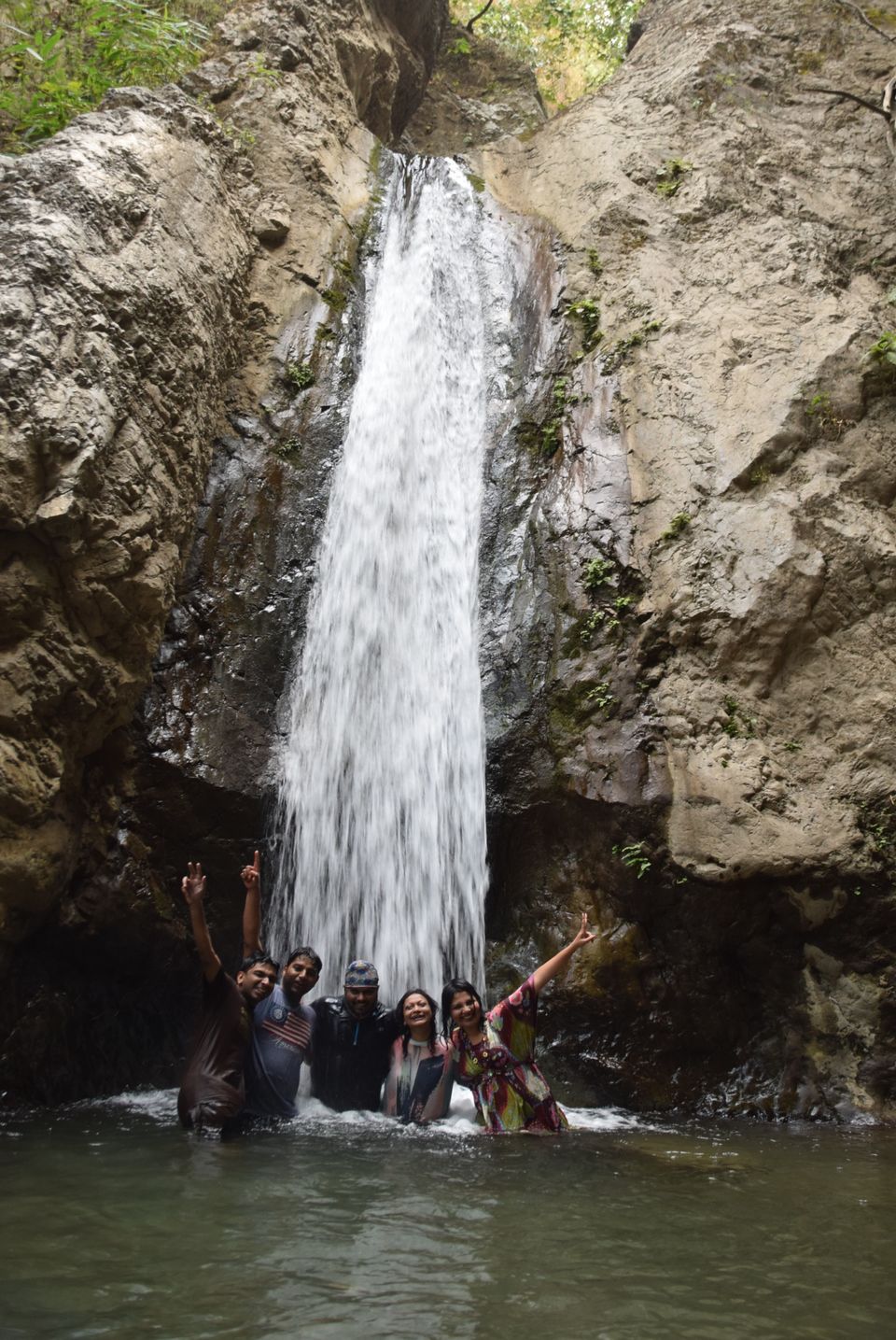 Waterfall No. 5- Dhudhsagar Falls, Goa
Everyone loves Goa for its beaches but only some know the mighty falls thats situated in the South East Goa region called Dudhsagar. This waterfall is soo huge and multi layered that it is difficult to capture it completely in one shot. It has a bridge in the middle of the falls that got famous in the movie Chennai Express. Many trekkers get down at the station near this falls and trek their way down to the base of the waterfall. Others drive down normally through the mining fields to reach this place. The water falls with really high force due to the distance and now its not allowed for people to go inside the pond due to safety reasons but once upon a time it was allowed and its really fun. The area around the falls is also very scenic and its amazing to just sit and stare at this might falls.
How To Reach - By Train you need to either get down at Madgaon station and go via a hired taxi or you can get down at Kulem and there is 12 KMs trek down to the waterfalls.
How Many Days - An overnight journey to this place is enough as there are no places to stay. There is a proper campsite a little far from this place where you can pitch tents. If you are staying in Madgaon then its a 2 hour journey one way.
Where To Stay - Either the campsite near the falls or anywhere in Goa and plan a day visit to this place.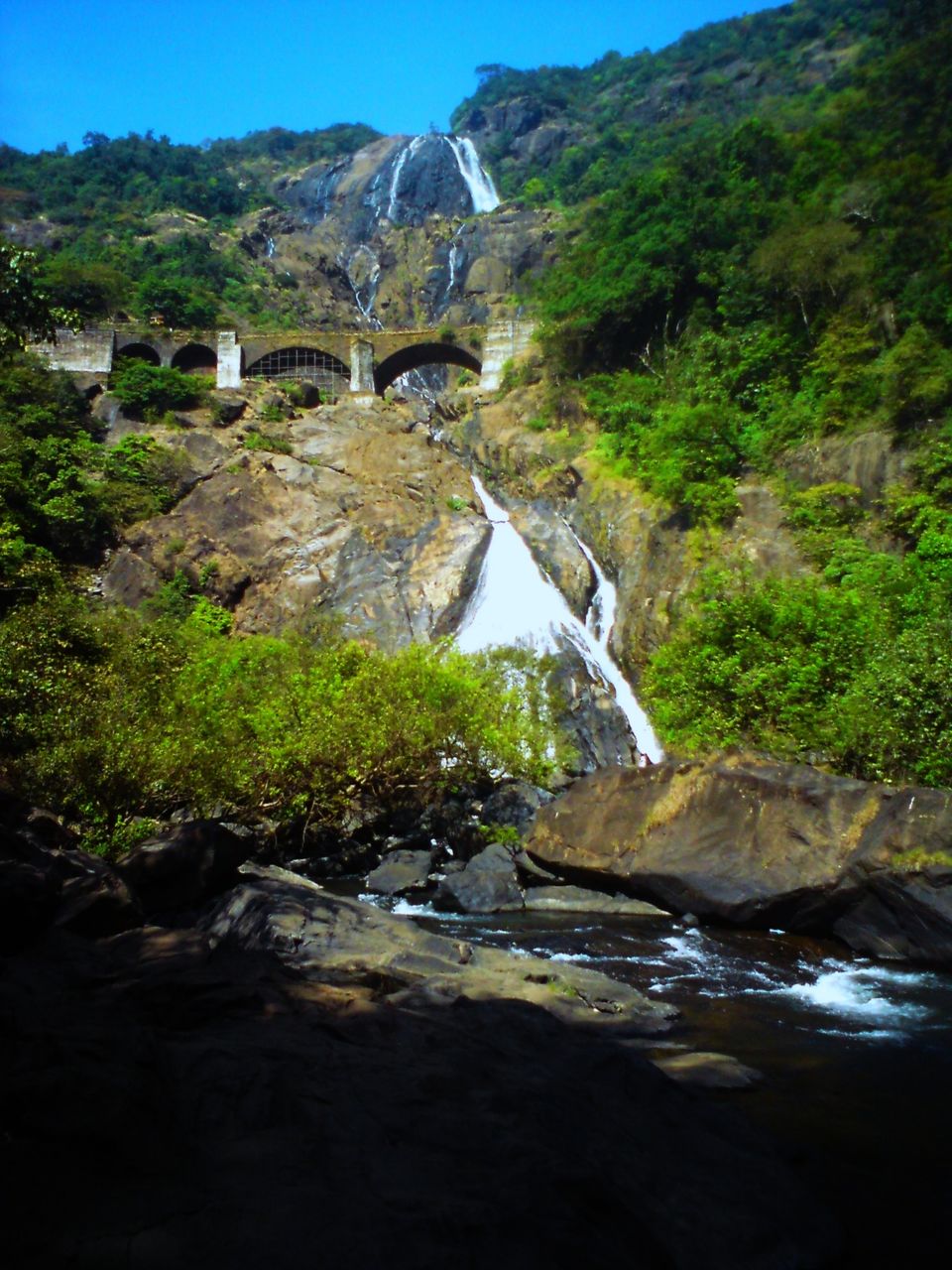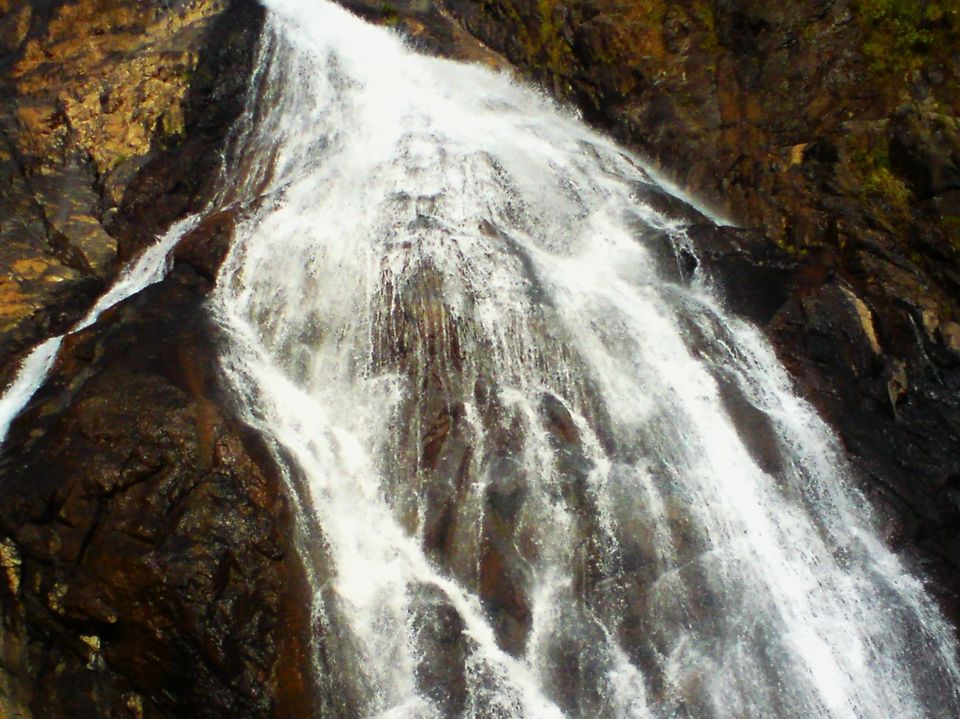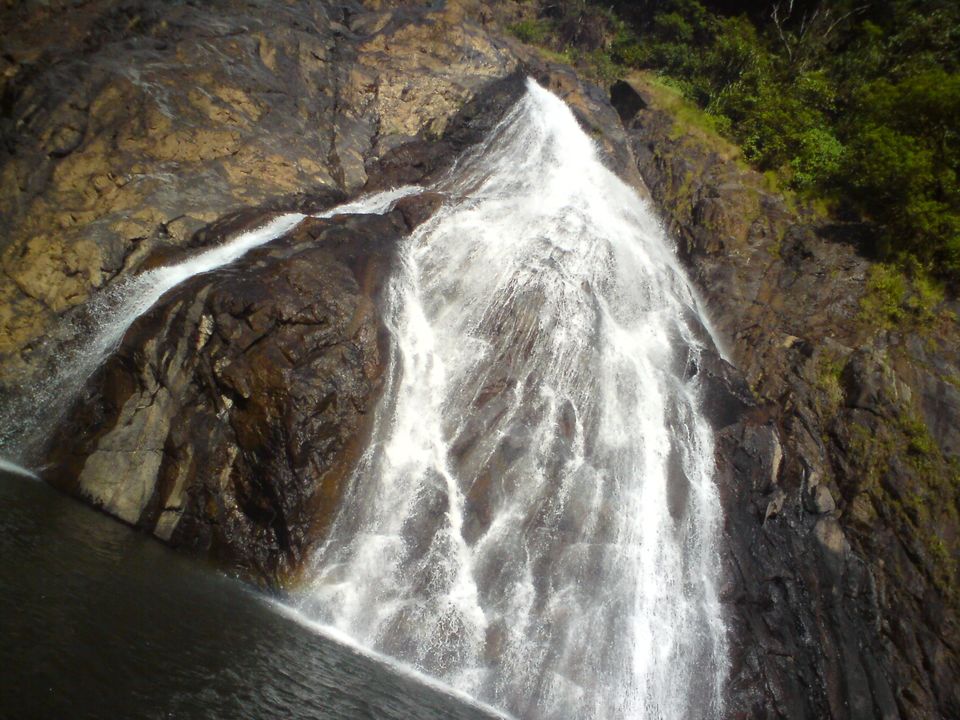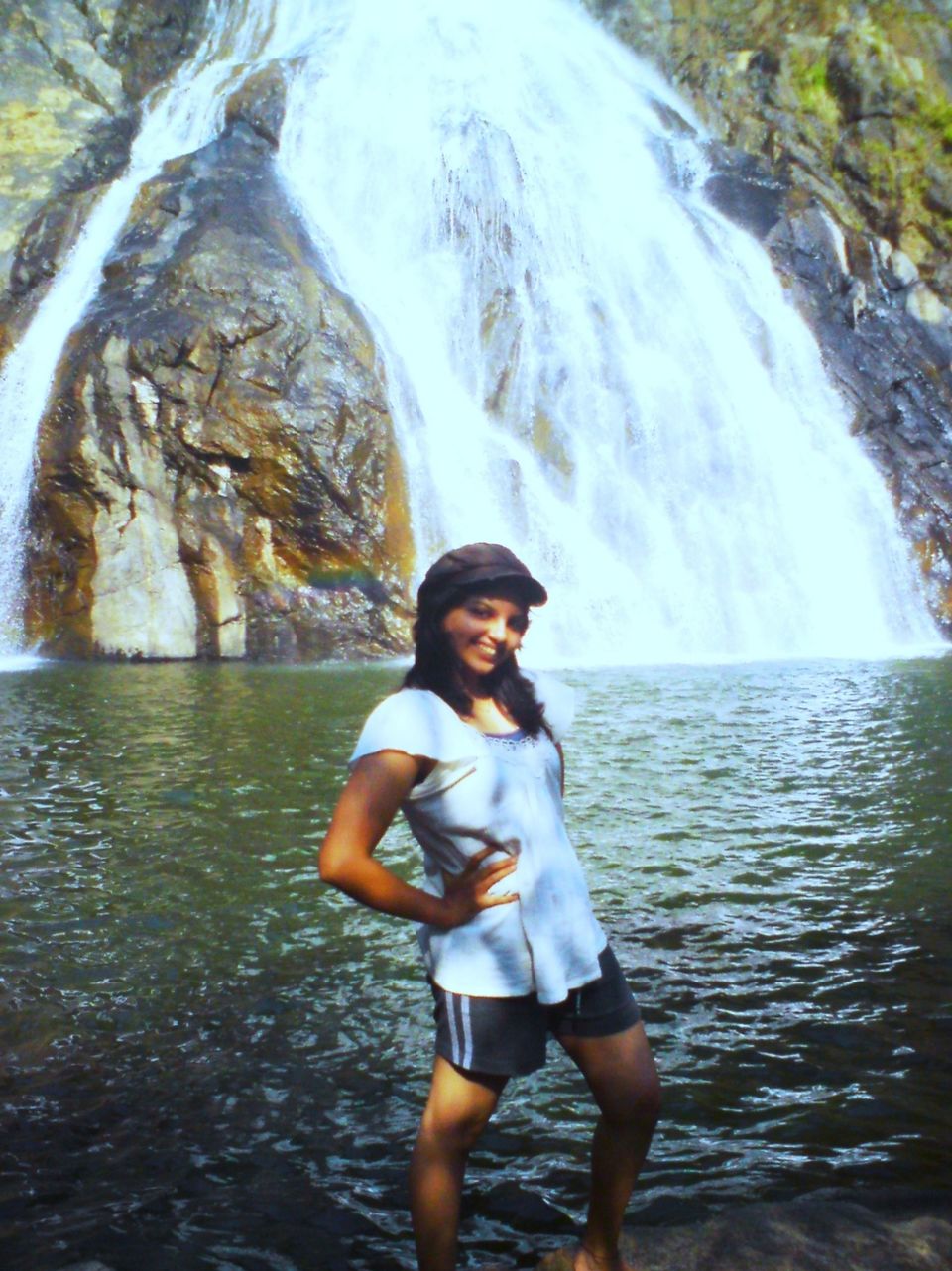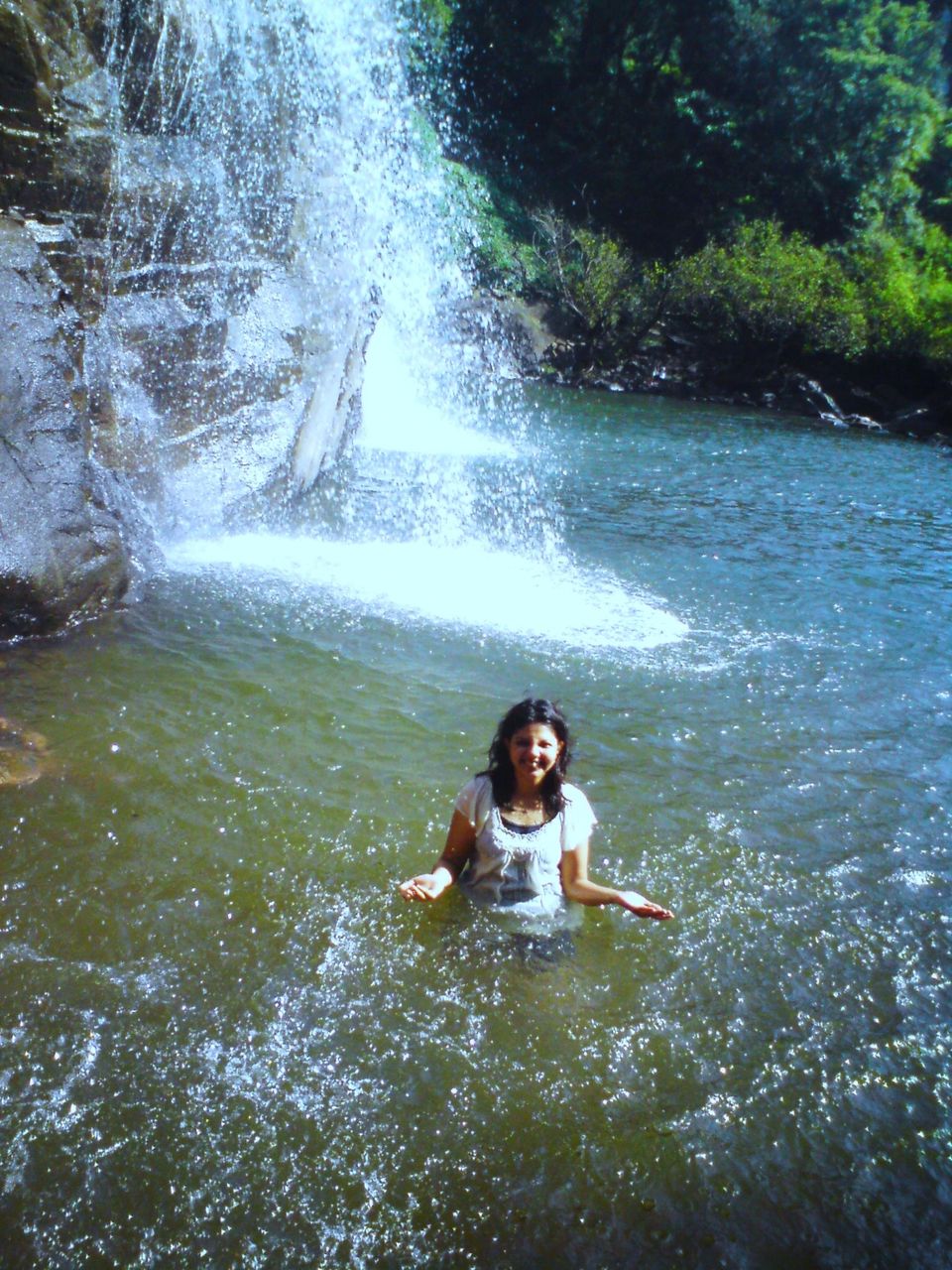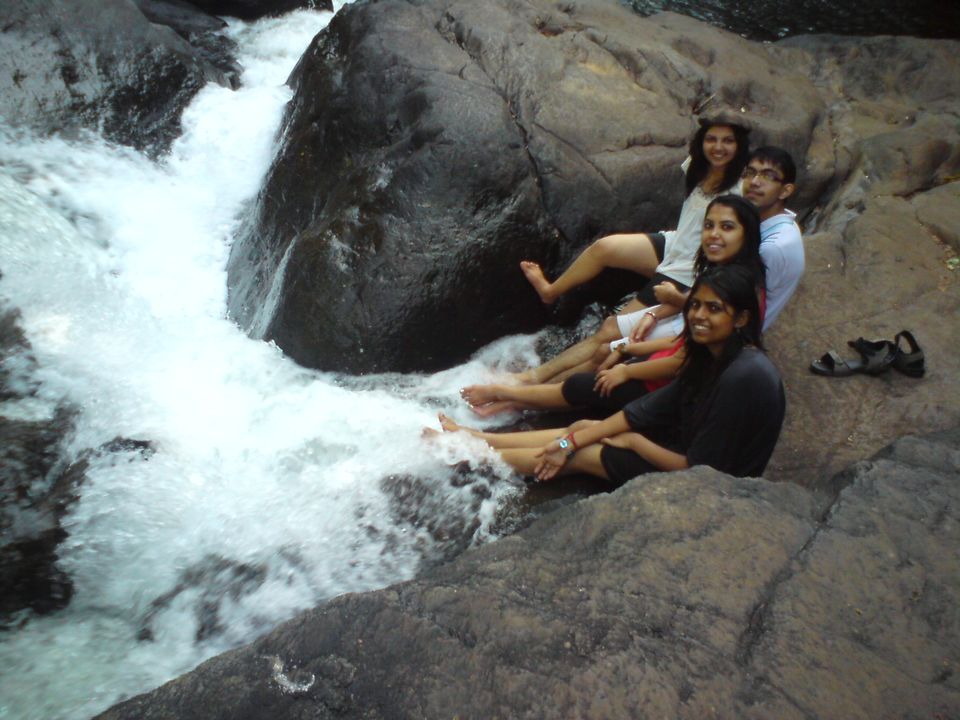 Waterfall No. 6 - Bhedaghat , Jabalpur
This is one of the most iconic waterfalls in India. It is also known as the Nigra Falls of India or Dhuandhaar in Hindi. That is because there is a misty feel all around this fall. Its so massive that to see the whole waterfall you need to take a ropeway ride and enjoy the Arial view of the waterfall. It has Canyon like extension too where you can enjoy boating. Its an amazing experience to boat around the rocky passage and enjoy the peace. In rains the flow of this falls is crazyy. This was in the month of January.
How to Reach - You need to take a train or flight to Jabalpur from where its a road trip. You need to stay in Jabalpur only as there are no accommodations around Bhedaghat. Its a 40 min drive away from the city.
How Many Days - A 3 Day trip is good for Bedaghat as well as Jabalpur. The place has amazing street food to enjoy.
Where To Stay - There are many resorts and hotels around the town as its now a famous tourist destination.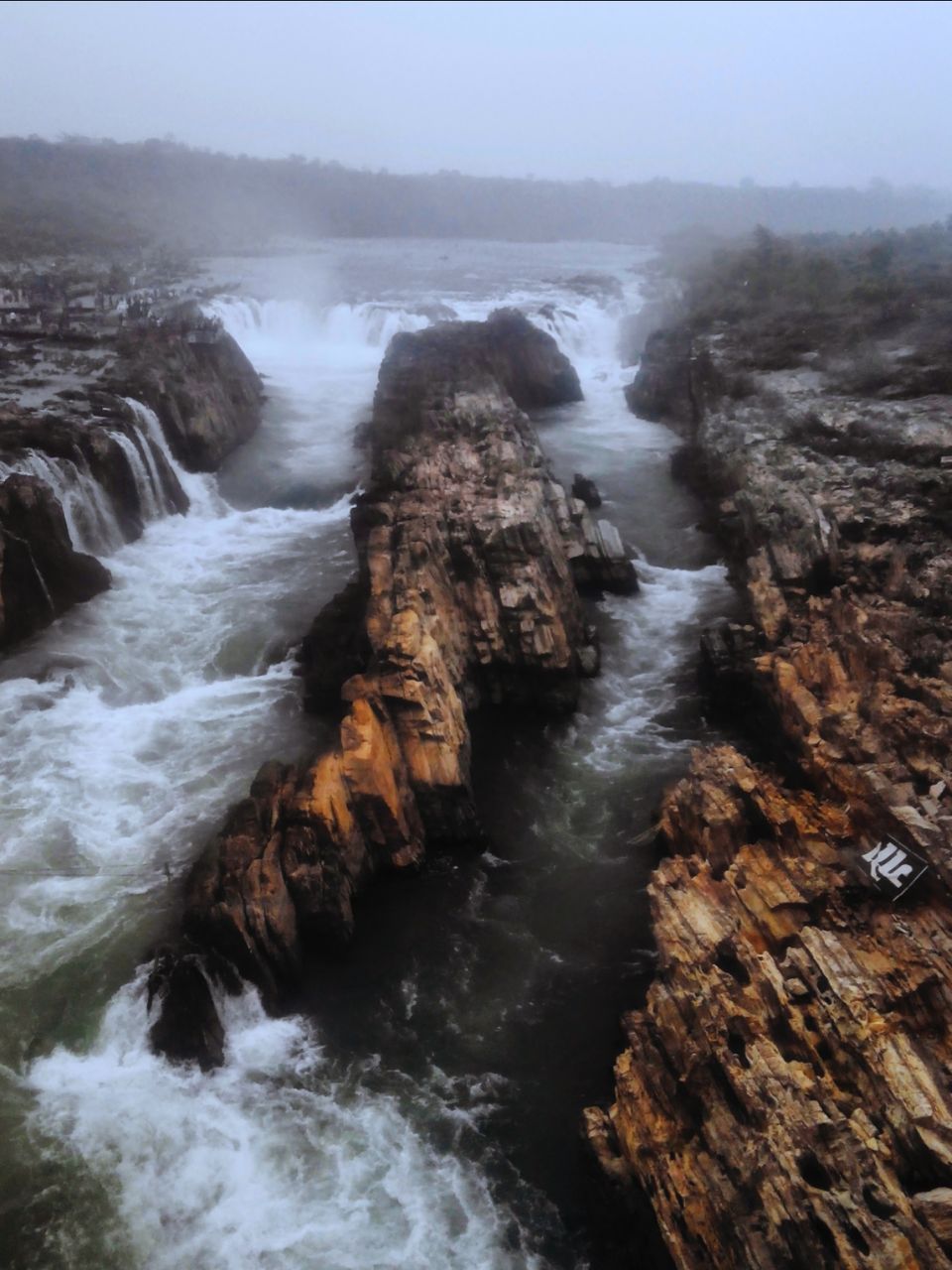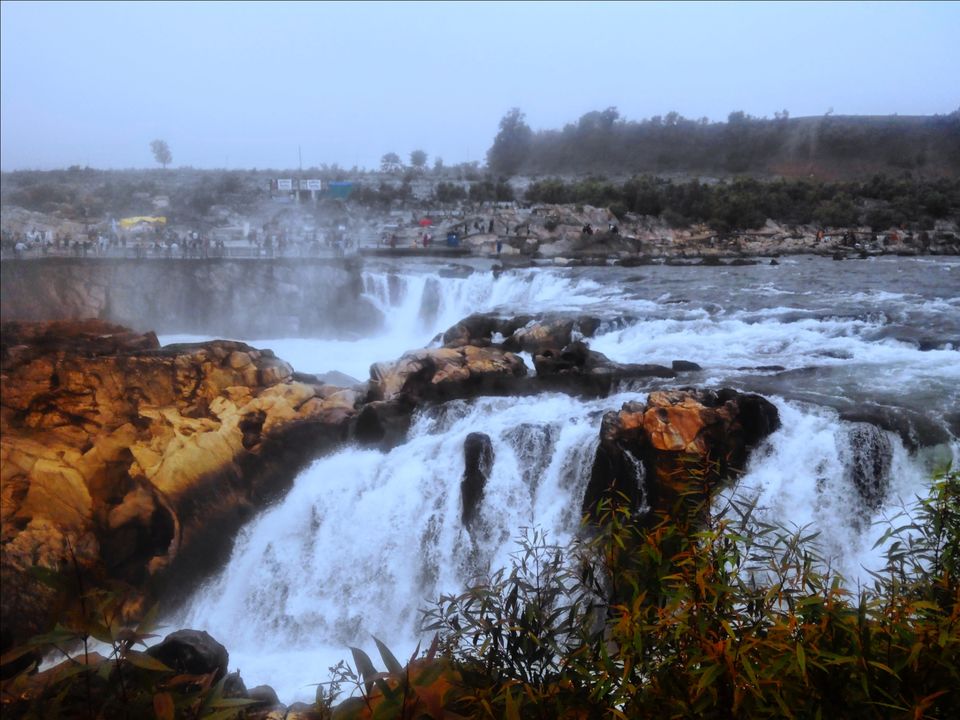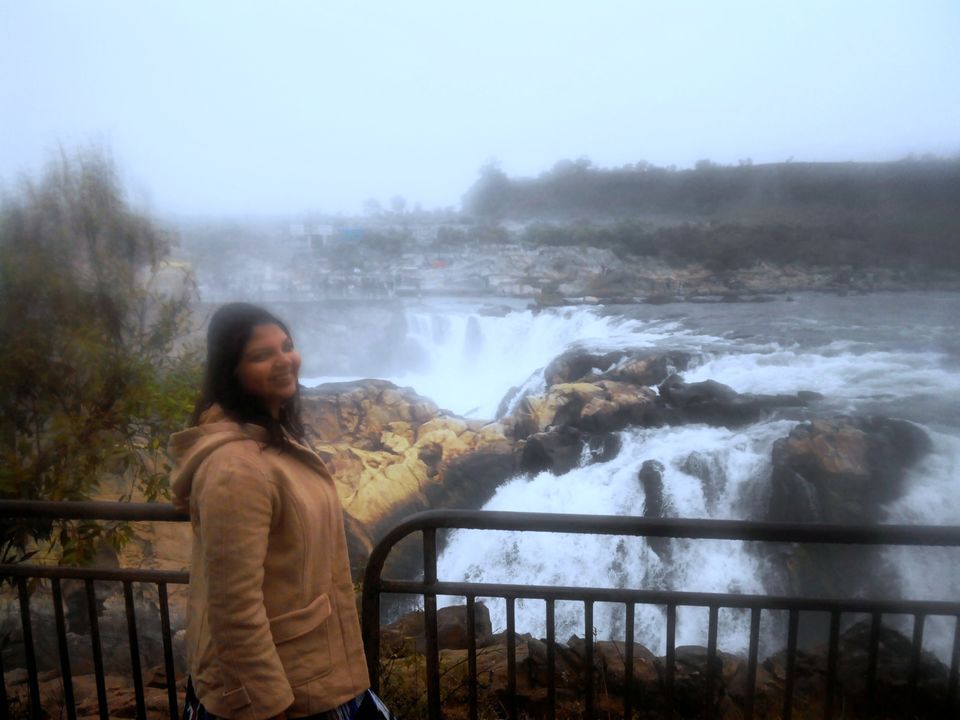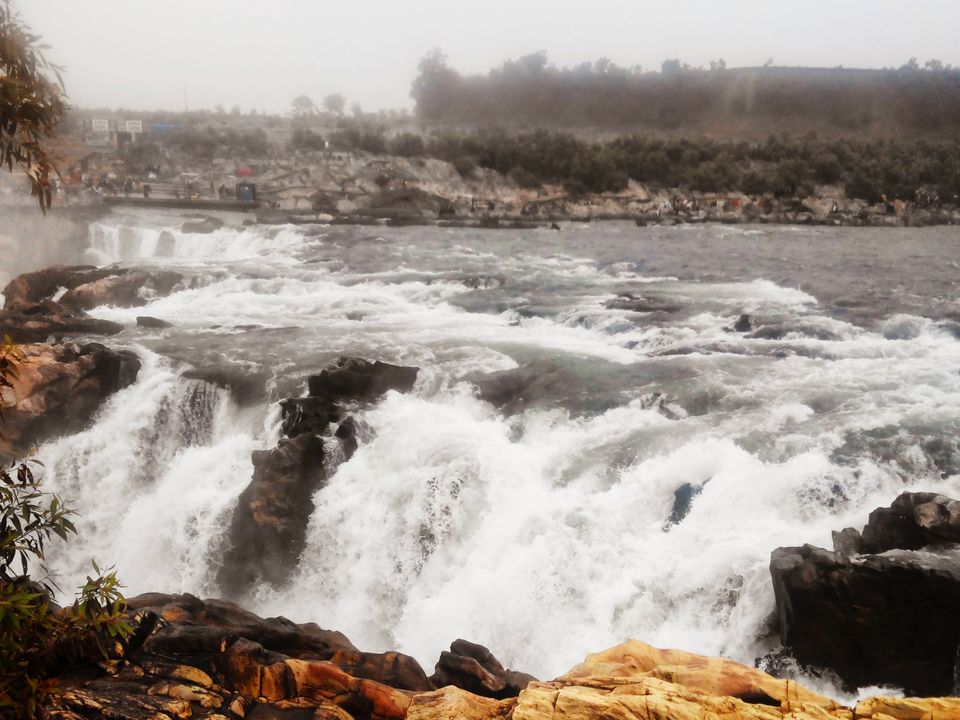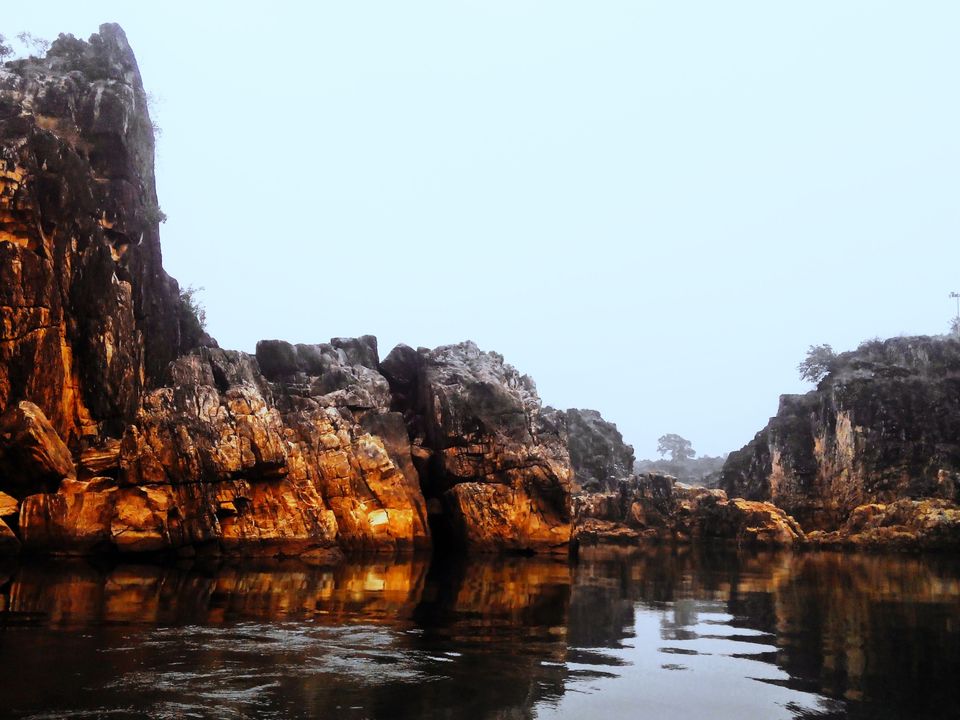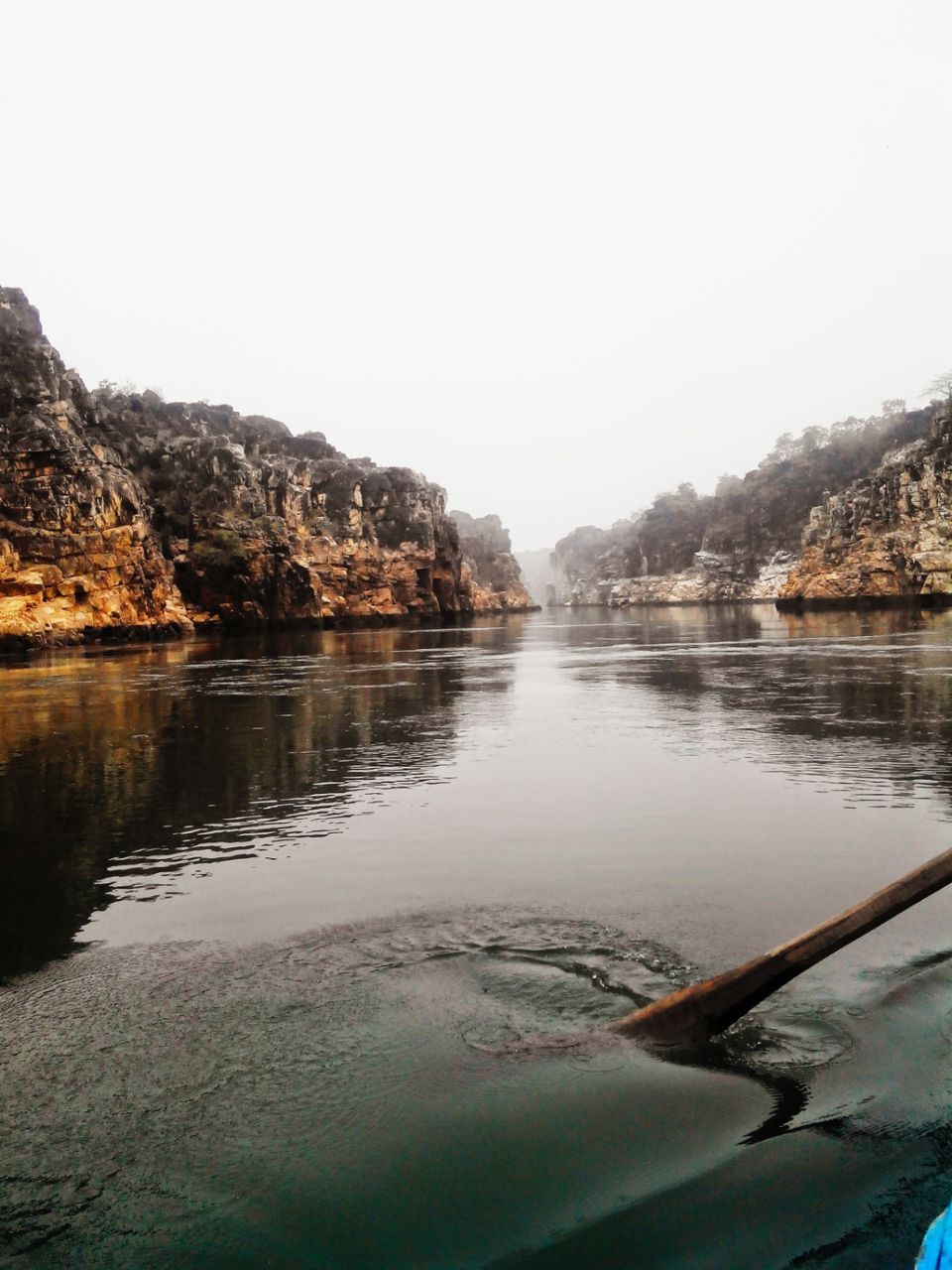 Waterfall No. 7- Athirappilly Water Falls, Kerela
Yet another Massive Falls but in the South. Its located close to Kochi and is really pretty. This falls is also very famous as its featured in a lot of movies like Bahubali and Ravan. The water flows with a great force creating a misty feel. You cannot go inside the water here but its still worth a visit. You can visit this around the year... we found this force in the month of January (Can't imagine what it will be like in monsoon).
How to Reach - Its around 40 kms from Cochi International Airport so around 1 hour drive. You can also go from the main Kochi City for a day trip to this falls by road.
How Many Days - Kerela is a heavenly place and even a weeks trip feels less here. If you are covering Cochi, Alleppey and this falls its a 4 day trip.
Where to Stay- Either in the hotels around Airport as it offers connectivity to a lot of places around cochin like Munnar, Vagamon, Allapuzah or any beach resort in Fort Kochi Area. There is an option of Zostel too in Kochi.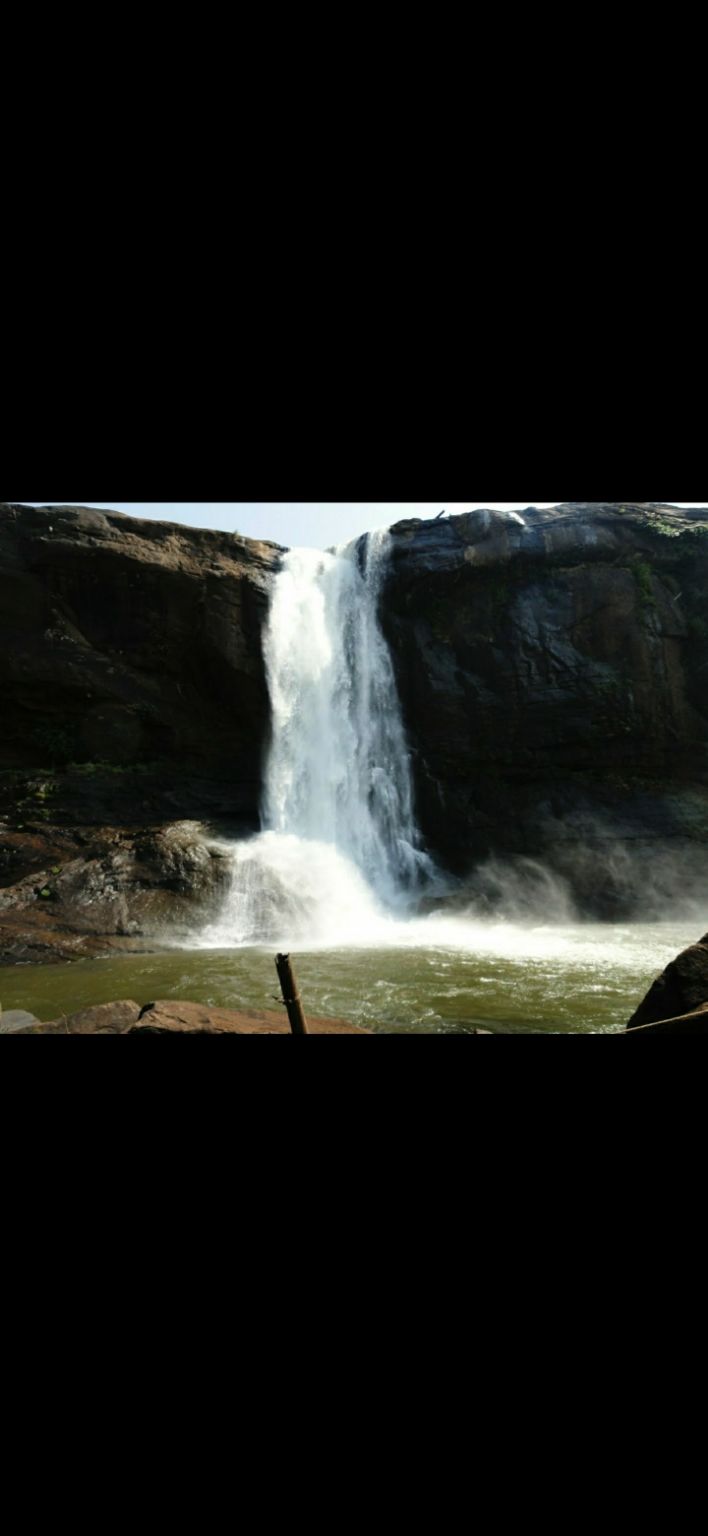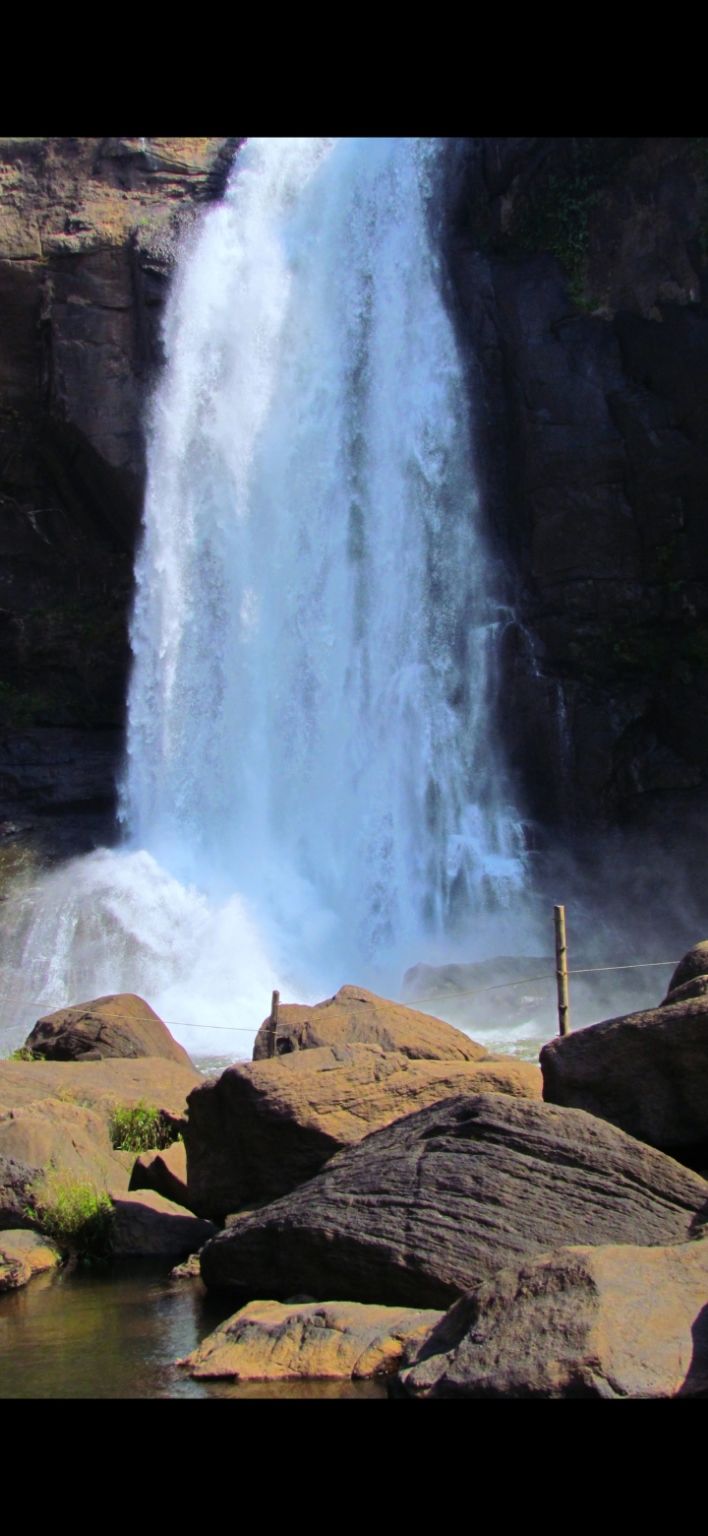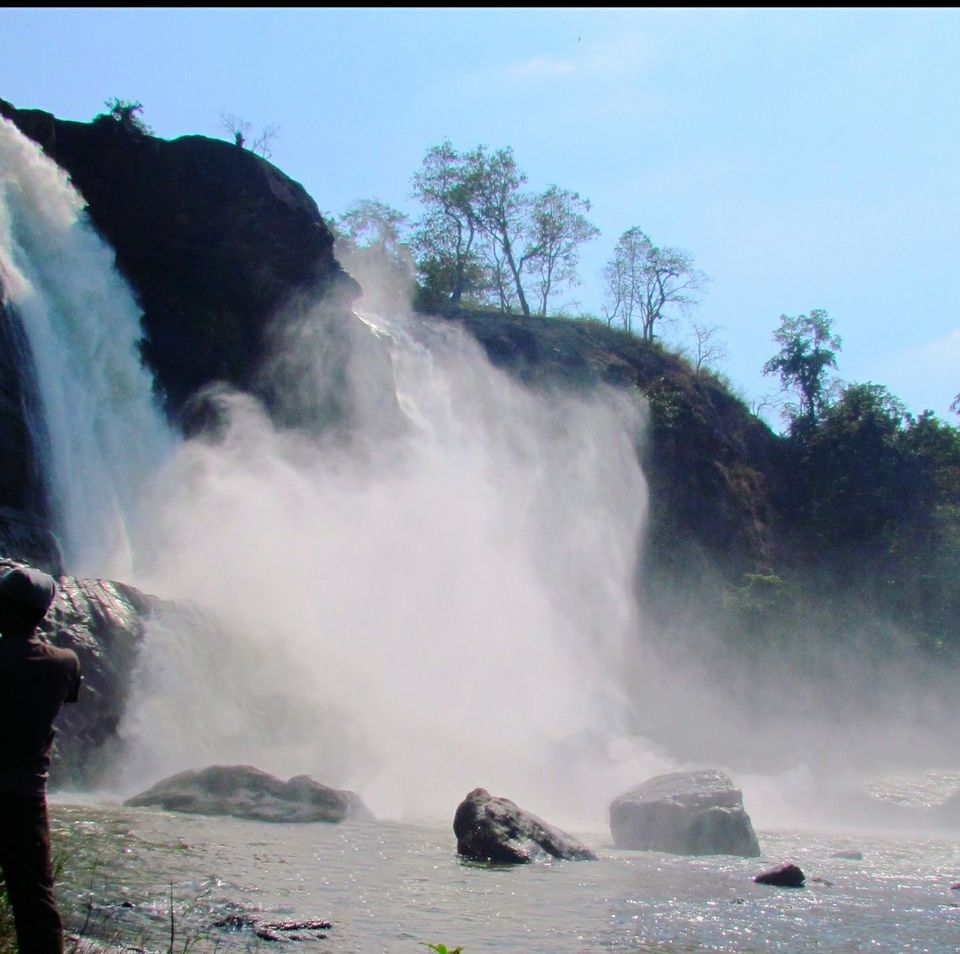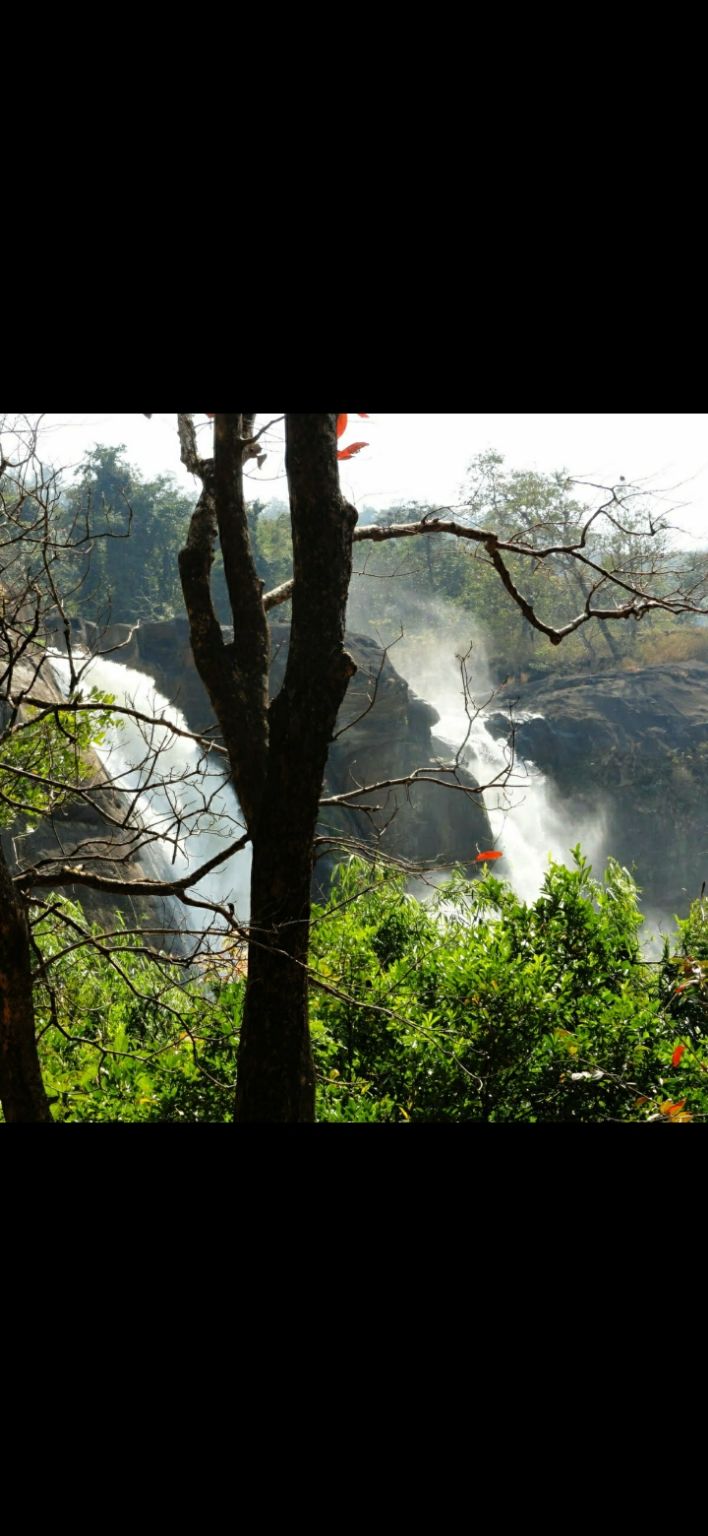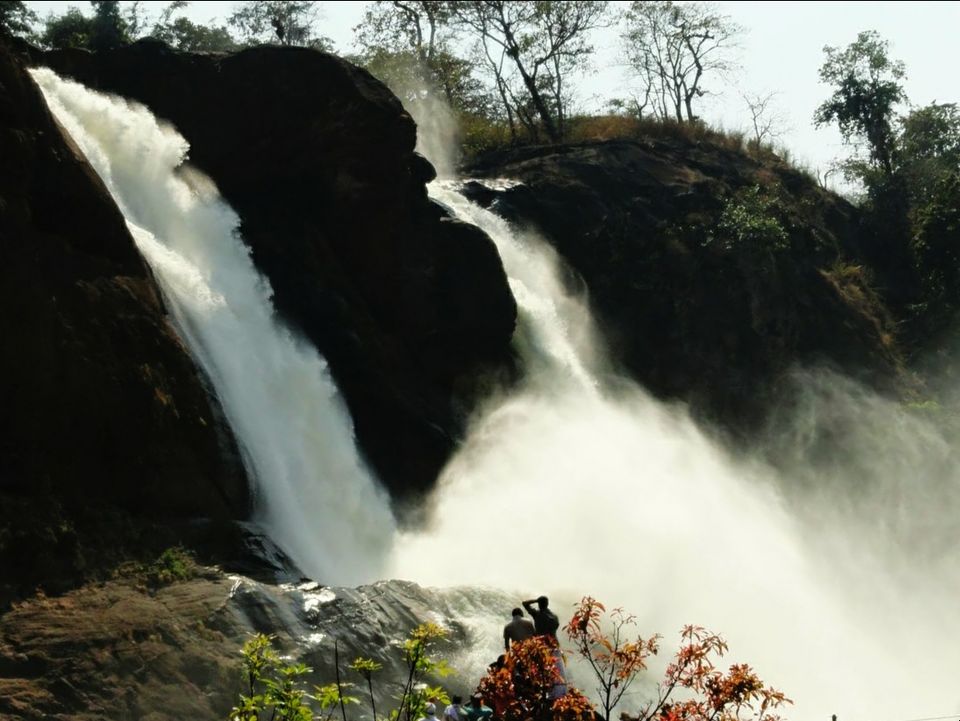 Waterfall No. 8- Baba Harbhajan Singh Temple, Gangtok
Gangtok is a beautiful destination with multiple waterfalls flowing from various hills. Driving across these pretty hills in rains is heavenly...Most of the time you are surrounded by clouds yourself and the visibility is low. In the month of September we had a chance to visit this place and every 5-10 mins you encounter a beautiful waterfall right on the road so I lost count of how many are there. The most beautiful one however is in the ashram of Baba Harbhajan Singh Mandir. Its not exactly a temple for a deity but a Memorial honouring an Indian Army Soldier and Saint. Its a little ahead of Nathula Pass so to reach here you need special permits. After enjoying the border of Nathula you should make a visit here, even though the roads are not too favorable. When we reached here it was super cloudy and could see a faint presence of the huge Shiva Statue. But as the clouds cleared we saw the really pretty waterfall right besides...This is also the last waterfall of Gangtok as just a few kms away is Bhutan Border.
How To Reach - You have to go by Road in the special permit jeeps that take you to Nathula Pass. You need to pre book too because only a limited number of permits are issued per day. Any local or the hotel incharge will help you with it. Its around 60 KMs away so takes 2-2:30 hours from Gangtok.
How Many Days- 4 Days stay in Gangtok is a must to enjoy the place. It has amazing cafes, shopping streets, nightlife, and a long list of places to see around. If you are covering north sikkim too then 2 days before and 2 days after Lachung you can stay in Gangtok.
Where To Stay - Gangtok is now a buzzing tourist destination and has many options of bed and breakfasts, hostels and resorts. There are many homestays too if you like to enjoy the real culture of the place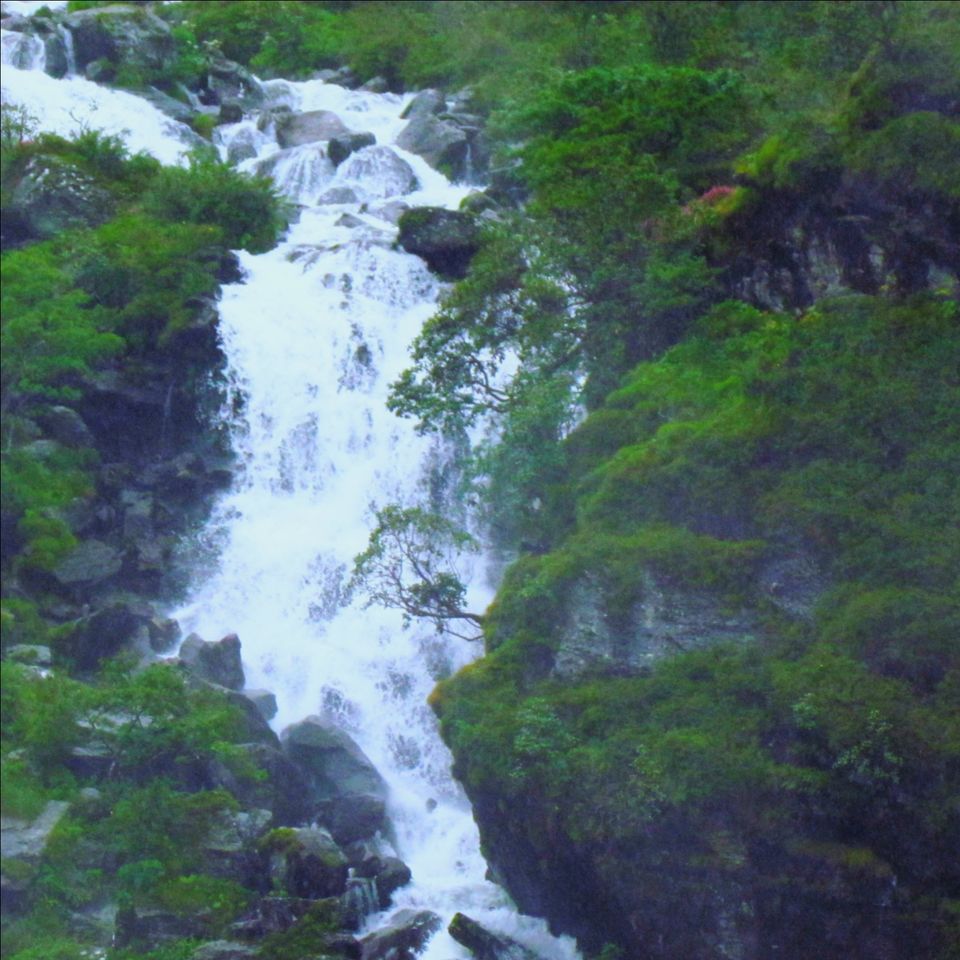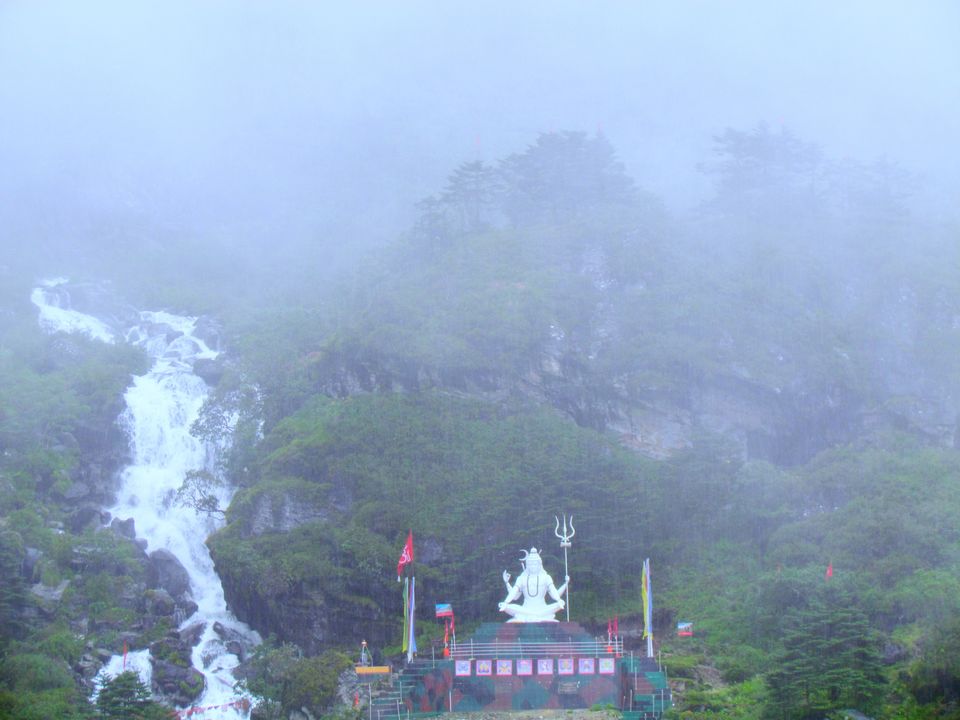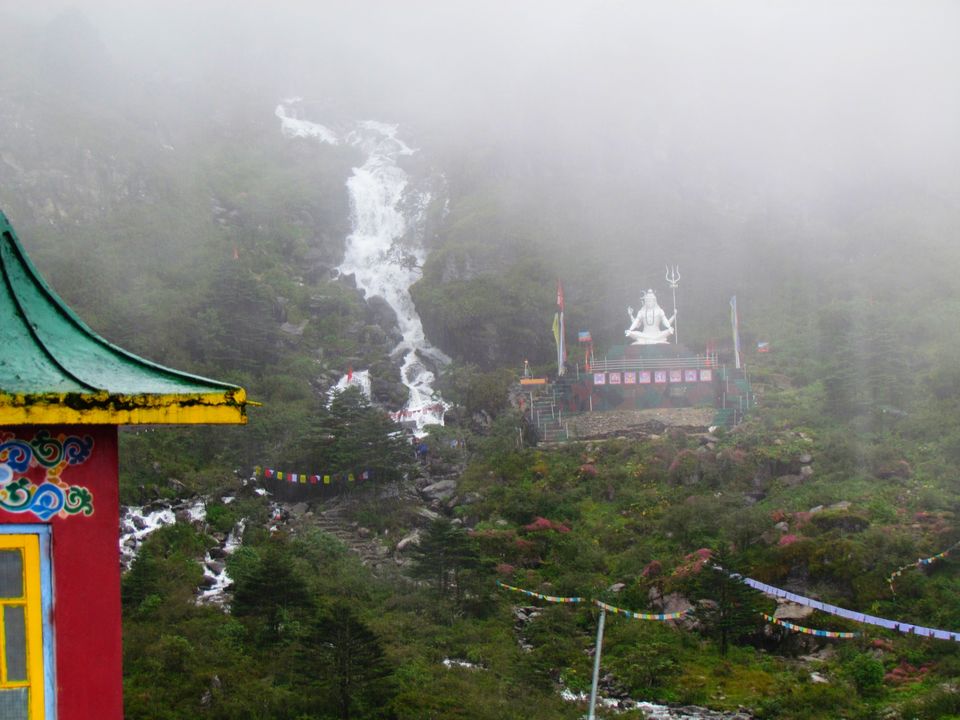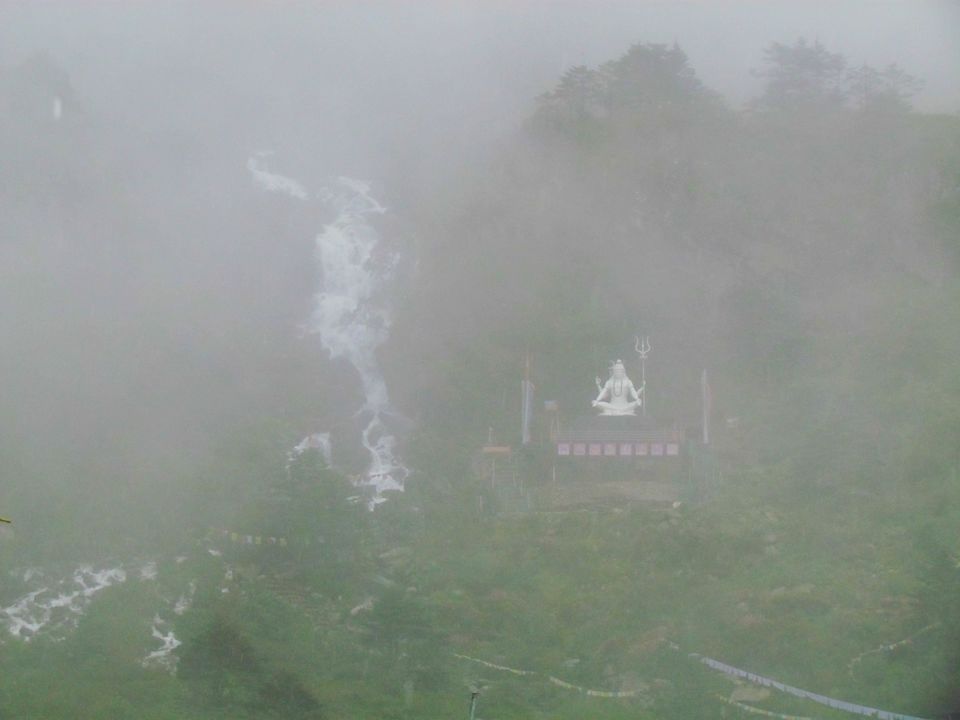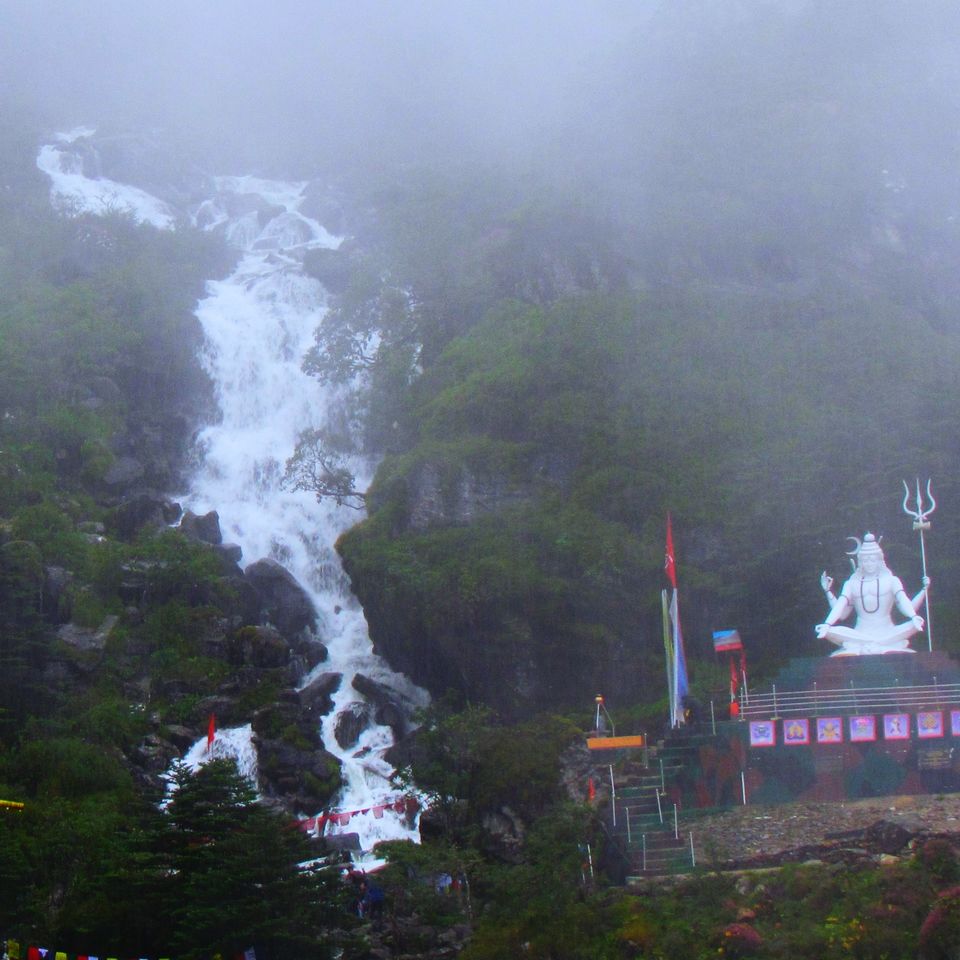 Waterfall No .9- Bhagsunag Waterfall, Mcleodganj
A relatively small waterfall but falling from a great height. The unique part is that there is a beautiful cafe at the top of the waterfall which has a shiva statue. The waterfall is said to start from the head if this statue. The cafe is also named as Shiva Cafe fir this reason. The trek up is fairly long but properly constructed for tourist for most of the way. only the last leg is a little difficult and rocky. The Cafe is amazing n serves momos, pancakes, maggi, etc. Its a perfect place to sit and chill as there is a constant sound of the waterfall with you.
How To Reach- Mcleodganj is a part of Dharmshala only and you can drive down here from Chandigarh, Pathankot, Dalhousie, Shimla,Delhi, etc. Its well connected by road. The waterfalls is just 15 mins away from McLeod and all local taxis take you to the starting point of this trek
Where To Stay- There are many stay options in Mcleodganj, small hotels, OYO rooms and Airbnbs. The bigger resorts like Club Mahindra are in Dharamshala which is 30 mins away.
How Many Days - 3 to 4 days is a must in Mcleod as it has many nices cafes to visit and Monestries too. You can also do a day trip to Bir Billing from here for dome adventure.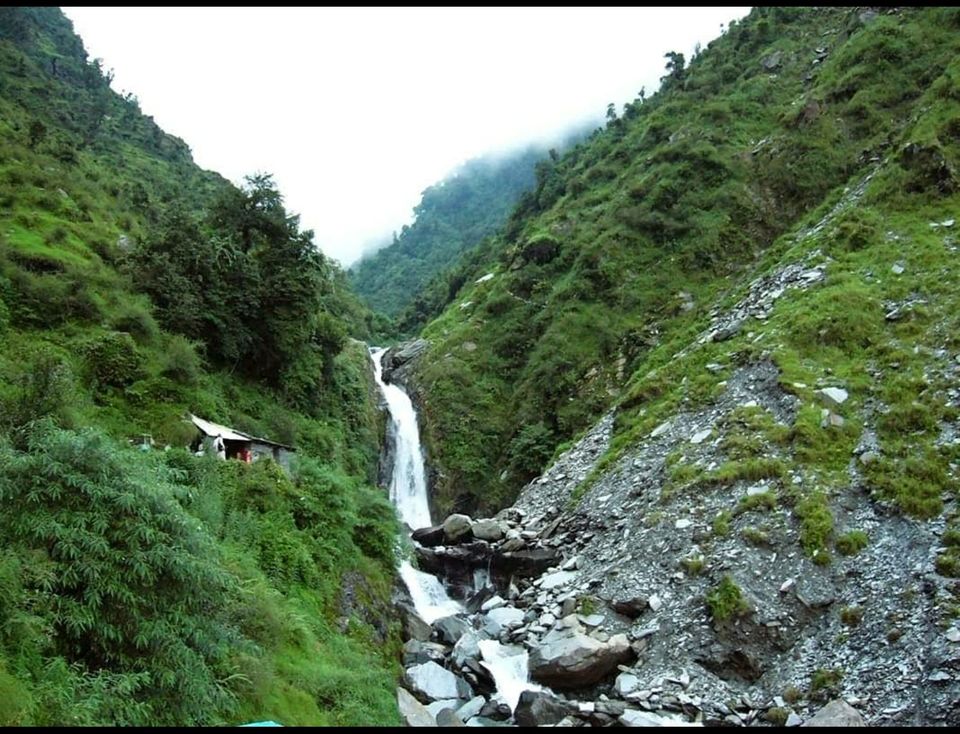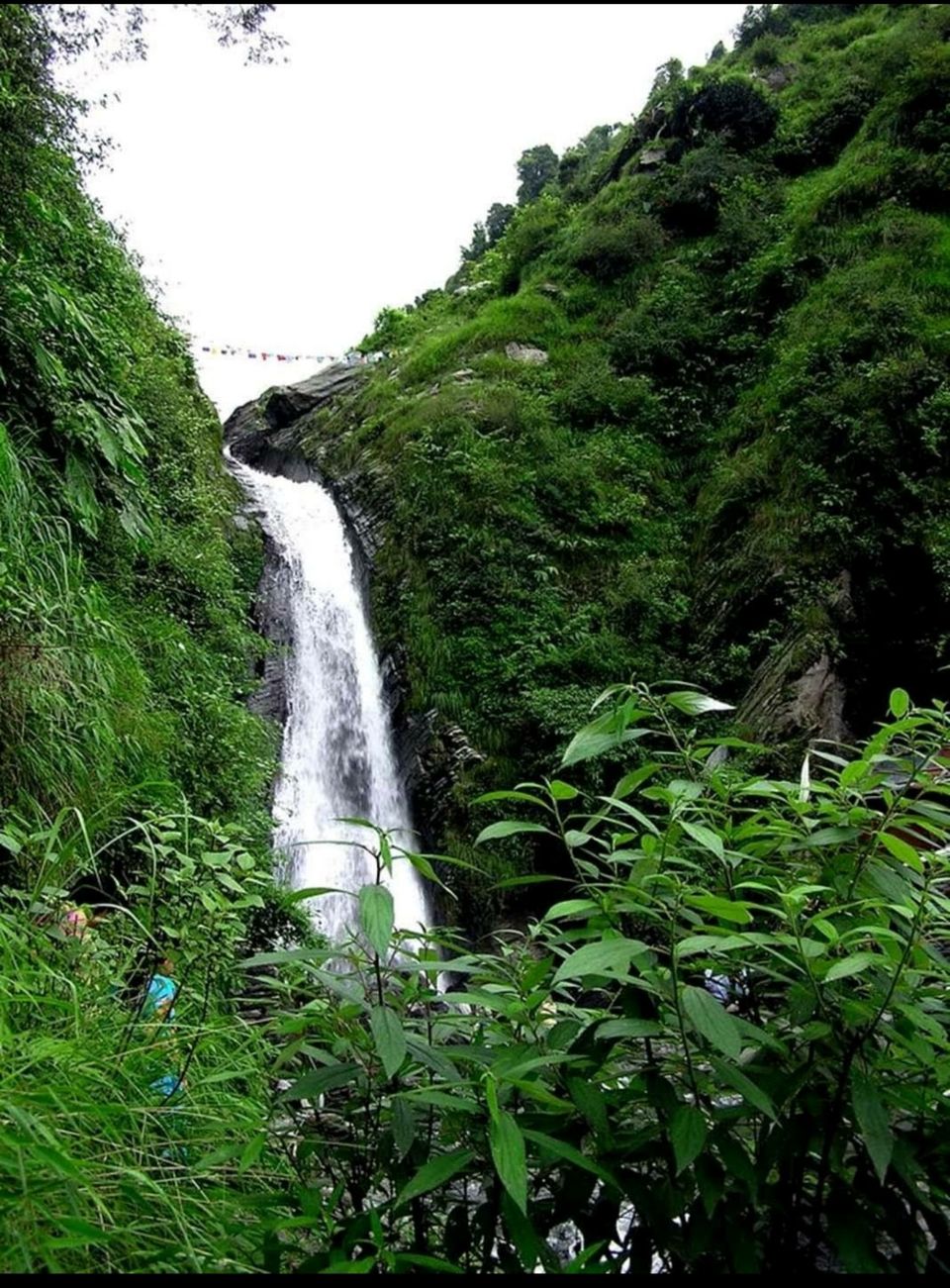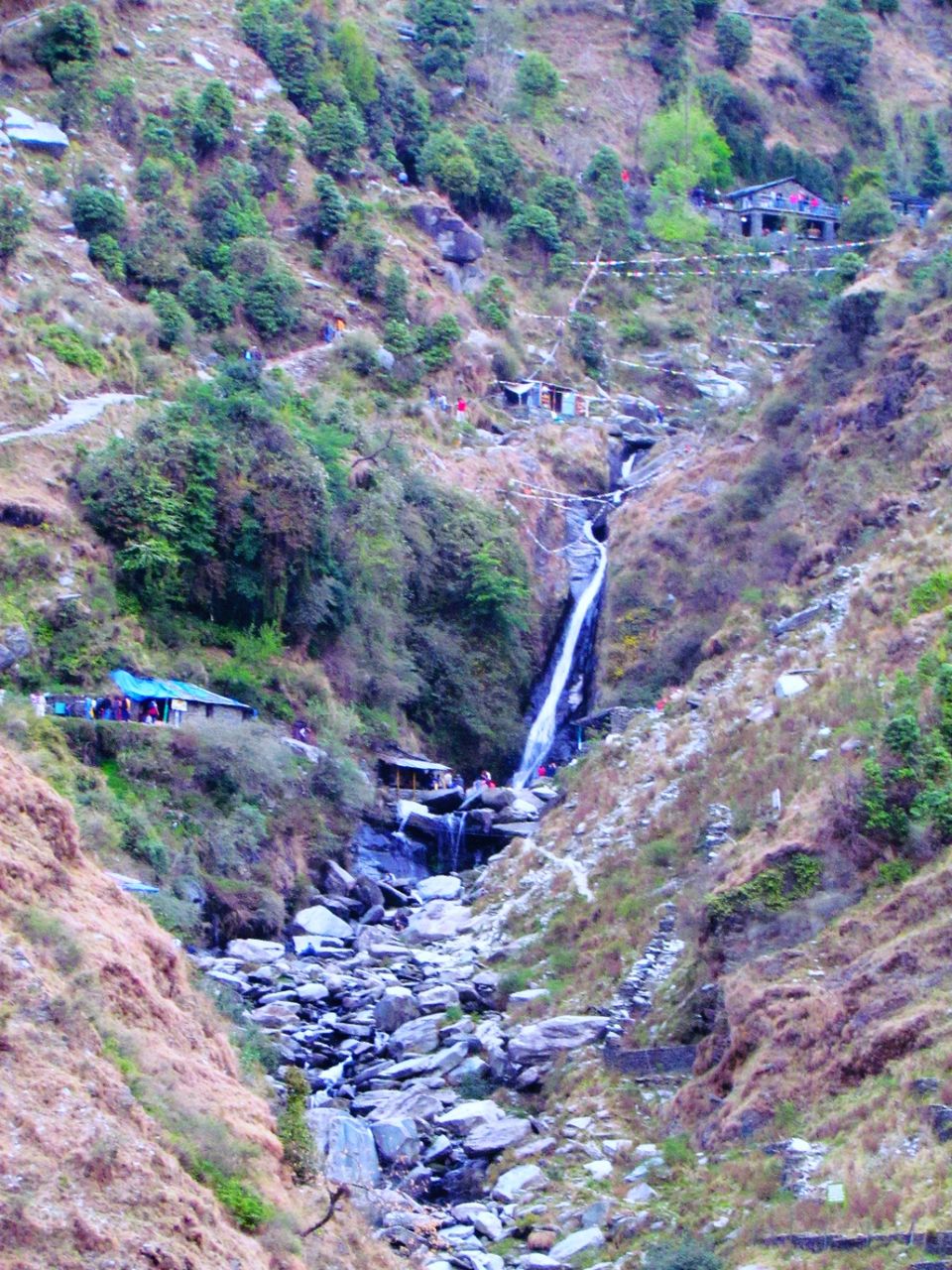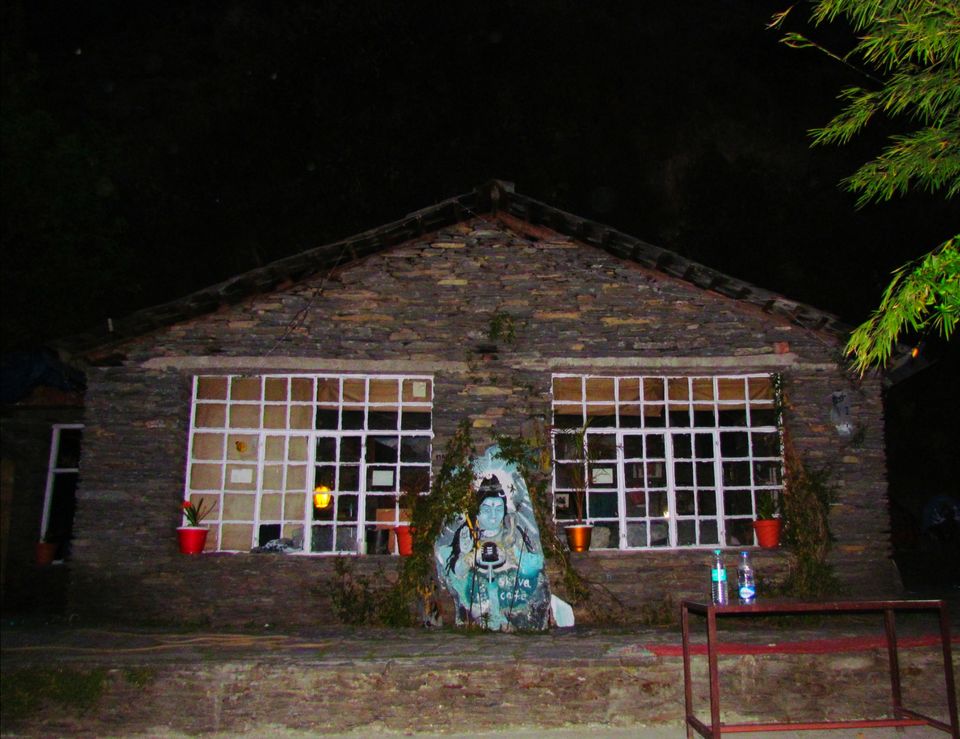 Waterfall No. 10 - Bee Falls, Panchmarhi
Panchmarhi is a small but beautiful hill station in Madhya Pradesh. It has some really good places to visit and the best one is Bee Falls. Its a small trek down to the foot hill to enjoy the massive falls. The trek back is the difficult part but its worth the effort. There are proper stairs made for the same. The flow of the falls increases in the rains but it has water throughout the year. Its definitely a must visit in Panchmarhi. You can either sit on the rocks and enjoy the misty feel or step inside and stand below the fall. The pressure is too much but its fun.
How to Reach - If you are going by Flight then Bhopal or Jabalpur are the nearest Airports around 3 hours away. Nearest railway station is Pipariya around 45 kms away where the Howrah trains stop. There are Taxis and Buses available from both as Panchmarhi is a famous Hillstation of MP.
Where to Stay- Many hotel and Resort options are available depending on your requirements. Best ones are Woodland Adventure, Rock end Manor, Satpura Retreat and many OYO options too.
How Many Days - A weekend or 3 day 2 night stay is ideal for this place plus 2 nights of travel if you go by train. There are Caves, Gardens, Waterfalls, Good viewpoints, Temples, etc. Its a pretty and fun hillstation for a quick getaway.