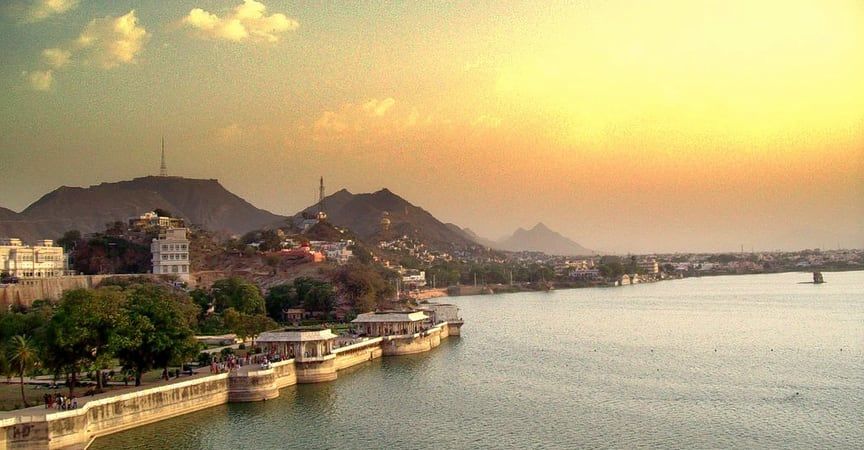 Anasagar Lake is originally founded by King Anaji Chauhan, grandfather of Prithviraj Chauhan in between the time span 1135 to 1150 AD. An artificial lake, Anasagar Lake is considered to be Ajmer's most famous lakes and India's largest lakes. The lake is titled after its founder and this is one of the best places to visit in Rajasthan in 3 days.

Location: The Anasagar Lake is located at Ajmer in Rajasthan, India.

Best time to visit: Preferably the ideal time to visit Ana Sagar Lake is in between the month October to March during the winters when the temperature is pleasant and tranquil. Moreover, the water level at this time in the lake is almost full. It is certainly not a good idea to visit the Anasagar Lake during the summertime when the sun is scorching. Also, during summers the lake gets dried up.