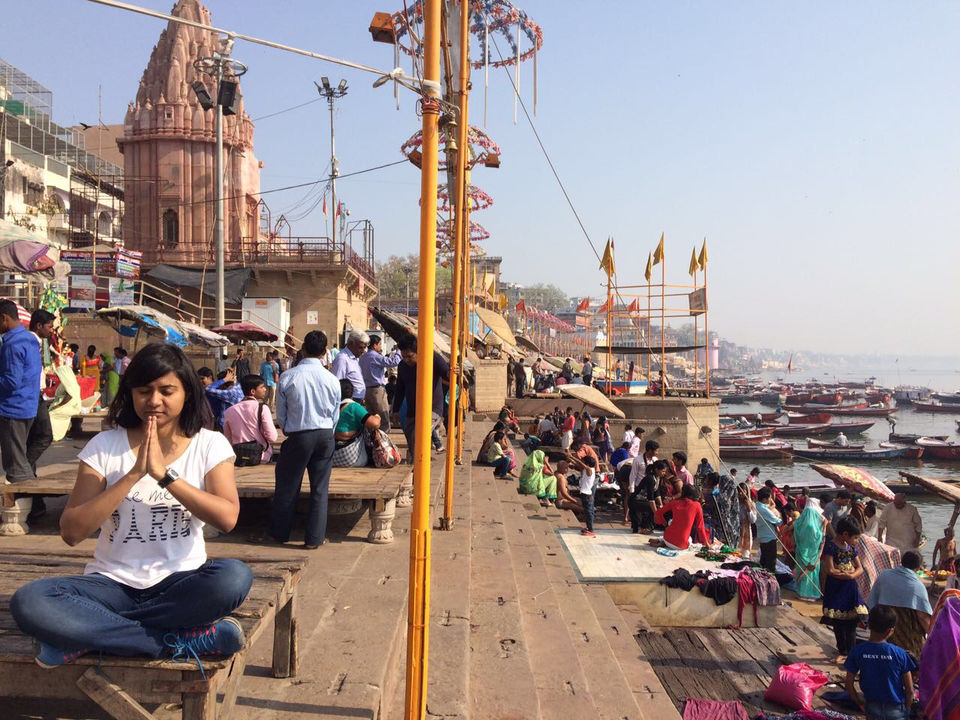 Well, its an easy guess... Varanasi!!
That evening I checked my watch umpteen times as if it would help me time travel and catch the train for which I was running late. My manager had taken a virtual oath to get all the work done in that evening. Yea, the usual thing, for everything that goes wrong at office, blame your manager :-)
I was tensed. I had cancelled my Varanasi trip before, 3 months back and I didn't want to do it again. Patiently my mom and my Schumacher driver was waiting for me to alight from office, ready to race. Patiently, at the station, my cousin was waiting for me to arrive.
We gave each other a loud hi five on being able to board the train 4 minutes before its departure.
The train was 1 hour late. Not bad for the month of March 2017. To make it a perfect backpack trip, I didn't book any hotel but an amazing hostel chain for backpackers, Zostel. The beautiful graffiti on the walls will definitely make you gaze those and imbibe a strong positive vibe. Don't forget to make new friends at Zostel. You are bound to find like-minded travel enthusiasts along the way.
We were hungry and the caretaker suggested us a street shop for kachauri and sabzi. Coming from Kolkata, we jumped at the idea of street food. It was hardly a 4-5 minutes walk and kachauri-sabzi was simply mouth watering. We decided to eat our breakfast there on Sunday as well.
We wandered on the narrow lanes and felt the warmth and charm of the old city. Its an art to walk on those lanes without bumping into another person or crushing the tail of a cow. People were busy in their daily lives and I was beguiled. Oldness has its own pristine charm. My cousin gestured using his head, tilting little right, raising both the eyebrows if I would accompany him in eating garam jalebi. 'Of course, Yes!!'
We went to the museum of BHU and saw the hugeness of the campus around and afterwards took a boat ride on the Ganges. It showed us most of the ghats. Being a bong, it was important for us identify and locate the ghat from the movie 'Joi Baba Felunath'. It was Munshi Ghat. Oh! what a delight it was to see that ghat. It was a sheer joy. We felt as if we were the characters from that movie. We quizzed each other on the story and characters of the movie. My cousinwon! By sundown, we were closer to Dasashwamedh Ghat for Ganga aarti, an elaborate experience. Everyone around us chanted mantras.
After an entire day's wandering and exhaustion, we started to wander again! This time it was almost 8 pm now. Our caretaker from Zostel again recommended us to try flavoured lassi from Blue Lassi shop. Never-ending walk through the twisted-curvy narrow lanes, we landed in a 15ft by 8ft shop. Just name a flavour and you'd get it. They do not prepare it using any mixer grinder, only hands! And if you love the lassi, don't forget to paste your pic with a message on the wall.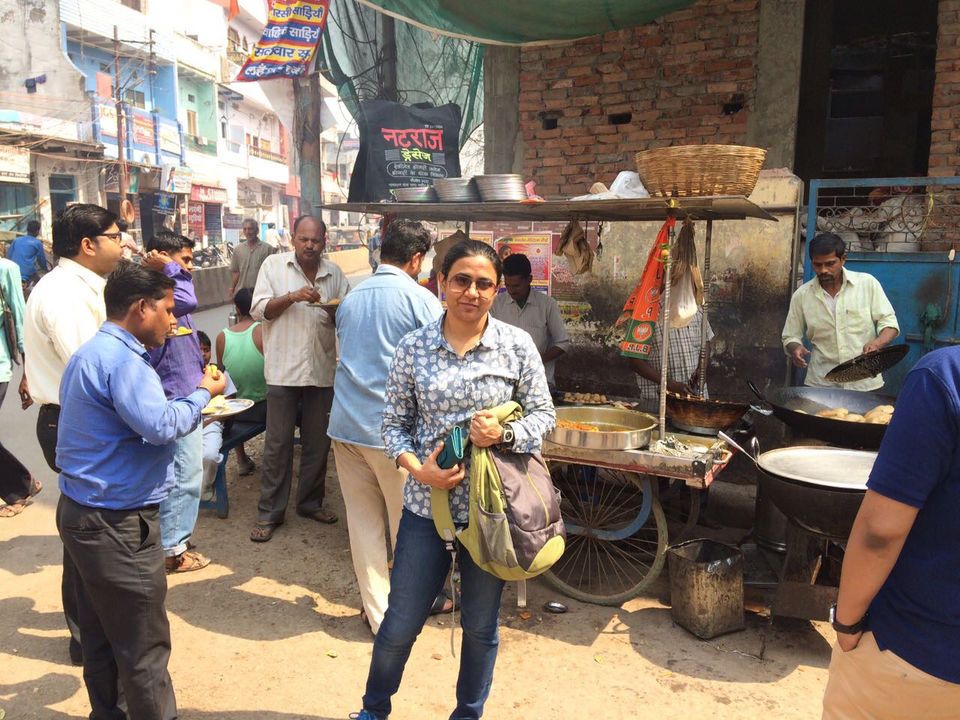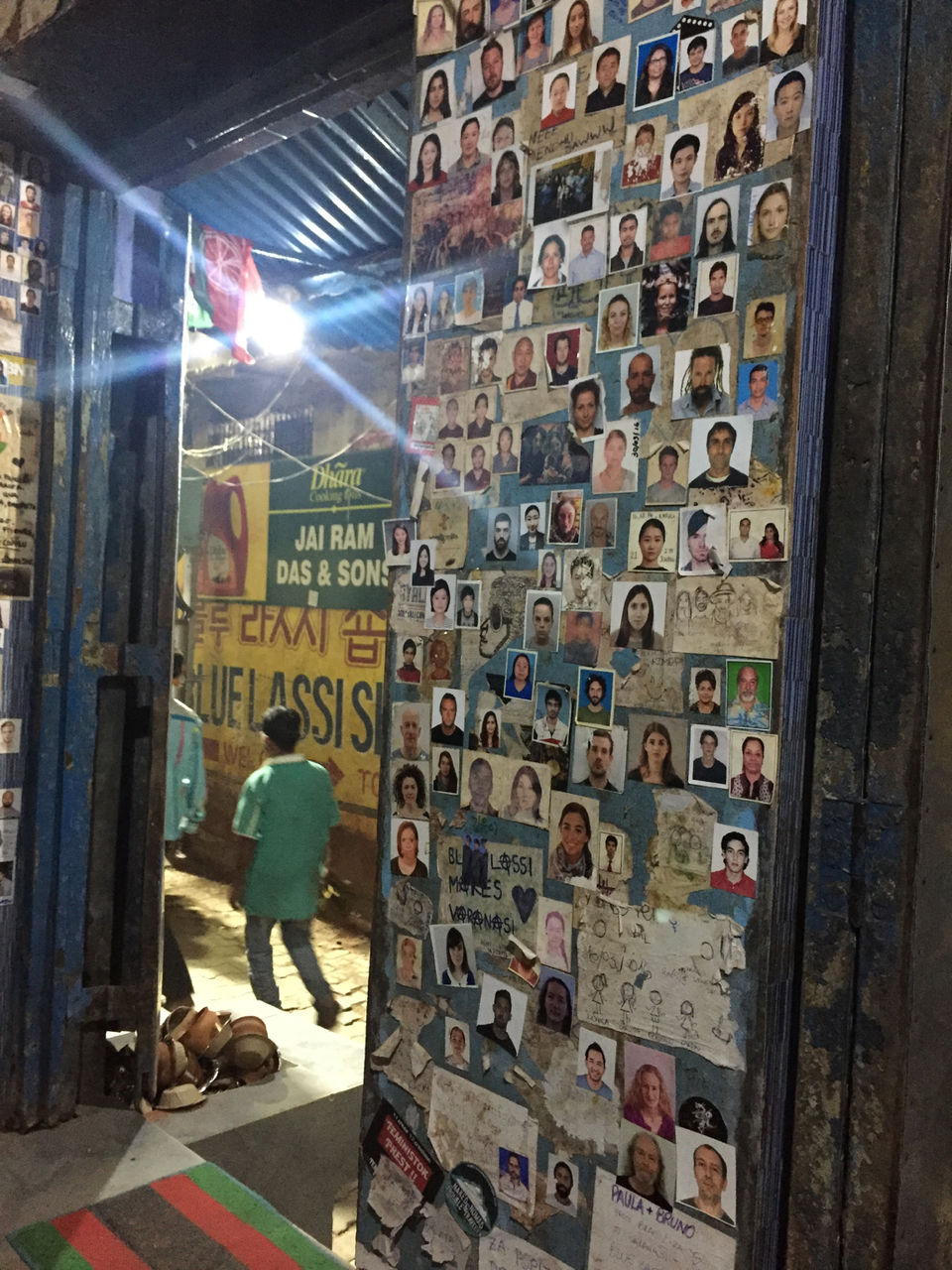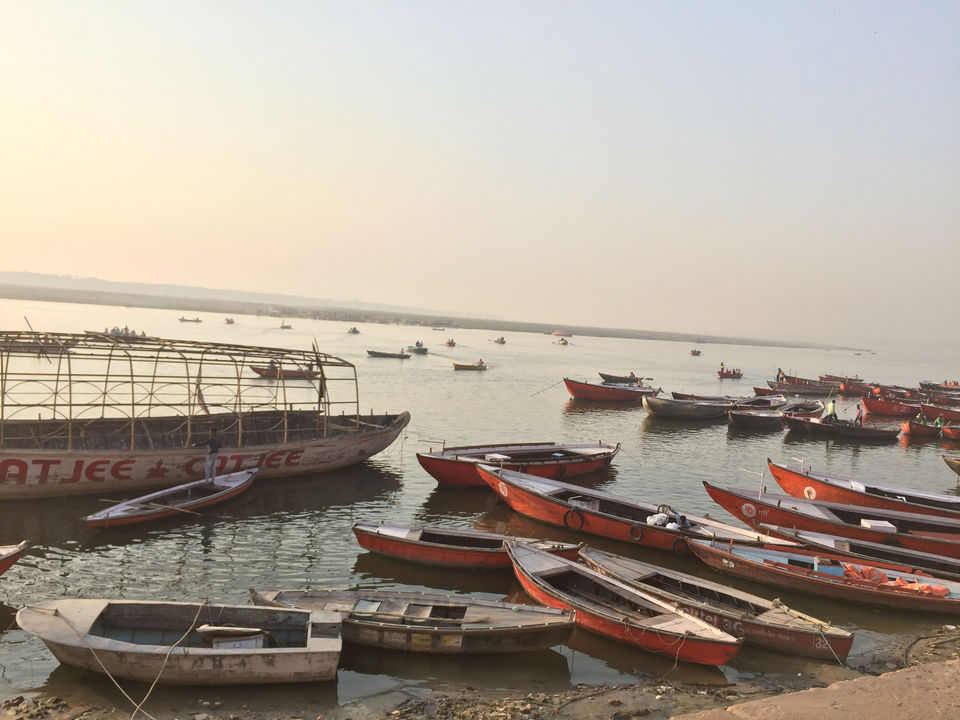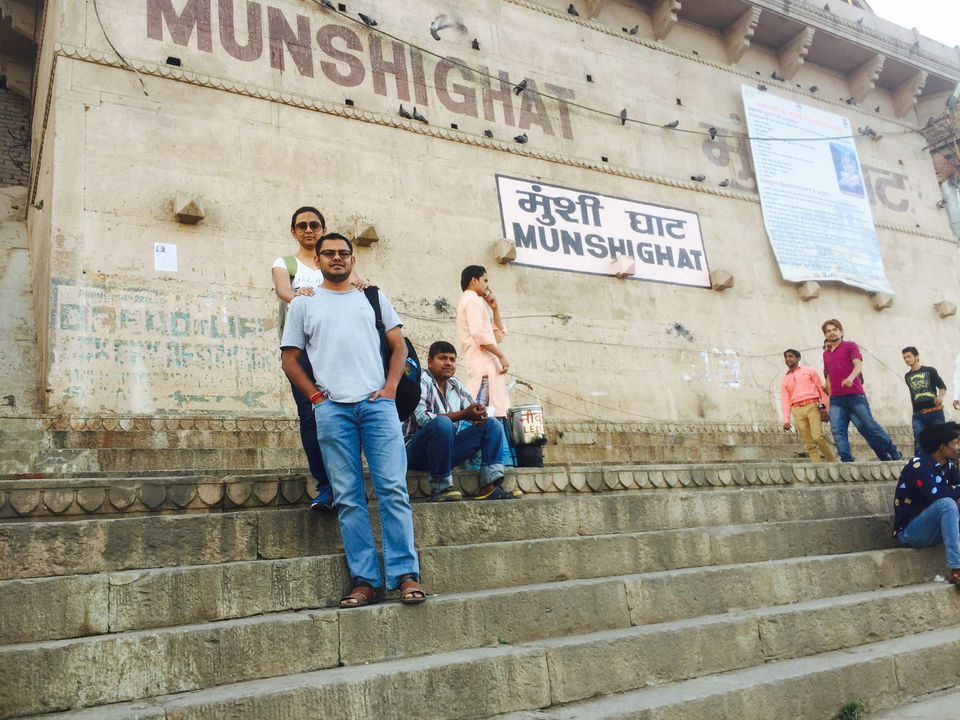 The next day my cousin went to Kashi Vishwanath temple early in the morning while I sat along the shore of the Ganges. Looking at the Ganga, my heart searched for some answers. After some turmoil, it threw the answer at me. It was so simple.
The cool breeze relaxed my mind. Almost 5 months down the line, I can comfortably say that the thoughts once bothered me and made me feel weak are gone!
Two hours had already passed and finally my cousin arrived. We walked along the ghats and located the staircase which Machlibaba from 'Joi Baba Felunath'. Now, we could move on to out next destination. We immediately left for Sarnath in an auto. The auto dropped us back to the station at Varanasi.
I realised, at time we unnecessarily confuse ourselves and stop living our lives. We just need to stay positive. Life is a beautiful journey and every up and down must make us better and stronger person.