If twittering birds call your heart to the great outdoors, plan your next holiday in Gujarat. With more than 600 number of bird species and extraordinary sightings, it's a paradise for birdwatchers and wildlife photographers.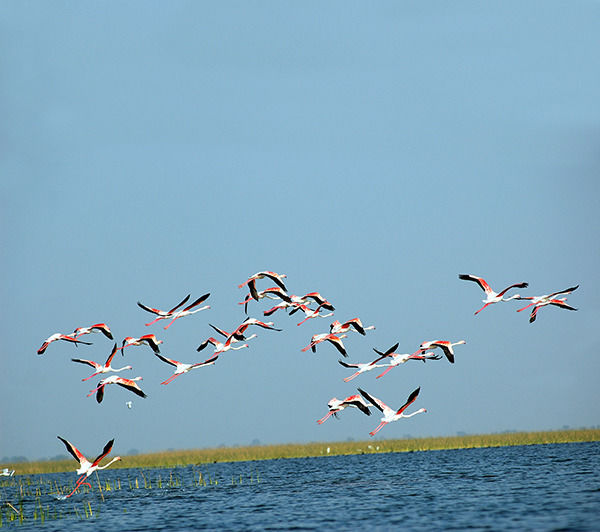 A curtain of birds flies into the horizon, their chatter and songs catch your attention from afar, and you point your binoculars and cameras in the direction of their flight. For hours, you hold back all your thoughts, mesmerised by this play of nature before you.
Gujarat has a special place in the hearts of bird watchers. With bird sanctuaries, lakes, and national parks, it invites bird lovers in big numbers and allows them to enjoy nature without encroaching on it. Whether you're a seasoned bird watcher or merely pursuing a hobby, there are many places in the state—some widely known, some less so—that will help you in your quest.
Kutch Area


The endangered Indian Wild Ass calls this sanctuary its home—the only place on earth it's found. Other than that, the area has blackbucks, hyenas, wolves, insects, frogs, and crocodiles. For bird watchers, it will be a delightful experience since 75,000 birds nest here. From the European Blue-tailed bee-eater to the Egyptian ceraneous vulture, the variety of migratory birds is astounding. Then there are ibis, spoonbills, shanks, shrikes, and bulbuls.
The Details: The nearest airports are Ahmedabad, Rajkot, and Bhuj, while the nearest railway station is Dhrangadhra. You can also drive down from Ahmedabad to Dhrandgadhra (two hours) and stay at wildlife photographer Devjibhai Dhamecha's homestay. Entry fee for Indians on weekdays is Rs 250 and on weekends is Rs 310; additional Rs 100 for camera.
Kutch Bustard Sanctuary
If you're trailing the Great Indian bustard, Lesser florican bustard, and Macqueen's Bustard, you can't miss this sanctuary. The two-square-kilometre area was declared a sanctuary for the Great Indian bustard in 1992 and it is the only place it is found.
The Details: The nearest airport is Bhuj, 110 kilometres away; the railway station is Nalia, 20 kilometres. You can stay at Radisson Hotel Kandla (radisson. com) in Gandhidham. The entry to the sanctuary is free on all days.
Watch out for the Great Indian Bustard at the Kutch Bustard Sanctuary.
Flamingo City
The world's largest flamingo colony, Flamingo City is a lake in the desert where half a million flamingos fly to every year to nest. The best time to visit the area is in the winter months when it becomes the breeding ground for flamingos, pelicans, and avocets.
The Details: You can only visit the area on a camel. The starting point is Khavda, 66 kilometres from Bhuj. You can take a flight from Mumbai to Bhuj or take the Bhuj Express or the Kutch Express from Ahmedabad. You can stay at City The VIllage Resort (citythevillage.com) in Bhuj.


You'll be amazed to know that this seasonal desert wetland attracts nearly 200 species of migratory birds every year in the monsoon and winter seasons, thanks to its shallow waters. Some of the birds you will spot here are flamingos, cranes, storks, and spoonbills.
The Details: Chari Dhand is in Banni Grasslands, located 60 kilometres from Bhuj. Book your stay at Regenta Resort (royalorchidhotels.com) in Bhuj.
Coastal Area


Globally threatened birds such as Black-necked stork, Dalmatian pelican, Asian open bill stork, Darter, Eurasian spoonbill, and Indian skimmer have found a sanctuary at this six-square-kilometre protected area. There are no lodges here, but you can stay in Jamnagar, which is only 12 kilometres away.
The Details: Jamnagar has an airport, and you can hire a car from the city to come to this bird sanctuary. The city has an array of hotels such as Hotel President (hotelpresident.in) and Hotel Vishal International (hotelvishal.com). The entry fee per car is Rs 500; additional Rs 200 for camera.
Central Gujarat


A reservoir and wetland that provides water to 25 villages, this eco campsite is a popular site with tern, ibis, stork, and spoonbill fluttering around.
The Details: Vadodra is connected through air and rail to major hubs in the country. Cottage and tented accommodations are available .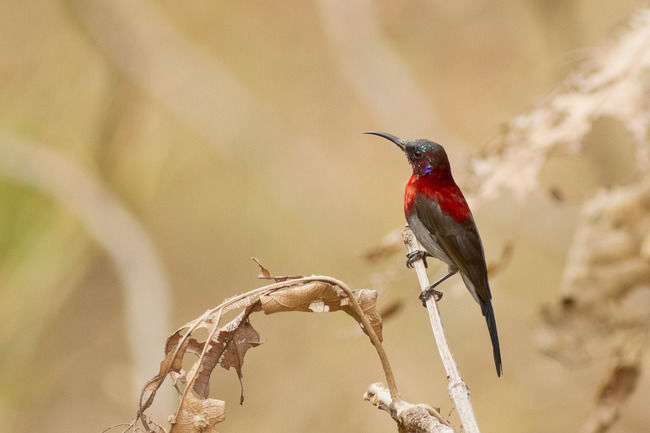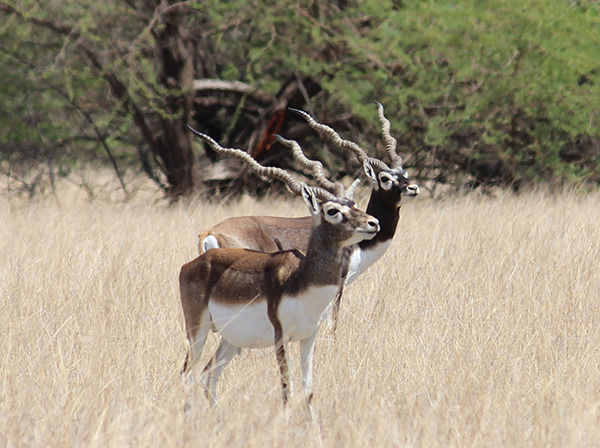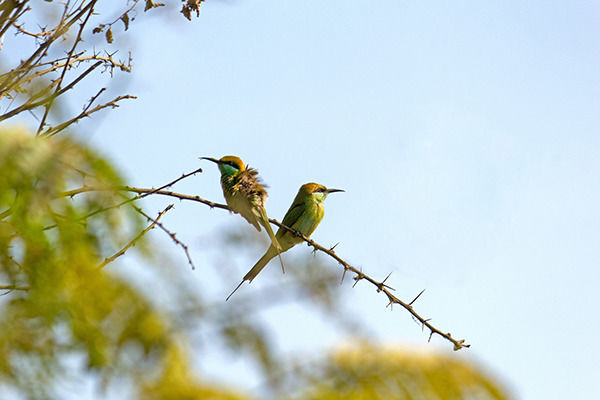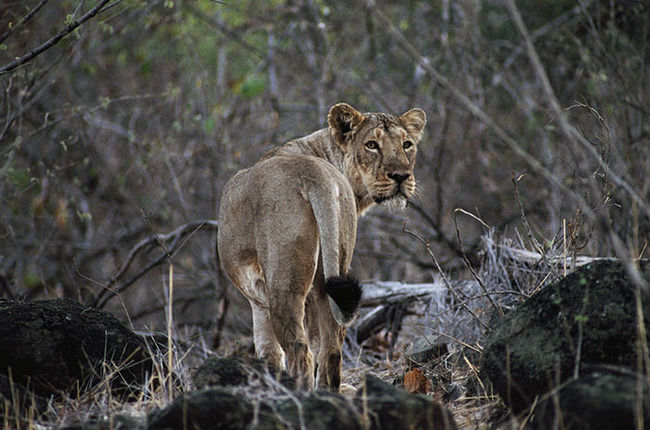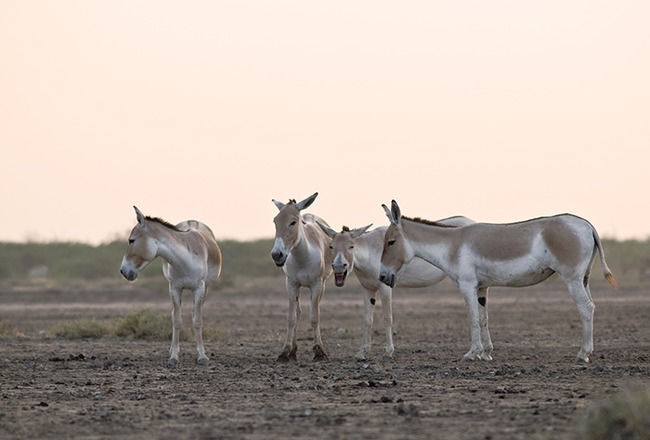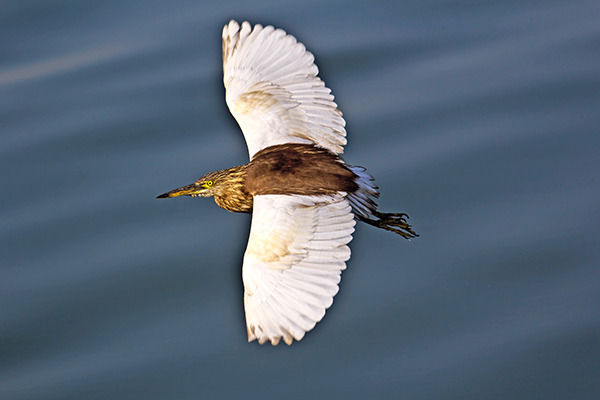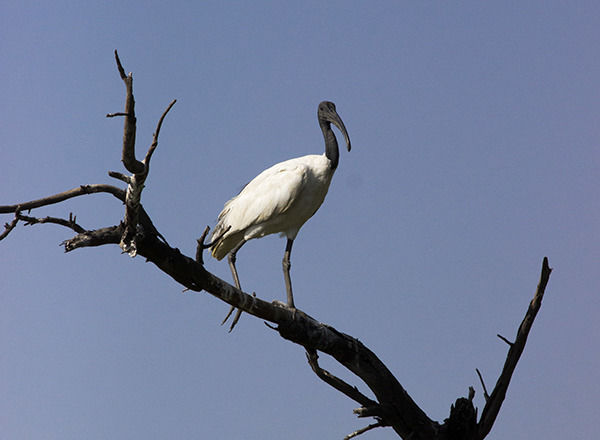 Established in 1990, this sanctuary covers an area of 130 square kilometres. Here, you will find migratory birds such as pintails, teals, ducks. Apart from that, four-horned antelope, blue bills, hyenas, jackals, and sloth bears, as well as a variety of snakes also call it home.
The Details: Drive from Vadodra to Champaner, a UNESCO World Heritage Site, and then proceed to the sanctuary, which is just 20 minutes away. You can camp in the area or stay at Vananchal Jungle Resort (vananchal. com) in Jambughoda. The entry fee of the park is Rs 50 per person.
MUST HAVES : You need a good pair of binoculars, a camera, and a knowledgeable guide, and you're ready for your birdwatching adventure.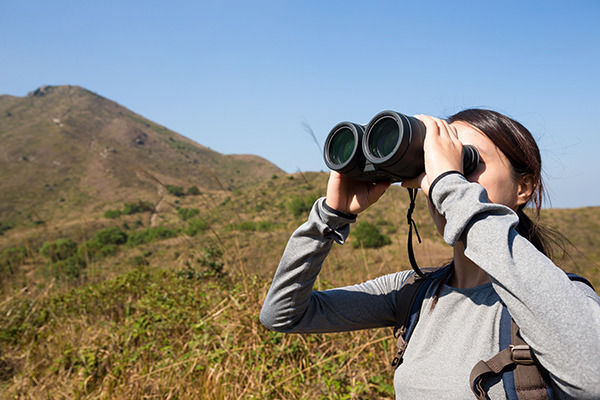 Nalsarovar is on every bird watcher's list. Declared a bird sanctuary in 1969, Lake Nalsarovar and its surrounding wetlands become home for over 200 species of birds in winter months. Some migratory birds found here travel thousands of kilometres for food and warmth. Covering an area of 120 square kilometres, this sanctuary is a safe haven not just for birds, but also for aquatic plants and animals. Stay in a luxury tent offered by Gujarat Tourism and watch pelicans, waterfowls, waders, cranes, flamingos, stints, and godwits from a boat.
The Details: Drive from Ahmedabad to the bird sanctuary is 64 kilometres. The visiting hours are from 6 am to 6 pm; no entry fee. Book your stay at Aloft Hotel (starwoodhotels.com) in Ahmedabad.
DID YOU KNOW? Birdwatching is different than birding. A bird watcher spots birds for pleasure while a birder is quite serious about the activity and trails birds instead of waiting for them.


A freshwater lake surrounded by marshes and cropland, the seven-square-kilometre Thol Bird Sanctuary is inundated with migratory and native birds. A man-made reservoir, the lake was given the title of a sanctuary in 1988, and it's a sight to behold after monsoons when over 100 species linger over the lake. If you're lucky, you will see cranes, geese, herons, whistling teals, and ducks.
The Details: It's only 20 kilometres from Ahmedabad. Make a day trip from Ambassador Hotel (ambassadorahmedabad.com). There is no entry fee.


In Shoolpaneshwar, moist deciduous forests and Rajpipla hills dominate the landscape. The most sighted birds here are grey hornbill, fowls, and Alexandrine parakeet. Also fascinating here are 575 species of flowering plants.
The Details: The nearest airport is Vadodra. You can also take the train to Bharuch, where you will find many guesthouses, and drive to the sanctuary. Alternatively, you can stay at Hotel Presidency Forest County (presidencyhotels.com), which is close to the sanctuary. No entry fee or camera charges.
South Gujarat


Towering trees reach up to 120 feet in the forests of Vansda and 450 species of plants keep nature enthusiasts enthralled. If you're looking for birds, you won't be disappointed since there are 115 species including those that are found only in the Western Ghats. Look out for great black woodpecker, grey hornbill, paradise flycatcher, leaf birds, sunbirds, and racket-tailed drongo here.
The Details: The nearest airport is Surat and the nearest railway station is Waghai. You will need to pay Rs 20 per person as entry fee to visit the park. The best stay option is Kilad Eco Campsite, which features four cottages, three huts, and 10 tented accommodations
TIP: When you're watching birds, don't be intrusive. Try not to scare birds with sudden movements or loud noises. Be respectful of nature and enjoy its gift.


The 160-square-kilometre sanctuary is the second protected area in South Gujarat. As many as 700 species of plants are dominant here; while 139 bird species can also be found here. Hornbills, grey jungle fowls, woodpeckers, flycatchers, and raptors are some of the birds that bring birdwatchers to the sanctuary.
The Details: The nearest airport is Surat (120 kilometres), which is connected to major cities in the country. You can also take a train to Vyara, which is 20 kilometres away. You can stay at Mahal Campsite in Purna village, or book a hotel in Surat. The entry fee is Rs 20 per head; Rs 50 for camera.
Saurashtra


This is the smallest bird sanctuary in Gujarat, covering an area of only a square kilometre. Here, you will catch colourful birds painting the sky and water birds making a dash into the freshwater lake to catch their prey. Flamingos, ducks, herons, egrets, ibis, spoonbill, whistling teals, and red shanks are some of the birds you can spot.
The Details: Porbandar railway station connects it to Rajkot, Ahmedabad, and Mumbai. Hotel Azura (hotelazura.in) can be your host for this trip. The sanctuary doesn't charge anything for entry.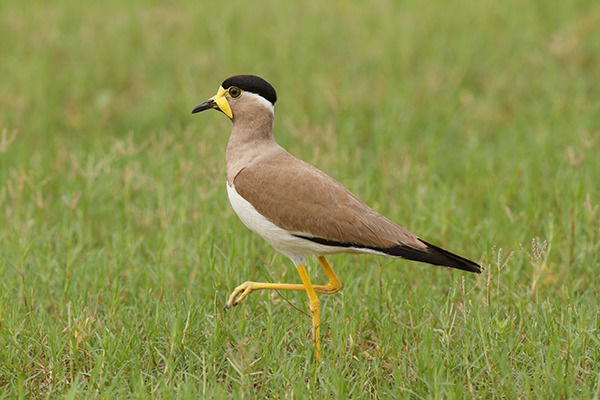 One of the oldest wildlife parks in India, Gir is home to the Asiatic Lion. Wildlife enthusiasts also visit the park to sight leopards and jungle cats as well as other animals and reptiles. For those who are fascinated with birds, you will find Malabar whistling thrush, Paradise flycatcher, crested serpent eagle, and painted storks nesting here. Book your stay at the Gir Birding Lodge for a weekend and spot as many of the 300 species as you can.
Getting There: There are direct flights from Mumbai to Diu, 110 kilometres from the park. From Delhi, fly to Rajkot and drive to the park (four hours). To make the most of your experience, stay in a Jungle Lodge at the park. You can book your tour online at girlion.in.
Once the hunting playground of the Maharaja of Bhavnagar, the 34-square-kilometre park was created in 1976 to preserve this habitat of flora and fauna. The park has the largest population of the endangered blackbuck in India, and is also home to Lesser florican, one of the 50 rare birds in the world. Other birds that are speciality here are saras crane and Stolikza's bushchat. You will also find quails, harriers, falcons, wheatears, and eagles.
The Details: The nearest airport is Bhavnagar, located an hour from Velavadar. Ahmedabad airport is another option since it is only a two-and- a-half-hour drive. Book your stay at the Blackbuck Lodge (theblackbucklodge.com), which has 14 cottages, a restaurant, and a library. The entry fee is Rs 400 per car; additional Rs 100 for camera.