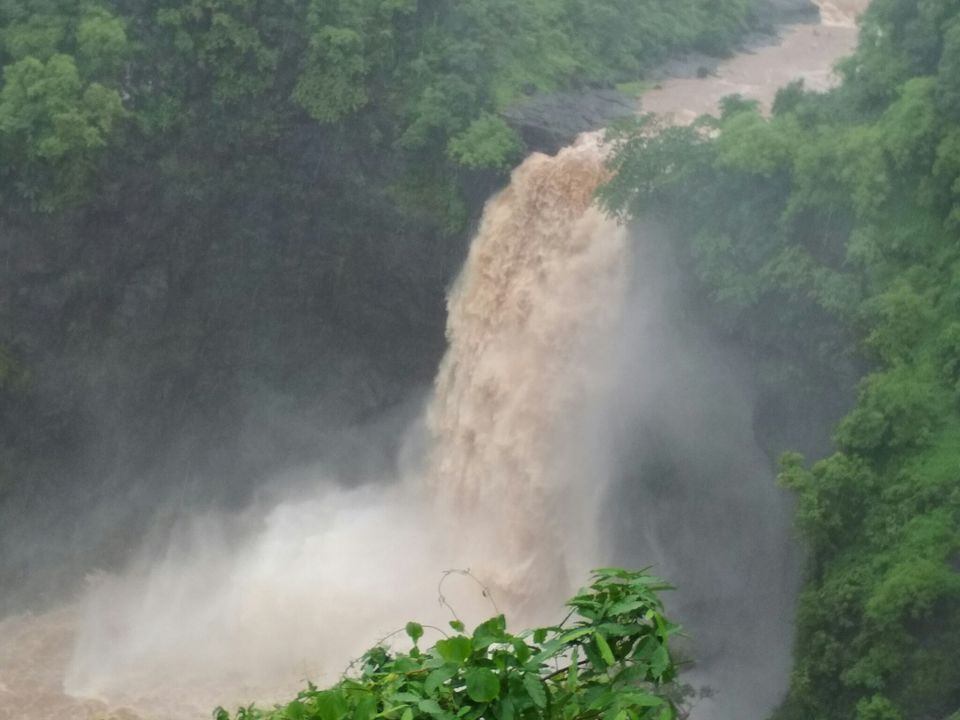 This place was in our very much awaited bucket list. So here comes the monsoon sunday and we were off to tick mark this amazing waterfall just 70kms from our home.
It was nice rainy day drizzling all the way and google maps showed us a slightly different route via NH8....
VAPI-NH 8 UP TO TALASHRI-KHANVEL-DABHOSA.
It's on the Khanvel - Jwahar - nashik road
Roads were in good condition till you enter maharashtra territory and the view was splendid. One can see paddy fields, locals working in their farms, small waterfalls and cattle grazing. On the way one can see many overflowing small check dams and local kids enjoying at their best in those god given infinity pools.
We reached Dabhosa after 2hrs drive. The view and sound of the waterfall makes your heart to miss a beat. Since it had rained heavily the whole week the water level was at its peak. They have made a platform from where one can have a sight of waterfall from distance. And to reach to the bottom there are stone stairs but few patches were washed away badly probably just few days before our visit so it was a bit risky to go to the base. We were with our 3 yrs old kid so only few of us went to the base. From base the view was mesmerizing. The force and the speed at which water falls was good enough to wet you with its splashes in just few seconds. Waterfall is active till the month of may as water comes from dam so one can visit it through out the year but obviously best time to visit is mosnsoon.
There is one resort nearby, The nature trail resort where one can take a stay which is just opposite to waterfall. They offers activities like rappelling , kayaking, zipline and all.
TIPS:
* Take some food along with you.
* Carry a raincoat and one extra pair of cloth.
* wear good trekking shoes.