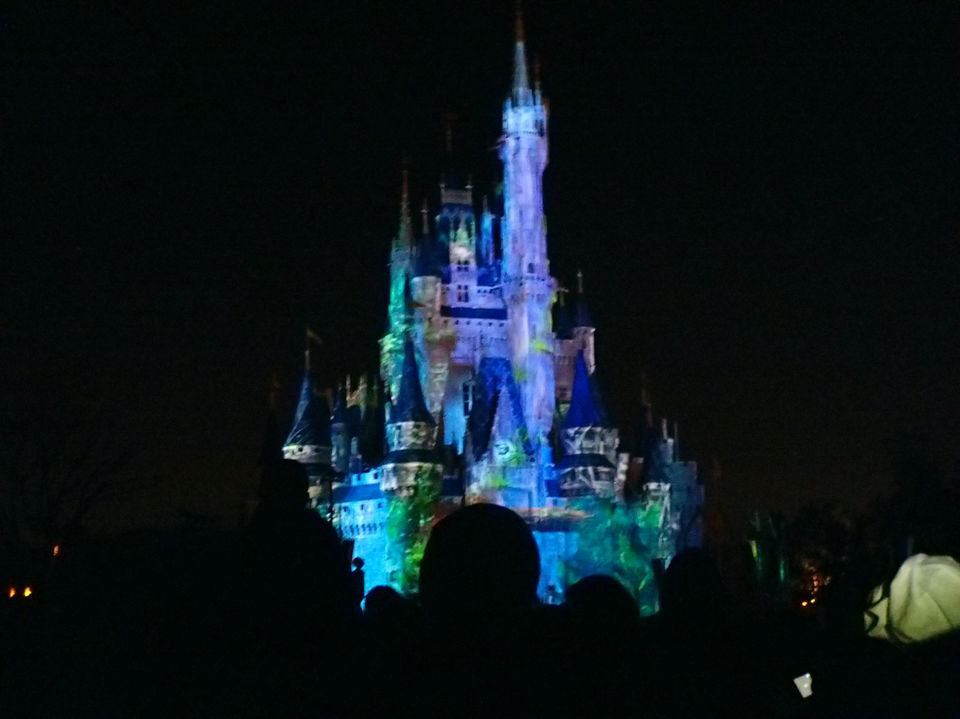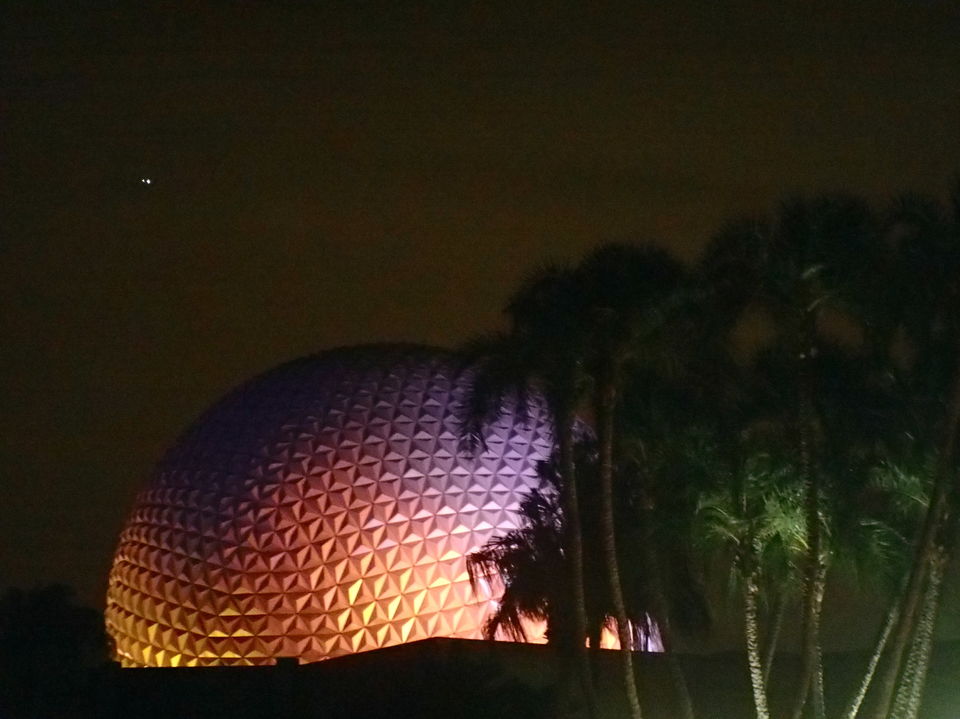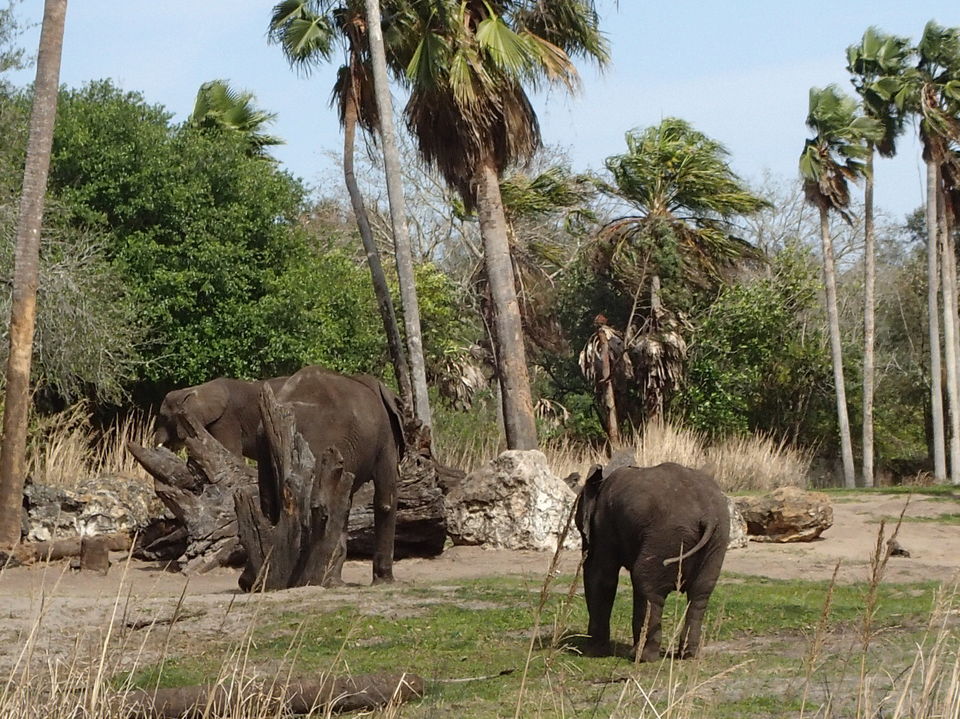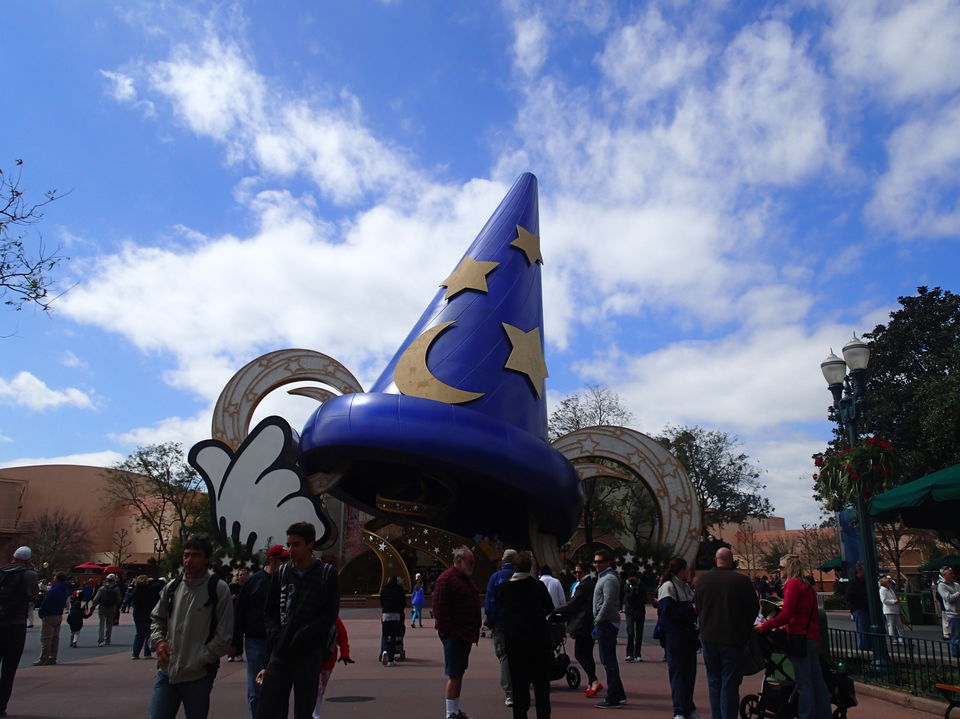 When most people think Disneyworld (or any Disney theme park for that matter), they think hundreds of kids running around, toddlers in princess dresses, and little boys lined up to get their favourite characters autograph. It is every kids' dream come true and parents are merely along for the ride. This, however, is not the case. Disneyworld is very definitely a dream come true for adults as well.
My husband and I have visited Disneyworld twice and Disneyland twice as adults. My first trip to a Disney park was to Disneyland when I was 16 years old, a family tradition on my mom's side. I absolutely loved it! I was tall enough to go on all the rides, old enough to see all the shows without getting scared, and also old enough to easily stay up past midnight watching the parade and fireworks. I have to say, although the little kids running around are simply adorable, there is a distinct advantage to visiting Disney as an adult or as a family with older children.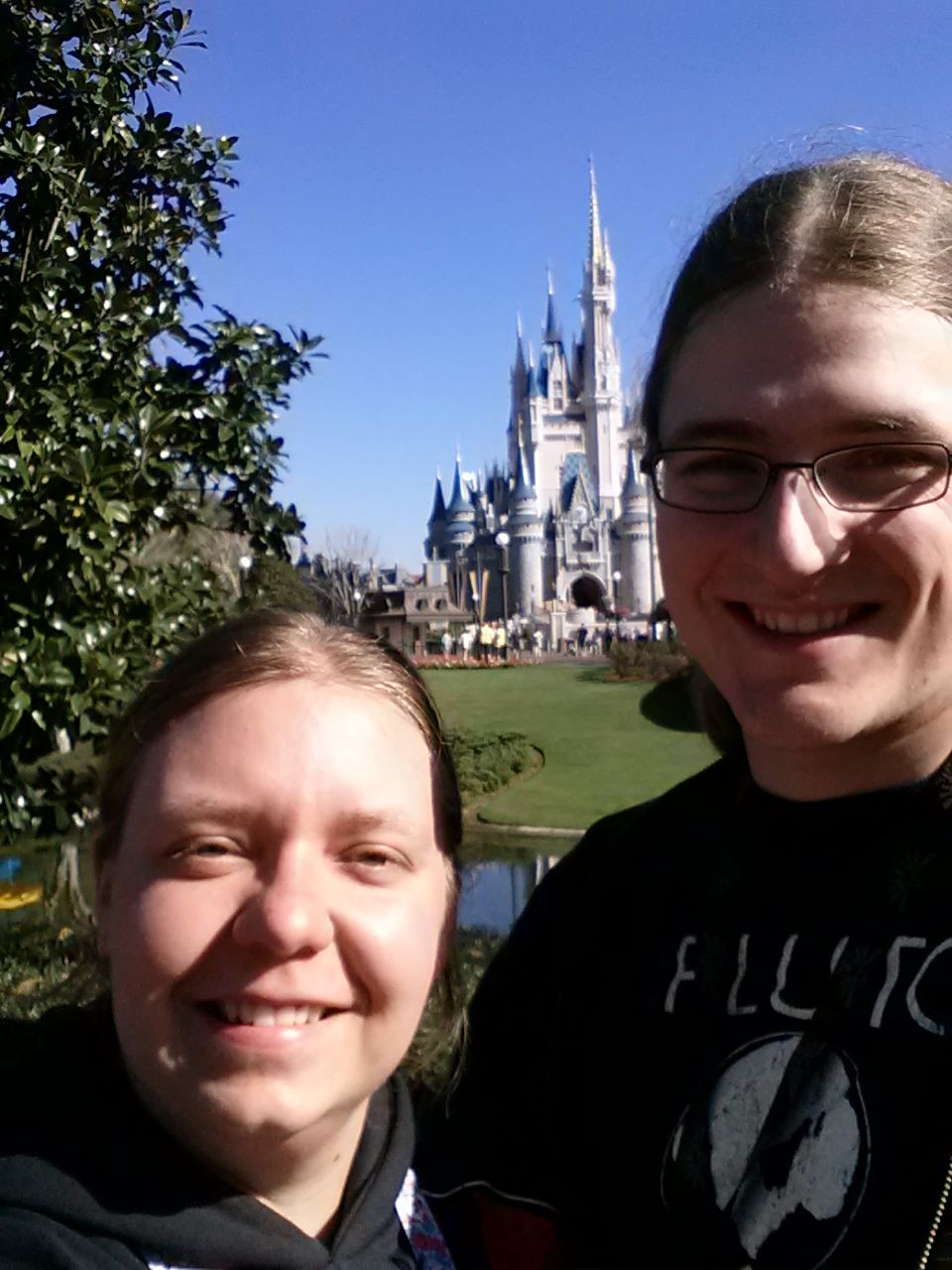 My husband and I first visited Disneyworld for our honeymoon. We stayed at the All-Star Sports resort since we had just graduated from university and it was the cheapest resort. It was definitely inexpensive, with smaller rooms, hard mattresses, and thin pillows, but after a full day walking around the parks, we were just grateful to have somewhere to fall asleep! Our second visit was with my parents a year later and we stayed at the Port Orlean's Riverside resort, which is not much more expensive and is significantly nicer. I really enjoyed the Riverside resort and it was so convenient (not to mention romantic) to be able to simply hop on the boat to Downtown Disney. There are 4 budget resorts on the Disney properties: the 3 All-Star resorts that each have a different theme and the newly built Art of Animation Resort. Disneyworld is a large enough property that it is highly recommendable to stay at one of their on-site properties. There are 4 theme parks, dozens of restaurants, Downtown Disney shopping and entertainment district, and at least a dozen different accommodation options. Their on-site accommodations also include shuttle transfers between each of the Disney properties, which makes getting around a lot easier.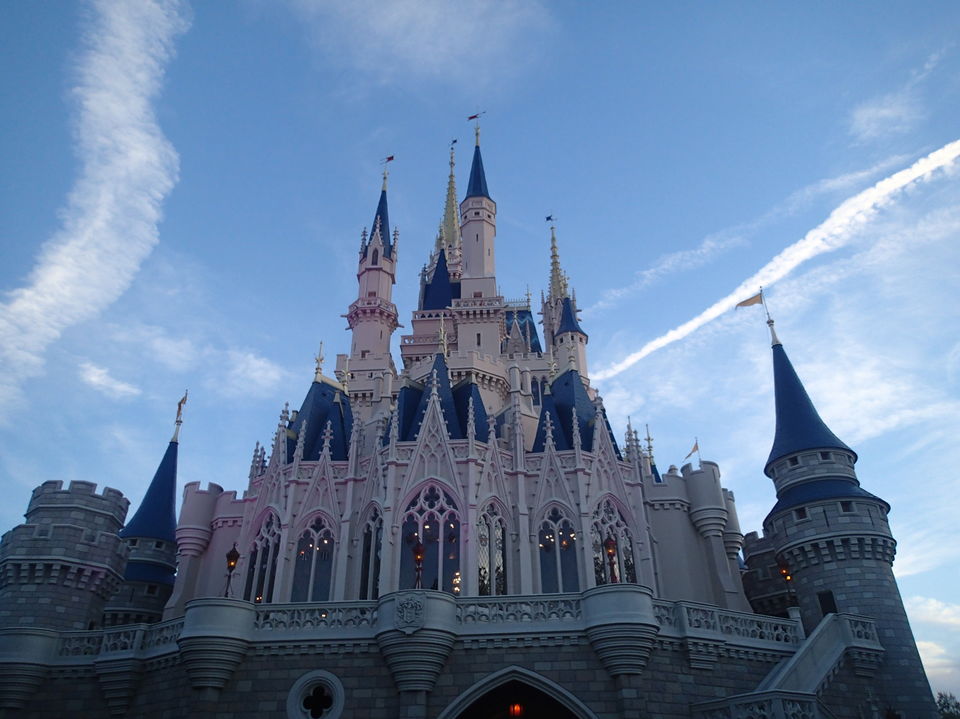 We also opted for the Disney Dining plan, which made meals much easier, as well as cheaper in the long run. There are 3 levels of the dining plan; we opted for the middle level, which gave us 1 snack, 1 quick service meal, and one sit-down meal per day. It is possible to trade 2 sit-down meals for a Disney Character meal, which is something that we also took advantage of. Disney is also great at handling food allergies. I have a gluten intolerance and it was never difficult to find good food to eat regardless of where I was in the park. The quick service meal option with the dining plan comes with a drink, meal, and dessert; there was always a choice of gluten free dessert no matter where we went. Our favourite place to eat was at Epcot...so many international food options! The Japanese full-service restaurant had incredible sushi. We also found that if we wanted to see all of the Disney characters without fighting with kids or standing in line that the character breakfasts worked great. All the characters including Mickey Mouse, Winnie the Pooh, and our other favourites came to our table while we were eating so we could get autographs and pictures. It was so much easier and allowed us to just relax!
Now, for the parks! Disneyworld has 4 main theme parks: the Magic Kingdom, Epcot, Hollywood Studios, and the Animal Kingdom. Each park has a very different feel to it and each park has some great rides and shows. I'm very much a ride person, but even for those who aren't, some of the rides are so gentle and immerse people in the story enough that it's almost possible to forget that you are on a ride.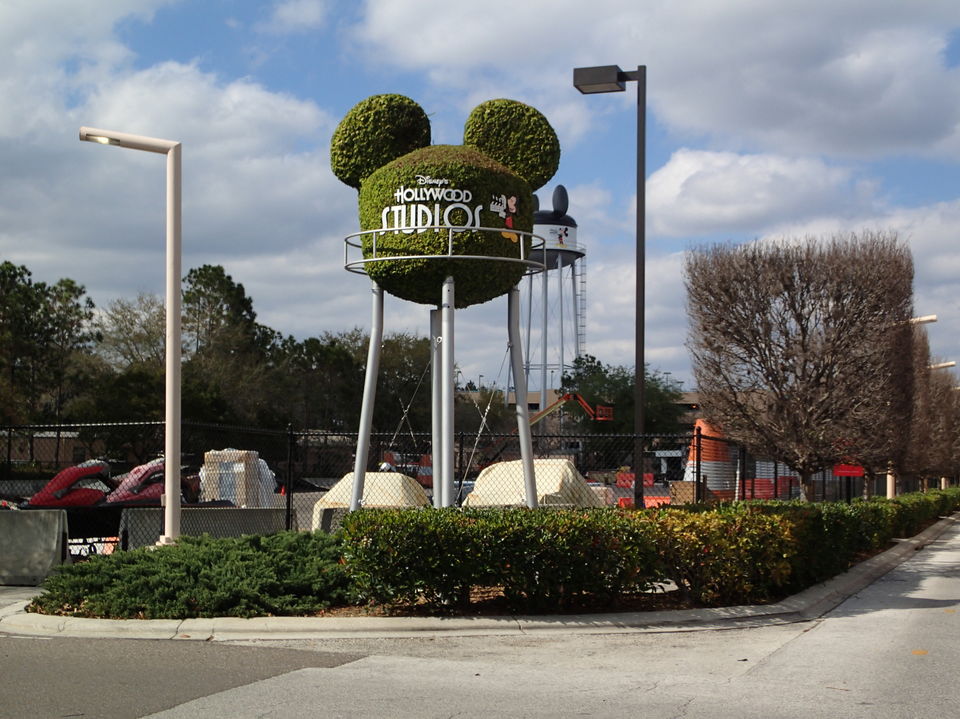 For the traditional 'DISNEY' experience, start with the Magic Kingdom park. This is where the iconic Disney castle is, Main street, and some of the older and more traditional rides are. The kids, of course, all head to the fairy tale land. These rides are fun and worth going on, even for adults. To avoid the line ups and having to dodge as many strollers, I found it best to visit this area either during a parade, late at night, or during the morning 'magic hours' before the park officially opens to the public. Winnie the Pooh is my favourite Disney character, so of course we had to go on the ride! It was fun and quite well done; my favourite part was the Heffalumps and Woozles dream sequence. I also quite enjoyed Alice in Wonderland, Peter Pan, and Small World. The fireworks spectacular and the electric parade are well worth taking the time to see, but the crowd starts to gather 60-45 minutes prior to these events, so it is advisable to grab a good spot early. My absolute favourite parade (which I dragged my husband to see 3 times while we were there) is the electric parade. The lights are so pretty and there is just something truly magical about watching the floats all sparkling and beautiful glide past the castle.
Epcot is perhaps the most grown-up park with only a few iconic rides and not as much to entertain small children. Disney has been working on drawing more kids to the park and making it more kid-friendly, but it is excellent for the adult crowd. Epcot is structured in a circle around a large lagoon, where guests pass through a series of different countries including Norway, China, Japan, Morocco, and Canada as they walk around the park. Each country has its own distinct shop, restaurant, and entertainment. Norway, for example, will soon house the Frozen ride. I quite enjoyed doing a wine-tasting tour 'around the world' by walking from land to land in Epcot. My husband was quite interested in doing the same kind of thing, but with beer. Needless to say we were also grateful for the free buses back to the resort! Epcot also has two amazing rides: Soarin' and Mission Space. I think these are two of my favourite rides in all the Disney parks and they are certainly not to be missed. The fireworks here are quite fun to see as well, with great viewing basically anywhere around the water's edge.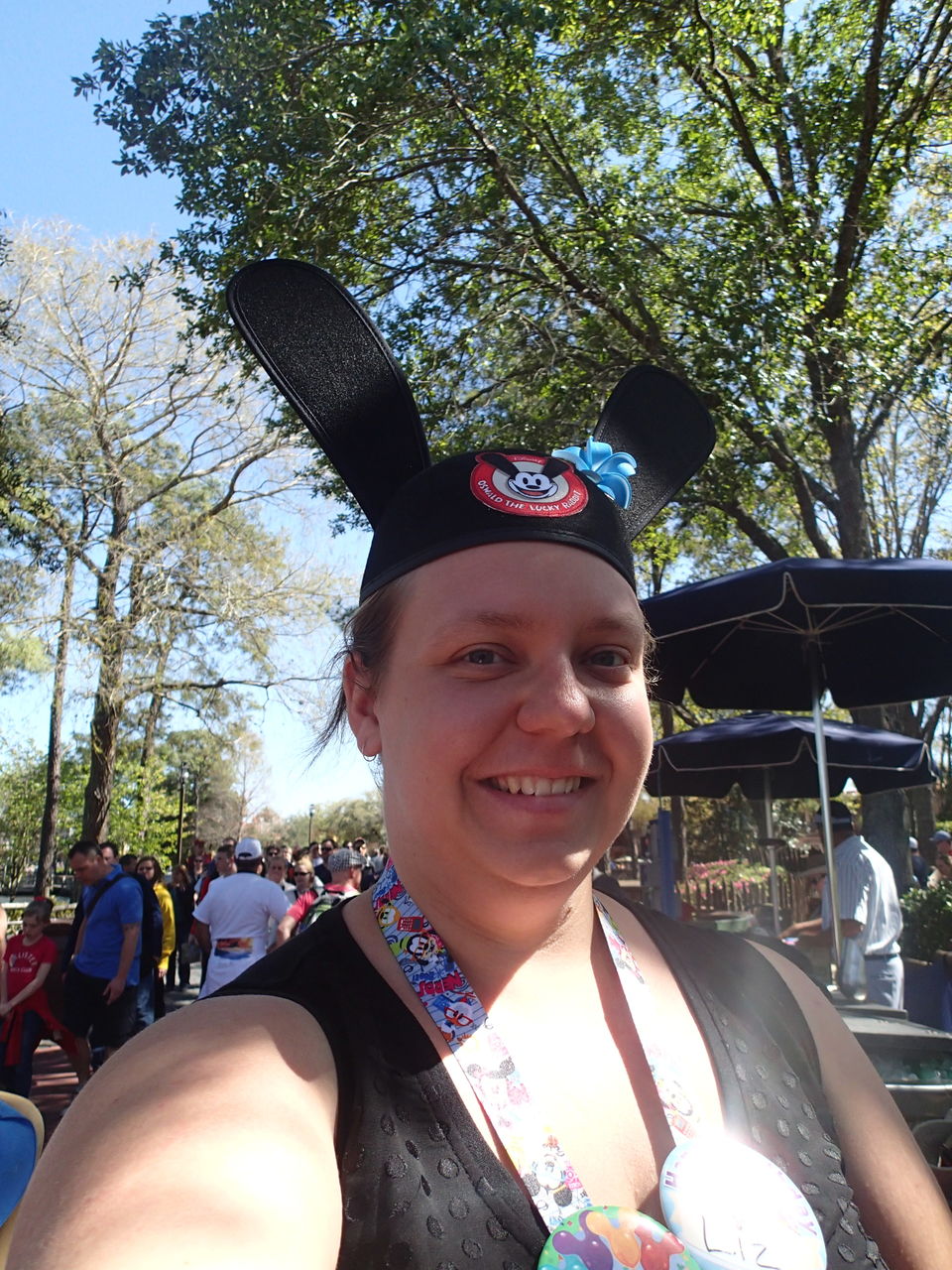 The Animal Kingdom is part zoo, part wildlife reserve, part amusement park. Some great highlights are the safari, which is partially a ride experience and partially a chance to view African animals who are allowed to roam in a mostly free environment. It is a photographers dream, offering a chance to get great pictures of lions, giraffes, and ostrich, among other animals. Everest is also in the Animal Kingdom Park, along with a very wet water ride that is quite fun. The rest of the park is a giant zoo, where guests can wander freely around the iconic 'Tree of Life'.
Hollywood Studios is also a very fun park, but one that is slated for a huge upgrade in the coming years. When I was there last, there was a very entertaining Indiana Jones stunt spectacular performance, Star Wars land with the newly redone Star Tours (a must for any Star Wars fan), and the Hollywood Tower of Terror (which is great fun, as long as you haven't just eaten). There is also a rollercoaster here, which is odd for a Disney park. It is a fair bit of fun though. I also quite enjoyed seeing the 'Lights! Camera! Action!' car stunt performance, where they showed how a lot of vehicle stunts are done in the movies.
At the end of the day, I quite enjoyed either heading over to Downtown Disney for some performances and great food, or simply heading back to the hotel for a long soak in the hot tub. After walking the parks all day, the feet certainly like the hot tub! Downtown Disney has some not-to-be missed venues though. The Rainforest Cafe can be quite crowded and reservations for dinner are usually recommended, but it is also a very neat experience with a fun ambience. If you haven't gotten enough shopping in with every ride at Disney exiting through the gift shop, there is an absolutely massive Disney store. Of course, there is also the Lego store, which is worth checking out simply for the incredible Lego constructs. There is also Cirque Du Soleil's La Nouba, which is an absolutely amazing circus/acrobatics/musical performance. Most of the local restaurants in Downtown Disney also have live performances on different nights, so it is worth looking around and seeing what is going on when you are there.
Disneyworld is a great experience even for adults and even for those who aren't thrilled with amusement parks and rides. My husband and I fully intend to return in a couple of years to see what's new since they are always working on upgrading the parks. The staff is always incredibly friendly and helpful as well. If you are there celebrating a special occasion (i.e. birthday, anniversary, honeymoon, etc.) then just let them know and they will go the extra mile to make sure that your trip is one you will never forget.