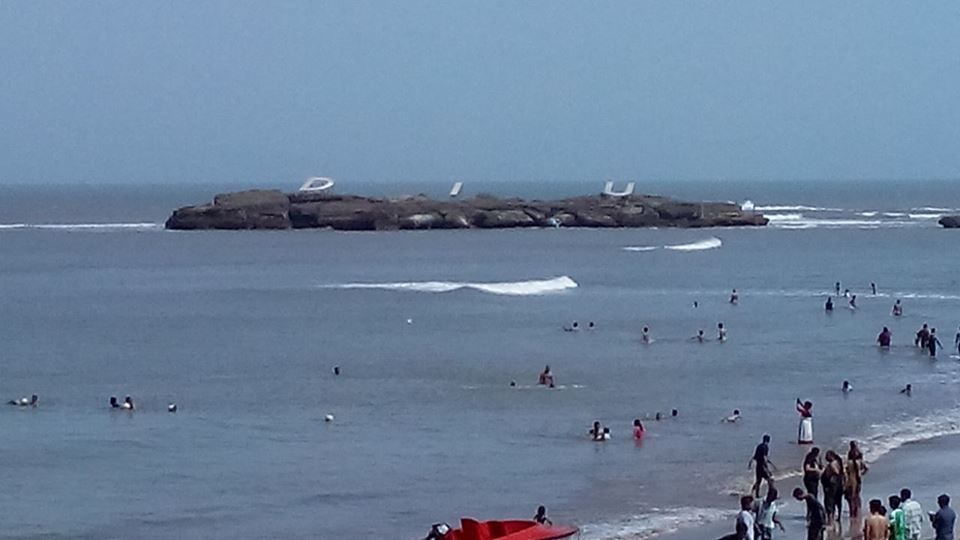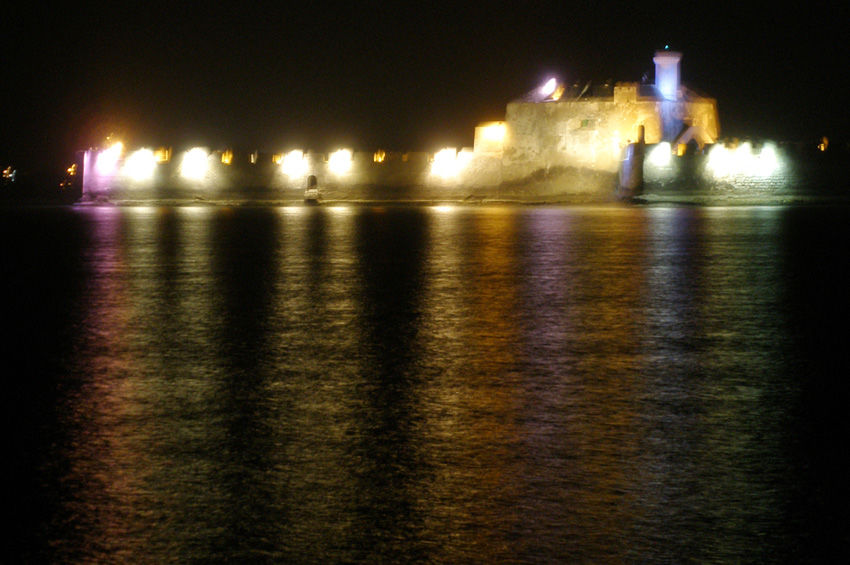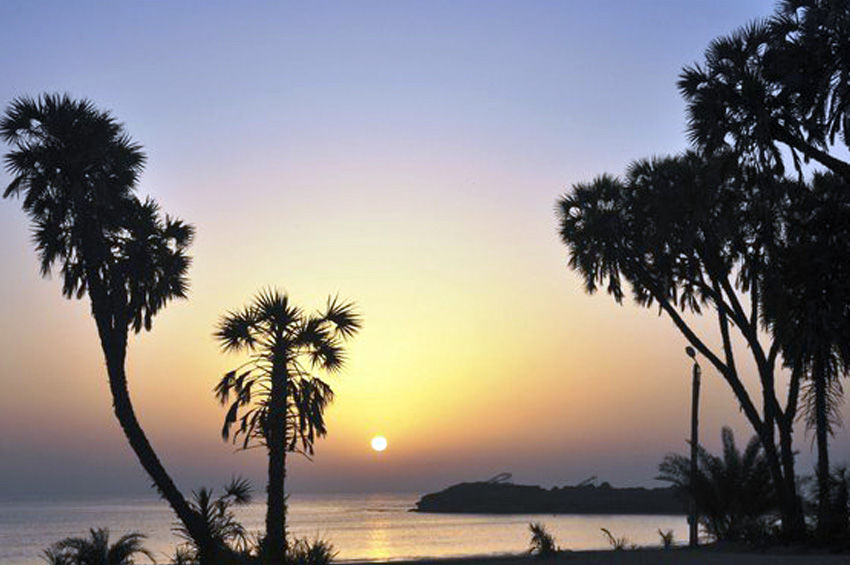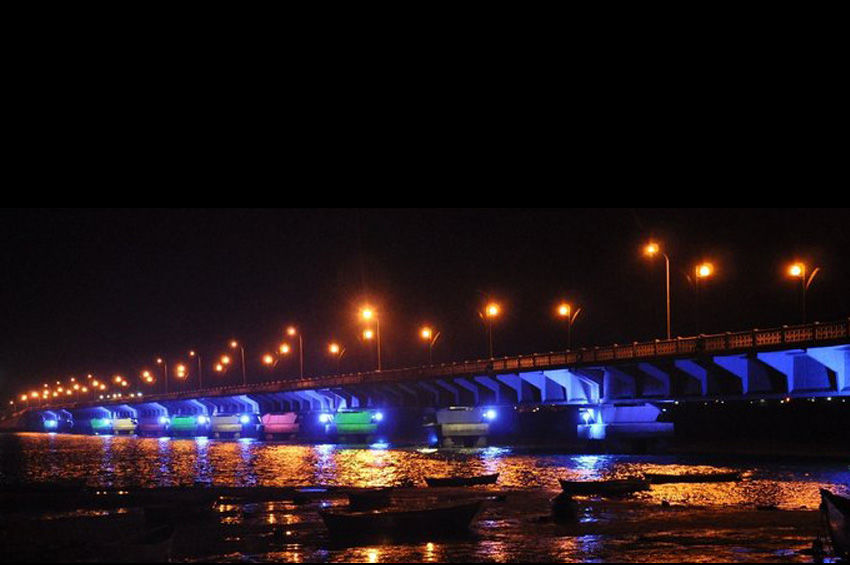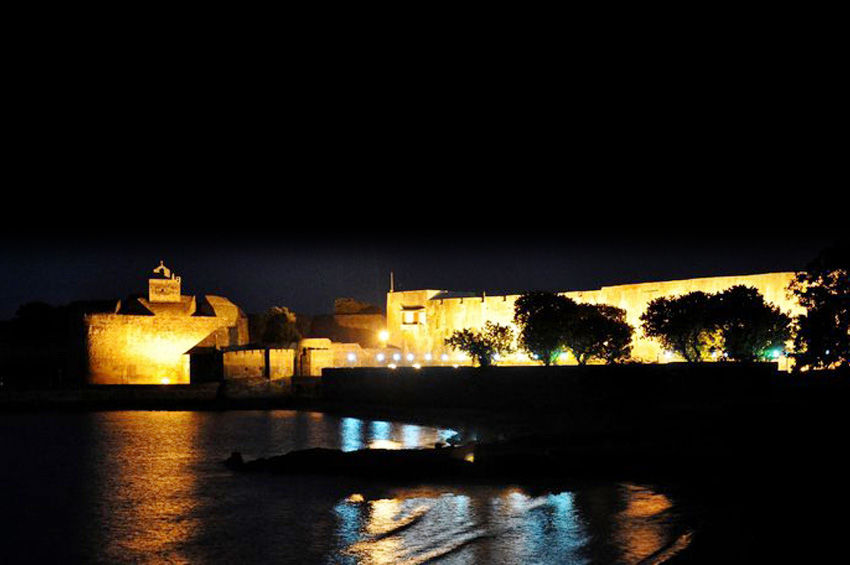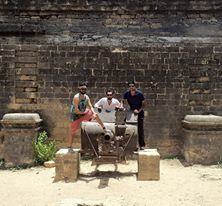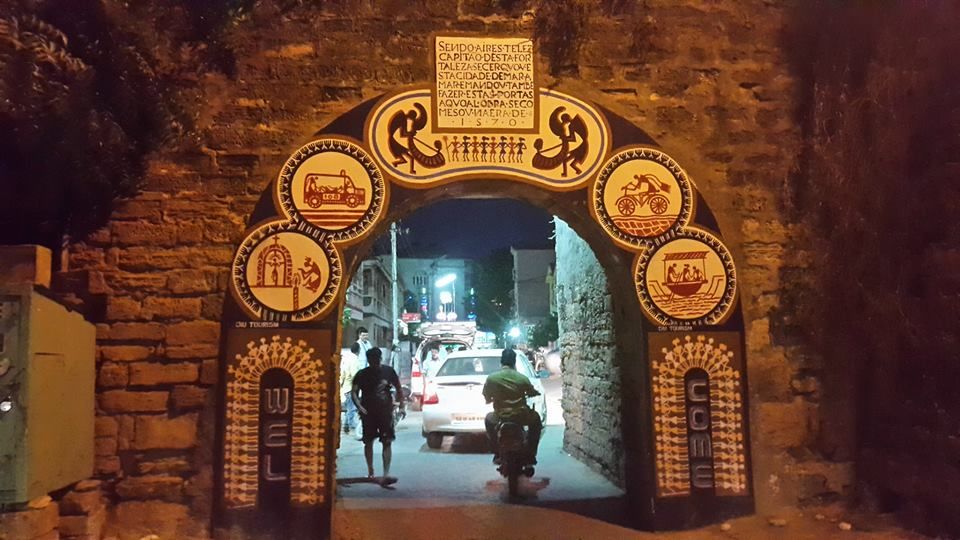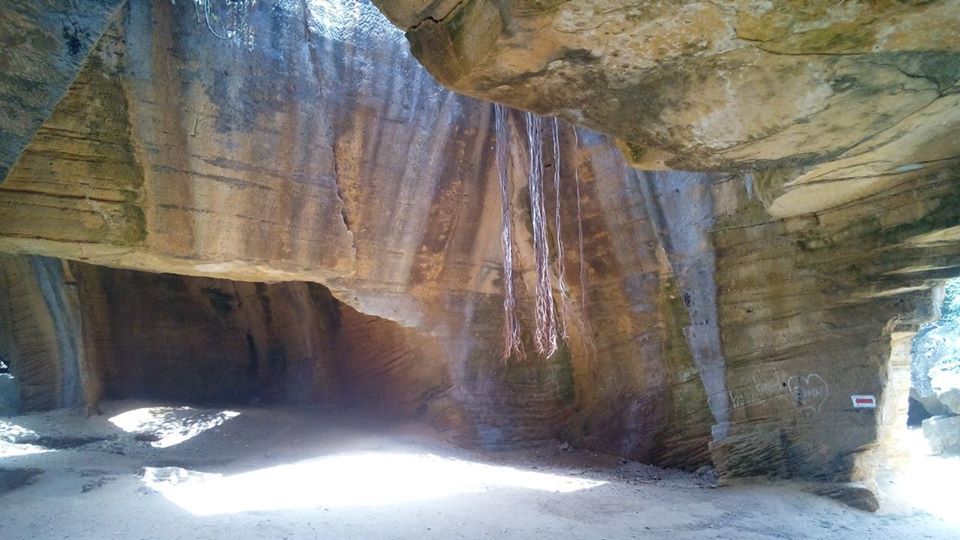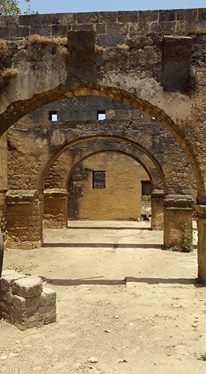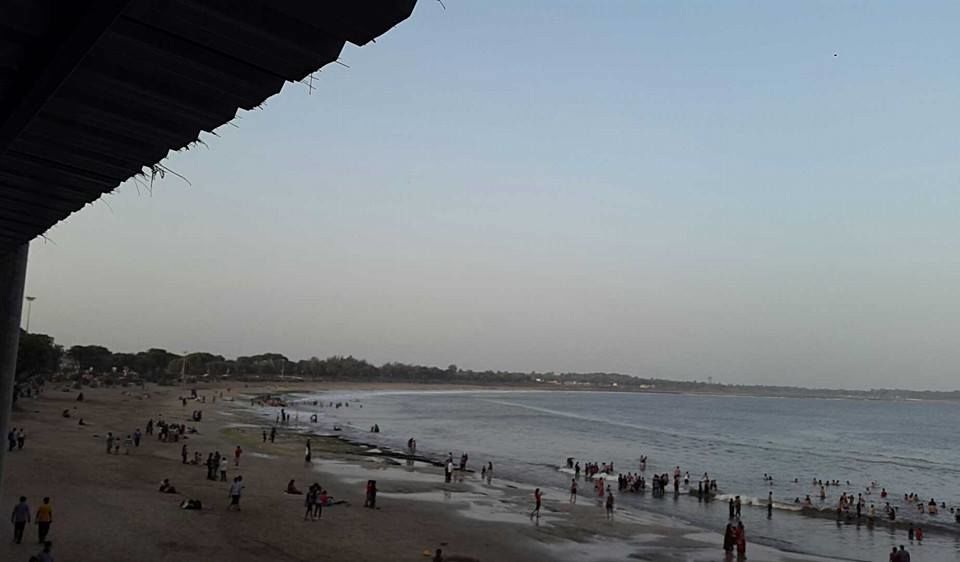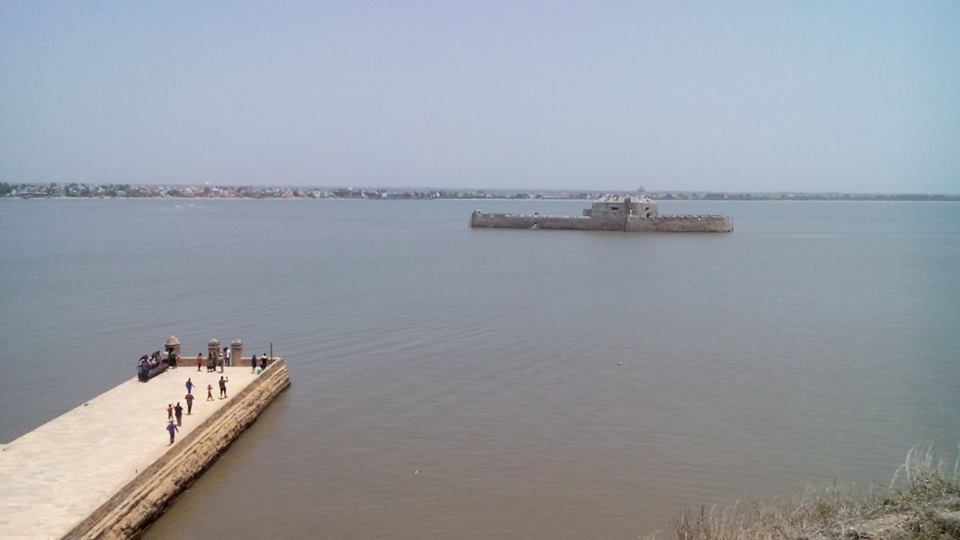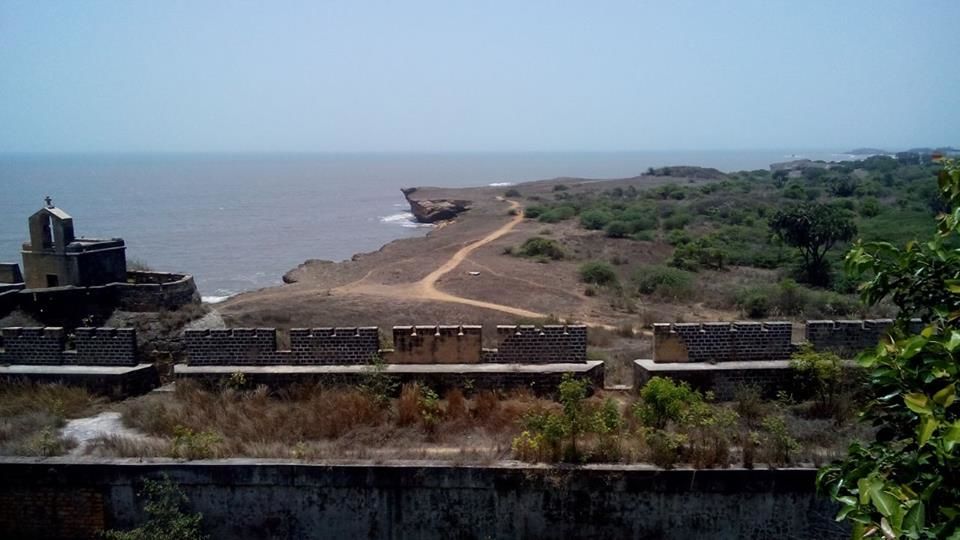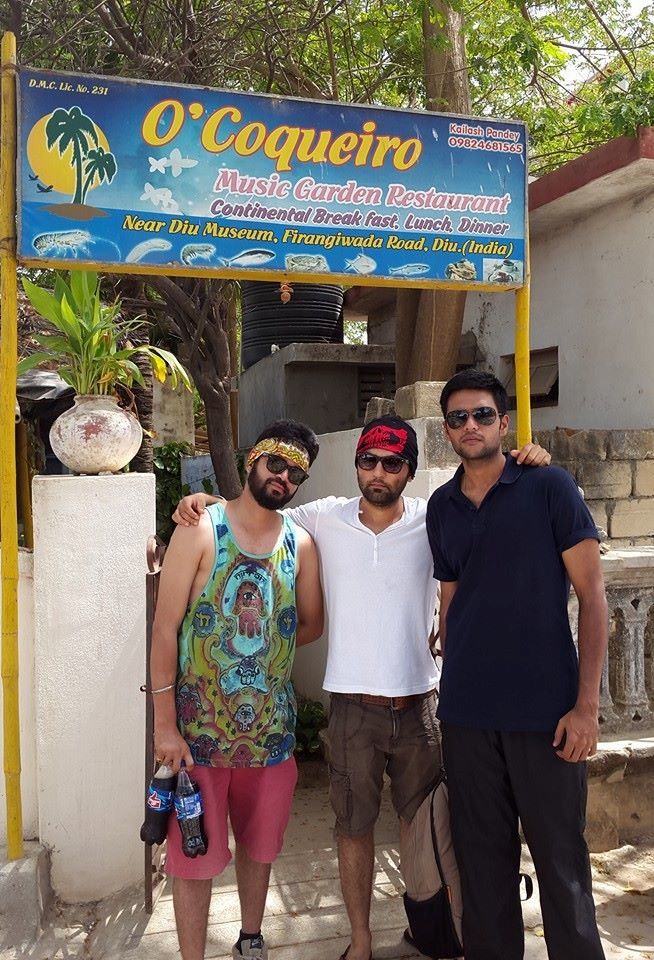 What most of us do not know is that although Daman and Diu are said in one breath, both of them are around 650 km apart from each other. While the sister cities were a part of the Portuguese India for over 450 years along with Goa, there are some distinct traits to separate them.
The first evident quality of Diu is that it is relatively spick and span compared to its other Portuguese beach cities – Goa and Daman. The city of Diu is not vast and the main tourist spots can be effectively covered within a day or two – Nagoa beach and Diu fort being the prime attractions.
As it is with all our trips, even this one was an impromptu excursion. We (four of us) booked tatkal tickets from Mumbai to Veraval (90 km from Diu) in the Saurashtra Mail with no idea how are we going to come back. The 18 hour train journey in May heat would have been grueling if not for some amusing families giving us company and haunting experiences – like missing the train narrowly (not really).
After reaching Veraval station in the afternoon, we had a proper Gujarati thali for lunch followed by a bouncy bus ride to Diu. The jarring ride ensured that our digestive juices did their work effectively. We reached Diu after 2.5 hours, hungrier, thirstier.
We spent our first evening in Diu at Bunder Chowk – the city's version of Gateway of India minus 1 lakh people. Chilling with your friends on the seascape and gazing at the horizon was truly serene!
The next day, we started off early morning by hiring an auto rickshaw for 400 bucks for 3 hours. As it always is, the rates are inversely proportional to your bargaining talent. While we were pretty excited for the day ahead, we knew that battling hangover and scorching heat would not have made the trip pleasurable. Beating heat was impractical, so we decided to mellow down the hangover. O'Coqueiro restaurant is one restaurant that should not be missed in Diu. A typical Portuguese restaurant with a couple of backpackers from Europe and South America, accompanied by some of the best breakfast food – O'Coqueiro was one of the highlights of the day. After 45-minute leisurely brunch and one of the best coffees ever, which surely helped in soothing the hangover, we were all raring to go for our next stop – Diu Fort.
Diu Fort is a typical Portuguese fort with medieval artillery on display. The fort is huge and it takes around 2 hours to fully explore it. The fort also has a lighthouse, which has become a trademark symbol for the city itself. Reaching the top of the fort, you can view the endless sea in front of you. Sitting there and endlessly staring at the sea will certainly make you calm, calm as the sea itself.
Well, the calm at the top of the fort was followed by the storm – our friend finally lost the twin battle against hangover and heat. He started running helter-skelter and had to be calmed down with some Lemon Soda! Next stop – Naida Caves.
The caves are an amazing maze which can eat up hours especially if you or a friend of yours is drunk and playing treasure hunt. Don't know much about the rocks in the caves, but they are surely worth exploring.
The Naida Caves were followed by the St. Paul Church. The bylanes that lead to the church may teleport you to Goa or maybe Turner road, Bandra. The St. Paul Church is, well, a typical Portuguese Church with beautiful architecture. It may also remind you of Anthony Gonsalves, if at all you are a Bollywood retro fan.
After exploring places of historic value, we finally arrived at our main motive of journey – Nagoa Beach. The beach is strikingly clean unlike Daman and it also features water sports for adventure junkies. Bathing like crazy in the beach waters for hours is a must-do. Although the beach is crowded near the restaurants, talking a short walk away from the horde to secluded spots is what sets apart the beauty of the beach. Again, the Nagoa beach will certainly remind you of Goa's ambience, the only spoiler being that bikini-clad foreigners are replaced by sari-draped Gujaratis taking a dip in the waters and sea food is replaced by Theplas!
On the flip side, Bunder Chowk was the only place in Diu where you are allowed to drink in public, provided you do not create a ruckus after your session. The local government has recently passed a rule which prohibits drinking in public places, something which takes away one of the main USPs of the Portuguese beachlands.
Although Diu is nothing happening – it is surely a place for chilling out away from the hustle bustle of cities, empty smooth endless roads, medieval forts and caves, churches, and for taking carefree power naps on beaches!