It could have been a nightmare.
Getting up in the morning only to dance to "Balam Pichkari" and "DJ wale babu" songs, mindlessly applying colors on your neighbours' faces, using water carelessly and believing you had a Happy Holi. Could have been.
But this year, we decided to spend our long Holi weekend at a quaint, away-from-the-city resort – Cibo Escape Eco Resort. Pronounced as chee-bo (which simply means "food" in Italian) this jungle (food) escape is tucked in the humble Shahapur town, known to be a major supplier of water to our ever buzzing city, Aamchi Mumbai.
It was such a fortunate moment locating Cibo on TripAdvisor; since we wanted something that didn't look as a completely commercialised resort. We wanted to spend our time at a location that felt real and not made up just to please "rain dance loving" customers.
A morning drive to Cibo is just as pleasant, because you avoid all the possible traffic. With just about 75kms to cover, we were eager to truly escape to the jungle! If you start from home without having breakfast, don't worry as the route is dotted with many food joints and McDonalds outlets.
As we reached Cibo, the owner, Vinod and his help Tukaram, were waiting to welcome us at the entrance. Vinod's quick and helpful smile greeted us as we exchanged hellos and Tukaram kaka helped us with our only luggage. The first wow moment for us was when we checked in to our room. A huge wall painted by locals with Warli art! The room was spacious with windows having wood frame and a beautiful view of the green spaces outside. The washroom was equally huge, guaranteeing us of a peaceful bath time.
We had absolutely no agenda. It helps most of the times because you are at peace with what you have around. We freshened up and soaked in some views of the resort. A huge open area just outside our room had a few foldable chairs thrown in below a shade and a carrom board as a nice little activity for friends and families. I realised how much I was missing these simple pursuits of life. My eyes took me beyond this play area, to the rows of trees leading to a calm Bhatsa river. Our evening has to be by the river side, I made up my mind!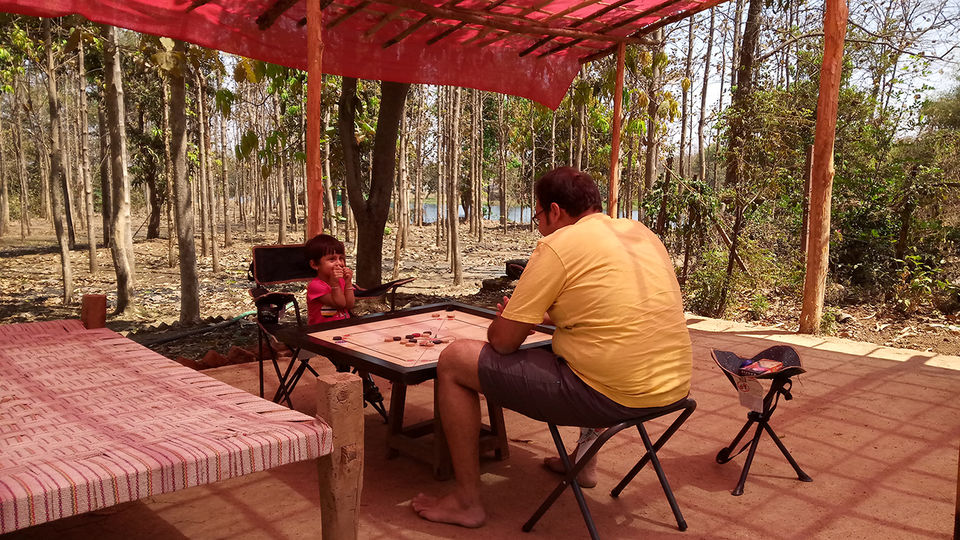 It was almost 2 o' clock when Tukaram kaka urged us to have a hot lunch. Little did we know that Vinod's wife Deepa, a gold medallist in Botany, was an expert Chef too. With a sumptuous meal at our disposal, we could hardly control ourselves from licking our fingers. We were fast asleep after lunch – again another little pleasure that we city dwellers miss out on.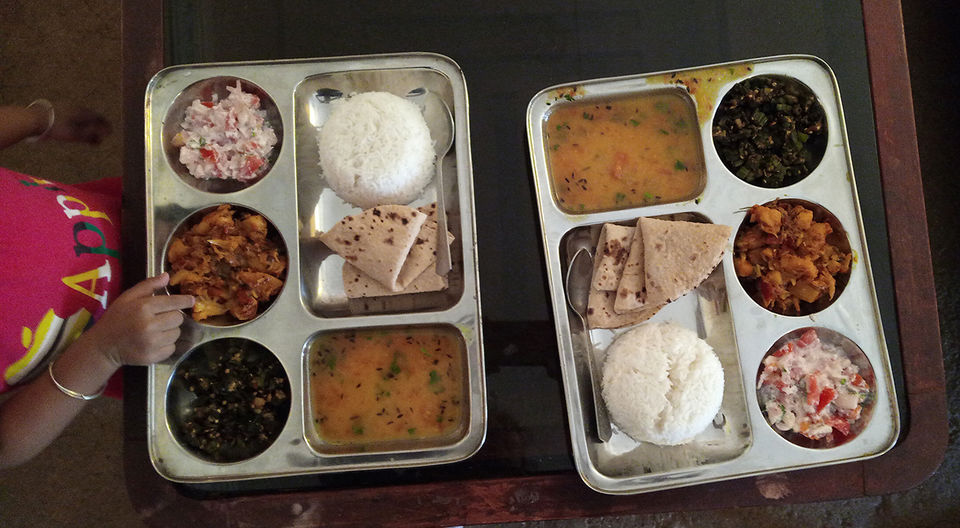 At 5.30 pm, we were up and ready to welcome a calm evening by the river side. As we stepped out of our room and looked at the trees, the sun seemed to play peek a boo with us. Tukaram kaka, who doubled up as a guide, offered to show us around this little town of Shahapur. We walked along the road of Wafe Forest Department. As we walked along in silence, we could only hear the wind blowing and the birds chirping.

The sun was warm and reflected on my daughter's light brown hair. Her innocent cheeks glowed with all the sunshine and I was lucky enough to capture some great dad-daughter moments.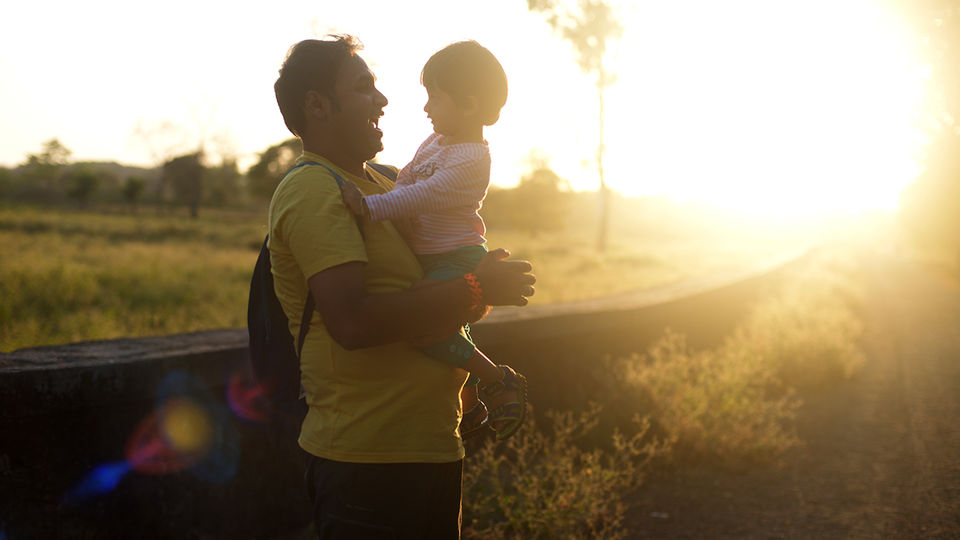 A further ahead and we realised that we were walking towards a school specially constructed for the town's tribal children. Being a holiday, the school was of course empty but we could see drawings on the school walls. And yes, that school bell – a topic of many a short art films and a favourite amongst kids. Silence was all around but I could hear the bell ring with cheer and laughter all around, and innocent faces shining in the dusk.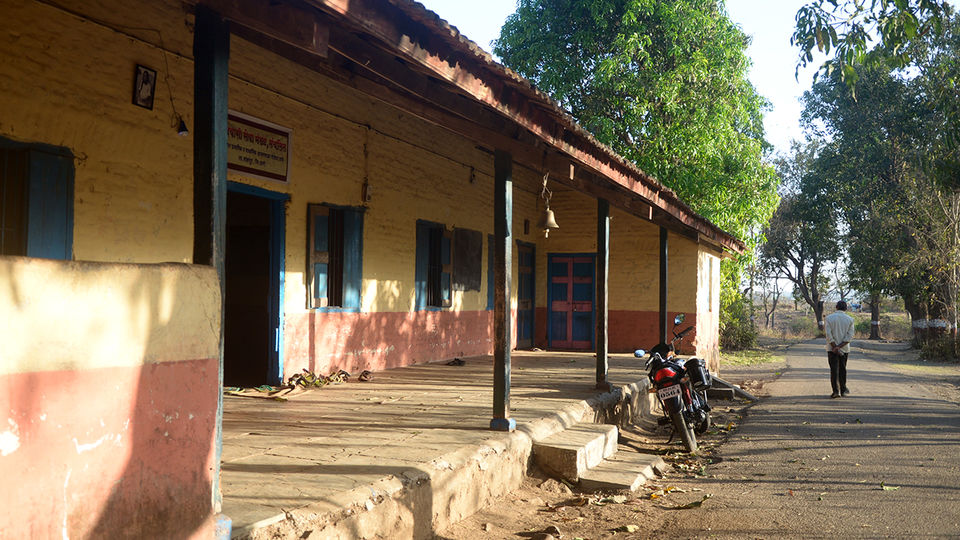 We found ourselves back at Cibo, with our daughter enjoying the "tyre swing". Life is indeed simple and beautiful. A hot cuppa chai was waiting for us; courtesy Tukaram kaka. We listened to some nice songs and simply felt time pass by, slowly and steadily. Vinod joined us for some engaging conversations about his aim to enhance Cibo and introduce more activities for people who miss the village life.
He also mentioned that Cibo had electric charging points for battery operated cars which made it easy for travelers driving to Nasik to stop by, charge their cars and start early morning.
Deepa, with her expertise again, cooked up some delicious Maharashtrian fare which was just perfect to end our first day at Cibo.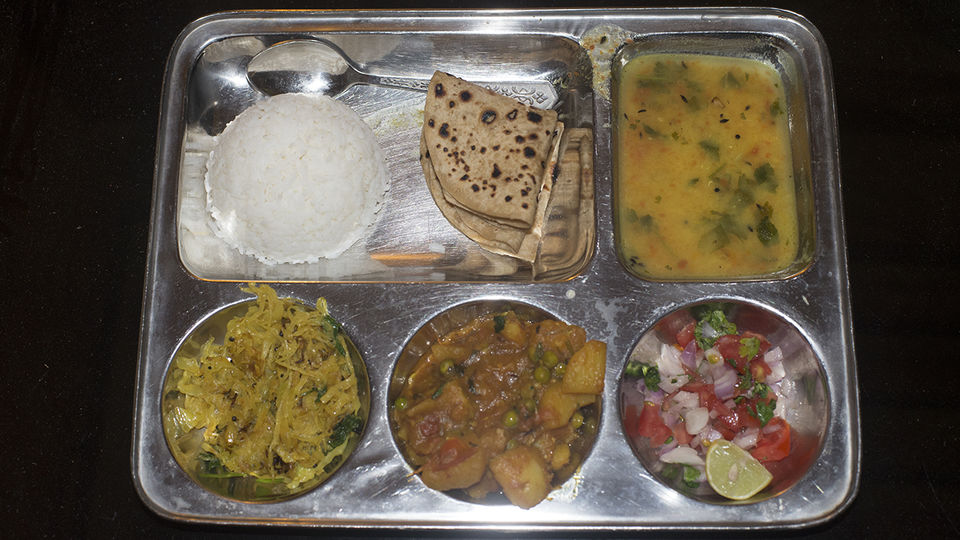 "Get up at 6.30 am if you want to spot birds", Vinod has said while leaving for his home which is very much in the Cibo premises.
Day 2 was exciting as we got up early, with a zoom lens in tow. It was super chilly and we forgot for a moment that it was summer. We spotted a few tiny birds but were missing our binoculars very badly. We had still not lost hope and we headed towards the Bhatsa river. What we saw was sheer beauty! Perhaps a painting straight out of nature's canvas! It was unbelievable!
"Beauty is all around; you just have to keep your eyes open", someone had rightly said.
Tukaram kaka was awake already and arranged for hot chai again. One sip, one look around and our day was made. It really doesnt cost you much to treat yourself to such luxuries of life, isn't it?
By 9 am, we were gearing ourselves for a visit to a Jain temple, "Manas Mandir", a very well known temple in the vicinity. A short 15 min drive from Cibo brought us to the temple which is a replica of Shatrunjay Tirth at Palitana. The brass statue of Lord Mahavira is main attraction in this temple.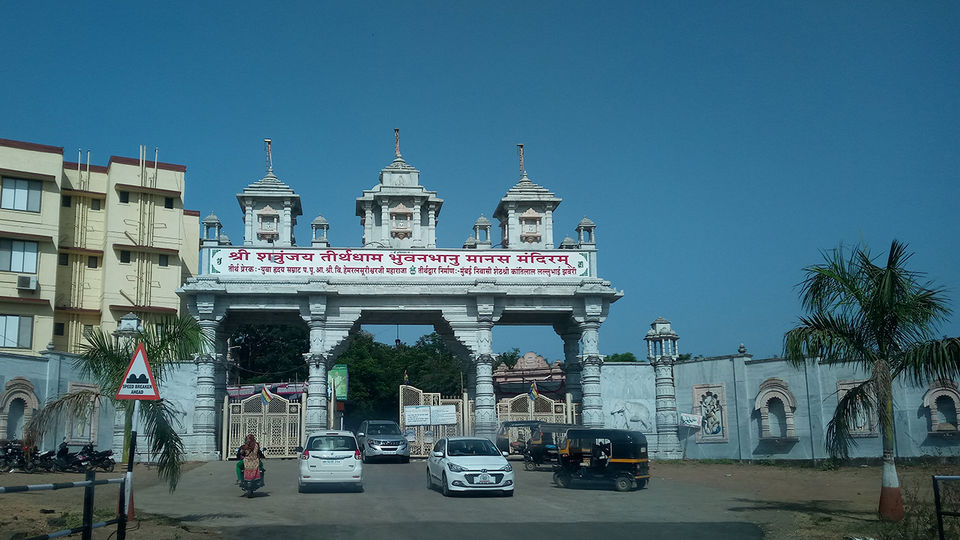 For trekkers, Cibo is very close to Mahuli gad and Ajoba hills. You can leave home in the evening, stay at Cibo and start for an early morning trek on any of these hills. Don't forget to take the help of a local guide.
For friends who simply want to catch up with each other, Cibo has barbeque & bonfire facilities. You can also opt for camping and with the Bhatsa river in close proximity, you can swim under expert guidance and life jackets provided by Vinod and team.
For families who just want to unwind, you can spend time together playing carrom, walk at the riverside, play at Wafe Forest Department's garden (for kids), visit Manas Mandir or only spend time looking around and doing nothing!
If you wish to cook your own meals on the Chullah, you are free to do so. You can also order from nearby restaurants. Cibo, as the name suggests, is extremely flexible when it comes to food.
Photographers, if you plan to visit Cibo, don't forget to pack your macro lens as Shahapur offers a great opportunity for spotting birds. Whether migratory or resident birds, the surroundings have it all and Cibo's guests also boast of spotting black-hooded orioles.
On Day 2, waving goodbye to Vinod & Deepa and his Cibo team was hard; but we had to move on, to go back to the city. We had made fresh memories here and are already contemplating visiting Cibo in the monsoons.
Wanna visit Cibo Escapes? Simply call Vinod on 09987866888.
Cibo has all basic amenities like TV, hot water, air conditioning, meal provision, free parking and is pet friendly as well.
M Sridevi
Follow me on Instagram @msrideviphoto for more photos