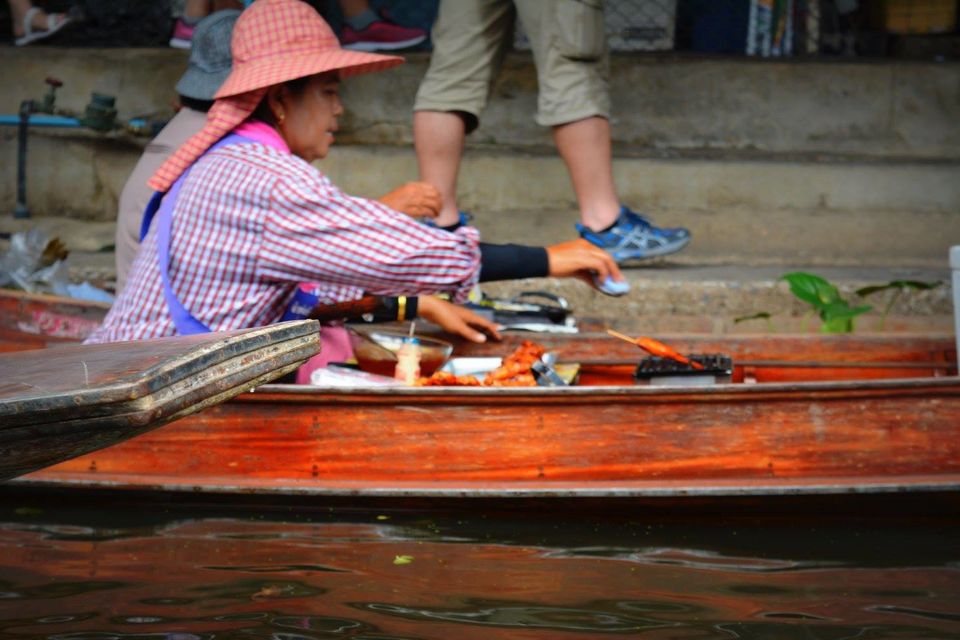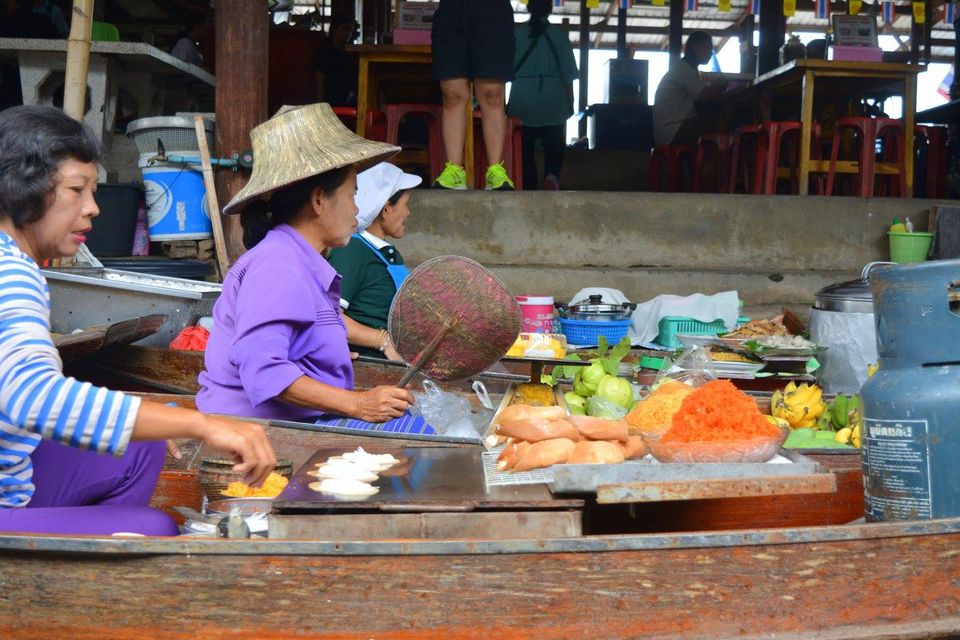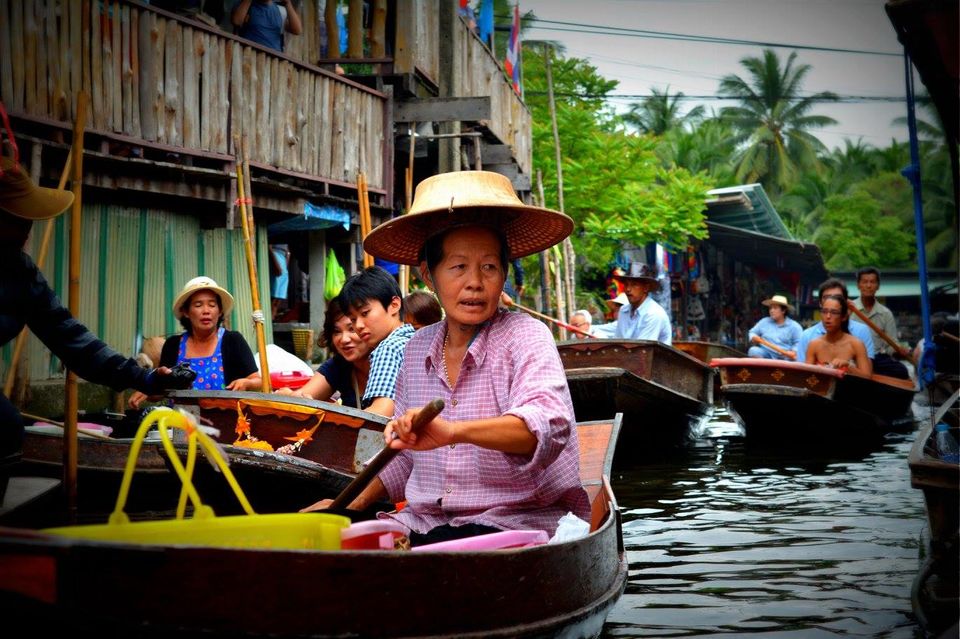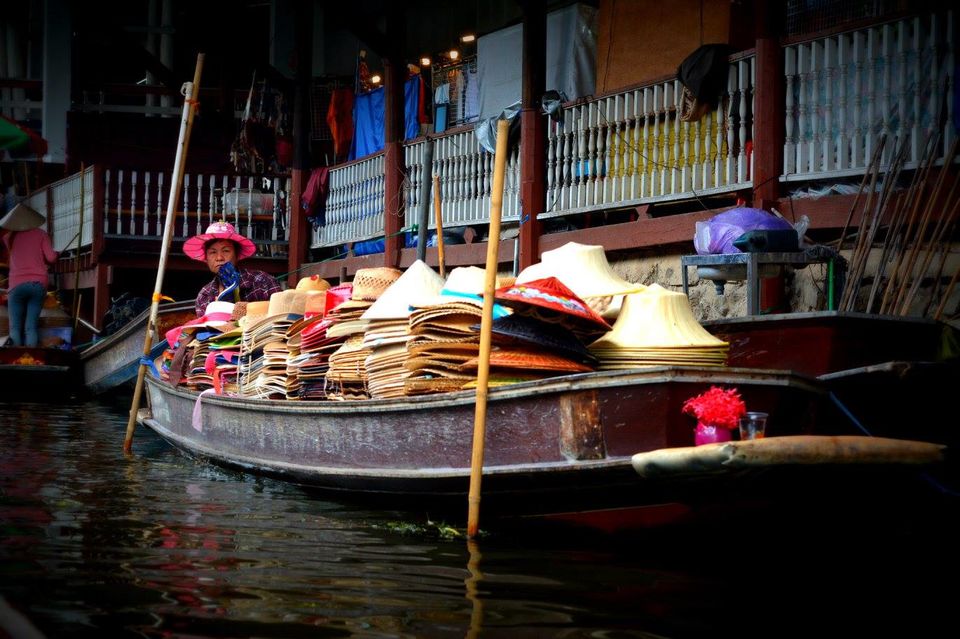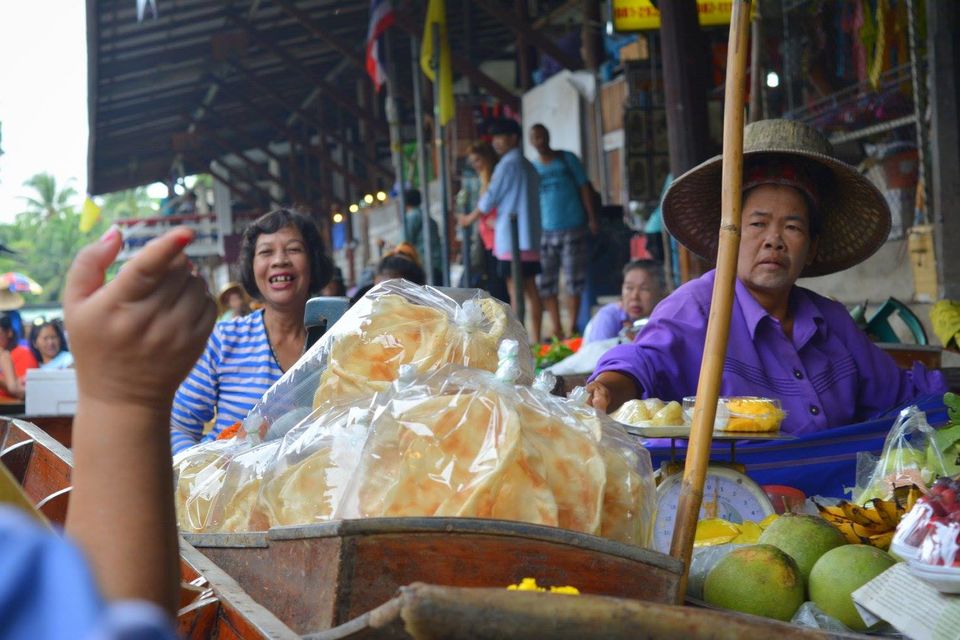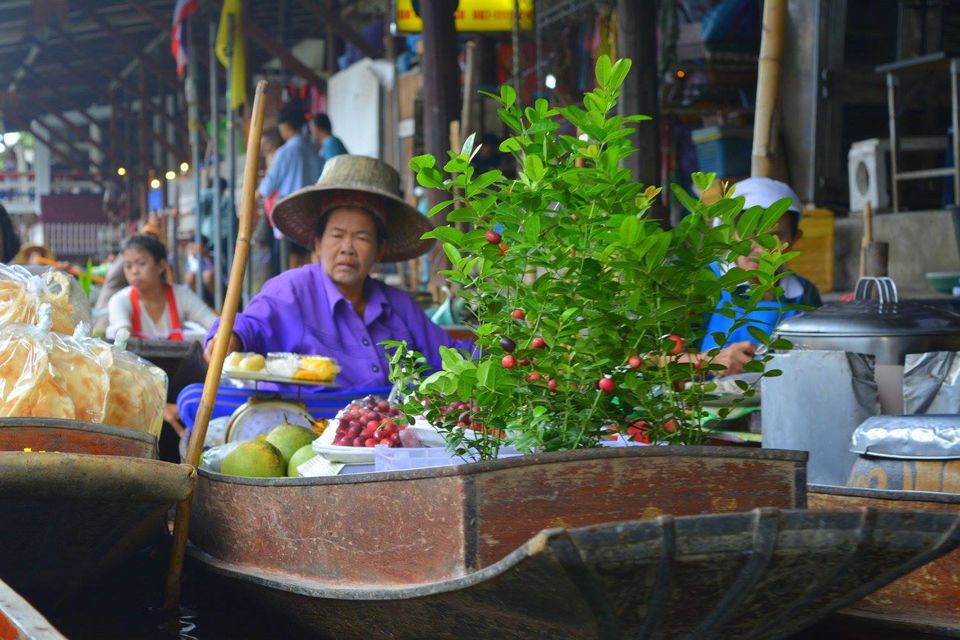 Floating Market is a rare phenomenon. I think it's only available in Thailand and Vietnam. I really wanted to Check out the floating market near Bangkok and what a nice place it was.
Don't go there on your own as most cars and buses will drop you off about one mile away from the market. And reaching the market will then cost you over 1000 baht. The best eat right to go here is to book a tour. Go on group on and get the best deal. The lowest package is for 500 baht. This includes pick and drop and a normal boat ride. Food is not included in this trip. You will have to pay 150 baht extra to actually enjoy the floating market with paddle boat. They are a must. 
The boat guys will make sure they stop at various shops and vendor. You can buy stuff and eat and drink. 
This actually is the best place to shop. The prices will seem
Very high but Bargain like crazy. Great place to buy gifts for your loved ones.
If you have nothing to do, floating Market is a great half day trip. 
The trip starts at 6am and they drop you back in Bangkok by 3pm. 
Have a nice trip!