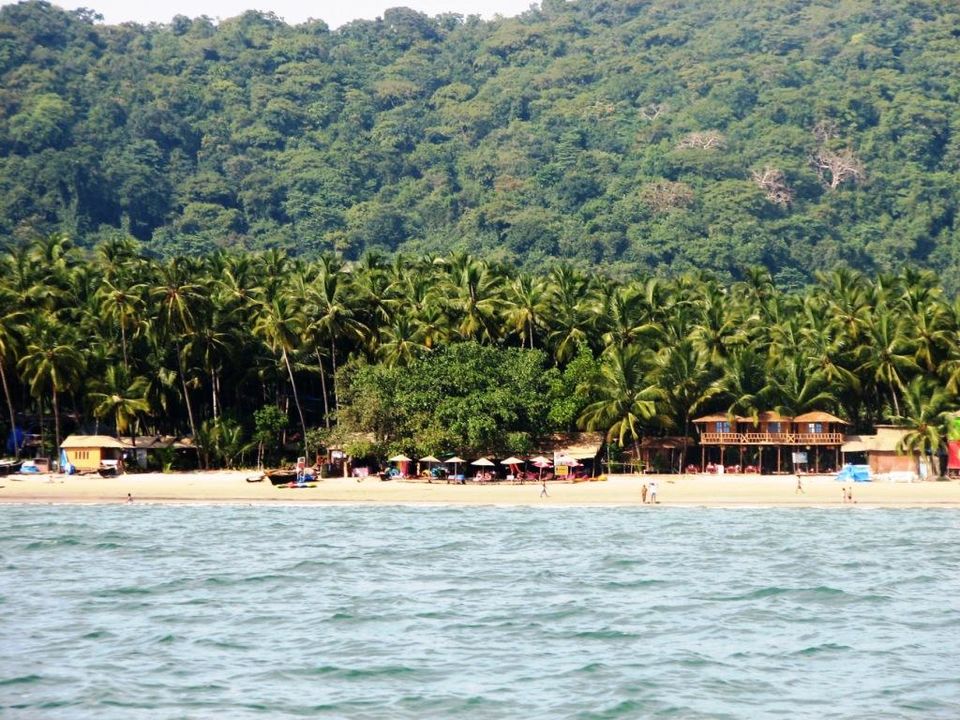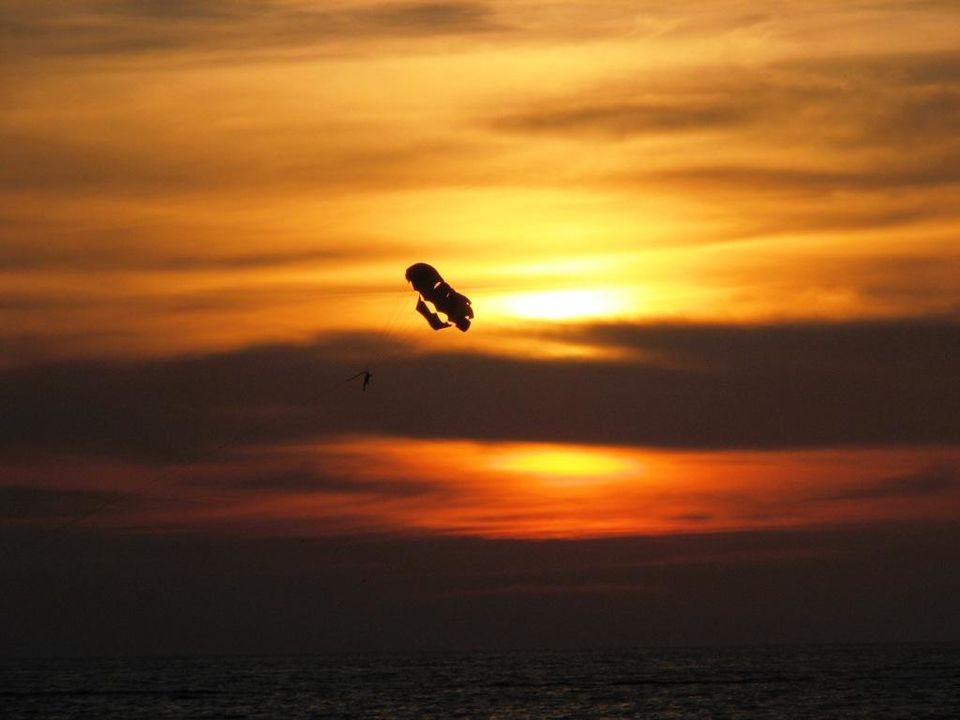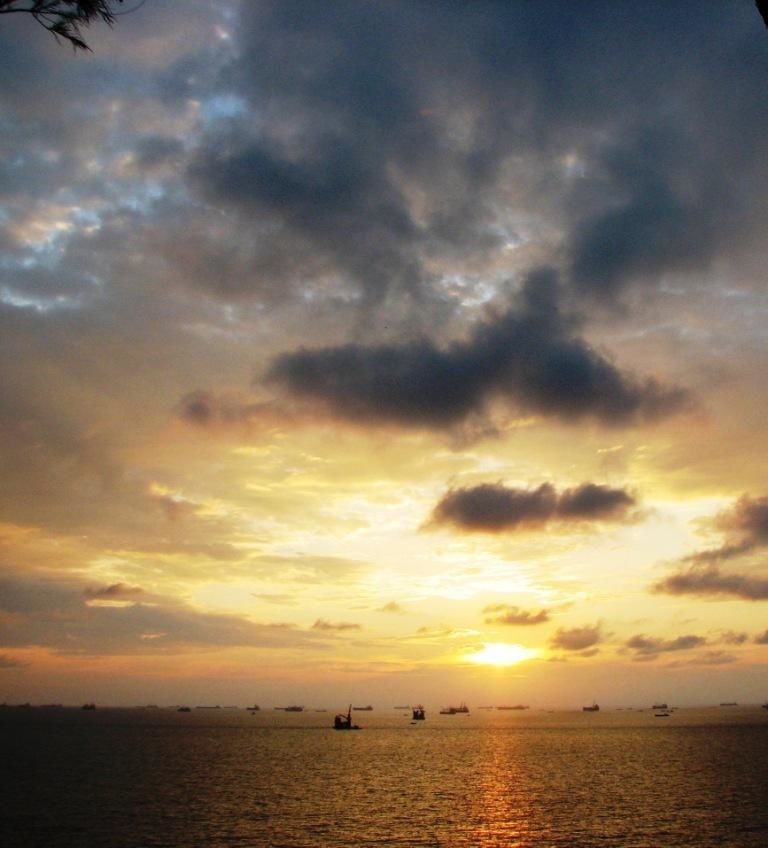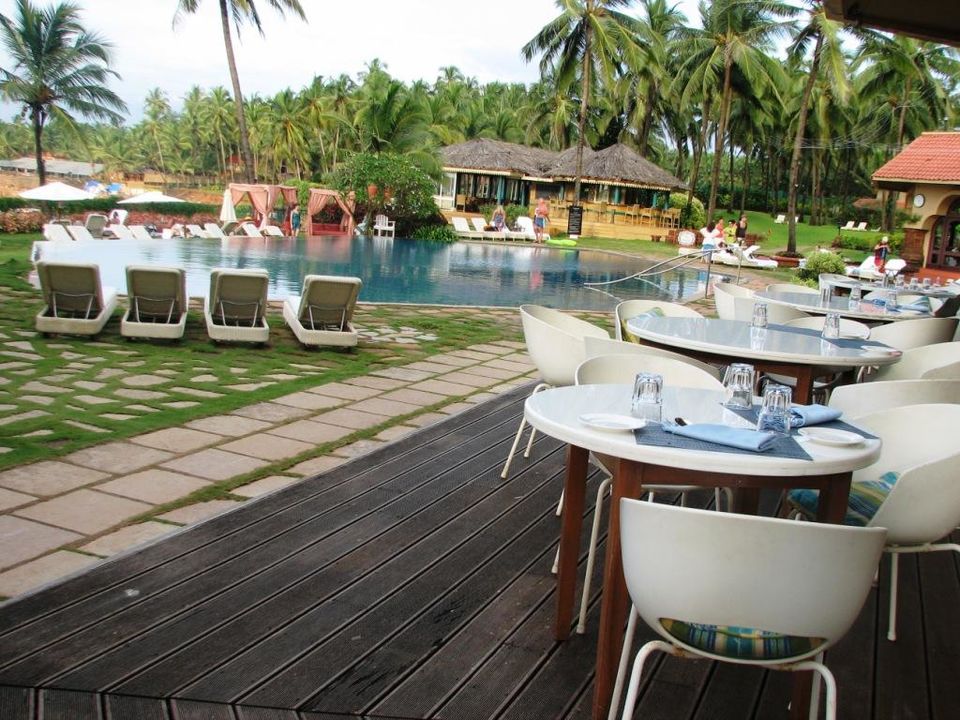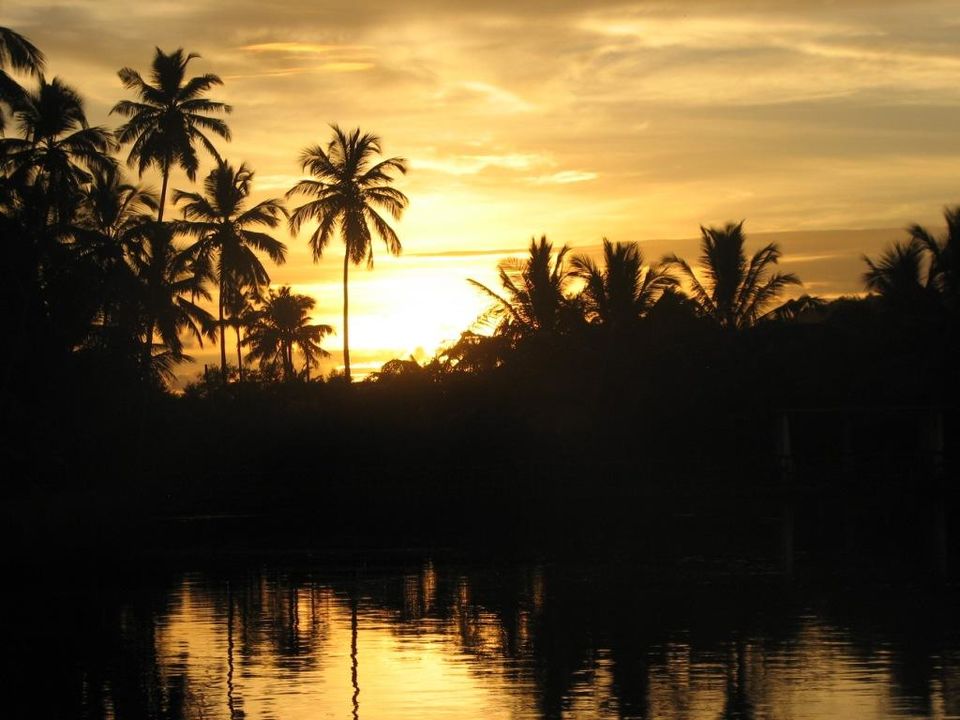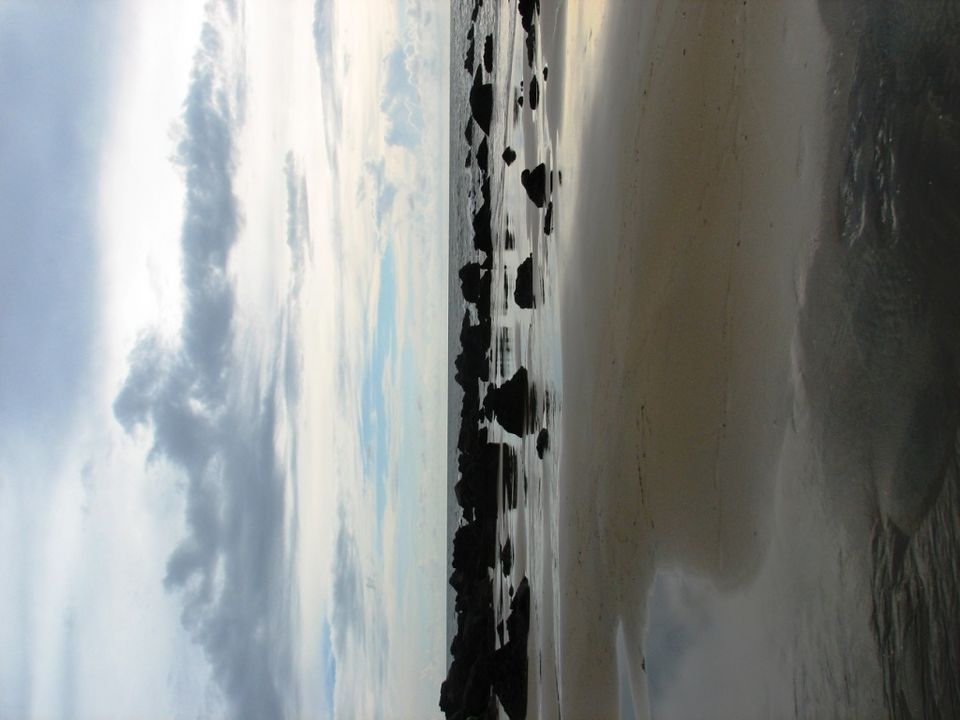 We were looking forward to visiting Goa since a long time but sometimes, we make ourselves so busy in the materialistic world that we hardly get time to press even a refresh button in life, but this time we decided to make it happen in Nov (2010). We were very excited about this dream visit and decided to go unplanned this time. For me, the word "unplanned" implies the lack of any travel agent's assistance.
My husband is always quick in working out some nice deals on Air-fare and he got one on Indigo and that was around 13K (Delhi-Goa,Round trip) for both of us. With holidays and weekend we managed to have a week off in the month of November. We also did bit conversation with friends(already been there) and enough Googly search to make the trip much happening. So we all set to go on 17th except the Hotel booking but had enough confidence to find the good one.
So, Goa is a state , spread across west coast of India and is divided among South and North region. In Precise, South Goa is beautiful, quiet, uncrowded and more near to nature. On the contrary North Goa is known for crowd , shopping, water sports, shacks, Nightlife, disco, bar, casinos, lively environment and lots of other activities. Initially, we decided to divide our a weeklong stay among south and north region. we made a good list of resorts handy includes De-Coracao, Bogmalo, royal orchid, lemon tree and some more but to make more fun, we preferred to stay in North Goa first.
On 17th Nov, We reached Goa at 1 PM with half an hour stoppage at Bombay. So, this was the time to remove cardigans as we sensed a wonderful weather at Goa Airport, which was very small comparable with Delhi's. We took taxi and inquired "Bogmalo beach resort" quickly because of its strategic location(near to Airport). This was the 5 star property, located on Bogmalo beach and very far from the roadside traffic with very adorable scenic beauty. But heavily priced (37000/- for 3 night stay), located very far from North and south Goa and no other lively place near around quickly made our mind to move towards North Goa. It took around 1.5 hr (700/-) to Reach north Goa from Airport , my husband made a quick bargaining with De-Coracao and we checked in there for 3 nights at last. we have already reviewed this hotel and didn't regret our decision. De-Coracoa (4000/- per night) is bit expensive, but the only newly constructed,equipped with all modern amenities, located at the main road and very near to most of the famous beaches in North region. After taking shower and some rest, we found a good veggi jaunt "Udupi- Anand sagar" (famous for vegetarian cuisines in North Goa market), had some Chaat-Paapdi there and moved to Calangute beach in the evening. Please don't make any impression on seeing Calangute beach, there were lots to explore in Goa. The Calangute beach is about 1.5KM from our hotel but not so maintained, not properly lightened, over crowded and even not worth to visit. I don't know why there is such hype about it.
On 18th Nov, We had breakfast in the morning; I must mention here that De-Coracao offers awesome food with enough variety to keep your taste buds enjoying the Goa too. Now Time to explore North Goa, there are many options to commute – You can rent a car (700-1000 per day), scooty (100/- p.d.), bike (200-350/- p.d.), Taxis. You can see most of the people roaming around on scooty there. You will not find much fuel pumps near around but the fuel is readily available on each shop (in 1 or 2 liter cane: priced around Rs 10/- more than actual). We rented Avenger bike and started our ride on road running parallel to beaches in North Goa. Yes, Now gradually we are getting the vibes, what we are looking for in Goa, beautiful, lush green and a straight road stripping through all the coconut and papaya trees. We found one fuel pump near Anjuna beach and got the tank filled. Anjuna beach is composed of rocky beach which could make you disappointing but on more digging into you will find it actually a beautiful sandy beach, much better than calangute and you can spend some time doing some rest or water surfing there. The Anjuna beach is also known as semi nude beach but don't make your mind on the terminology :) (There is nothing like that). You will find a good Goan market too on the same beach. Then we tried Water scooter (Jetski) on Vagator beach. There is nothing special about this beach and you could give a miss to it. Finally we reached Morjim Beach (Must Watch) Located in the very North of Goa. This is one of the beach you should never miss in any of your Goa Visit: Calm, serene, secluded, well maintained and more than a only beautiful beach. You will feel  and find the real essence of Goa here. Anyone can spend whole day with peacefully water surfing, having drinks/snacks, relaxing on beach shacks. Then we made back to hotel very late in the evening after a very refreshing day trip on bike. After taking dinner and quick rest we planned to enjoy nightlife in Goa. Hotel staff assured us on Safety in Goa about odd hrs and we took our Avenger reached straight to  discothek around 1 am in night. So There were two famous discs 'Membos and Tittos' in North Gao(very near to Baagha beach) which offers dancing, drinking and snacks all night (around 1000/- per couple). The most happening culture made this street busy and even jammed at night. we enjoyed bit dance and food over there and had a long walk on Baagha beach with roaring tides in the  sea. We went to sleep 4 AM on that night.Long day but refreshing!
On 19th we were bit tired after long yesterday. We were rejuvenating ourselves while taking rest in Hotel's swimming pool and spa. After taking bath and lunch, we had quick ride in North Goa: visited Vijay Mallay's house(kingfisher's vill) a huge Bungalow spreaded in few KM area. Then we visited Fort Augwada, You can spot some large ships (vessels) and adore the scenic beauty from there. After taking few beautiful snaps, we moved into Vivanta , as usual this  Taj Resort is also spread across a huge silent Fort. We tried its bar, strategically located above sea, so that you can enjoy lunch or drinks with a very gentle breeze directly from the saline water. Expensive but I would recommend it as must watch place as the resort consist of many viewable points itself for example sun set, vasco de gamma and some other spots in the fort. Then we left to spend rest of the evening peacefully at Baagha beach. Baagha beach is most famous and crowded beach in North Goa but much better and maintained than Calangute. You can enjoy nice evening food with loud music on various shacks over there. It's always romantic to have candle light food with your partner on slow music track and just on Arabian Sea's beaches. Heyi , that night we found one more veggi jaunt ("rasoi the kitchen") in the calangute-Bagha road-side market and had spicy Rajma Chawal around 2 am at night on the way back to hotel.
On 20th, We checked in another resort "Marinha Dourada", (4000/ per night) which we finalized just day before. So we dropped the plan to stay in south Goa because we were already enjoying the crowded and lively life here. A huge resort with two private lakes, secluded , full of green, equipped with all the needed and lively music in the evening were couple of reasons to choose this one. This afternoon we were more interested in max thrill what we can have only in Water sports. Bagha beach is the most famous for these activities. We immediately purchased package (1200/- per couple) includes  "banana ride, jetski, bumper ride,para sailing". We kept on saying :need extras before getting into the water but stopped after having Banana and bumper ride. OMG, we were not in sense and didn't remember how many time we were in water and how many liter of water we gulp inside, but you will feel real thrill of water sports in these rides. Jestski and parasailing were smooth and enjoyed that too. So came out of the water and it's already evening. Yes it was tiring and we took rest one of the  shak @ "Oceanic Cafe" : This cafe is on Baggha beach and easily found by getting its way just from the Tittos. There are lots of shakes, but we tried it couple of time because of  its authenticated food and We loved its many dishes particularly "Matar Malai Methi". It was getting darker slowly, but we were bound to sit and enjoy that beautiful evening with lovely sun, getting into the sea gradually. we enjoyed the weather with appetizing food and  I also got one tattoo on my back to show off :).
On 21st, we woke up early to enjoy a long walk in such a green resort. We quickly had our breakfast (must say, we were missing De-Coracao's food here) and all set for our next destination and that is in South Goa. We were briefed about the road and distances by Hotel staff . We started our journey with tanking up the fuel in bike, took NH-17, visited Panjim, Margao, had some rest & chat with local people in between and finally reached a beautiful Palolem beach in midst of south goa's mountain. The distance is around 100 KM but I am damn sure you will enjoy the beauty along the way to palolem. So as expected, it was approaching more toward to scenic world as we were getting into the South Goa. We were not in mood of much activities . we relaxed bit, had one refreshing boat ride to have glimpses of dolphins, found and enjoyed two beautiful island in the sea for a while : Honeymoon and Butterfly (People usually called them so J) . After getting on the shore, We consumed some roadside Vada Pao and started our journey back to North Goa  as we were interested to reach our resort on time but you know you can feel the night in North Goa but the part 'night' was missing from the South Goa's life.
22n Nov was our last day, so we didn't want to make it much busy but at the same time interested in enjoying it most. Considering some local suggestions, we headed to Arambol beach in the morning. Located in very north, it was on the same route and few KM ahead of Morjim beach. I can make it sure again that you will be in love with Bike ride on the way to Arambol. Hmmm so this was the most charming and beautiful among the beaches I have seen in last couple of days. The most fascinating attraction of Arambol beach is a hot spring close to the main beach, which feeds into a freshwater lake. This beach is a nature lover's dream destination with expansive coastal stretch and an unspoilt feel to it. We spent the whole day enjoying relaxed environment all around, long walk, playing around , water surfing, a very romantic lunch and much much more the world we dreamed about in our busy life of Delhi. In the evening, we visited the capital Panjim and got chance to see a band performing in kingfisher village; had some road side chats and back to resort around 1 am.
Finally time to (didn't want but had to) say goodbye on the 23rd. We had some fun in resort's pool, checked out early and did some shopping in Calangute- Bagha market. The resort serviced us the cab drop to airport. And the beautiful dream got over.
Quick Suggestions:
You can customize your Goa trip for any budget and any time constraints.
Local people are bit friendly if respected.
Night life is safe in North Goa but still you will have to be heedful.
Don't take 1-2 Hr Cruise ride in Panjim (worthless) – total wastage of money (around 150 bucks)