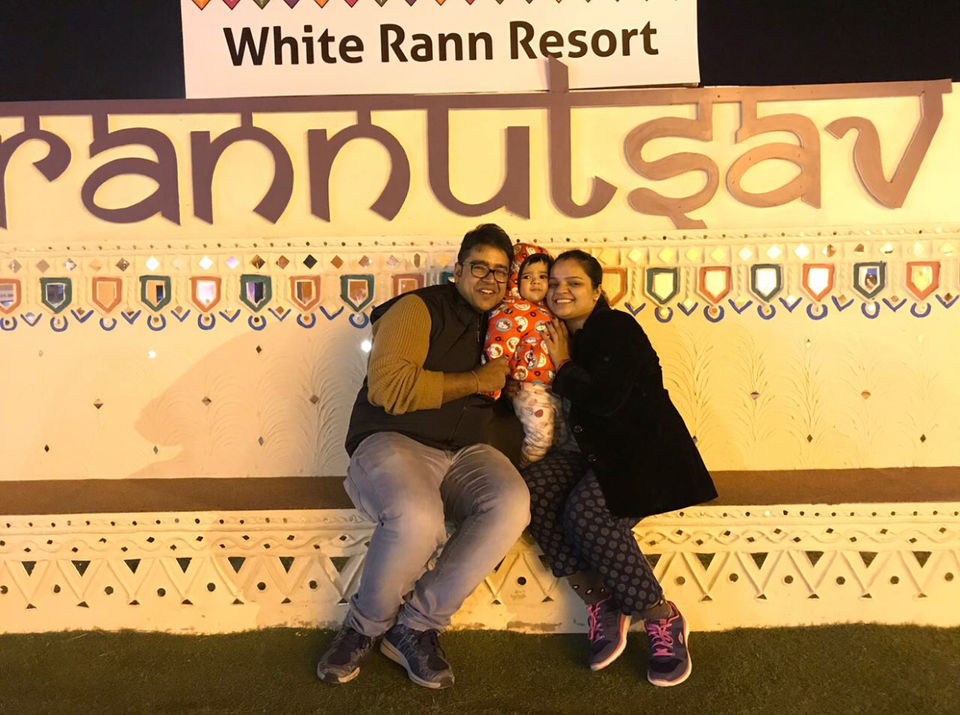 For us every good trip start with a cup of coffee . As parents this was the first trip with our one year old kid and we decided to go on a trip to Gujarat but not as a holy trip because with Gujarat we all have a pilgrim type image like all people visit there because of holy places , temples and all those things. But after continuous research we planned a fully no temple tour.
Here's our Road map. Later on we will elaborate the route and places which we covered.
Bhuj——Rann of kutch ——Mandvi——Rajkot——Gir forest —— Diu.
We always prefer to take morning flights so we can reach destination early and utilise whole day. But with an year old child it can be a bit tedious because of the daily routine of child because when you are solo or a couple you can plan without much problem but when you plan with a kid you have to keep all things in mind but this should not stop you from travelling.
There is no direct flight to Bhuj from Delhi so we got connecting flight from Mumbai and it took almost 6 hours to reach Bhuj airport. From Bhuj to Dhordo ( Great Rann of Kutch ) distance is around 80kms and takes around 1 hour and 30 minutes drive to reach there. Place is just Magnificent we stayed in White Rann Resort. They treat you very well and in the evening time they have a photo session and that pic is complimentary.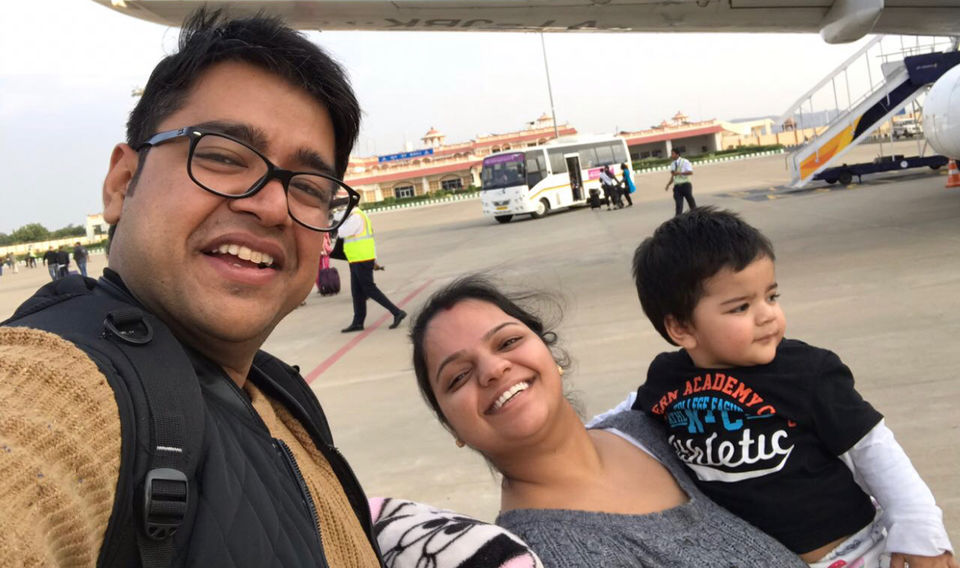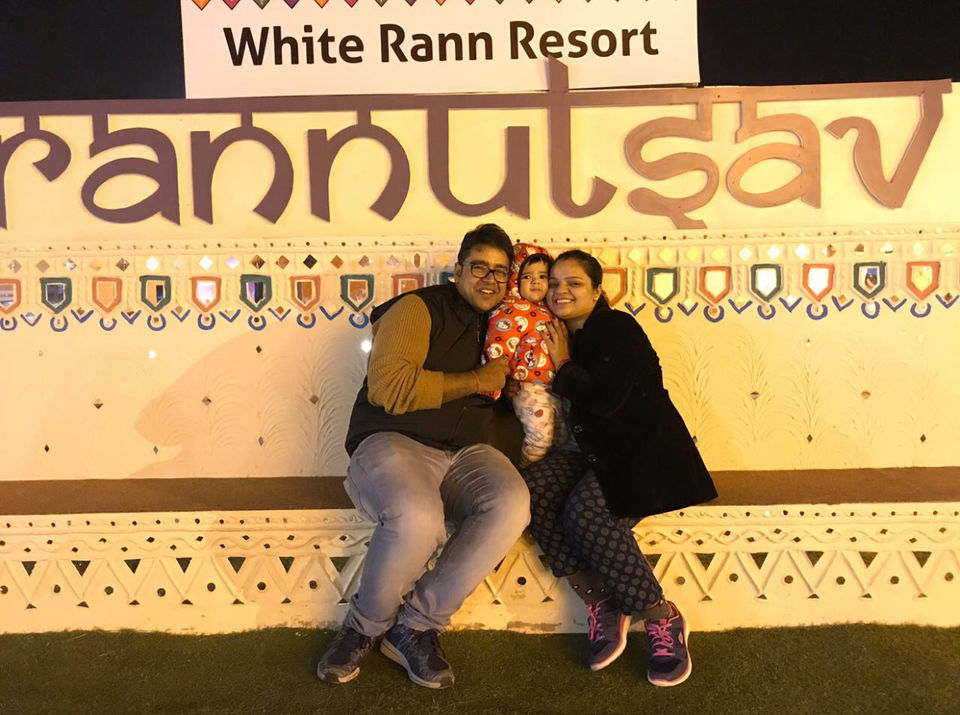 After a good night sleep it's time to get ready and have some fun and explore the Great Rann the white dessert. Rann of kutch is like a lake in the summer with Army patrolling in boats during winters water get soaked and what is left is white salt and that is what make White Dessert. All people visiting the Rann need to go trough security check post because of border area . But all the effort is worth for a pic at such a place.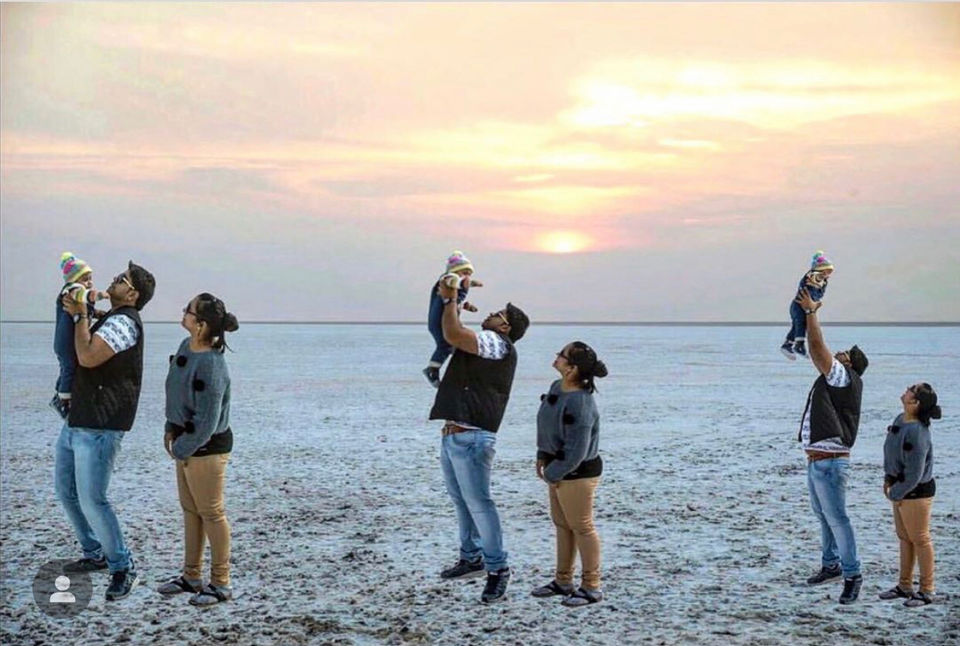 You can spend an hour or two here ,when you done with all the photo session you can head back to resort and try Jeep sailing , quad bike , Segway , Para motoring and many other activities. They have plenty of option to keep you busy all the time. And you get charge with the evening tea ( yes they have evening tea session as well ) . In the Evening time folk artist perform at the premises so people can enjoy the local folk dance and music and forget the rest.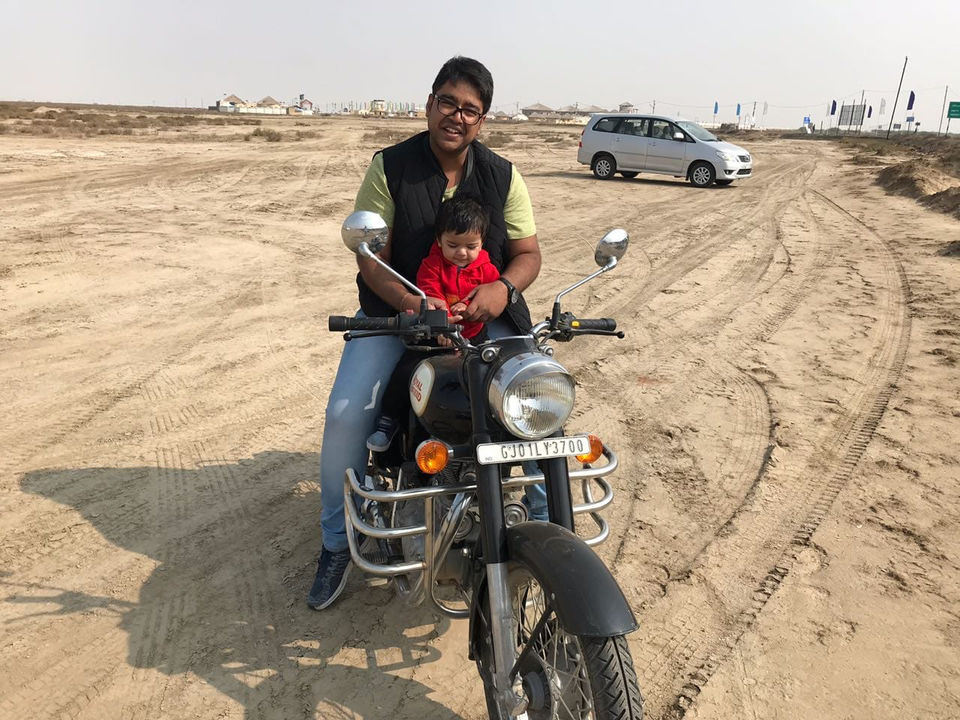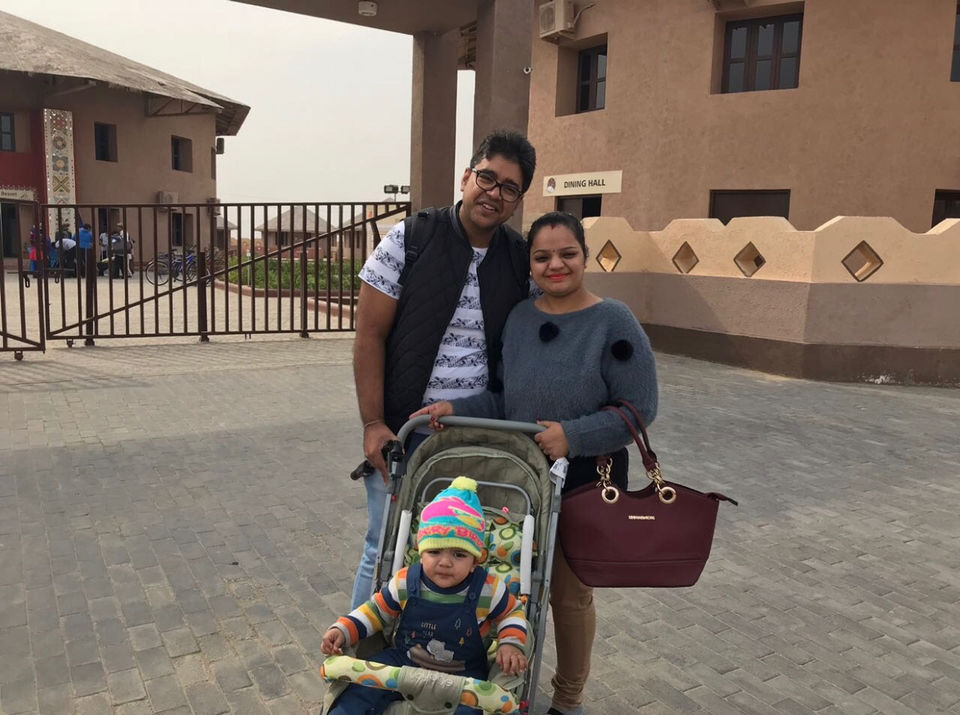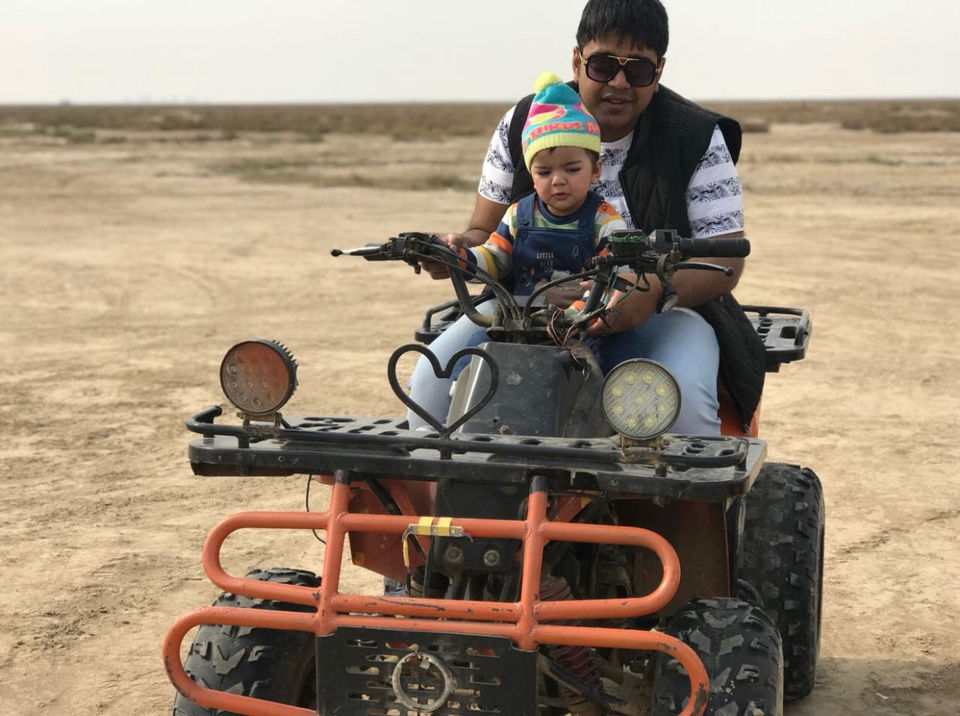 With a new day we were getting ready to say goodbye to Rann and say Hello to Mandvi , a place near Bhuj airport around 150 Kms from Rann of kutch takes around 3 hrs to reach there . Mandvi is famous for its beaches and the Vijay Vila's palace and we planned to stay there for one night so see the beauty of the beach and calmness of private estate . After breakfast and checking out we were provided the souvenir bag consist of Cap and a glass vial containing Rann white salt sand.
The heritage hotel is just a small guesthouse type place but what will amaze you is the hospitality they provide you. Rooms are quite BIG your voice will echo sometimes. They got a private beach where they got shack and serve you your Lunch and Dinner we decided to first go and visit the Vijay Vila's palace and then we will go to beach side. Palace is good not too good. They try to maintain it neat but still lot of improvement needed.
After spending an hour we drive to there private beach and spend some time till they serve you dinner . They provide us meal according to our taste made to order and special food as requested for our baby . We were so pleased seeing there hospitality.
O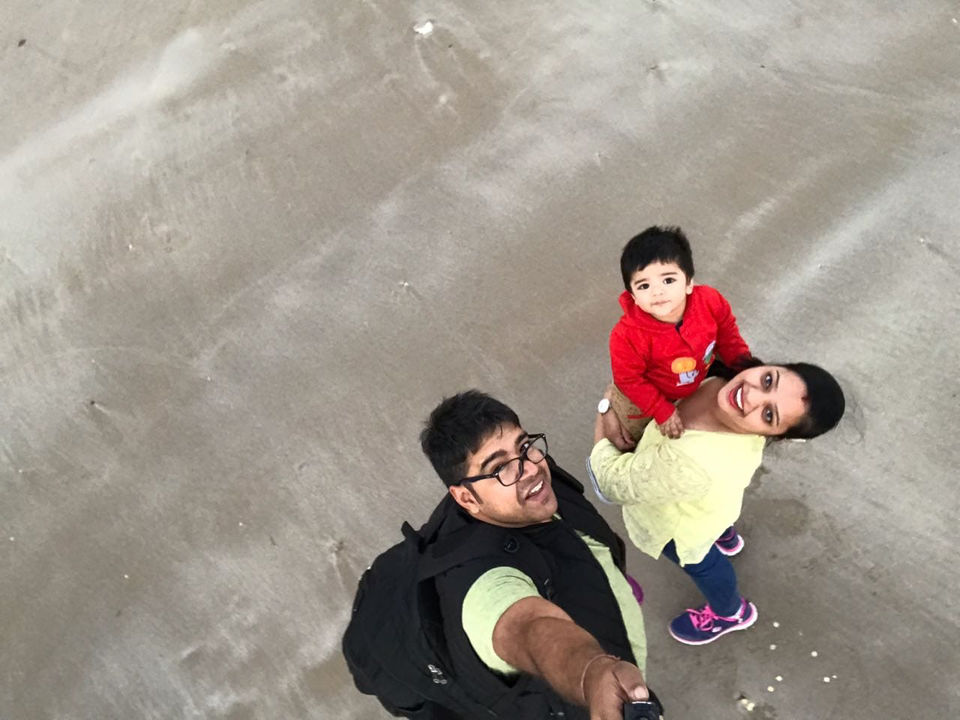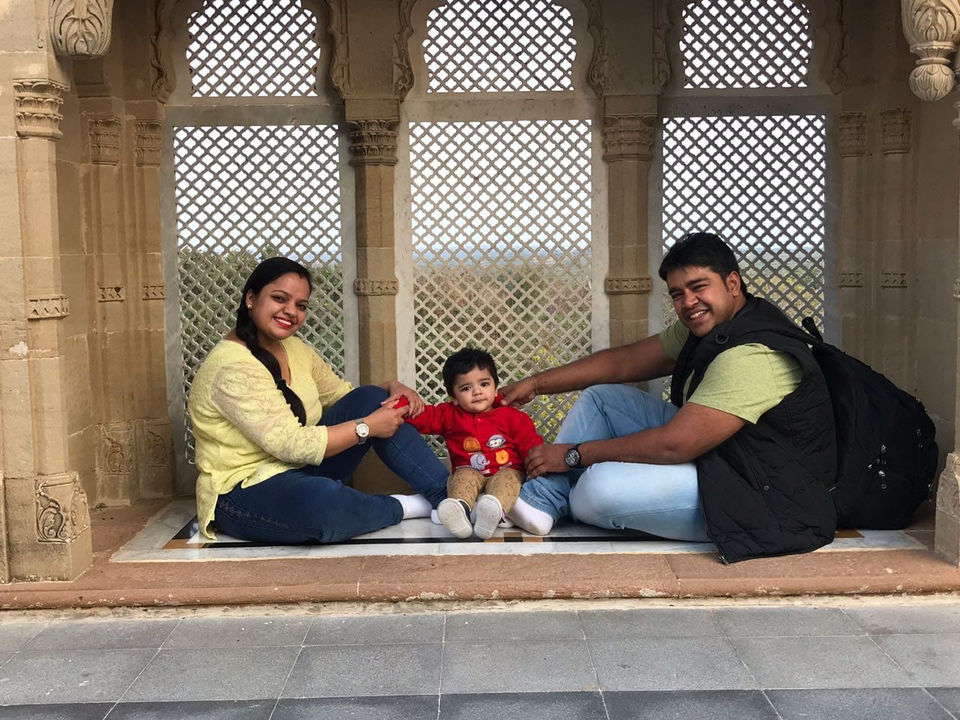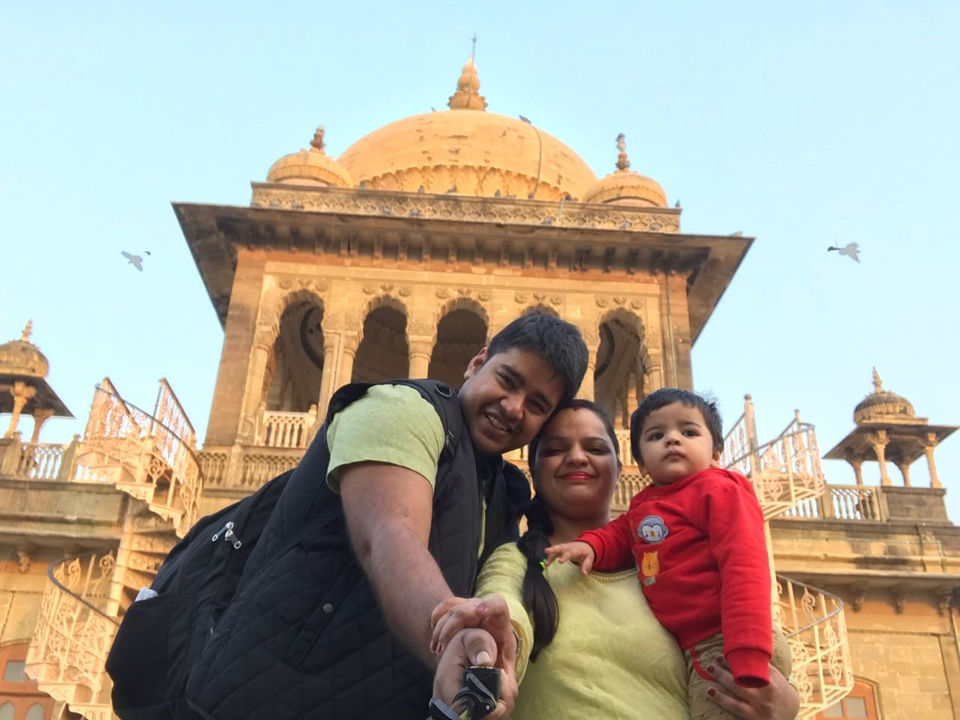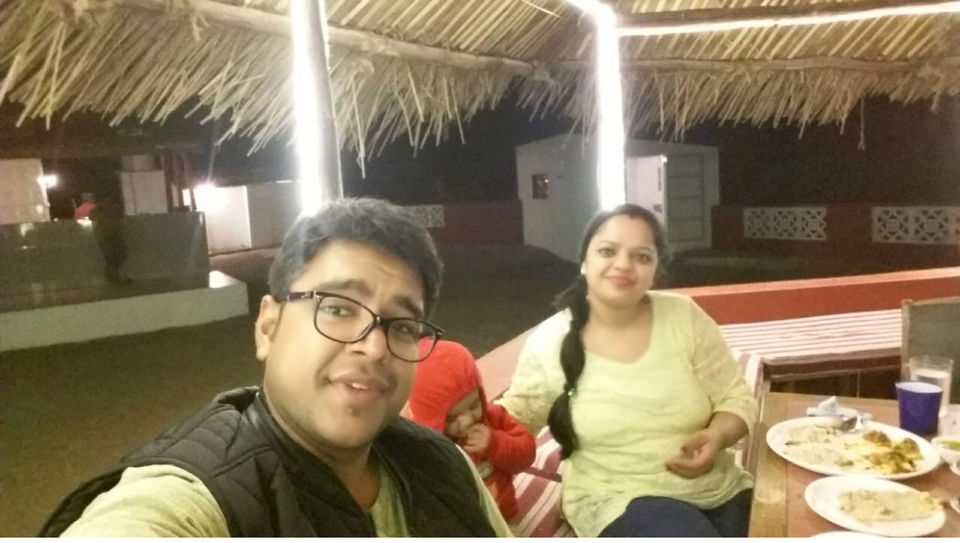 Today is 7th December a very special day will tell you later why it's special.
So now we are heading to SaSan Gir Forest to see the National pride. This is the place where maximum number of lion roam in free. But we will take a break and stay for one night in Rajkot because Gir is very far from Mandvi . Distance between Mandvi and Rajkot is 290 kms and takes approx 6 hrs drive. We reach around 4 and then we taken rest with full day drive and a kid one will get tired easily. You can spend the later part of the day exploring city visiting local market and Rajkot market amaze us with the numbers like such a huge market.
We take a pit stop at Rajkot because Gir was very far and main reason was today was our Anniversary and I don't want to ruin it travelling and then get tire enough to celebrate it . So this place make us relax and given us time to Celebrate our time.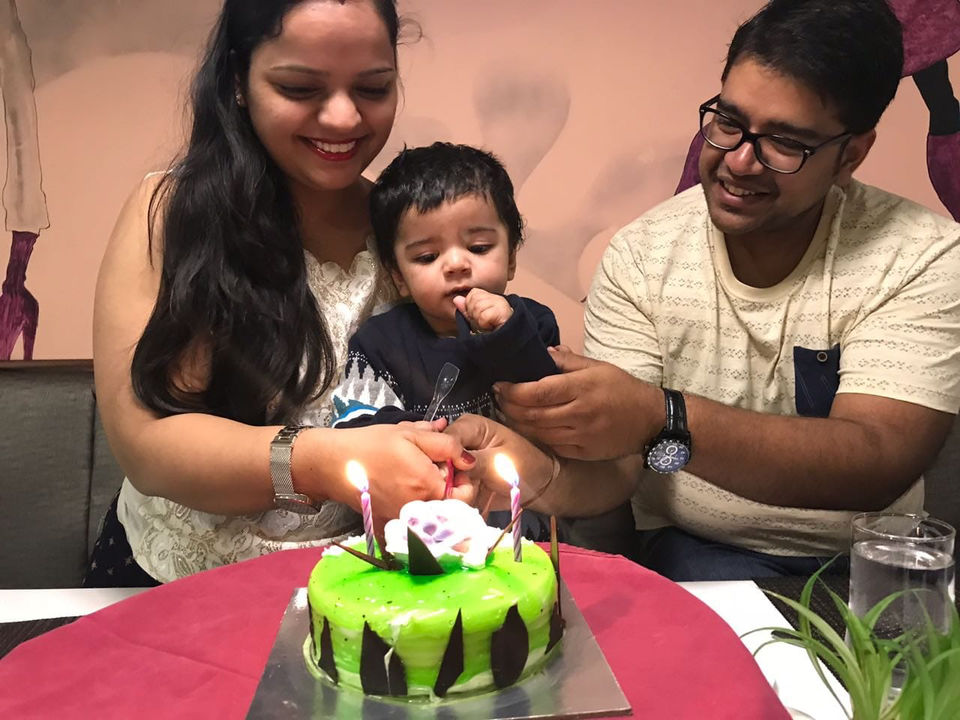 Today after checking out we headed straight to SaSan Gir forest for a chance to see Lion . Distance between Rajkot and Gir is around 150 kms and takes approx 3 hrs. After check in I went to forest office for booking a Jeep but we missed our chance as booking were only made online and they were booked ( Tip: Always pre book your jeep slot because they fill very fast ) . I was sad to miss the chance but one of the taxi driver suggest me to take a taxi and went to forest different route taken by villagers not the one where one can see lion but you can get lucky in that route too. So we booked the taxi for next morning.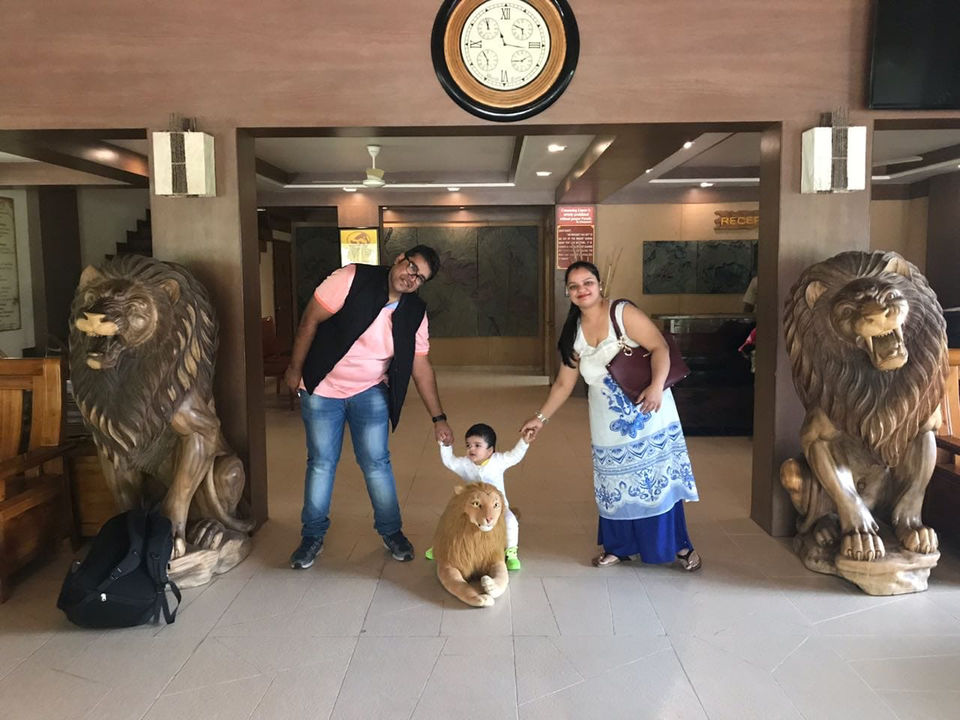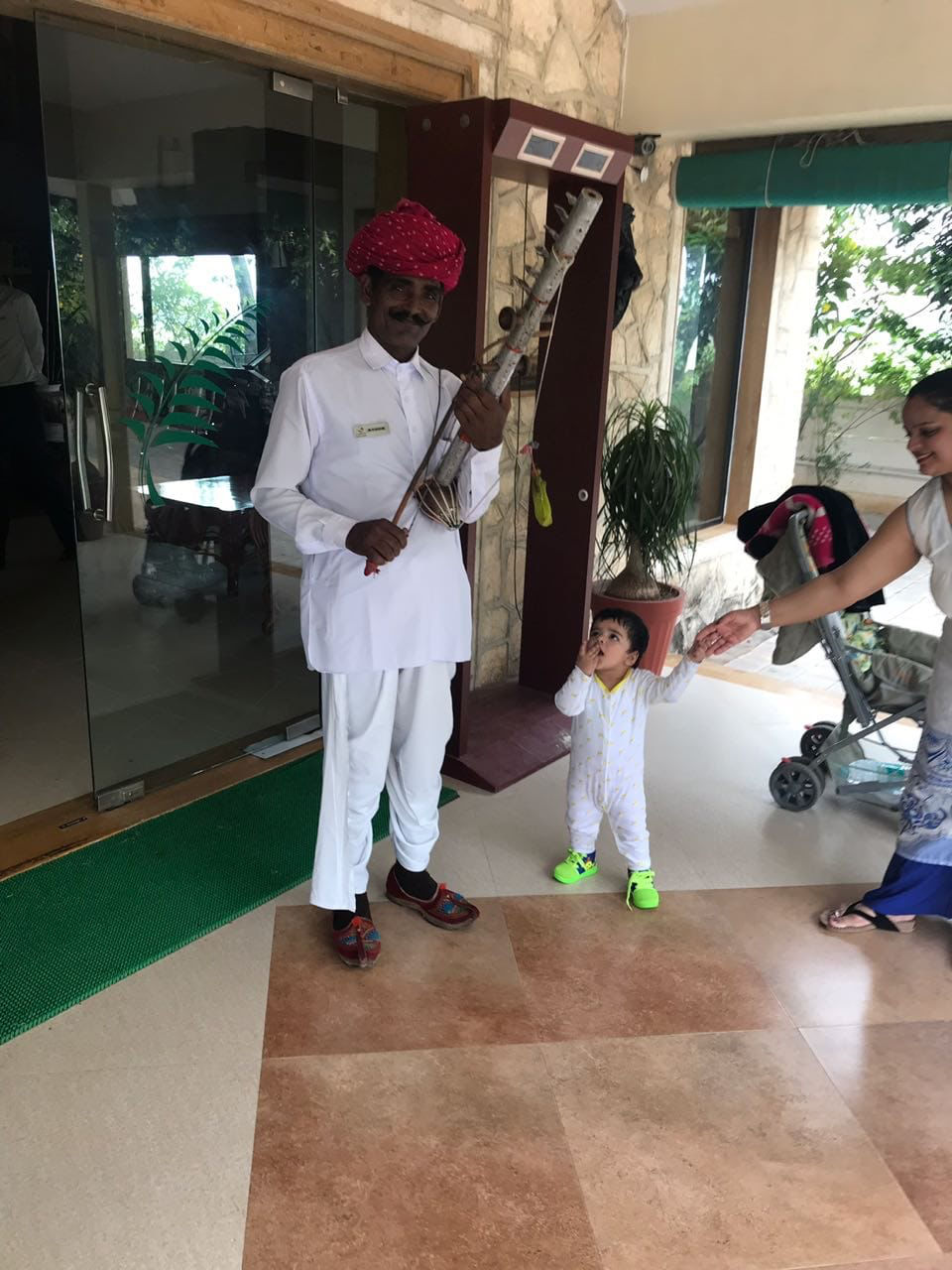 We get ready early because we have to first see the Gir forest and after that we have to head toward Diu our last stop.
Taxi was waiting for us and we started our journey to Gir forest with a little hope. We roam around 2-3 hrs but apart from deer we cant see any lion so we came back and started our journey to Diu
Distance from Gir to Diu is 100kms but takes 3 hrs time so hectic it is. We reached there late in the evening so we head straight to bed and taken rest so we can explore next day .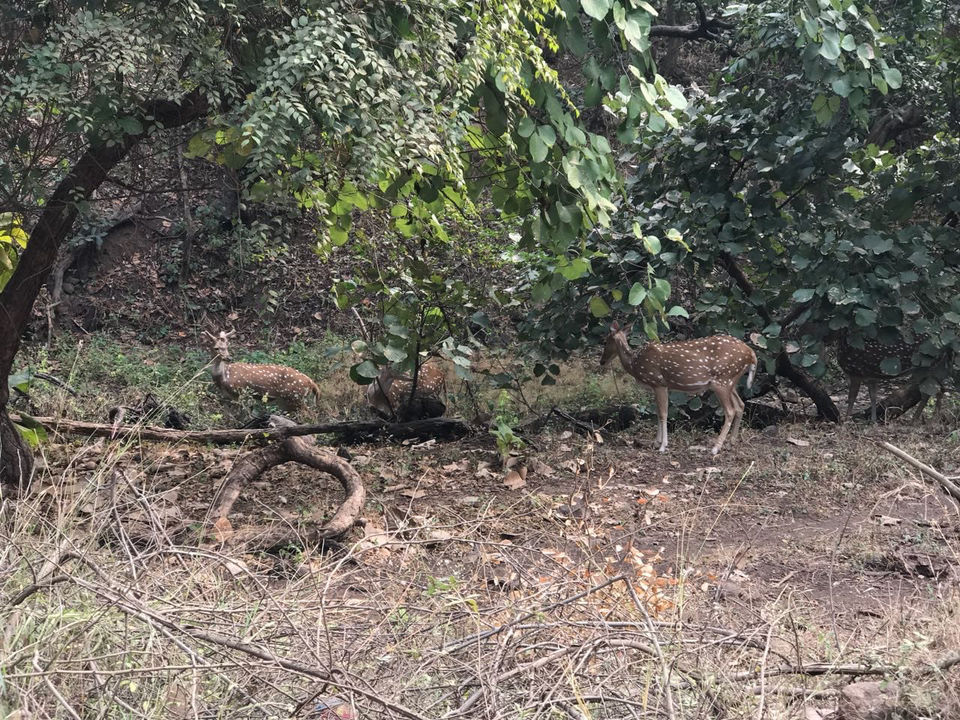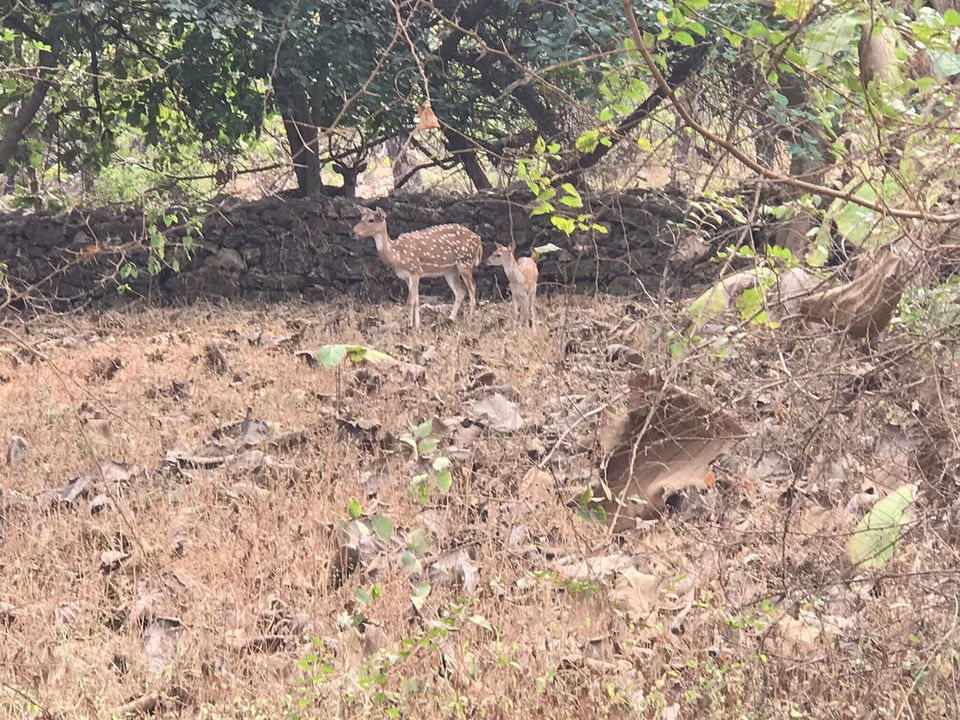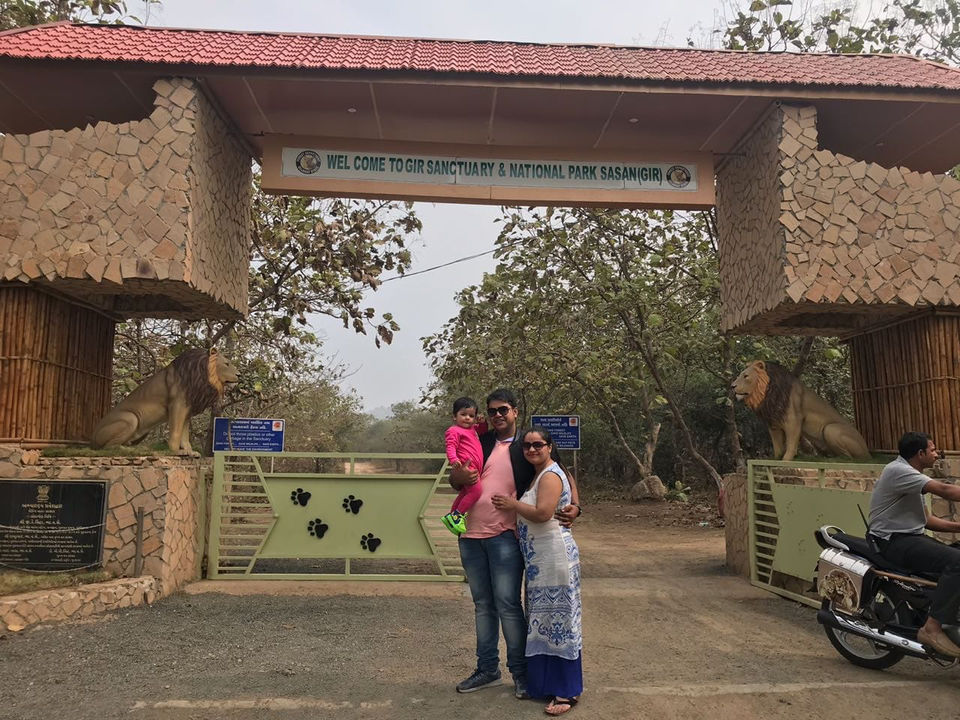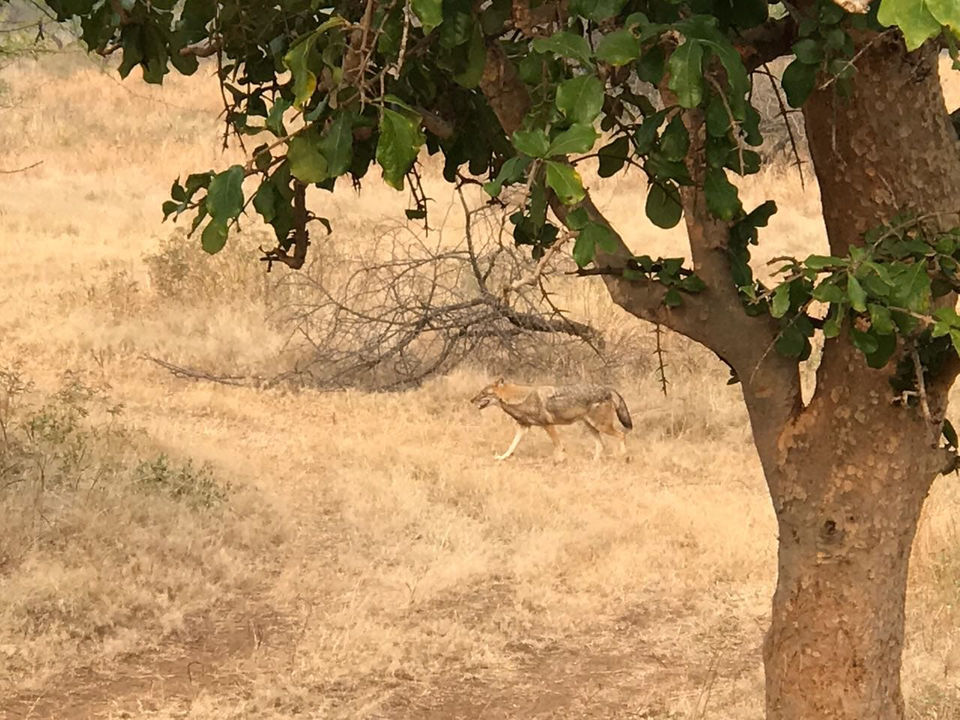 This day we have to explore Diu . Well Diu comprises of all the good things it has all type of places to see from memorial to museum . From Beaches to Caves to explore. This is UT so no law apply which apply in Gujarat so people often came here to have a drink and eat Non veg and there can be quite a rush during weekend.
We can have all type of water sports here from skeeing jet to para sailing , boat ride and anything you can imagine . After beaches we headed toward Dir fort it also consist of the Diu jail , fort is huge and with child don't forget to bring stroller so baby can relax and take nap. Around 2-3 hrs you can spend here .
After diu fort we headed to Nadia caves . A very peaceful and beautiful place to see the rock cave and very instagram able place too. You can head to local market or Diu museum as well. It all depends on one likes and dislikes. Next day we were having flight back to delhi. No direct flight to delhi from diu. So same connecting flight from Mumbai .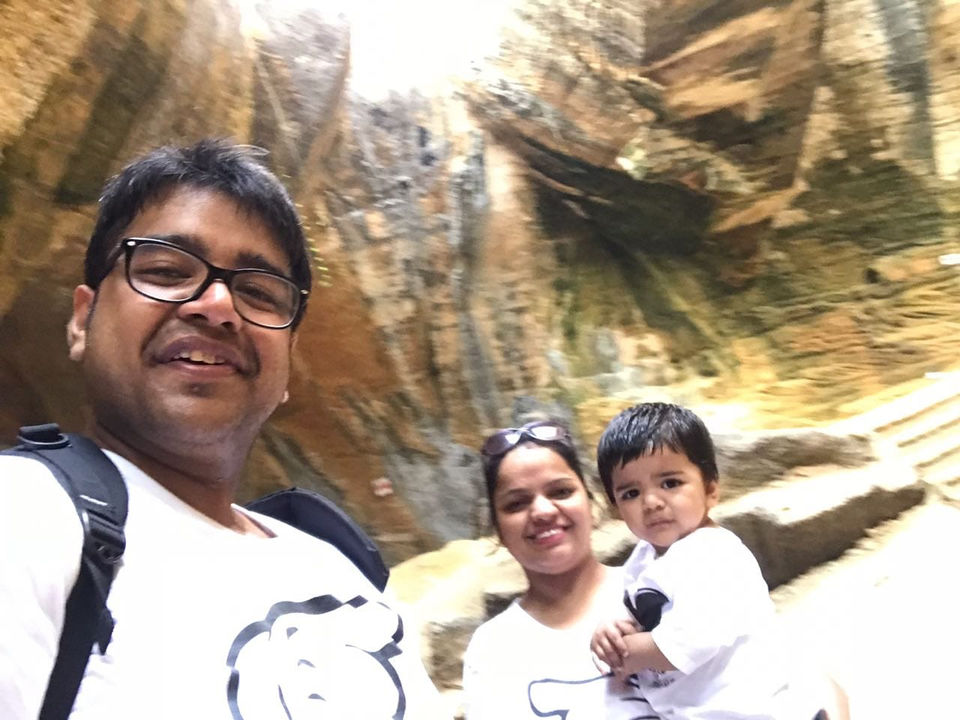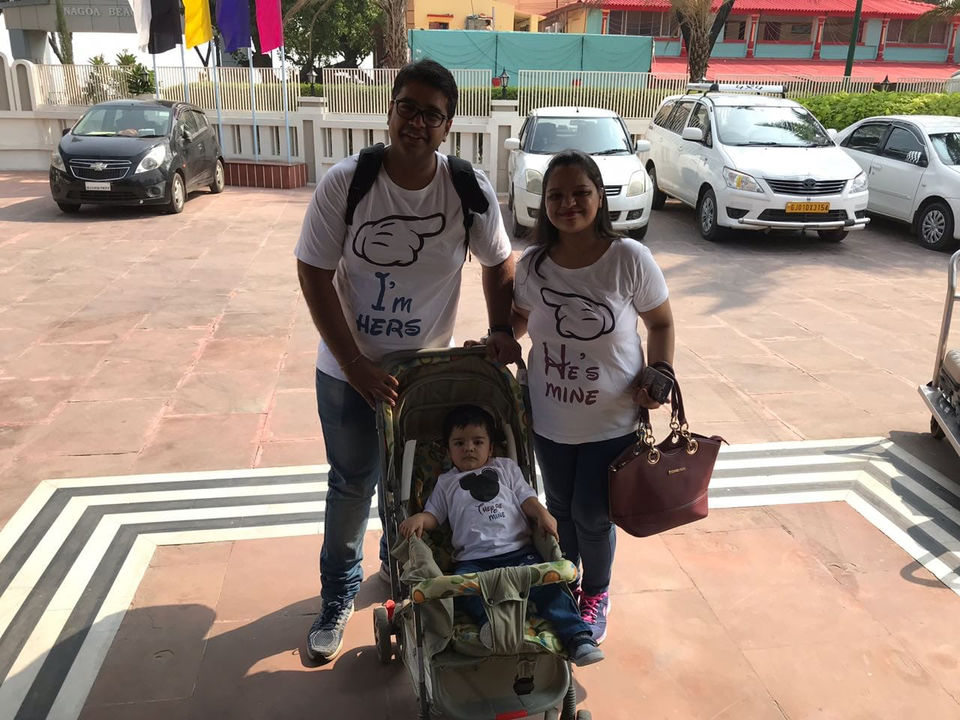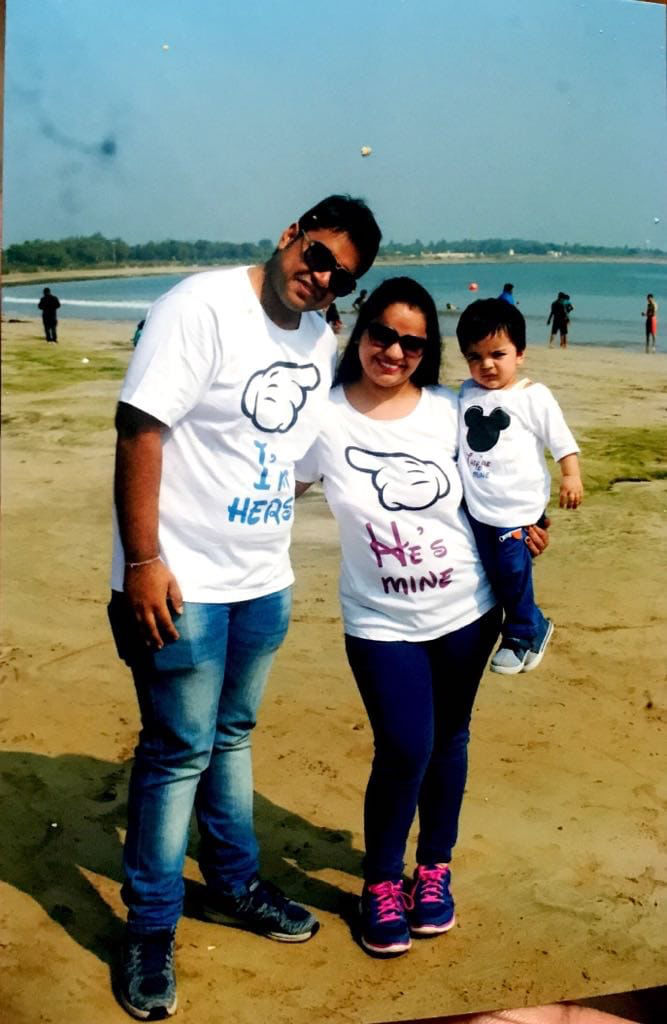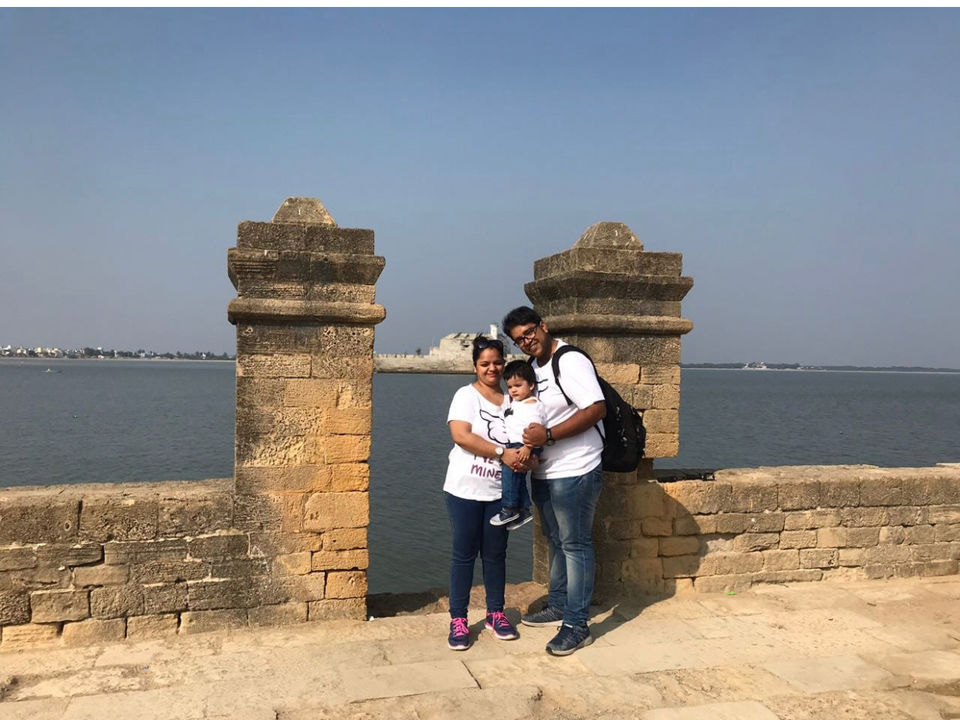 Frequent Searches Leading To This Page:-
Gujarat Affordable Tour Packages, Places to Visit in Gujarat, Gujarat Tour Package for Couple from Delhi, Things to do in Gujarat, Gujarat Holiday Tour Packages, Top Gujarat Packages for Family