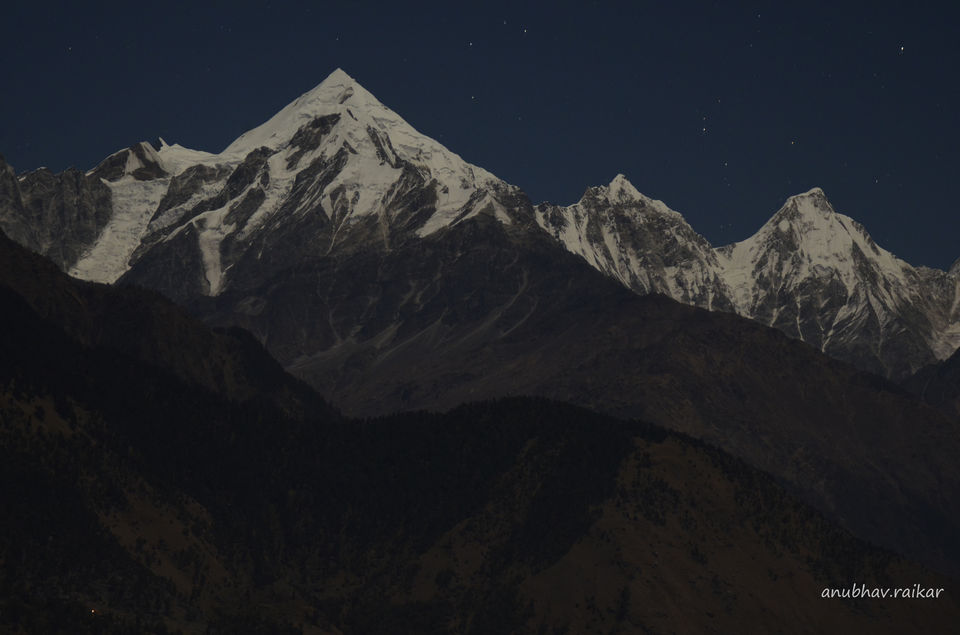 Kausani, Uttarakhand had been on my mind for quite sometime.. If you just do a google search, you get cool images of snow clad mountains and sunsets in Kausani.. I did an extensive search on various ways to reach Kausani.. It was either from Haldwani by buses or Kathgodam by taxis.. However, going to Himalayas for the first time on four wheels didnt give a high appeal.. Then it clicked me.. Bike Ride!
I quickly turned the pages and found a rental service.. http://bikersparadise.in/
Now, if you have a bike, you need to make a good plan and tour more places.. After more research, Munsiyari topped the list.. The photos posted here will tell you why!
I contacted this cool guy Anand Yadav, told him about my plan of 4 days and booked 2 bikes for 2.
We started from Mumbai to Delhi via flight at late night Friday..
Saturday, 12th Nov: Shatabdi train to Kathgodam.. It reaches Kathgodam at 11.40am.. We met Anand (our bike guy) at the station, took our bikes and set off to Binsar at around 12.30pm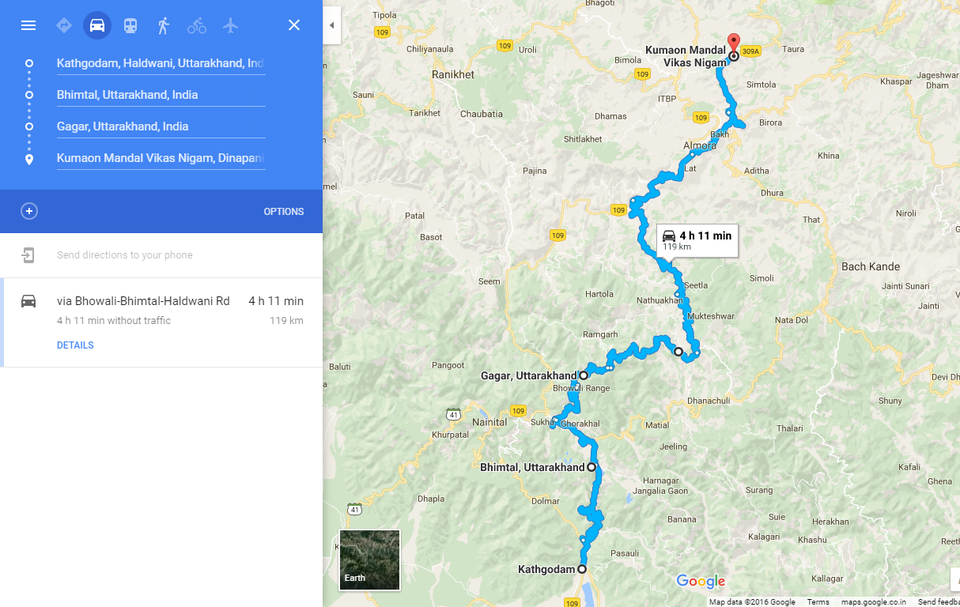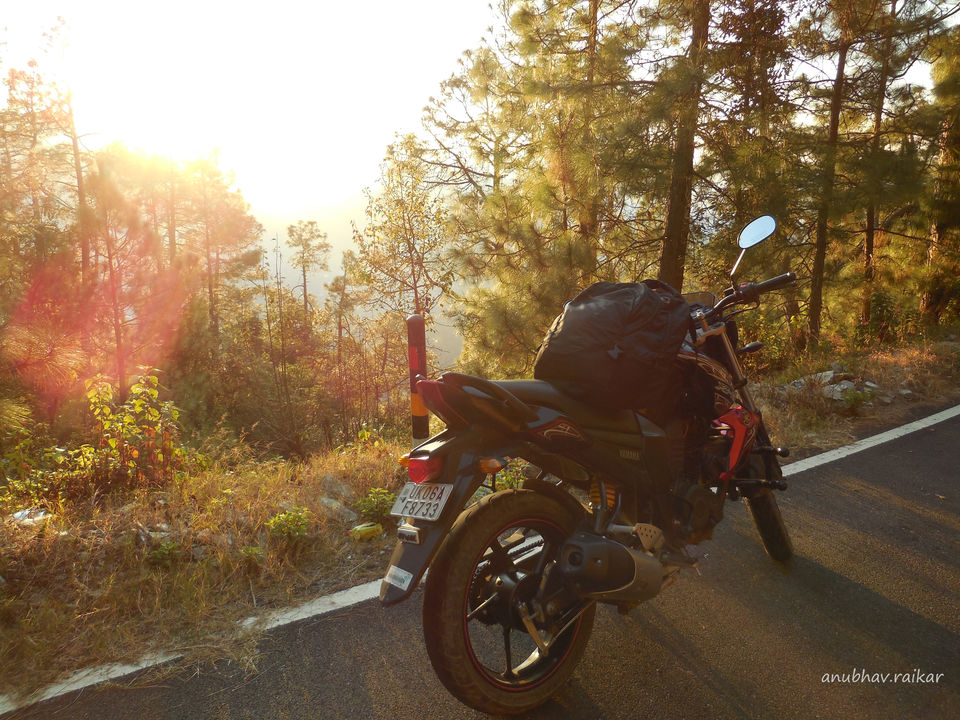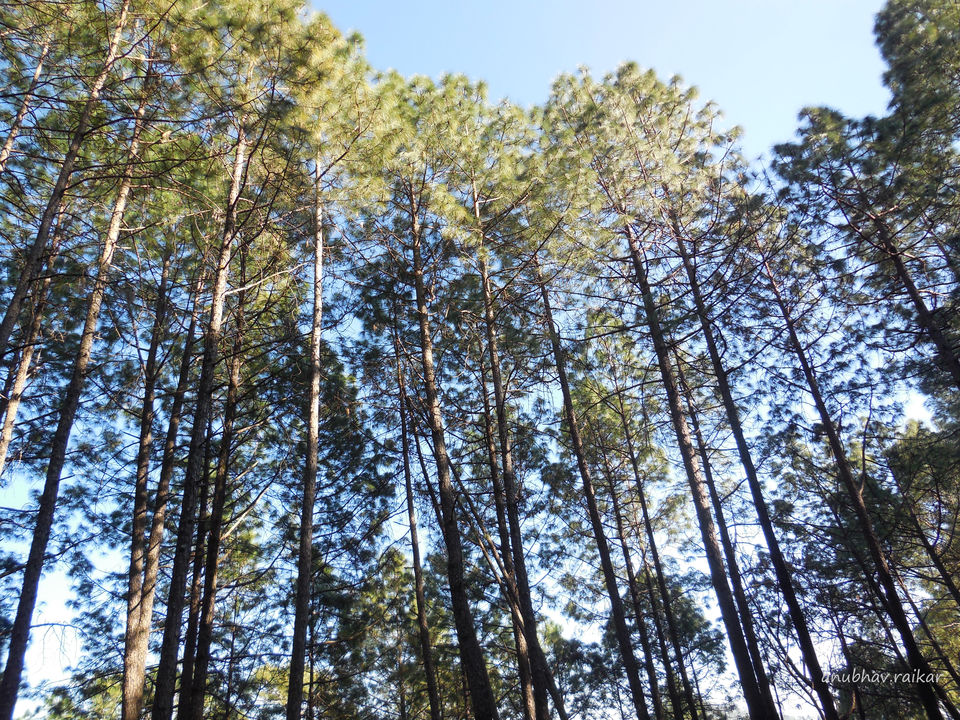 Based on Anand's suggestion, we took the inner road through Mukteshwar.. This forest road is a must to go through if you have time..
We reached our hotel at: Kumaon Mandal Vikas Nigam, Dinapani (pre-booked).. The place is good to stay.. Dinner is included in your tariff.. Parking space is ample..
Here is the view from the hotel room: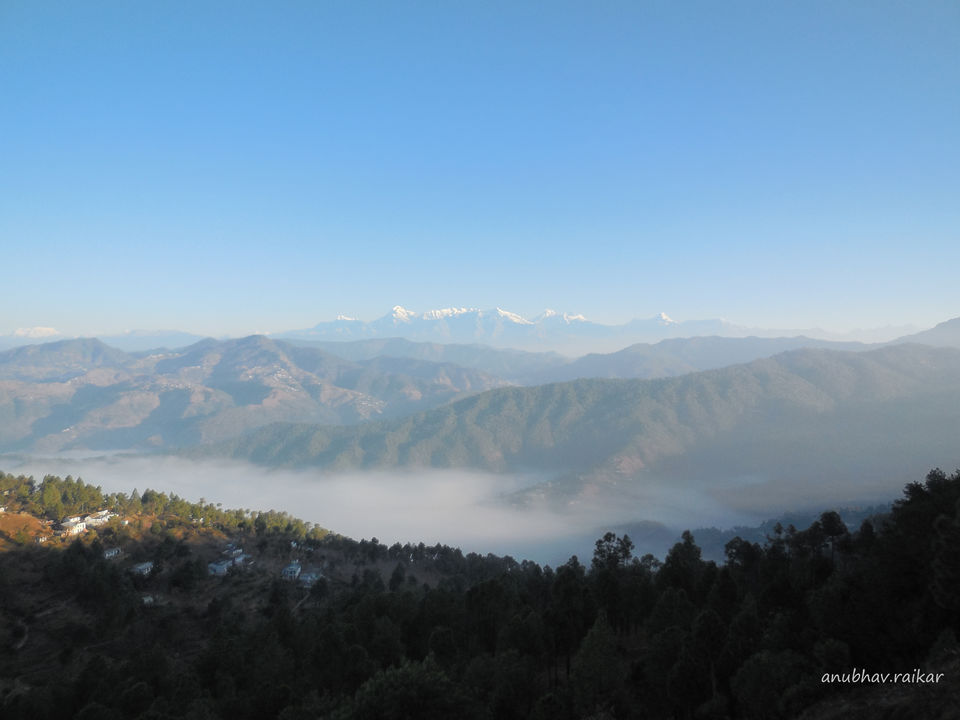 Sunday 13th Nov: We started at 9am for Munsiyari.. as you can see in the map, we took a route through a forest.. Ask for Gairar Golu Devata temple route and head through it if on a bike.. This is a super bumpy stone road and would damage your car.. recommended for bikes.. It offers outstanding valley views..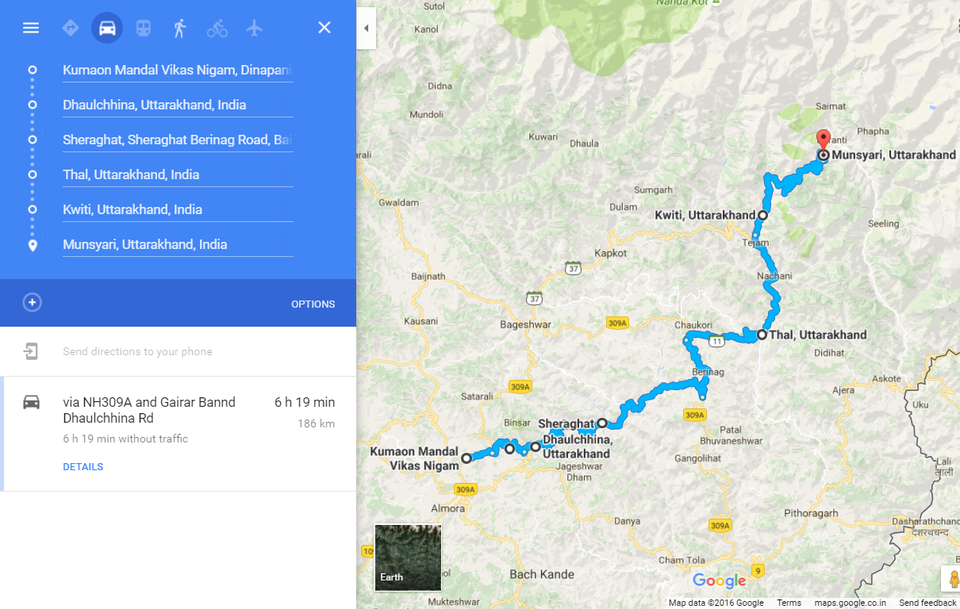 This part was going to be something.. The road was good till Thal.. then a lot of curves and hair pin bends, gravel, no roads, sand, flowing water.. All this Pumps you up!! Do not miss Birthi waterfall which comes after Kwiti.. I couldnt take a pic but do enjoy it on your way..
En-route Pics: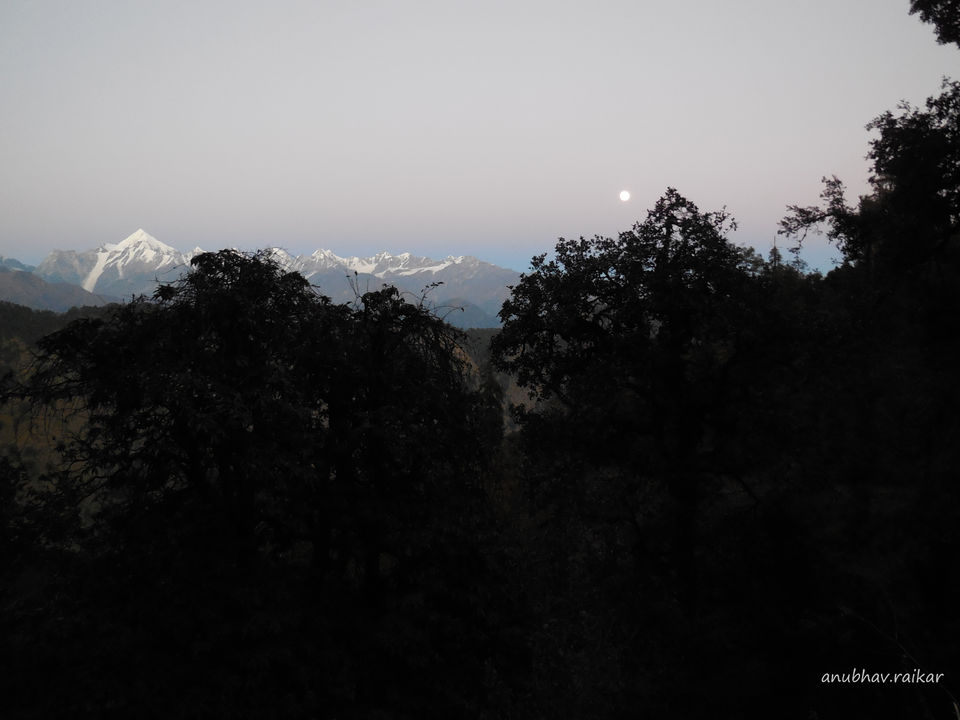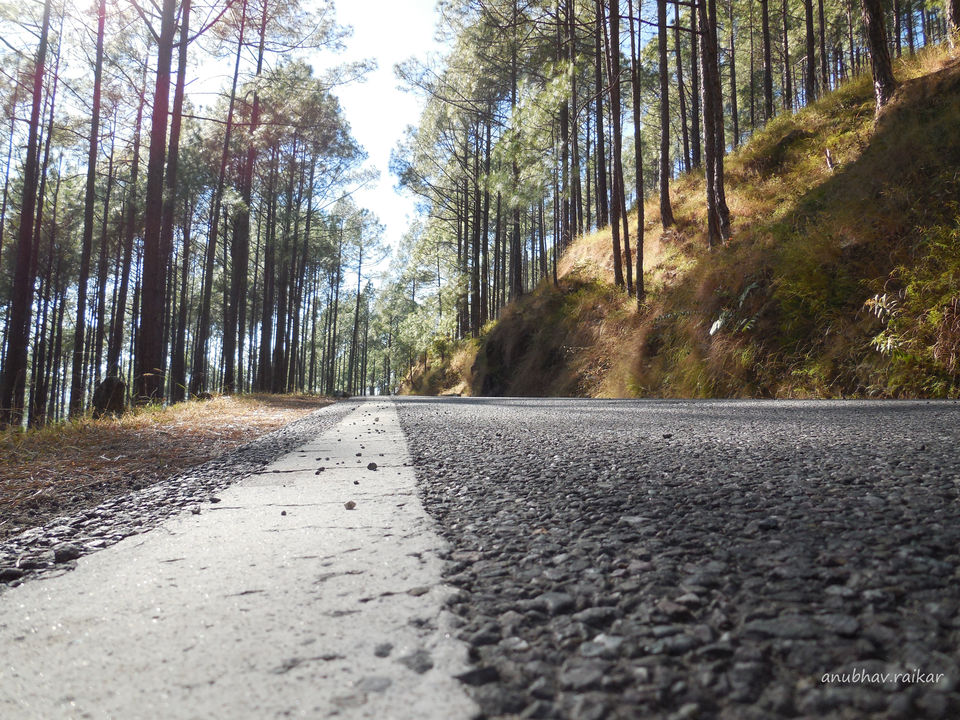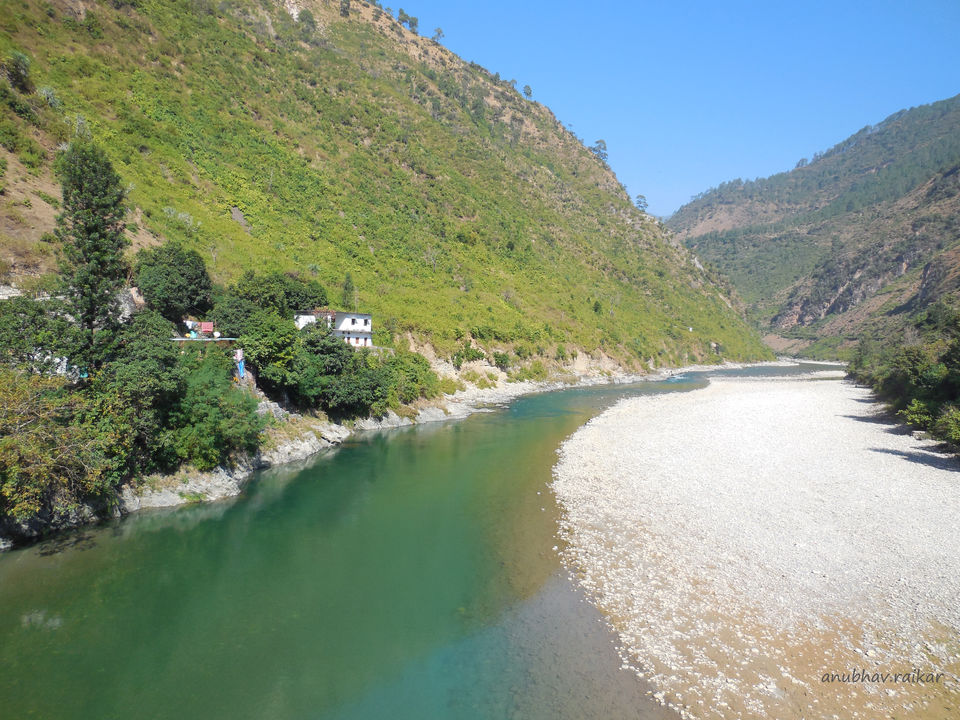 Munsiyari was cold.. very very cold.. As the night progressed, it was more than cold.. We stayed at Snow View Inn.. Pre-Booked through Stayzilla.. Mr. Inder is a friendly guy.. The rooms are great.. all have mountain view.. Do try the locally prepared mutton.. There is a small place where uncle and aunty prepare mutton and fresh chapatis.. You also get to warm your body here standing next to the earth oven :-P
Monday 14th Nov: Children's Day and Super'n'Úpper moon, 2o16
We started early from Munsiyari at around 7 I guess..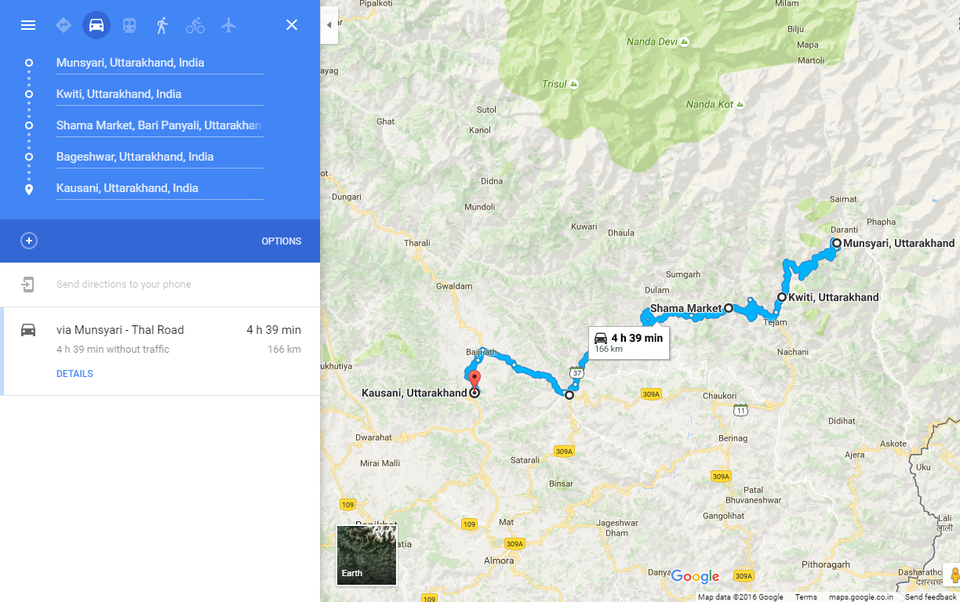 We had to cover that bad road of around 15km again..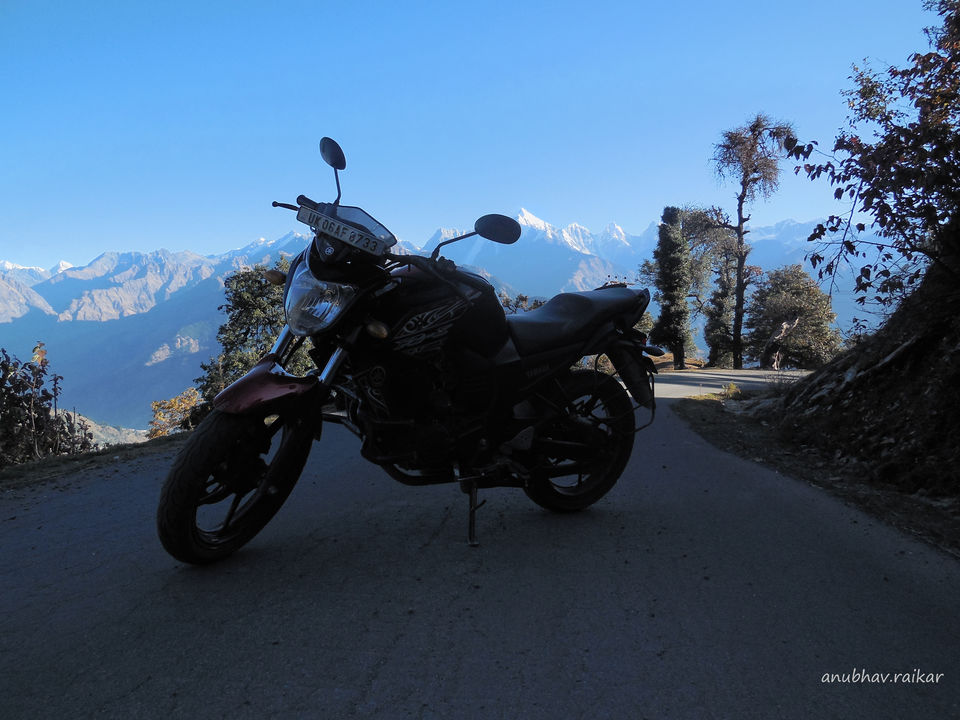 But wait.. the road to Shama (a village on the road to Bageshwar) is not a road at all.. Its a replica of Khardungla Pass :O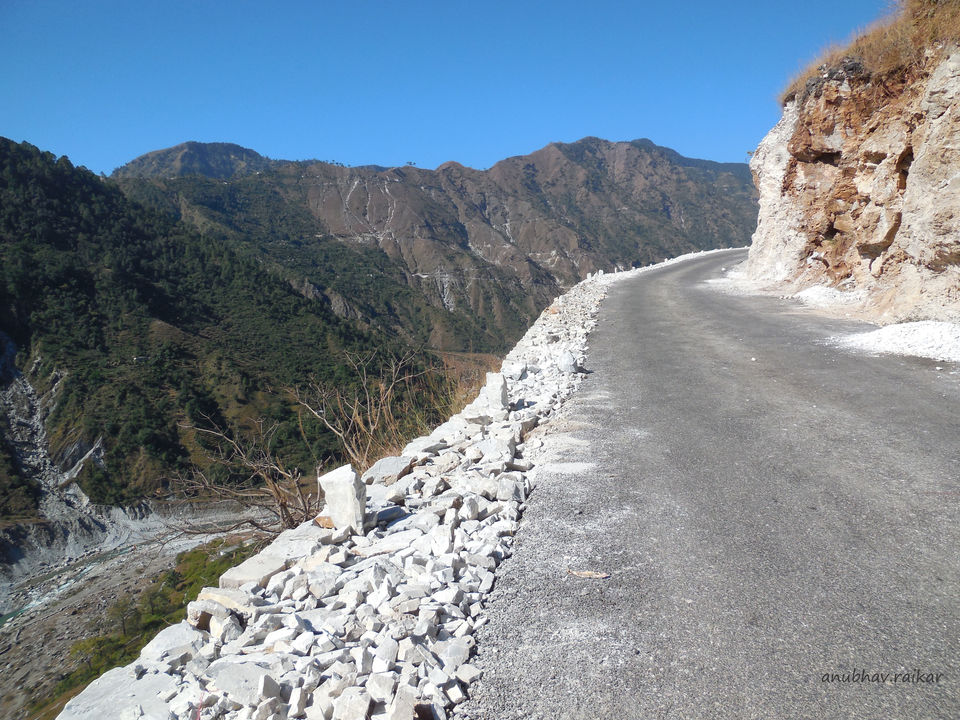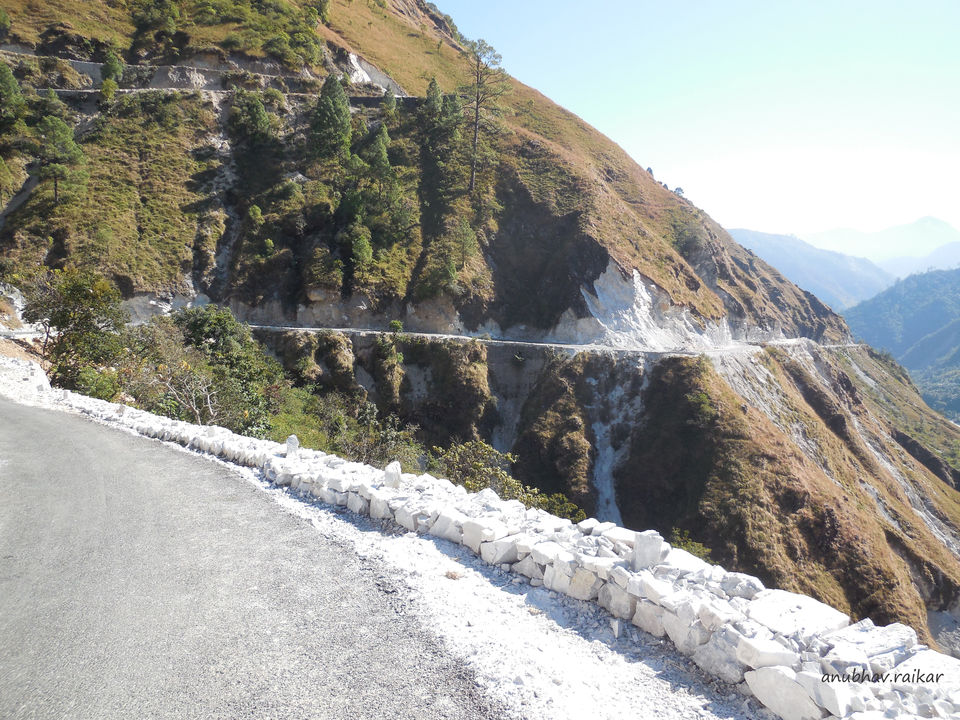 After Shama, the road is a flat plateau and of tar.. Ride like a wind here and reach Bageshwar.. At some places they were laying fresh tar and my bike tyres crunched their way..
We reached Kausani at around 5pm.. We checked in to our hotel: Natures Valley Resort Pre-Booked through Goibibo.. Yet again, another great room with an outstanding view of the Himalayas.. This time Trishul, Nandadevi and Panchchuli all together..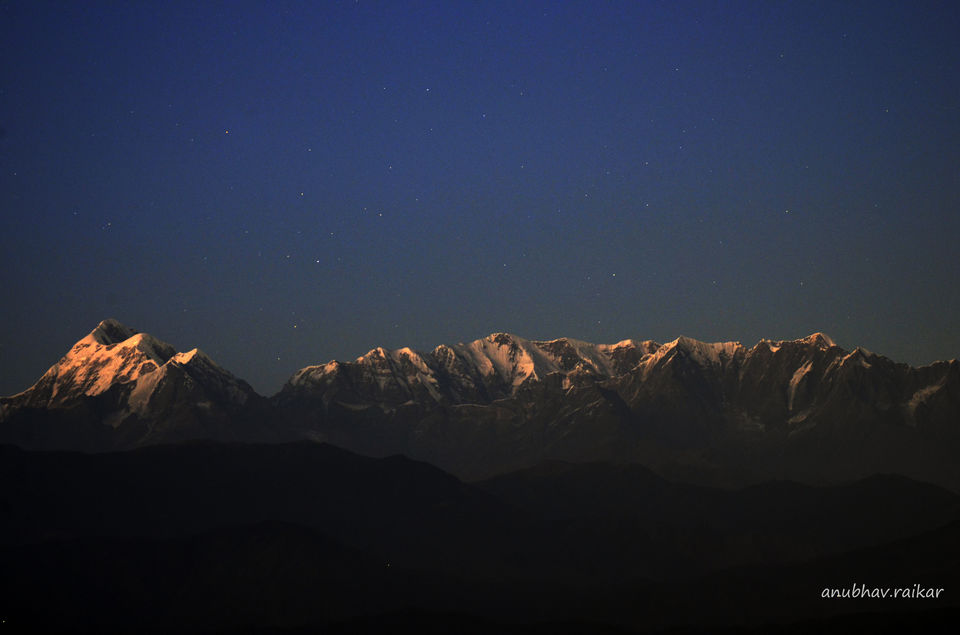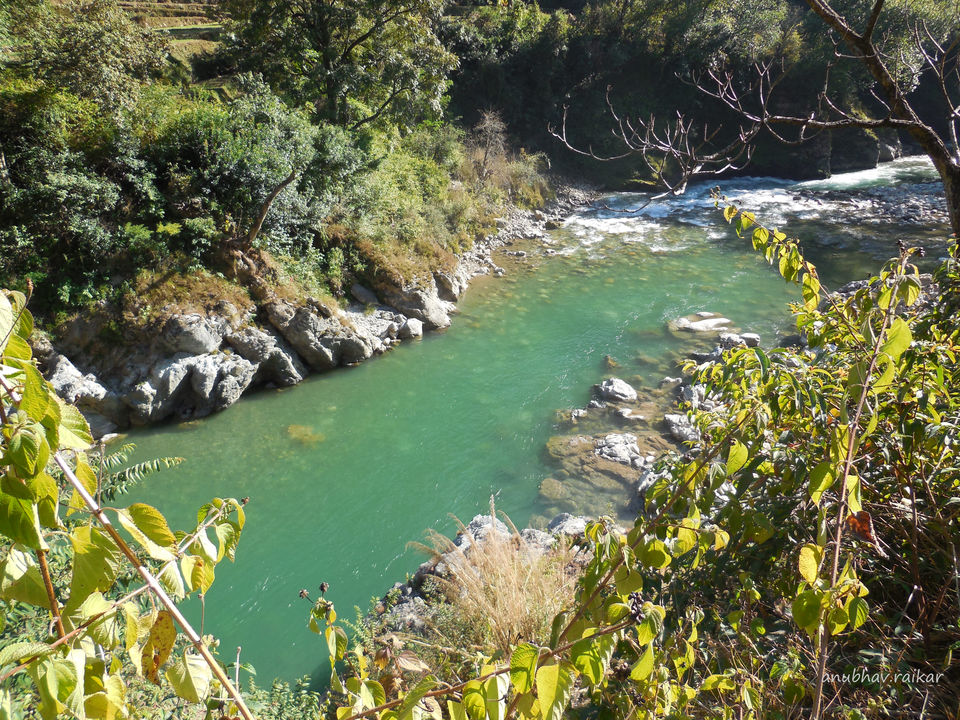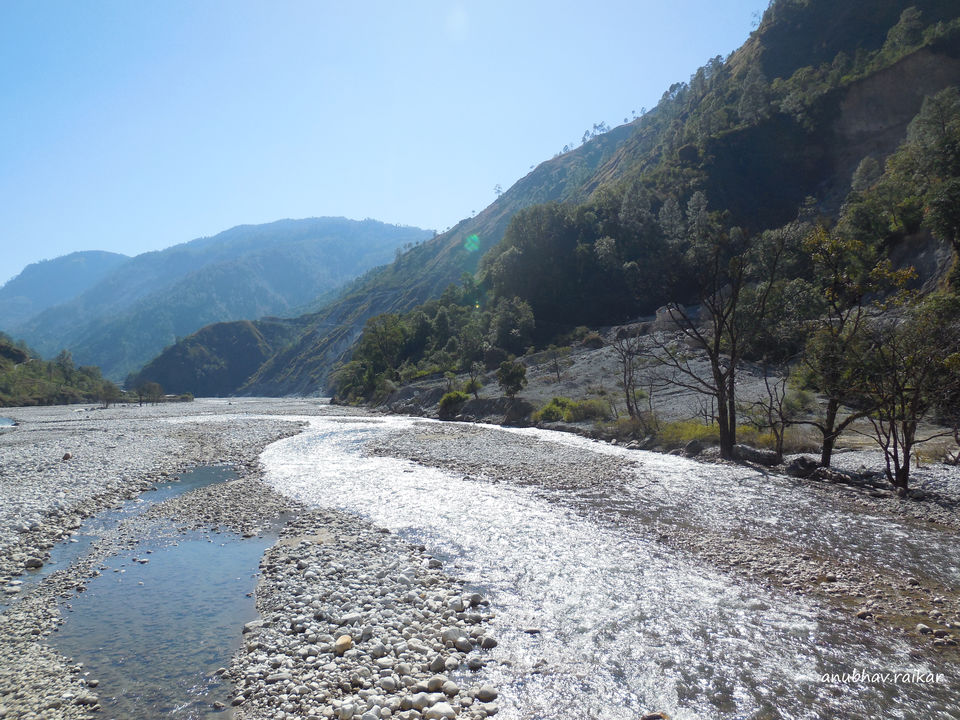 Tuesday 15th Nov:
We had to catch the Shatabdi to Delhi that departs at 3.30pm from Kathgodam.. We started at 7am towards Kathgodam.. The roads here are in the best condition and wide enough to ride above 50-60.. We reached easily by 1pm to meet our bike-guy cum friend Anand again..
-----------------------------------------------------------------------------------------------
I would suggest you to stay a day extra in these places as each place offers more sightseeing points and landmarks and temples that cannot be done in one day.. It would also help you acclimatize and rest from mountain driving.. Our purpose was solely a bike ride..
Please do comment if you need some info..
-----------------------------------------------------------------------------------------------
Tip 1: Do not miss the chicken and mutton dishes prepared locally at all these places..
Tip 2: Do not forget your camera and batteries and lenses and water and warm clothes and gloves and money (ATMs are rare)..
Tip 3: Ride safe!
-----------------------------------------------------------------------------------------------
Thanks to Devilonwheels: http://devilonwheels.com and Quorans for helping me get good amount of information..
*** Special BIG thanks to the government of Nainital district and Uttarakhand as a whole as well.. They are so prompt in carrying out road maintenance activities.. Bulldozers and trucks are always there to keep the roads safe and accident free..