Check out Udaipur to Kumbhalgarh, all by hitchhiking
My journey of RAJASTHAN IN 10,000 INR begins from Udaipur.
But the first thing that I did was, I overslept till next 2 stations i.e. I was meant to deboard at Chittorgarh but I unexpectedly slept till Bhilwara. It was somewhere near 4 am, so can't help.
I should have rather put an alarm.
Although I got a connecting train on time which was actually running late, so didn't have to bother myself anymore. Thanks to Indian Railways!
And then finally reached Udaipur after all that hustle.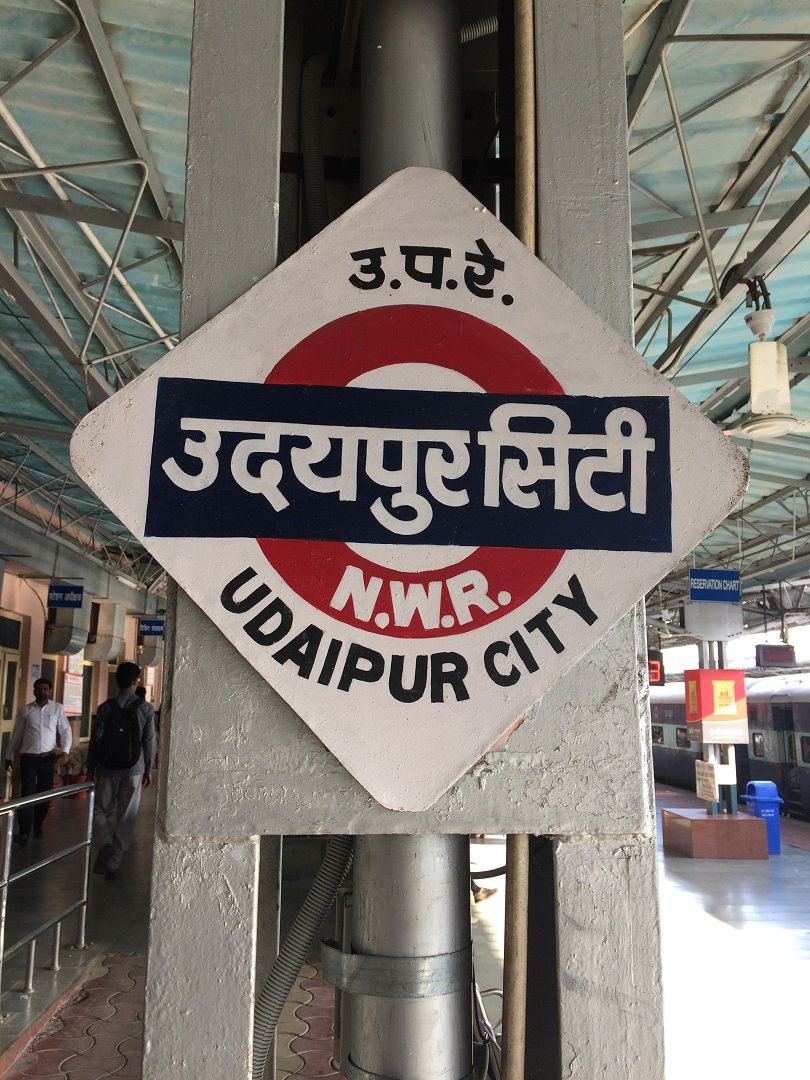 First thing first, I have to get ready and where can I find a place which would let me get ready for free?
Gurudwara! (Temple where Sikh worship) They often have a spare bathroom and sometimes rooms for travellers.
I started my travelling then by asking a local so that I can have knowledge about other places which I might not have because I was solely dependent on the internet especially Google and TripAdvisor.
So, after setting up my to do list I started looking for rides. A motorbike actually I was looking for as they have the highest possibility of giving a ride.
Well there are certain fundamentals of hitchhiking which you need to keep in mind:
1. Find a place where the probability of rides is better. Like Petrol Pumps, signals, where road diverges or near speed breakers which can help you to exchange one or two statements in your favour.
2. Know which direction you need to follow and stand on that side of the road where you'll expect vehicles to go.
3. Don't panic if you're not getting any rides soon enough, believe me, your ride will come, just keep yourself composed. And it was you who chose to hitchhike so there's no need of sulking.
4. Try as much as to be optimistic, because there are times where you won't be seeing any vehicle and you are the only one stranded on a highway.
5. Use common sense and listen to your instincts. (this needs to be on top)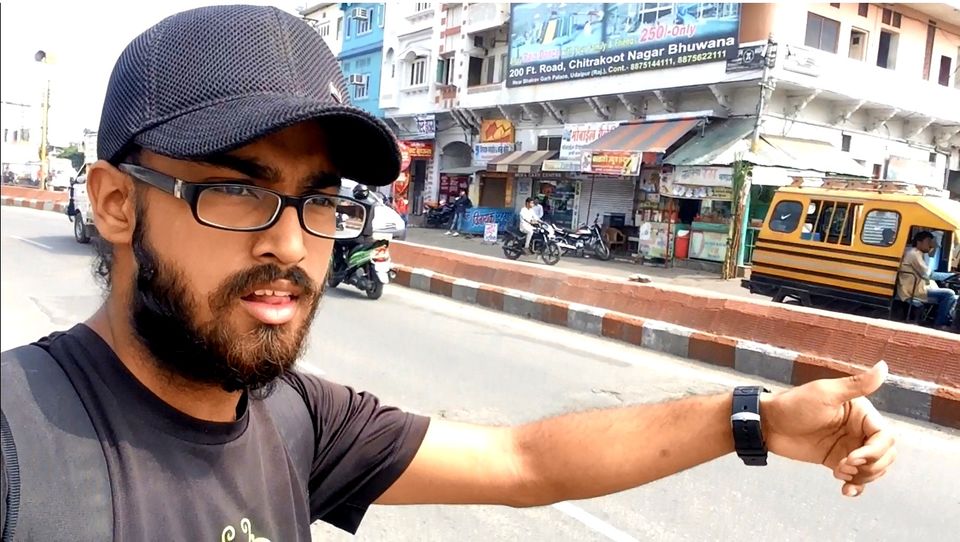 I hitchhiked to City Palace, Jagmandir (which I didn't visit as entry fees for 700 INR), Fatehsagar lake, Sajjangarh (Monsoon Palace) and all of this pretty much take up my whole day. I spent the day just travelling what's inside the city and planned next day to go outskirts.
I ate at local food stalls to lessen my expense. Stayed in a dormitory and hitchhiked all the way.
Starting early the next day because I have to cover a lot of distance and that too by hitchhiking,
On my way to Mount Abu, I have listed Eklingji, Delwara. and Kumbhalgarh. And this actually helped me while asking for rides.
As I have a destination which is not as far as 20 km.
So the catch is, break the route into smaller destinations which would help you to find rides more readily.
Then in almost no time I found my first ride then another then another and reached Eklingji.
Actually, it was easy to get rides near the city but I have to wait a lot when I was on the highway.
There is a temple of Eklingji where Mewar's worshipped in old days.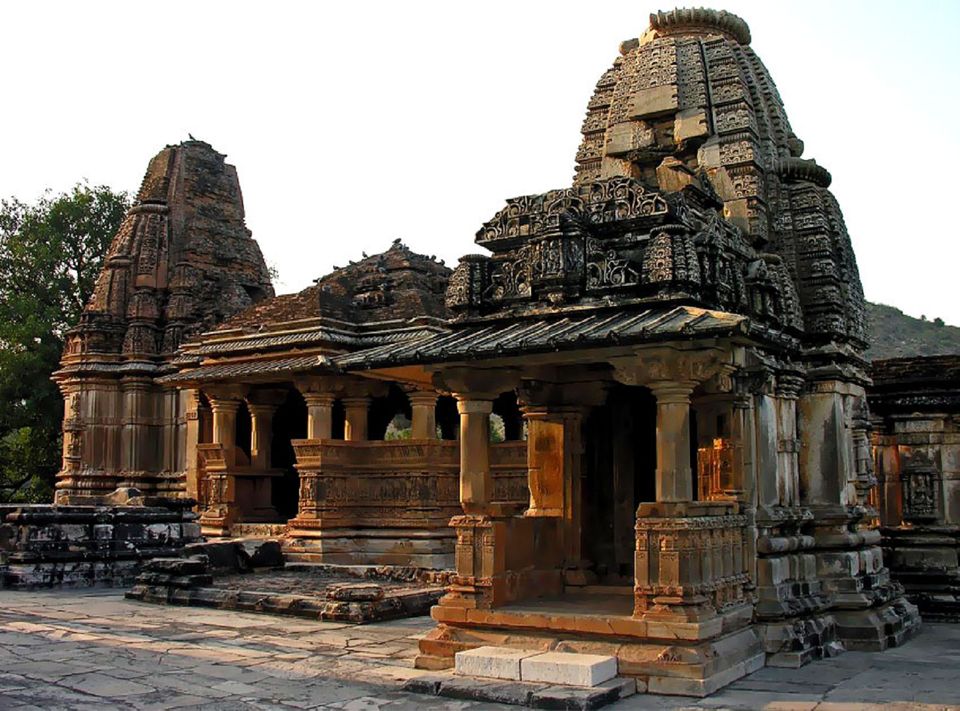 Moving on to Delwara then to Kumbhalgarh, I have to break that even more as it was still 70 km more.
But by reaching Nathdwara, it was already 4 pm and I have less than 2 hours to cover still a long distance, so I took a bus (public transport) to avoid hitchhiking in the night, obviously for safety reasons.
Then again I have to hitchhike till Kumbhalgarh from Kelwara as the bus have to go on the different route from there.
But nevertheless, I have covered a considerable distance.
Then that's where something unexpected happened.
While riding with this person, I asked in general about stay facility(like dorms or rooms) at Kumbhalgarh, but after chatting a lot he asked me to stay with him for the night. What?!
I was awestruck by that proposal. For a while, I doubted him as of how could a person be so kind that he is inviting a stranger to share his home?
How come a person in the world of manipulation, cheat and greed happens to be so nice that he's willing to share his home with me!?
Well, this kind of people in the world will give you an experience worth a million.
And that's one of the major reason why I love to travel as it leads me to connect with such a humble and genuine creatures of the world.
I went for light and sound show at Kumbhalgarh Fort.
And later that night spent telling my story and listening to theirs, having dinner and with a smile of relief acknowledging that there's more to the world than greed and money.
Unforgettable and rare experience I had.