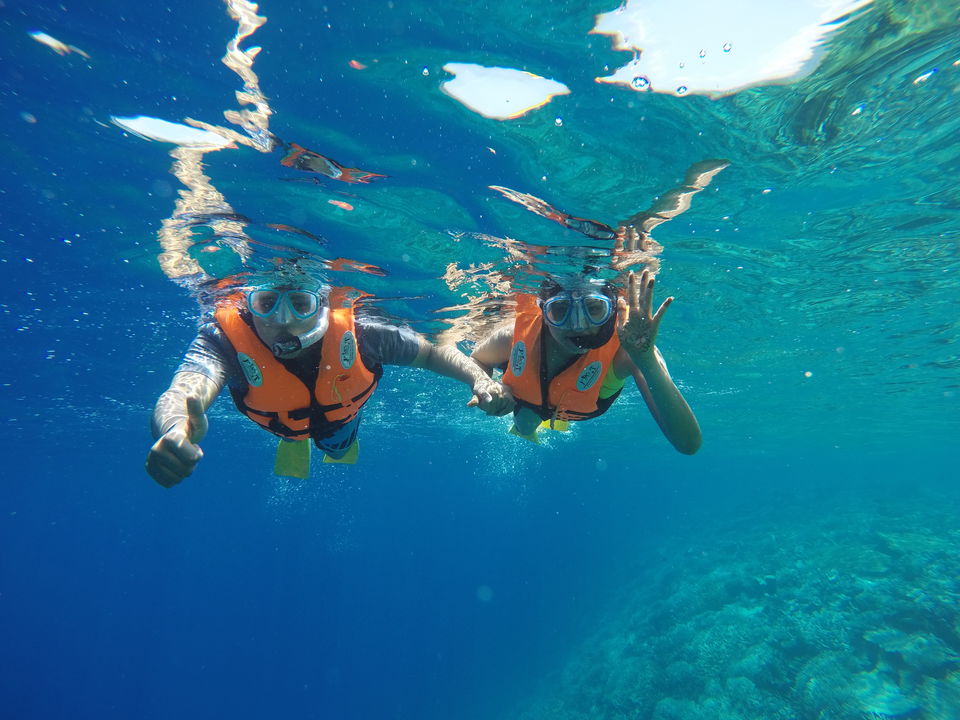 It was exactly a month back we left for our honeymoon at Maldives.
When you have wanderlust so deep rooted to your bones, you really want to research before taking this decision of HONEYMOON … of course I spent way too much time on tripoto, google, pinterest, insta, trip advisor .. and everything else I came across … This even doubled as my Husband too is a computer geek … 
All we knew is … We didn't have much time for a long holiday and we wanted something EXOTIC …. now 2 people may have a different version of their Exotic … but finally after a lot of discussion we finalized Maldives.
It's a place you fall in love with as you step into the island and all you want to do is just stay there and not come back.
We stayed at Lily Beach Resort and we are more than happy with their service. 
The weather was pretty hot and humid .. I have no clue how many times we showered and we came back completely tanned (Although we carried our SPF 50+)
There isn't much to do there .. It's all about the view, the wine and the company.
- Snorkeling was the best experience and what's even better is when you do it with your loved one, holding hands, watching the sea life and marveling over the beauty. 
- When you just sit there on the sand watching the ocean. 
- When you watch your Mehandi fade away along with the waves and you realize that it's been a while since we are married and it feels pretty good.
- When you oversleep in the morning, laze around in the day, hog in the evening and drink at night.
If you are someone who wants to visit places and party at night … Maldives isn't for you. 
Maldives is … for lazy people … if you just want to lie in the ocean, sip your wine and watch the sunset … 
As per my experience, I think Cloud 9 could be rephrased to Maldives …