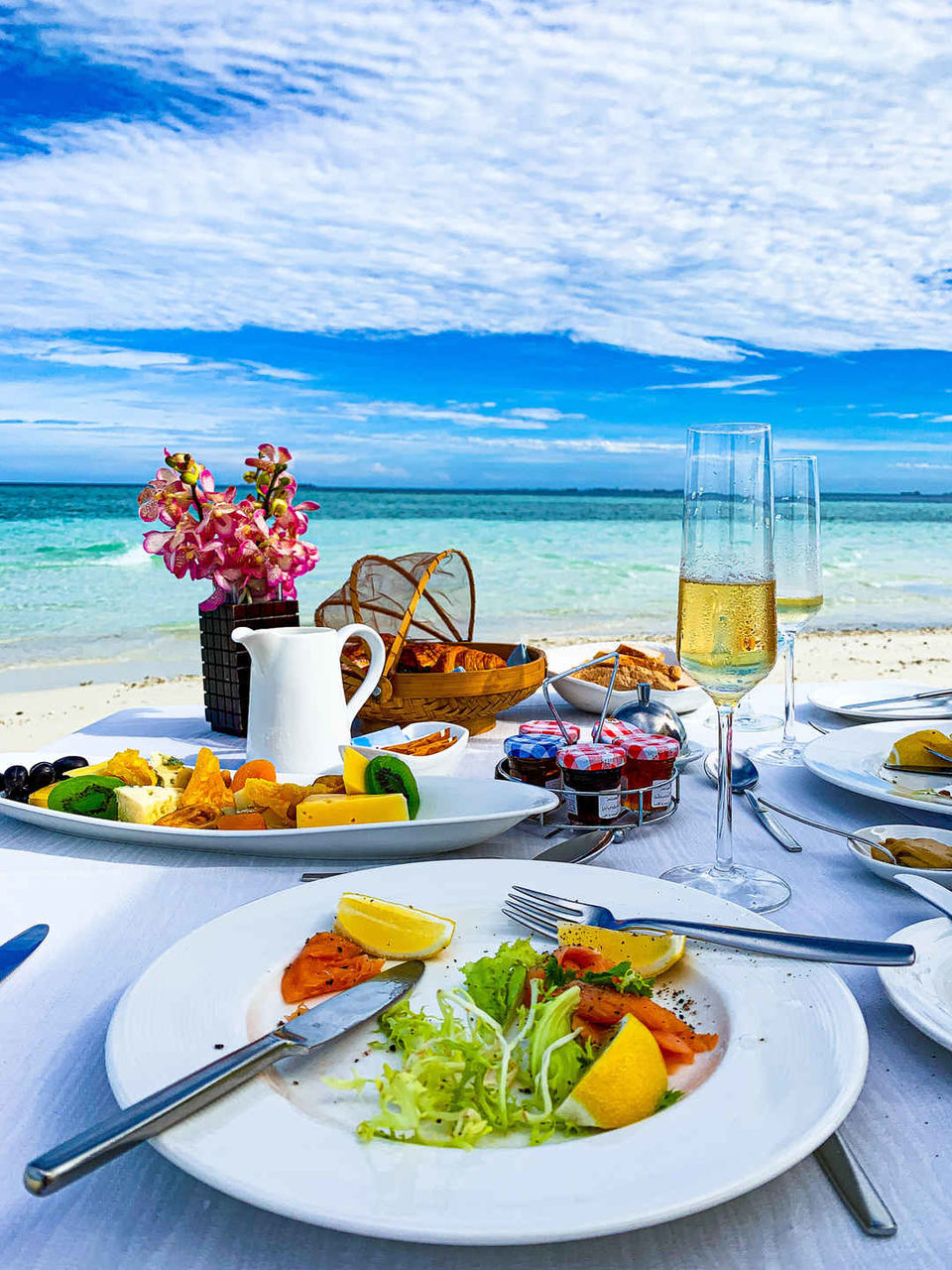 If there really was paradise, I am sure it would be dressed in sandy beaches and dancing waves. After all, nothing comes close to the beauty of liquid golden sunsets dripping into sapphire blue oceans. And I know that thousands of travellers agree with me on this. Why do I say so? Well, because Maldives and Andaman Islands have emerged as the two most-visited destinations in the last two years. You know there's a charm about a place when even a pandemic cannot keep people from visiting it!
However, if you are part of the gang that is yet to visit either of these destinations, then you've landed at the right place because I have made a comprehensive guide that will help you choose the right coastal paradise for your big trip in 2022! Keep reading.
1. Best Time to Visit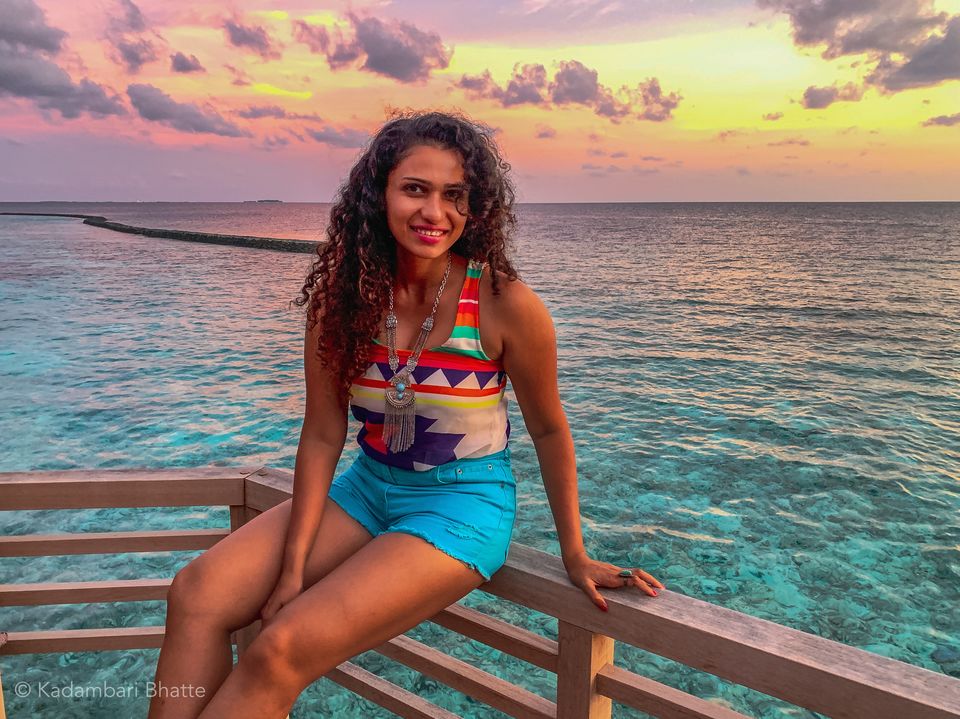 Whilst enjoying a Maldivian sunset I remember it wasn't as hot as I had expected it to be. Provided you are in summer clothes and breezy dresses you will love the weather! With tropical climate, both Maldives and Andaman have a similar climate throughout the year. The average temperature ranges from 23℃-31℃ in the Maldives while the Andaman and Nicobar islands have an overall temperature of 28℃. However, please note that one should not travel to Andaman and Nicobar islands during the monsoons due to high tidal waves.
When to visit:
Visit the Maldives from November to April, when you can enjoy dry, sunny days and blue skies.
For Andaman and Nicobar Islands, the best time of visit is October to May. Avoid July to September which is the monsoon season.
2. Best Places To Visit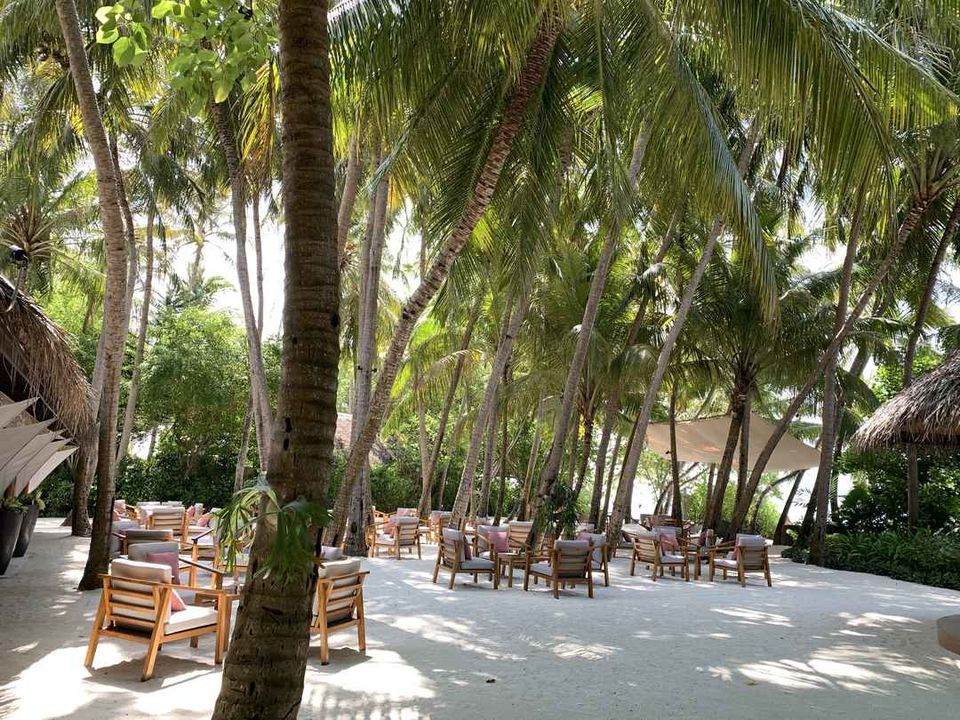 Andaman:
Andaman is a huge landmass with 349 islands, but only 10% are accessible to tourists. Known for its tranquil beaches and peaceful stays, you won't be short of places to visit when in Andamans.
Places you must visit in Andaman: Port Blair, Havelock Islands, Baratang Island, Neil Island, Ross Island, Rangat and The Great Nicobar Island.
15 Offbeat Things To Do On Andaman And Nicobar Islands
Maldives:
Maldives offers 300 islands that come with private beaches and luxurious resorts. Relax on the island resort you wish to stay on and experience the magic of Maldives.
Places you must visit in Maldives: Male Atoll is the capital of Maldives, you can choose to skip it and go directly on your island. There isn't one single island that is the best in Maldives, you can choose to go island hopping or stay on a single one like we did. Some which I recommend are Baros Island, COMO Cocoa Island, Huvahendhoo Island, Bioluminescent Beach and Maldive Victory.
3. Culture, Currency and Language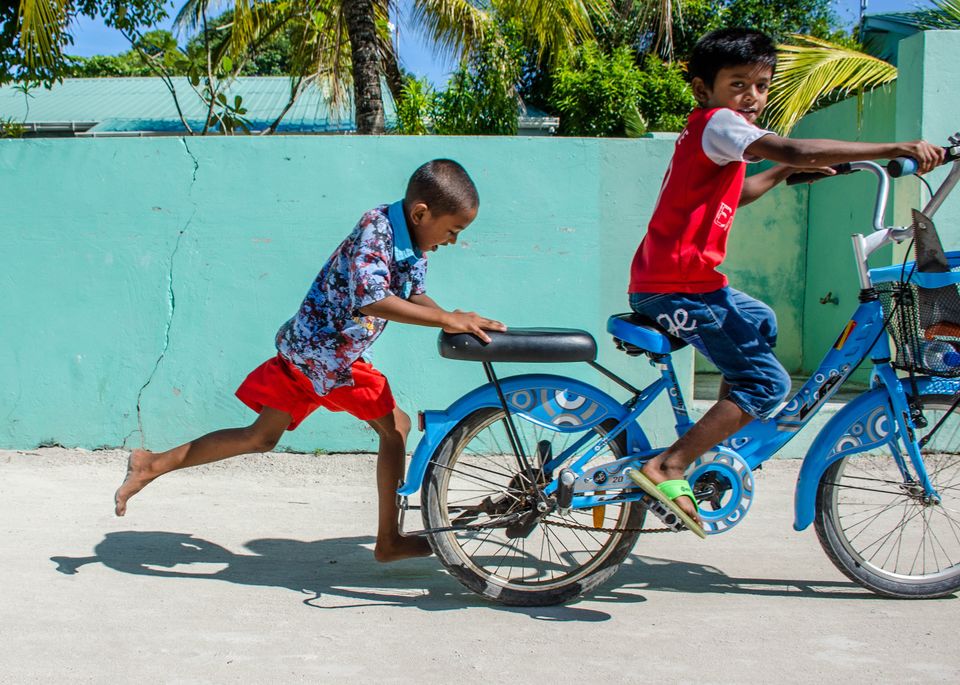 Andaman:
Culture and Language:
With home to five indigenous tribes, around 572 islands and only 38 inhabited, Andaman & Nicobar Islands has a primary language known as Andaman Creole Hindi which is a mix of Hindi, Bengali and Tamil. If you are from India you don't have to worry about communication.
Currency:
The currency in use in Andaman and Nicobar Islands is the Indian rupee.
Maldives:
Culture and Language: The Republic of Maldives is an island state with 26 atolls, and the main religion that is followed is Islam. The national language of Maldives is Dhivehi mainly derived from the Sinhala language of Sri Lanka. But English is widely spoken in Maldives and doesn't occur as a barrier for tourists.
Currency: The national currency is called Maldivian Rufiyaa. But most of the private island resorts in Maldives accept only US dollars so make sure to keep some on you.
4. Accommodation and Expenses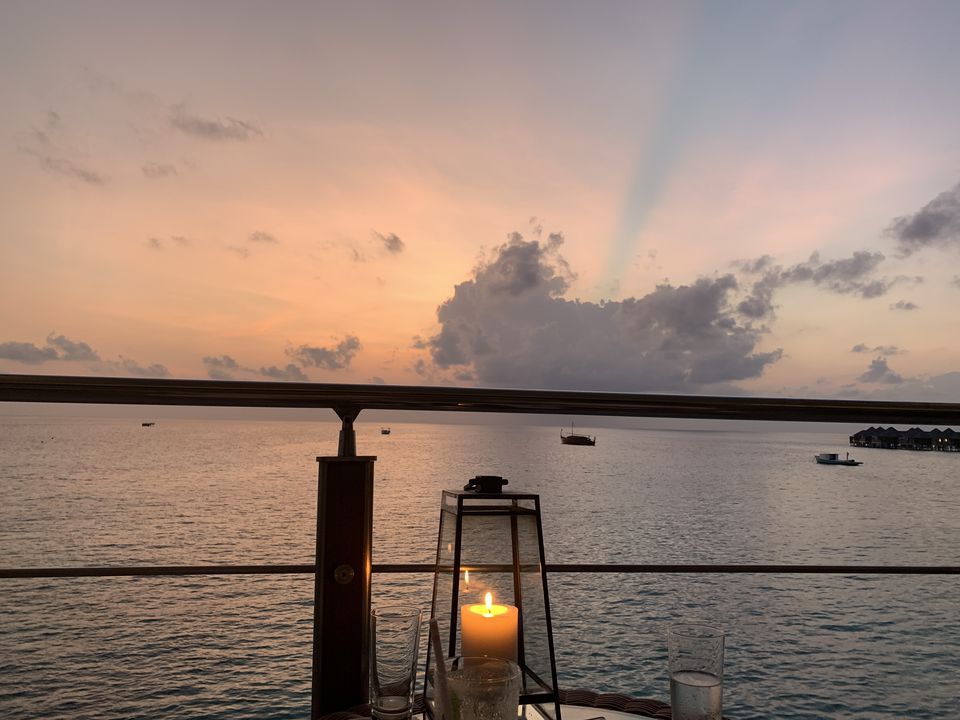 Andaman:
For an average trip of four to five days the cost starts from INR 10,000 and can go up to INR 35,000 depending on the kind of resort or hotel you choose, flight tickets and other expenses. It's best to go in a group if you are planning to hire a car, which makes it more affordable. To avoid spending more, book your flight tickets during the low season for the upcoming high season, this will save your money and help you plan in advance.
Andaman accommodation expenses:
Budget stay: Rs. 2000 – Rs. 2,500
Premium stay: Rs. 4,000 – Rs. 7,000
Luxury stay: Rs. 15,000 – Rs. 35,000
Explore the Tropics of Andaman Islands and Stay at These 21 Hotels & Resorts Picked for All Budgets
Maldives:
Just like Andaman Islands, it depends on what you wish to do in Maldives. Some may want a budget trip and others a luxury getaway. The cheapest you can do an average four day trip can range from INR 4,000 to 35,000 or more if you wish to stay in an ultra luxury resort. If you wish to go on a luxury vacation the amount of money you can spend if limitless.
Maldives accommodation expenses:
Premium stay: Rs. 10,000 – Rs. 15,000
Luxury stay: Rs. 35,000 onwards
These 11 Lavish Resorts in Maldives Offer the Best Luxury Holiday That Will Leave You Dreaming!
5. Visa Requirements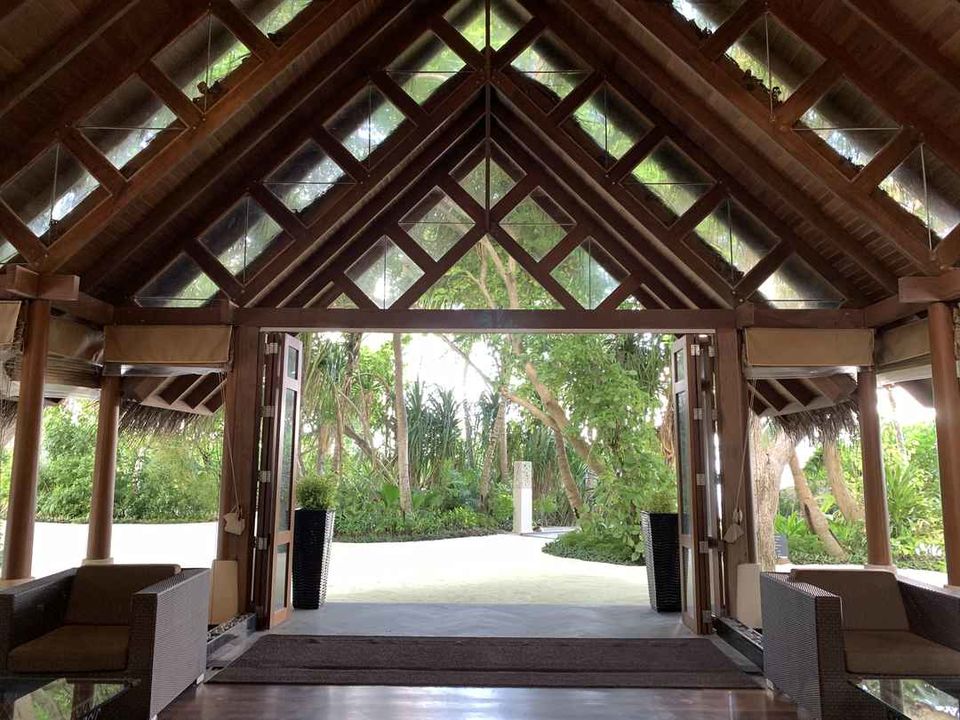 Andaman:
Indian passport holders do not need a visa to visit Andaman and Nicobar Islands. Make sure to carry a government ID along with you. However, if you have a foreign passport you will need a visa which is valid for fifteen days to six months.
Flight expenses: Return tickets approximately Rs. 16,000 – Rs. 20,000 per person
Maldives:
You do not need a pre-arrival visa to enter Maldives. Although a visa on arrival is issued for a total of 30 days on arrival at the airport. Make sure you have atleast three blank pages in your passport for stamping and your passport is within six months validity.
Flight expenses: Return tickets approximately Rs. 12,000 – Rs. 15,000 per person
6. Ideal Duration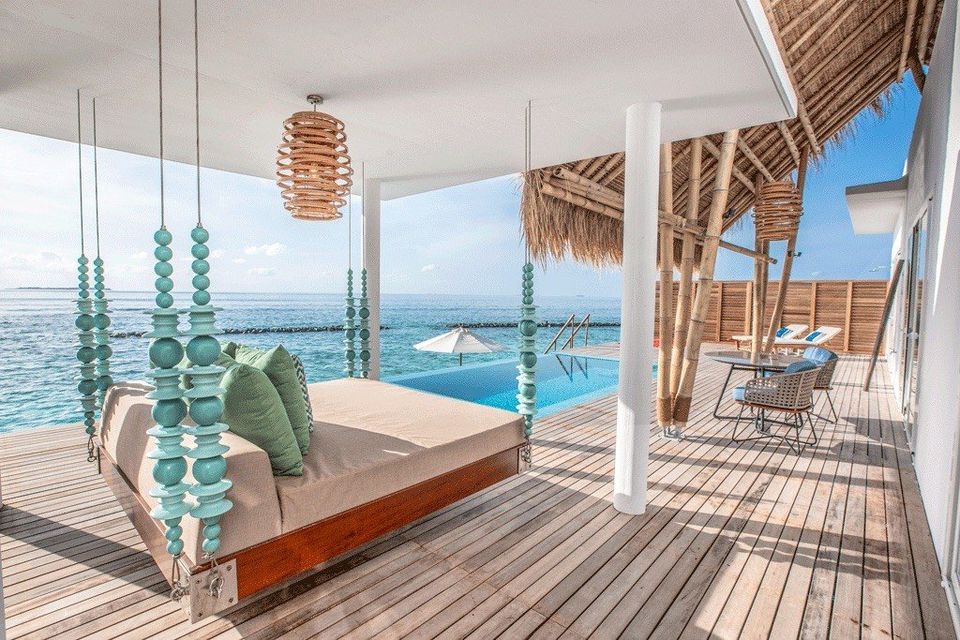 Andaman:
You will require a maximum of six to eight days to explore all the main locations and enjoy your holiday.
Maldives:
For Maldives four to five days is a good number of days to spend time on one island and explore other islands around you.
7. Which one has the best beaches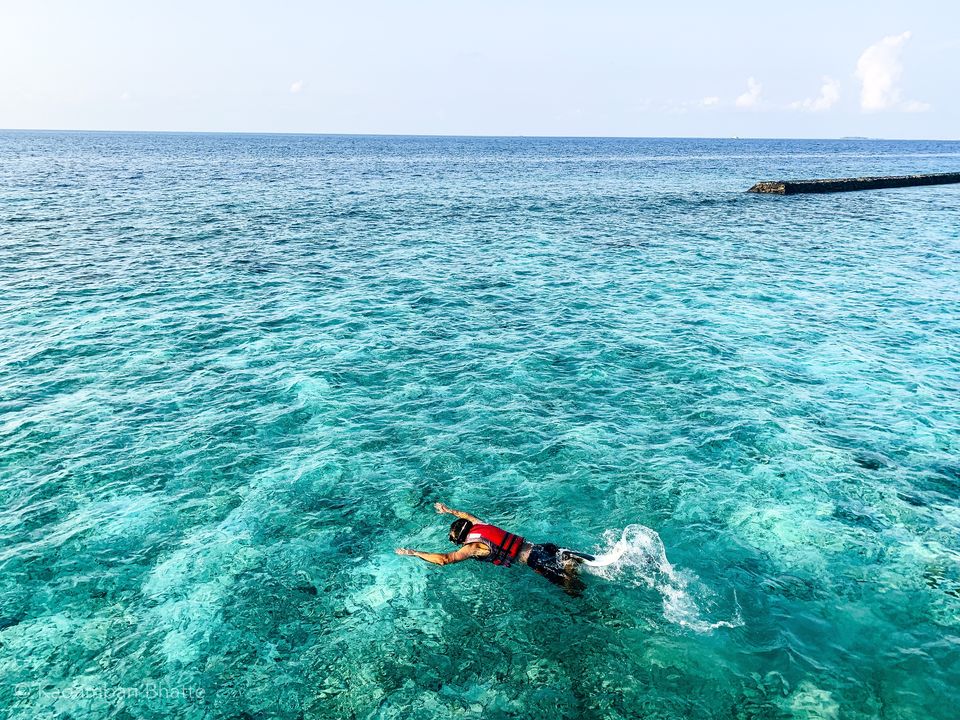 Andaman:

There are a number of beaches on the various island that are worth visiting. If you want to getaway from the crowd, explore the secluded beaches perfect for a private holiday with family and for couples. Enjoy snorkelling, bird watching, dolphin spotting, boating on the beaches on Andaman Island. Some of the best beaches to visit are Kala Patthar beach, Radhanagar Beach, Elephant beach, Sandbar Beach between Ross & Smith Islands, Chidiya Tapu Beach and Laxmanpur Beach.
Maldives:
Dotted with ocean villas and turquoise blue waters, Maldives has some of the worlds best beaches. Not just the beaches but the marine life is diverse! If you love to snorkel or dive, you will be in a heaven in the blue waters! I swam with Sting rays, sharks and some beautiful fishes in the live reef of Baros Island. In case your resort doesn't have a live reef you can always take a boat and go to the live reef for snorkelling or diving.
A 4-Day Guide To Having An Unforgettable Experience In India's Favourite Beach Destination, Maldives
Please do not wear sunscreen before going in the ocean as it is harmful to the marine life. Coral reefs are dying and it is best practice to not touch them, they are beautiful to only look at.
8. Cuisines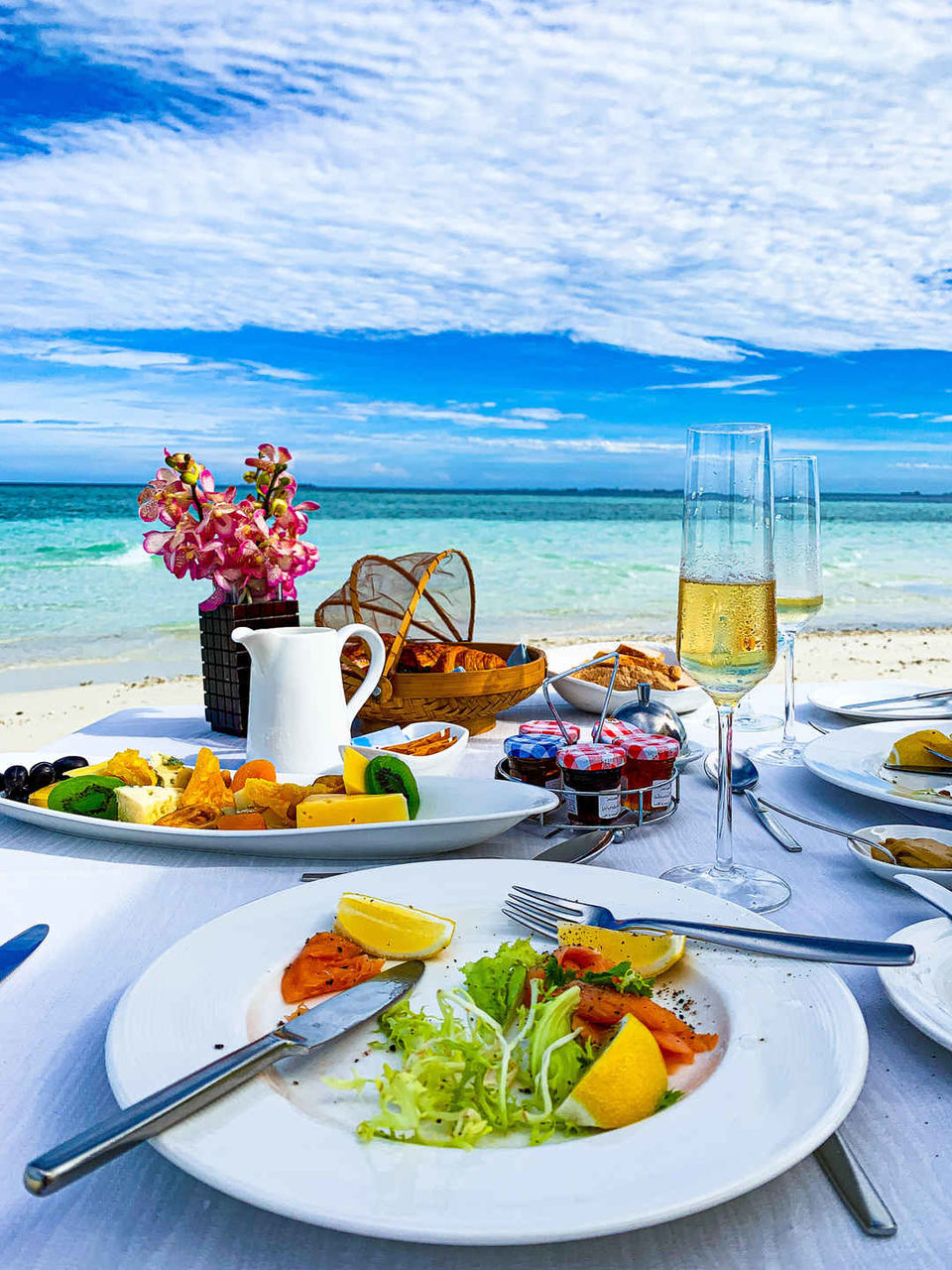 Andaman:
You will get all types of food when in Andamans. The cuisine mainly consists of fresh sea food but also offers a wide range of vegetarian food. Due to a lot of tourists many restaurants and cafes offer Italian, Chinese and continental food. There are several stand-alone and in-resort options on Havelock Island, Neil Island, and Port Blair.
Must try food: Fish curry, Macher Jhol, Barbeque Food, Khadi Crabs
Andaman Food & Beverage expenses: Approx. Rs. 2000 to Rs. 5000 per meal
Maldives:
If you love spicy Indian food, you will love the Maldivian cuisine too! Very similar to the Southern-Indian and Sri Lankan cuisines, Maldivian cuisine is a mix of spices and curries. With use of fresh coconut and fresh seafood as staples, vegetarians won't have to worry. Book a Maldivian dinner at least one night on the beach and enjoy a range of the delicious cuisine.
Must try food: Masroshi (Tuna Stuffed Chapati), Bis Keemiya (Samosa), Garudhiya (fragrant fish soup), Boshi mashuni (banana flower salad)
Maldives Food & Beverage expenses: Approx. Rs. 4,000 to Rs. 7,000 per meal
9. Shopping
Andaman:
There are several places where you can indulge in a shopping spree right from the popular Aberdeen Bazaar to the exclusive Andaman Handicraft Emporium. Andaman island markets offer some unique things like jute items, pearls, timber crafts and shells for sale. Another unique item available in these parts is the coconut handicraft.
Maldives:
Maldives is not a shopping destination but you can certainly get some souvenirs with you. The Male local market and Majeedhee Magu are two prime destinations for local shopping. Get a Maldivian shawl, fishbone articles or a fridge magnet to remind you of the blue skies and white sand beaches.
Maldives- A Journey To Paradise Without Burning A Hole In Your Pocket!
10. Things to Remember While Packing
When you pack your bags for either of the destinations make sure to carry sunscreen lotion, swimwear, flip-flops, dressy clothes for a nice dinner night, shorts and some breezy clothes to survive the hot weather.
Check Andaman Tourism Website before starting to plan your trip
So What's Your Pick Going To Be?
Maldives is a perfect place for honeymooners and families. Whereas, Andamans is a great choice for solo travellers, honeymooners or groups. It's hard to choose one destination since both of them have the best beaches, resorts, service and experiences to offer. The only thing that will determine which one suits you the most is your budget!
With swaying palm trees, soft sand on the toes and a golden tan both Maldives and Andaman Islands are beach havens. Blue waters, beautiful clear skies and sand on the toes - the perfect definition of a vacation. There isn't anything better than sipping a drink whilst listening to the crashing waves and watching the sun go down.
Read my article on Maldives for all the details:
I LOVED Maldives - A Humble Destination Packed With Surprises!
Ready to travel for free? Earn credits and redeem them on Tripoto's weekend getaways, hotel stays and vacation packages after the pandemic is over!
Be a part of the largest online community of travellers on Tripoto's Facebook page!