Jaipur ,the pink city; really justifies it's tag .It got the most beautiful palaces and places too . You can find the color of the whole city in the shades of pink and orange .It got a distinct culture and heritage. Once you get into the City you just get to feel the retro vibe all around. So this is my 24 hour stay in Jaipur and I would love to share my beautiful experience of visiting this beauty with you all .
We all got up early in the morning ,got ready , and packed enough clothes for a day and started our journey to Jaipur from Delhi. Jaipur is at a distance of 282 kms from Delhi with almost 6hours journey to travel .After travelling for 2 hours we got down and had our breakfast and started back to Jaipur .On your way you will surely experience the change in weather as we all did . The more you get closer to the city, the more you will get to experience the raise in the temperature making our journey even more tiring . Somehow we finally reached the city.
In Jaipur we first went to enquire about elephant ride where they said it would cost around RS 1100 per head .The elephant takes us to Amber fort which is just a 15min ride. As we were unwilling to pay that huge amount we did decide not to go for a ride and started to Amber fort in our cab. There's a lot of traffic on our way .
Amber fort (Amer Fort)is in the outskirts of Jaipur i.e it is at a distance of 11kms from Jaipur and is such a big fort that you would get tired walking all around but still wouldn't be able to cover the whole place .The ticket to Amber fort costs around Rs 50 per person. You can find the whole place filled with lots of people especially foreigners as Jaipur is such a tourist attraction. You can get your ticket at the entrance gate and head towards stairs to get to the main palace. The architecture is so beautiful and out of words. You can carry your snacks or can also buy food over the canteens inside the palace. There is also a night show in the palace which we weren't able to see.After done visiting the whole place we got back to or cab .We then went into the main city of Jaipur .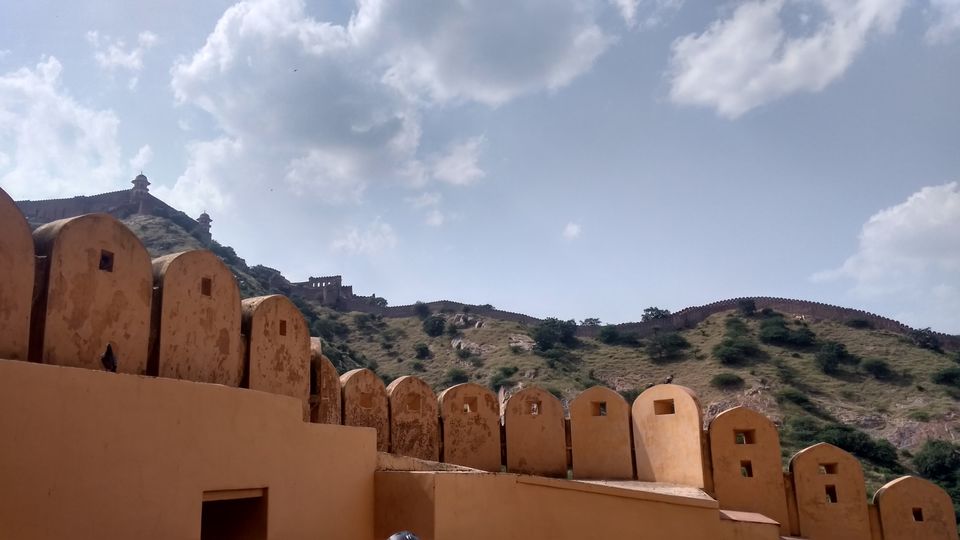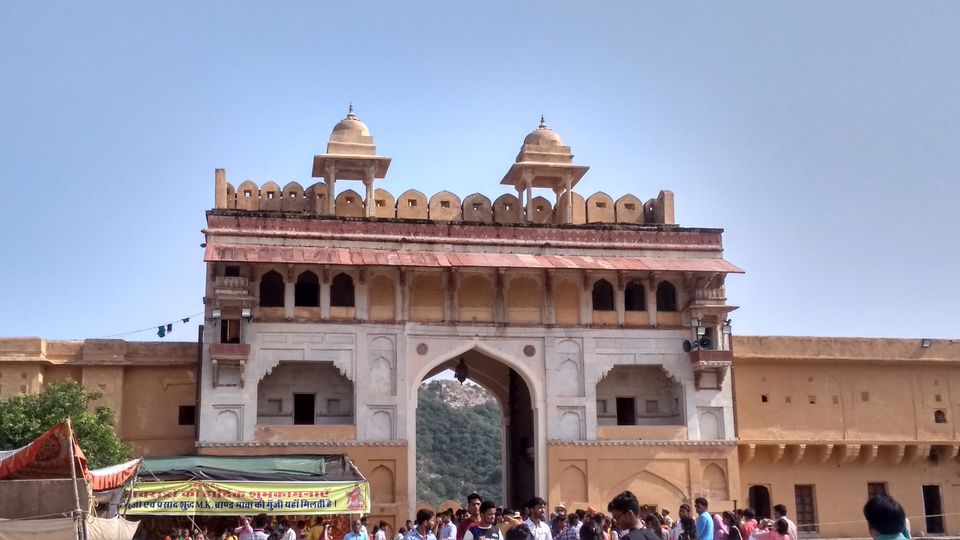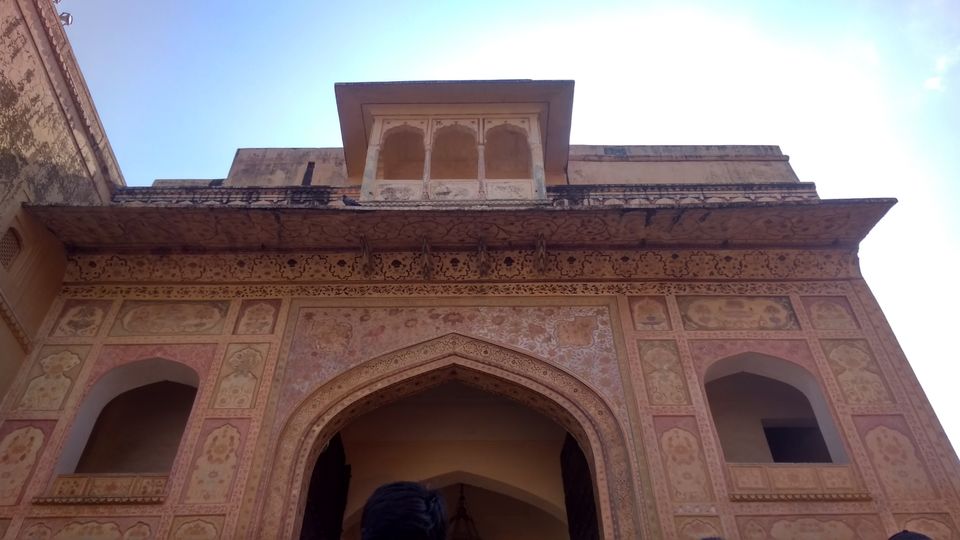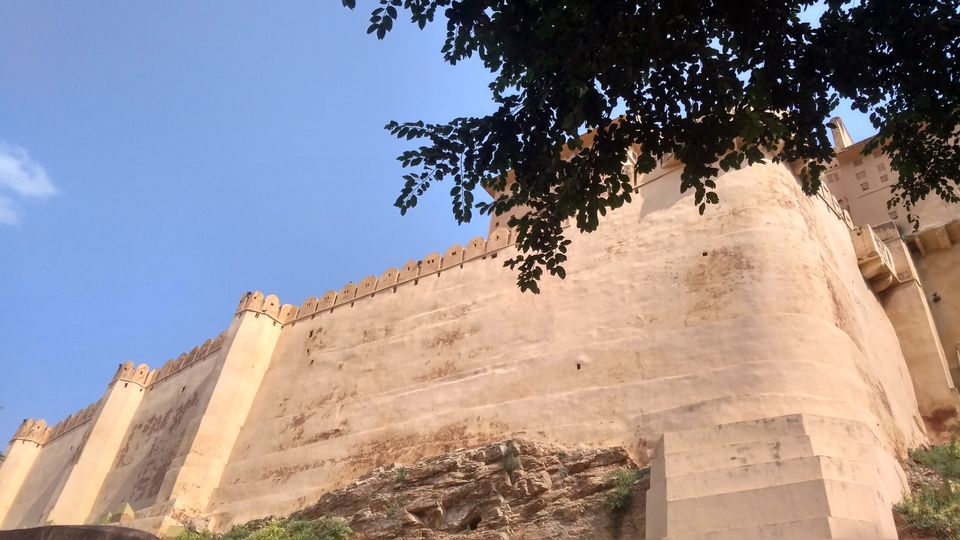 From Amber fort we went to JalMahal which is located within the water. Such a beautiful Mahal it is .The view is really so amazing and if you are willing to get into the fort you can pick a boat ride . unfortunately We didn't get to click any pictures.
You can find City Palace ,Janthar Manthar and Hawa Mahal at one place itself so we next headed towards city Palace .Our cab driver left us at the entrance of City Mahal and from there we took a local auto and went to Janthar Manthar , Hawa Mahal and then to City Palace .
Hawa Mahal is so beautiful and more over you don't even require any ticket. It is completely crowded and you don't even find place to click any pictures .This Mahal is right beside the main area so you find much traffic in here.
From Hawa Mahal we went to City Palace where the cost per head was rs250, as we were so exhausted didn't visit any further places.
Straight away we went to have our lunch in a restaurant by then it was evening.From there we went to our hotel and that's the end of our day and early the next morning we started back to Delhi .
I really suggest you all to go visit Jaipur in the months of Nov- Feb ,else you will have to suffer drastic dead heat.