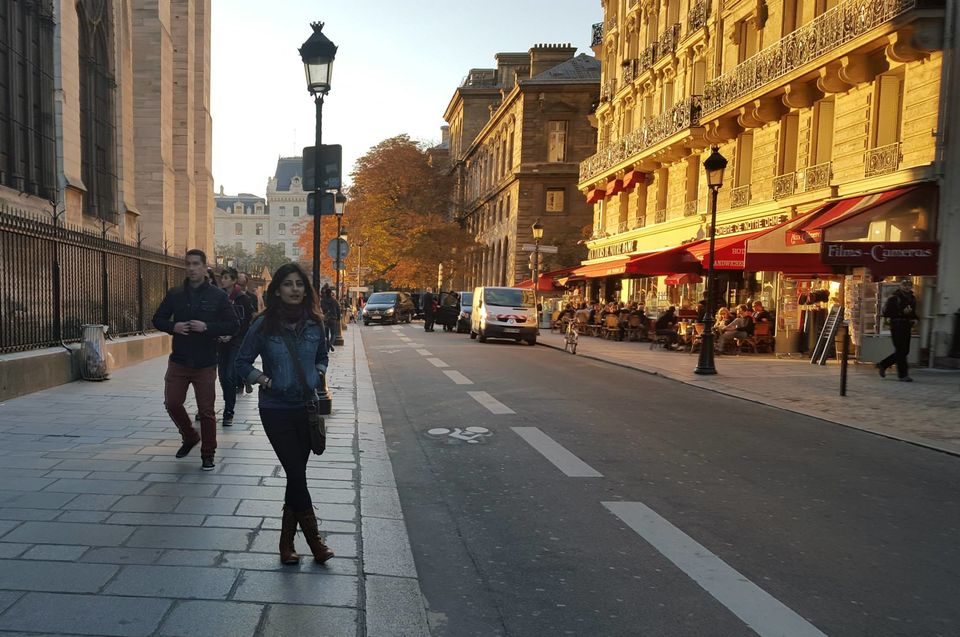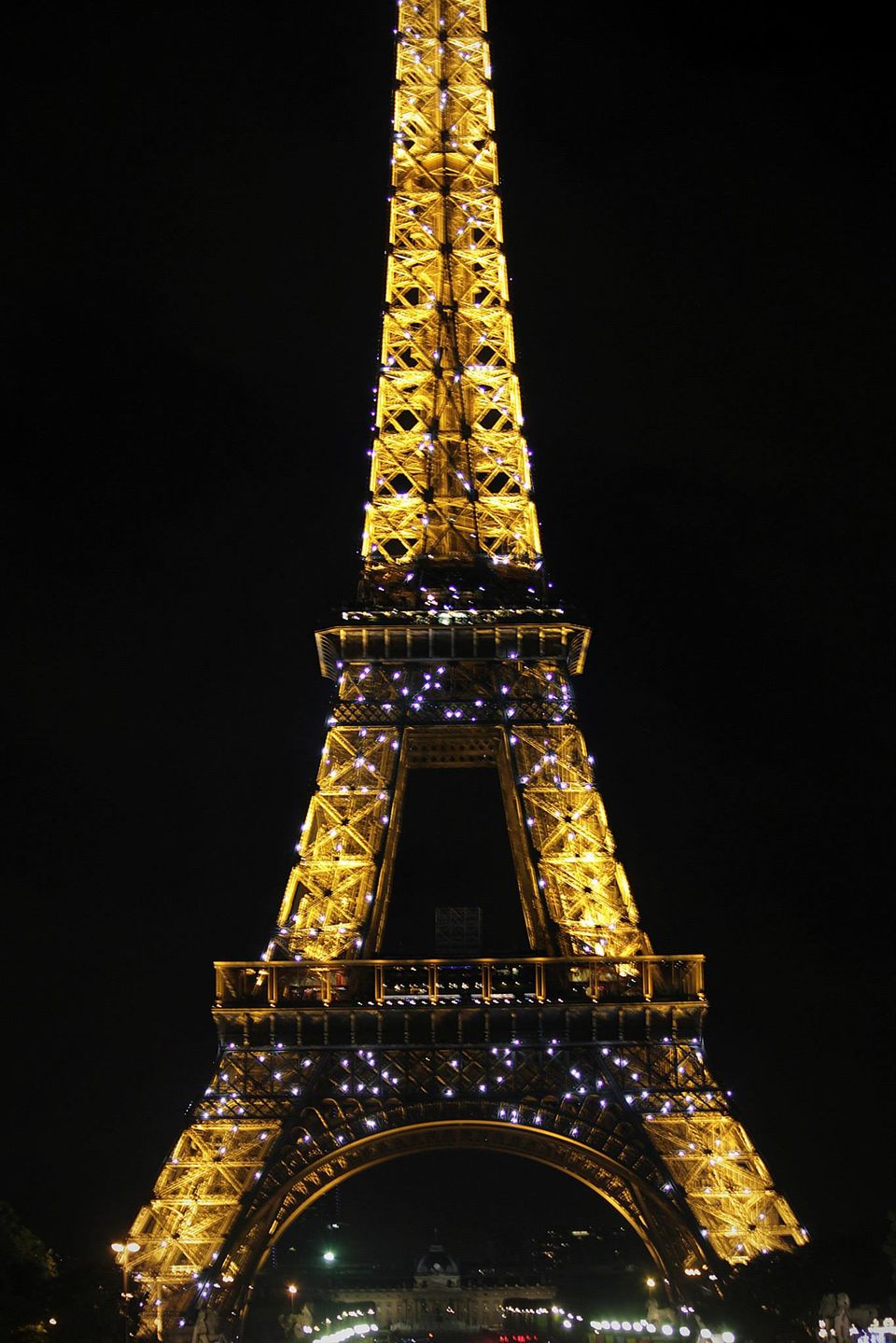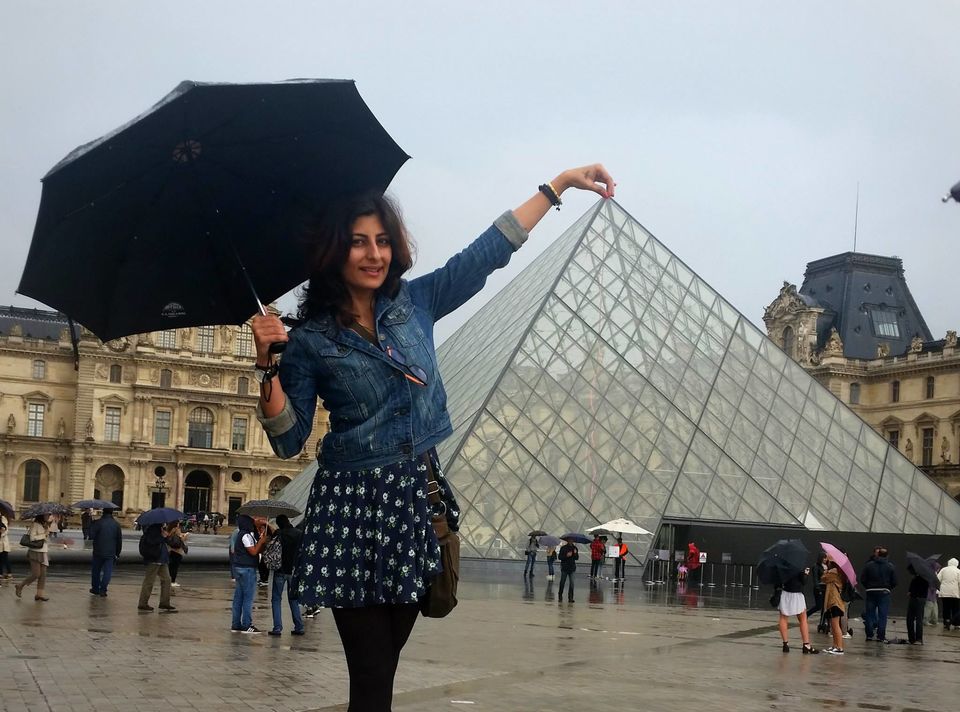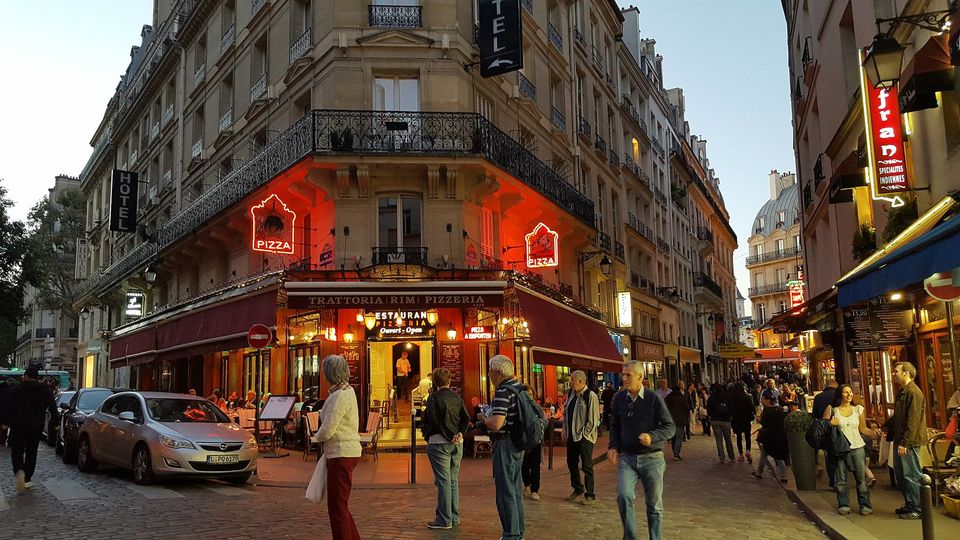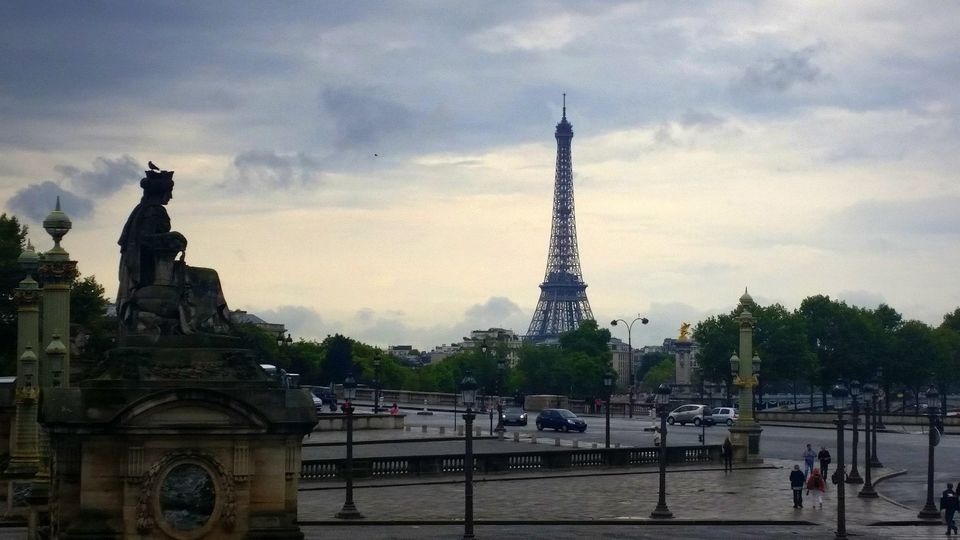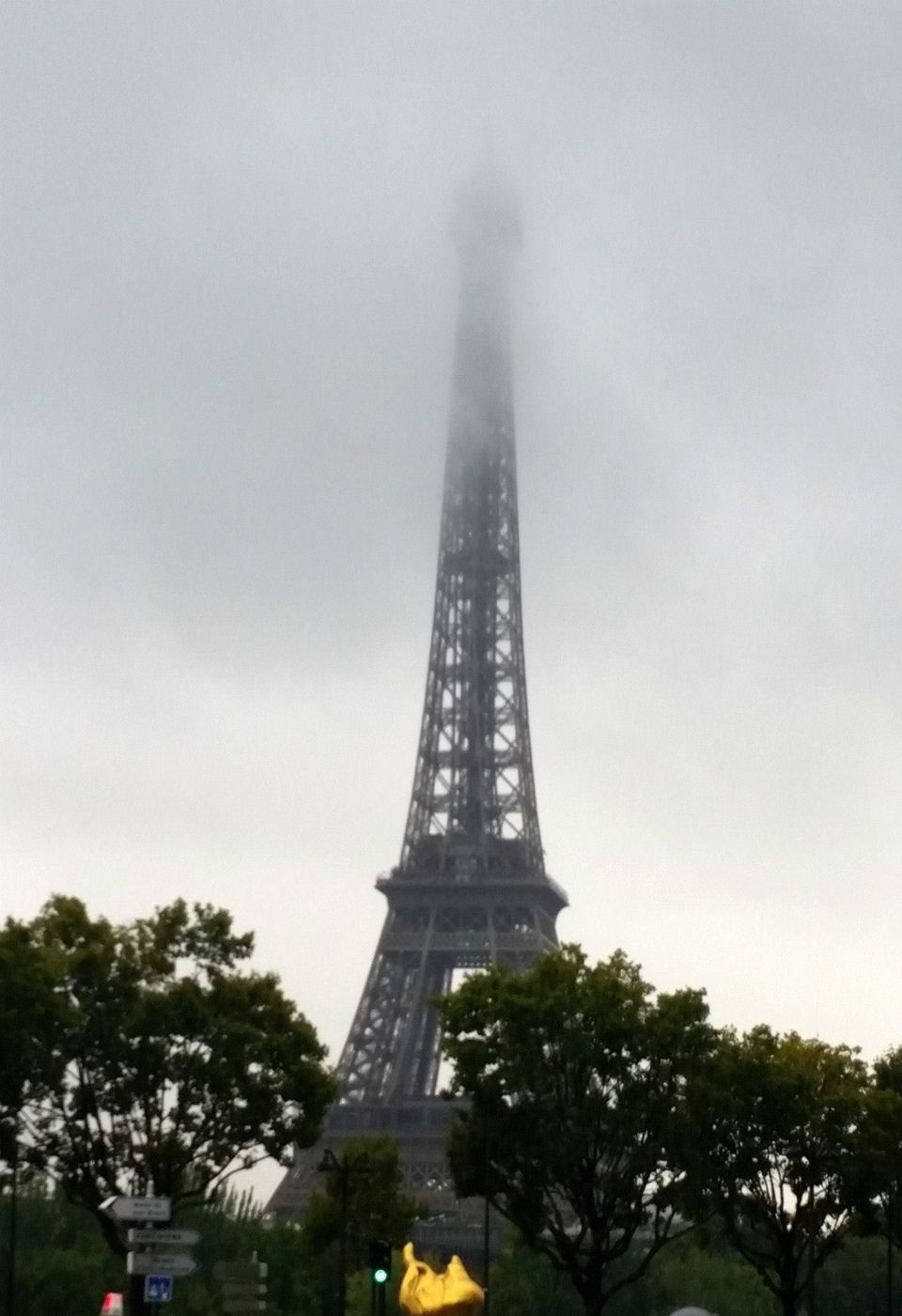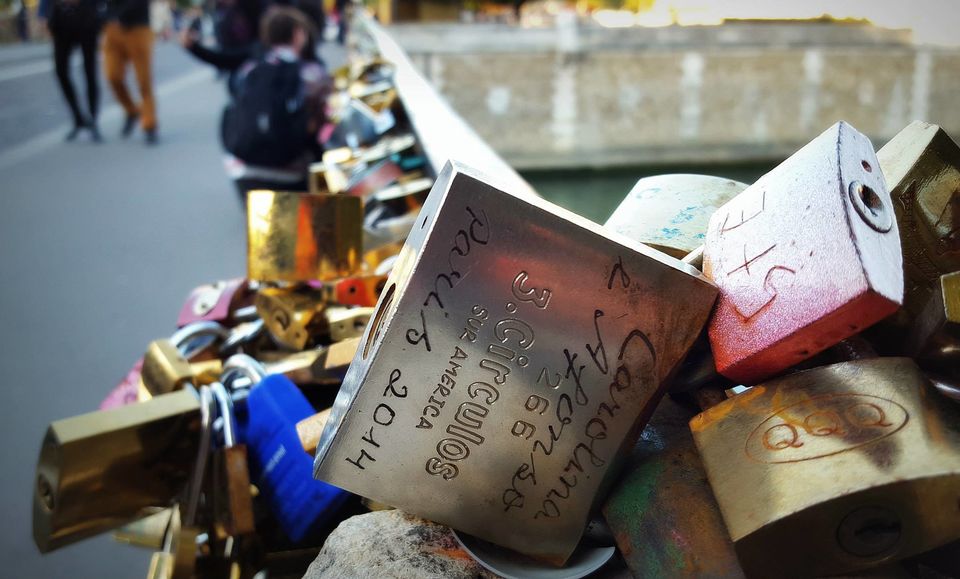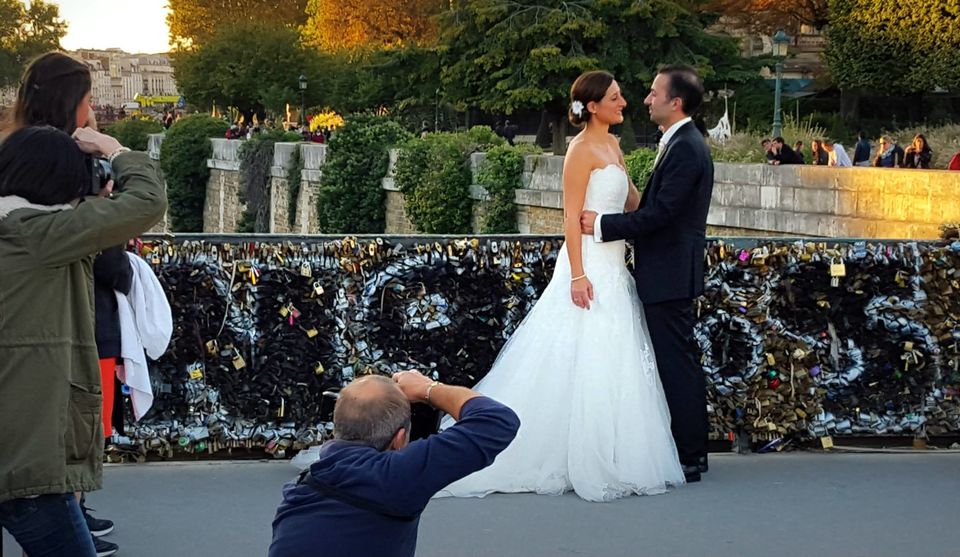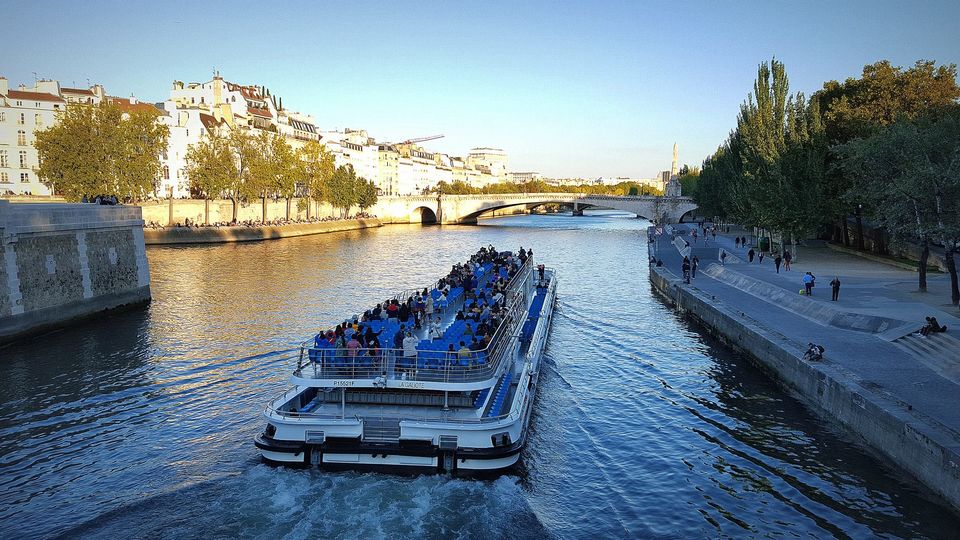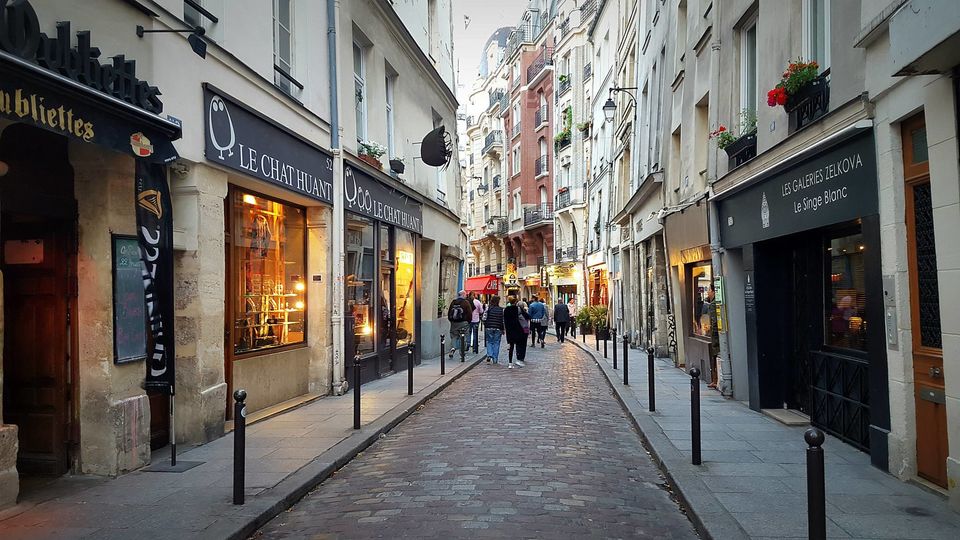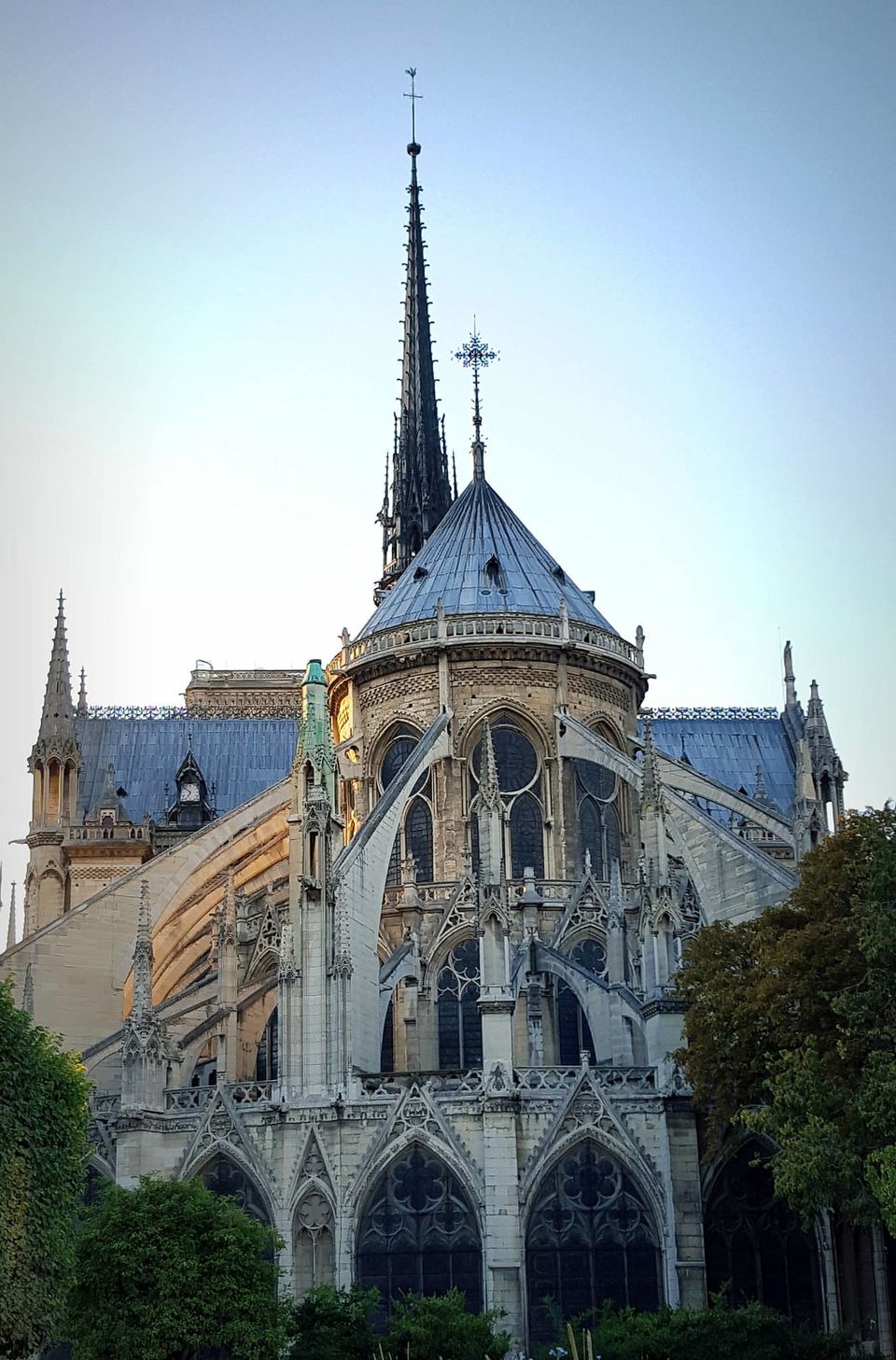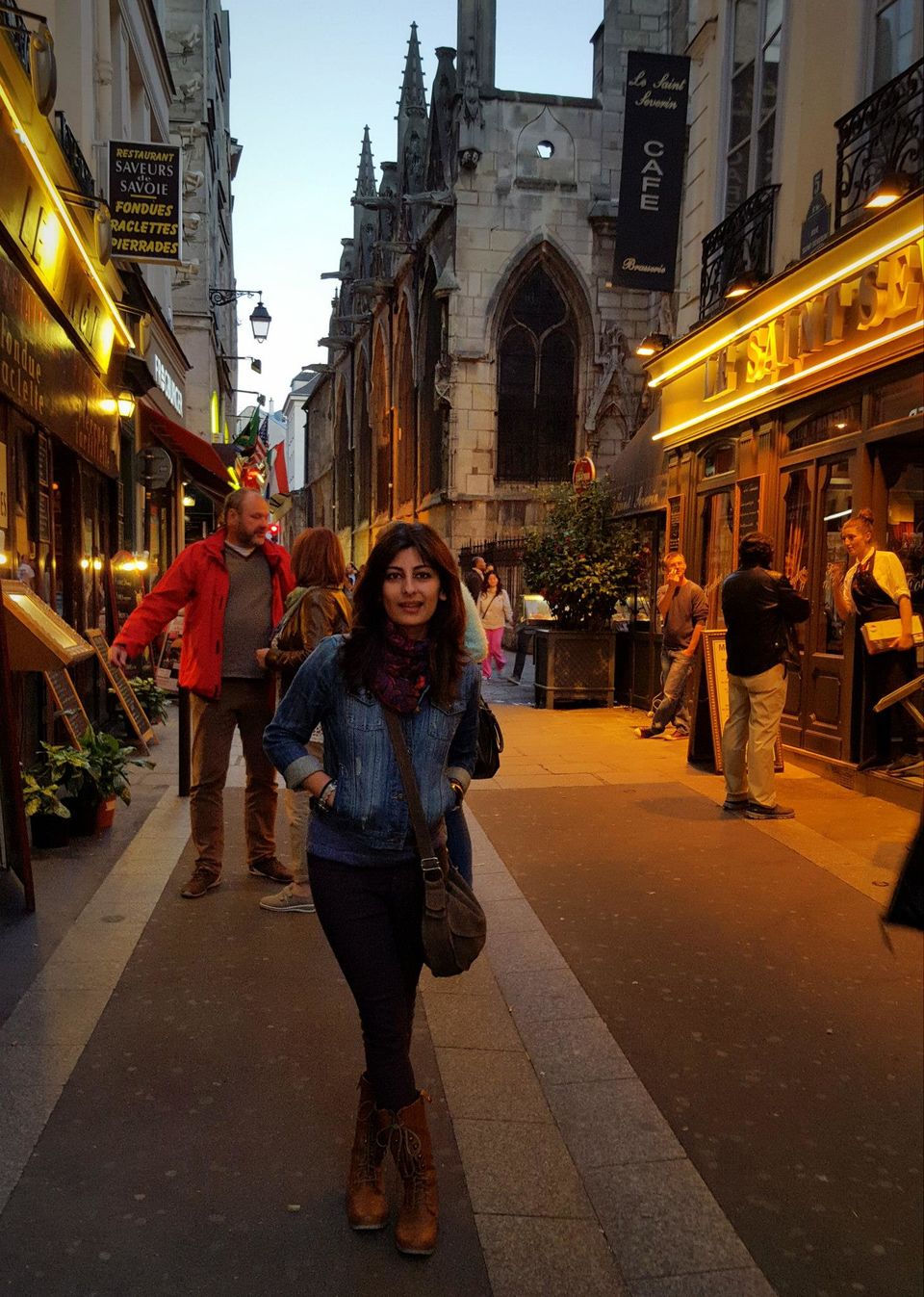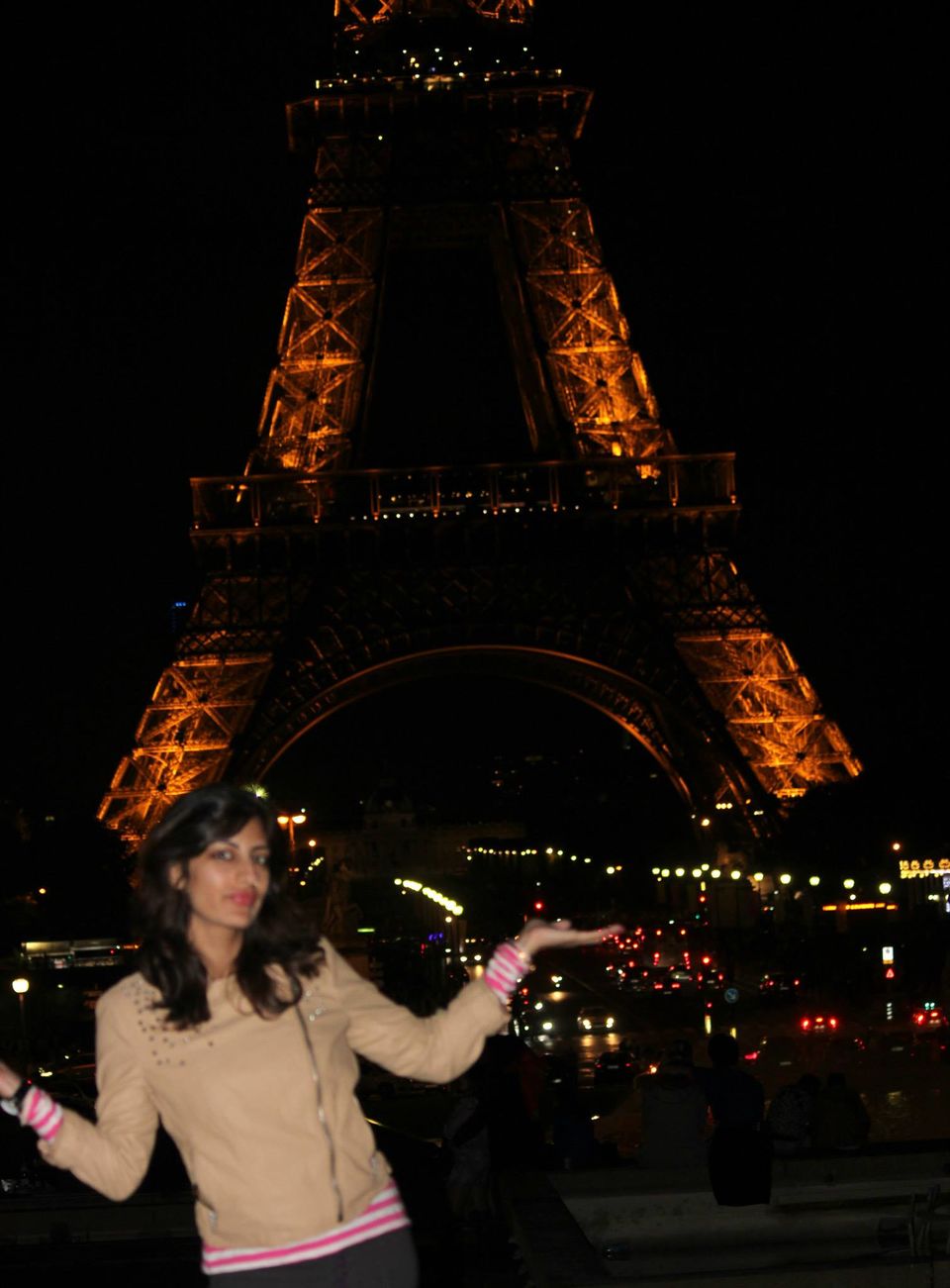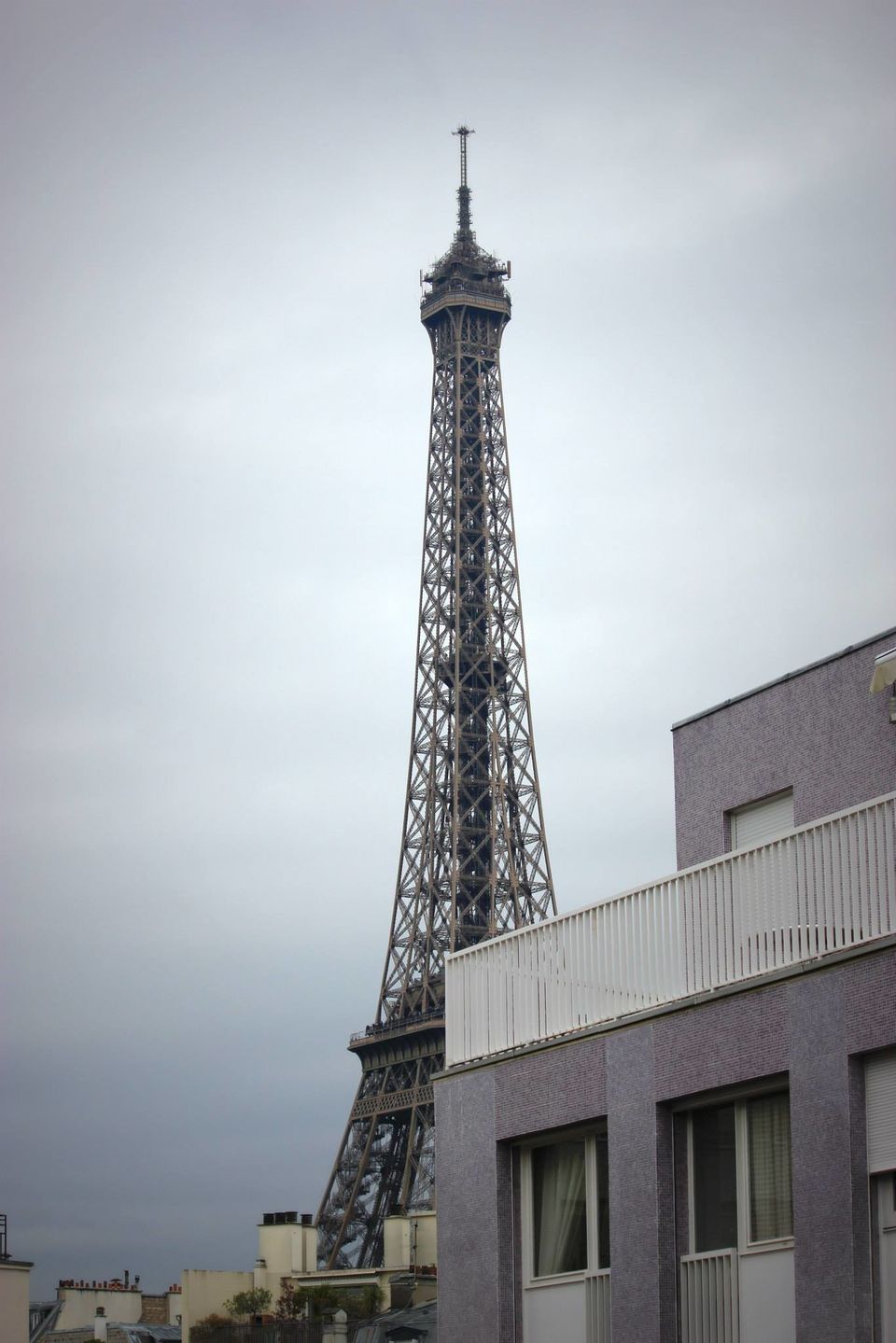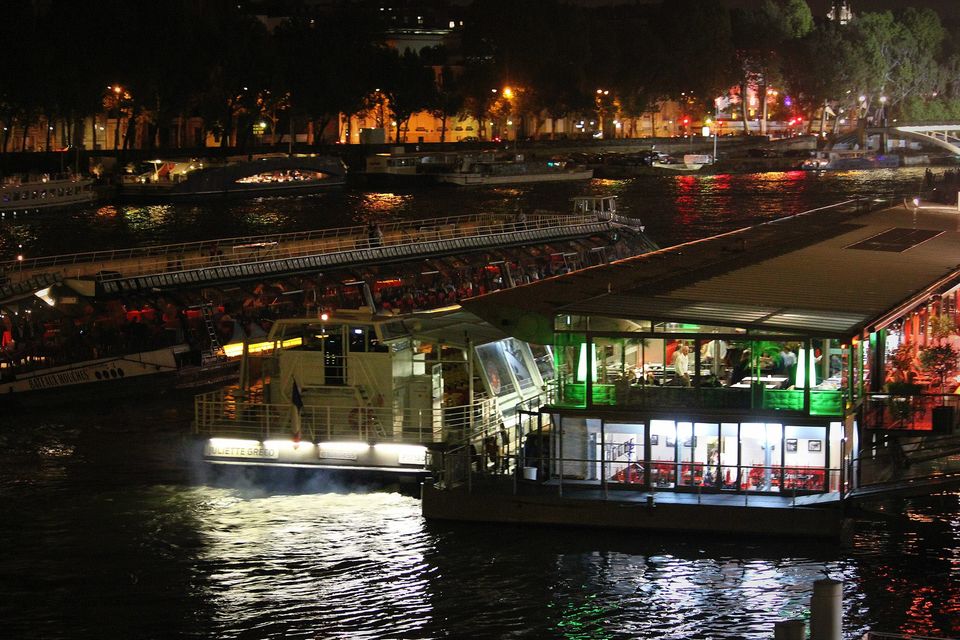 "Was that you in brown jacket and jeans under the Eiffel? I tried to follow but lost you".
"Hey! Eva..Do let me know if you come to Brussels".

I got back to these two messages on phone just as I returned home after an eventful wandering on streets of Paris. Where I had missed the chance to meet Suparna that night, I was definitely meeting Ipsita the next day for I had to be at Brussels in another 12hrs. I also did bump into a long lost friend at a mere road crossing when I was with close friend,Sumita had joined me from Berlin for my first two days in the new continent. 
Talk of world being a small place, its actually smaller! And,yeah I was on a 20day long backpacking trip around central Europe.

This remarkable journey saw me interacting with lot of people, old friends and new, warm hearted locals, smiling tourists, jolly old couples and helpful police officers..never once did I feel out of place.I recall having jitters and countless butterflies in stomach when I got my boarding passes to Mumbai/CDG. 

Travel-Eat-Shop
Travelling with a non functional SIM in my phone and no googlemaps,I completely relied upon hostel/cafe WiFI,city maps picked from train stations and the friendly locals, whenever in doubt. Took me two mistakes to learn the complicated yet efficient Parisian metro system ( Unable to find train to Gare De Lyon station on Day2 since I kinda messed it up at Chatelet).Good memories! Moving to wine and dine, you can really splurge on expensive wine and salmon at Champs De Mars or have biere right from the tap near Latin Quarters with their signature bread.Being a backpacker, I waited till last day to bomb my credit card at Champs De Elysees (with magnificent sunset views behind Arc De Triomphe) and at Lafayette near St. Lazare.


Getting around-Look like a Parisian
Wanna walk and see more of the city? No probs...take a sandwich/beer or two from local marts and do your thing! Buy that 1.8 EUR metro ticket and don't even think of reusing it for it wont work ;) You can reach Louvre,Montmarte,Notre Dame.. the list is endless. Be prepared to walk, to walk alot, sometimes in circles too. You can find free walking tours in almost every city around Europe which are quite enthralling and you do meet new people. Instead of wandering alone, you now have new friends for company. Segways are a growing fad and can be rented from City Segway tours near Rue De Presles. Cycles are available for rent by the road with hourly/entire day fare. Buying tickets can become this confusing process, so I suggest you to use a machine that has English option if you aren't that well versed with French.
Flaunt those long legs with sturdy boots on, throw a jacket, compliment it with a scarf, have minimal make up, leave those hairs down and voila! You're Paris ready. And oh! carry an umbrella (if its Sept).
Greet-Ask-Merci 
French people are indeed  very helpful but before shooting questions, I request you to please greet them 'Bonjour/Bonsoir', followed by 'Parlez vous anglais?'. And ofcourse, thank them 'Merci'. It's an easy sentence to pronounce ("parlay voo anglay") and it can change your stay in Paris.There's also "s'il vous plaît" ("seel voo play") and "merci" ("maxre see").But it all starts with a cheerful "Bonjour !" ("bon joor", with eye-contact), and ends with a no less cheerfull "au revoir" ("owe ruh-voo-are"). Bad French is better than no French at all!


B&B
If staying in a hostel, you'd find many tourists and staff at reception,who would go out of their ways to help you with city maps/directions/shopping areas/sightseeing etc.At Lyon, they even helped me to book my train tickets to Paris on their computer, which saved me the long journey to the main train station which in turn helped me in exploring the majestic traboules lyonnaises.Dont forget to have breakfast as it does help in the long walks throughout the day!


Playing the tourist
Sacre Coeur: Feeling laidback? Head to Montmartre where you see where Picasso, Van Gogh and other famous artists lived, drank and picked up their ladies of the night. At the top of the hill, there is a magnificent Sacre Coeur - everything inside is mosaic and worth a good 15-30 minute stop to take in the art work. The views over Paris are amazing from the church steps too! This part of Paris is home to the love wall, a beautiful vineyard and Moulin Rouge.

Notre Dame: No trip to Paris could be complete without a visit to the world famous Notre Dame cathedral. Standing more than 400 feet (120 meters) high with two lofty towers and a spire, this marvellous church is considered a supreme example of French Gothic architecture.

Arc De Triomphe : One of the most popular tourist attractions in Paris, the Arc de Triomphe was constructed in 1806 to memorialize the triumphal battles of Napoleon Bonaparte. Standing 164 feet high and 148 feet (50 by 45 meters) wide, the arch features intricate reliefs depicting victorious battles and engraved names of many who died fighting for the emperor. Beneath the arch is the Tomb of the Unknown Soldier from the first world war.

Louvre : Topping the list of the world's most visited museums, the Louvre Museum is located in the Louvre Palace with its signature glass pyramid marking its entrance.

Tour De Eiffel : Visiting the iconic symbol of Paris usually ranks as the number one thing to do for most tourists. Towering more than 1,000 feet (300 meters) high in the Champ de Mars park, this iron structure was constructed for the 1889 World Exposition.

Place de la Concorde :At the east end of the Champs-Elysées is Place de la Concorde, the largest square in Paris with fantastic vistas in every direction. It was in this square that the French King Louis XVI, Marie Antoinette and many others were guillotined during the French revolution.


Travel while you're young! Save up, book those air tickets, apply for that visa, get out there and past that fear! Talk!Make friends,ask for help,carry your bags, let the others walk  as you stand to your right when on escalator/walkators,smile at all,have wine, eat street side crepes, go gaga over black current gelato,walk by Seine River, head out for a early morn run in the rain as you get drenched to bone,see Eiffel hide behind the fog, stop to realise the Punjabi songs being played on local tuktuks, stare open mouthed when Africans talk to you in Hindi, watch the city as it gets lit up with mighty tower getting shades of Paris Fashion Week, wait every hour to see the five mins display of twinklies,take pictures,get yourself sketched, view the city from the top, have champagne! There's so much to do in so little time.
Lose yourself in that moment just as you romance with Paris :)