With our weekend cut short due to work requirements, 5 of my friends and I had just one day to trip somewhere. We decided that Pondicherry being the closest one around Chennai we'd travel to Pondicherry. So we planned 3 days in advance and booked a self driving SUV and started making a plan. It occurred to us to maximize our distance and time requirement we'd have to plan for at least 15-16 hours.
So, we left at 3.45 am.
We left our Hotel at 3.45 am for Pondicherry. Being this early, the traffic was relatively less and we could drive quickly. We reached Pondicherry at 6. We had to pay a small toll fee at the Entrance. Having completed the Car permit facilities we were free to roam in Chennai and Pondicherry. We started to find and cross of things from our to-do list.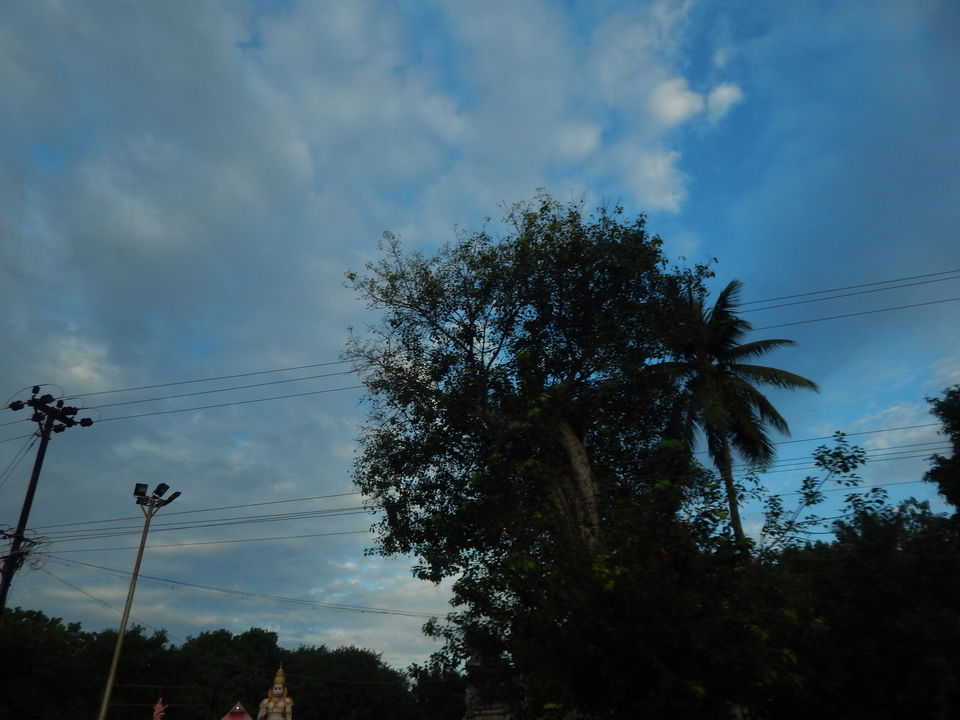 The first spot was kind of chosen spontaneously. It was Auroville beach. This is a little know cliff beach very close to the entrance. We didn't know if we'd get parking near the shore so we parked near the main road and walked to the shore. During the early morning mist the walk was refreshing and quite pleasant, especially after a 2 hour drive. The beach itself was splendid and sparsely populated. We caught the Sun orange and the winds salty to refresh ourselves and get ready for the day.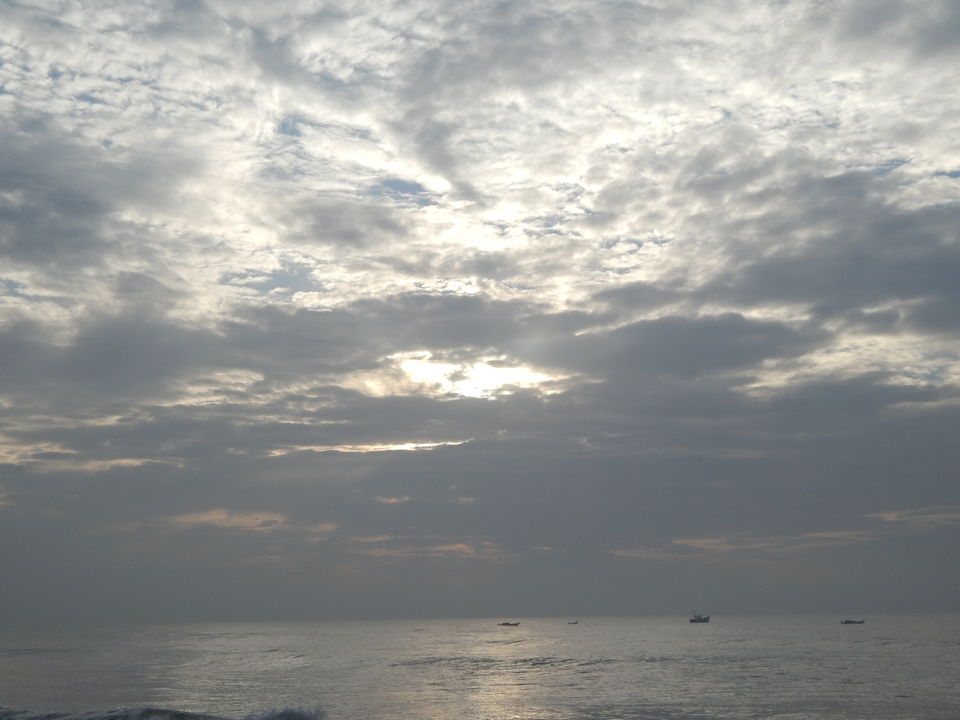 The next destination was the Rock beach right in Pudducherry. The beach is, as the name suggests, rocky. There is a long pavement along the beach shore here. As you walk on the beach you see the official(read: Government) buildings of Pudducherry. We walked along the shores until we found a place for breakfast. We ate at this place called Le Cafe that gives you Coffe for Rs. 20. Overall the breakfast was Delicious and we went ahead on our trip.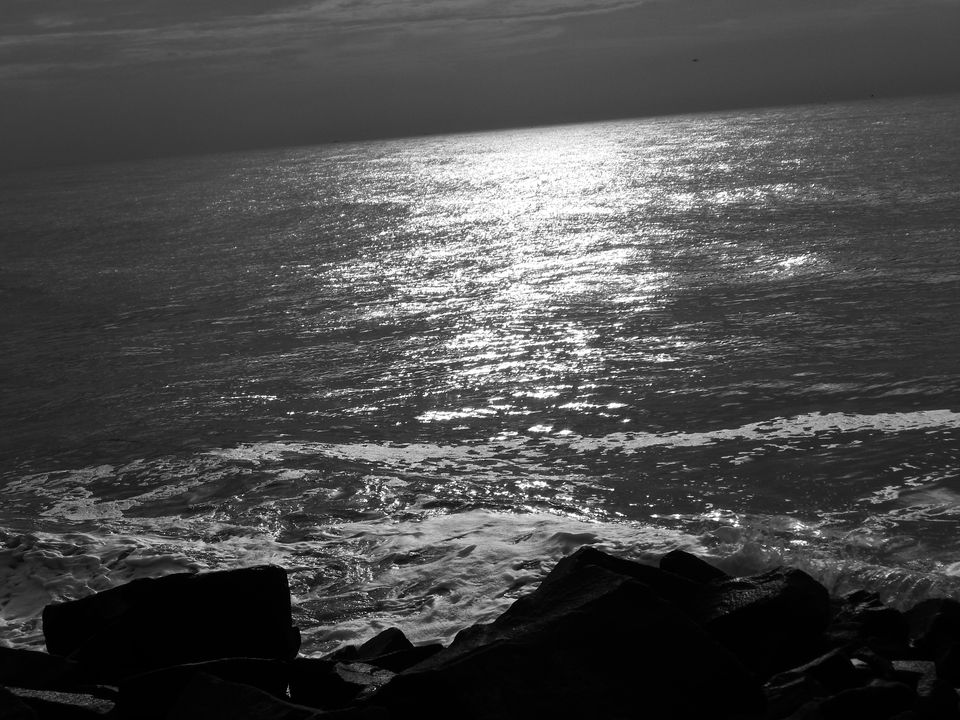 The next visiting place was the Aurobindo Ashram. Established by Shri Aurobindo whilst in exile during the British rule, this place could be the address of peace and tranquility. Phones are compulsorily powered off, and silence is enforced. This really makes you peaceful because even in a group of 6, you feel alone. There is certain beauty to silence and you find it there.
P.S. They don't allow Cameras so no photos.
Auroville was the destination we hadn't yet crossed of our list, So we went that. It is about 10-11 km from Pudducherry town. It is a township created by the Mother, the spiritual successor of Sri Aurobindo. At the center of this township is the matrimandir, and one has to do a bit of trekking to get there. However the path is covered by forest on both sides and hence we did not feel the noon heat. There is 100+ year old banyan tree on the way it's huge. The placard suggests that it is maintained at 50 m.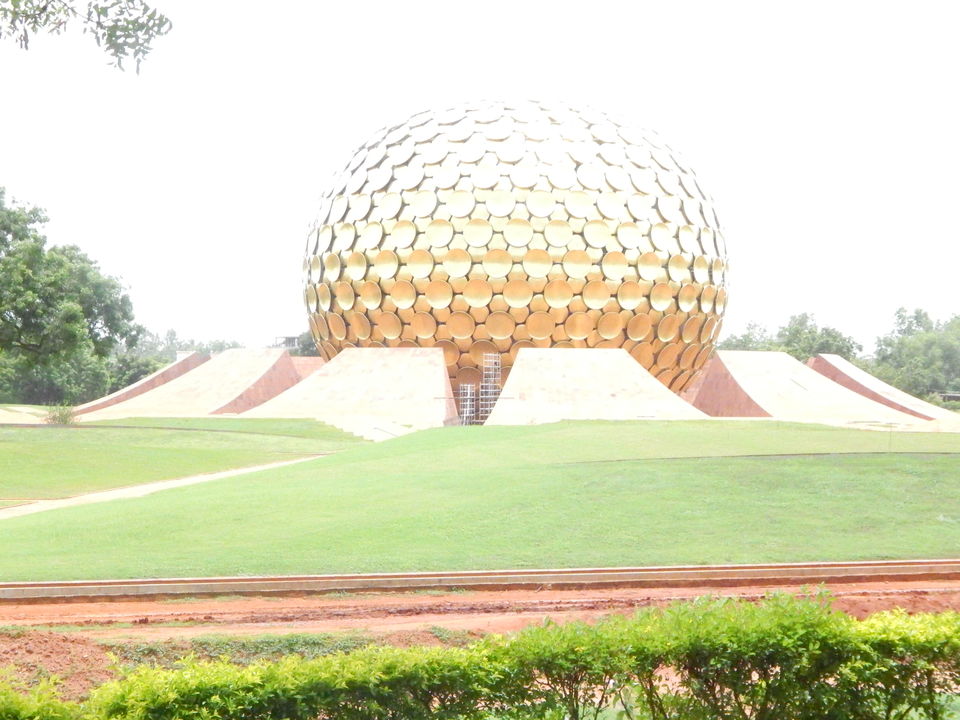 There are a couple of other things we checked out, Serenity beach one the few Sandy beaches of Pondicherry was one. There is also a fantastic museum that we saw. We had this amazing cake at this shop called Zuca Choco-La that was wonderful. We returned to Chennai and even though were frisked twice managed to return the car on time.