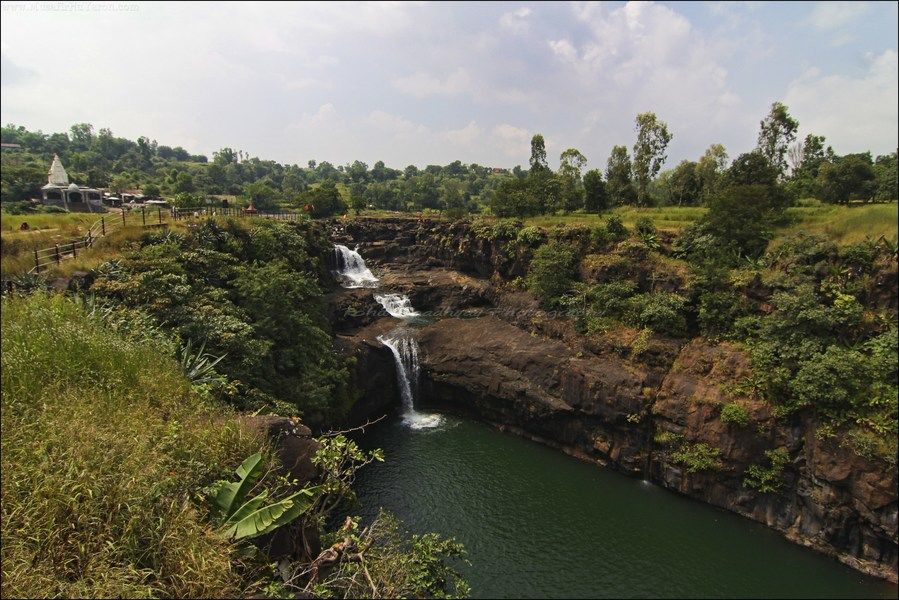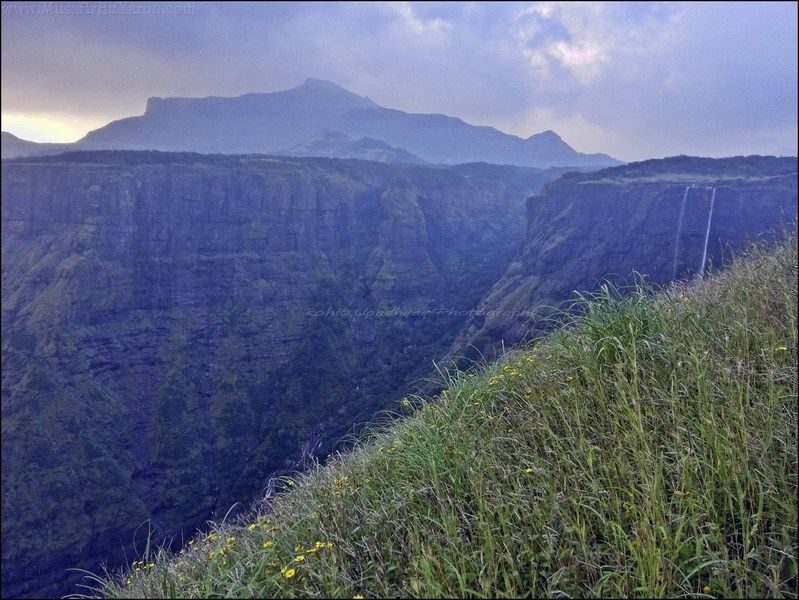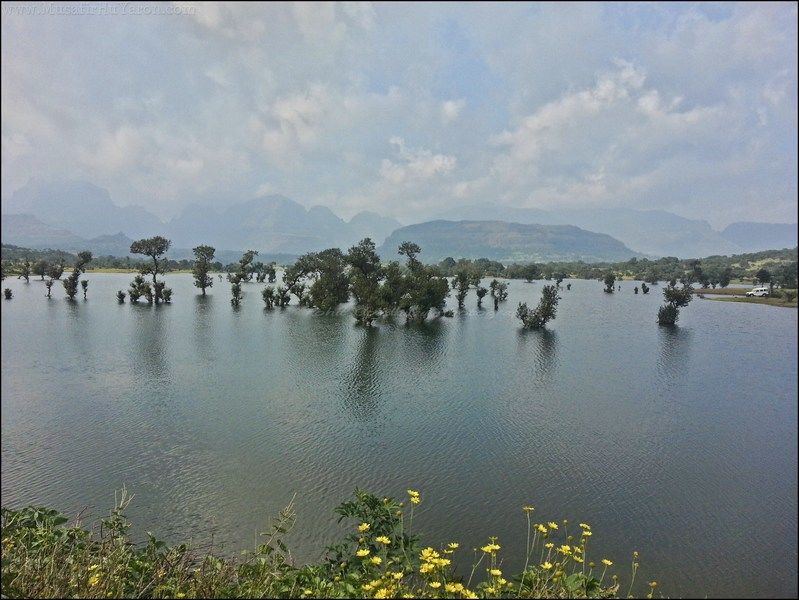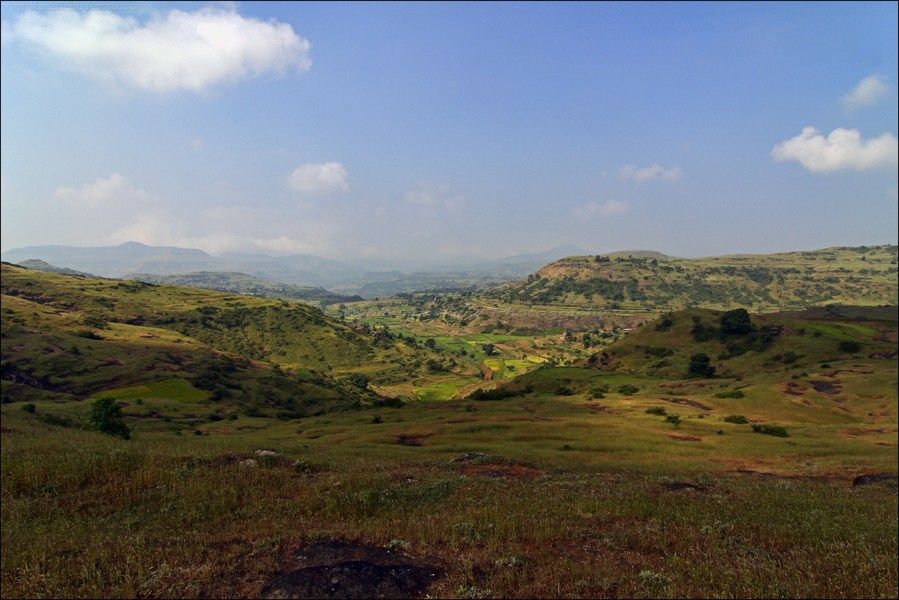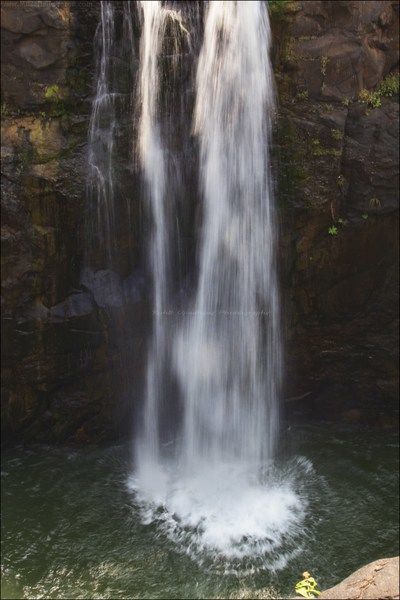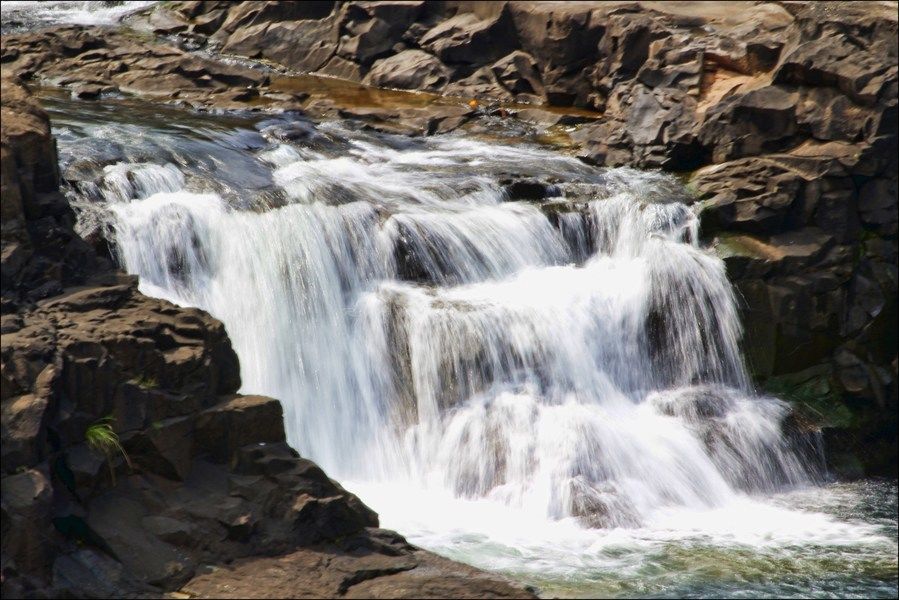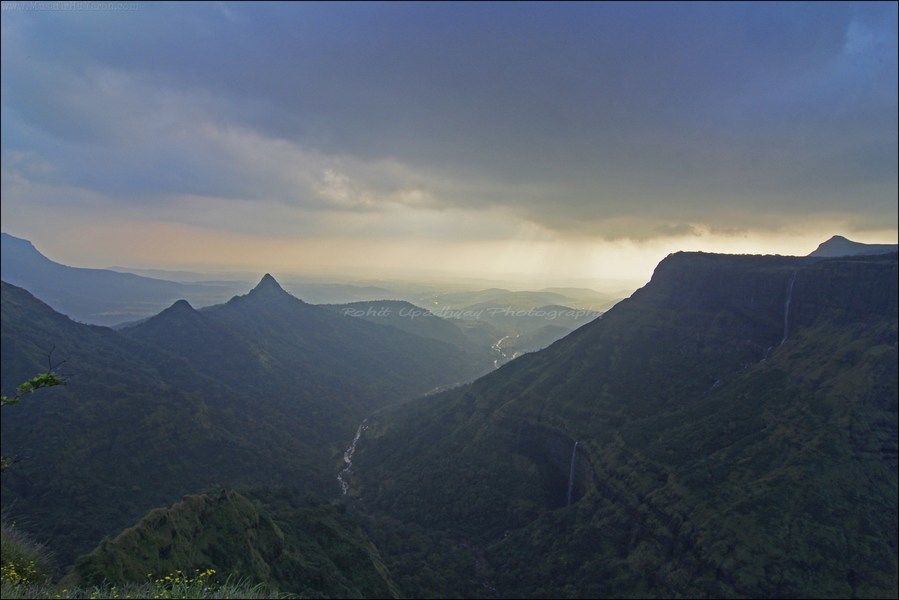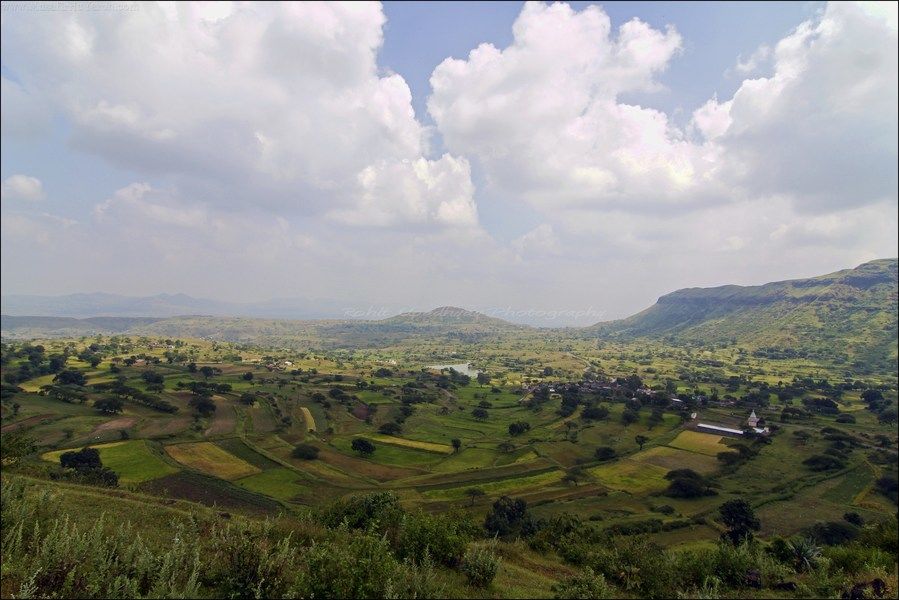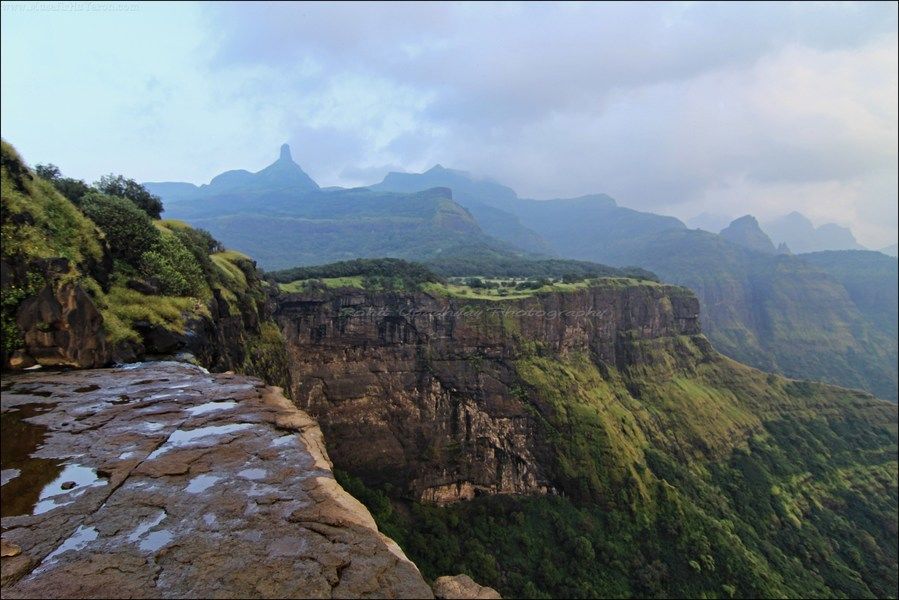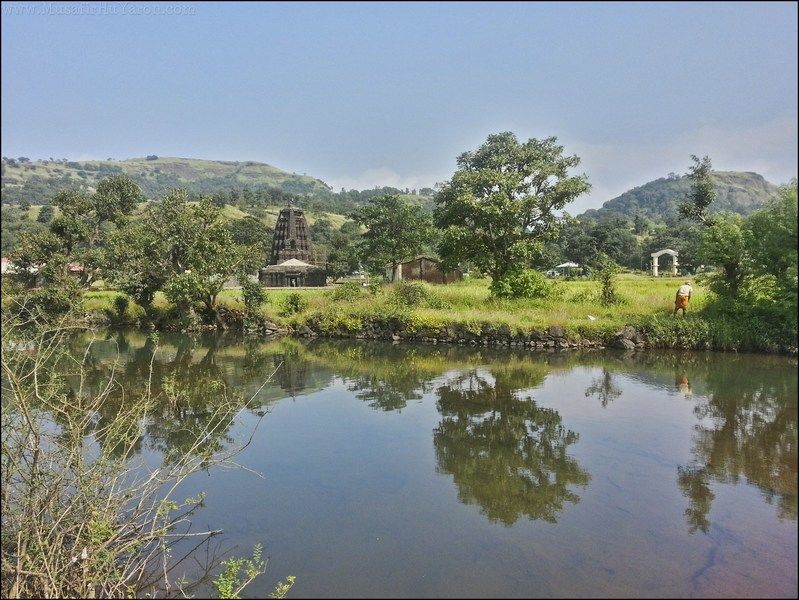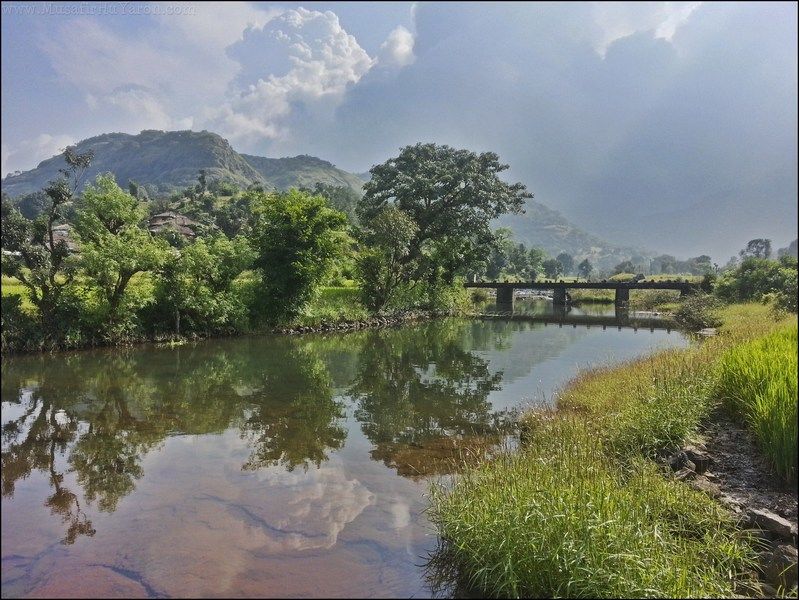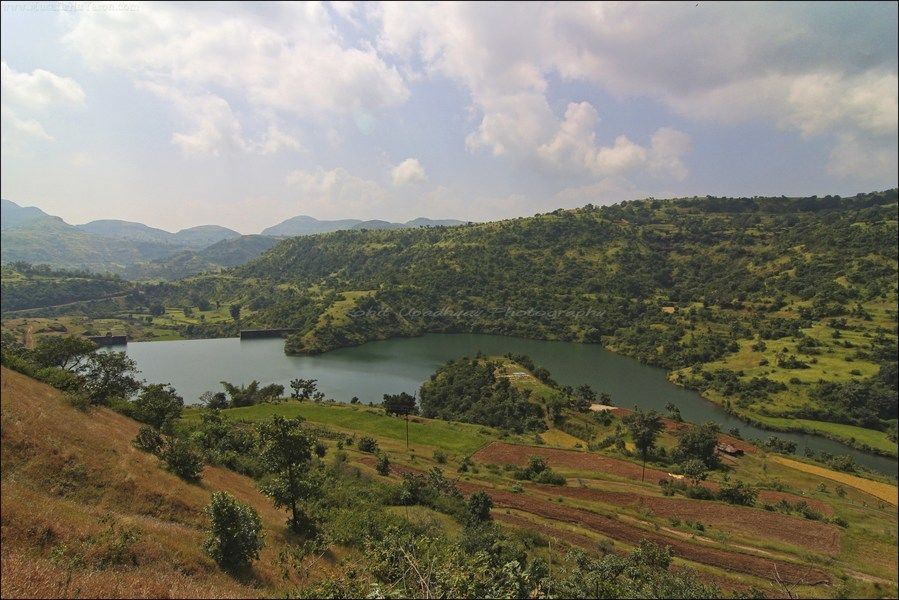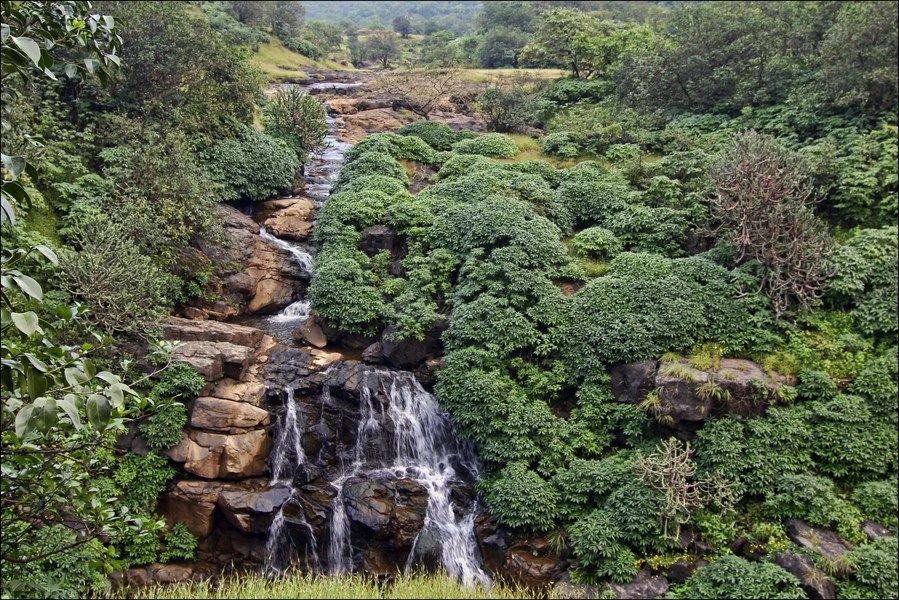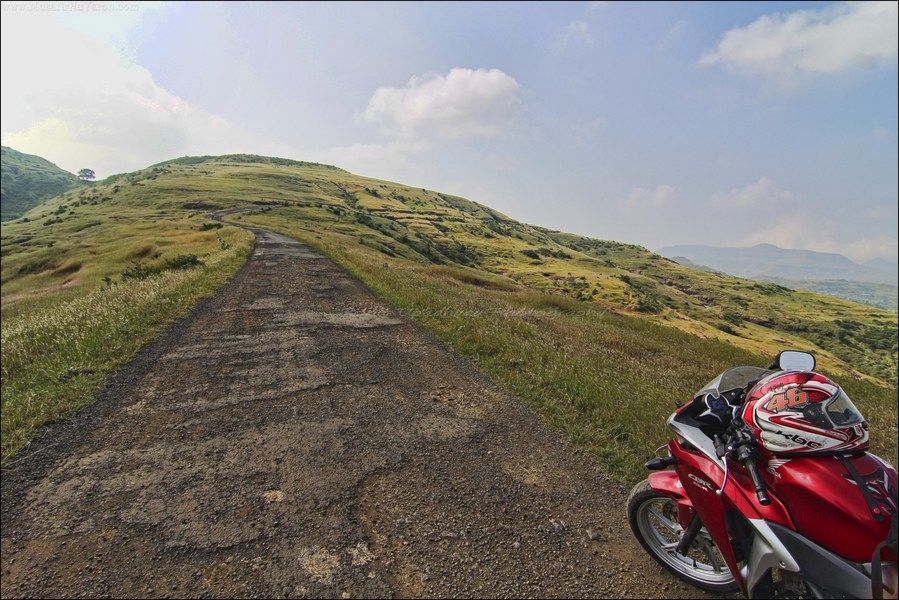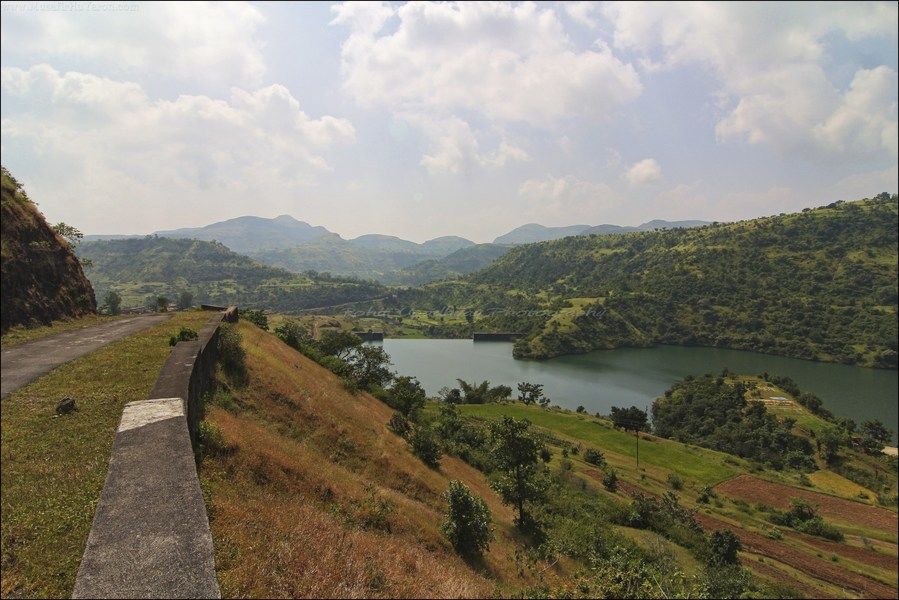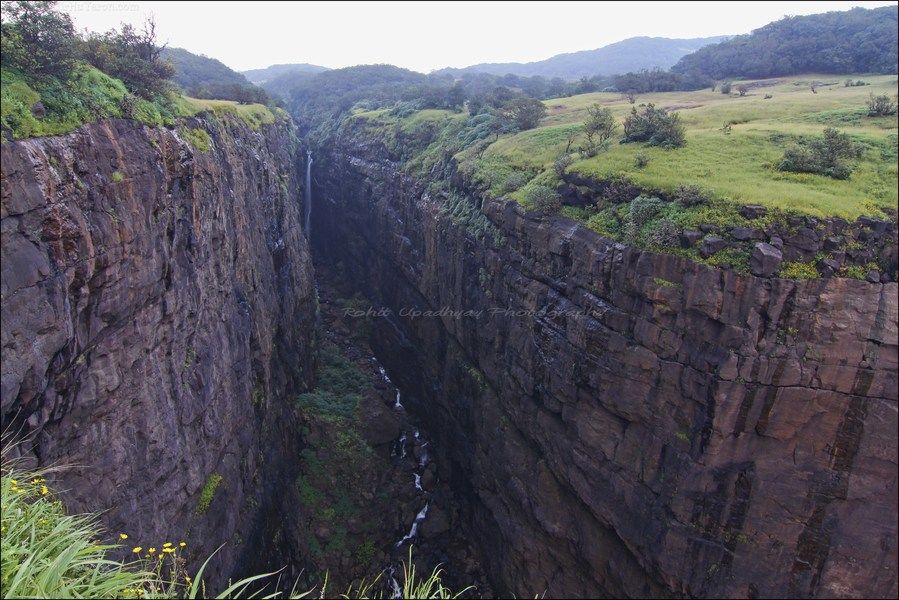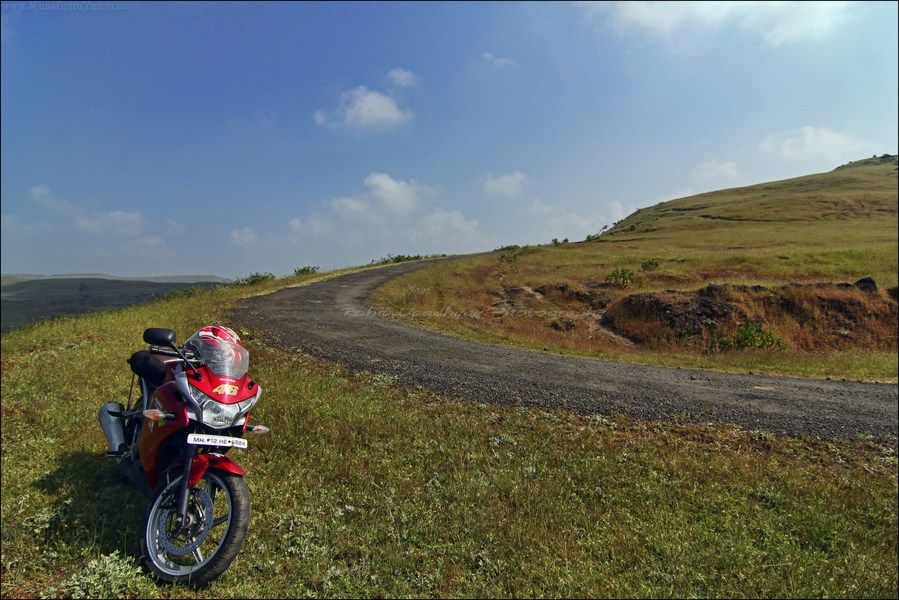 Have been to Sandhan valley several times and i always wondered this grand canyon of Maharashtra is so majestic in Winter season,how heavenly it will be in Monsoon season. After thinking through this thought from last two years I finally managed to visit this place in monsoon.Located on the back drops of Bhandardhara,this place is around 190 Kms from Pune. And these 190 kms feels like 400 kms due to the single lane Nashik road with too much of traffic on it
Plan was visit Sandhan and return back on the same day. So I started early morning to avoid the bad traffic at the Nashik highway. I reached Bota on NH50 (Nasik Highway) and took the exit for Bramhanwada/Kotul.
Did not to take regular route which I have been taking from couple of years. So I took this exit on the left bit ahead of Bramhanwada. It turned out to be a wise decision taking this route. The road looked like, no one had been here for years 
I crossed busy lanes of Kotul and reached Randha falls. The falls is 11 km from Wilson Dam.The Pravara river plunks 170 ft down into a gullet and creates a breathtaking sight. Water was quite less,these falls will be a beauty to admire in the peak monsoon times. 
I left Randha falls and reached Bhandardhara which was not very far from there.
Just before the Bhandardhara dam there is an exit on the left, that is the one which takes us to Sandhan Valley. But if you go straight as well,you can reach Sandhan by taking a left from Upper Ghatghar dam. Now this route is around 15-20 kms long.Road condition for both the route is like 60 percent bad and 40 percent okay with respect to bikes. I would say forget the road conditions,enjoy the beauty and scenic views these routes has to offer. 
Another popular spot on this route before we reach Sandhan is Amruteshwar temple. This is beautiful stone carved Shiva Temple situated on bank of holy river Pravara. I stopped for a quick coffee and quick darshan. I had my share of coffee and left towards Samrad village, which is the base village for all the trekking which happens around Sandhan valley.Few kms before Samrad village. 
I reached Samrad village and checked in at Mr Yashwant's place. From the very beginning,when we started visiting Sandhan valley..we have been staying at Mr Yashwant's place. He charges very minimum fees for the stay ,food and guide expenses. He also provides tent accommodation near Konkan kada and other places nearby.I wanted to camp near Konkan kada for the night but he advised to stay at home as I am alone  and in monsoon there can be some danger's of snake and all  So I preferred to head back Pune after the trekking.
Meanwhile I had few rounds of tea and then started for the trek with my guide.
In monsoon period, the trekking route is filled with water, so one cannot trek till the end of Sandhan. I mean it not like..its not doable.. but you have to be a extreme adventurist to do that..as you need to swim across the water crossing filled with big stone boulders at many occasions on the way. We preferred to go as far we can go with the simple trekking.
Finally made it to Konkan kada. One hour of trek and it was totally worth it. We did camp here in winters two years ago..right here where the waterfall is. That night was so cold that we didn't slept entire night..It was one awesome night to remember. 
As it started to become dark,we returned to Samrad.Reached home and had wonderful dinner at Mr Yashwant's place.I started my return and reached Pune at around 01 AM. What a wonderful day it was,my wish of admiring Sandhan in the monsoon season finally gets fulfilled.