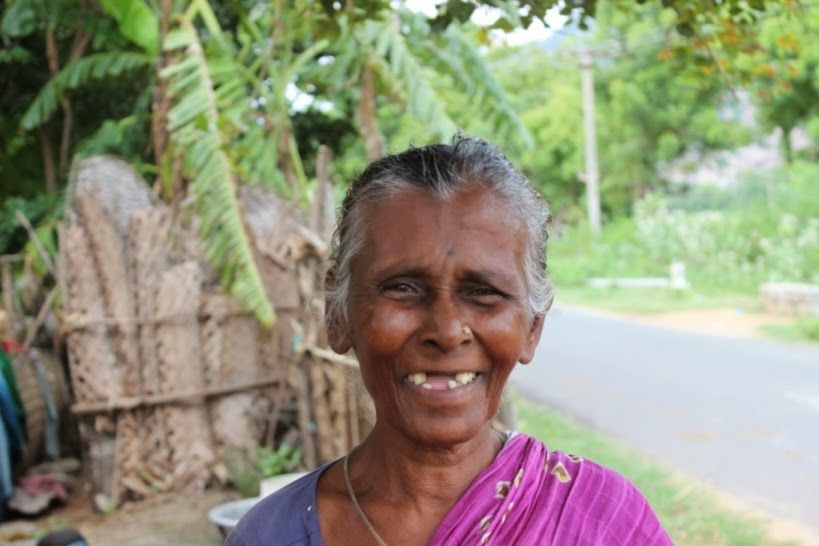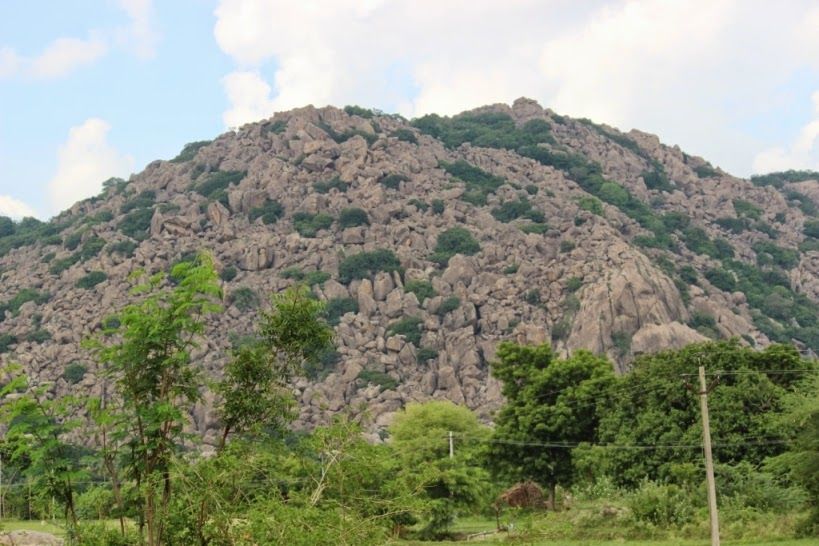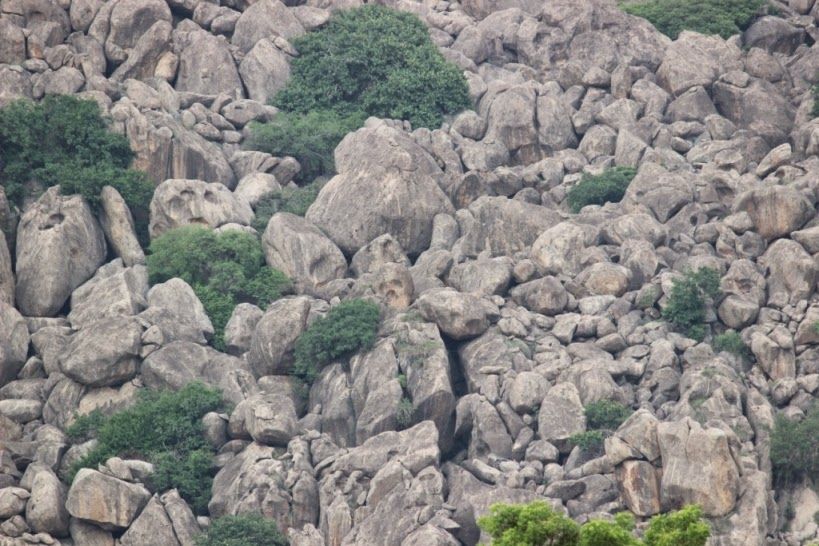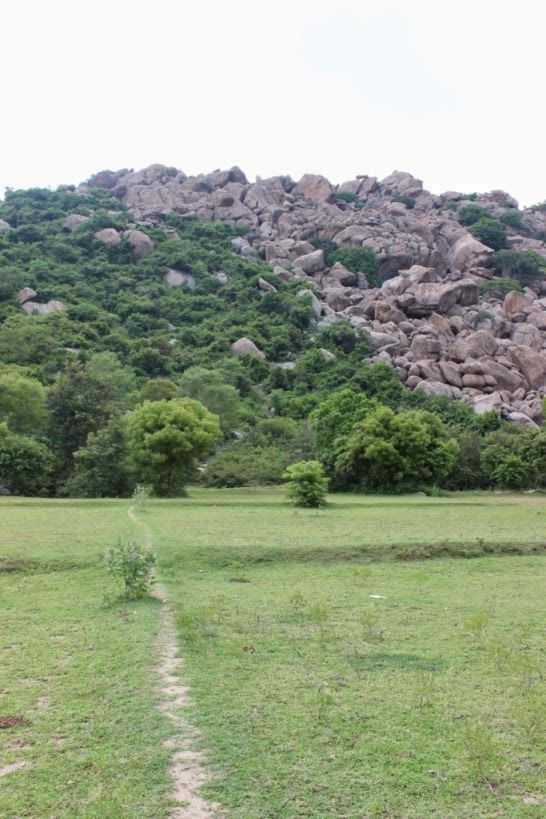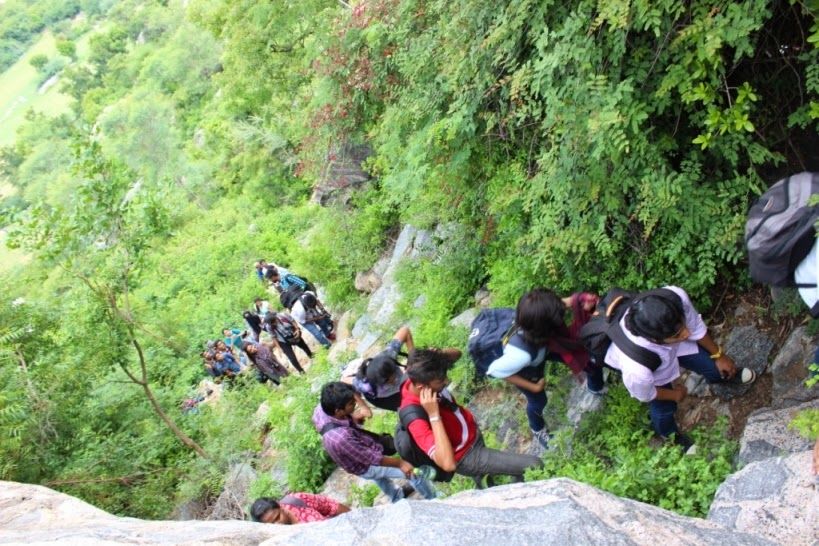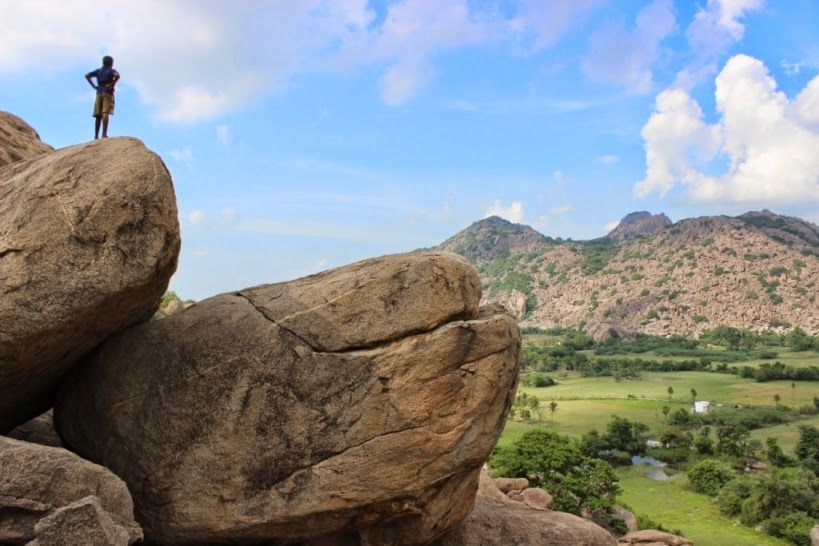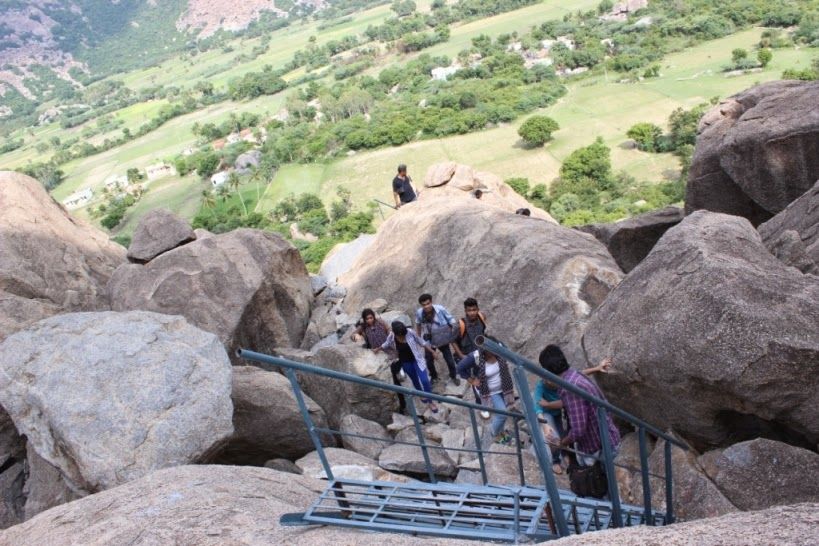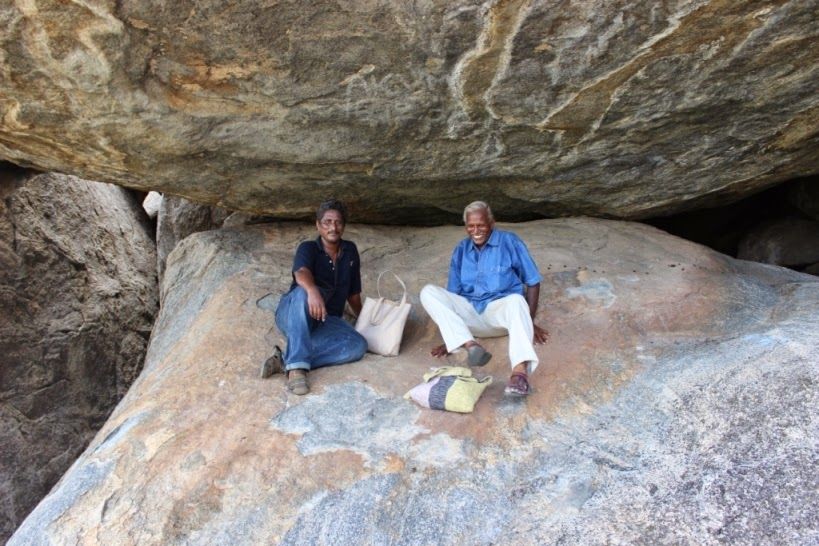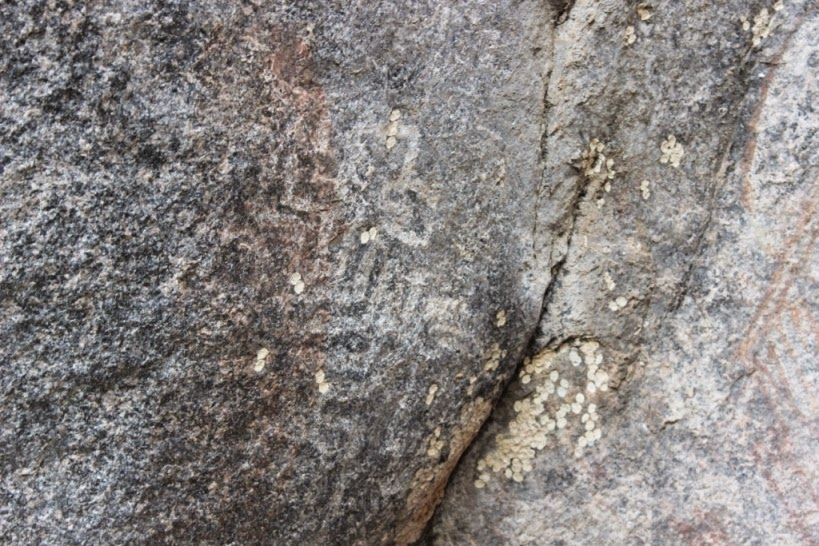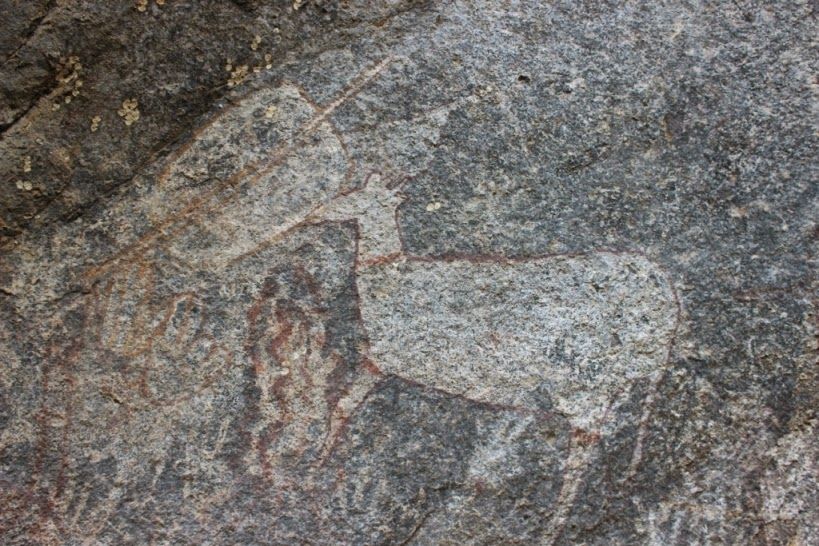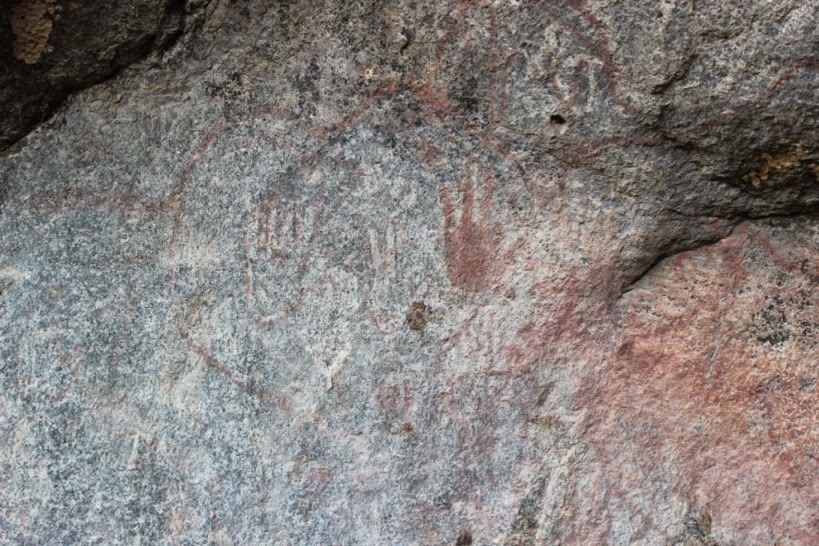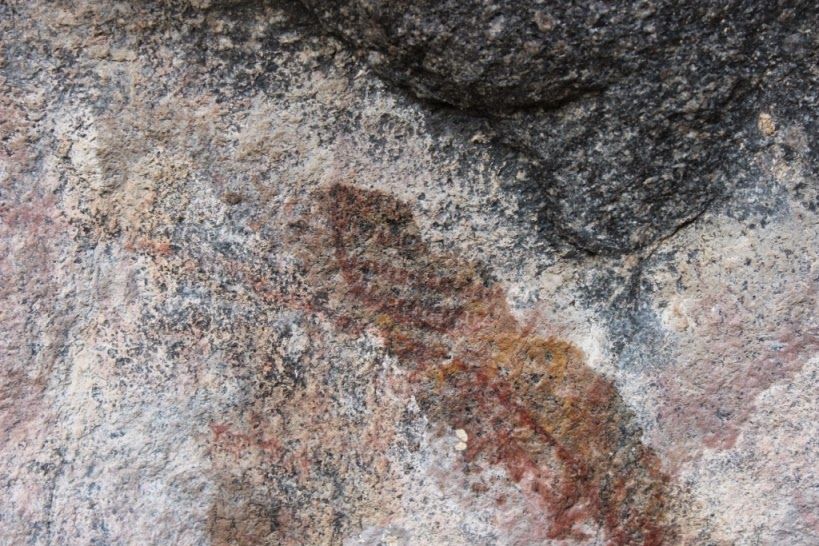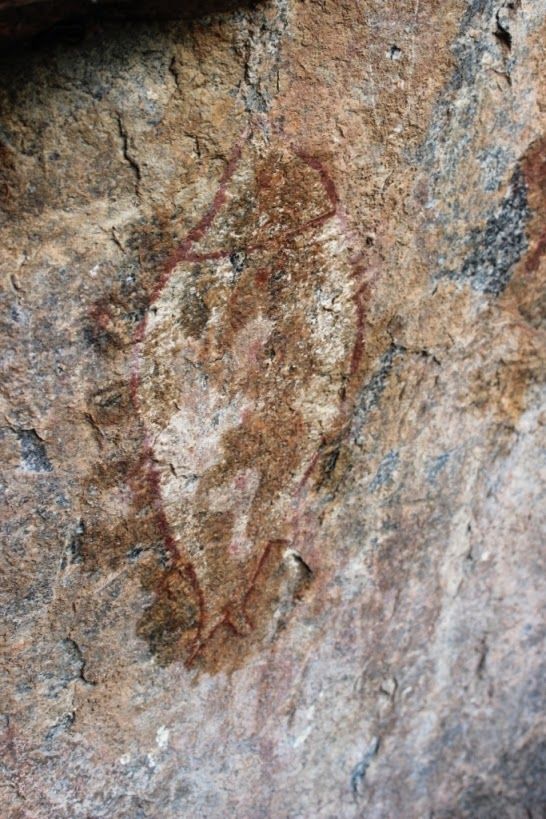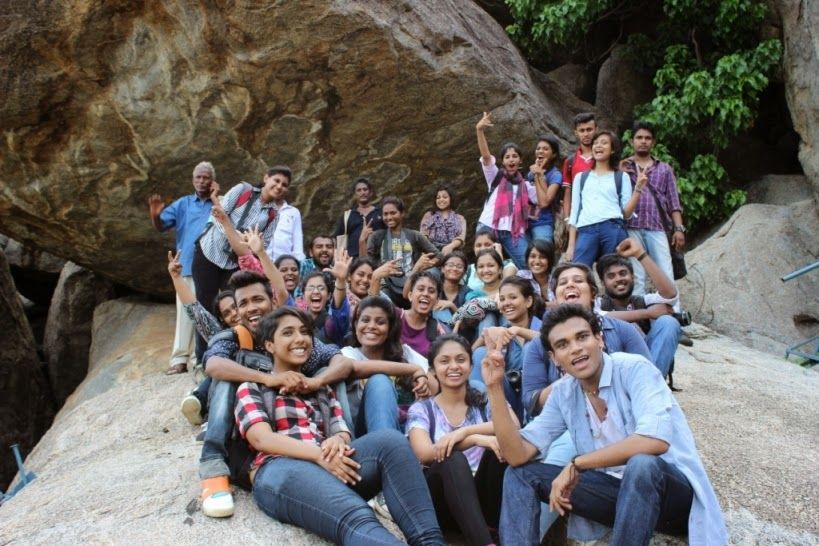 The name of the place made me wonder, because Setta means Dead in Tamil. But then I came to know it came from Sitthar Varai meaning the hillock of Tamil saint!
This was a rather uphill task. I mean quite literally! From the base its a short walk across a plain from behind the village houses. Then there's an almost non-existing way to walk uphill. Just opposite was this another hill and I loved the way its rocks were placed and the way plants have grown among them!
They route uphill is filled with broken granite and in some places the archaelogical dept has made some ladders attaching boulders! I think its the natural location of this place that kinda protects it from getting vandalized. Its almost half an hour to 45 mins to climb uphill in that route. Before reaching atop, we did stop at a location to have something to eat and regain some energy. There atop behind a fence was the rock art! That's Gandhirajan and Veera Raghavan resting for some time.
The most important drawing here is of this animal. Probably a goat with flames drawn all around it. There's an unidentified object in front of it. My best guess is that its a axe!
Unlike the other 2 places, here are some palm prints. Unusally some palms had 1-2 fingers missing. Gandhirajan's opinion is that, in those days, some people gave fingers are offering to Gods. So these plans may have printed by people who gave such offering.
3 small boys, from the local village also accompanied us to the hill top. They were so much faster in climbing up and could climb slope-y boulders without any hold or support! I couldn't help but think, if you give training in anything since childhood, that get so easy to do, even the most difficult task! Once again while climbing down, at the same location where we rested earlier, we stopped for a nice group pic. One of those little boys clicked the shot with our camera!
This trip was first published on Travel Bhushavali.