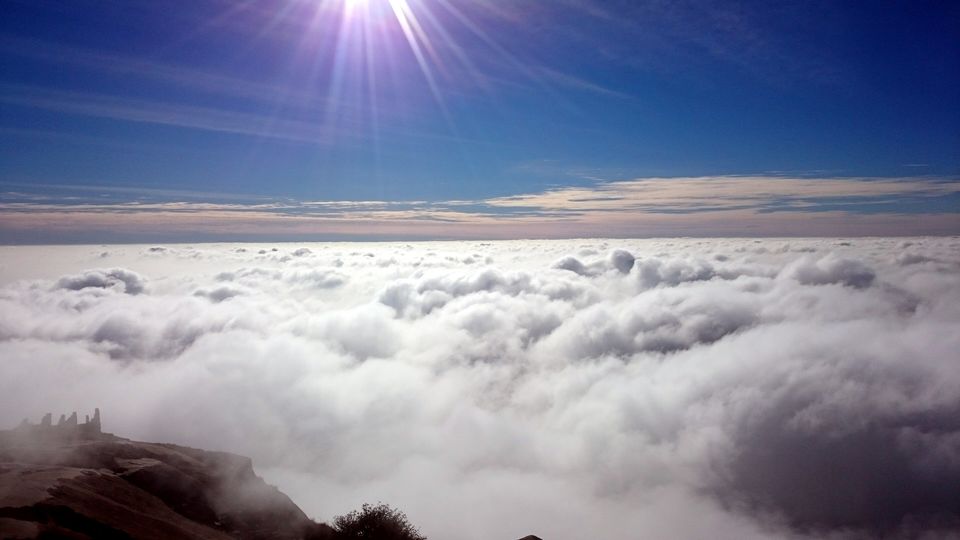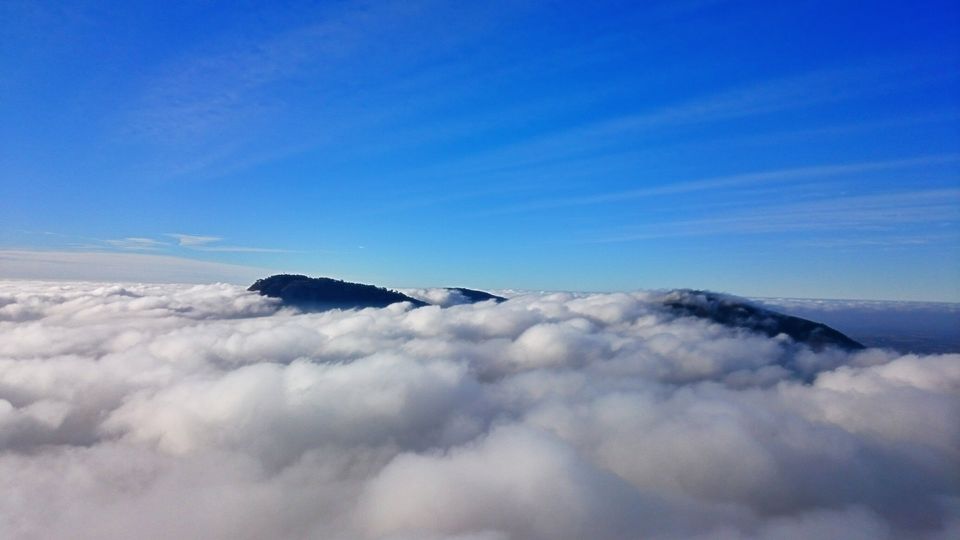 There's something breathtakingly blissful about a sunrise. It's like unconditional mother's love, a breath of fresh air which brings about inner peace, a soul touching experience which showers endless joy, a totally remarkable grand spectacle which holds indescribable beauty. It's just tranquil in its simple magnificence, making you feel big and tiny at the same time, happening every day and its absolutely "FREE".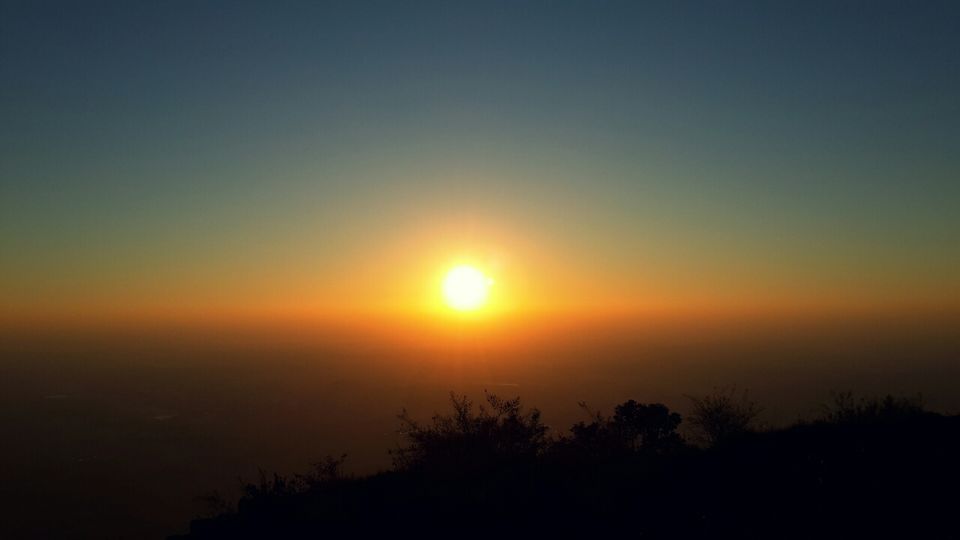 Warning: The pictures uploaded are intriguingly seductive. I hold no responsibility whatsoever if you tend to fall in love with Mother Nature.

On a weekday.
12 am. Technically i'm at work, minding my own business (read as watching Scott Adkin's a.k.a Yuri Boyka's Undisputed 3 for the nth time) and then this awesome random picture of the sun rising amongst the clouds pops up on the screen. The next thing I know, "The Itchy Feet Syndrome" starts kicking in.
Its about time I had a few riders accompany me for a short ride, I think to myself. I approach Isaac (a.k.a Icy), Mithun (a.k.a Malabari) and Shreyas (a.k.a Sprinter) with an impromptu plan and give them 2 options.
 Wind yourselves up in a warm blanket and doze off like a giant panda and die of boredom and regret.
Come watch the ever inspiring sunrise and get a glimpse of God's view from the top of the land amongst clouds.
The answer was unanimous - "let's ride".
Rides used: 3 Vintage street style Royal Enfields, 1 Yamaha R15 (Boy's Toy).
People Abused: Mithun (nah not really, we love the guy).
Destination: Skandagiri.
Skandagiri Trek difficulty: Easy (if you are an acute trekker).
Trek distance: 10 to 11 kilometers (too and fro).
5: 30 am. It is cold and we were at the bottom of the hill. Our backpacks filled with a couple of oranges and a water bottle. we start trekking with a torch in our hands. A rabbit runs past us. And nothing interesting happens until the sky starts changing colors (so, I'll chuck the boring part).

Somewhere near the top, the dark starry sky starts to change color. From pitch dark to pink to slight orange to deep gold. It is simple yet spectacular (the twilight, what can I say??).The city lights from the top is not a bad sight either. It just takes the sun a mere 8 minutes to rise up to a certain level before we can take some stunning silhouette pictures.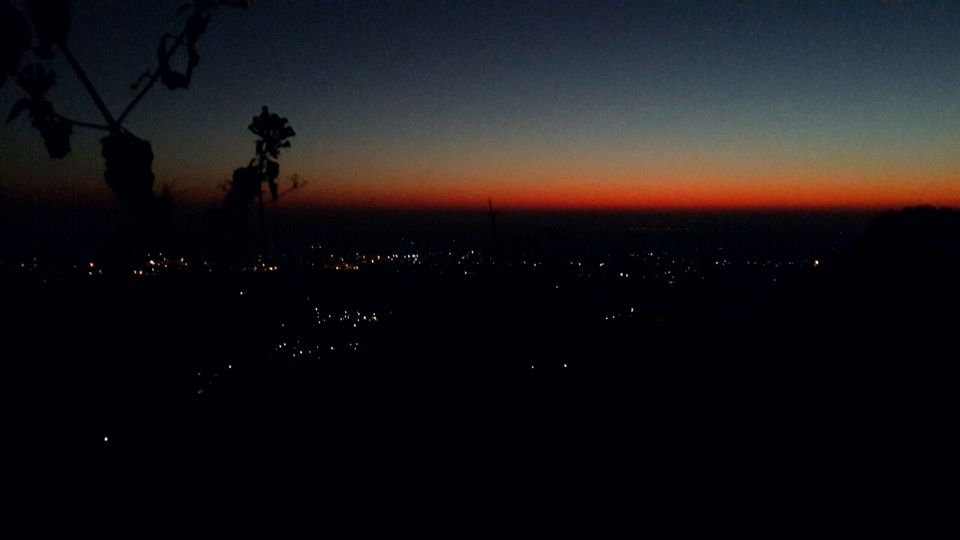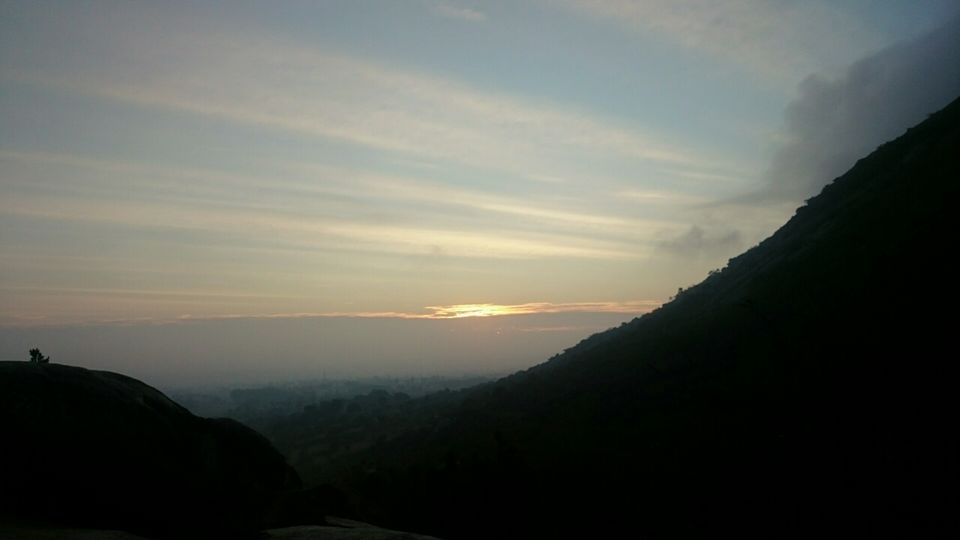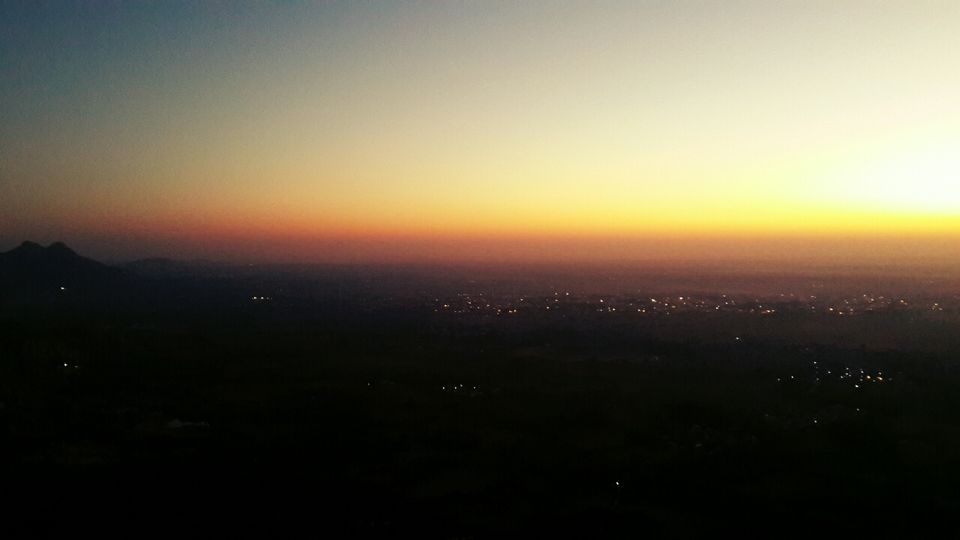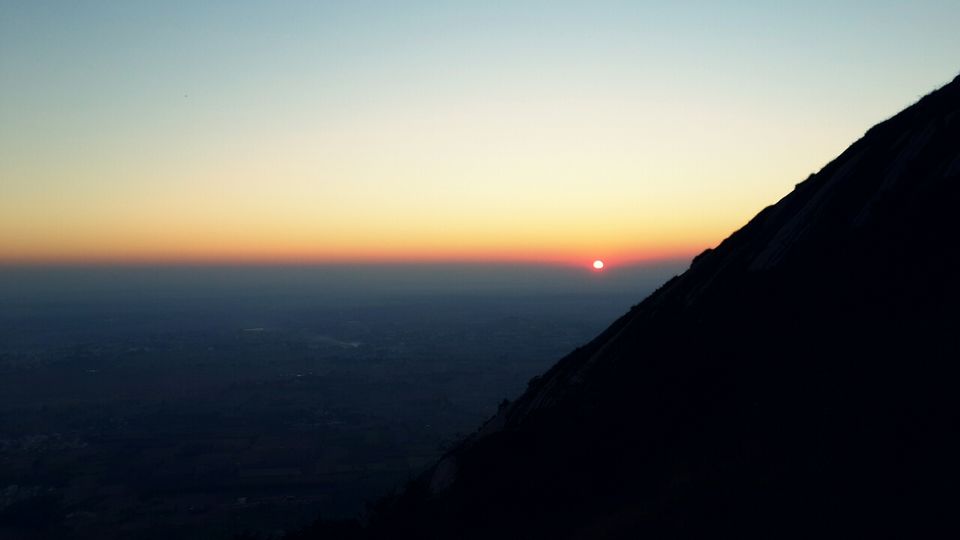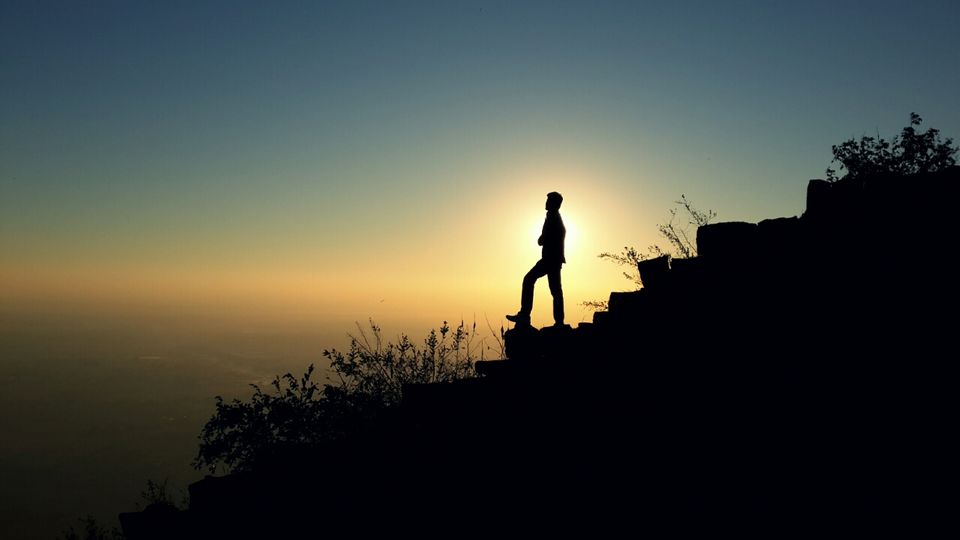 Then, the mysterious morning mist kicks in, enclosing the sun completely. I guess the weather Gods have some seriously important stuff to do like watch air crash investigations and eat Thai curry while wearing only pajamas. Well, I'll never know. We have no regrets though. The slight breeze makes us ecstatic and the mist caresses our faces like we are someone special.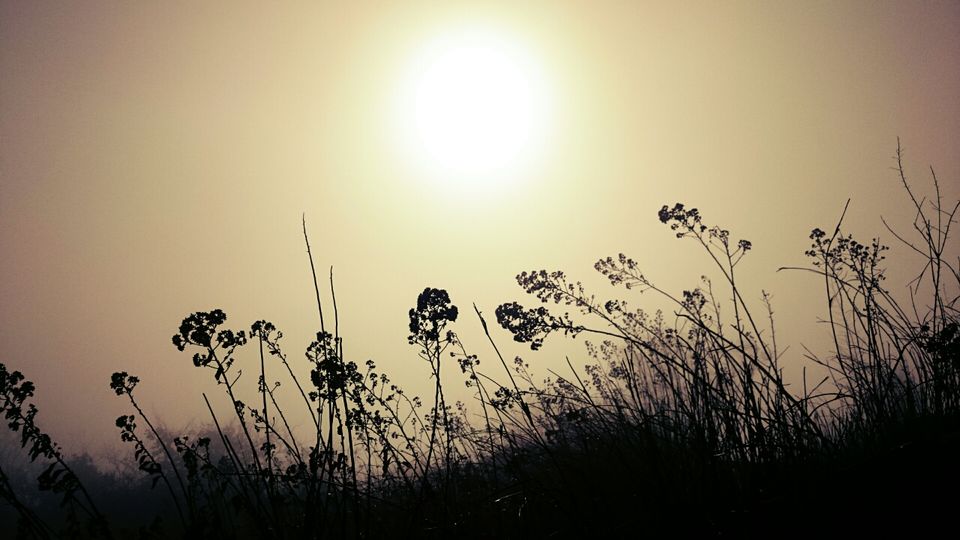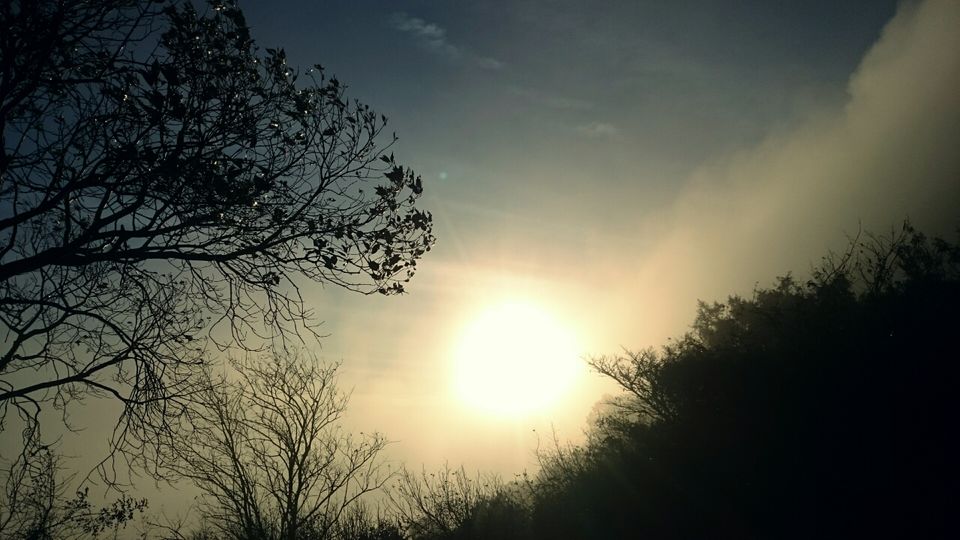 We are at the top.
There is a flag post at the top, a couple of rock buildings and some ruins which marks the end of the climb. We plop down on the end of the cliff, waiting for the mist to clear out to get that sight of the surreal landscape which we have come for, until our pants get wet from the moisture of the mist. Then, in an instance, our jaws drop, eyes open wide and we just sit here, staring and staring and staring some more as the sun glows and glimmers, revealing the most awaited sight of waves and waves of milky white clouds below our feet.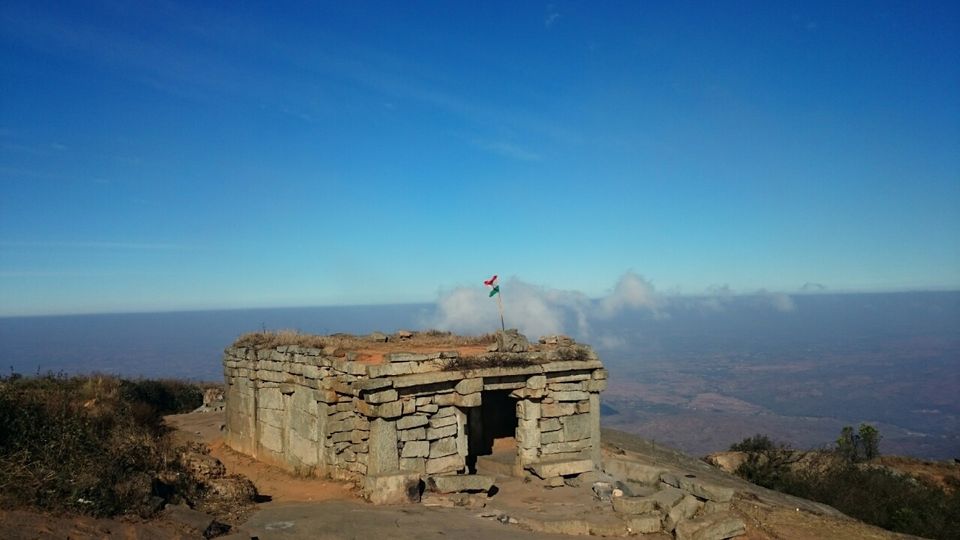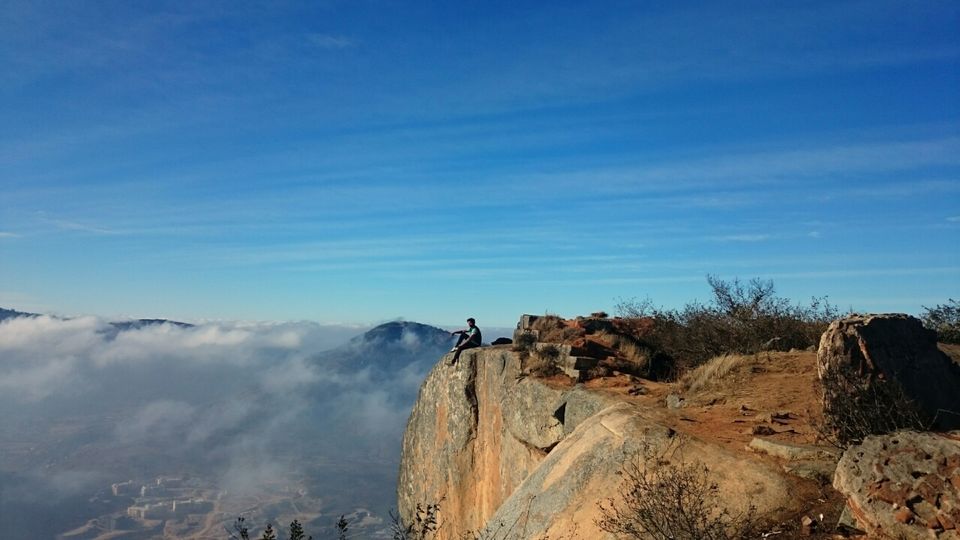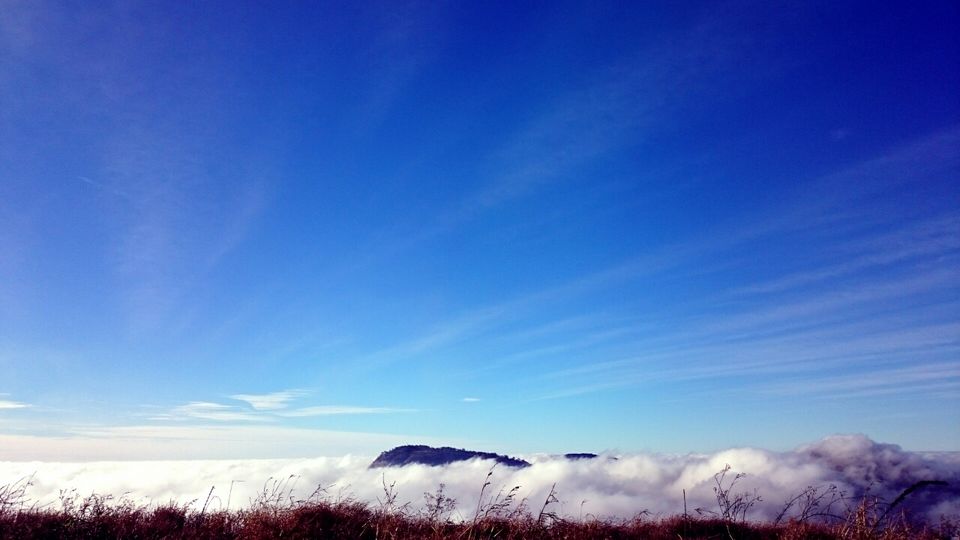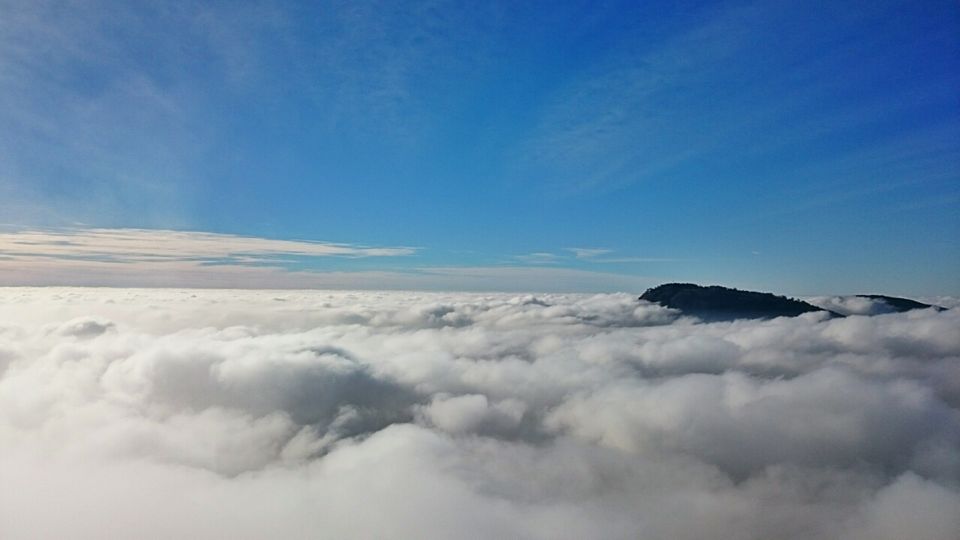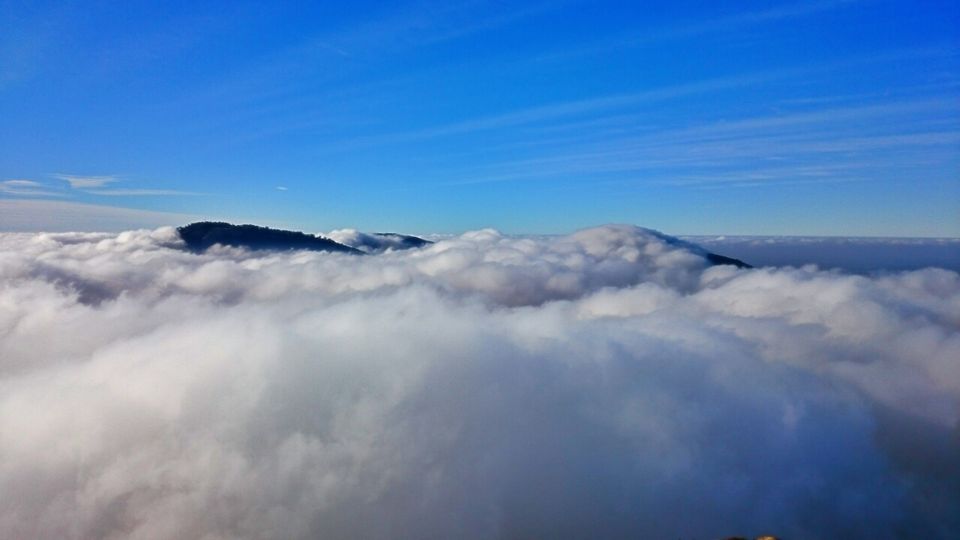 If Gods enjoy this sight everyday, I would most certainly love to be a God. The apprehension of the clouds from above is an absolute eye candy. We just sit here for ages without uttering a word. The only parts working are our eyes and brains, trying to process the unimaginable amount of happiness that we feel. No words come close to describe the aura that we sense. It can only be felt physically.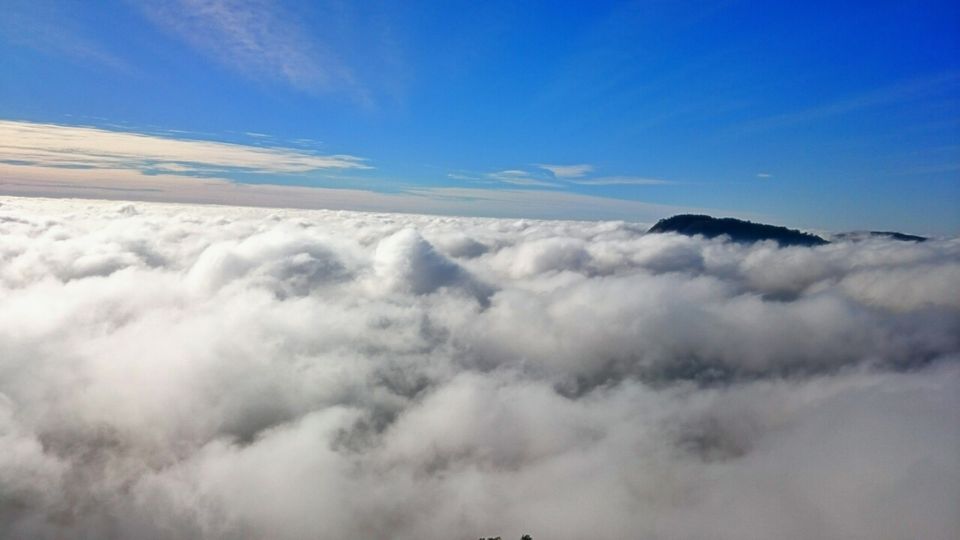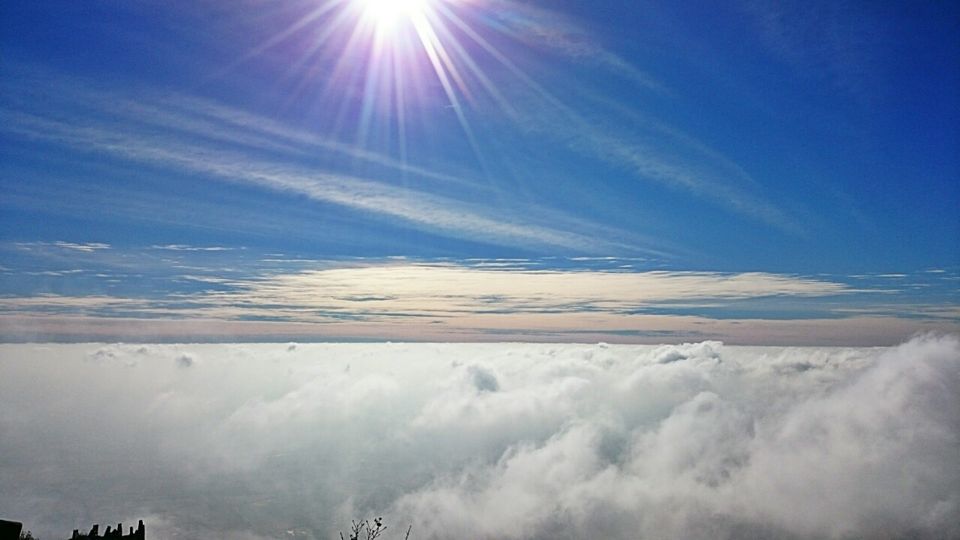 9 am. It is time to descend and head back home. We trek down and ride back happy.


Important Note and frequently asked questions. 
Police: There is no police and no sneaking is required.
Getting lost: Google maps works fine. You won't get lost.
Getting robbed: Not happening in Skandagiri.
Vehicle parking: Has ample space and parking fee is INR 50 on weekends and free on weekdays.
Trekking by night: Completely legal, carry a torch. Snakes are rarely seen.
Trek guide: Available. INR 200-300 if you speak in Kannada, INR 400 if you speak in Hindi and INR 500 if you speak in English with a French accent. Usually guides are not required.
Food and water: Not available. Carry your own and please DO NOT LITTER.
Camping: Can be done at the top. Gets windy at night.
Suggestion: If you want some privacy, go on weekdays. The hill is all yours.