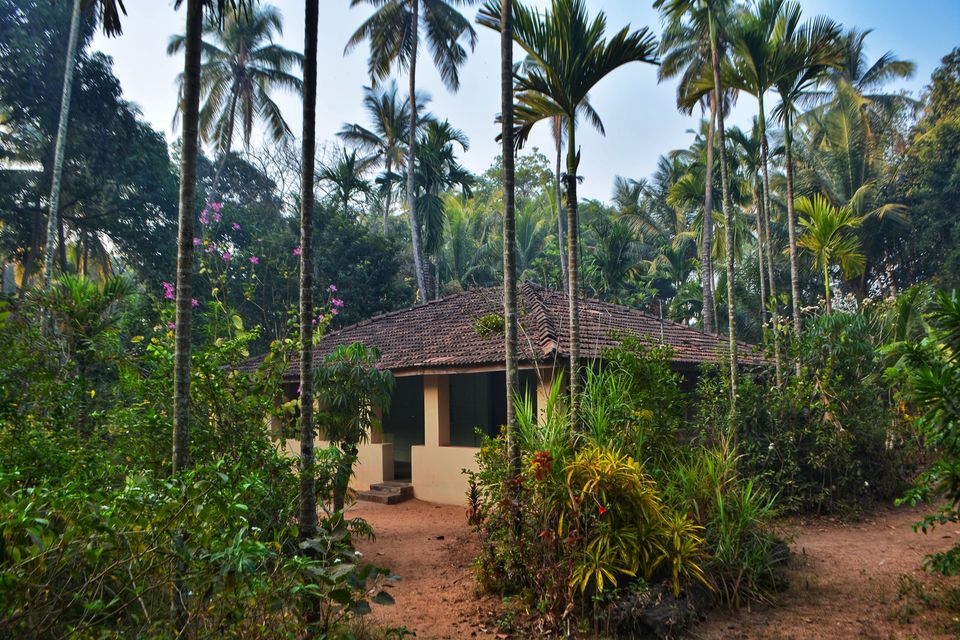 India has a long coastline of over 7500 km with more than a thousand beaches. But when it comes to choosing a beach holiday destination, people do not think beyond the few very popular places. Goa is the favourite beach destination in India, hands down. Each beach here has a different vibe and this helps Goa attract tourists all year round.
Not very far from Goa, as we move northwards, is a station called Kudal in South Maharashtra. The feisty tourists do not venture beyond Arambol, and hence southern Maharashtra is left in its tranquillity. Kudal is a quintessential small-town with the locals busy in their daily-lives. A bus from here takes you across the western ghats through orchards of cashew, mango and banana trees to the picturesque town of Malvan.
As you enter Wayari in Malvan, you can see small plots neatly cut out in colonies. Each of these plots have a small house adorned by a garden that hosts various fruit-bearing trees and vibrant flowers.
Set adjacent to the sea, these houses are authentic homestays that are not stylised with graffiti or neon cushions to appeal to the hipsters, but are simply the most local experience a cultural seeker can have.
As you move towards the west, you stumble upon the widest stretch of sand on the coast. This is Tarkarli beach. The 8 km beach seems endless. There are no shacks here, and the sea is turquoise because of no pollution and little human activity. Local fishermen have been trained to provide scuba diving to the tourists in the clear water of the Arabian sea. There are a few good options to stay too.
The northern part of the Malvan is a busy market with shops selling daily necessities, products made from local fruits and sea-food. There is an evening culture to go out to have fruit sodas, and there are popular restaurants dedicated to punches and sodas.
Malvan beach is a busy market lined with ships and boats that bring sea-food to the land. Fish exporters and traders can be seen lined up here.
An estuary from the beach ends right before Sindhudurg fort. However, a boat ride is available to the 16th century fort from a ferry-point farther away.
Sindhudurg fort stands solid against the green waves and the tide of times. You can walk on the thick walls of the fort and have a look at the town across the sea.
Malvan is the perfect place to travel slowly and enjoy the nature. The people here are not marketers trying to sell their hospitality to you, but are charming people living in a self-sustaining economy. So, if you want to pamper yourself with tranquility occasionally broken by a chirp or a tweet, visit Malvan.
How to reach
By air: The nearest airport is at Sindhudurg, 20 km away from Malvan. The next closest airport is at Dabolim, Goa (130 km)
By rail: The nearest railway station is Kudal (30km) on the Konkan railways. The nearest major station is Sawantwadi (50 km)
By road: Buses to Malvan are available from Mumbai Central, Pune (Nigadi), Kudal Railway station and Mupasa (Goa).
Where to stay
Luxury