Khamma Ghani,
JODHPUR!! I finalised on Jodhpur for my yearly "Family Vacation". Last of November, somewhat the perfect month to visit Rajasthan. The tickets got booked from "Lucknow to Jodhpur" and so was our stay at "The Castle View Homestay". It was a 3 day trip.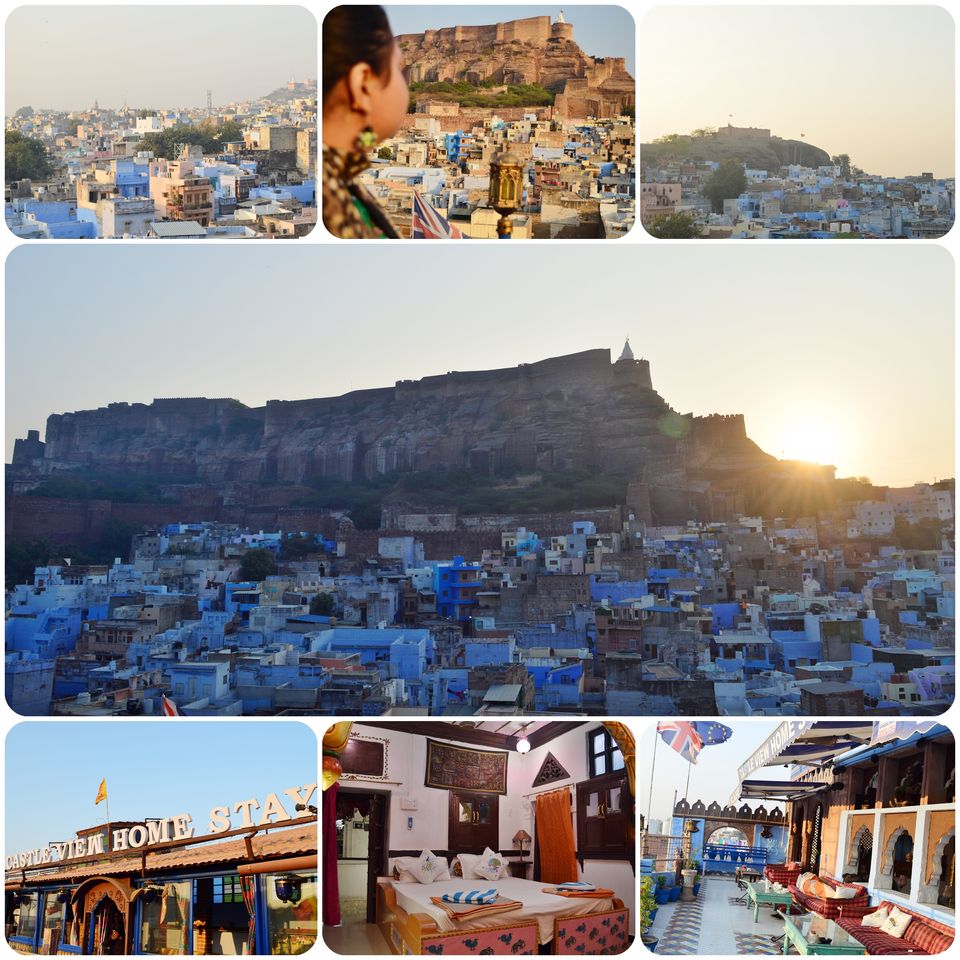 From the beginning, as I started planning out my yearly family vacation, I was much clear in my head where I wanted to stay. I dropped the new side of Jodhpur and preferred to stay in the narrow lanes of old Jodhpur, as to get the perfect feel of Jodhpur city with Mehrangarh Fort as my backdrop surrounded by the blue houses. Somewhat, it was so mesmerising.
We reached Jodhpur by late evening. It was just 10 mins ride from railway station to our stay. We checked it, our room was nice and cosy. The staff suggested us to look over the rooftop so as to get the view of Mehrangarh Fort. The Fort was Majestic. Mehrangarh Fort lit up at nights. It was simply breathtaking. Though the days were quite warm, the nights in Jodhpur were very pleasant.
The first day in Jodhpur started with beautiful sunrise over the Mehrangarh Fort, that we witnessed from your rooftop. A blissful morning it was!! Definitely "A morning to Remember". Further, we pampered us with some hot and yummy kachori as our breakfast. The first thing to start off was by visiting Mehrangarh Fort, just 5 mins walking distance from our homestay. We entry the Fort from the back entrance, the entrance opened from the old city.
Here are my top 6 picks for Jodhpur-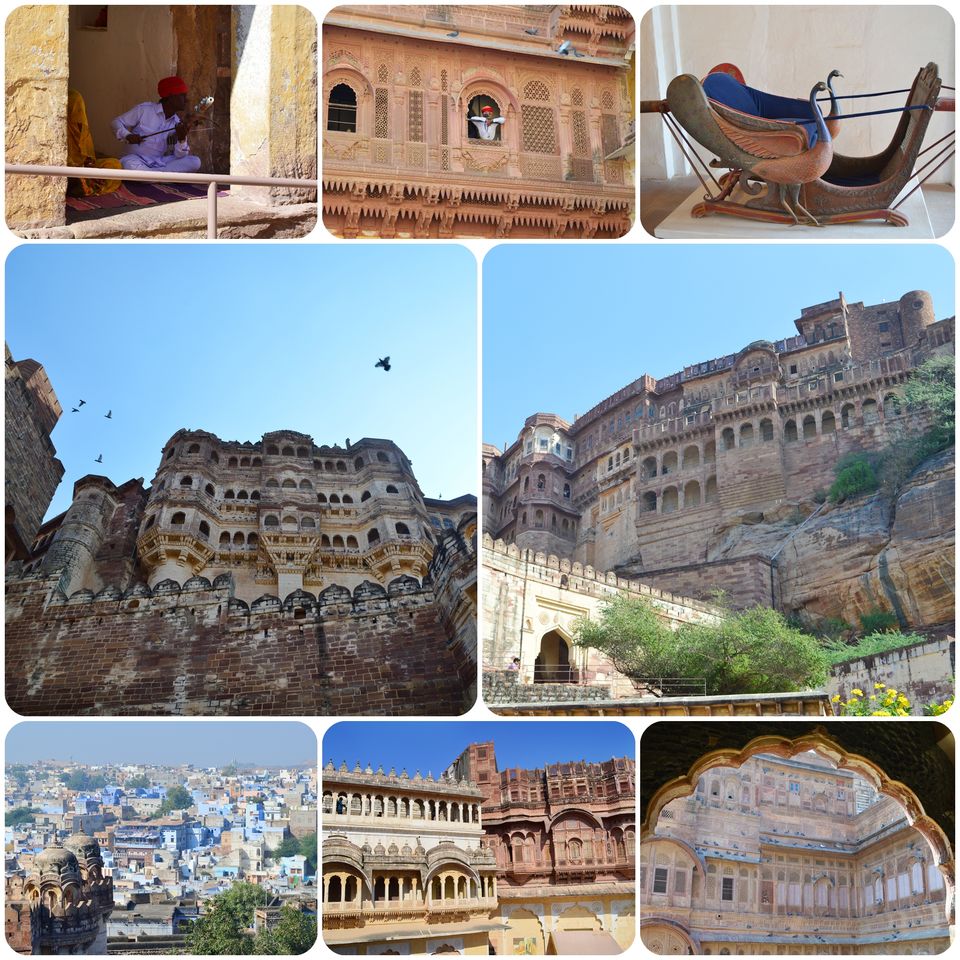 "Mehrangarh Fort" is central located. It's visible throughout the city. Honor, Prestige and Pride is what Mehrangarh Fort is!! The Fort is a masterpiece of art and architecture. It's a well maintained property.
"Sheesh Mahal, Palki Mahal, Phool Mahal" are the parts of Mehrangarh Fort to look at. Fort offers some great view points of the Jodhpur city, the "Blue Houses". Tickets are needed to purchase to entry the main fort while "Chamundi Devi Temple" is situated in ticket free zone. It's situated at outer premises of the Fort. Also one can enjoy the local art and culture, traditional music and dance performances at the Fort premises.
Piece of Information-
Entry Fee- Rs. 100/-
Entry Fee Senior citizen-Rs. 50/-
Camera charge Rs. 100/-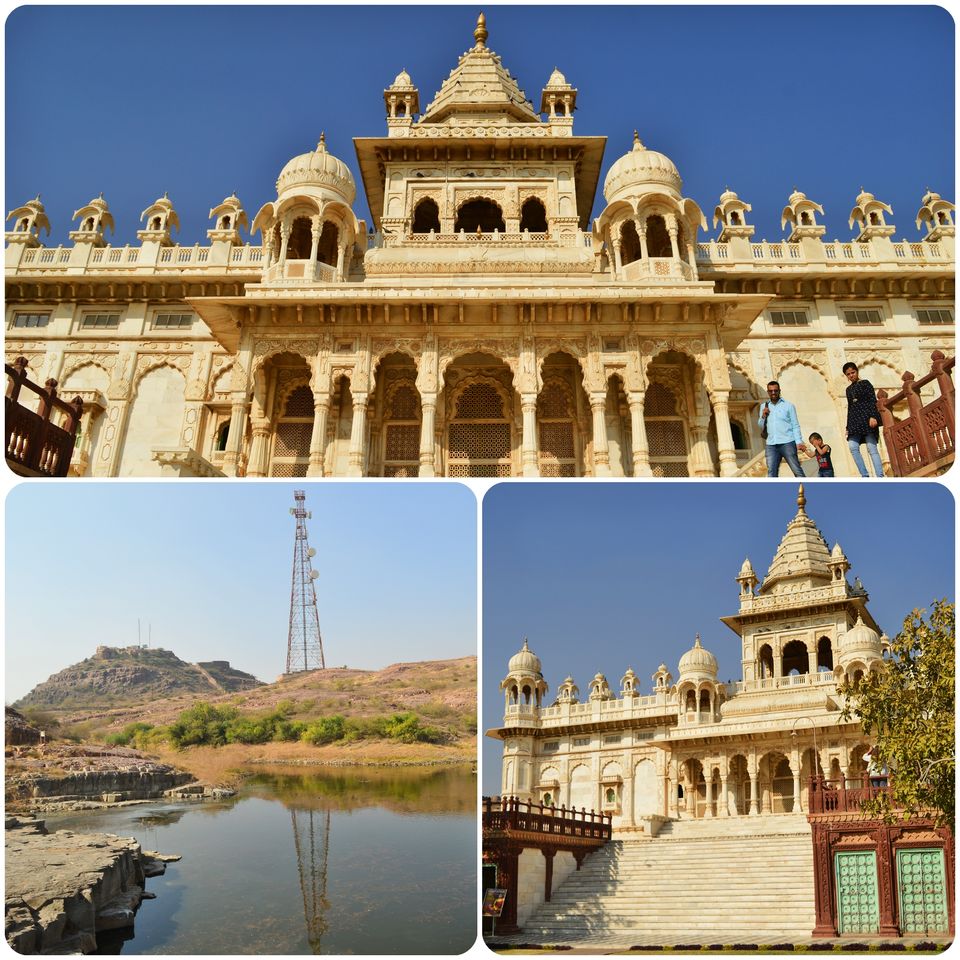 "Jaswant Thada" is situated just adjacent to Mehrangarh Fort, merely 10 mins walking distance. It's situated by beautiful lake, a part of Rao Rodha Desert Rock Park as a backdrop. Lake is house to many migrated birds. Built in marble it's a beautiful art piece built in memory of Maharaja Jaswant Singh ll memorial. The premises beholds a beautiful garden with a fountain. Jaswant Thada holds a large collection of paintings of former all rulers of Jodhpur.
Piece of Information-
Entry Fee- Rs. 15/-
BEST SUNRISE/SUNSET AT PACHERIYA HILLS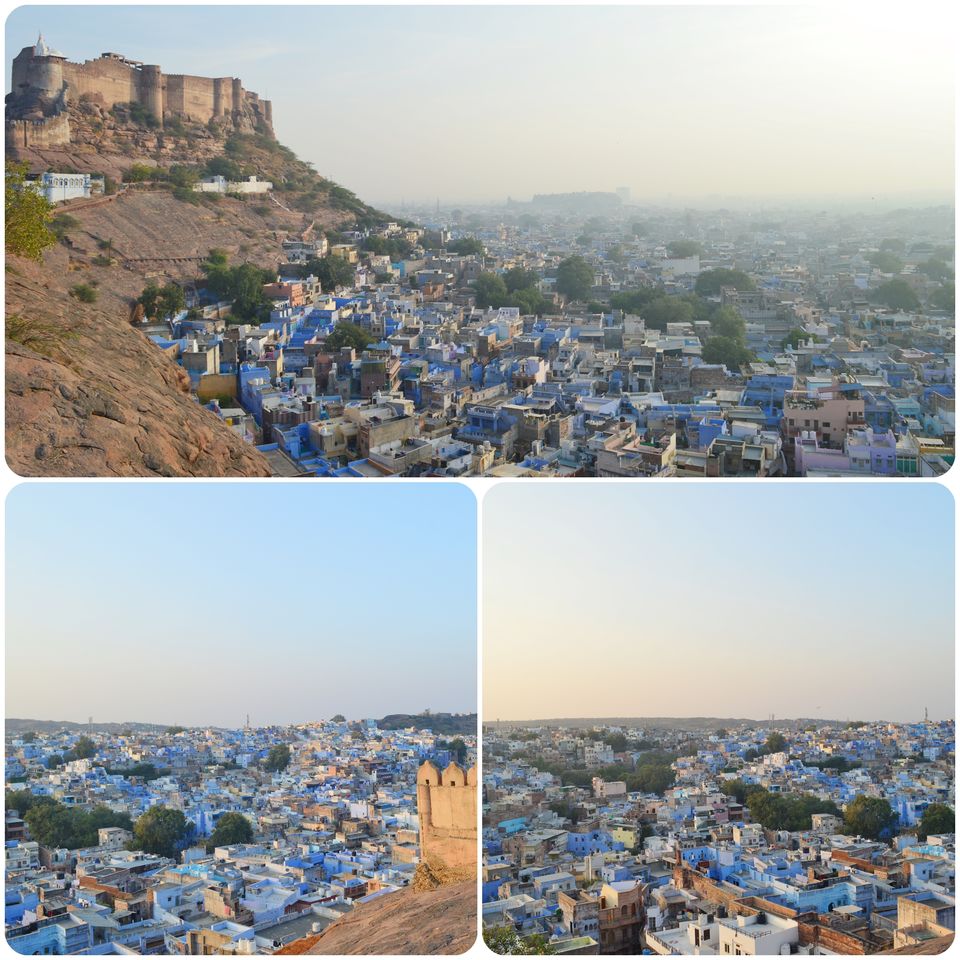 "Pacheriya Hills" definitely a hidden Gem of Jodhpur city!! Hidden in narrow lanes of old Jodhpur city. I was looking for a perfect sunset point, when a local quoted Pacheriya Hills. It's best place to catch the Bird Eye View of Jodhpur City. Firstly, it's a tedious job to reach the Hill. Only with the help of locals one can reach the top of Pacheriya Hills. Even google fails here!! But the result is overwhelming. We witnessed the most stunning sunrise and sunset, above the blue houses.The place is so peaceful, just sit back and enjoy the view.
Piece of Information-
Entry Fee- Free
Early mornings are best to enjoy Pacheriya Hills, with Hills to just yourself. Evenings are mostly crowded. We enjoyed both sunrise and sunset from Pacheriya Hills.
RAO JODHA DESERT ROCK PARK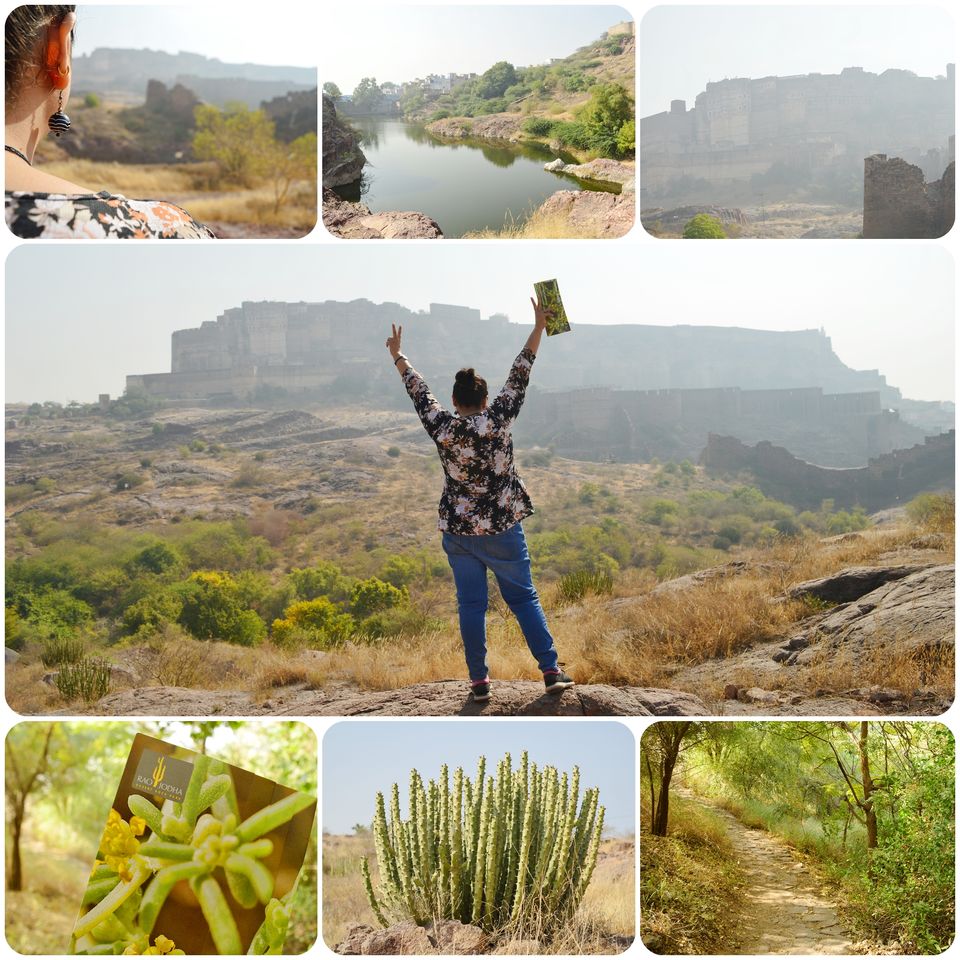 Mornings were calling!! So we reached "Rao Jodha Desert Rock Park" to take a troll. Firstly, I don't understand why this Park is so underrated by the locals!! It's best place for nature lovers and adventure people(looking for zipline, they have 6 exciting ziplines). Rao Jodha Desert Rock Park seems like the other side of coin, yet to be explored. The Park consists of four different walking trails to explore-Yellow, Blue, Red and Green. Trails are well marked throughout the Park. The park is built on big rocks. It's house to large number of fauna and fora. The trails are of different difficultly levels, one can choose accordingly. During the trails, one gets close to nature. Park consist of waterbodies and do offer some great views of Mehrangarh Fort.
Piece of Information-
Entry Fee- 100/-
Guide Fee-Rs. 200/-
Wear comfortable walking shoes.
Carry water-bottle.
GHANTA GHAR/CLOCK TOWER AND LOCAL MARKET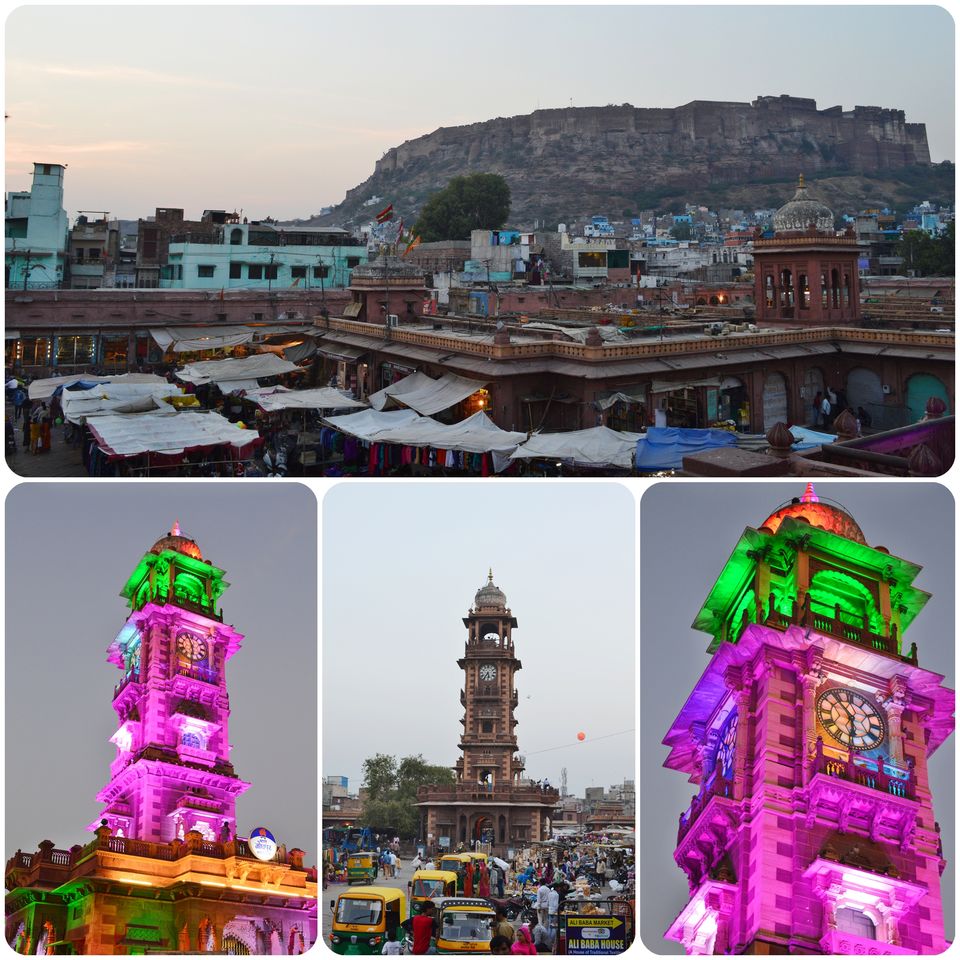 Evening time is to explore local market and "Ghanta Ghar" is the place!! Ghanta Ghar top is open for visitors to visit. It lights up every evening in multi colours.The market is so vibrant. Just adjacent to Ghanta Ghar is "Tripolia Market". Perfect place to shop like locals.
Ghanta Ghar further connects to Nai Sarak. Nai Sarak is also a place to shop and have some decent restaurants to feast on.
Just 5 mins walking distance from Ghanta Ghar is "Toorji ka jhalra(step well)",a good place to photoshoot.
Piece of Information-
Entry Fee for Ganta Ghar Top- 10/-
"Janta Sweet House" at Nai Sarak is a decent restaurant to feast on, it's two storey. Ground Floor is about different varieties of sweets, namkeens and chats. Second Floor is the restaurant.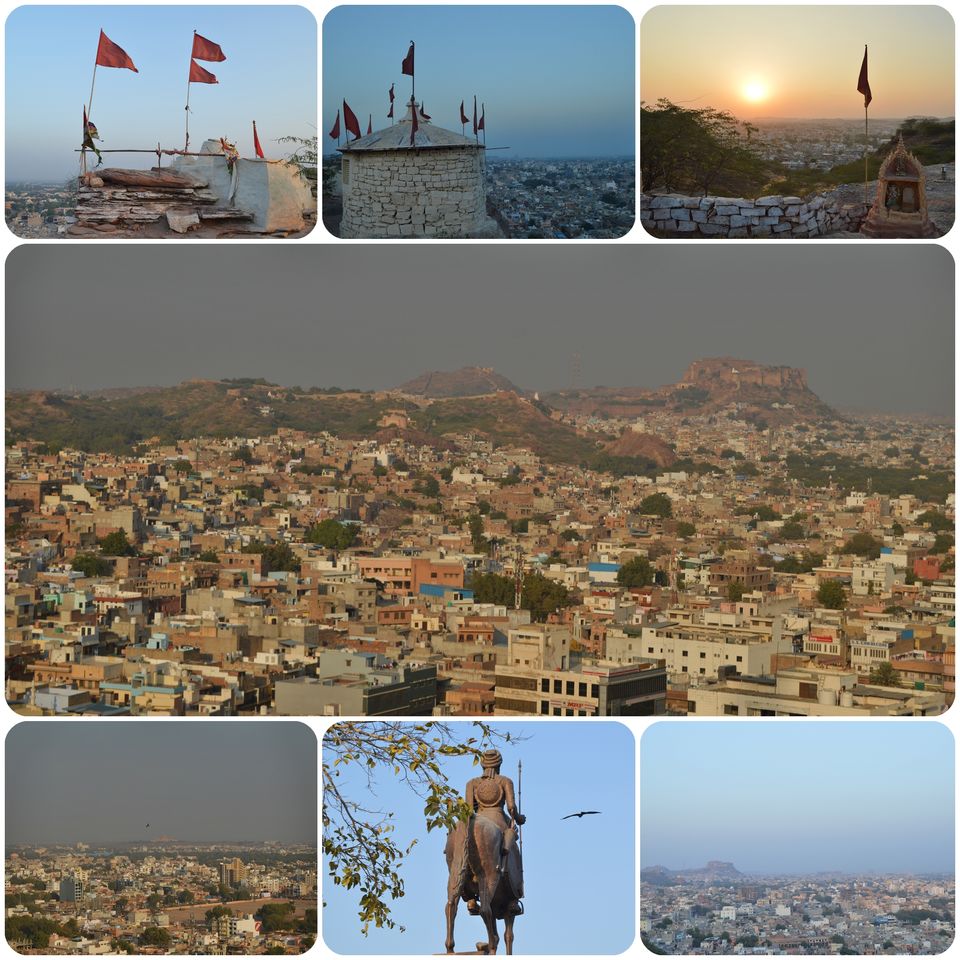 One elderly person recommended us to visit "Masuriya Hills". Unfortunately, during our visit to Jodhpur city Umaid Palace was closed (due to Priyanka-Nick wedding), so we decided to visit Masuriya Hills. It is located at the top of the hill. It's a relatively small garden with good views of the city. It's a place to relax. We enjoyed the sunset from Masuriya Hills. Umaid Place and Mehrangarh Fort is visible from the hill. The highlight of the garden is the statue of Maharana Pratap Singh. On returning, one can easily walk down to the main road.
Piece of Information-
Entry Fee - 10/-