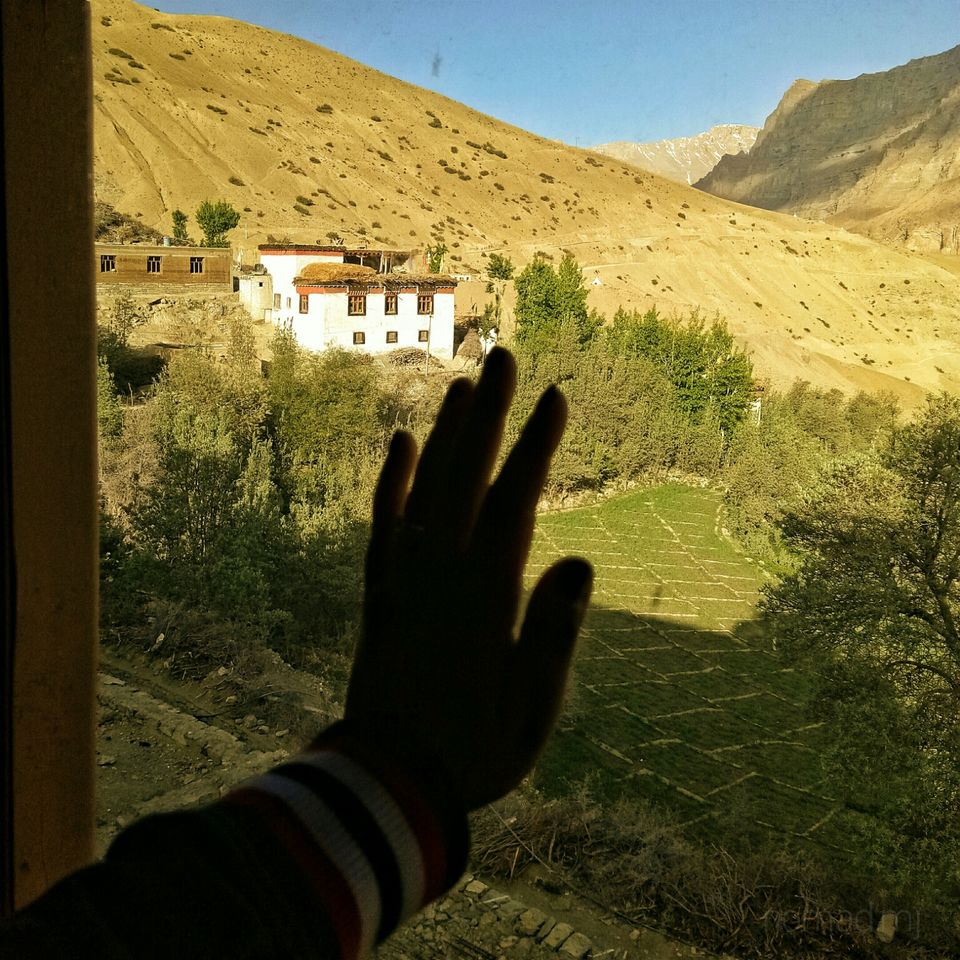 The name LAHLUNG literally means 'LAND OF THE GODS'.
Lha means deities and lung means land. And it is said that the Lahlung Devta is head of all the Devtas of the valley . The Lahlung monastery was one of the earliest monasteries found in Spiti valley.
Lalung is a Village in Spiti Tehsil in Lahul And Spiti District of Himachal Pradesh . Lalung postal head office is Tabo .
As per locals,mountains here changes colours,depending on the moods of the devtas or deities ; red for anger and yellow for happiness etc.
Most travellers who have been to Spiti recommend staying with a local family in order to learn about their ancient, cultural lifestyle. Another reason for this recommendation is the scenic vistas one can enjoy from these homestays, especially the fertile green crops with snow-clad mountains in the backdrop.
This can be done at any of the six villages of Spiti, namely Demul, Langza, Dhankar, Kibber, Lhalung and Komik. each of this village has homestays with each having one guest bedroom that can accommodate one or two people. These homestays are basically village homes, with one of their portions converted into comfortable guestrooms. These have been developed by the locals to generate an alternative and sustainable source of income for themselves.
The guestrooms at these homestays are kept properly clean, brightly coloured and decked with local handicrafts. They feature traditional type bedding with comfortable mattresses that are placed on the floor. The blissful feeling of waking up and looking at the beautiful environments outside simply cannot be described in words.
Since these homestays are isolated rural homes, amenities are more of basic and minimal nature. On request, a bucket of hot water is provided for bathing while toilets are supposed to be shared with the host family. Laundry and telephone services may or may not be available, while electric supply tends to be irregular.
Another wonderful reason for staying with the locals is that one gets to eat the delicious home-cooked food. The local cuisine,includes mouth-watering Thukpa, Momos, Kyu and Thenthuk. In addition to these, larger Indian cuisine of roti, rice and their accompaniments also find a place in the local cuisine.
To enjoy the most of this homestay experience, the best time to come here is from May to October, when the days remain warm and the nights become pleasantly cool.