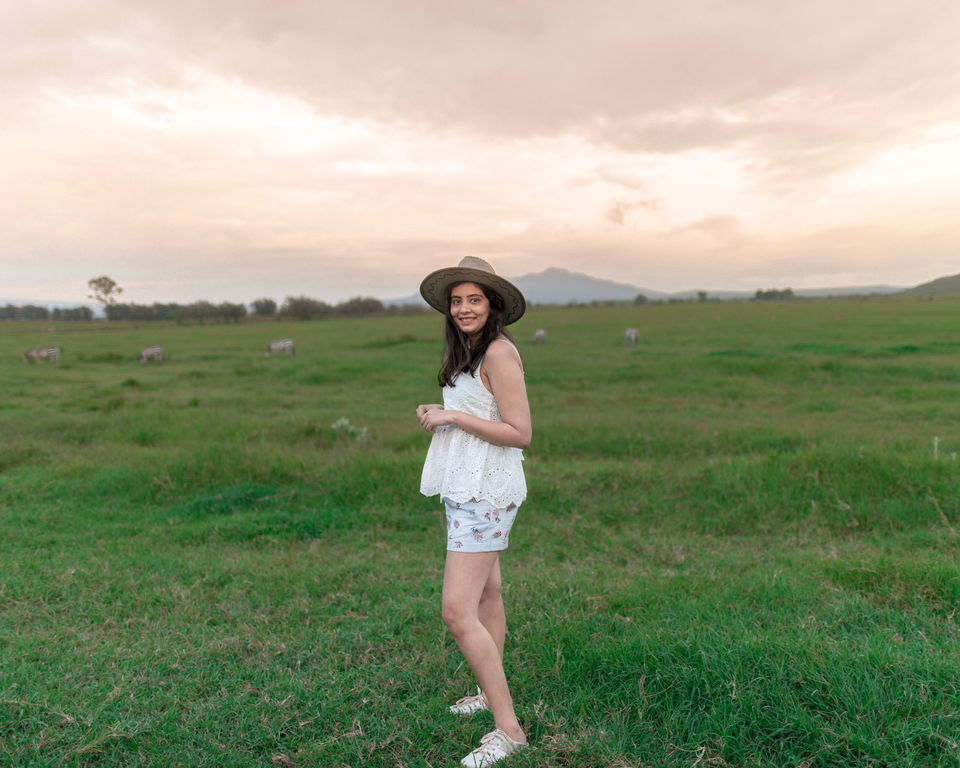 Kenya is a wild wild country with vast Savannahs dotted with immense herds of wildlife, snow capped equatorial mountains, pristine white sand beaches and sprawling tea and coffee estates. Warm, soulful and simple people who would always welcome you with wide smile and extra sweet Kenyan tea and mandazzi. This is Kenya for you !
Kenya definitely is my favourite country in the world and it will be safe to say that I have fallen head over heels for this one.
There is so much to see in Kenya which is not just limited to wildlife Safaris.
Here are my top recommendations for you :
Masai Mara :
Masai Mara has been my African dream safari since childhood and I am so glad and grateful that I could check it off my bucket list this year. Acres of rolling Savannah grasslands with dotted standalone flat topped Acacia trees surrounded by massive herds of zebras and wildebeests, with this view you instantly feel as if you are on National Geographic or Discovery. With luxurious glamping to budgeted tents, there are wide variety of options to choose from. You can spend from couple of days to weeks exploring the vast wildlife consevancies with wild animals in their natural habitat. You also get to meet and experience the lifestyle of one of most famous tribe of Africa that is Masai.
Giraffe Manor :
Giraffe Manor is one of a kind amazing luxurious vintage boutique hotel where you can stay and have breakfast with the endangered Rothschild giraffe.
This is like dream come true. However, if you feel it is way over your budget you can always visit giraffe centre where you get to meet and feed the same giraffes.
Lakes :
Kenya's lake system of Lake Nakuru, Lake Bogoria and Lake Elementaita comes under World Heritage Site. This great lake system is home to hippos, rhinos, pelicans, Rothschild giraffe but the most famous visitors are the migratory flamingos. Lake Bogoria is the best place to spot flamingos between August to October.
Hell's Gate National Park :
This is one of my favourite national parks in Kenya. It is most famous for its natural hot water spring due to high geothermal activity. Apart form it you can see herds of zebras, antelopes and giraffes. It does not have any predators hence you can bike around or drive yourself. The terrain is so beautiful with dramatic cliffs and a background of mount Longonot.
Beaches in Kenya :
Kenya has some of the best beaches with pristine powdery white sand dotted along the coast of Indian Ocean. There is a beach for every one however my favourite ones are Diani and Watamu. You can dive or snorkel in the enormous coral reef ocean. You can also visit Gede ruins if you are a history buff like me.
David Sheldrick Wildlife Trust :
This wildlife sanctuary rescues and rehabilitates orphaned elephants and offers close encou gets with these baby elephants where you can see them being fed. You can also adopt one or few elephants if you wish.

Amboseli National Reserve :
No doubt there are numerous National parks and wildlife conservancies in Kenya but Amboseli is something special. Amboseli is famous for spotting large herds of elephants up close against beautiful backdrop of Mount Kilimanjaro.
Helicopter ride :
You can take a helicopter ride over the majestic Mount Kenya and enjoy the views of snow capped mountains. For some of you who love to hike or climb can endeavour to climb Mount Kenya or hike some of the smaller cliffs.
Tea and Coffee Estates :
Kenya is world's third largest producer of tea. Kericho known as tea capital of the Africa, is one of the prettiest and cleanest towns also. You can plan a day visit to one of the tea estate and factory and enjoy the beautiful views and tasty food at one of the restaurants. You can also indulge in other activities like horse riding, cycling and hiking etc.