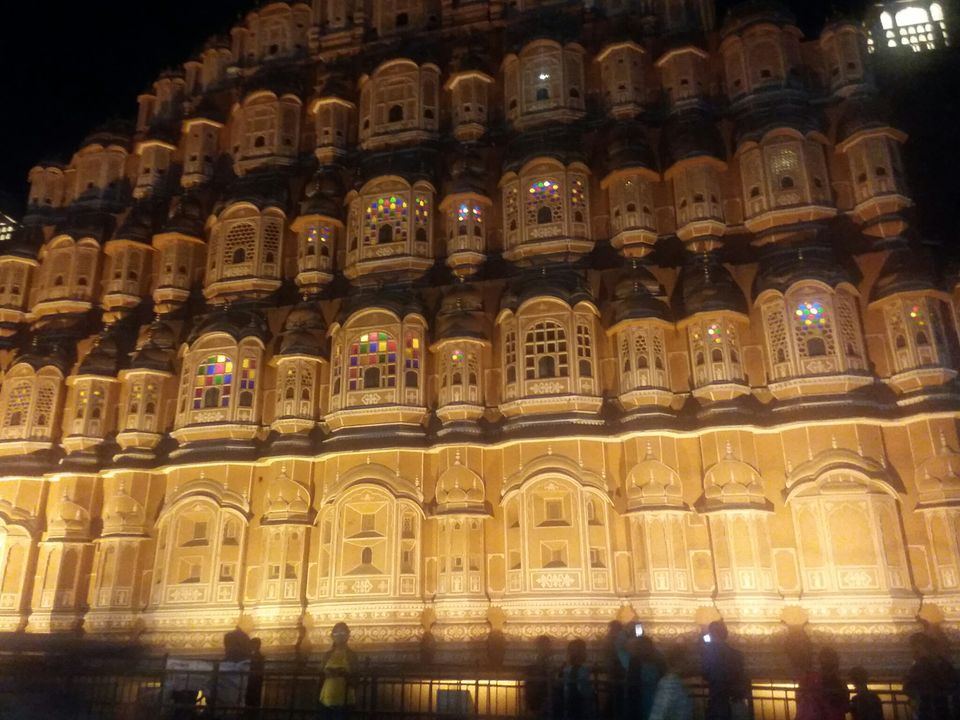 1.Hawa Mahal
2.Jal Mahal
   3.Jantar-Mantar
     4.Amer Fort
        5.City Palace
           6.Birla Temple(MustTryThePaavBhaajiThere;VeryTasty.
           7.Raj Mandir Cinema(GoAndWatchAmovie)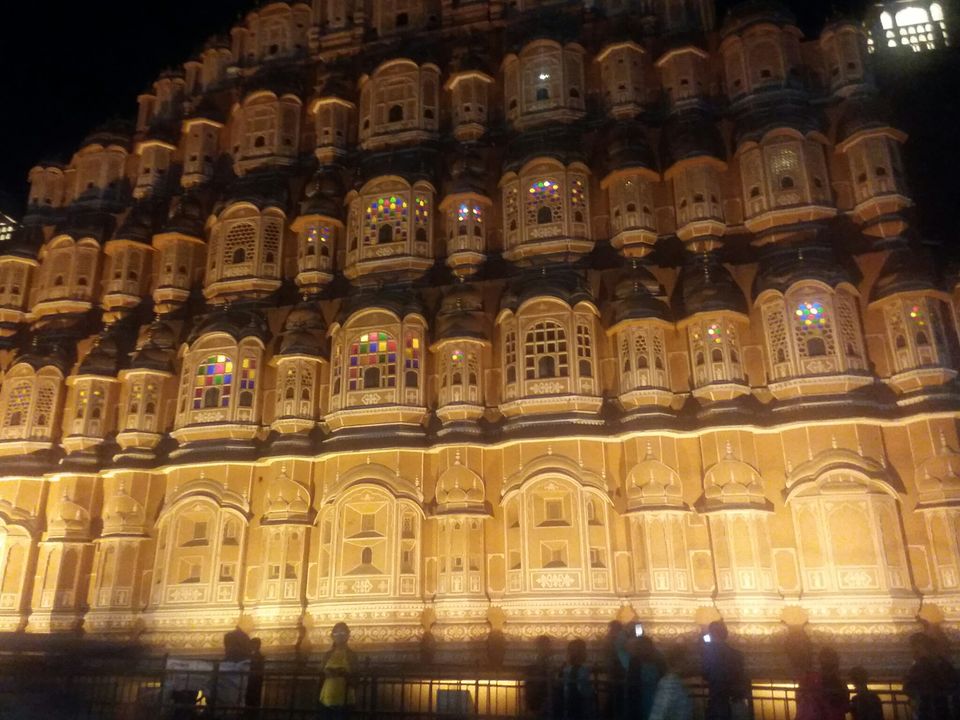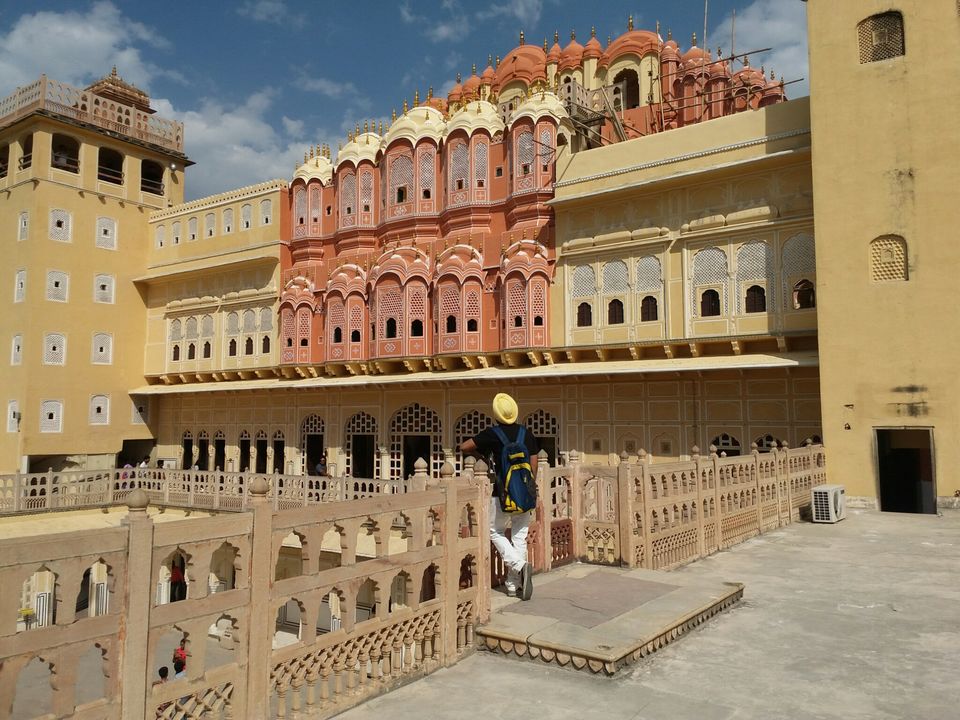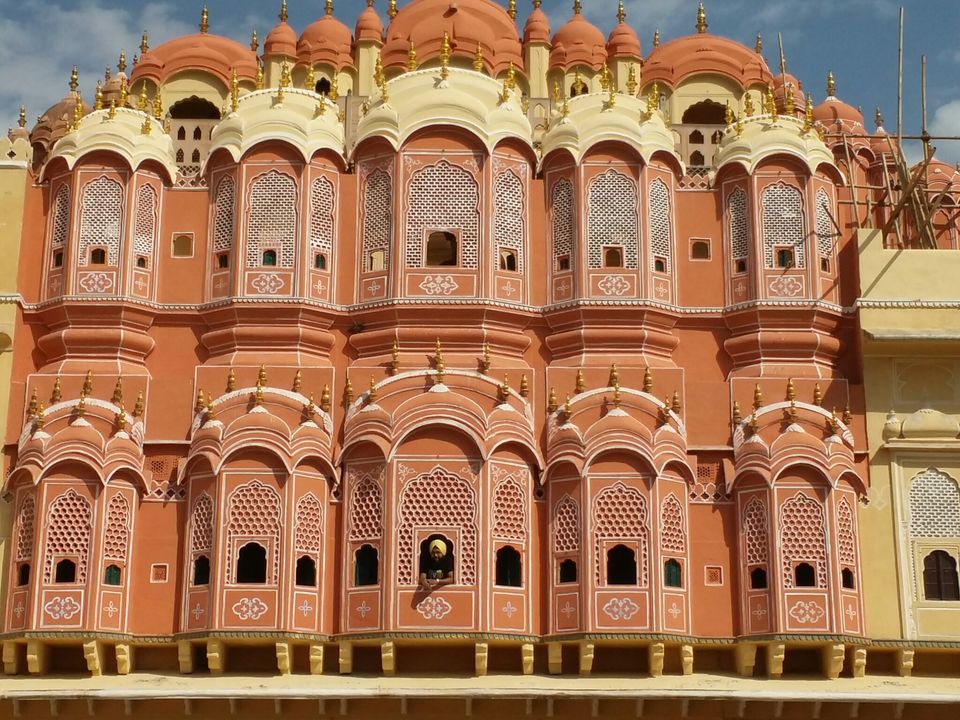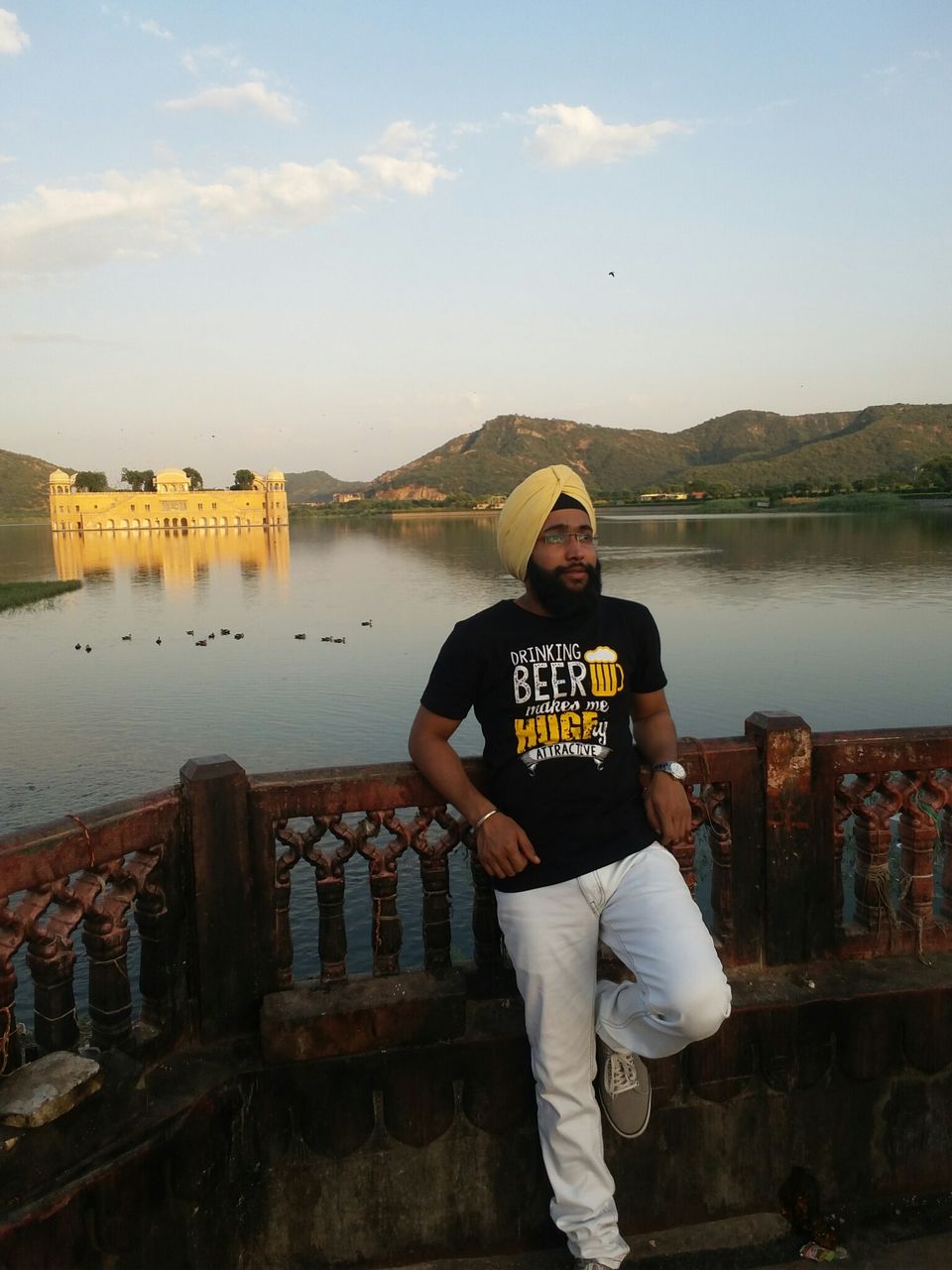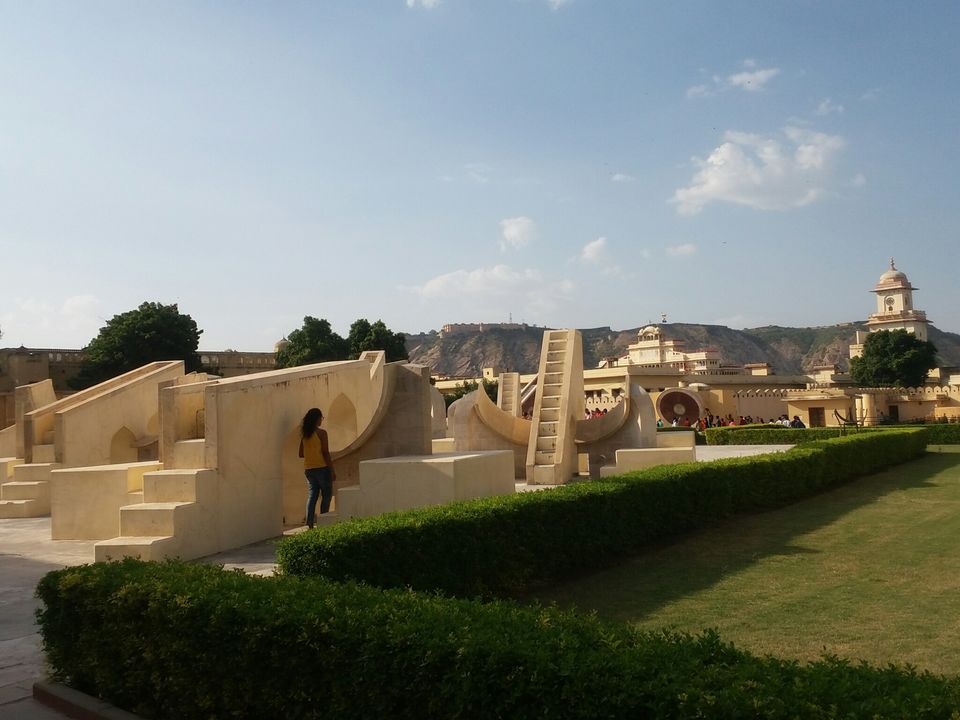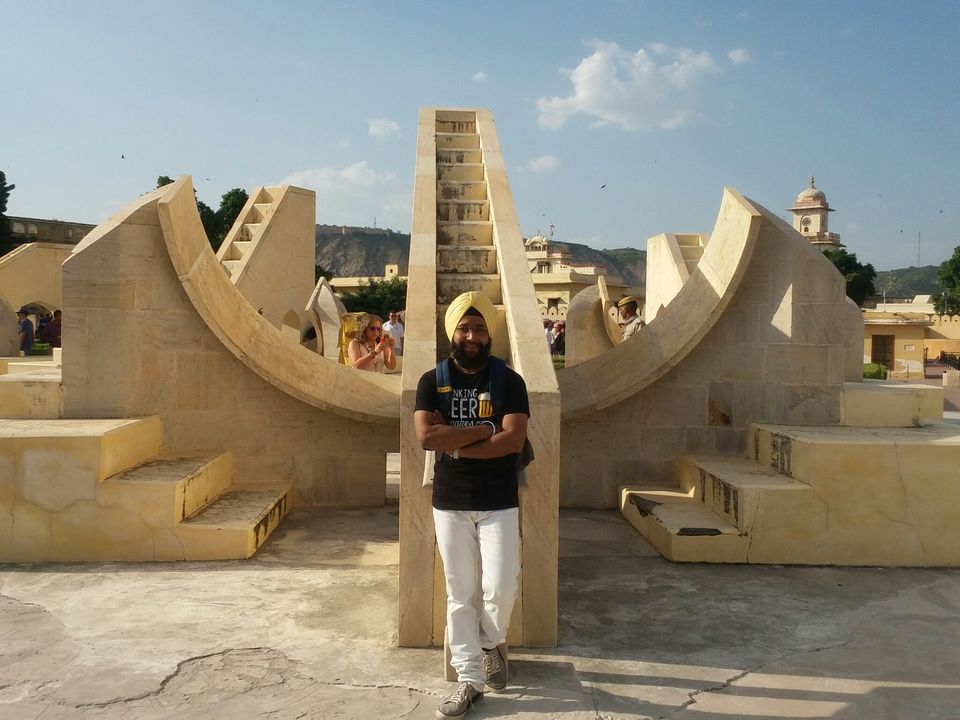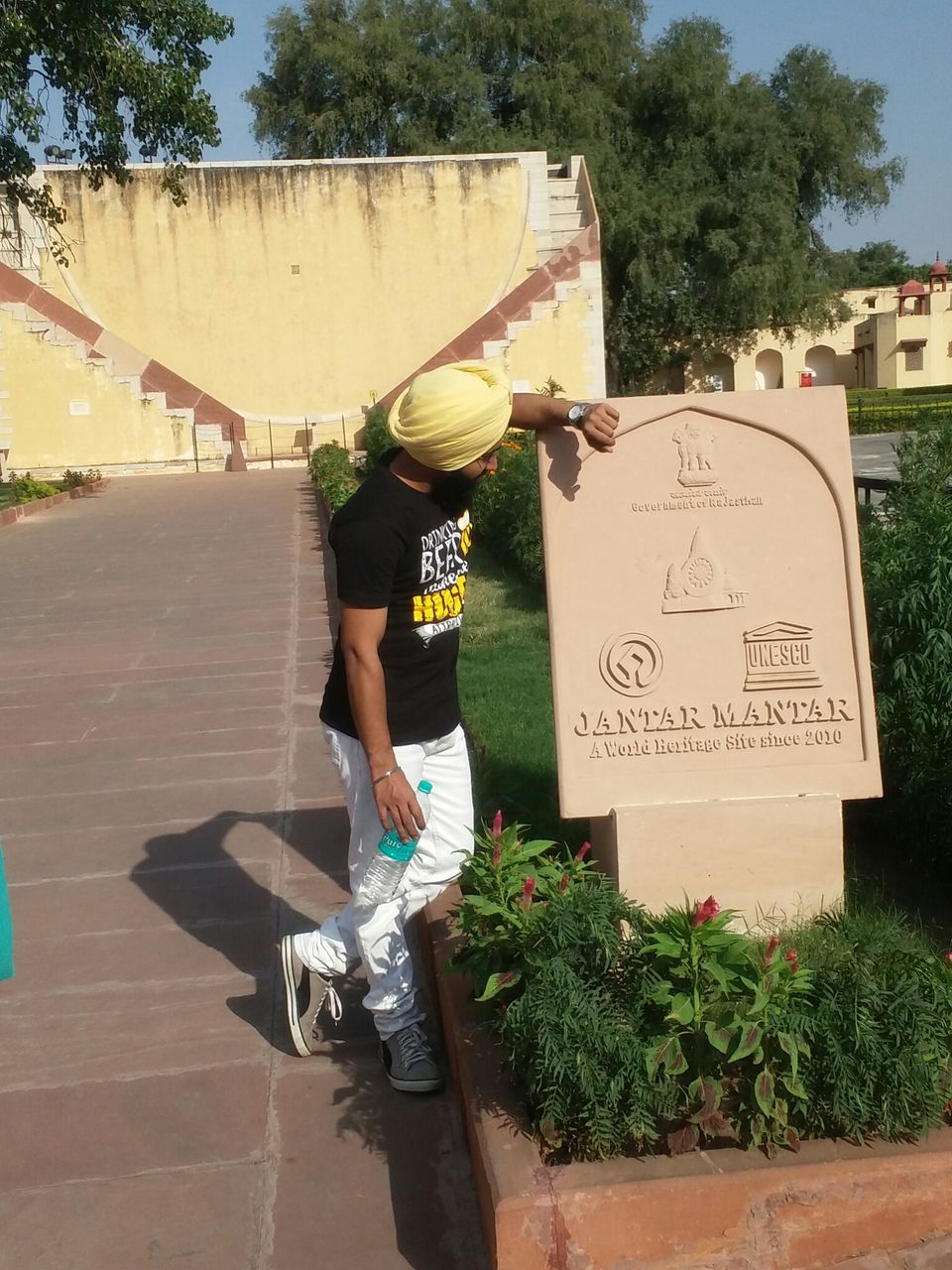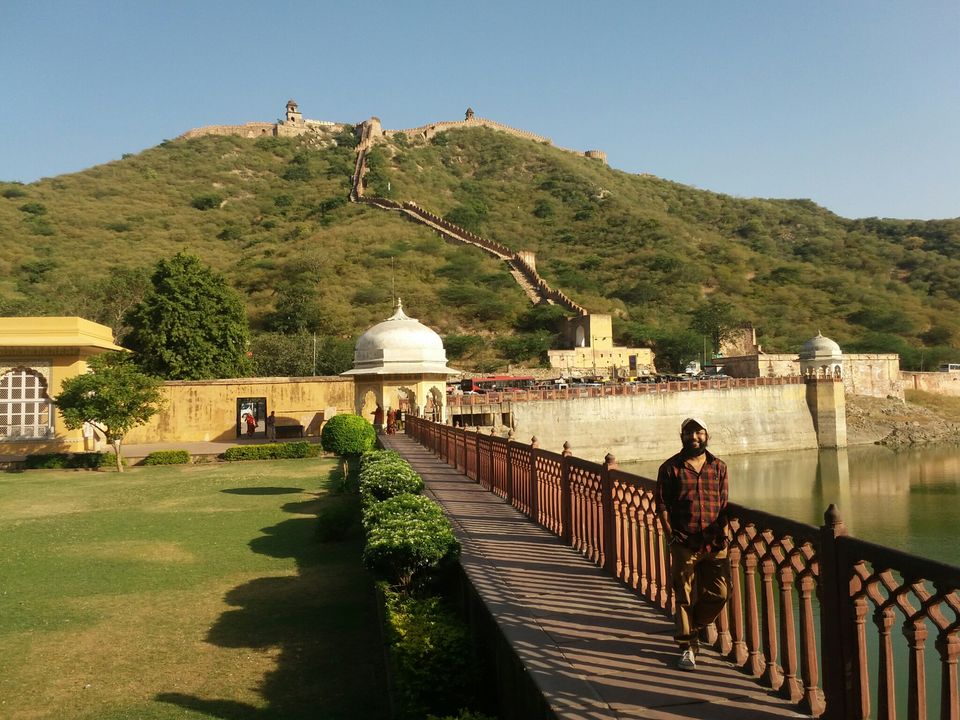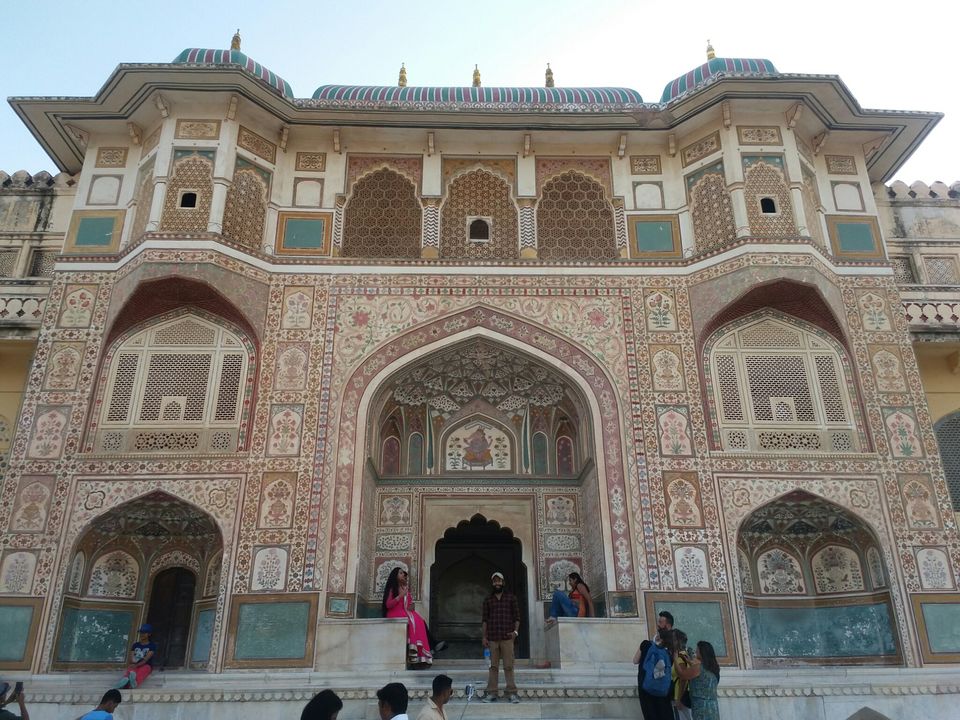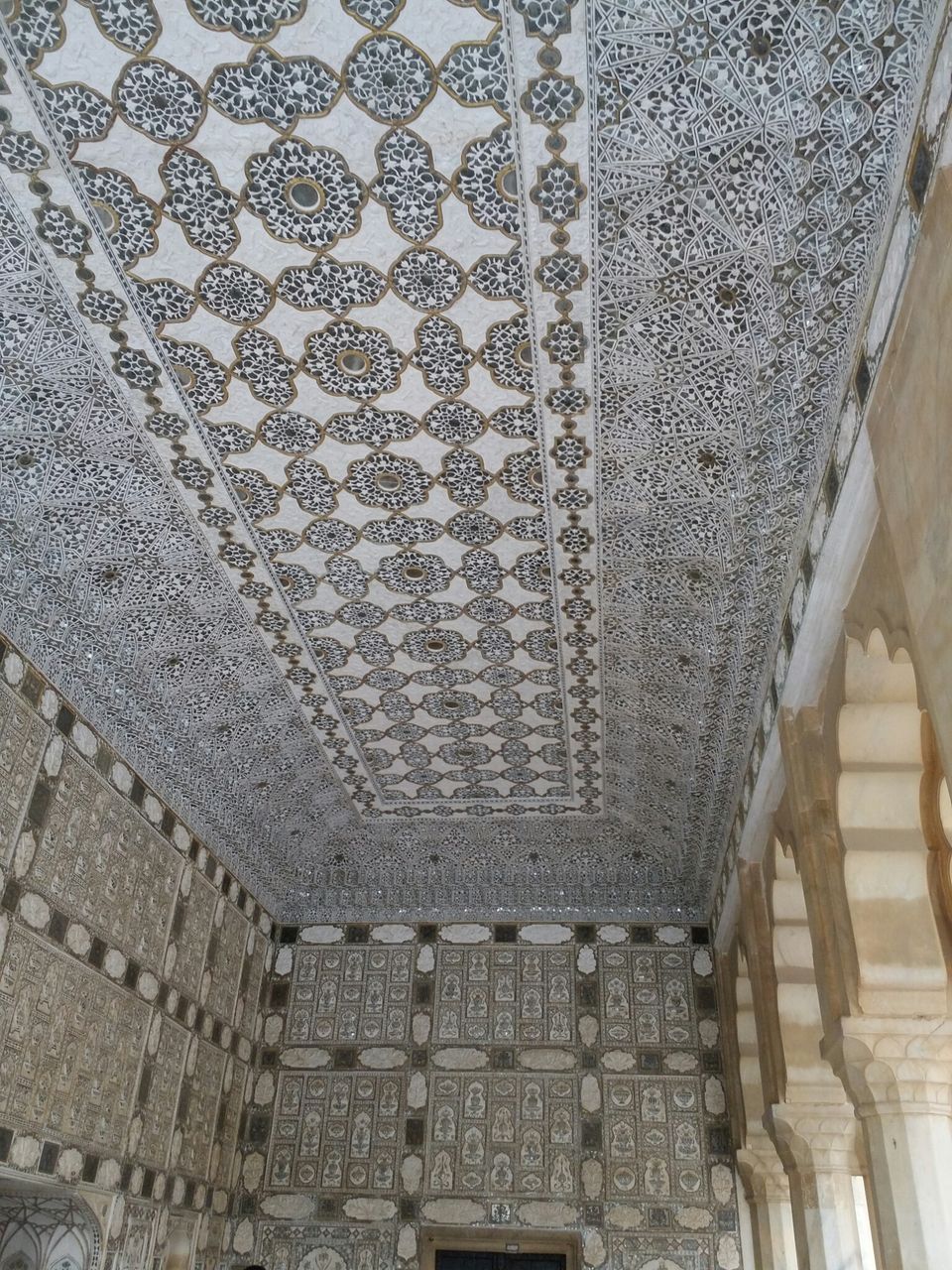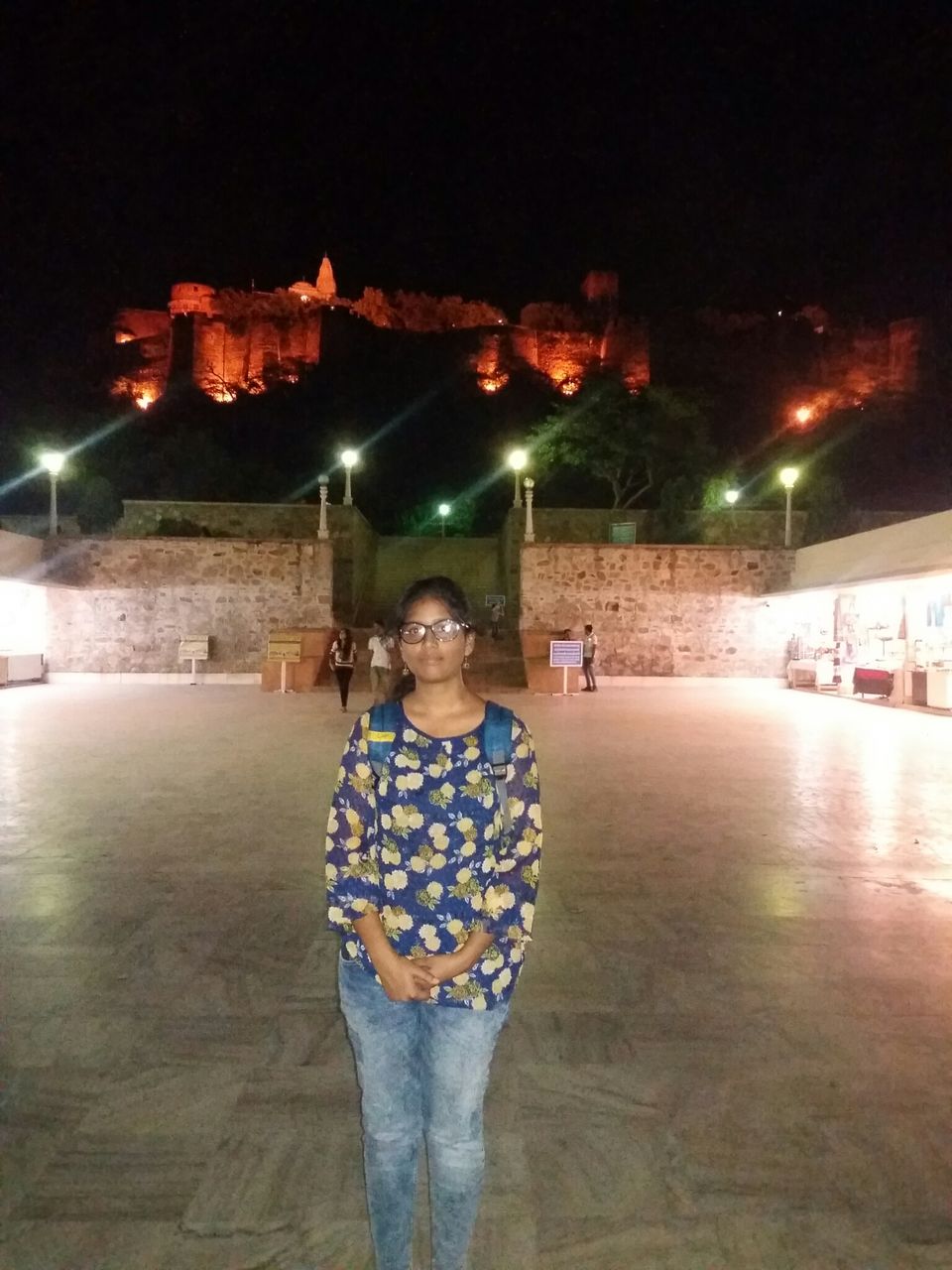 You can go to the Bhangarh fort;Most horror place in india.It is 85Km from Jaipur Via Dausa.If you are on a Budget trip,this is the best route.Take a bus from Jaipur to Dausa;then another bus from Dausa to Bhangarh.There is no ticket fare for Bhangarh fort.You can come back to Jaipur on the same day.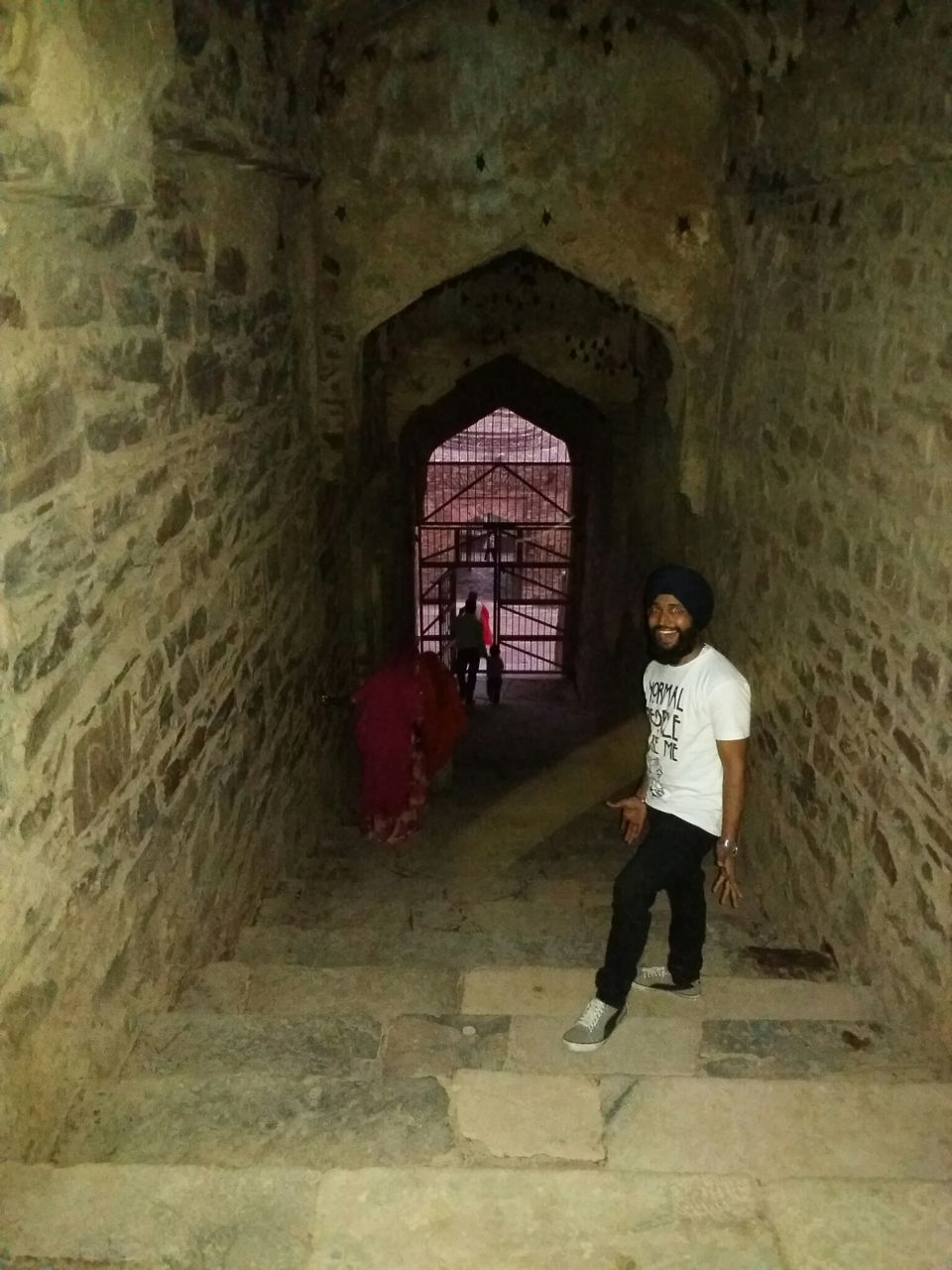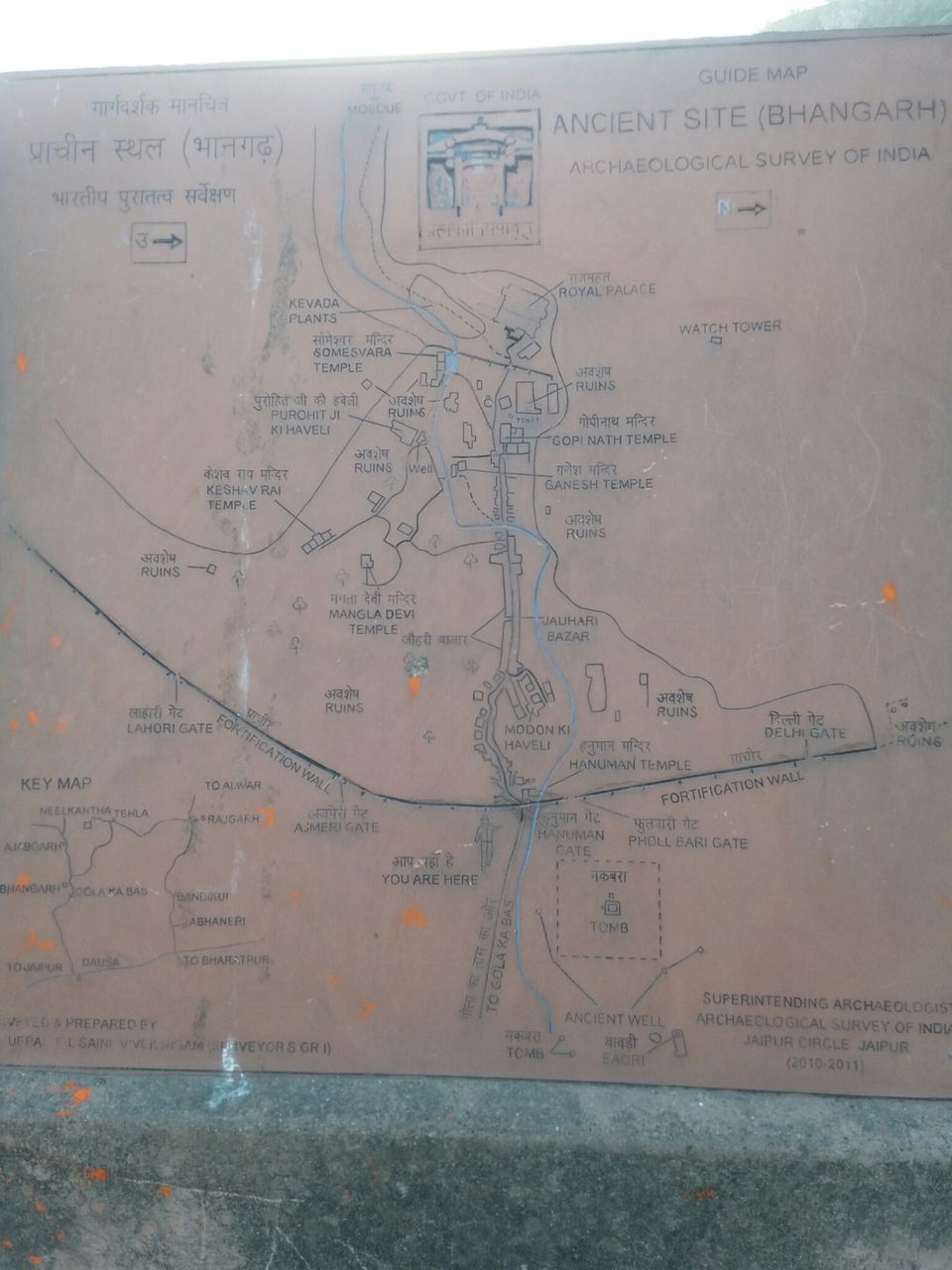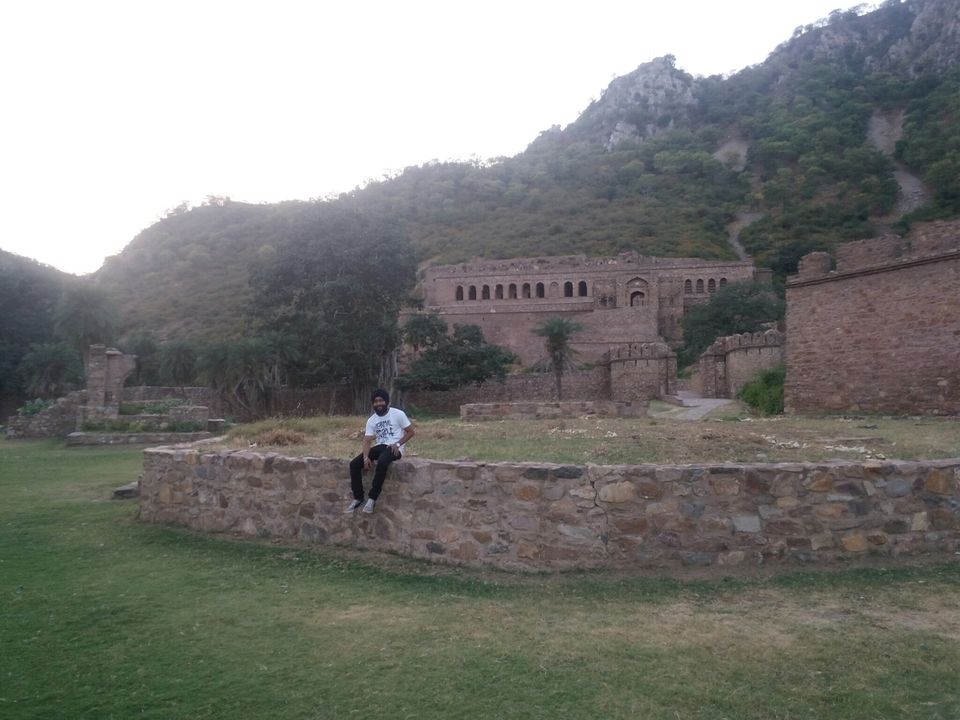 Go to Pushkar;If you are a stuff lover.Pushkar is 146Km from Jaipur;it will took 3 hours.Budget tip is: Go by bus to Ajmer then from there to Pushkar by another bus.You can also visit the Ajmer Sharif Dargah.
If you start early from Jaipur;then you can go to Taragarh fort from Ajmer.Then return back to Ajmer before evening and take a bus to Pushkar.
MUST VISIT THE Dr ALONE RESTAURANT AT PUSHKAR.