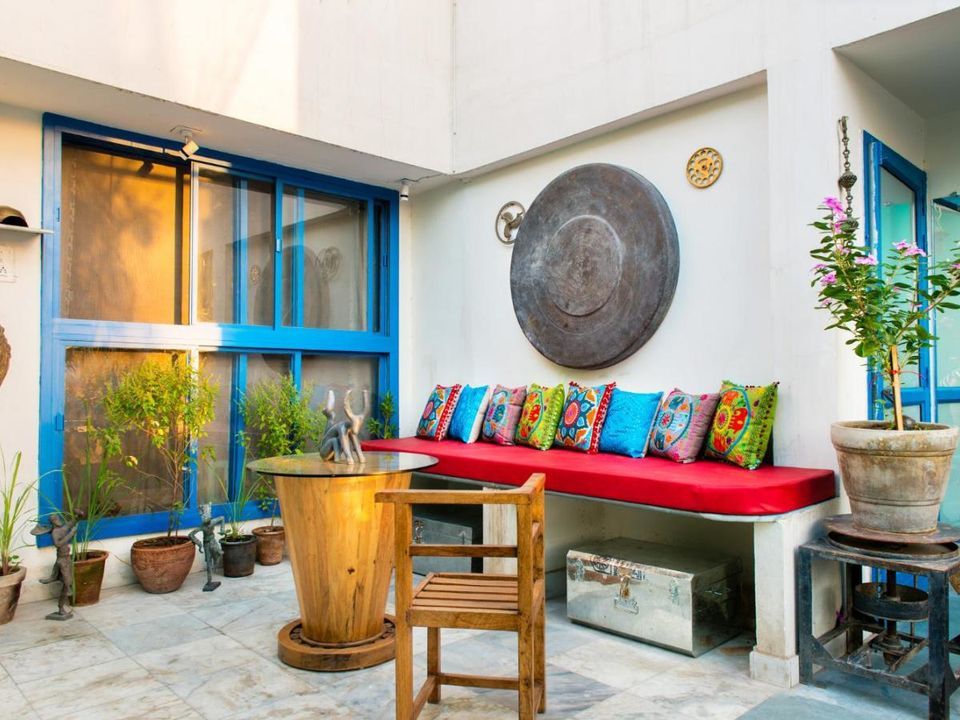 Jaipur, the bustling capital city of Rajasthan is known for its royal architecture, intricate designs and historic attractions. However, this Pink City has also been home to art lovers over decades. On my last visit, I remember being mesmerised with the colourful hues all over the city. The art culture which is a part of its roots is now slowly gaining appreciation from travellers all over the world. In the middle of this vibrant city lies a perfect Airbnb for your next visit.
About the place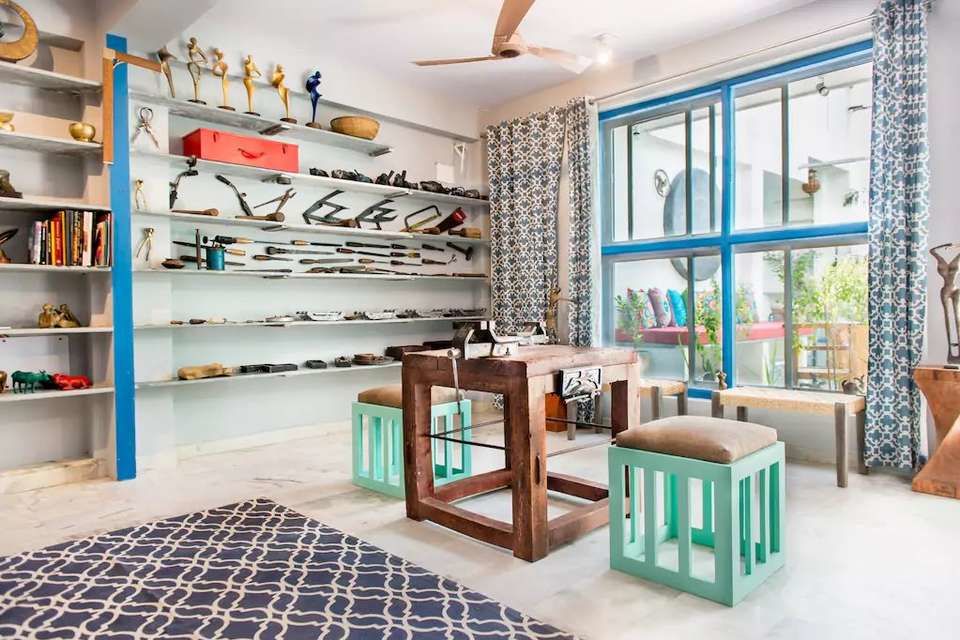 This Airbnb perfectly located in the centre of the city is an artist's studio turned into a bedroom. It's central location makes it a good choice to wander around the city and explore the many restaurants, bars and sightseeing places within the city. Designed with great detailing by French photographer, Saskia Durand-Raucher, it is a dream home.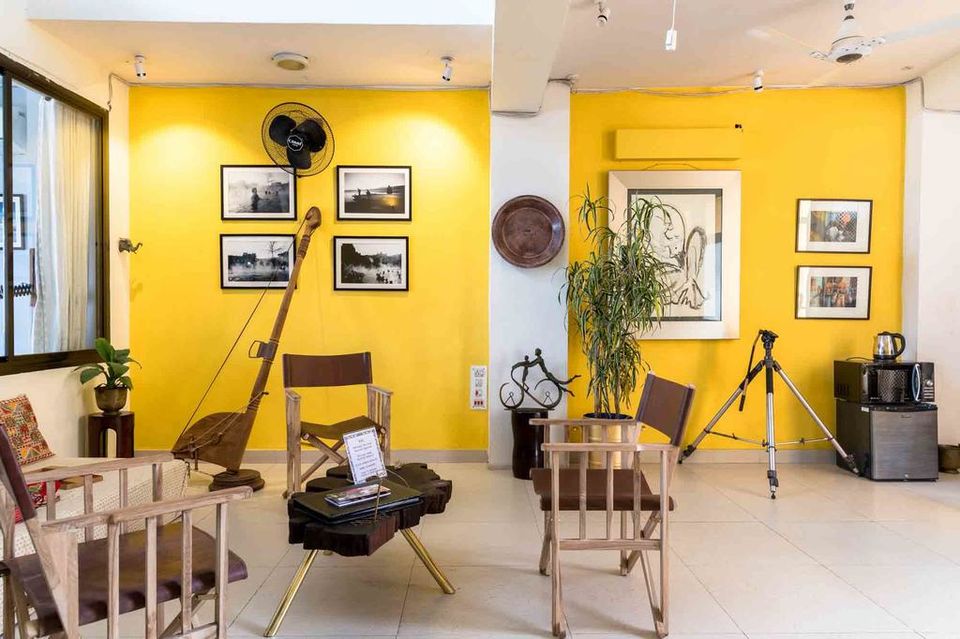 Travellers rave about its vibrant and intricate interiors filled with sculptures, painting and antiques.
Furnished with one double bed and a closet, this room is spacy and well ventilated. Also, although they do not have a kitchen for you to use, you can either walk the short distance to the nearby restaurants or order in from their landline from the suggested restaurants nearby.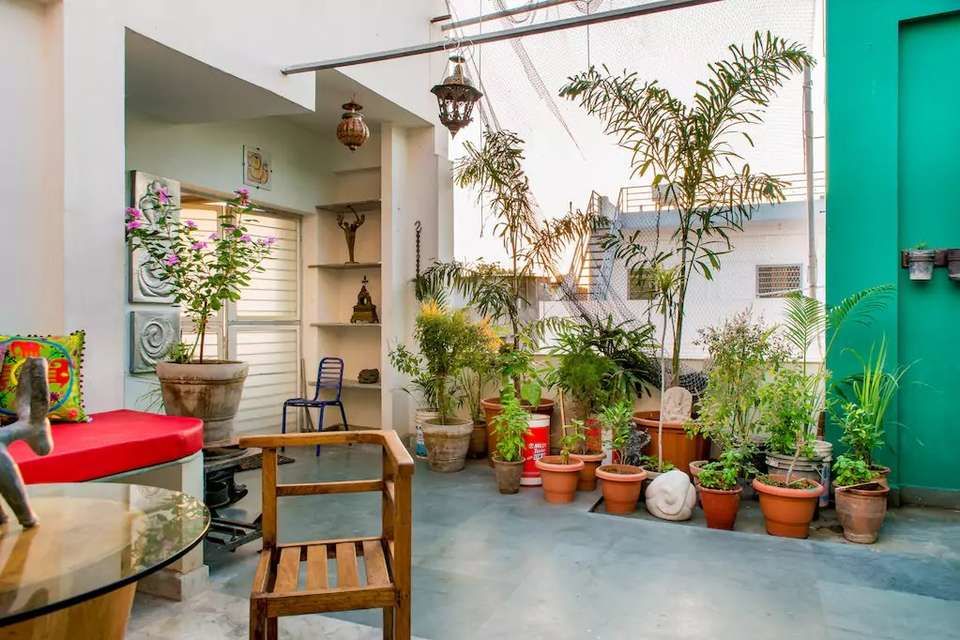 The property also has an open terrace filled with lots of plants to unwind and relax after a tiring day.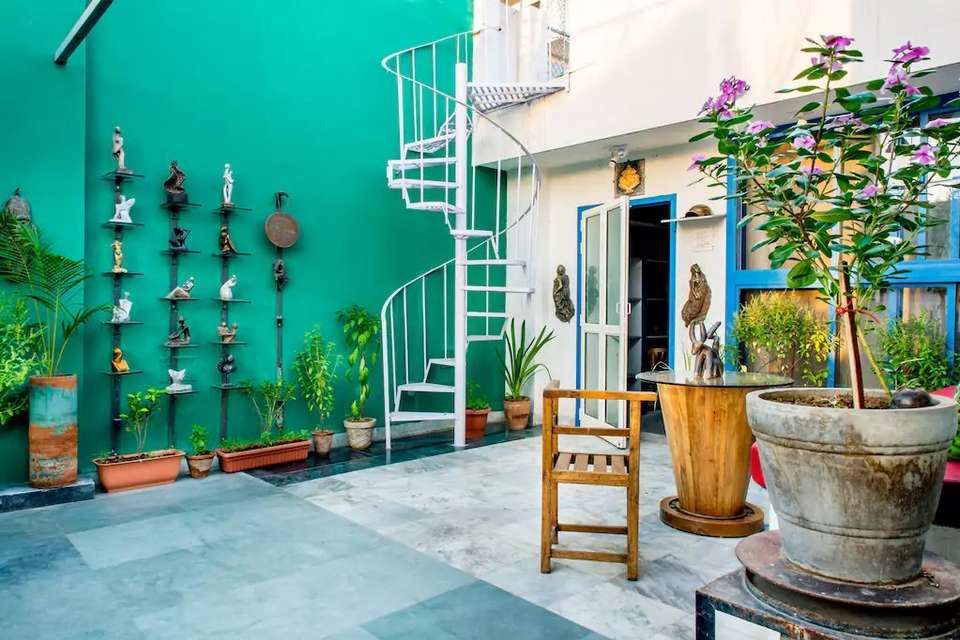 About the host
A great advantage of living in an Airbnb is also the chance to interact with the hosts and get an opportunity to understand the locals or make new friends. And believe me in this case that is something you definitely want to do, especially when the host is a renowned sculptor. Tarpan Patel, the host is a famous sculptor and his work is displayed all over the apartment. What makes a stay here more fascinating is the chance to visit the art gallery under your apartment which displays the work of his father, Ankit Patel whose artwork is well-known and spoken about in the Jaipur art circuit.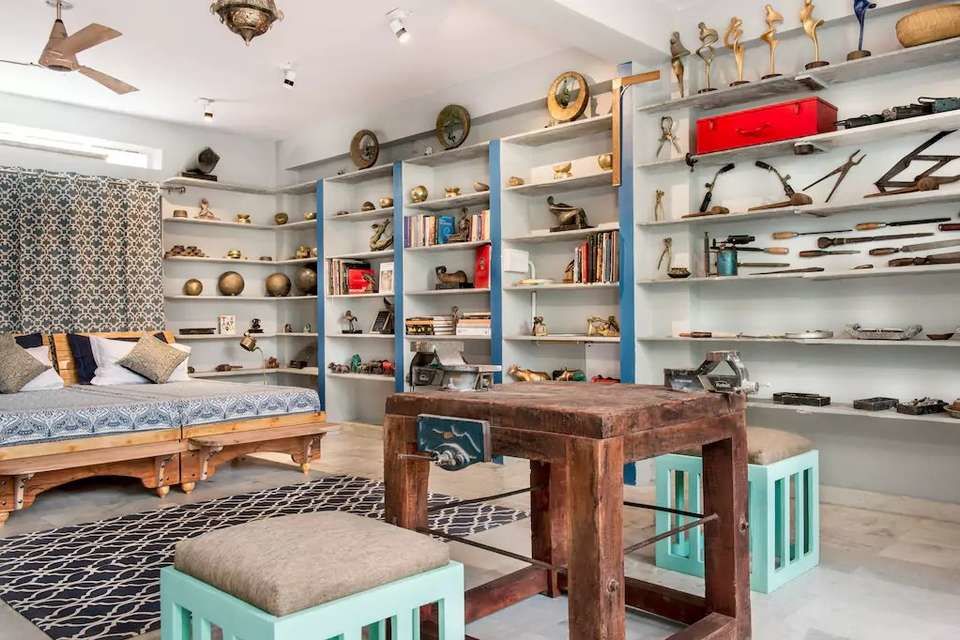 The family stays downstairs in the same building; however, your apartment offers complete privacy during your stay here.
Ideal for
This apartment is ideal for solo travellers, couples and art lovers.
Cost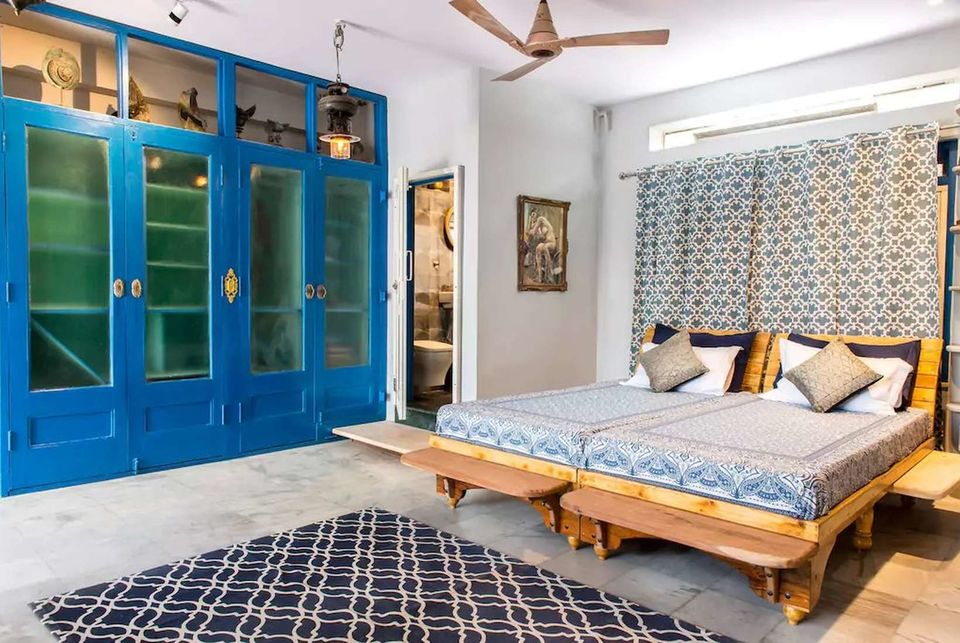 If the interiors and details of this place have left you wondering if it will leave a hole in your pocket, then you will be surprised by how budget friendly it is. With a tariff starting at just Rs. 2700 per night, this apartment is jaw-droppingly cheap!
How to reach
By Air: All major cities in the country offer regular flights to Jaipur Airport (12 km). Fares start at Rs.1200 onwards from New Delhi
By Train: Jaipur railway station is located just 1.5 km. from the apartment and is accessible via private cabs or autos. From New Delhi, it takes about 3.5 hours to reach Jaipur via train.
By Road: Located about 250 km. from New Delhi, this is one of the most convenient ways to travel. If you are taking a bus, then the local bus stand is located just 1.5km from the apartment.
Getting around:
Local transport like a cycle rickshaw, autos and buses are the best way to get around the city. The fares for each of them can start as low as Rs. 10 depending on your destination. You can also hire a private cab to take you around the city.
You can book your stay here!

For detailed itineraries, you can click here!
Have you stayed in any such unique places? Write about it on Tripoto.
Check out videos and more on Tripoto's YouTube page.