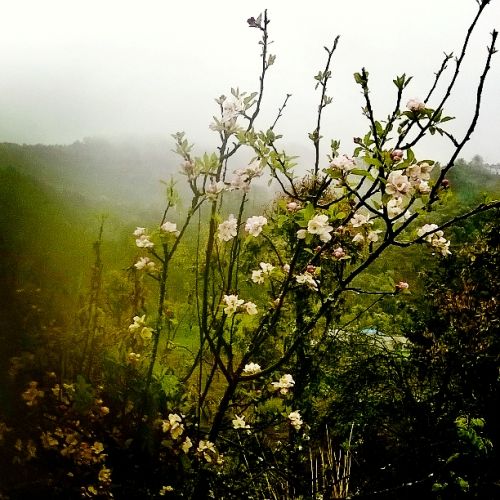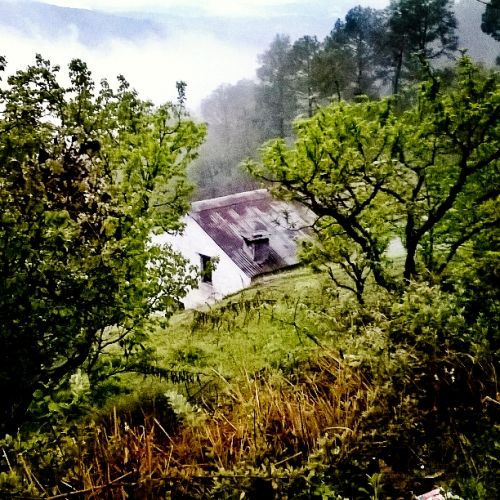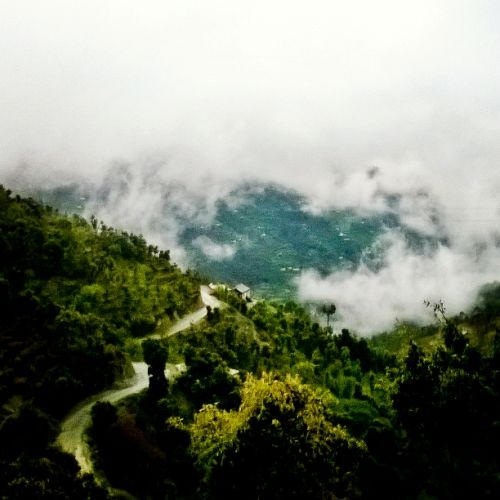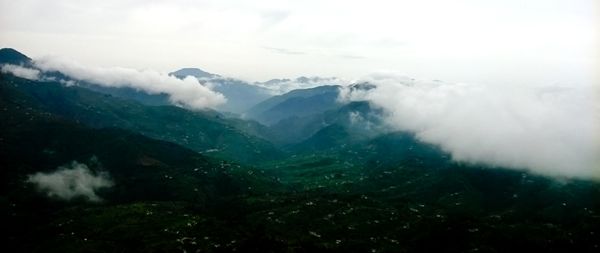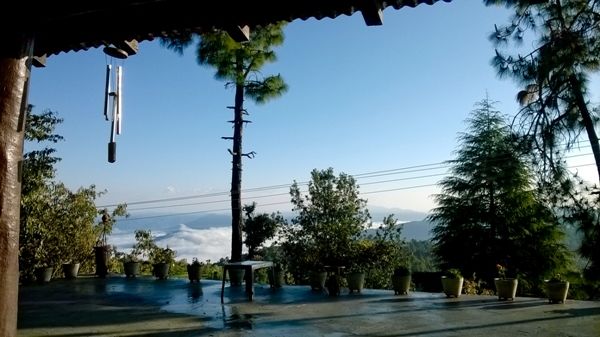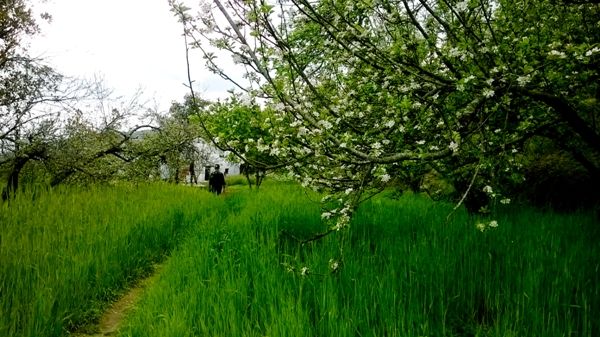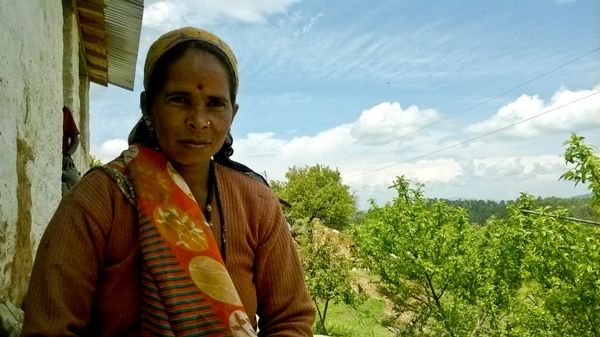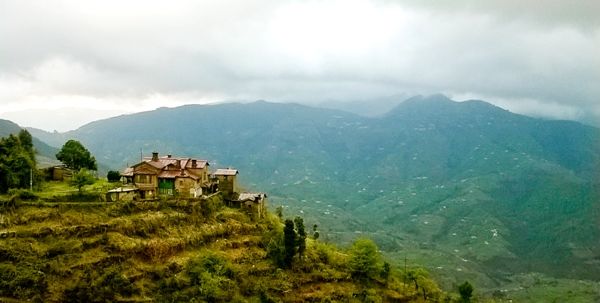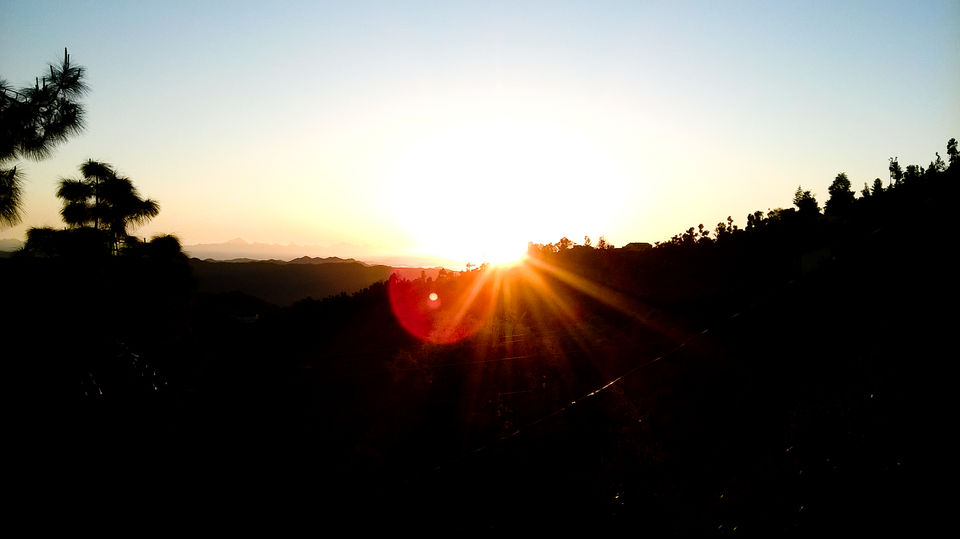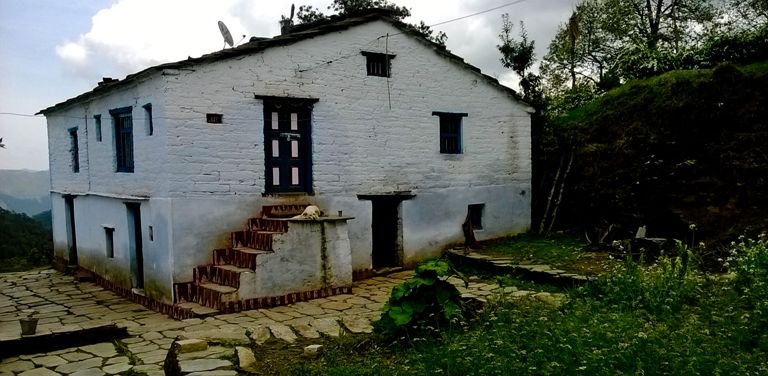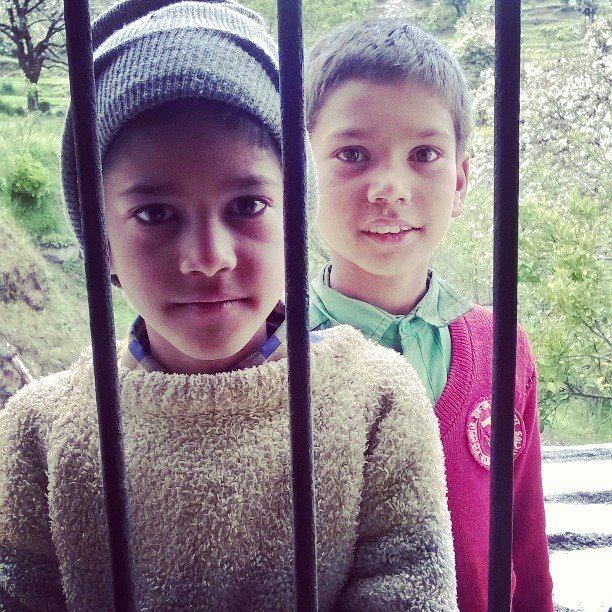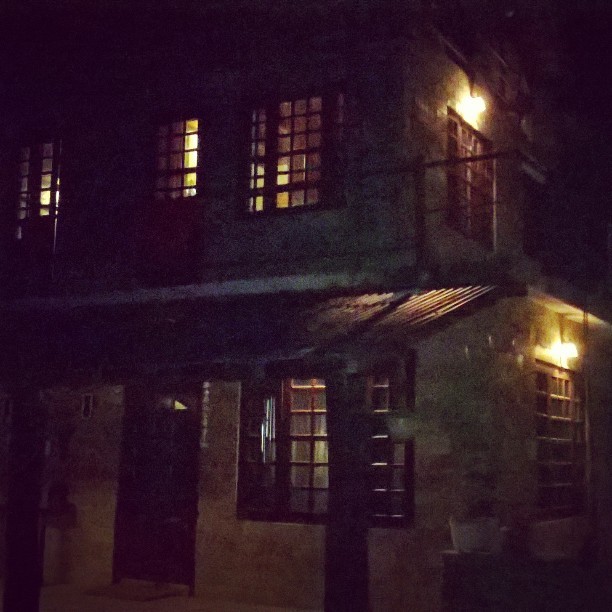 The sound of the raindrops suddenly became louder. Sitting next to the window in a local bus and listening to Kumauni music while witnessing the layers of hills, and the descending clouds leaving behind the white blanket in the sky was like living a dream. The smell of the soil was enchanting. Hills can be that prettier in rain, I had never imagined. The feeling was truly majestic.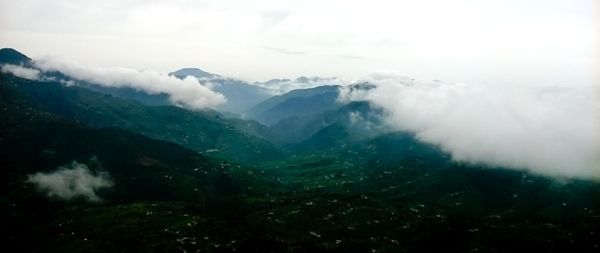 While driving high on those spiral roads in kumaon Hills , I was amazed to see the lifestyle of those pahadi people who live joyfully without bothering about the weather conditions in the steep location. I was in love with this new found joy of mine.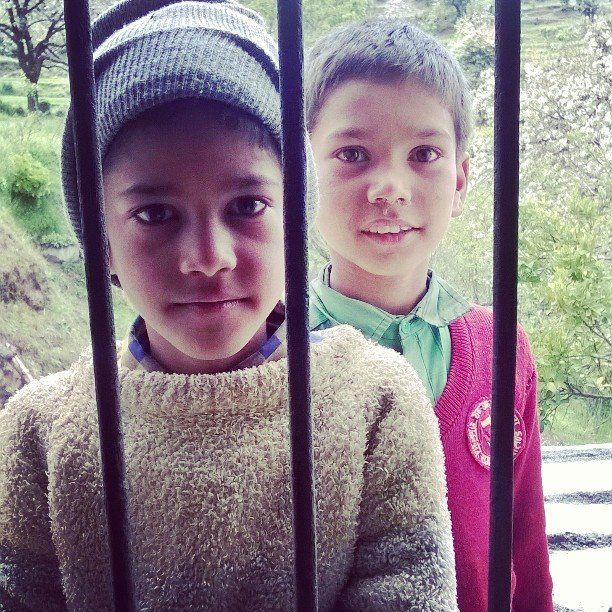 It was 11 am. I reached my destination – Satkhol Village,
Mukteshwar
. I was warmly welcomed by my Host Mr Monoj Kumar. Simplicity         honesty , and warm hospitality of the people of the hills  give me all the reasons to come to these remote corners. Far away from the chaotic, complex and fast life,  when you are in these valleys, you can see a true slice of life where people are living  a peaceful, slow, and happy life. It makes me realize the true worth of our life. While struggling with the job along with your daily life, we tend to ignore all those tiny things which are equally important  in our life. We often move so fast in life that the closest things sometimes get blurred in front of our eyes. That's why living a few moments in those beautiful valleys, sharing a smile with them, experiencing their lifestyle always add value to my life.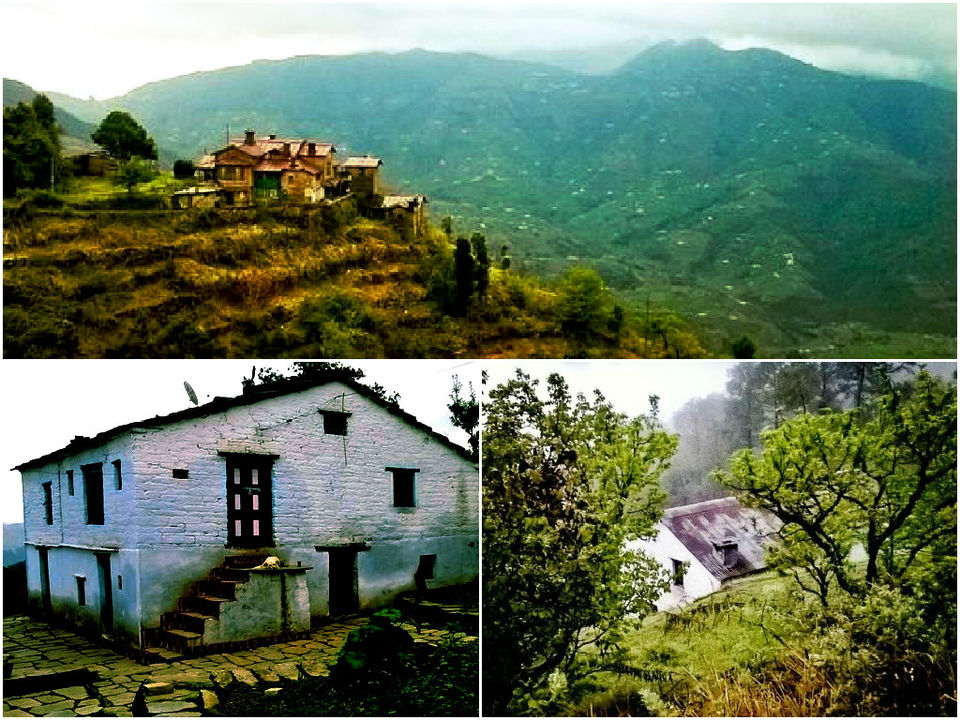 Anyway, after a mouth watering  lunch, I decided to take some rest and made my plan to explore the surroundings in the nature. The mystic hills never fail to surprise me. Situated at the altitude of about 6000 meters above the sea level, this place offers you the uninterrupted views of the Great Himalayan Range. The layers of the hills beyond the horizon and absolutely gorgeous looking valleys delight your eyes.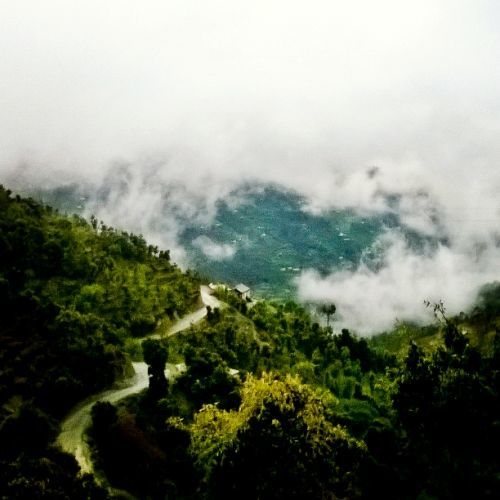 Though I missed the sun-kissed morning, but I was equally happy to get those sparkling raindrops on my face while traveling to this spectacular place.
It was around 4 p.m.,  while having my evening tea, I noticed the golden sun rays over the layers of the hills. The sun was yet to leave the valley. As a wanderer, I decided to take a stroll in the surrounding and started walking towards the valley.
One of the best things about hills is their tea shops. The tiny tea shops where you will not only get the best tea, but  you will surely get great company to share your tea as well. While walking in Satkhol village , I decided to have a cup of tea . It was so much fun to strike a conversation with a bunch of locals . I had one of the best time talking to them . It not only gives you the opportunity to bond with them , but also allow you to peep into their lifestyle closely.  The fresh smell of the soil, scenic surroundings, the simplicity of those local people adds so much happiness that I can't thank them enough for these priceless moments.
I did not realize when time slipped through my fingers . All I could see were those tiny lights in the houses. So I decided to get back to my Home stay. In complete silence, with a cold breeze  passing through me, flickering light bulbs in those villages and Full Moon to my delight. I have never realized that hills can be so fascinating at night . That was not the end. What added the charm to my full moon night was a sight off a hilltop with scintillating light from a distance. It looked like a star studded sky had
just fallen on the earth. It was breathtaking. I felt as if time stood still for me. Life seemed to be complete.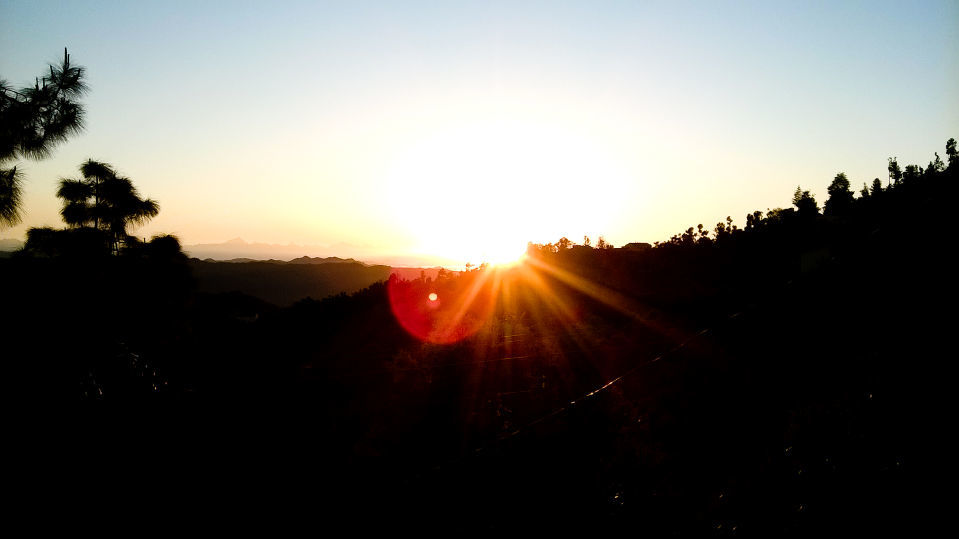 A perfect end to my beautiful day!
To know More, visit my Travel Blog
My Travel Diary
http://traveldiaryparnashree.blogspot.in/
Quiet place in the middle of the pine forest. It gives you peace and comfort at the same time. An amazing place to be by yourself and spend quality time from busy and chaotic lifestyle.