It was October end and the forts were reopening after the lockdown for the first time.
So we decided to plan a Trek to Rajmachi fort but the climate was hot those days to we decided to do a night trek and Camp at the base of Rajmachi Fort.
We Started our journey from Khopoli-A small town just at the base of famous hill station of Lonavala. After about an hour drive we reached at the starting point of our trek which was Della Adventure resort.
We started our trek at around 6 pm and it was going to be a long walk to the base of the fort as it was around 11-12 kms with a rugged terrain.
After trekking for almost 4 hours while taking pictures and stops on our way we reached to the base village where we had our dinner waiting.
The food there was delicious and we all ate till our stomachs were more than full.
Post dinner we went into the jungle to find a campsite for our overnight stay and found one of the best place till now for camping, just beside a crooked tree which gave us the feeling of conjuring.
As the campire started and everyone settled, it was time for one of the most common and famous games for indians at any event - Dum Charades.
After playing for almost 2 hours everyone was pretty tired and even more tired when we knew that we had climb two forts the other day. So, it was the end of day one and more adventures were waiting for us the other day.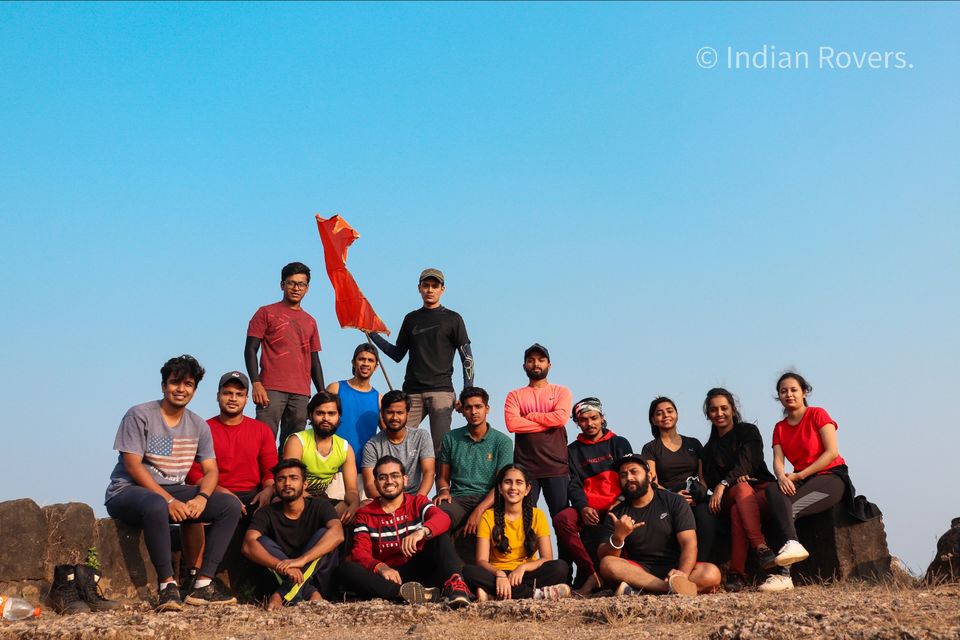 We woke up at 6 AM and wrapped up our tents and belongings, had a cup of tea with biscuits and began our climb to Shrivardhan Fort - One of the two Balekilla's of Rajmachi Fort.
Rajmachi Fort the only fort in India having two balekillas.
After trekking for about an hour we all reached on top of the fort and it was just about time for sunrise and al always it was amazing.
We explored the fort for about an hour and started our journey towards Shrivardhan fort - The second balekilla of Rajmachi fort.
At exploring and witnessing the beautiful architure of the Forts we reached at the base village for our breakfast which was again a famous go to breakfast for every trekker visiting Maharashtra - KANDA POHA and CHAI.
And after all this, it was time to start our journey back to home and it was a long road home.
It took us the same time to reach back at our starting point where our vehicles were for us to take us back home.
And it was the end of our two day adventure and It gave us moments to cherish forever.