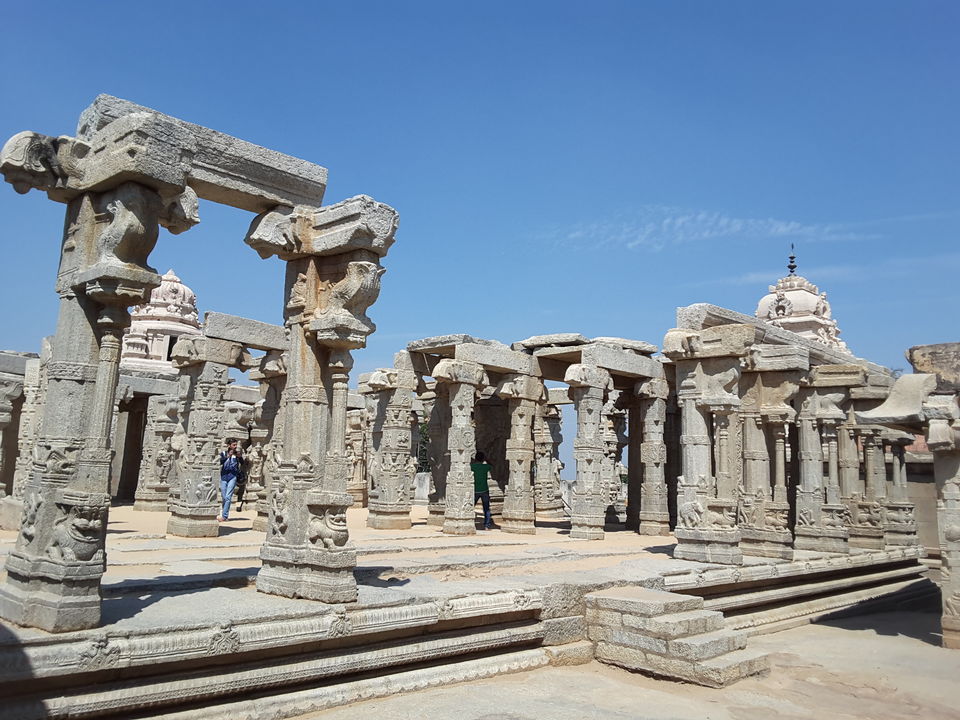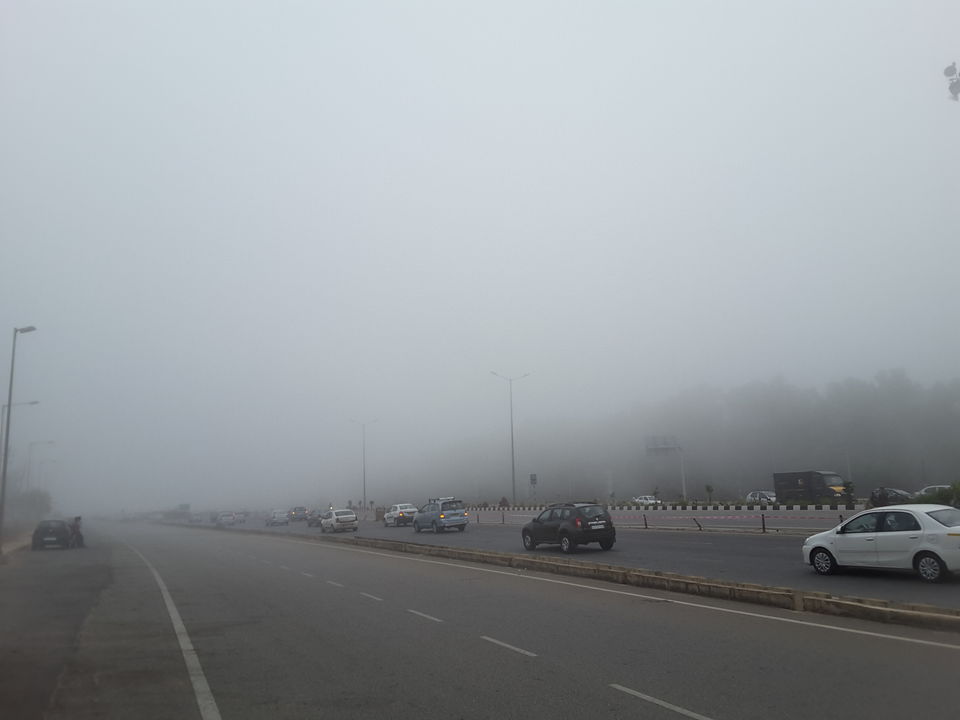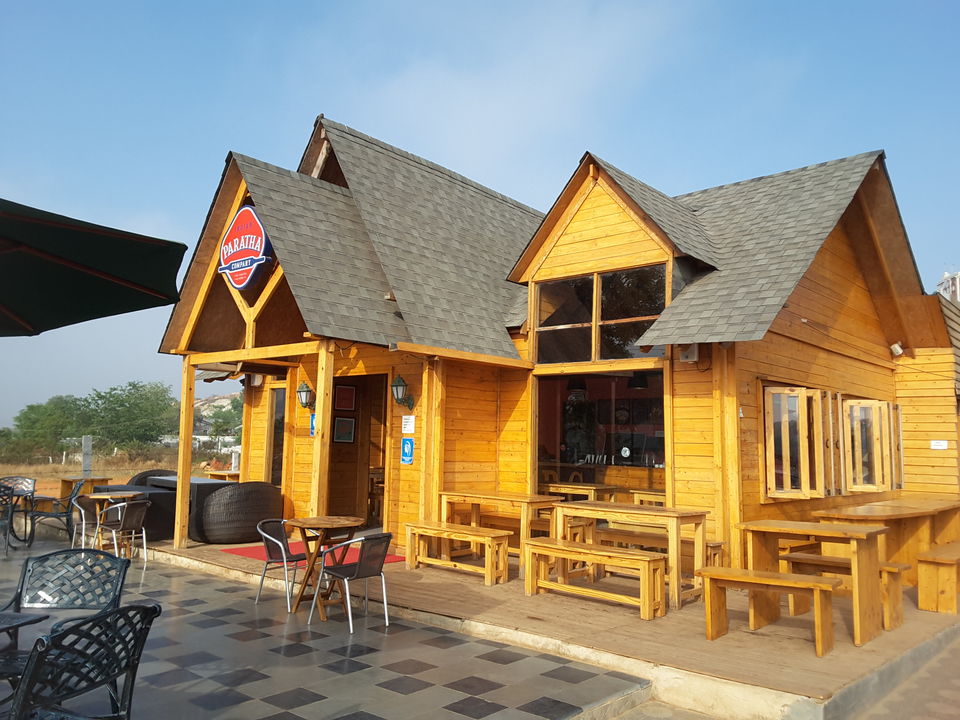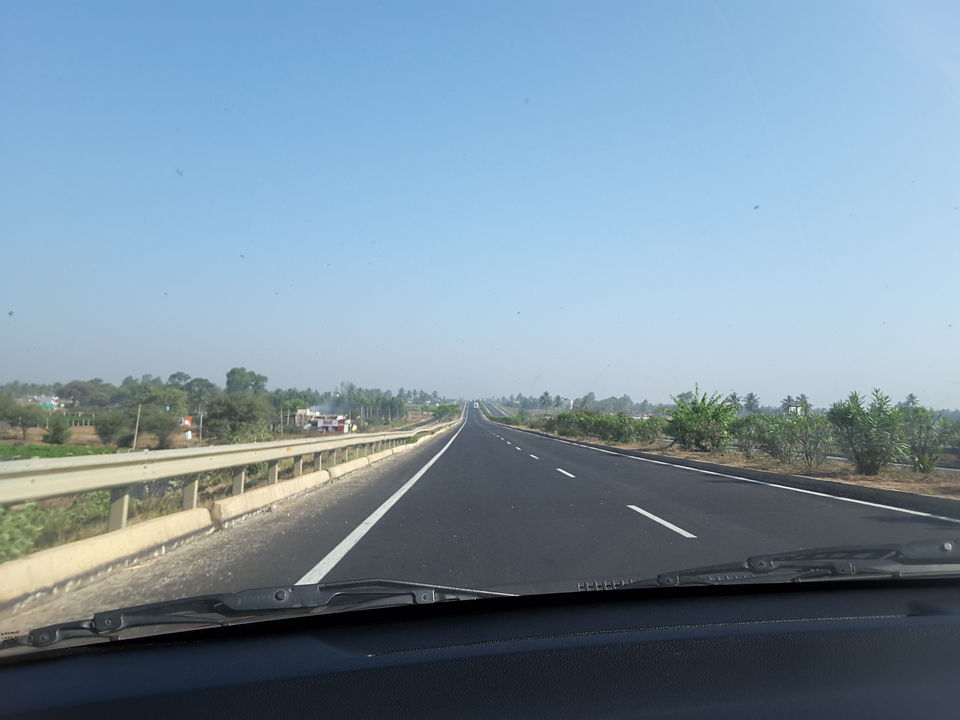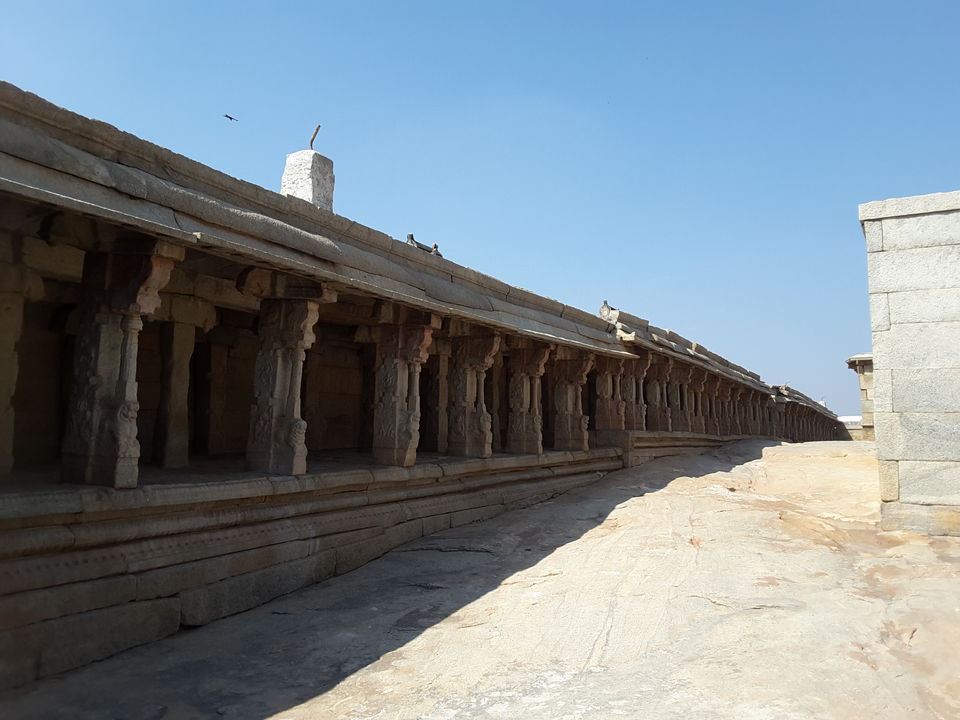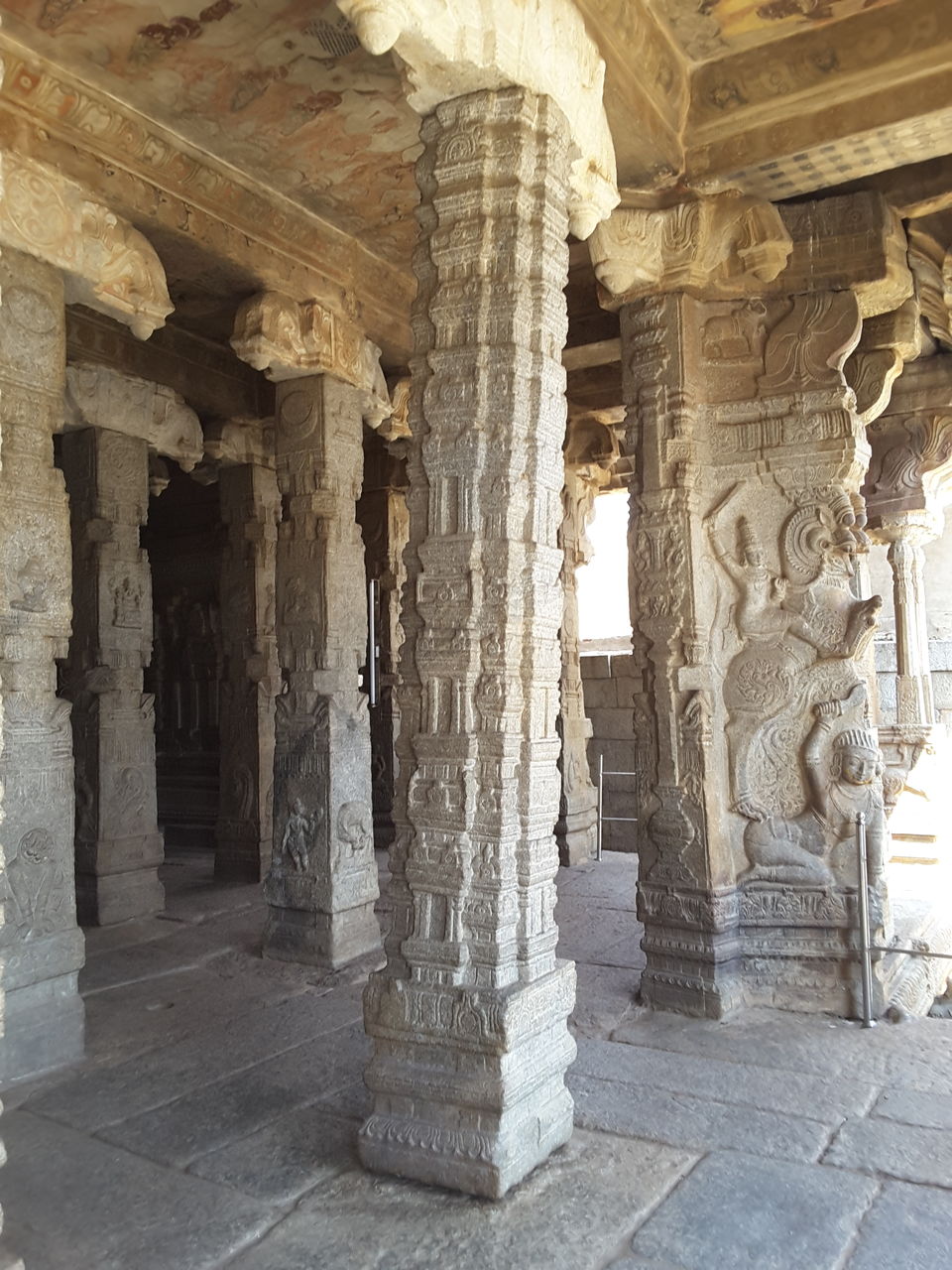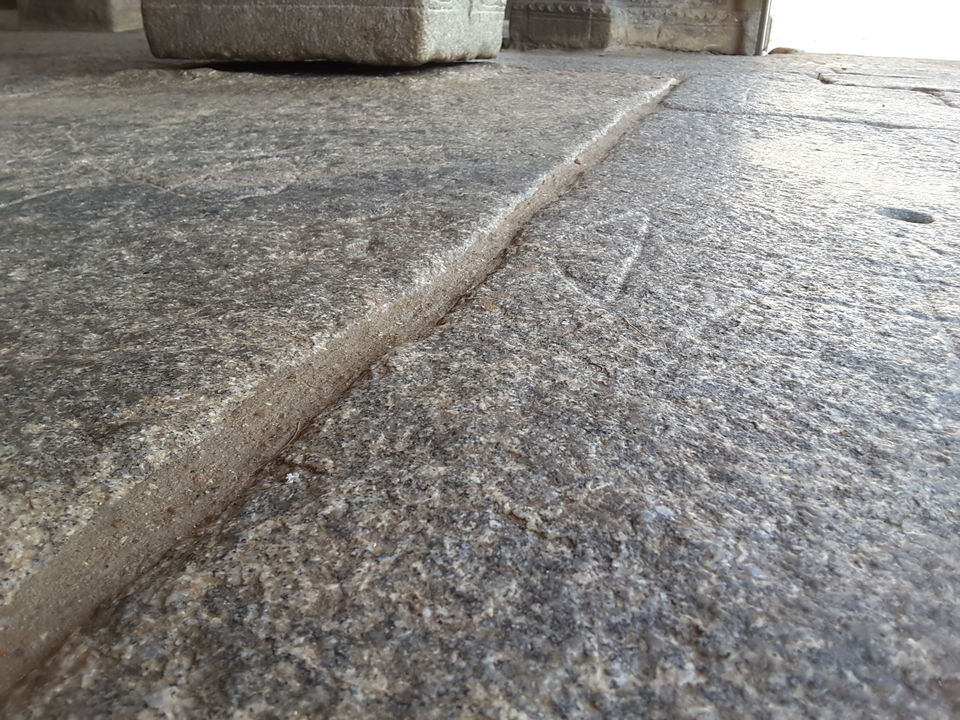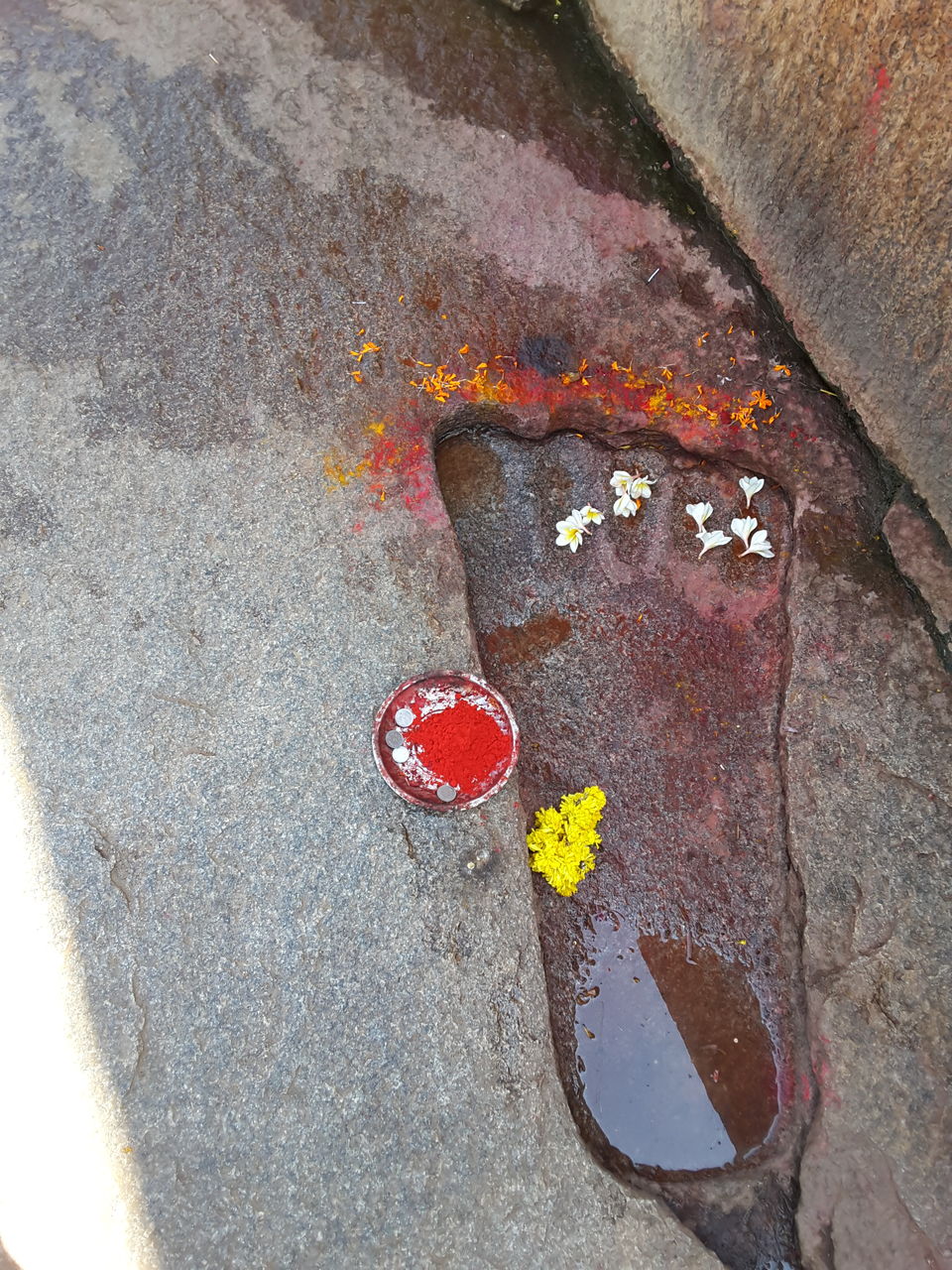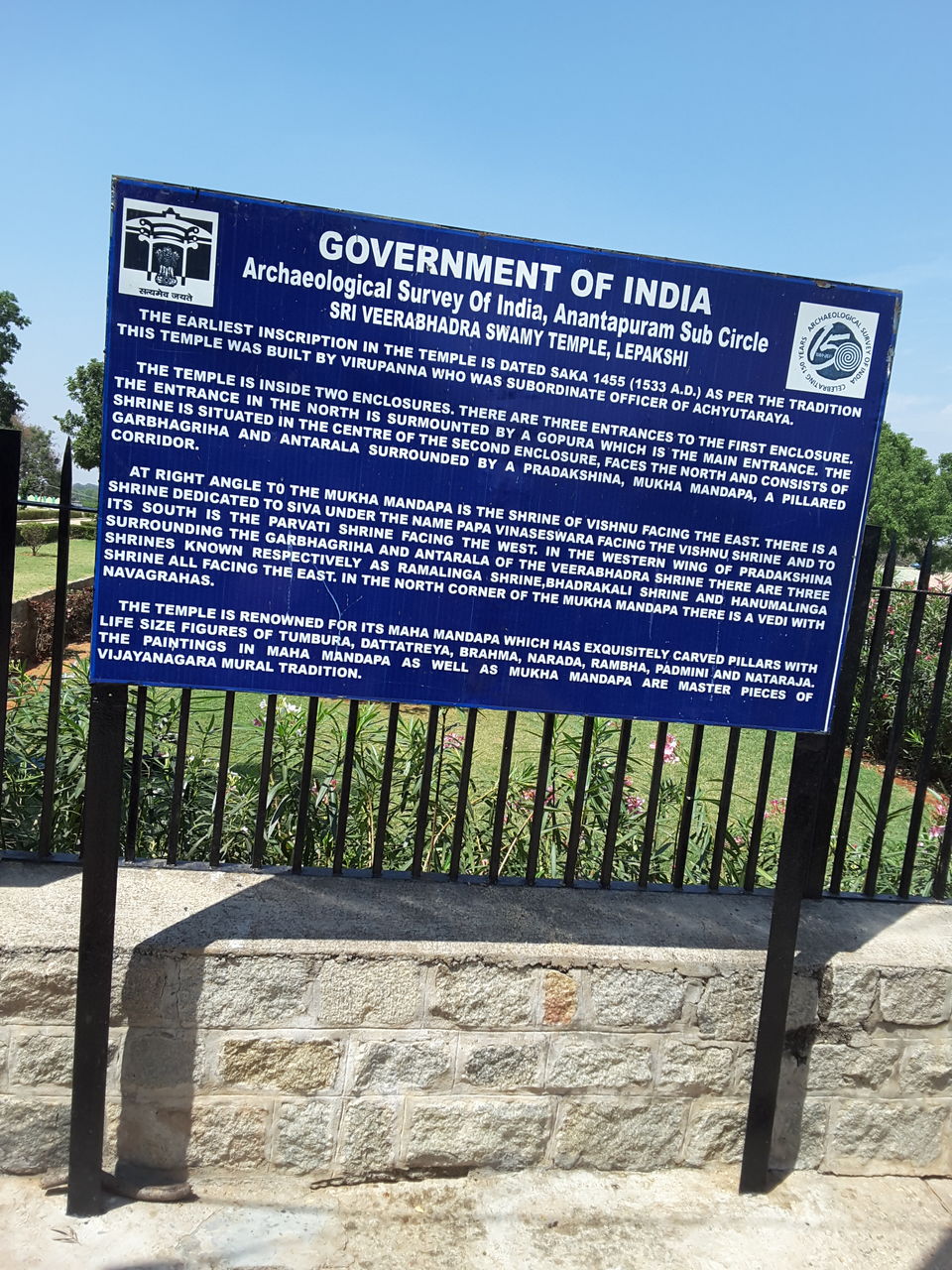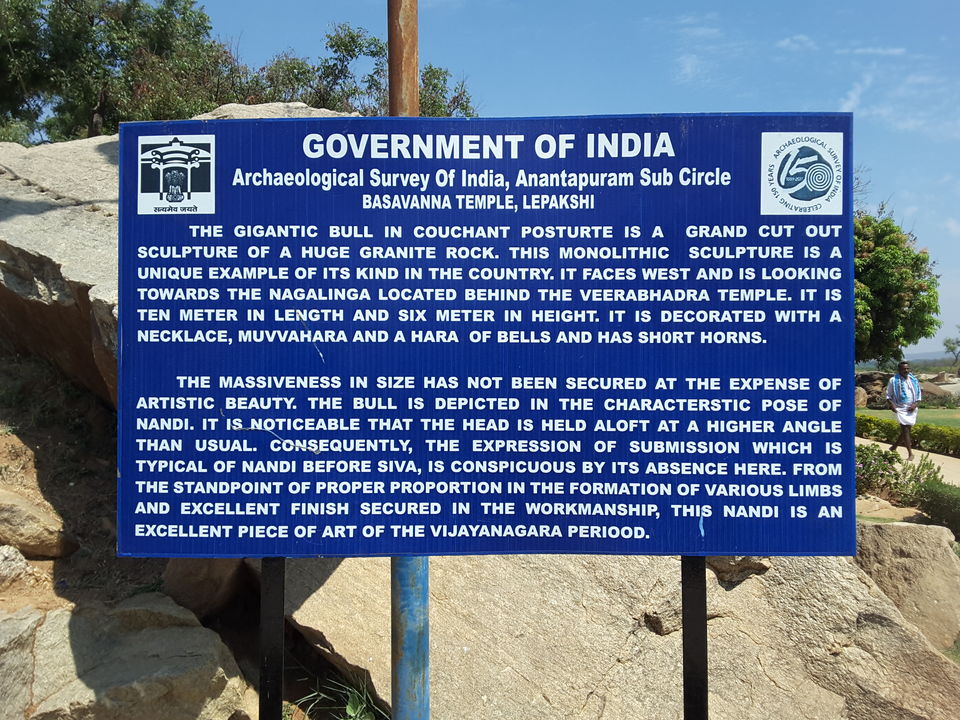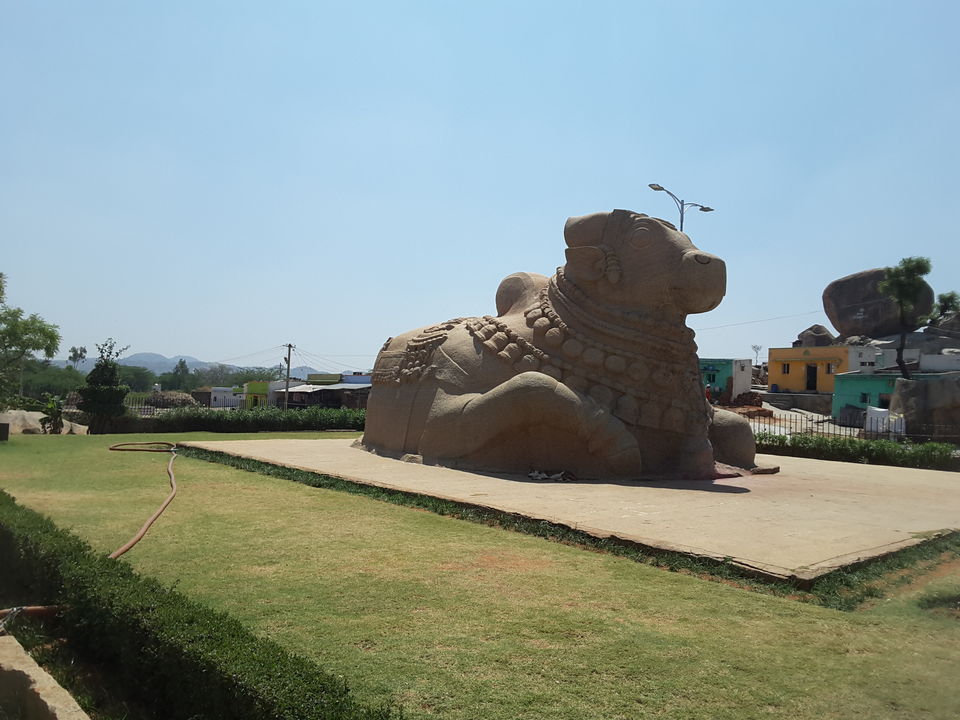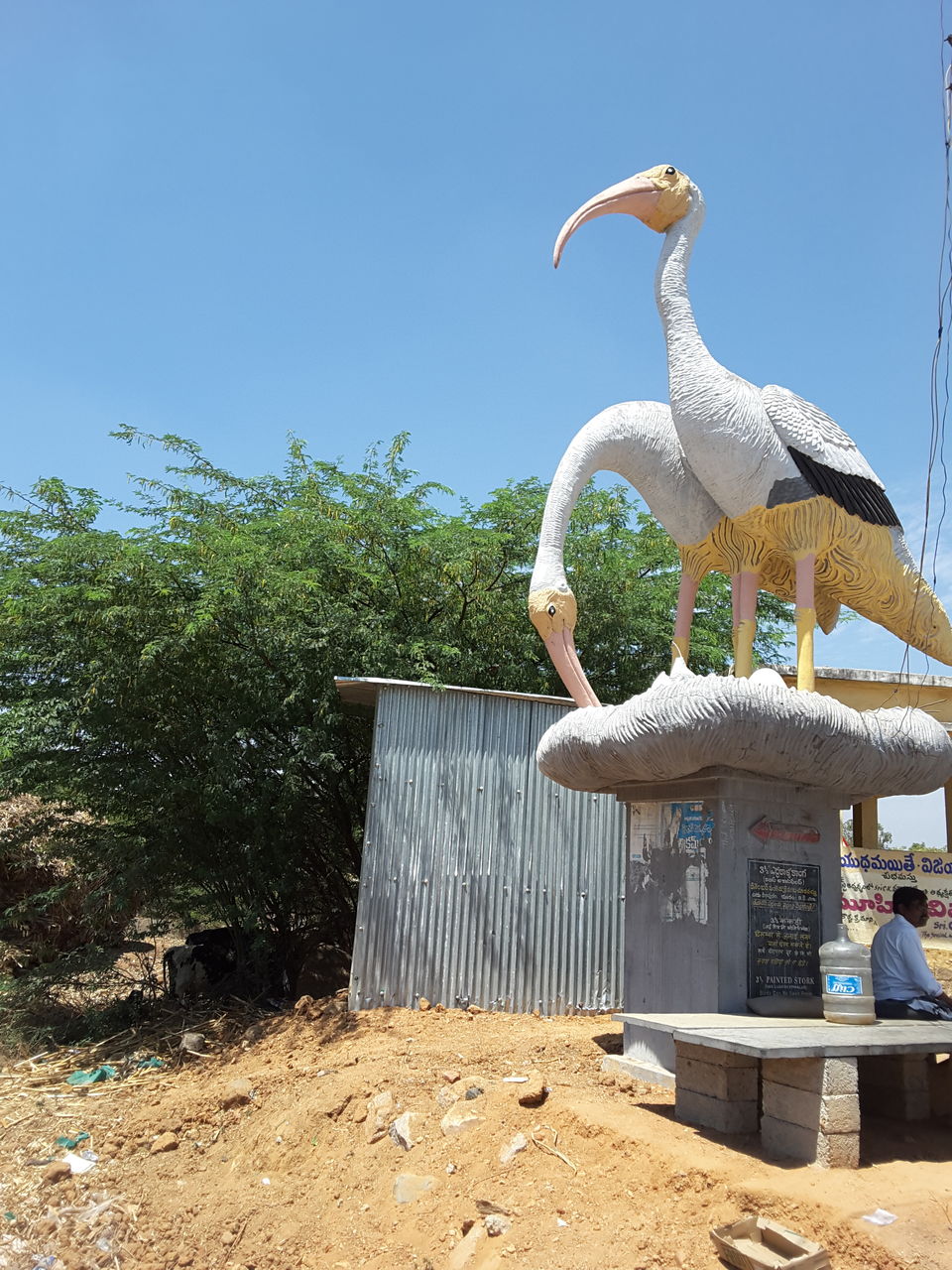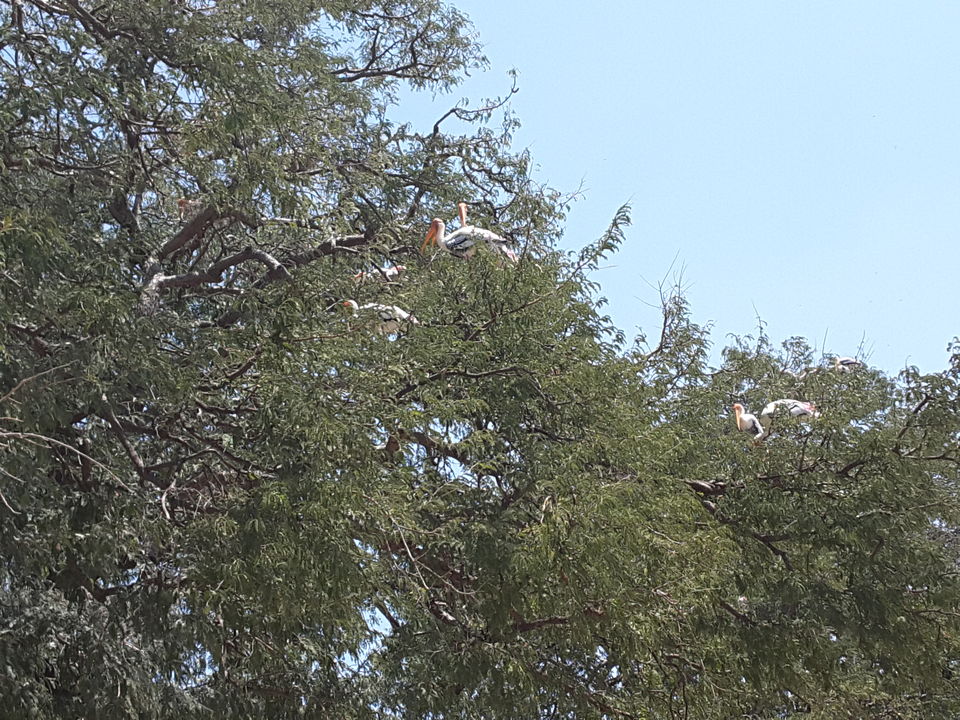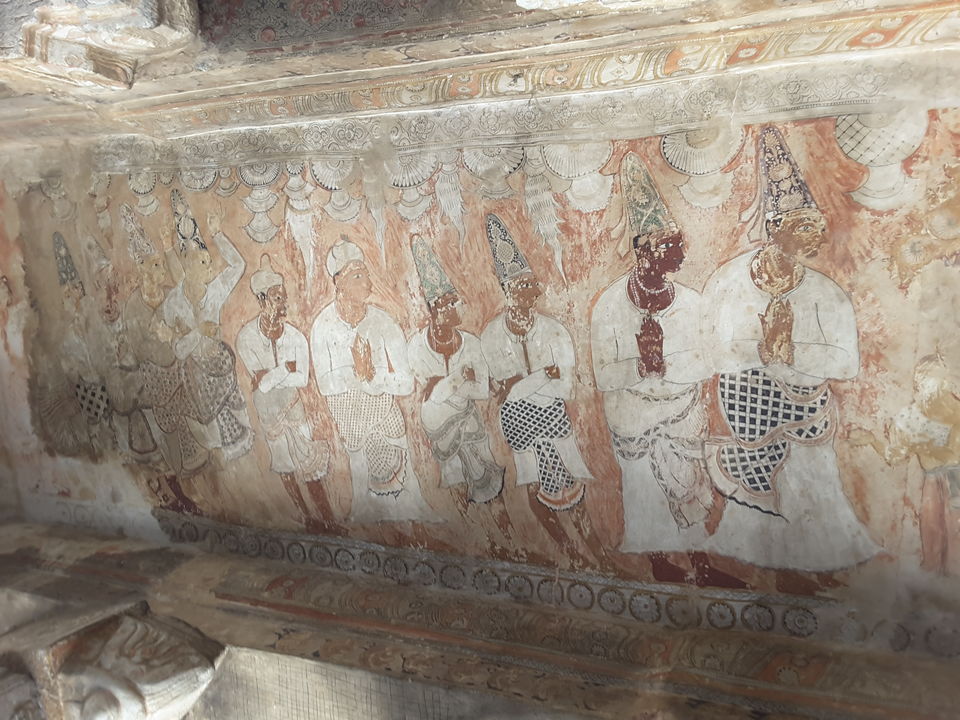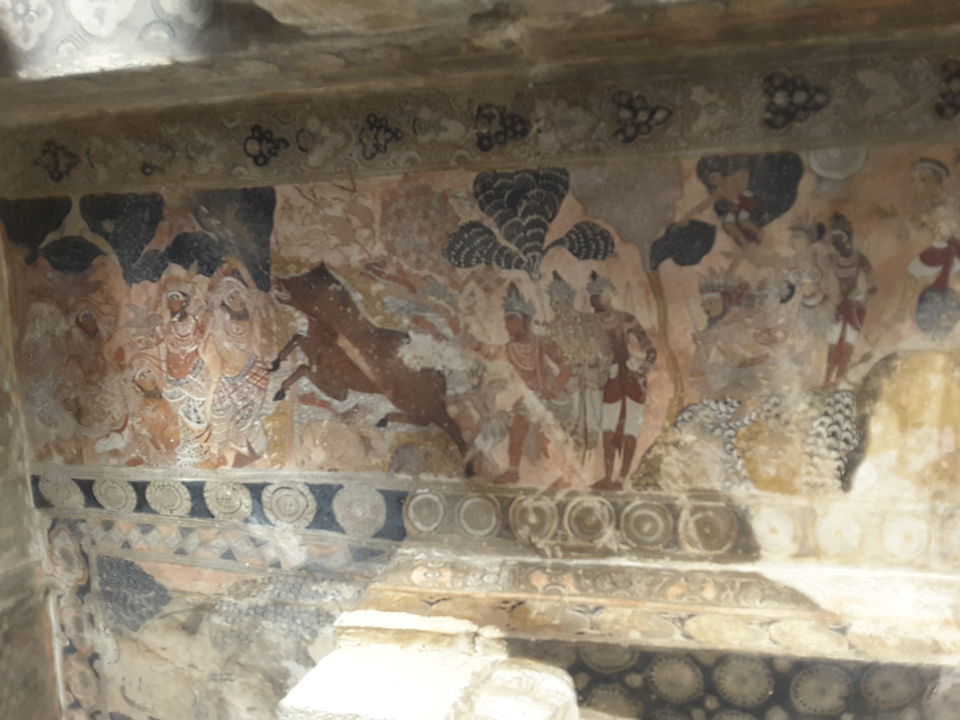 The temple at Lepakshi was on our wishlist for a long time. Lepakshi is about 90 kms from the Kempegowda international airport. On our wedding anniversary, me and my wife set out to explore Lepakshi and Veerapuram. We started from our place at 7 am and a foggy Bangalore-Hyderabad highway welcomed us. It was a sight to behold! En route to Lepakshi, we stopped for breakfast at the Indian Paratha company, a paratha place on the NH7.
We reached Lepakshi around 9:30 am. Lepakshi is located off the NH7. One has to take a left turn at Kodikonda on the highway and drive for about 15 kms on the Kodikonda-Lepakshi road to reach Lepakshi. On the way, look out for a 'statue' of two birds on the left hand side of the road. This diversion leads to Veerapuram where 'painted storks' are found in this village every year from December to May-June.
We however decided to visit Lepakshi first. As one enters Lepakshi, a large "Nandi" greets the tourists. This massive statue is carved out from a single stone and faces towards the temple.
The temple is a fascinating example of Vijaynagara architecture with intricate carvings on every pillar in the temple. The main deity is Veerbhadra but there are shrines dedicated to Shiva and Vishnu as well. The most popular aspect of the temple is the "hanging pillar" which is an architectural marvel. Other points of interset are the "kalyana mandapa" where legend has it that Shiva and Parvati's marriage was solemnized, the spectacular "nagalinga", the mural paintings on the roof and a giant footprint believed to be of Hanuman. This place is believed to have a significant place in the Ramayana as it is touted as the place where "Jatayu" fell after unsuccessfully attempting to rescue Sita from Ravan's clutches. We were fascinated with all this history.
The next stop was Veerapuram village. We took the diversion on the Lepakshi-Kodikonda road. Veerapuram is about 10 kms from this diversion. As we reached the village, we were in awe to see hundreds of birds -- the "painted Storks" dotting almost every tree in the village. The birds migrate every year to this village from Siberia. After spending some time in the village we continued towards Bangalore. One need not go to Kodikonda again. Veerapuram connects to the highway (NH7) at Bagepalli.
We were back in Bangalore by 1:30 pm. It is advisable to start early in the morning so that one can reach the temple before the heat picks up which would make it difficult to walk barefoot in the temple premises. This will also ensure that you can be back in Bangalore for lunch! Lepakshi has a restaurant run by AP tourism if you intend to spend the day at the temple. Also there are a few restaurants at Kodikonda, on the highway. The roads, even the ones barring the highway, are very nice.
Overall, we had a fun trip!