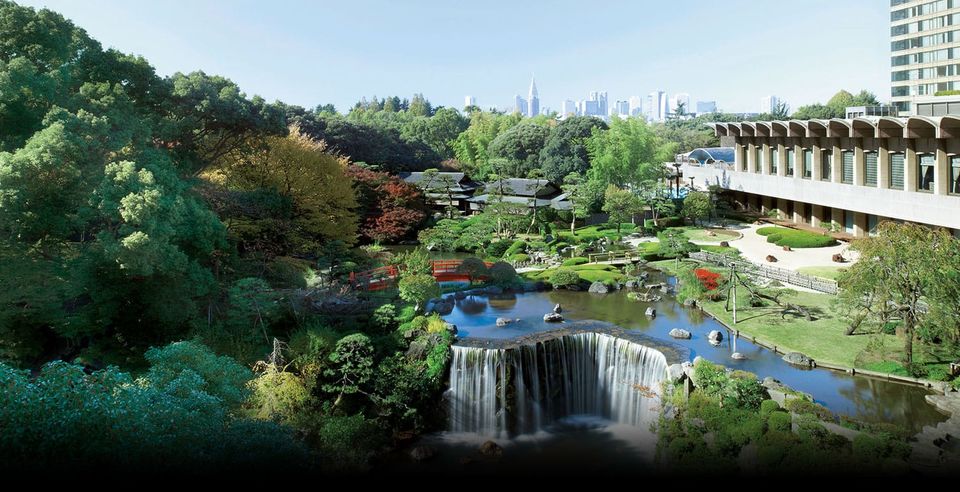 Tokyo is the city where tradition meets technology and innovation. The city attracts maximum tourists in the country and hence the demand for different types of hotels never goes out. While there is no dearth of regular hotels in the city, you can also find many quirky and unusual hotels where imagination gave way to reality.
Shinjuku Kuyakusho-mae Capsule hotel is one of the best pod hotels in Tokyo and offers unique Japanese experience. This is a men's only hotel so you can very well expect a few drunken businessmen who come here for cheap accommodation after missing their train. The tiny pods have basic facilities including television. They also have a basic restaurant that offers cheap snacks and light meals.
As the name suggests, this unique boutique hotel is the best for book lovers around the world. Book and Bed is a bookstore themed hotel and is a perfect choice for travelers who still love the feeling of a book in hand. Conceptualised by Makoto Tanijiri and Ai Yoshidi, the hotel is surrounded by over 3000 books. They have two size compartments which are basically a private sleeping bay. Though there are no food options, you can eat at the wide array of eating joints nearby.
Oedo Onsen Monogatari is an unusual hotel that resembles a traditional Japanese countryside hot spring resort. They have two types of rooms including futon-only and top-end rooms. Futon only rooms have access to shared hot springs, located at the top of the hotel. The top end rooms have open-air baths and saunas. This is the place where you can experience an authentic traditional Japanese experience. The best part is that you can access the shared foot baths without being a guest at the hotel.
Opened in early 1980s, the Tokyo Disneyland Hotel offers surreal Palm Garden Pool and is inspired by the art-deco of old Hollywood. The rooms follow Disney theme with Minnie's bow-shaped pillows and polka dot bedspreads. The Disney characters themed rooms include Peter Pan, Snow White and Alice.
A modern high-rise hotel, Hotel Gracery Shinjuku houses a quirky Godzilla statue and is located short walk from Shinjuku train station. The hotel features beautiful rooms equipped with amenities like flat-screen TVs, desks and free Wi-Fi along with seating areas with sofas. Besides, you get the best and scenic views of the city from the hotel. The hotel has a casual Italian restaurant, as well as a coffee shop with a terrace.
This weird and wonderful hotel in Tokyo is run by talking robots who greet you at the reception. It could either be a scary-looking dinosaur or a female android with blinking lashes. The hotel is located in the neighbourhood area of Nishikasai. They also robotically deliver luggage to your rooms through an automated trolley. The hotel's facial recognition technology allows guests to check-in without the standard electronic keys. If that is not enough, they are planning to introduce robot room service and even entertainment.
Located in the bustling neighbourhood of Shinbashi, it is a reasonably priced hotel that offers superb decor detail and a luxury feel. This hotel has some stylishly quirky features and is a great place for art lovers as they have devoted an entire floor to art with each room individually decorated by talented contemporary Japanese artists. The hotel also features a spa, two well-regarded restaurants and a choice of booking a room with a Tokyo Tower view.
Have you been to Tokyo? Share your travel experiences with Tripoto community here.