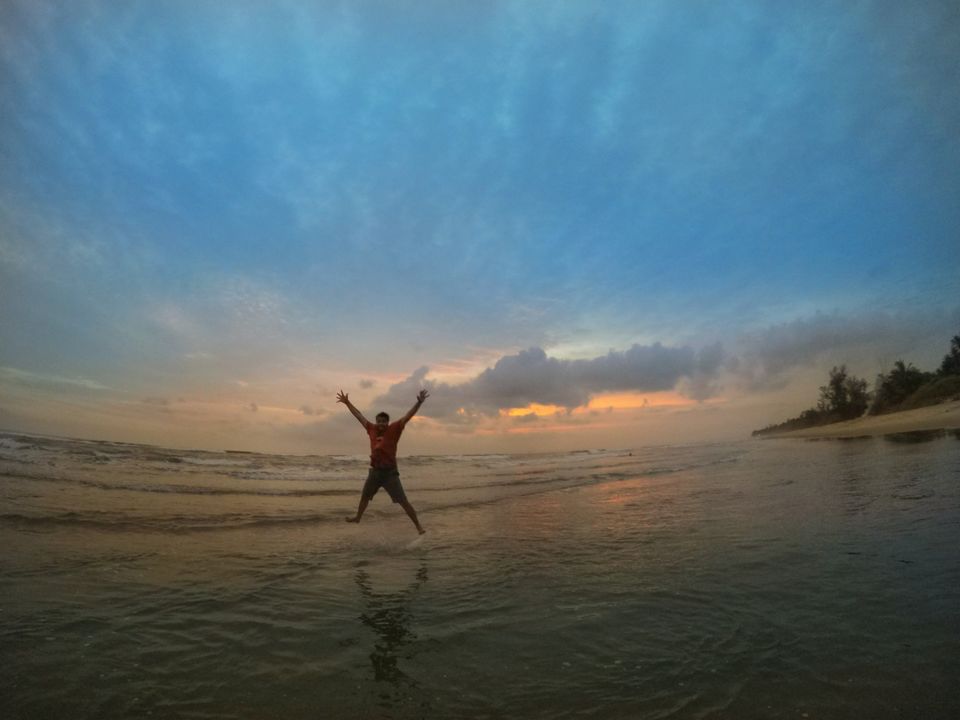 Mumbai- pune- kolhapur- tarkarli..
I took the above route by road as I love road trips. 3 days are enough to enjoy real beauty of TARKARLI if you are planning only tarkarli. I never been in konkan during monsoon so planned according to that. Tarkarli is a beach lover's delight.
The day one started with our journey in the afternoon of 31st March.we started with Mumbai-Pune express highway as we were going to pick our friends in pune. Took short break of 1 hr in Pune and started journey 8 at night on Mumbai Bangalore highway as we are going to drive whole night. It was not my 1st night drive as I was little habitual because of office project works. No doubt, our next stop was dinner at highway dhaba. You can easily get so many dhaba options for snacks , dinner or lunch on this highway. Most of dhaba's open whole night.
Driving driving driving...... Whole night driving.....
Note- it's better to have your two wheeler or 4 wheeler as there is no public transport to travel within district. But some hotels provides bikes on rent.
We reached at our booked hotel in the early morning. As per hotel policy our check in time was 12 at noon so we decided to take rest in car for 1-2 hrs. Yes , it was needed rest as I had droven continuesly 8hr at night.
After some rest we headed tarkarli backwaters which is barely 2 kms away from our hotel in tarkarli.
This place mainly known as devbaugh. Devbaugh offer a boat tour which takes you to see few places like tsunami island, crocodile point, niwati beach , golden rock. We booked tour for 4 person at 1200₹. Folks- let me clear your doubt, Tsunami island is not formed due to tsunami waves but due to this imaginary name which is hub to a various types of water sports such as bumper ride , banana boat,jet ski , kayaking. You can pick or custmize your package at reasonable prices in between 300₹ to 800₹. Due to rainy weather scuba diving and dolphin safari was closed so we enjoyed other water sports. Sea water was very clear.
After refreshing water games we took lunch at our hotel's restaurant where they served delicious MALVANI food. If u r sea food fan , malvan is right place for you. There are so many small hotels which offers pure home made malvani food. Fried prawns is speciality of TARKARLI NIWAS NYAHARI hotel.
After some rest we went to tarkarli beach for seashore walk and sunset. A very beautiful and cleanest beach I have ever seen before.
Took some photographs. Day ended with again pure malvani food. Everyone was so tired but still we played cards for next 2 hrs.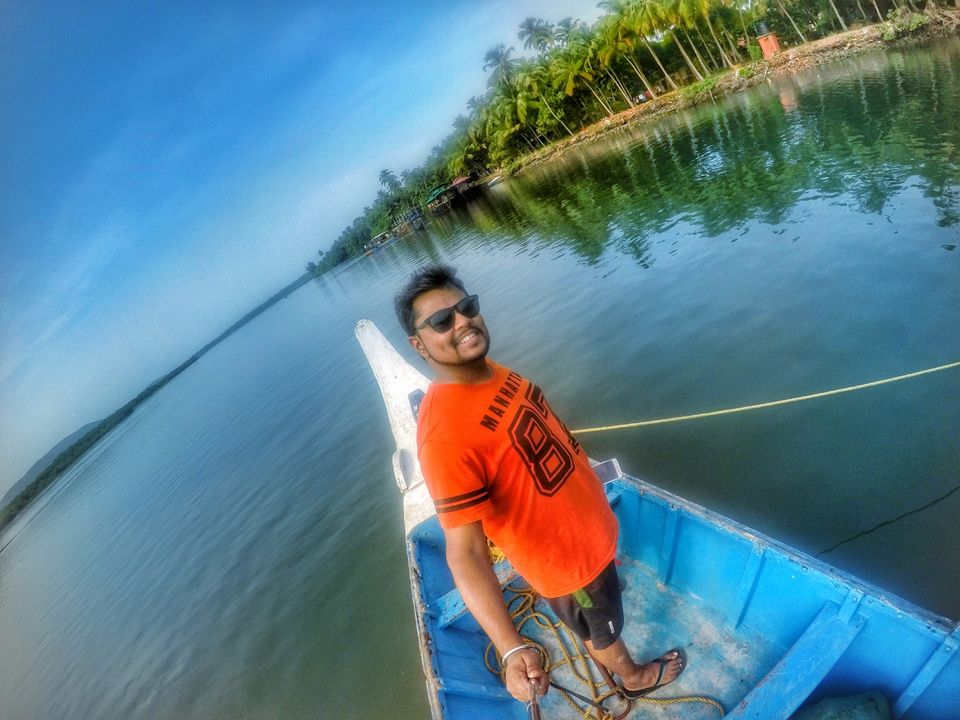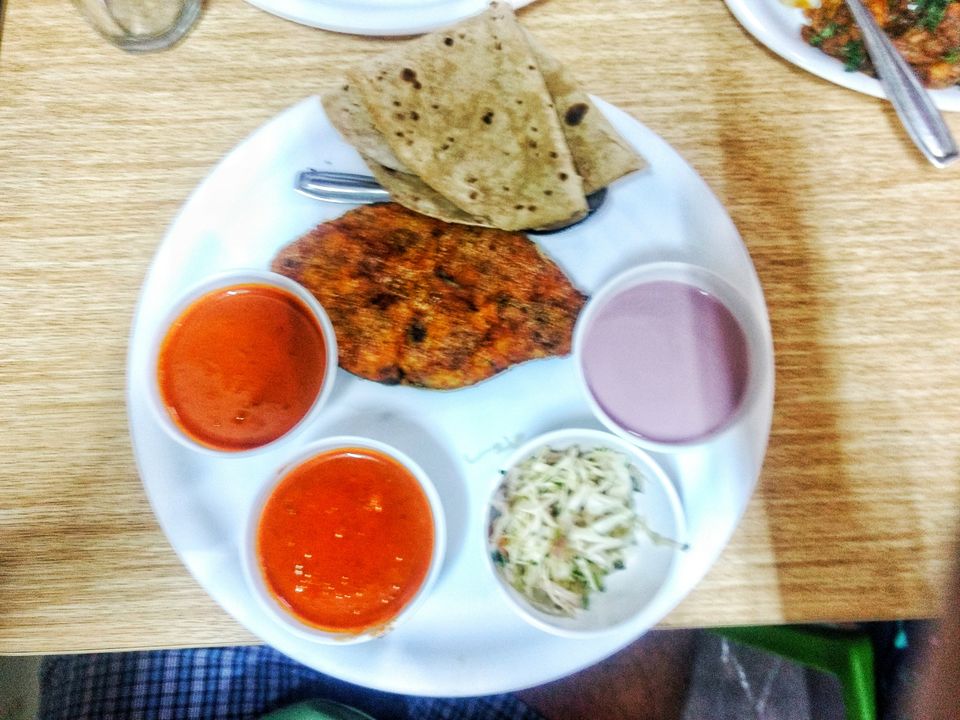 On the 3rd day we went for the famous sindhudurg fort , but unfortunately due to bad weather they had already closed tours 1 week earlier. So we went to beach from where you can take boat for sindhudurg fort. You can easily get the view of fort from malvan dandi beach.
After some msti and taking photographs we headed to Rock Garden which is 2-3 km from malvan dandi beach. The entry is free for everyone but you have to pay 50₹ for your vehicle as parking fee. Rock garden is just Little park with some slides and benches. You may found this place for photoshoots.after taking some photographs we walked towards the end of garden , believe me the view was damn amazing. There are large number of rocks just before blue sea. I found this place is best for time lapses of sky and blue sea, so we decided to spend 1-2 hrs. And enjoyed the view of the sea and sound of the waves crashing on these rocks.
After 2 hrs we headed to MALVAN local bazzar for some shopping. If you're food lover , you will get special malvani masalas , fresh cashew nuts , home made papad here. Later we visited only cashew nuts company in malvan, you can buy fresh and various types of cashew nuts here.
As it was last day in tarkarli I couldn't stop myself from not playing in sea, yes this time we went at devbaugh beach as I also wanted to take some sunset photographs. I must say , beach was very clean and not very crowded.
The view was so amazing.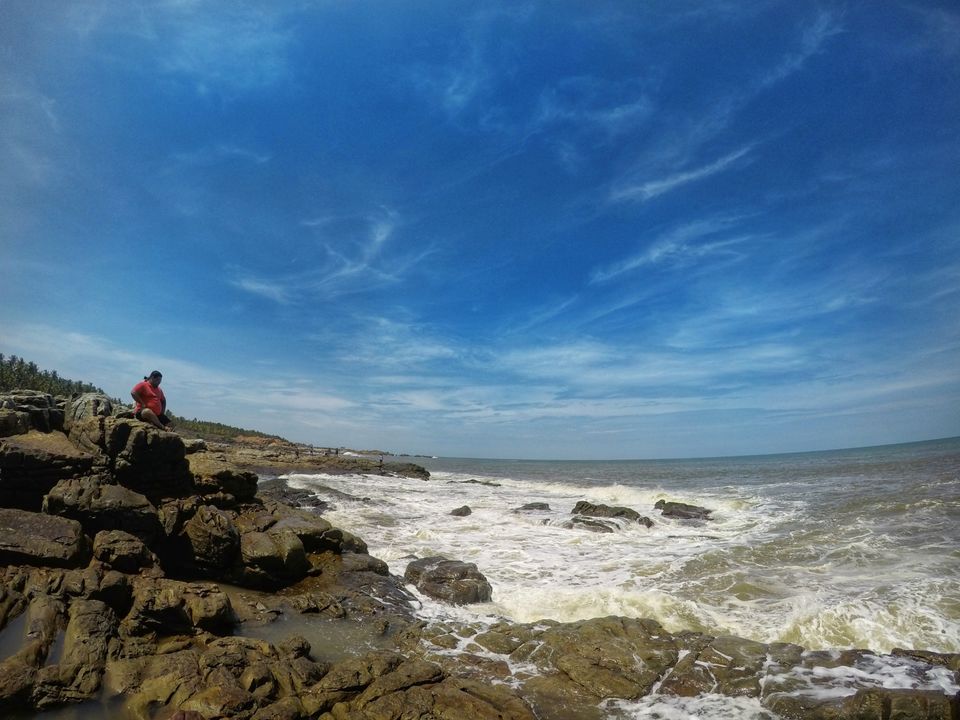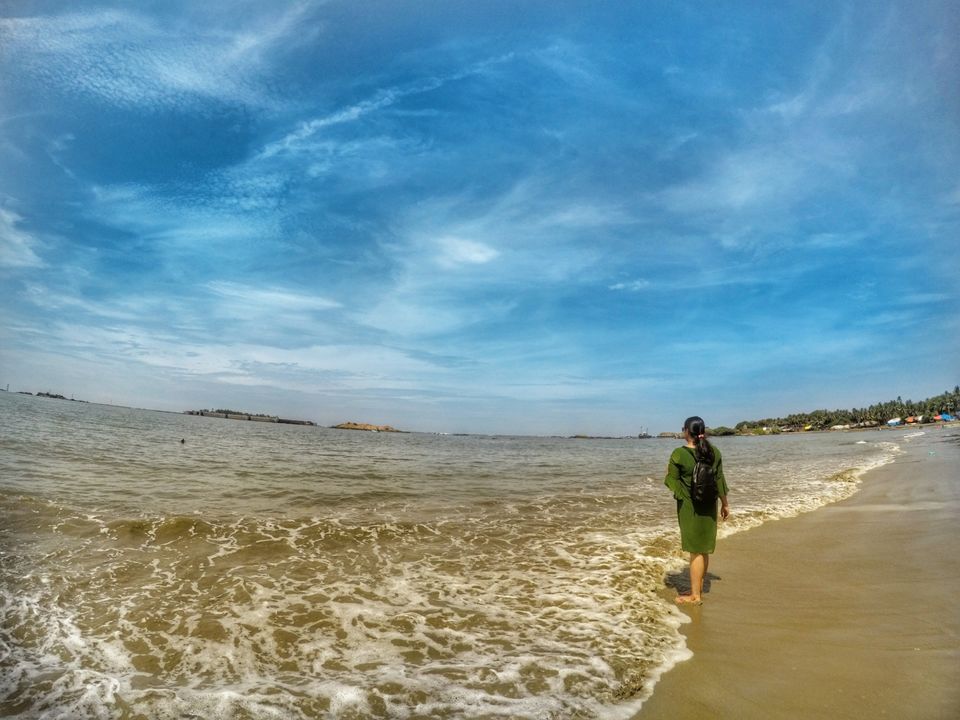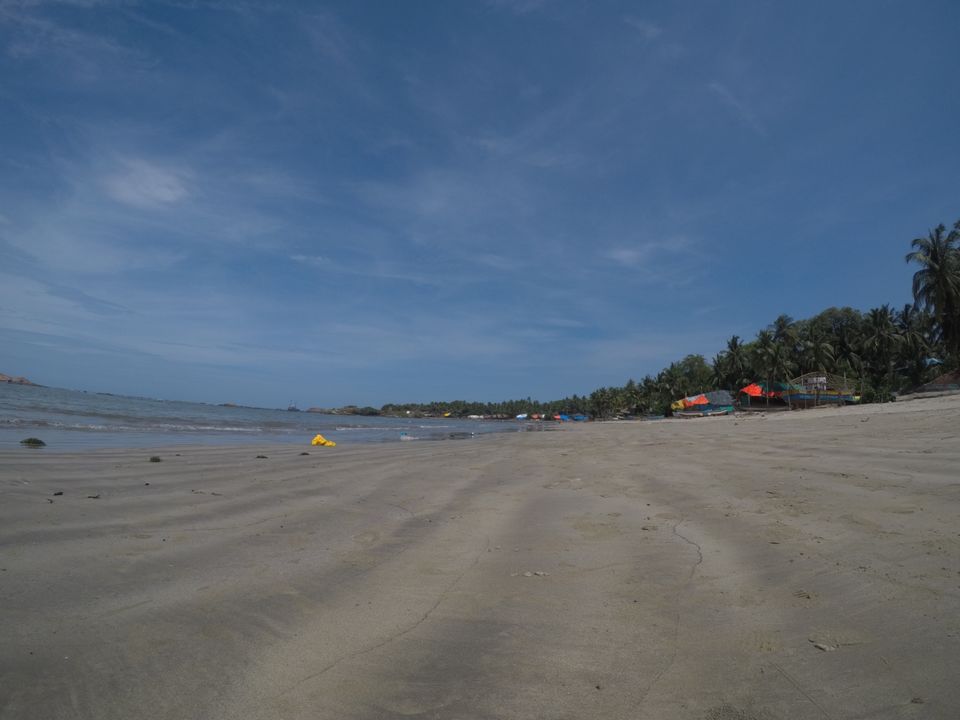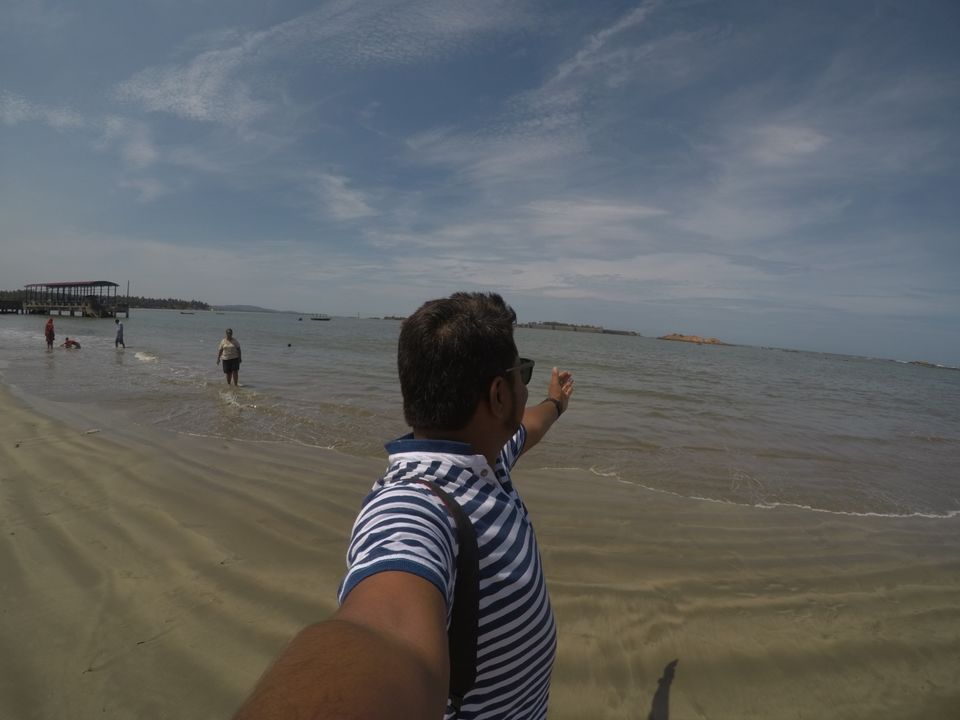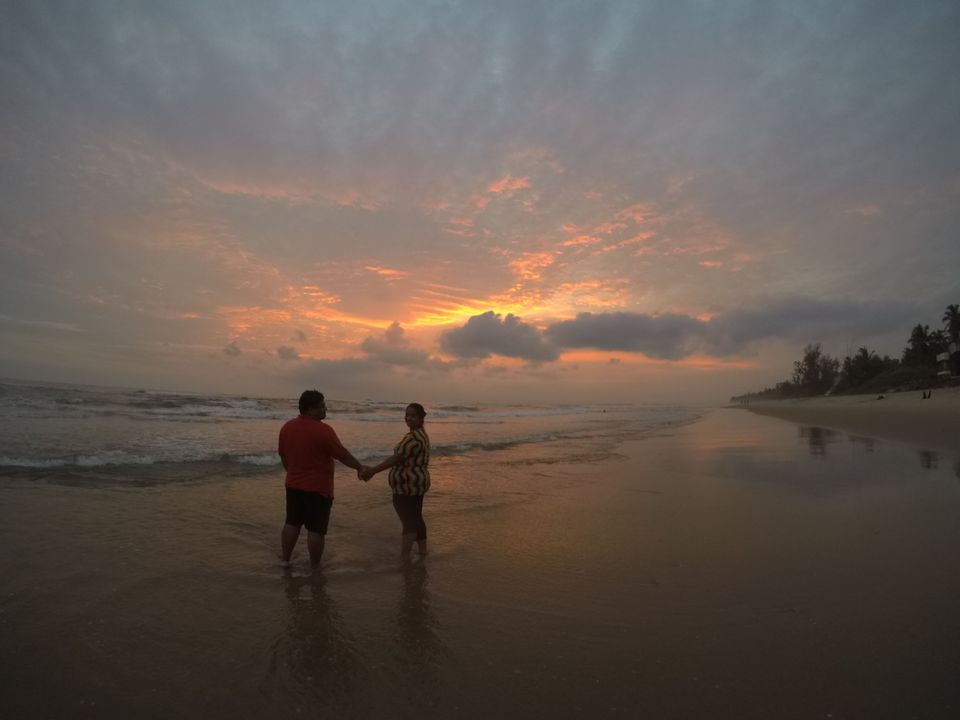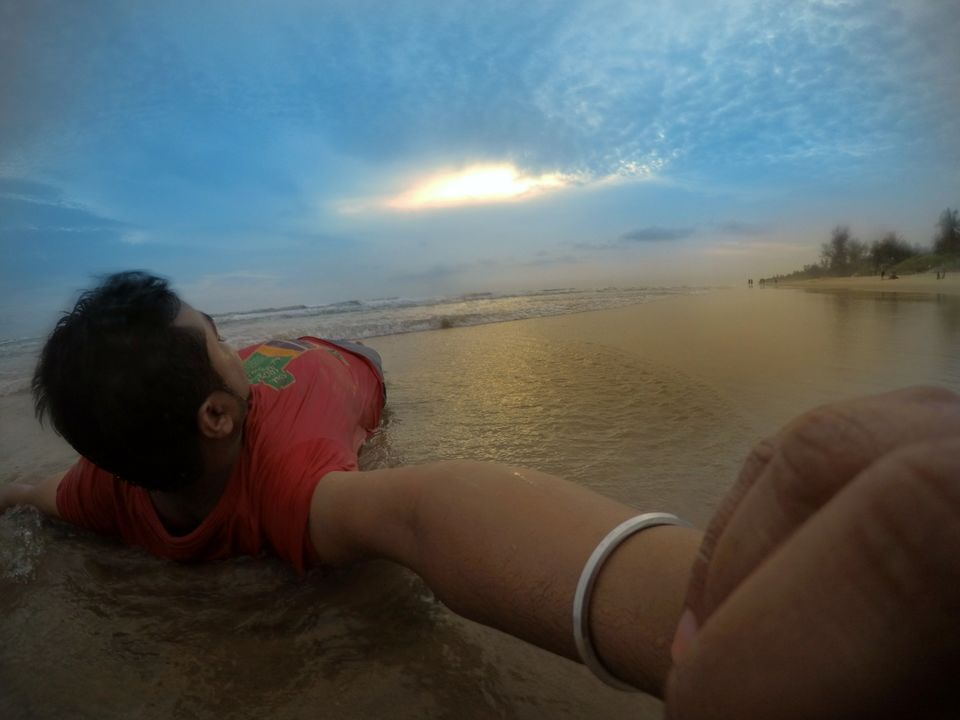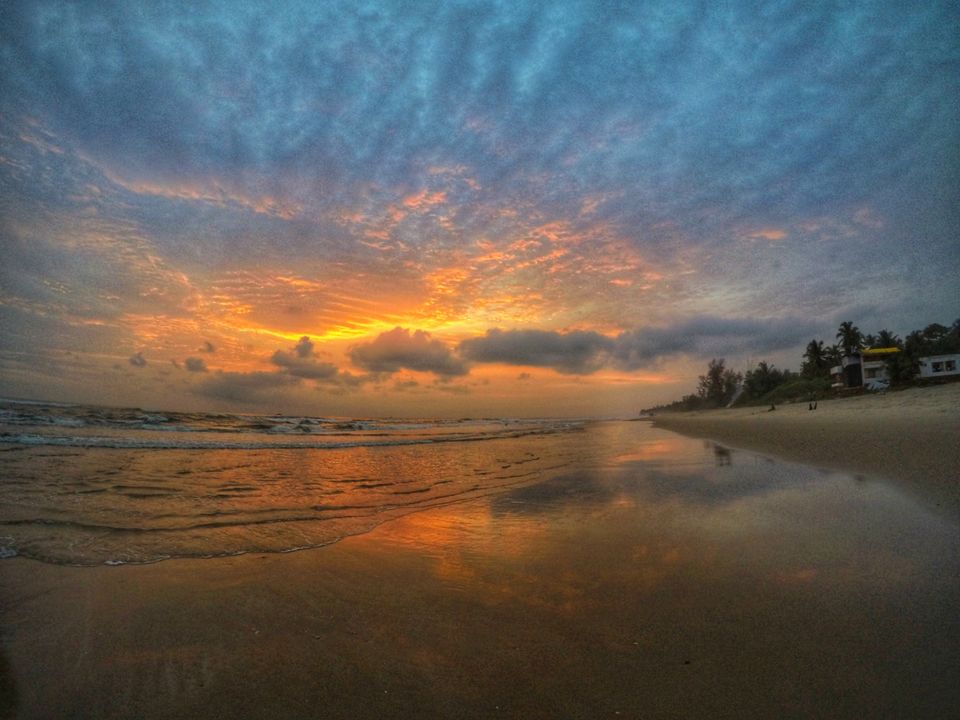 On this day we checked out 10 at morning and we started return journey with beautiful memories..
While heading towards kolhapur via gaganbawda ghat , we took 1-2 stop to take some pictures at top of ghat. No doubt ,that mountain view was breath taking. Greenery everywhere which only you can capture in photos.
How Can I forgot to mentioned very famous KOLHAPURI MISSAL. that was our last stop in kolhapur. Fadatare missal is one of the famous missal shop in kolhapur , must visited place.