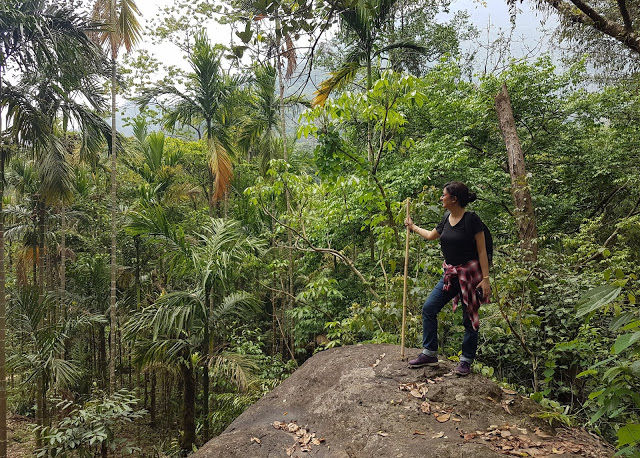 Sprawling hills covered in velvety green sheet, milky white waterfalls pouring down and disappearing somewhere in the gorgeous greens and gushing water streams – this is how I recall Meghalaya. Here's a collection of unique experiences that I had on my incredible trip to Meghalaya last year.
Picking tea leaves in Shillong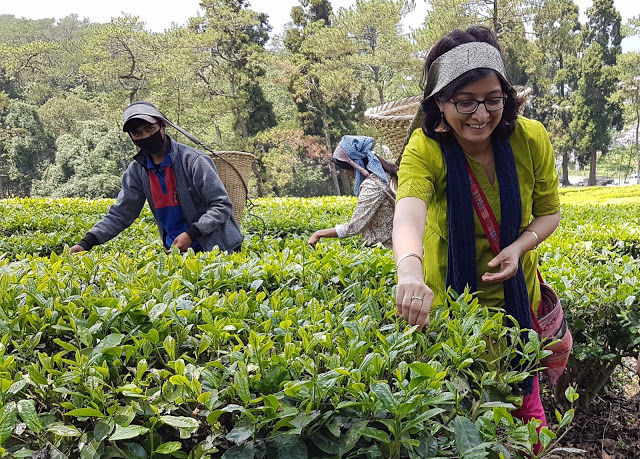 On the way back from Shillong peak and going towards the elephant falls I saw a very well maintained tea gardens. Ladies were picking tea and there was a stall where we could buy local juices, pickles and tea. A small break there turned out be one of the best experiences of the trip. Initially the ladies were very shy and were not willing to get clicked, but after a while and a small conversation I had great time chatting with them.
My stay at a heritage Homestay in Shillong was also something I will never forget. Delicious food cooked and served with love by Aunty Mayborn was something I looked forward to each time.
.
Walking in the lanes of Lower Cherrapunji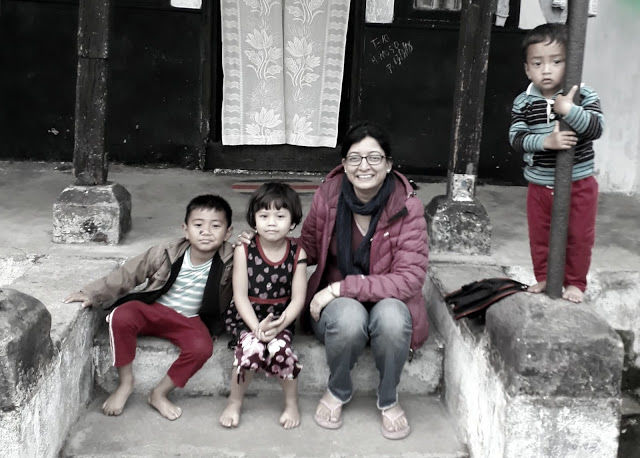 Evening walk in the lanes of the residential area of Saitsohpen gave me a good insight on the life in Cherrapunji. The cleanliness in the neighborhood was worth appreciating. There were dustbins all around the locality and I couldn't see even a single piece of trash littered. Small kids were playing around and ladies were gossiping in the varandah while the sun was about to set. Though we didn't have a common language to interact, I felt connected to each one of them. The eye contact along with a warm smile did not make me realize I am on a land where no one understands my language.
.
Trekking to Nongriat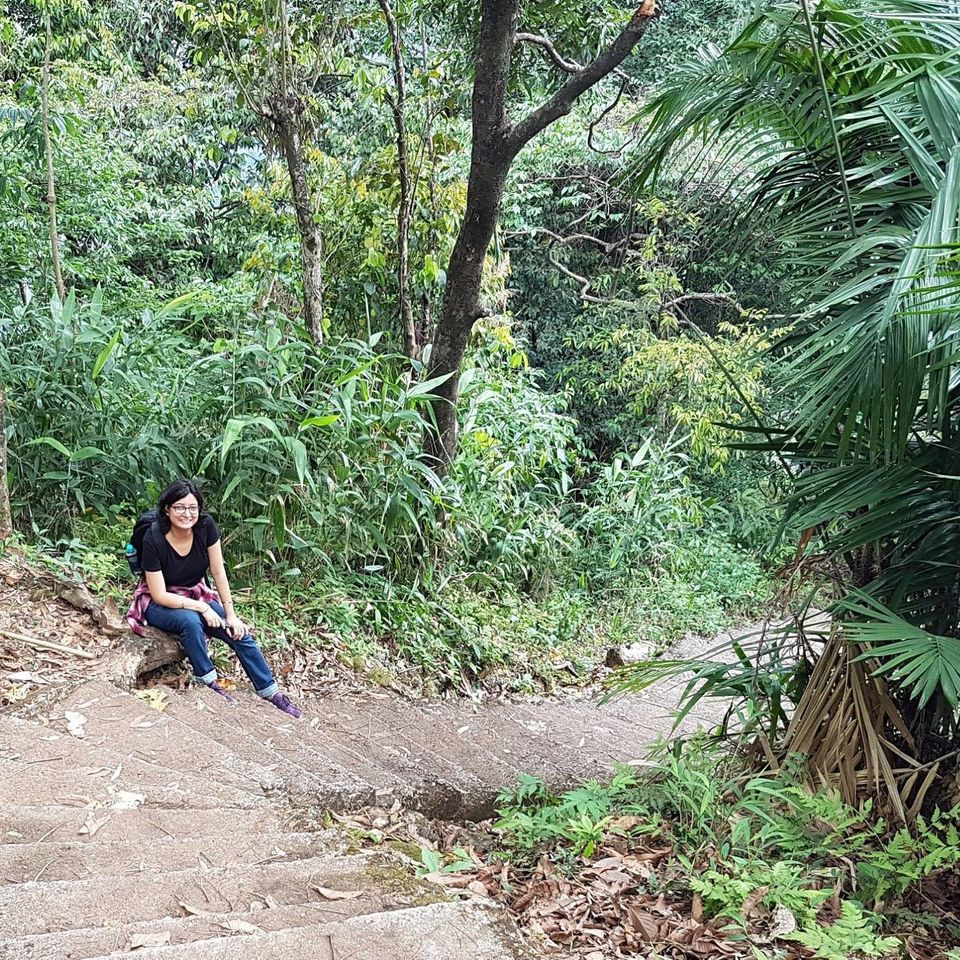 The trek starts at a small village Lumsohphie near Tyrna. I took a shared taxi in Rs 40 from Cherrapunji to Tyrna. There are approximately 3500+ steps that I had to climb down to reach Nongriat. Start the trek in the morning and walk down at your own leisurely pace enjoying the surroundings. I stayed overnight in Nongriat. Rather 1 night was not enough.
While planning keep 2 nights here to soak in the place. The days can be spent going for short trails around including the one till the rainbow fall.
.
Experiencing the village life around Living Root Bridges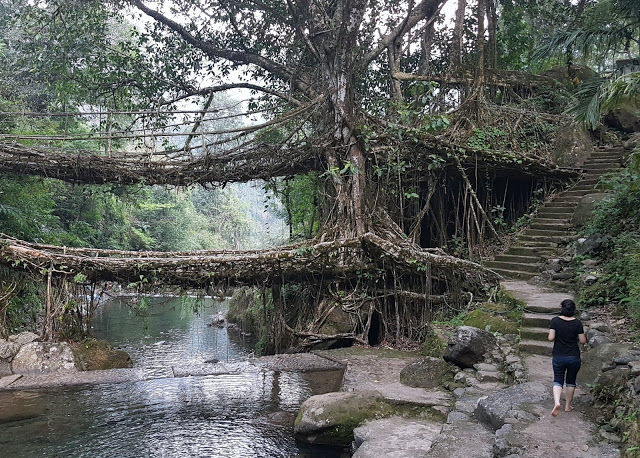 I had decided to stay overnight in Nongriat and booked a community run homestay nearest to the double-decker root bridge. I spent most my time here sitting on the boulders by the side of the stream dipping my feet in the water. The quiet night walk in the woods while hearing the silence of the jungle; playing with fireflies at a small field that is probably used by the local kids as a cricket ground in the day; taking a dip in the natural pools of River Umshiang; early morning walk to the rainbow falls; and talking to the locals in the morning are some my best memories of the place.
.
Staying in a the cleanest village in Asia, Mawlynnong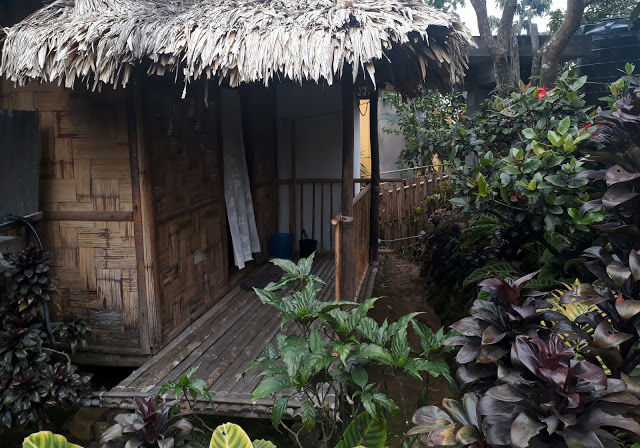 It was a beautiful village lined with well constructed houses and there was a church in the heart of the village. Every house has a garden full of fresh flowers. Staying in a traditional bamboo hut here was an experience in itself. Hospitality of locals made our visit even more memorable.
.
Boat Ride on Umngot River at Shnongpdeng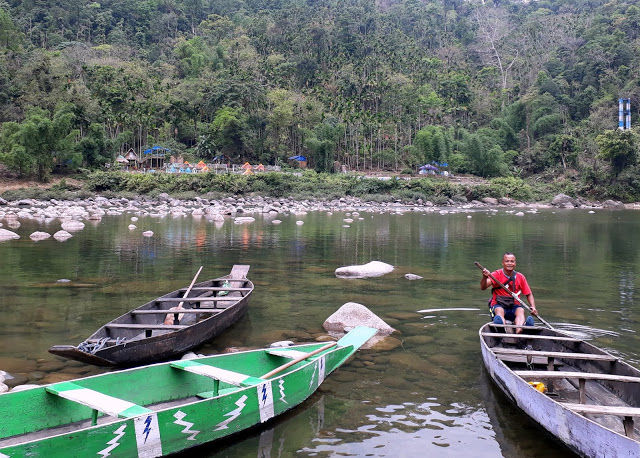 Morning boat ride on the clear waters of Umangot River was the highlight of my stay at Shnongpdeng. It is a small village by the banks of river Umangot around 10kms form Dawki. Go for river side camping and indulge in sports like scuba diving, boating, kayaking, cliff jumping etc if you are an adventurous soul. Not just water sports you can also enjoy angling, rock climbing and trekking here. If you want to experience village life there are a few homestays as well in the village.