Business and leisure travel is the fastest growing trend in the travel industry. The phenomenon has caught up globally, and a new term for it was coined recently – bleisure travel. What separates bleisure from regular travel is that it adds a dash of free -spiritedness to business travel. Unlike planning a personal vacation where you don't have to fret about your appearance, presentability becomes an important factor when you meet business personnel from across the globe.
We usually take utmost care when it comes to grooming ourselves on a bleisure trip. However, when it comes to grooming our luggage, we can make some common mistakes. We either give in to boring official suitcases that lack in versatility or compromise on how our luggage looks in order to augment functionality.
You may not realise this but your luggage helps you make a great first impression as a traveller!
Your corporate counterparts might take a hint or two about your personality looking at how you treat your luggage. You may not want to be caught travelling clumsily with a train of bags– lugging a different one for your laptop, grooming kit, formals, casuals and footwear. Neither can you make an entry with a huge rucksack! Even though it can accommodate all the things together and is handy, it will kill the gravitas that you need to put across in your appearance. Planning your luggage right reflects how well prepared you are, which is why you should not take it casually.
But you need not worry for the world of travel gear has evolved. Now, you can choose to carry trolley bags that are functional, versatile and can be modified to suit your kind of travel. Enter Wildcraft's new range of Travelcases known as the Voyager Series. These bags have a highly flexible soft line, and are available in cabin, medium and large sizes, to suit different travel requirements.
They are crafted with a one-of-a-kind, premium melange fabric that makes them stand out in the crowd, but great aesthetic is not its only USP. The bags are built with E'toffe material, using pro-bond technology with nano particle lamination that increases tear strength and durability, making your product last forever.
To begin with, the Capella Travelcase is a hybrid that provides the flexibility of a soft case encased in a tough hard shell. This line of travel-cases is built to deliver. It offers maximum capacity, thanks to its expandability along with other essential features for maximum comfort, such as small organisation pockets, smooth rolling double wheels, anti-theft zipper, and a flushed resettable TSA combination lock.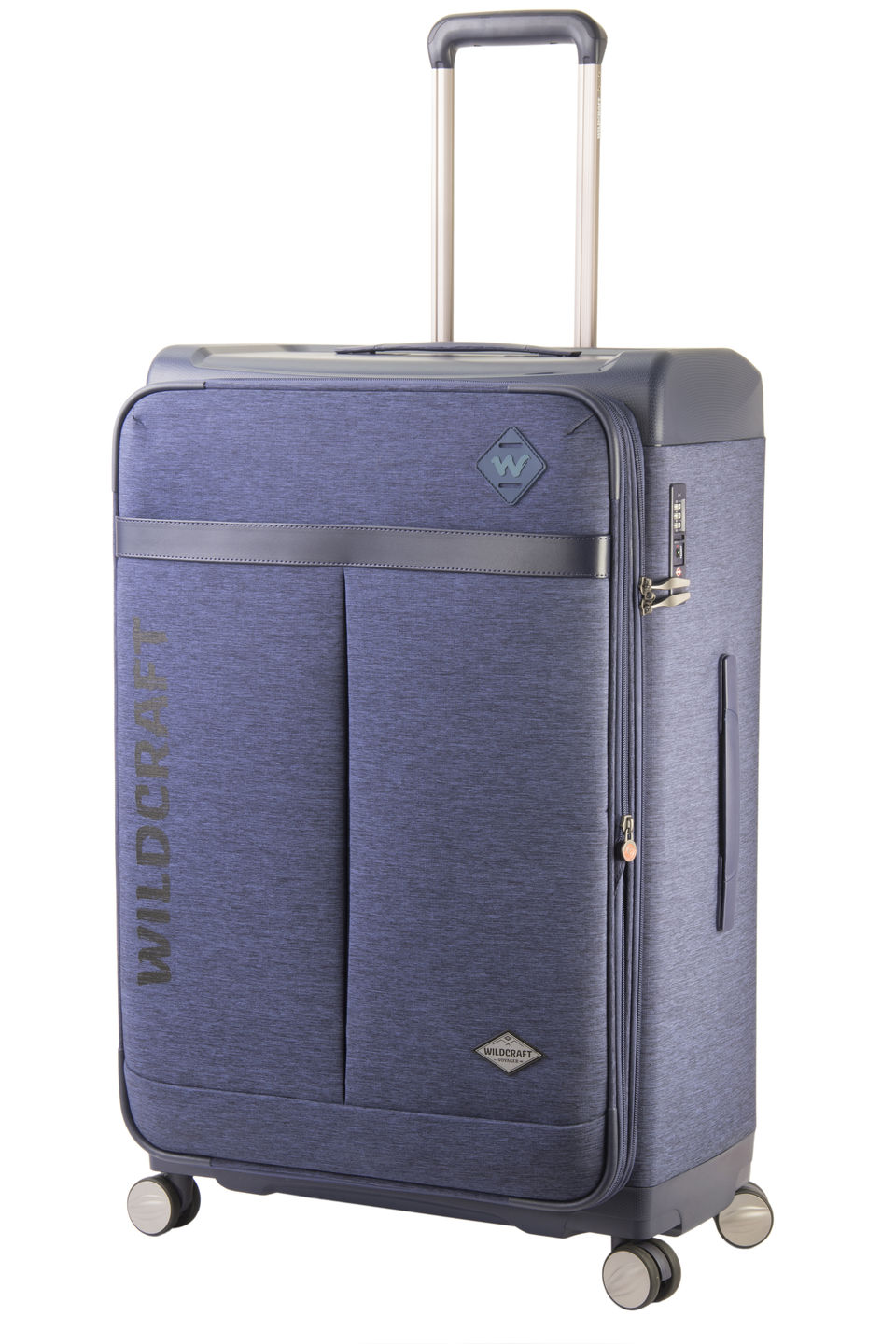 The Polaris Travelcase is the premium range of bags that offer maximum storage. The expandability feature helps modern day travellers to organise their stuff better. The PU-coated premium fabric protects against scratches, making it ideal to carry a laptop and tablet.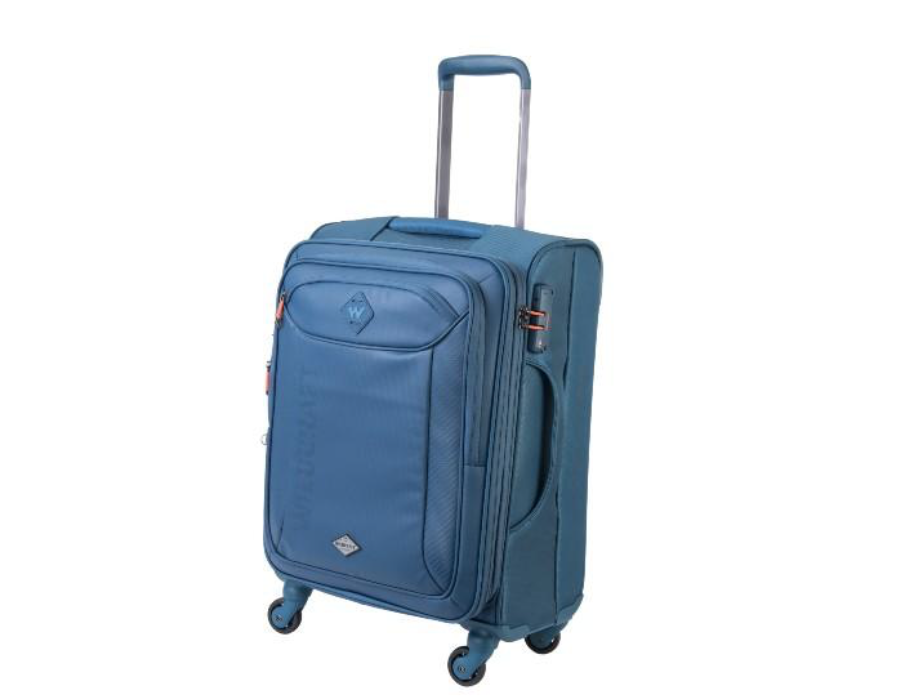 Thinking about spending a few days on a beach after a client meeting, or planning to go on a trek ahead of your corporate event? These bags can come in handy to make any kind of trip comfortable for you. These superior quality, aesthetically designed bags are also water-resistant and come with 360-degree motion-pro wheelers, telescopic handles and advanced security systems including TSA locks. They've also been tested extensively for drops, jolts, wheel and handle performance, which means that you don't need to worry about your luggage at all!
With great designs, flexibility to organise, and the expandability to carry memories from around the world, the Travel Case - Voyager Collection by Wildcraft, won't just impress your host, but will also fill you with a sense of safety and pride.
Duffle Bags is another innovative line that is super-tough yet stylish. These bags are ideal for both short and long trips because of their ability to transform into extra spacious bags.
The Camper series of duffle bags are made for the new age backpacker. This range of bags come with features such as a backpack convertibility, abrasion resistance and enhanced padding. You can simply stuff your belongings and get going.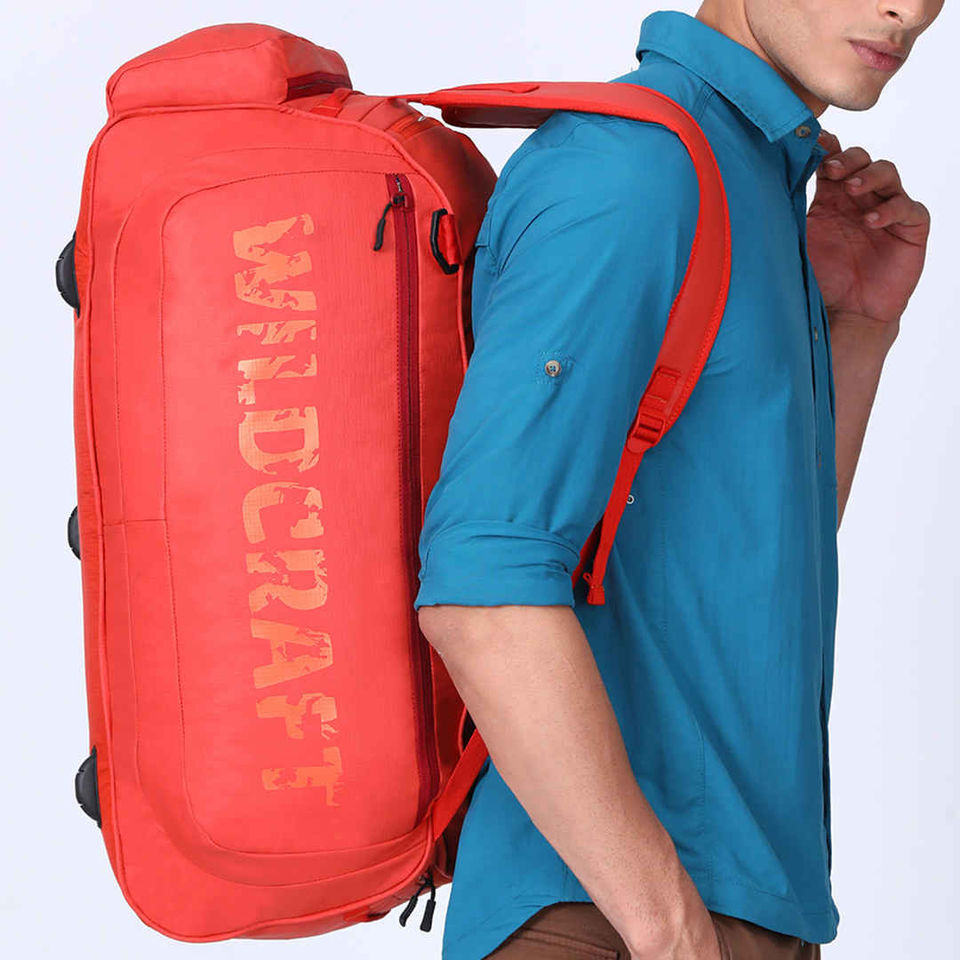 As travellers, we are always looking to get the best with minimum efforts. So when it comes to travelling easy without compromising on style, all you have to do is choose Wildcraft!