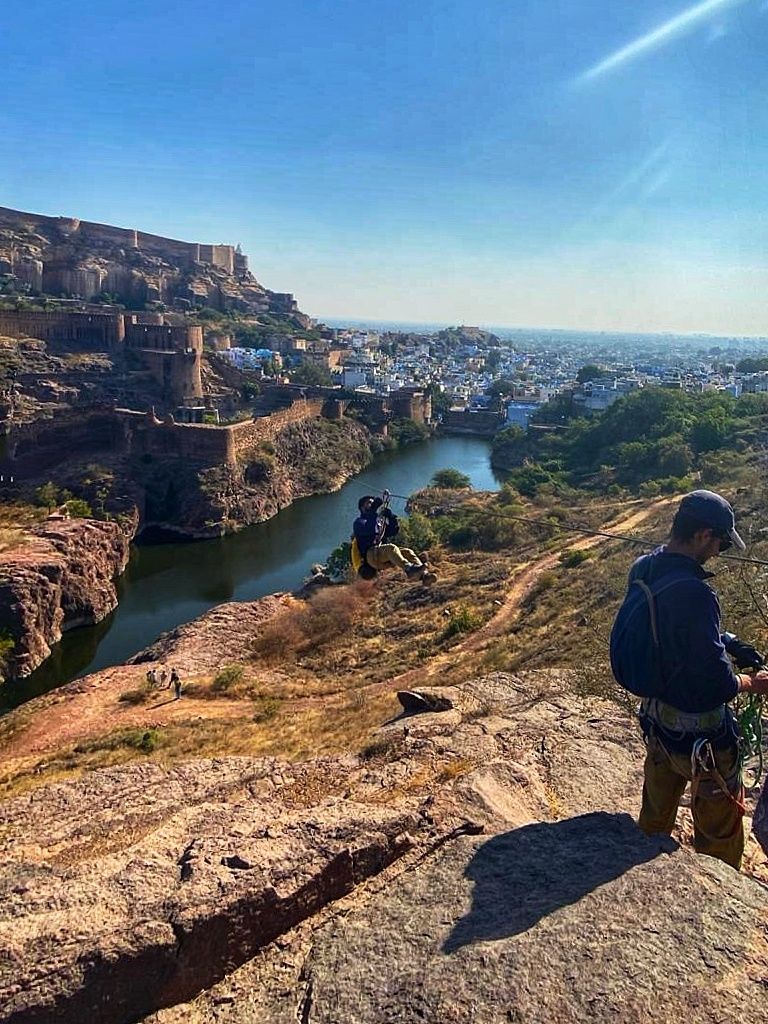 Six spectacular zip lines over the Mehrangarh fort, Jodhpur, India. In the midst of beautiful mountains, lakes, and blue city, What better than enjoy the bird's eye view. Talking of activities, it has to be something that fulfills the thrills. Zip lining is such a beautiful experience that satisfies the adrenaline rush.
Those wind across your hair while you're in the air,
Those canopy views leaves you amuse,
A wonderful bliss that can't be missed.
While planning your Rajasthan trip in India, One day's itenary could be planned to enjoy the scenic beauty of Mehrangarh fort and almost 2 hour long zip lining experience. It consists of 6 different zip lines that has different view and experiences. All the zip lining are varied and has different experience. with respect to thier length, view enjoy, and location. you get to experience the blue city, the lakes, the battlements , the fort from an height. Fort is situated 410 feet above the city and that stands as a privilege to enjoy the zip line activity even better.The fort consists of the heritage culture, food, people and historical facts.