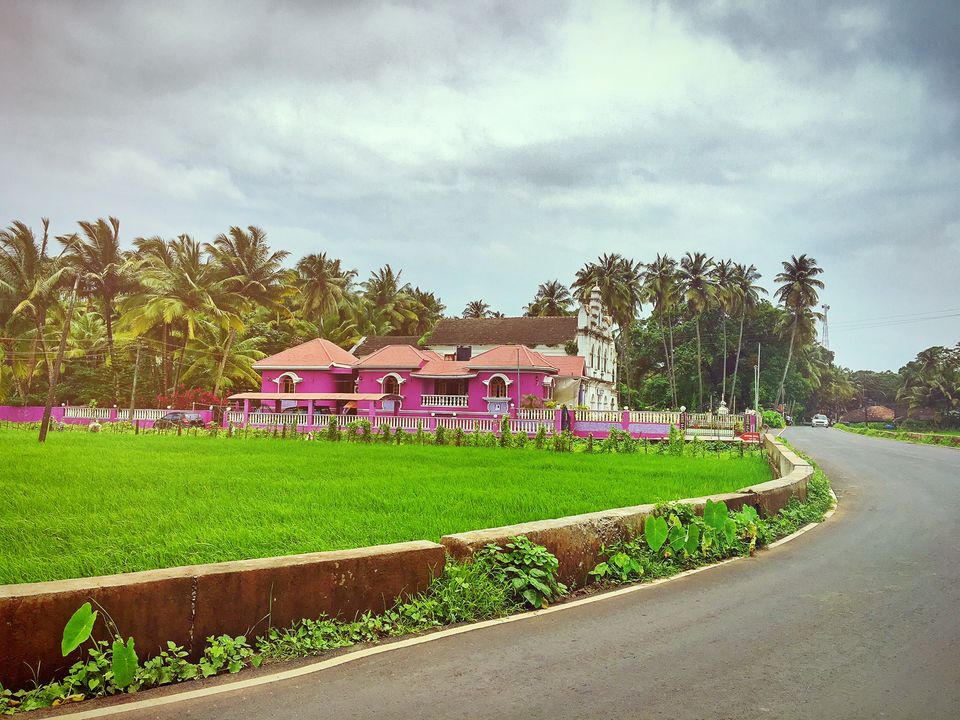 Born and brought up eating, drinking and living Bollywood, almost 50-60% of the places I dream of visiting have their roots lying in some dreamy or crazy images in my head created by my favorite Hindi movies. While a few are off the checklist and too many of them are still on it, one of my recent favorites is the one which fits excellently in the idiom 'Good things come in small packages' – Goa.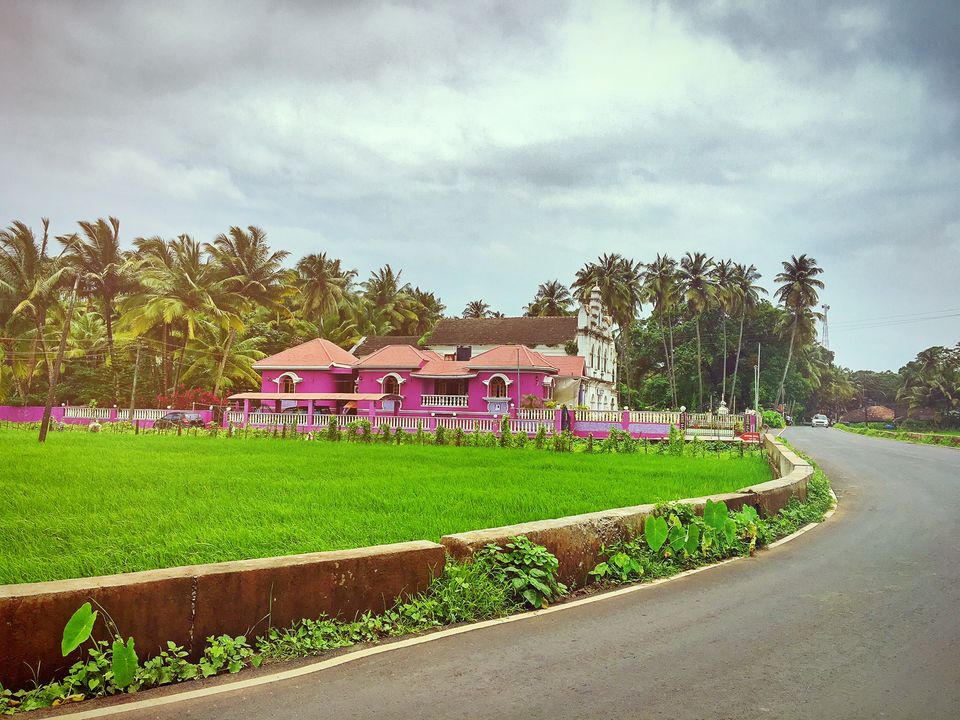 The second smallest state of India, Goa, unabashedly brings to my mind a visual of me basking in the sun on a brown sand beach with melodious sound of sea waves drowning out the noise of the crowd around. As sun is seen taking a dive in the sea, I find myself getting lost in the sight of water spreading to infinity making me feel as tiny as an atom in this humongous place called world. But is Goa all about the mighty sun rays falling on our bodies and giving us that stubborn tan which is the most natural souvenir we take back from this land of beaches? While the answer in your mind might be a smirky 'Yes', I beg to differ. And our decision to go there in monsoon is a proof of that. Although that decision was driven by the following facts -
#1 We had been planning a girls trip for so long
#2 One of my friends wanted to see Goa in monsoon
#3 We had just one long weekend in August where we weren't tied up in anything
So after an overnight bus journey from Bangalore, we landed up there welcomed by a typical humid Goa morning followed by bargaining with the lootere taxi drivers as there is no Ola and no Uber in Goa :D We reached our 1BHK apartment at Calangute and turned it into home within an hour, courtesy grocery shopping and a clean place :)
We spent 3 beautiful lazy days in Goa, driving in a rented white Swift Desire, going to beaches, eating, partying, getting up late and having one extremely polite lady always as company – the one trying to guide us through the town on Google Maps. While we had a roller coaster ride with her, on the last day, we decided to let her rest a little and go back to the old ways of trusting locals with directions.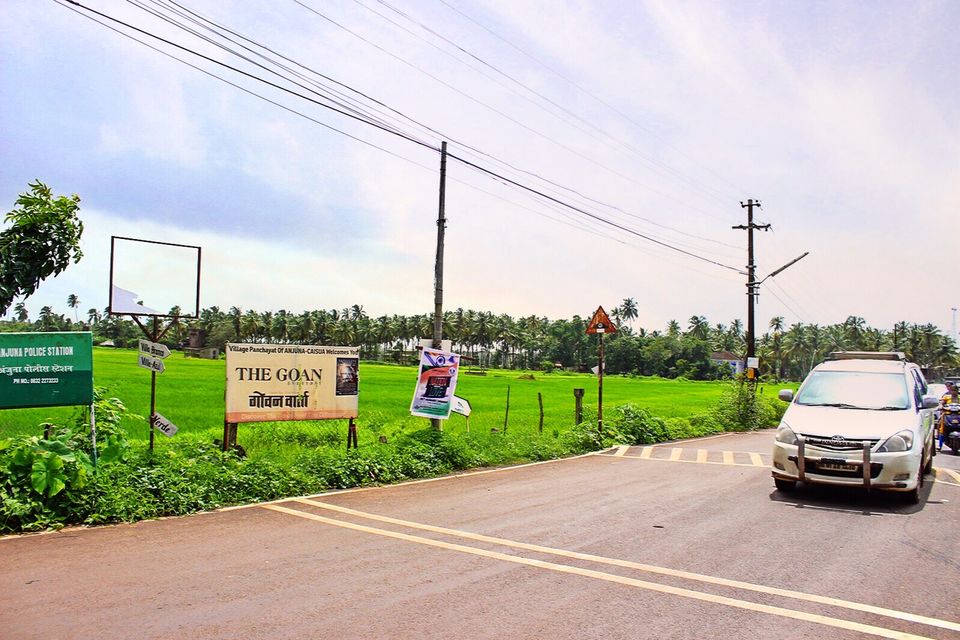 To make the most of that last day in hand, we decided to start early. It all began with breakfast at Infantaria Cafe which was just a 5 min drive from our place. The cafe that serves amazing breakfast, was pretty crowded and a bit disappointing as their special Infantaria Breakfast comprised cold omelettes & hard breads. Before we could crib, the view of a regular busy street outside suddenly turned into a KJo or Yash Chopra kind of dream sequence as clouds thundered and heavy downpour cleaned the air bringing all smiles and joy in the cafe.
After few stops on street shops, and buying some munchies, we started the long drive to Arambol Beach. While this gorgeous beach sounds like the ultimate destination of every soul who visits here like it's their second home, I will say that this time around, I realised that there is so much more to it than just the beach we were trying to reach (That rhymed :p). No I am not talking about street shopping, nor am I referring to beachside shacks, I am talking about the various shades and faces that this place ineffectively hides on the roads to its most famous destinations.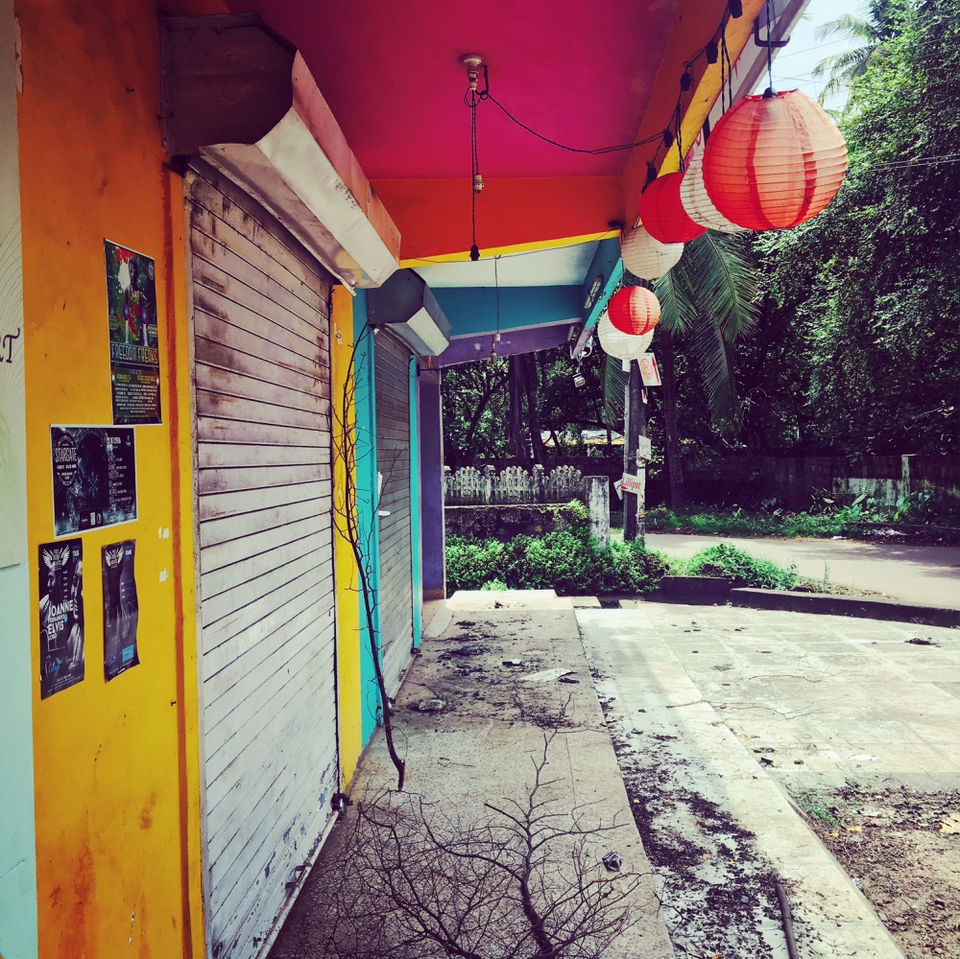 The virtue of Goa breathes in its bucolic lanes, empty streets, bright dual-coloured walls, Portuguese-style perky houses, beautiful churches & chapels, and the vast verdant paddy fields fringed by tall dark green palm trees making the journey the most memorable time spent in this Pearl of the East .
Frequent Searches Leading To This Page:-
Places to Visit in Goa, Best Tour Packages for Goa, Top Goa tour packages with price, Goa Affordable Tour Packages, Best Goa Trip Packages, Goa Holiday Tour Packages, Top Goa Packages for Family