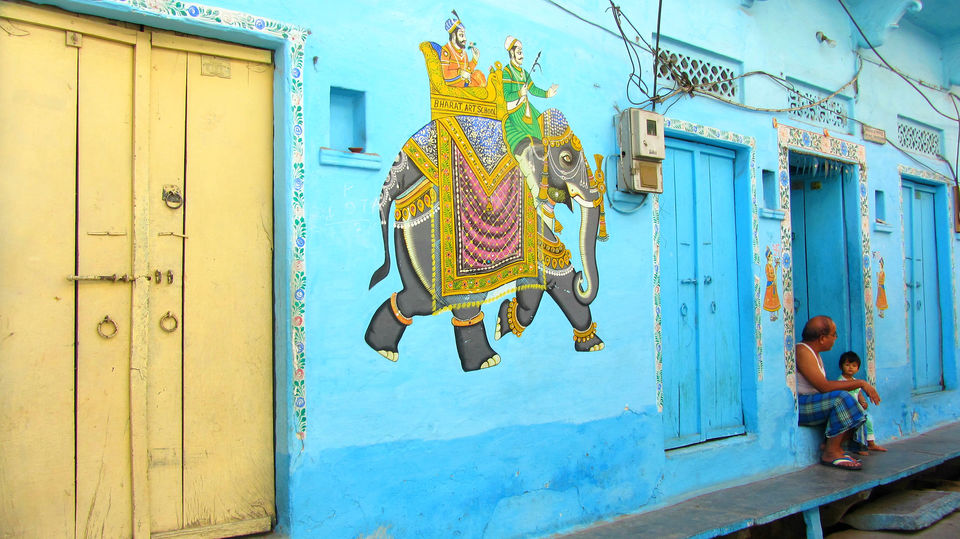 Rajasthan is not only known for its Royal Heritage but also it is equally known for its famous food all over the world. There are many places in Rajasthan where you can have delicious food and one such place is the "City of Lakes – Udaipur". The City of lakes is known for its heritageous resorts, Rajasthani Culture and very delicious & spicy street foods. So, if you crave for some good food other than the stereotypes of Pizza and burgers, please visit for delightful varieties of street delicacies with a twist of mind-blowing spices of Rajasthan that make up the best street food in the City of Lakes.
Following are the street foods which you should definitely try for some mouth-watering experience when you are in Udaipur.
1. Pandit Pav Bhaji (Opposite Town hall maingate) – Among the best Udaipur foods, Pav bhaji is the delight which found its way from Mumbai streets to the gullies of Rajasthan. Pandit Pav Bhaji serves the most lip-smacking pav bhaji in Udaipur. The blend of spices in the dish will not only fill your stomach but also fill your soul at nominal rates. Patience is always the key for the best outcome and satisfaction. Hence, please do not panic if you see the enormous crowd gathering at the place.
2. Manoj Prakash Centre (near Gulab Bagh) – When you are in Udaipur, you must not miss out the authentic Rajasthani dish : Dal Baati Choorma. Here we are not talking about any dal baati but the best one served in the streets of Udaipur at Manoj Prakash Centre. Here you will have your taste buds satisfied.
3. Bhuwana-Sukher main road, Opposite Jyoti School – The Mirchi Bada of Manak Balaji is among the most famous street foods served in Udaipur. The place is making & serving the spicy delight since 1967 in his own unique way. Please do try these deep fried mirchi badas filled with potatos, spices and lemon juice. If you visit the shop between 6 pm to 10
pm then please do not get surprised with the long queue as the place serves the best mirchi badas of all time.
4. Pratapgarh Chaatwala (Outside central jail, Udaipur) – This place is known for its soul-satisfying kachoris and its varieties. Kachoris are not just the famous food in Udaipur but all over Rajasthan. This street food comes in varieties like Dal kachori, dahi kachori, pyaz kachori and much more.
5. Fatehsagar Lake – When you are about to call it a day in Udaipur, you cannot miss spending your evening time at Fatehsagar lake trying out some snack like bread pakora and coffee. You cannot restrict yourself from having the most delicious bread pakora at Bombay Market, Fatehsagar. Fresh, hot, and dripping with oil, the bread pakoras prepared by Bombay Market are the best among street food in Udaipur. And feeling the cool breeze and the mild sound of water with a kulhad full of coffee in your hand will sum up your evening in an unforgettable and the best way possible. Try the frothy kulhad coffee at vinod fast food or Krishna ice-cream parlour for the best coffee experience.
If you are more of a chai person. Then head to Chaifeteria, opposite Soni Hospital, Panchwati. This modern tea stall serves 16 amazing varieties of tea along with some snacks and free wifi. People rush there to have Hari mirch chai shot, Butter cheese maggi and Chocolate Nutella Bun that is among the best of Udaipur food.
Frequent Searches Leading To This Page:-
udaipur tour package, udaipur tour package for 3 days, udaipur tour package for couple from delhi, udaipur tour package from mumbai, udaipur tour package for 3 nights, things to do in udaipur in 2 days,places to be visited in udaipur,hotels in udaipur near lake,weekend trip to udaipur from delhi,udaipur trip