#SwipeRightToTravel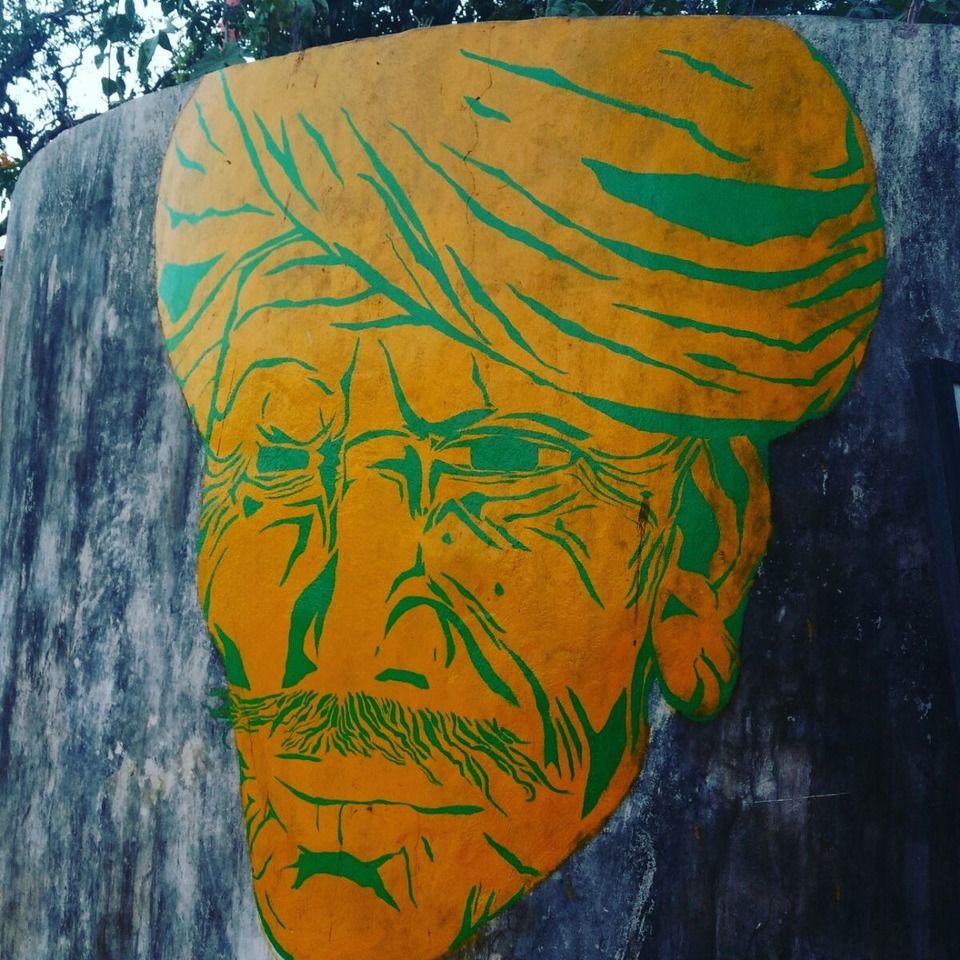 Udaipur, a city of lakes, a city of forts, a city of romance, a city of heritage and a city of colors. Udaipur is just 260km from Ahmadabad. we (me and my friend) are planning from a long time but the plan was cancelling due to no reason. but this time as I was moving from Gujarat, I can not miss Udaipur. so without much ado, we booked a bus and a hotel.
It took around 5 hours from Ahmedabad, Gujarat to reach Udaipur.
So we booked a late night bus to enjoy morning beauty and not late night check-ins to be safe side.
As soon as we reached to a bus stop, we got to know the bus is cancelled. it was the late night and only two to three travels were open.
we asked here and there and got one sleeper seat in rs 500. as we were in no mood of changing plans. we just go with it.
#Jasmine restro : lake pichola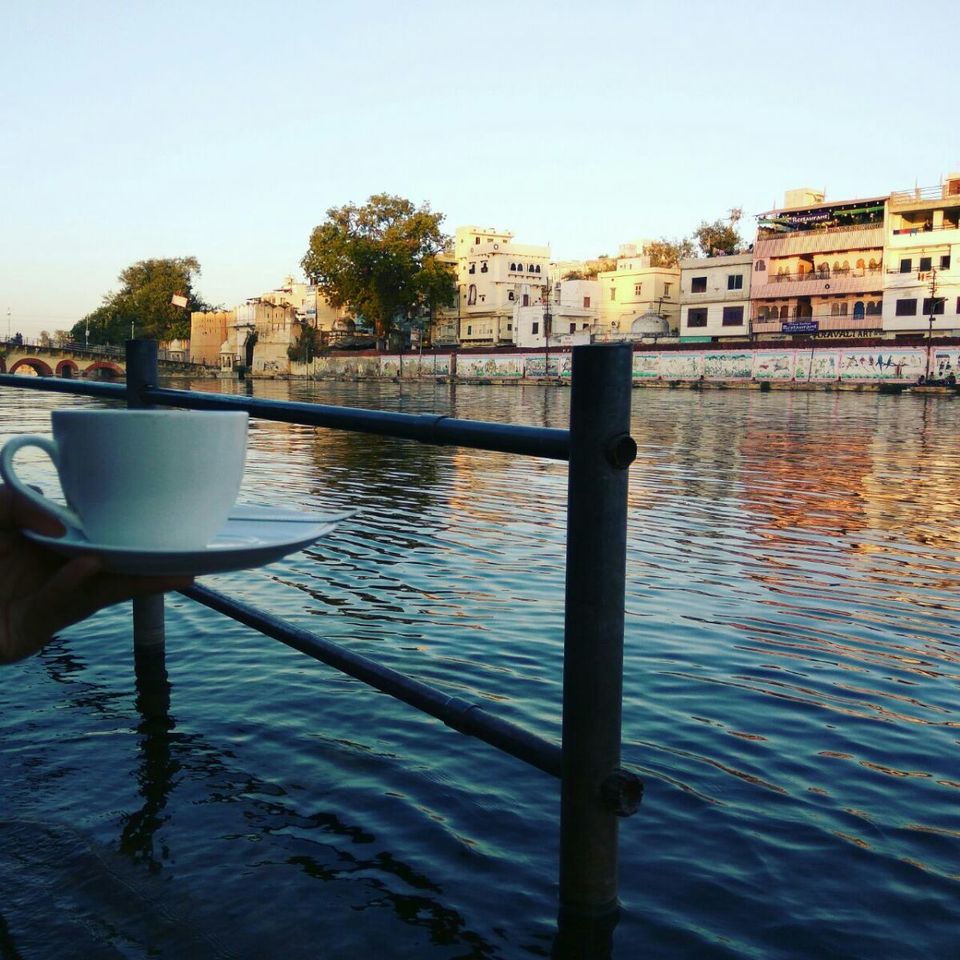 while we were returning back, we saw this park.A lush green garden with artificial waterfall, good for clicks and morning walk. also, a peace place to start a fresh day.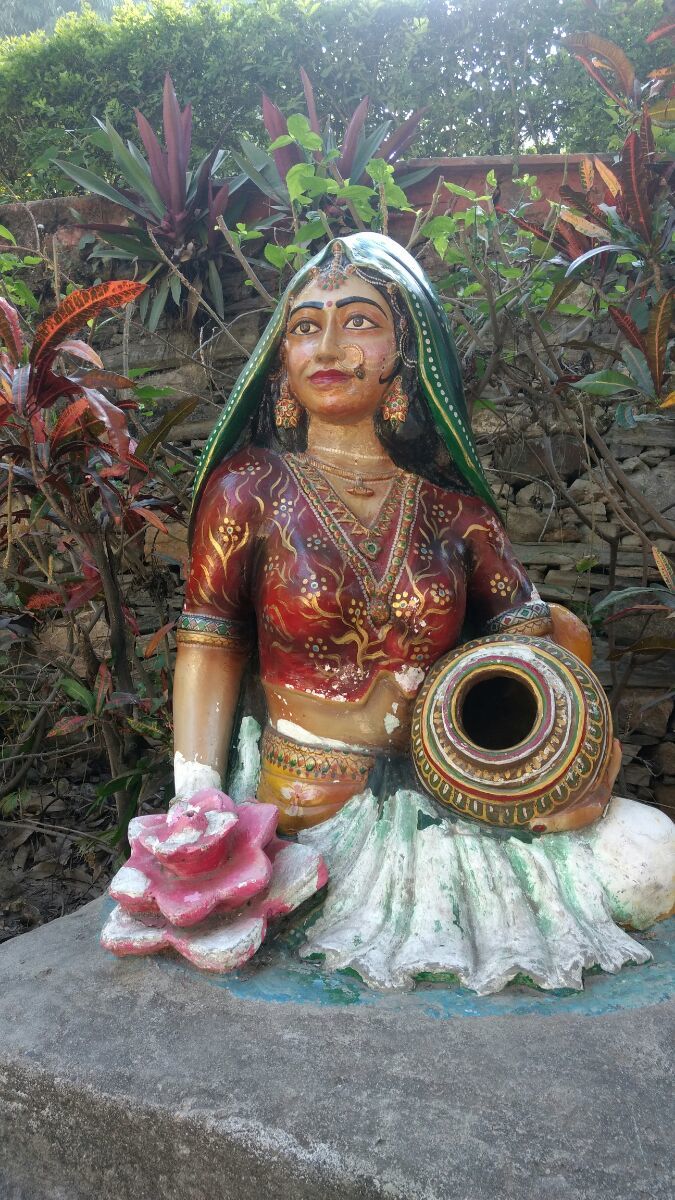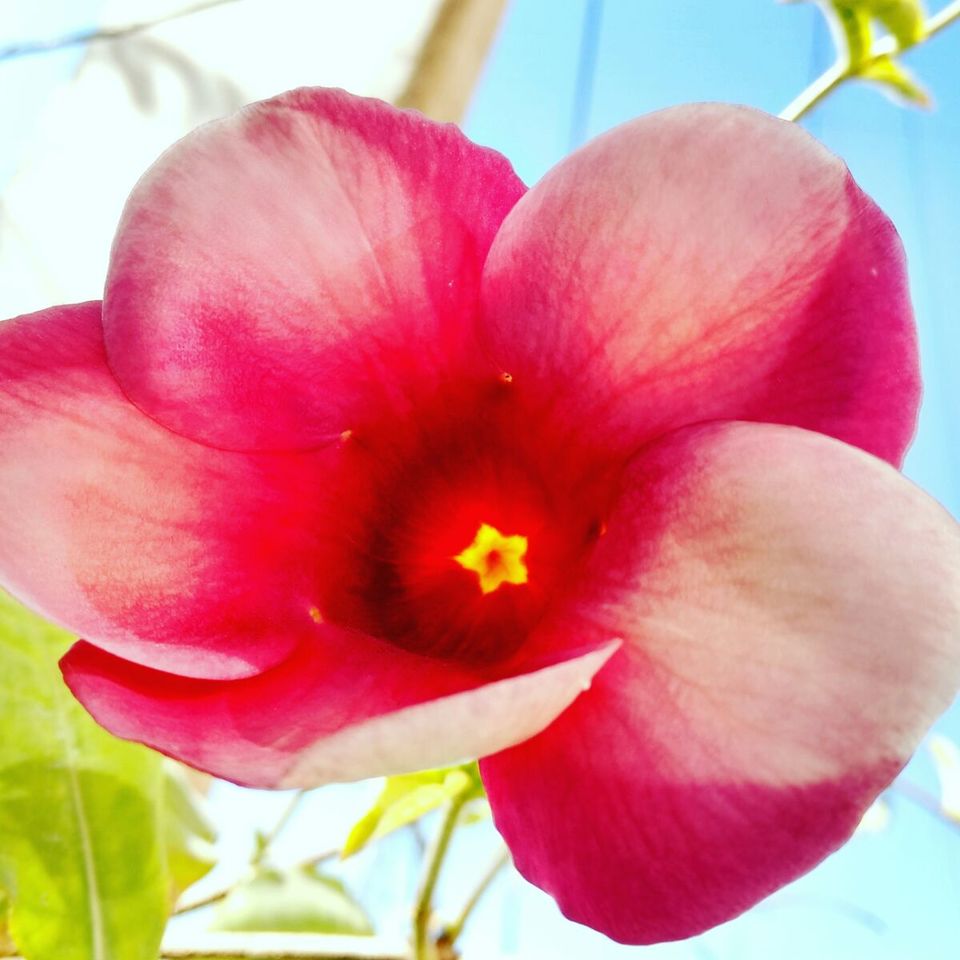 #Saheliyon ki bari with saheli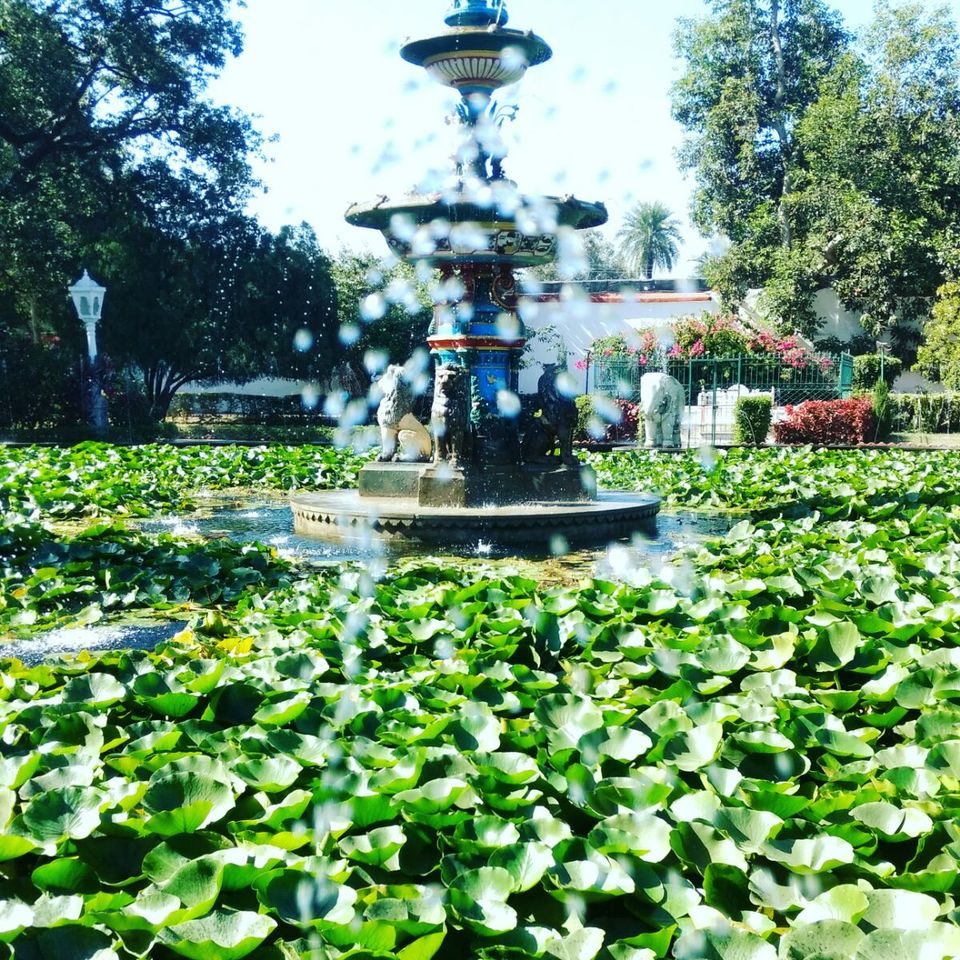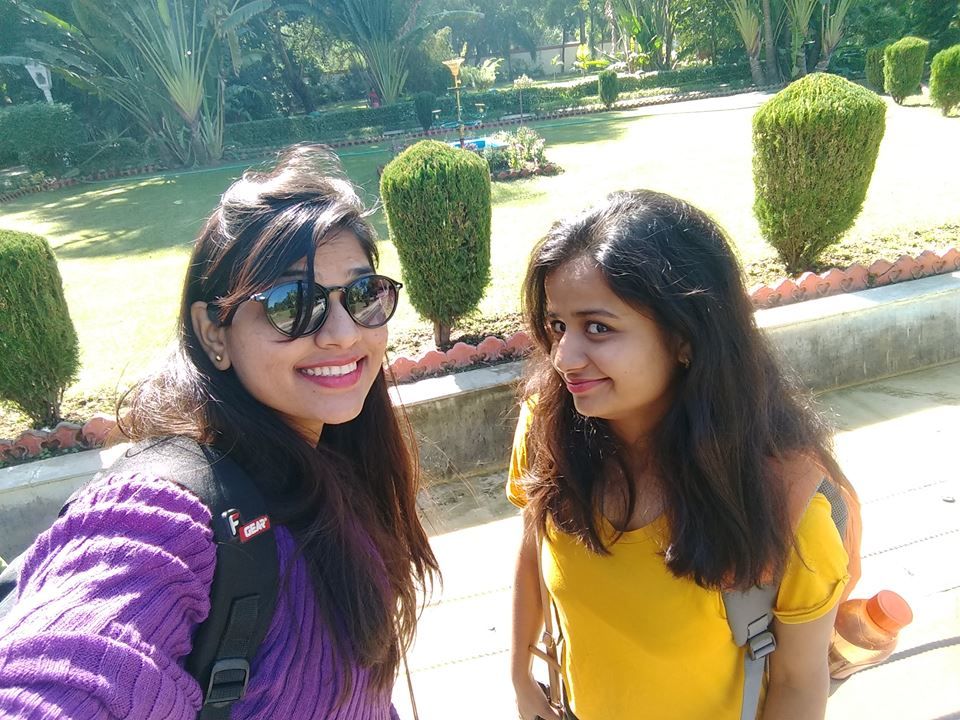 #Monsoon palace - Just imagine its raining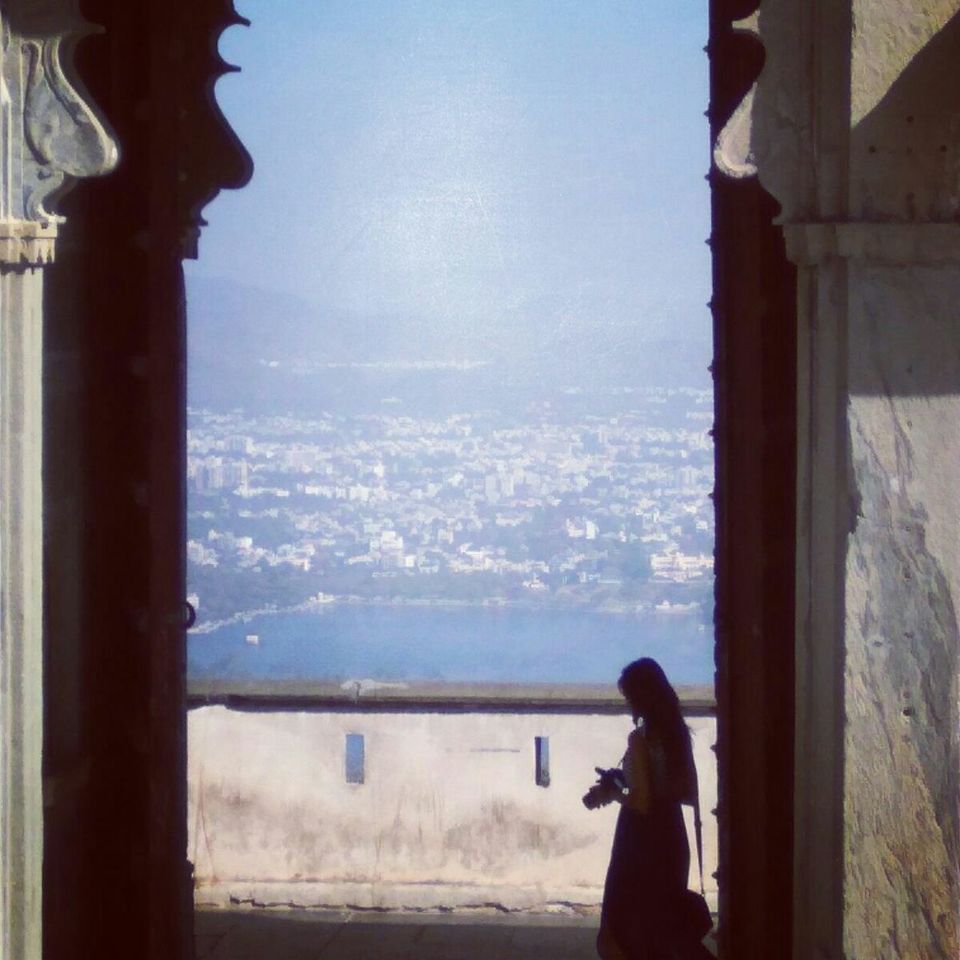 #craving for shopping
Lamps all around hanging in Hathi pole streets.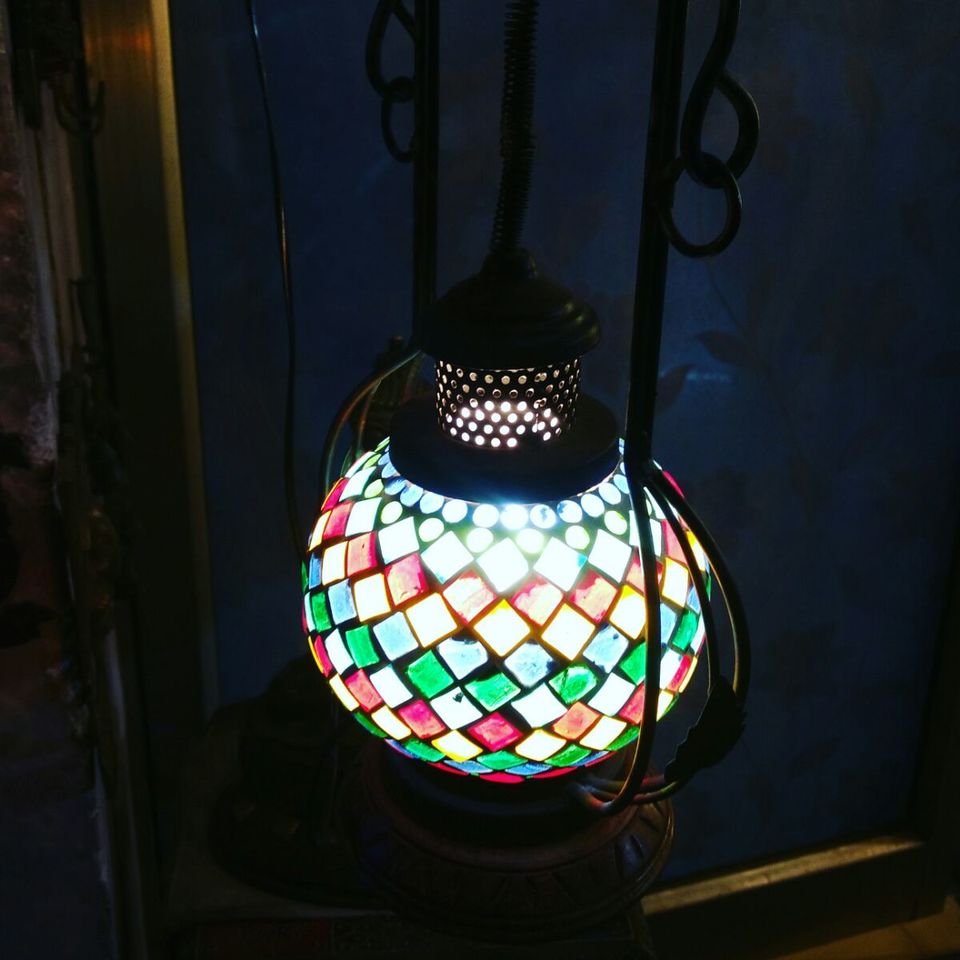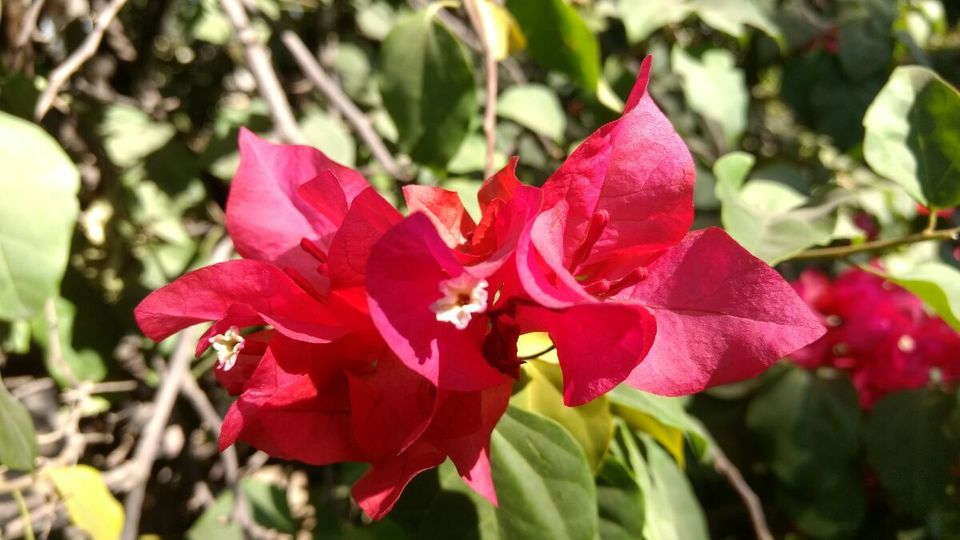 #city palace - city view from windows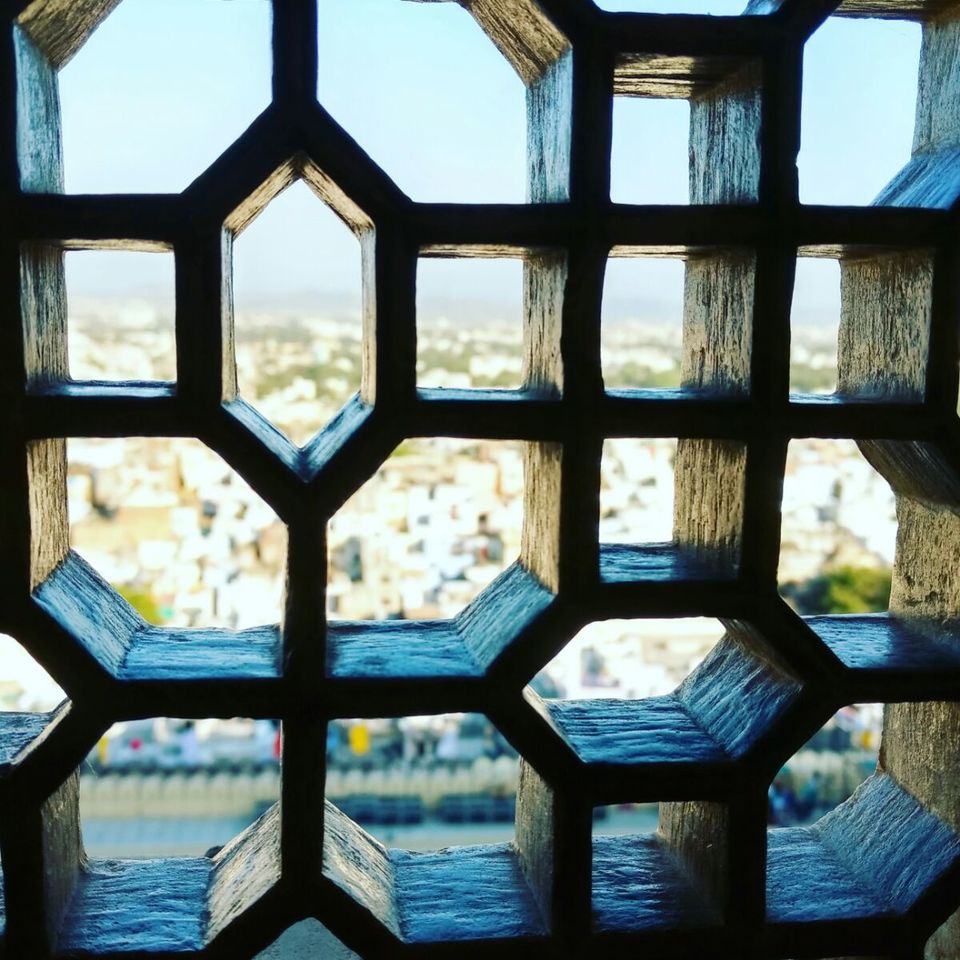 #Night at Lake side
After taking some rest in our hotel. we checked into this restaurant as we are looking for Upre, very famous place in Udaipur but all seat were booked, so I called this one and made a reservation.
The place is real classic and the interior is awesome with candle night tables outside. they didn't serve hard drinks but they serve some classic wines with live traditional somewhat Sufi music on tabla. A good place to spent a peaceful or romantic evening.
After that, we went to Fateh Sagar lake again. which was just walking distance from this restaurant but good to take an auto or something. the streets were crowded lots of family and friends groups were hanging around taking a taste of street food.
I must say Fateh sagar lake has its own charm not only in morning but in the night as well. you can not miss sweet corn, maggie and coffee in a chilly winter night, we enjoyed here with a perfect view of the lake and yummy street food.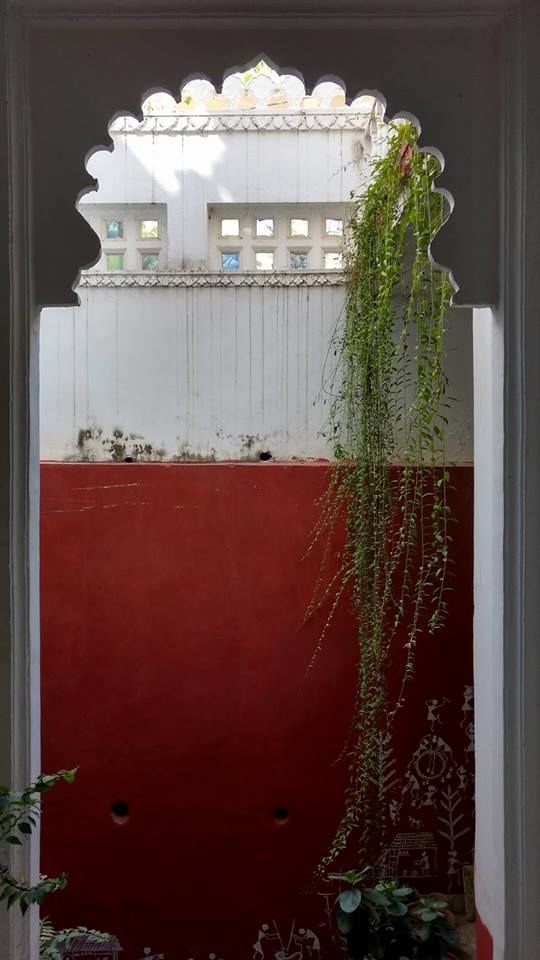 We reached to Udaipur around 5:30 and to a hotel around 6 in the morning. cabs available.
The room was not available. we waited in lobby, I mean to say we both slept in a couch.
When towner came and said room is vacant. we both looked at him with sleepy eyes and smiled.
We started our day from here. A very beautiful place to visit anytime, specially evening and late night. we visited in morning and evening both, we reached there by walk from Rana Ji circle near to our hotel Girnar villa. morning and lake view just a perfect combination.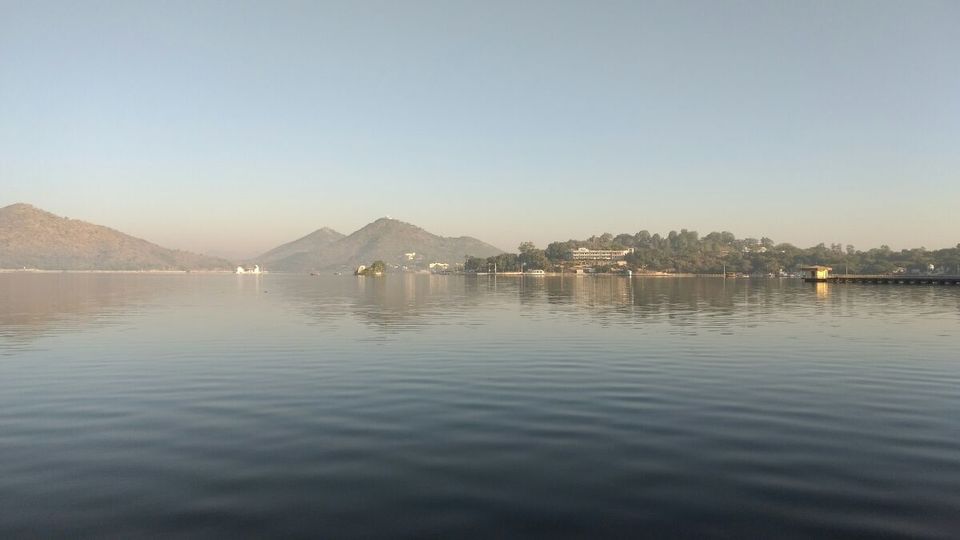 This is near by park in the same lane of Fateh Sagar, its a exercise hub actually. we tried some and spent around half an hour here. very good place to visit with family. impressive machines for exercise. you can also visit "Maharana Pratap Smarak" in the same lane.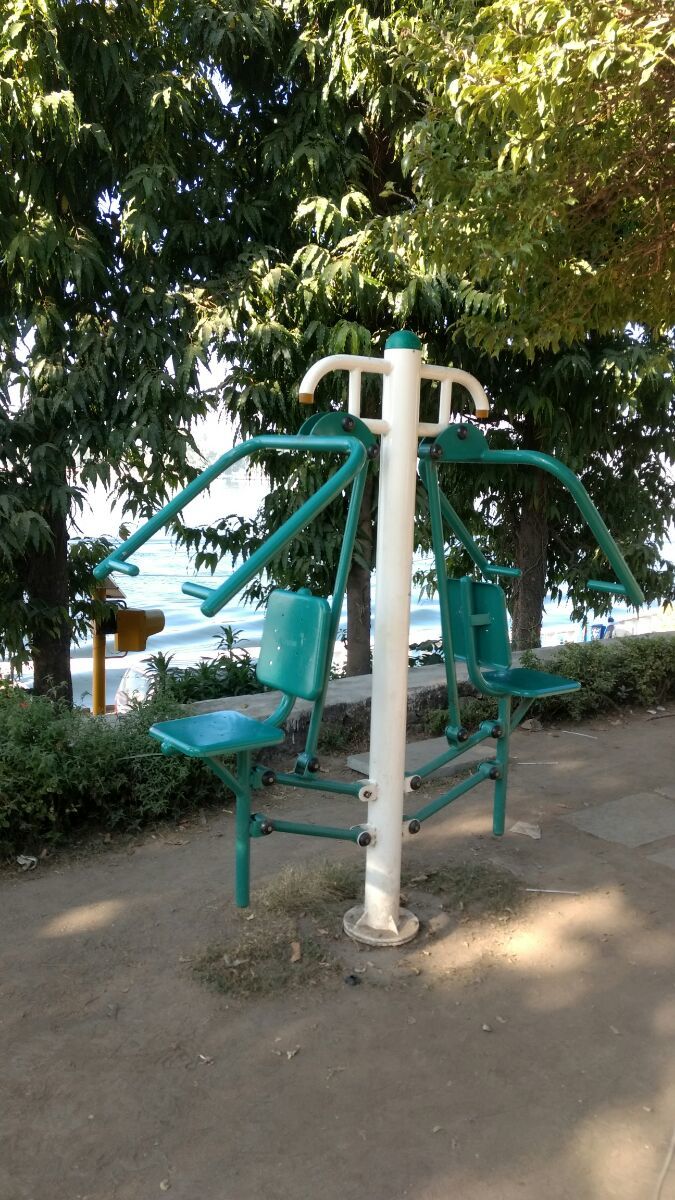 Street food beside is fabulous and under budget, we had desi nashta here first aloo paratha then sandwiches and Tea of course.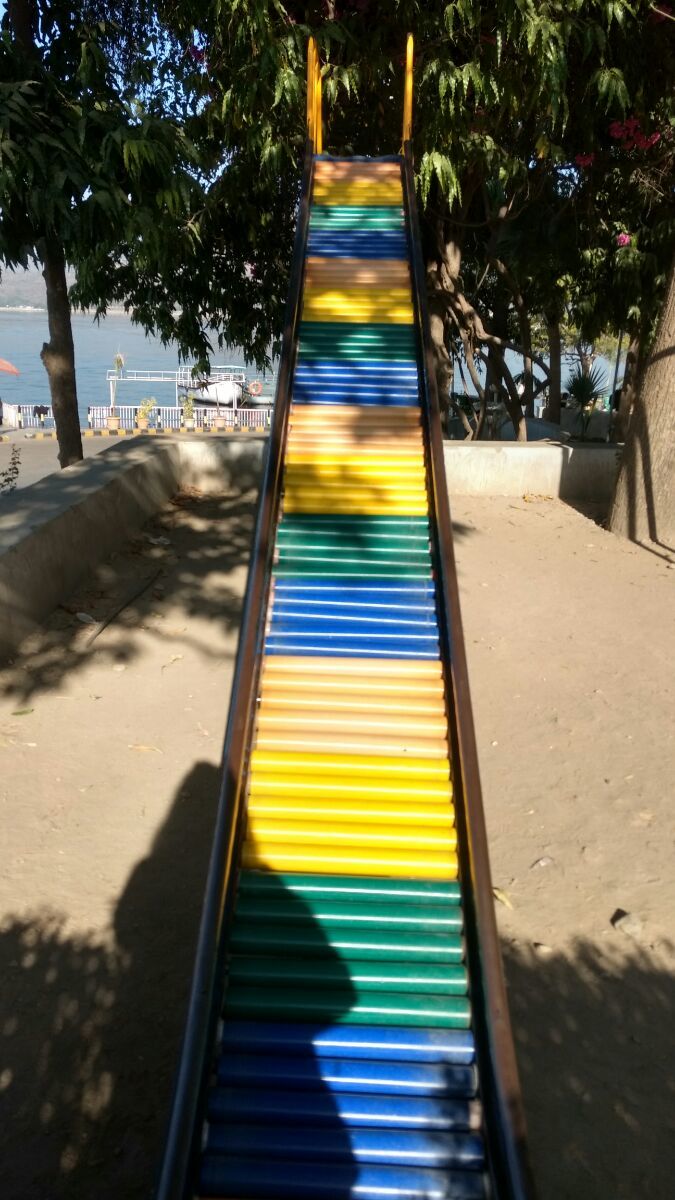 We come back to hotel by 11 and after taking some rest, we went to lake Pichola area, as its time to lunch we checked into the hotel Sarovar first.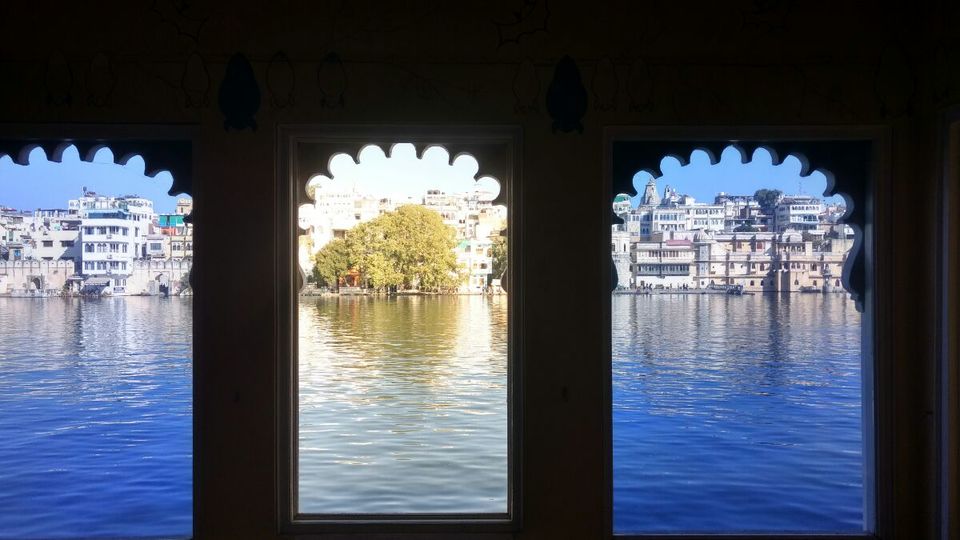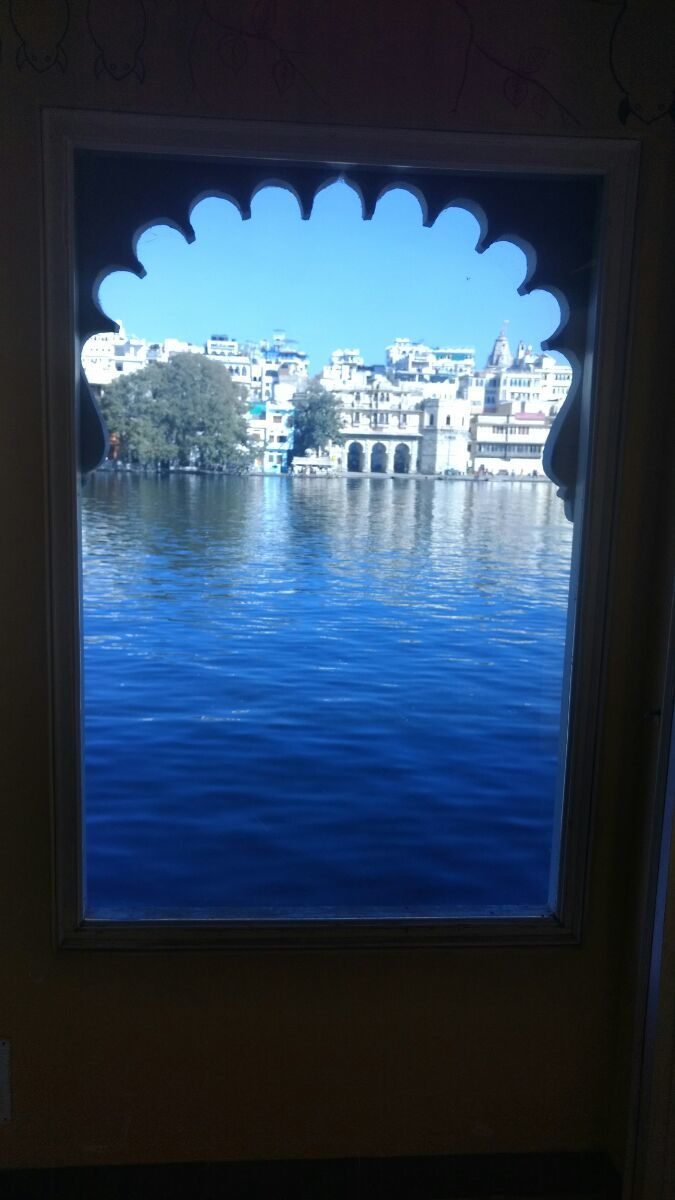 The restaurant was on the rooftop and after placing the order we thought to look around. oh my god what a view of lake Pichola and around it was. it seems like we were in some foreign country when I uploaded its pic, people said its Venice, I got my best click of the day here.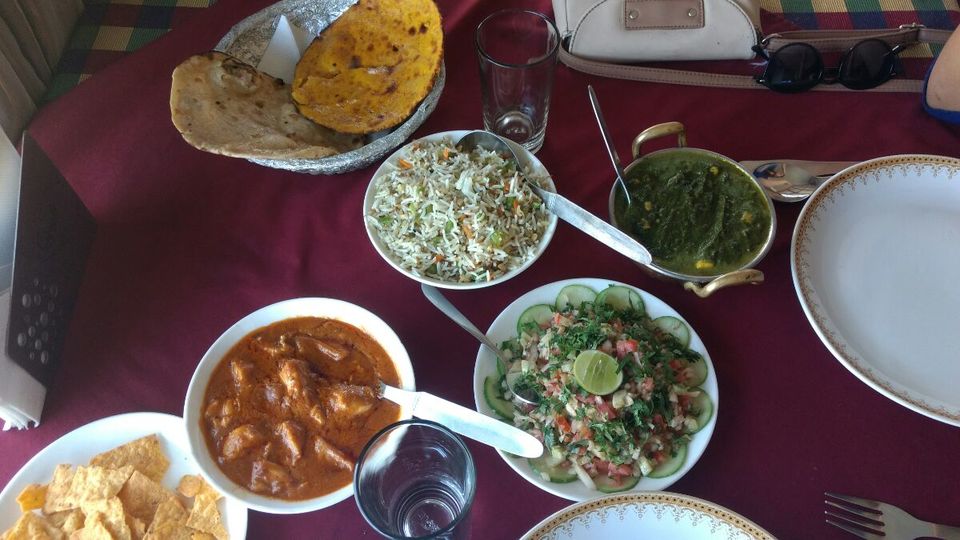 We ordered Thai curry with rice, chapati platter and corn palak with salad and yay-yay got nachos complimentary. the food was of good quantity and yummy enough for not to miss any bite.
We went to city palace via Hathi pole market and a market was beautiful with all shops decorated with traditional jewelry, bags, leather bags, clothes including herams, kurtas, skirts of traditional prints of elephants and camel, lehriya dupattas , jhumkis and puppets dancing. so beautiful, so vibrant.
City palace is a huge area, entry ticket is around 300 and 200 for photography. need 2-3 hours or more than that for complete visit. so many guides are available if you need any. you can bargain and its good to take guide if you want to know all the history around. city palace in my view - place is super classy describing whole life of Maharana Pratap, a vintage museum inside, lots of foreign crowd. very nice place for photography. architecture will just love this place and at the center of the fort there is a place where beautiful pictures of peacocks drawn on the walls.guide was saying its a most beautiful area of the city palace where Queen used to hangout.
Some government shops inside for traditional shopping.
The best part was city view from small windows all around. we try to capture best view of a city from the eye of city palace.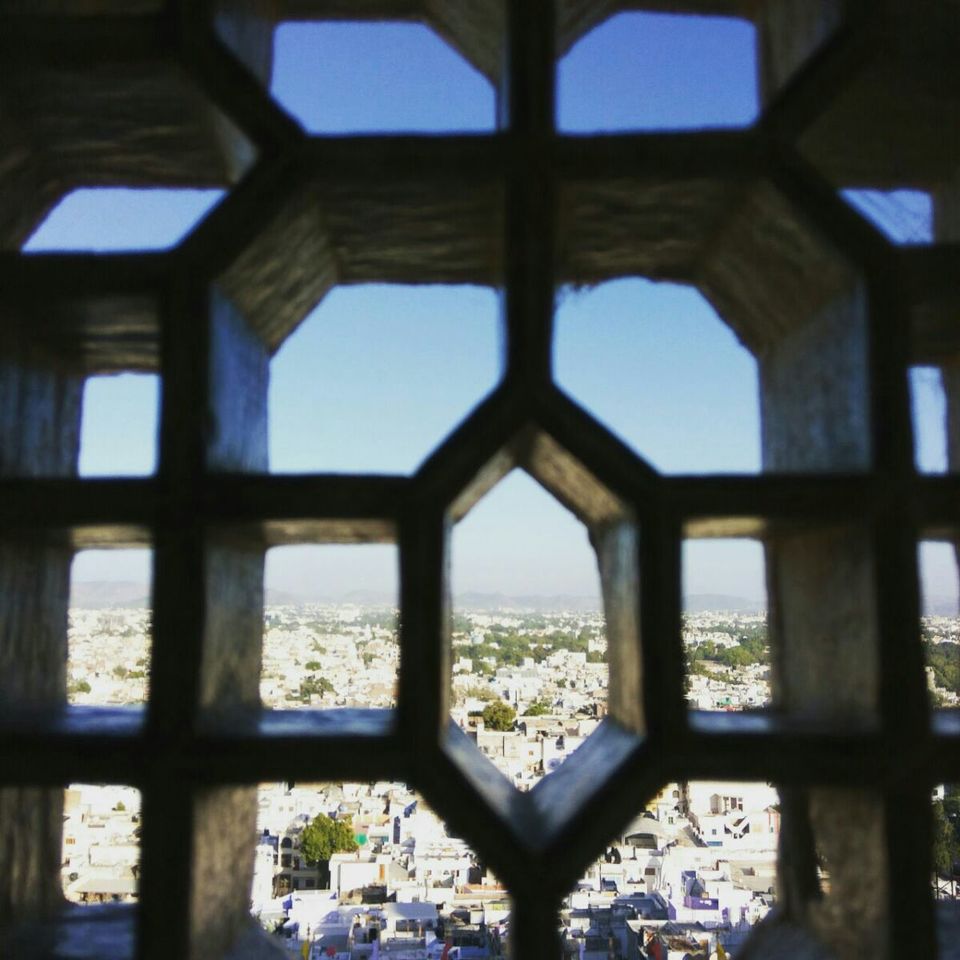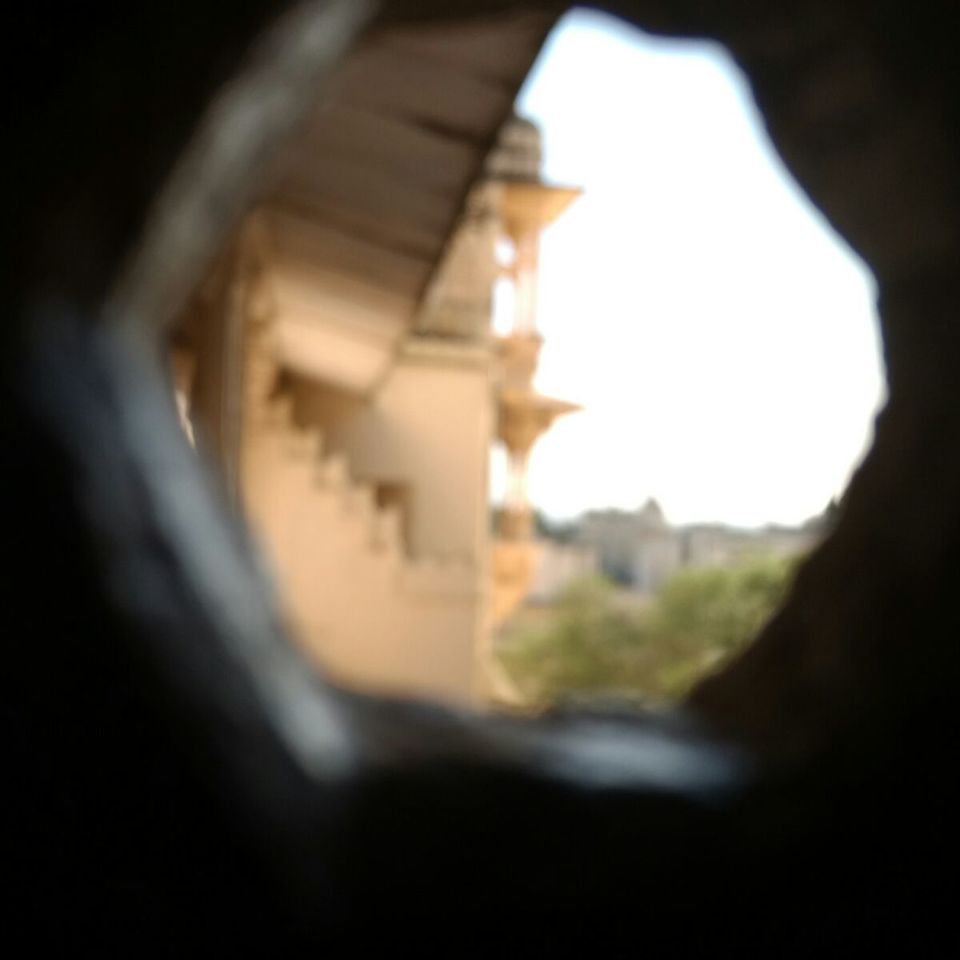 #Best Panipuri Ever - Water Balls
After city palace, we were in narrow streets of hathi pole market and moving towards lake pichola bridge, right at the corner we spotted a panipuri stall and unable to control our cravings.
Perfect crisp and spicy panipuri it was, I want foreigners to taste it, real taste, we had two plates. to spot it landmark is sign board of Ganesh chowk, must try for panipuri lovers, I mean to say all.
One of my friend told me about this place, its a restaurant serving organic food with some beverages but why I was here due to kitten, yes a kitten they have in this place and I am crazy cat person. interior was good but overrated, we had coffee here with kitten. A soft ball of fur with black eyes and small tail.
We spent some time around lake Pichola, drowning our feet into water, staring waves, dancing birds in the sky and folk music played on sarang by a man near by. A perfect evening of Udaipur.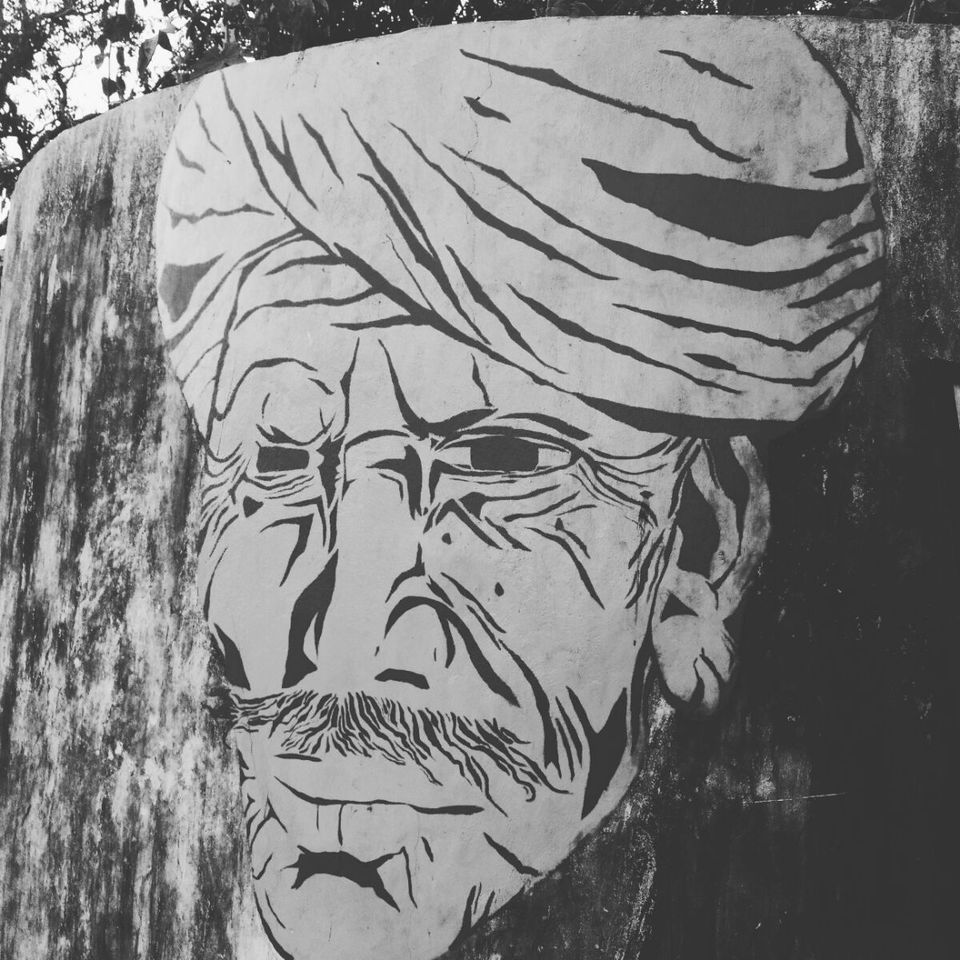 A lush green garden situated in the city. easily reachable from sharing auto or taxi, its near chetak circle, you can easily reach here by auto and can walk or may you can take a taxi.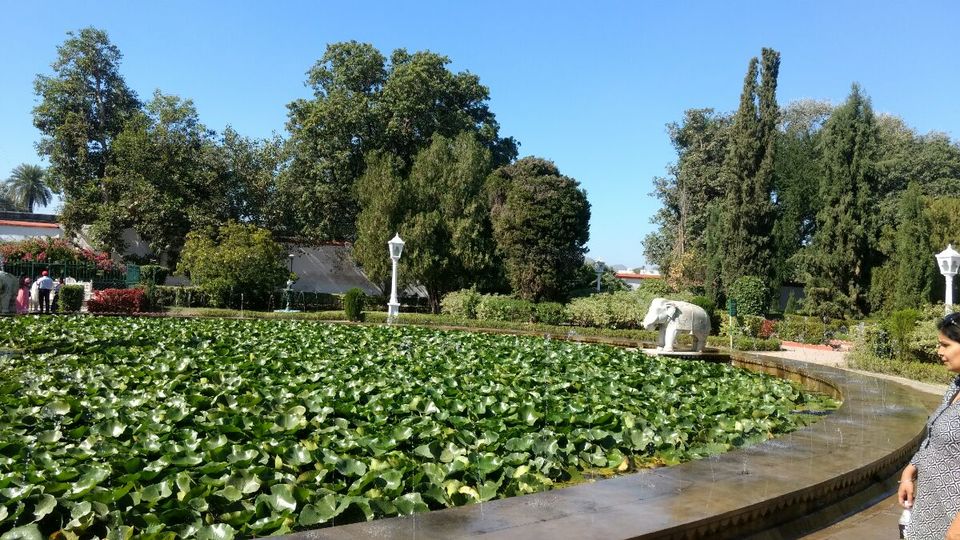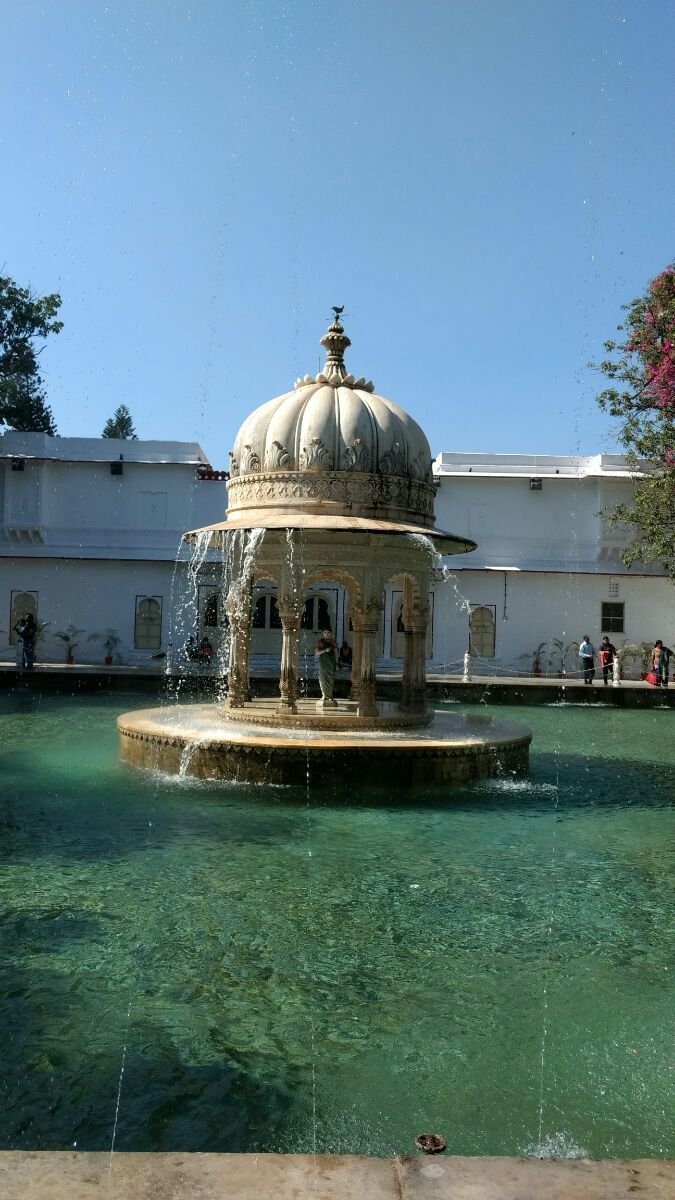 This place will give you a feel of an old Era when Princess of the kingdom wanders in a garden with her maidens, laughing, dancing and talking about marriage and love. A swing is there made up of tree branches. fountains, elephants statues and pigeons flying all around, tall trees and some unseen birds.
Monsoon palace is also popular as Sajjan Gadh. A fort with wide open windows. entry ticket and vehicle to reach is available. an awesome view of the city from the peak of fort. pigeons, the showcase of various birds with description and story behind Sajjangadh. good place to hangout, picture place, only tea coffee is available. little trekking to reach, good place for picnic take your own food. this place must be on it awesomeness in the rainy season.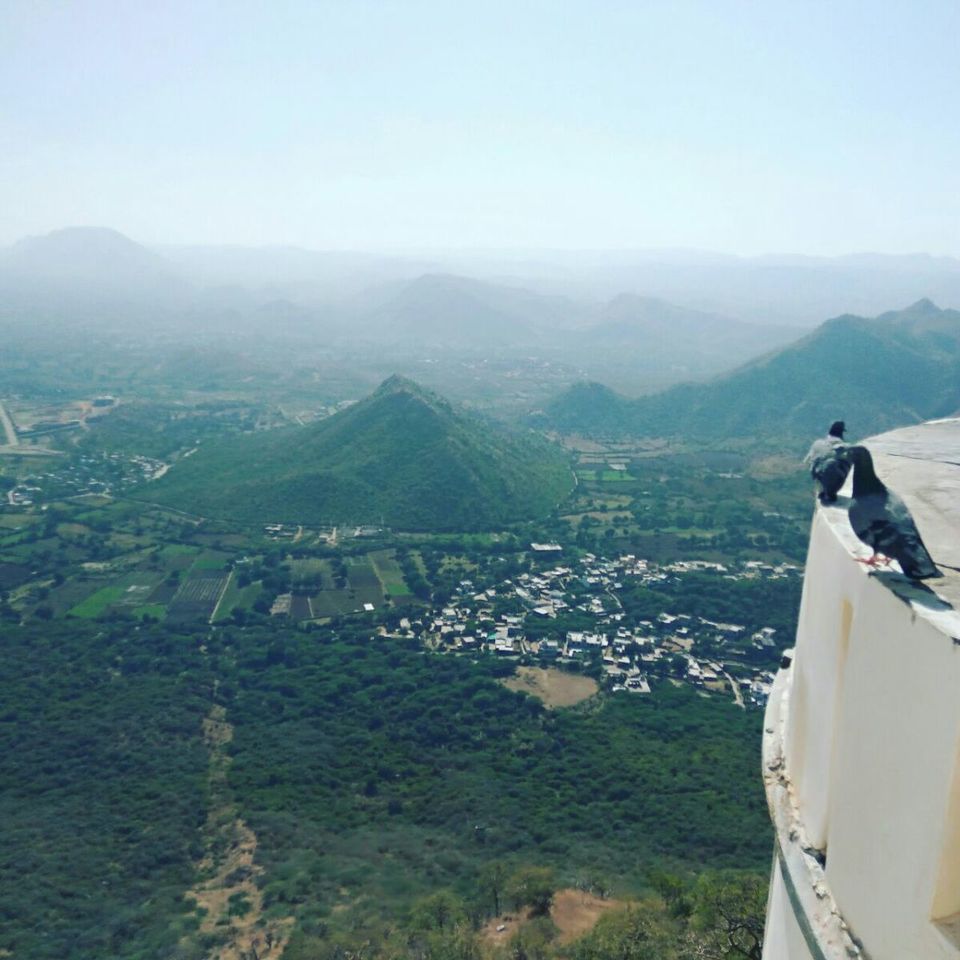 Zoo is also available, when you will return back.
don't try Panipuri outside, what kulfi ?
yes go with kulfi !!
from here cabs and auto available, In around 100 rs you can reach to hathipole.
This restro is a king among all, it is the best place to spent a day around lake Pichola, good food, outdoor, veg and non-veg, foreign crowd, perfect view of the city and Rajasthani Thali is very famous here. specially among foreigners, you can also drown your feet in the water and sip a cup of tea. this is must visit or I'll say perfect tourist spot. at night they also serve alcohol with candle light tables and soft music.
After spending a beautiful evening around Pichola. we once again roam around Hathi pole market.
Tasting panipuri for one last time and yes Udaipur is not complete until or unless you buy earrings.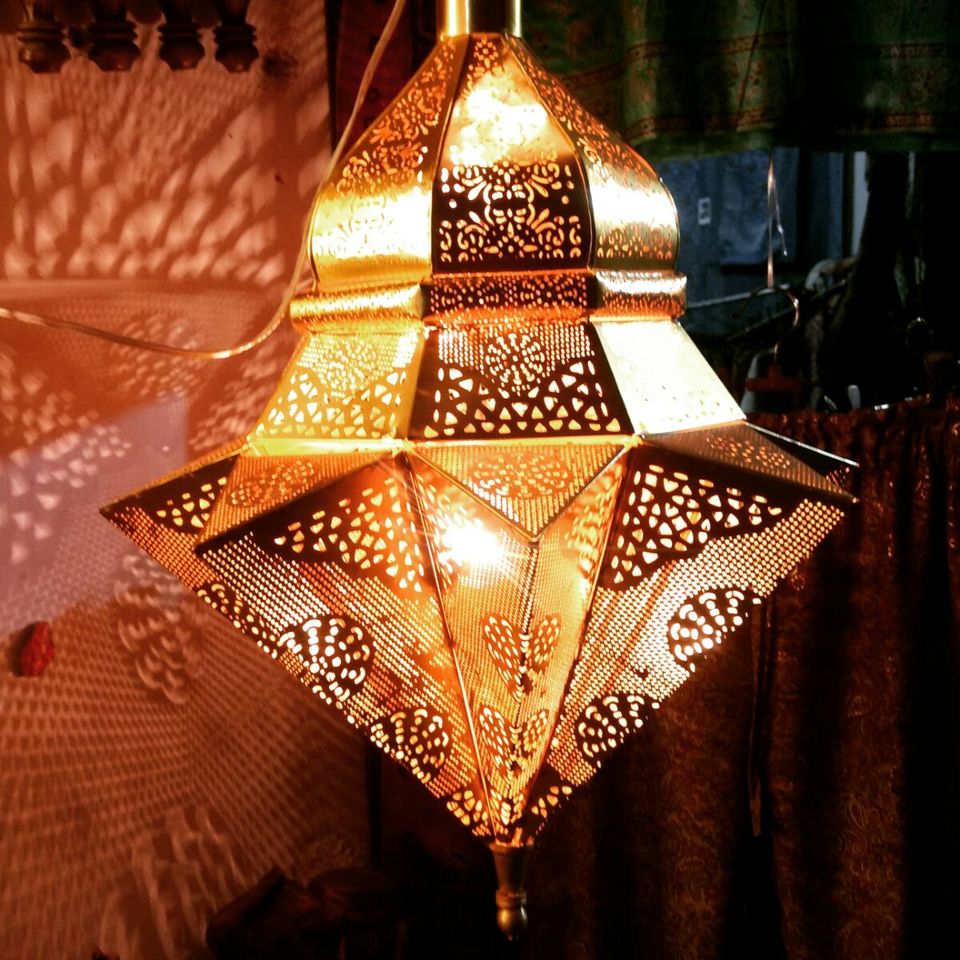 Yes jhumkis and some traiditnal mojris.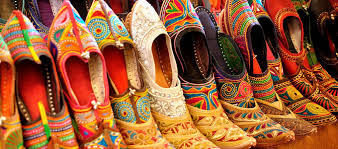 Lake Pichola: we spent some time on lake Pichola bridge, to see the night beauty. there are boats available you can hang out. so many good cafes around to hang out and spend your quality time with your book.
Udaipur is a beautiful city in winter especially, I can not imagine it in rains, that will grace its charm.
Expense per head was 3k. Udaipur can be easily travelled solo female or twin. it is a safe place and full of foreign crowds. its a cheap, 2-3 days are enough to cover nearby places. most of the tourist spots within the city.
#like, share and encourage female solo travellers :)