Greece is one of those beauties which Eurotrip travelers generally forego for the romance of Paris, the history of Italy, the youthfulness of Amsterdam & the culture of Spain. We on the other planned to visit just this country on a whim as we were looking for the beaches; sunset & history all packed in a 7 day trip
It's crucial to choose the appropriate time for visiting Greece, summers are obviously the peak season where tourists are maximum and experiences are more, winters on the other hand are considered the extreme season where tourist attractions are minimal to zero. We chose the shoulder season of receding summer and incoming winters the month of September. Our travel dates were 22- 29th September 2016.
My friend and I flew from Mumbai International Airport, as they were giving us the cheapest flight tickets. Eqyptair took us to our first landing stop that was Athens. It was 20 hours journey with a 12 hours layover at Cairo international airport.
One could choose to take an Airport- day trip to Cairo during this layover but we chose not & stayed back at the airport as Cairo is a place with immense culture and a 10hours quick overview will not do justice to the city.
We landed in Athens at 6:30pm (local time), since we were on a budget trip therefore we had already planned to commute throughout Athens via their Metro service, which is quiet effective and well connected. We choose to take a tourist pass of 21euro which one can avail for 3 days.
In Athens we stayed at the quaint little place called 'Victory Inn', it's one of those inns which give to sense of serenity, we were tired form the long journey and they employees were welcoming. They suggested us a nearby church courtyard area which had many small cafes and restaurants which had amazing food and attentive service.
Next day was a jammed packed one with tiring uphill trek to the Acropolis Museum & temple. The place is filled with history and culture; we roamed around the Museum listening to the stories told by the guides, tales of bravery and courage of the Athena. Why and how the city came to be named Athens, the temple, its infrastructure and how many times it was invaded and raided. We kept on basking in the glory of such rich culture.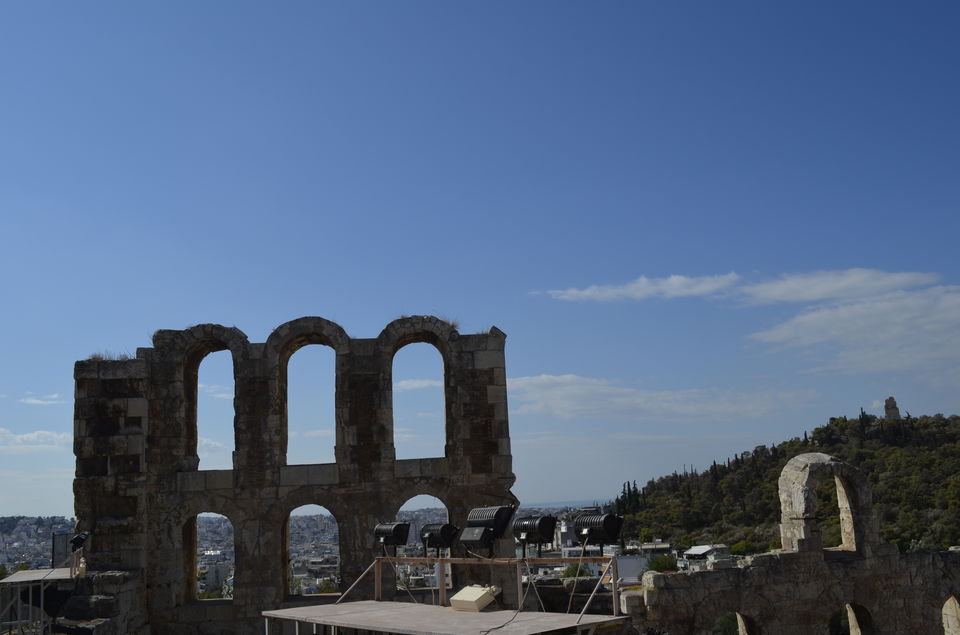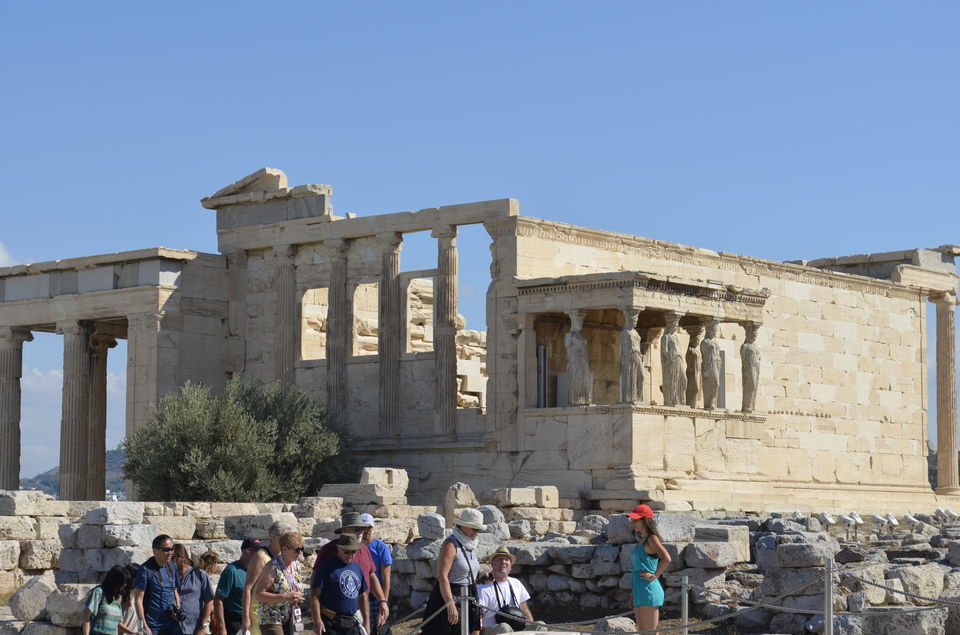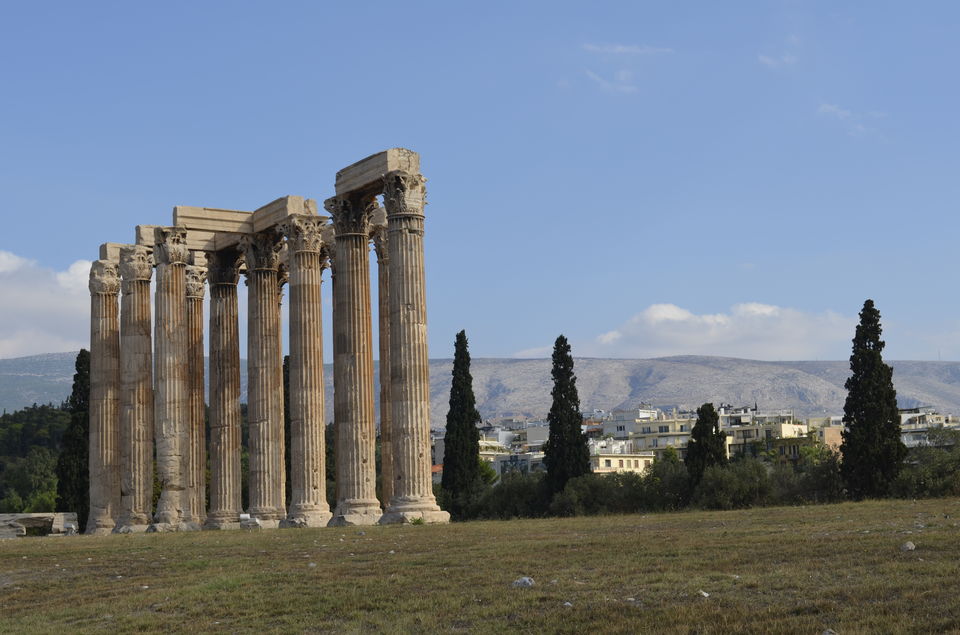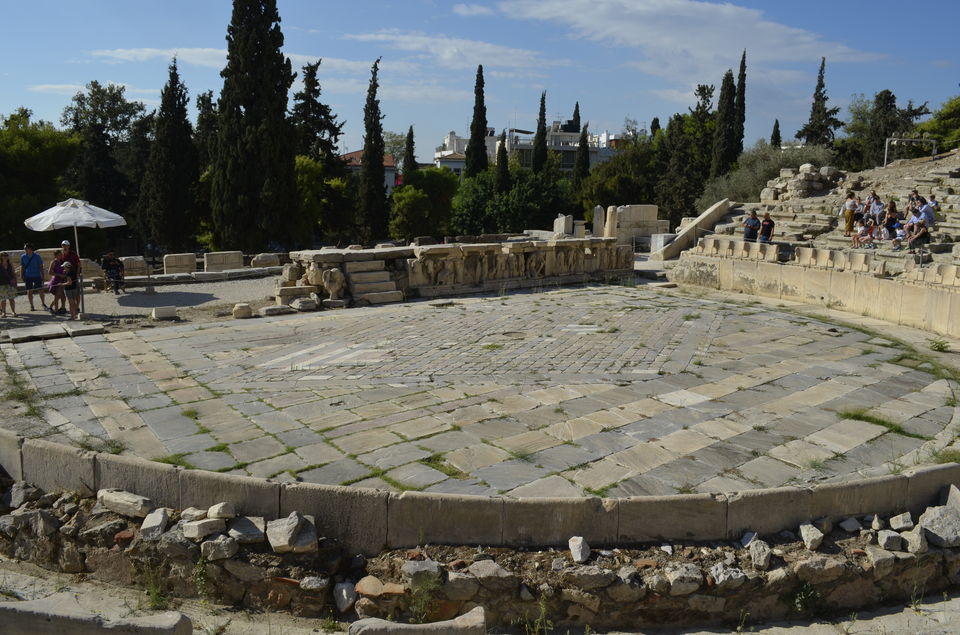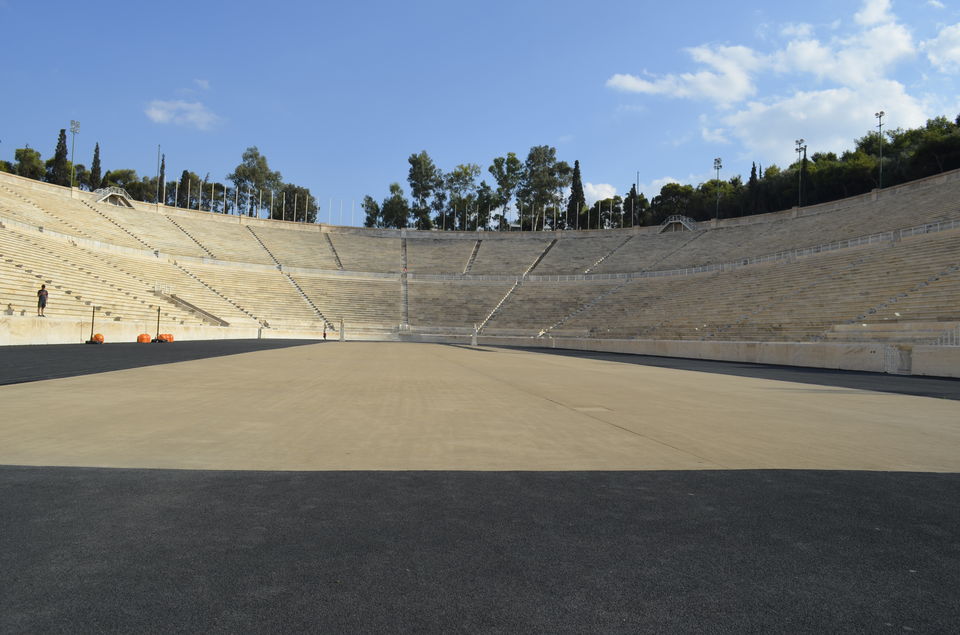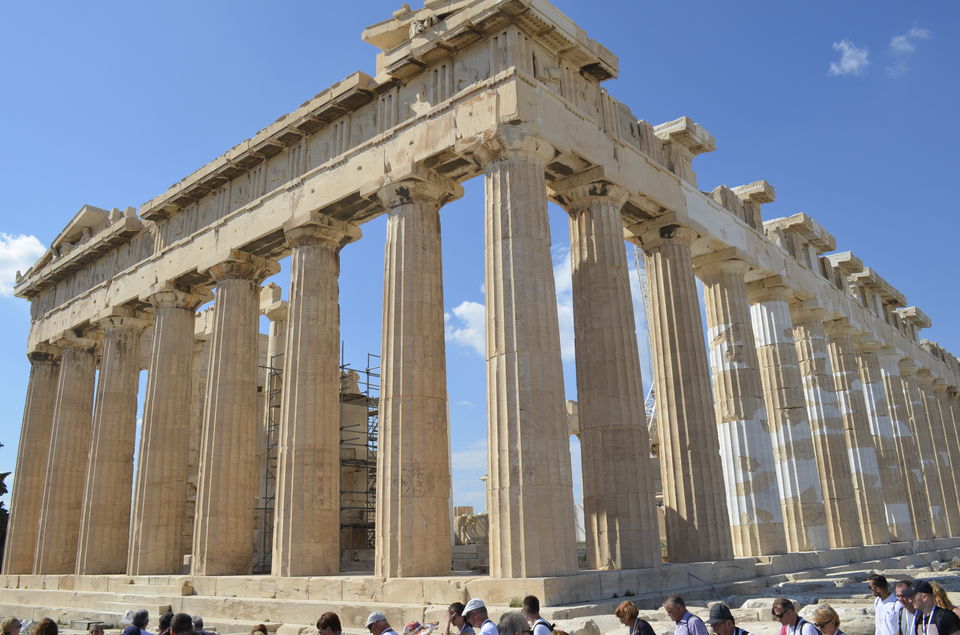 The same day we covered the Panathenaic stadium. Temple of Zeus & Hadrian's Arch. We were dead tired from all the walking around but utterly satisfied. We had a laid back dinner at one of the street shop of Plaka which was playing live music in various languages. It was a day spent well with good food, brilliant wine and memories to be cherished for life.
Day 2 in Athens was planned to see the sights and eat the local food and this is what we did we jumped on the metro & hopped from station to station looking to for recommended shops to eat, walked on the streets of Syntagma, Evangelismos & Monastriki & stuffed our stomachs to its brim . It felt like we were in a chapter from a retro book with shopping bags and street maps of the city in our hands. We went back to our hotel to collect our luggage as we were flying to Santorini the same night.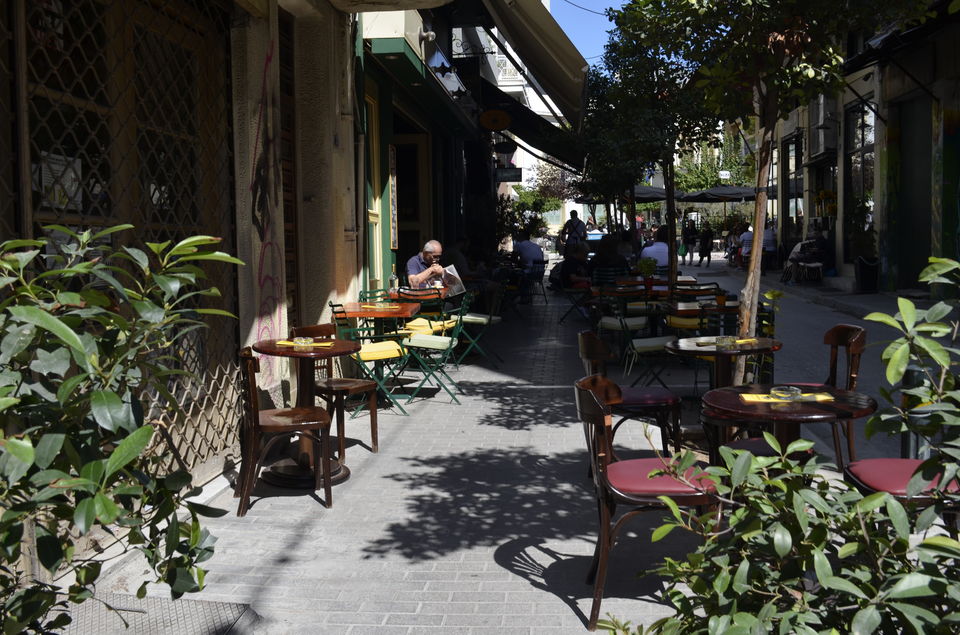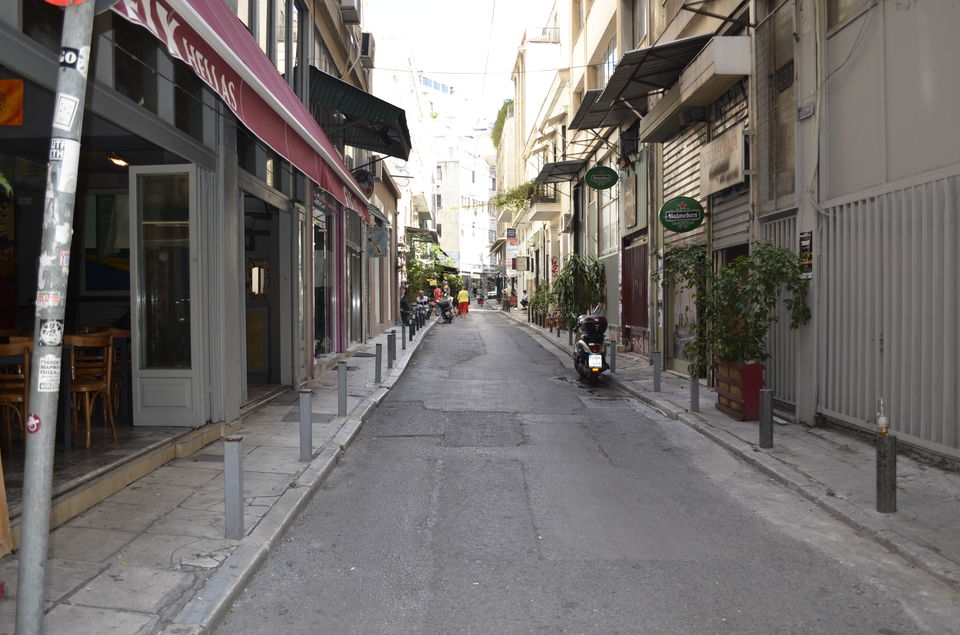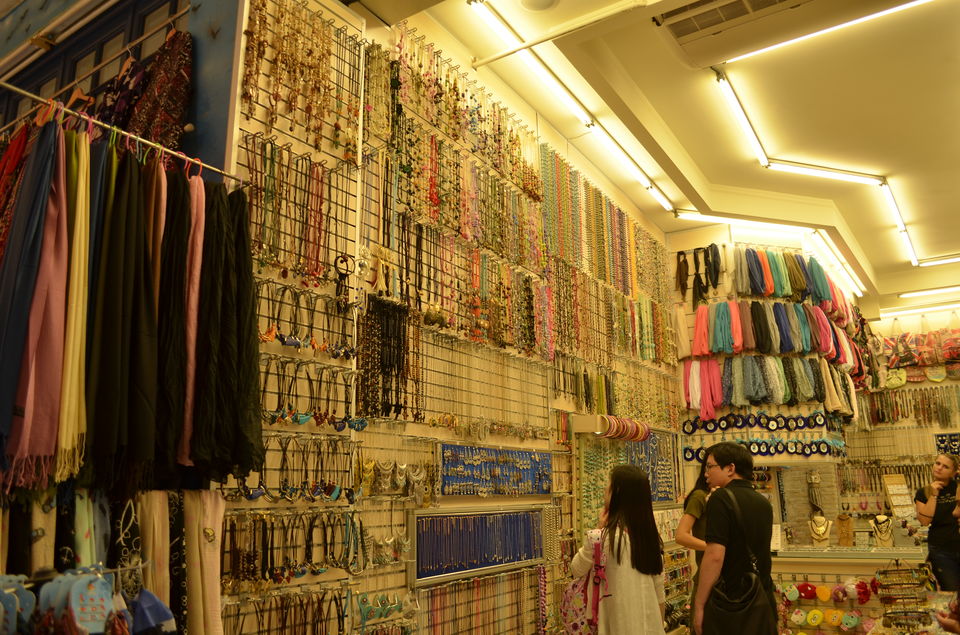 Day 3 we landed and checked into our hotel which was 'Anessis Apartments' in Fira. Our apartment showed us a view of the Mediterranean Sea; it was a delight to sit in front of our apartment and soak-in the Greek sun. We started the day with the brilliant coffee at a 24*7 café and then went on to explore the town. As any other beach town the place was giving away rented bikes. We rented a bike ourselves and went to spend the day on Kamari Beach. We did nothing but sightseeing and came back to Fira for a dinner at 'Chef's Garden' ; now the brilliant thing about this restaurant other than the food and ambience is the handsome owner with a killer smile and thus, as with any other hormone driven female, my friend and I found the place simply irresistible.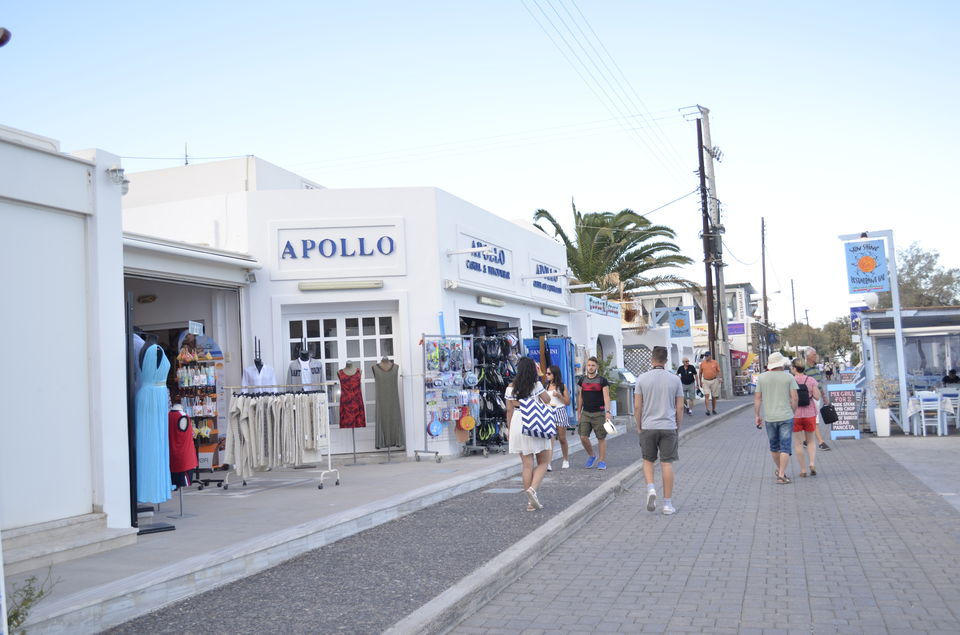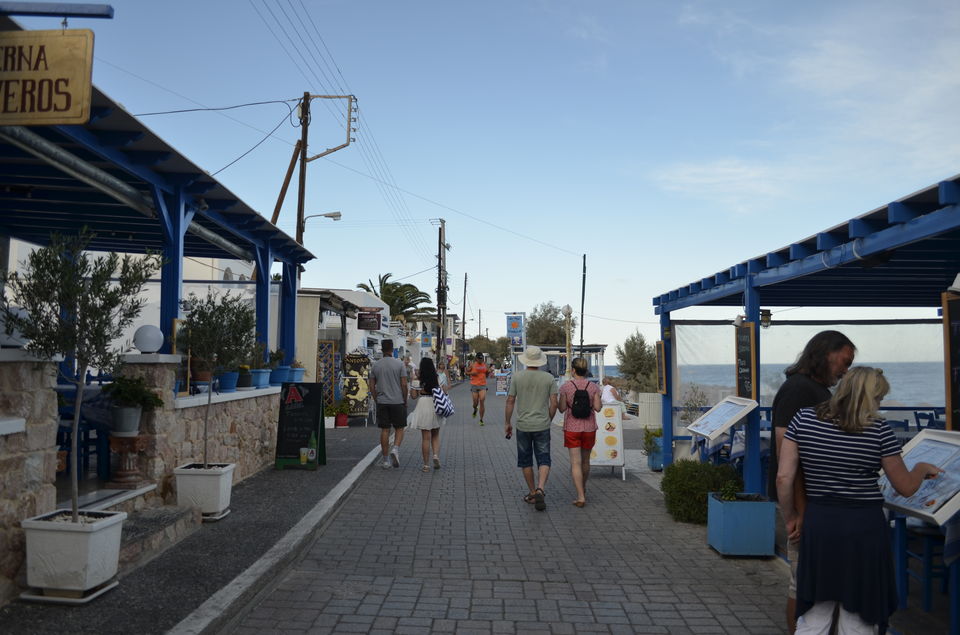 Day 4 was dedicated to the ferry trip across Santorini which would cover all the tourist attractions. This day was filled with the vast history lessons of the volcanic little island that is Santorini, island hopping & swimming in the hot spring. We also experienced the quintessential sunset of Oia, it was everything that was promised and more, one should witness the sunset of Oia at least once in their lifetime.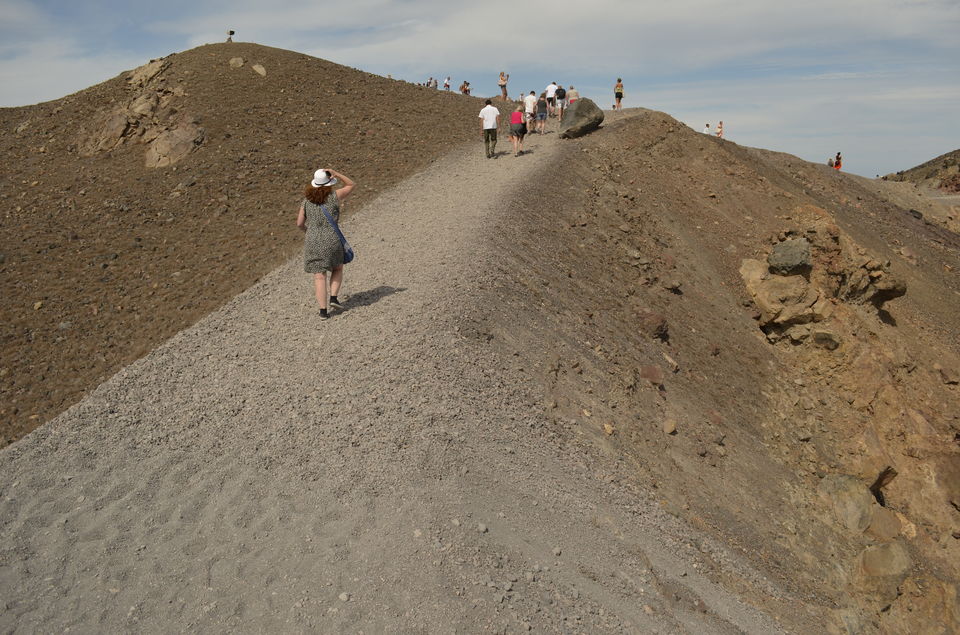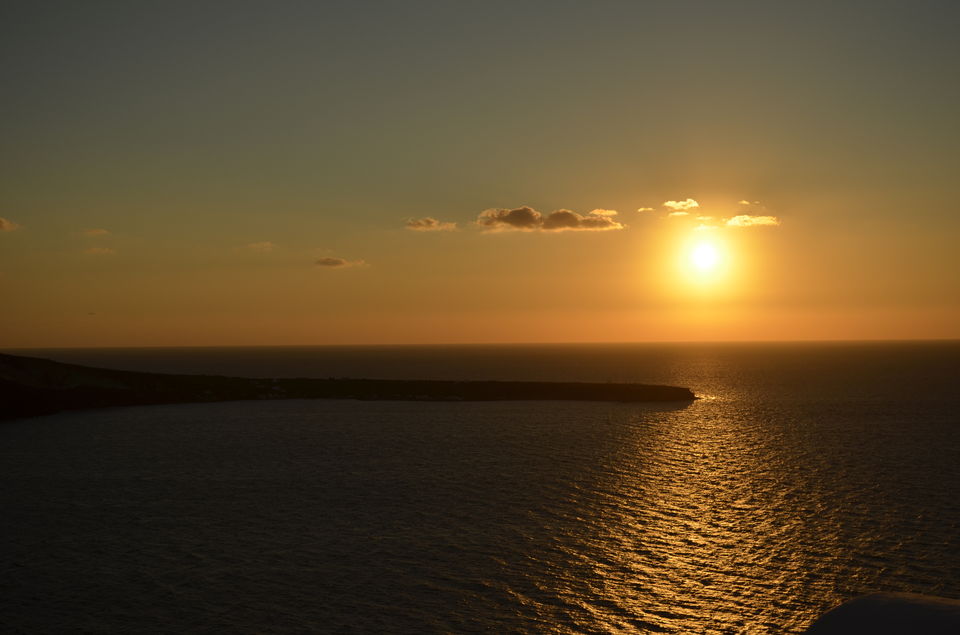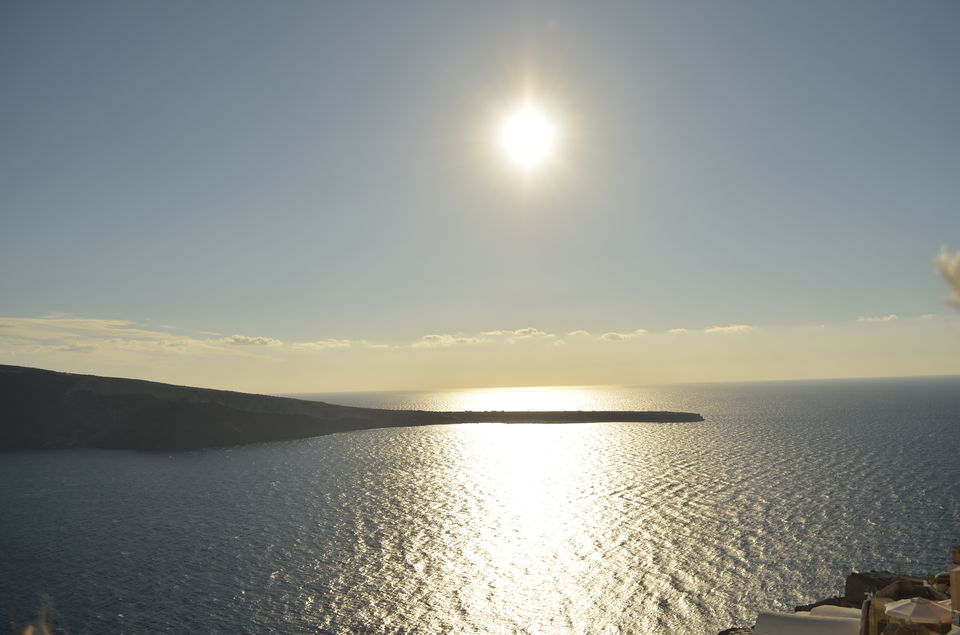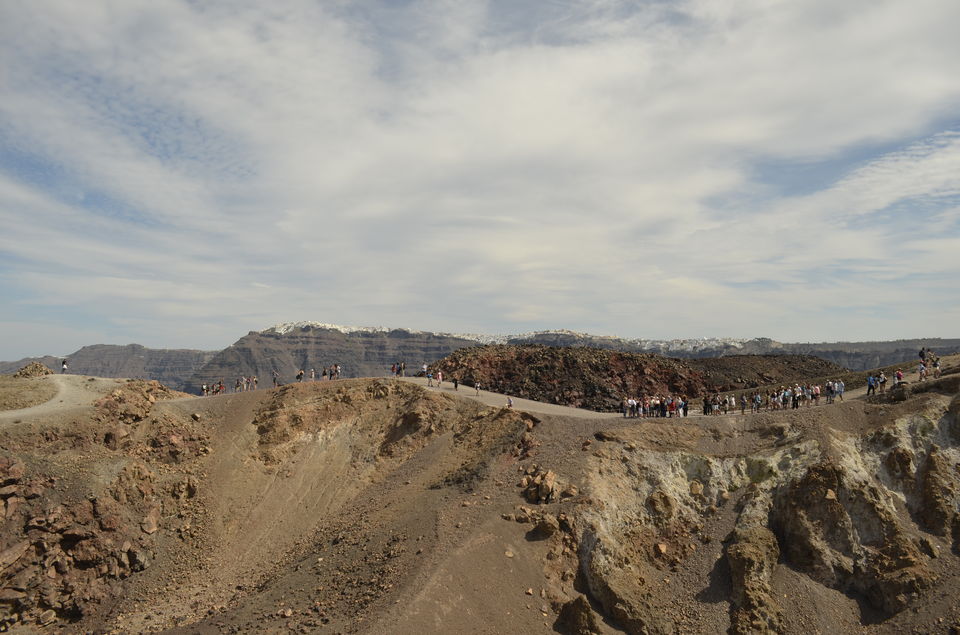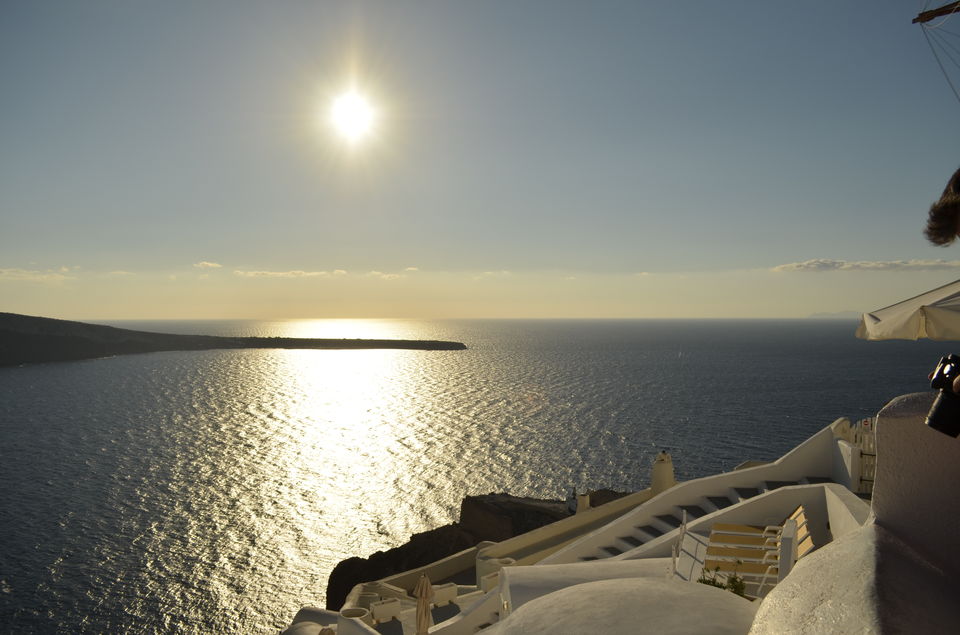 Day 5 was essentially our last day in Santorini thus we did the most obvious thing; we rented our bike and went and sat at the nearest beach. The day was spent doing nothing but sleeping, reading and eating, and it was a perfect way to end the last day of the trip. We bought souvenirs for friends & family and sea stone jewelry which apparently is quiet unique in Greece.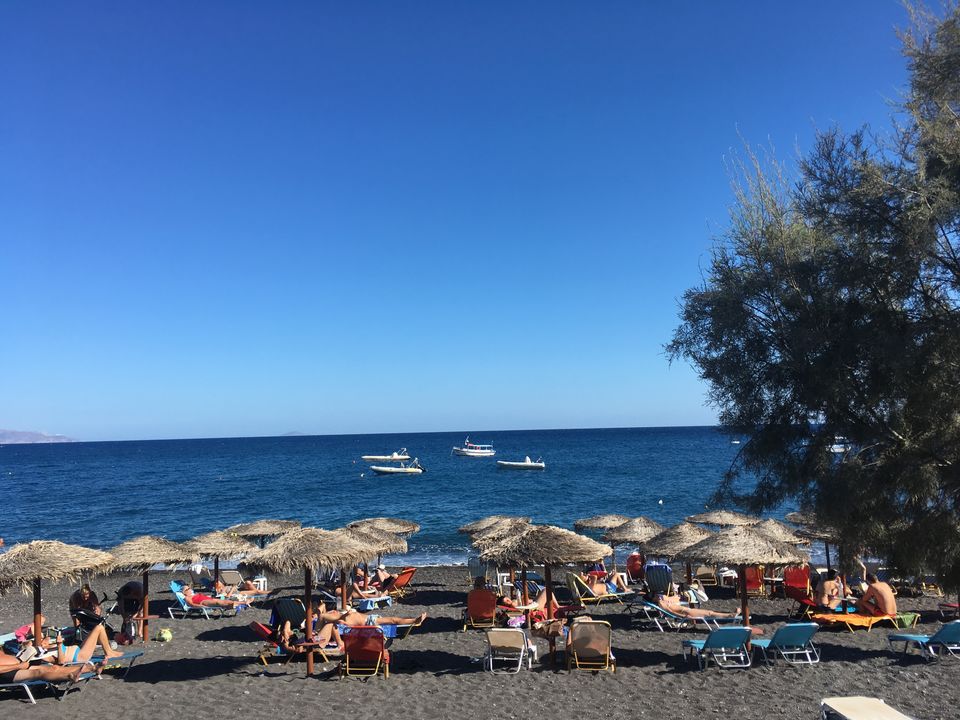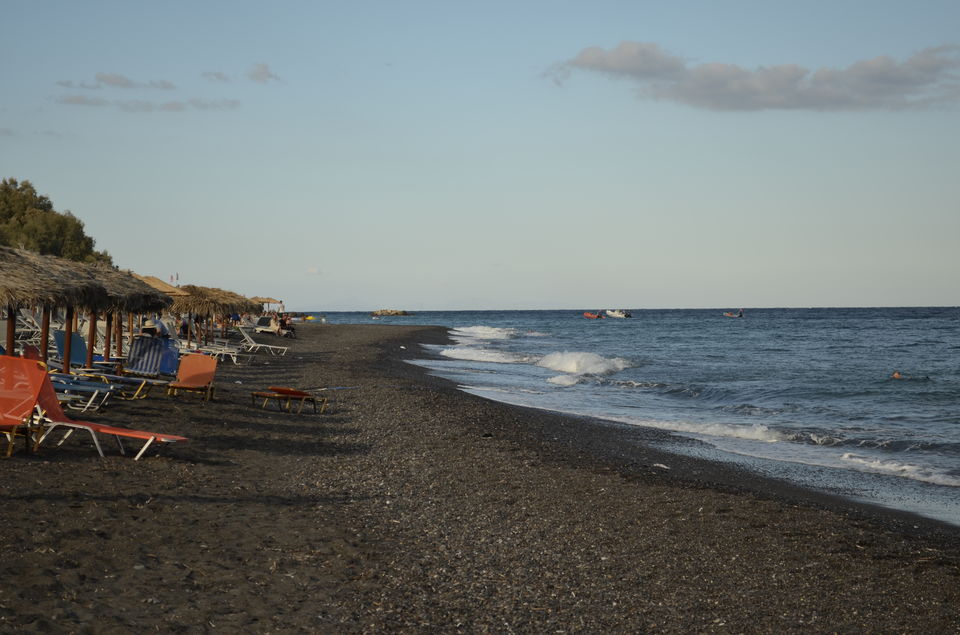 Next day we checked out and boarded our flight back to Mumbai carrying a lot of luggage which was filled with memories and amazing experiences.
Tips to the fellow female travelers based on experience
• The fashion in Athens as well as Santorini is quiet dressy therefore one can carry their fashion updated wardrobe to feel right at place.
• Carry your cosmetics in travel sizes as you wouldn't want it to be confiscated at the security.
• Carry a backpack instead a suitcase, check-in baggage cost is separate from the flight ticket.
• The area is very safe and people generally understand and accept if you aren't interested.
• September for me was a little chilly therefore a jacket and scarf is recommended
Cost breakup (INR):
• Total flight cost: 40000
• Total hotel cost: 12000
• Visa cost: 6500
• Other expenses (based on individual): 20000-25000
• Total = 85000 (approx.)
Things we missed which can be covered:
• Clubbing scene in Santorini; Koo bar, 2 brothers' bar, Murphy's Bar
• Islands other than Santorini
• Traditional Greek dance show in Athens
• Women of passion in Athens