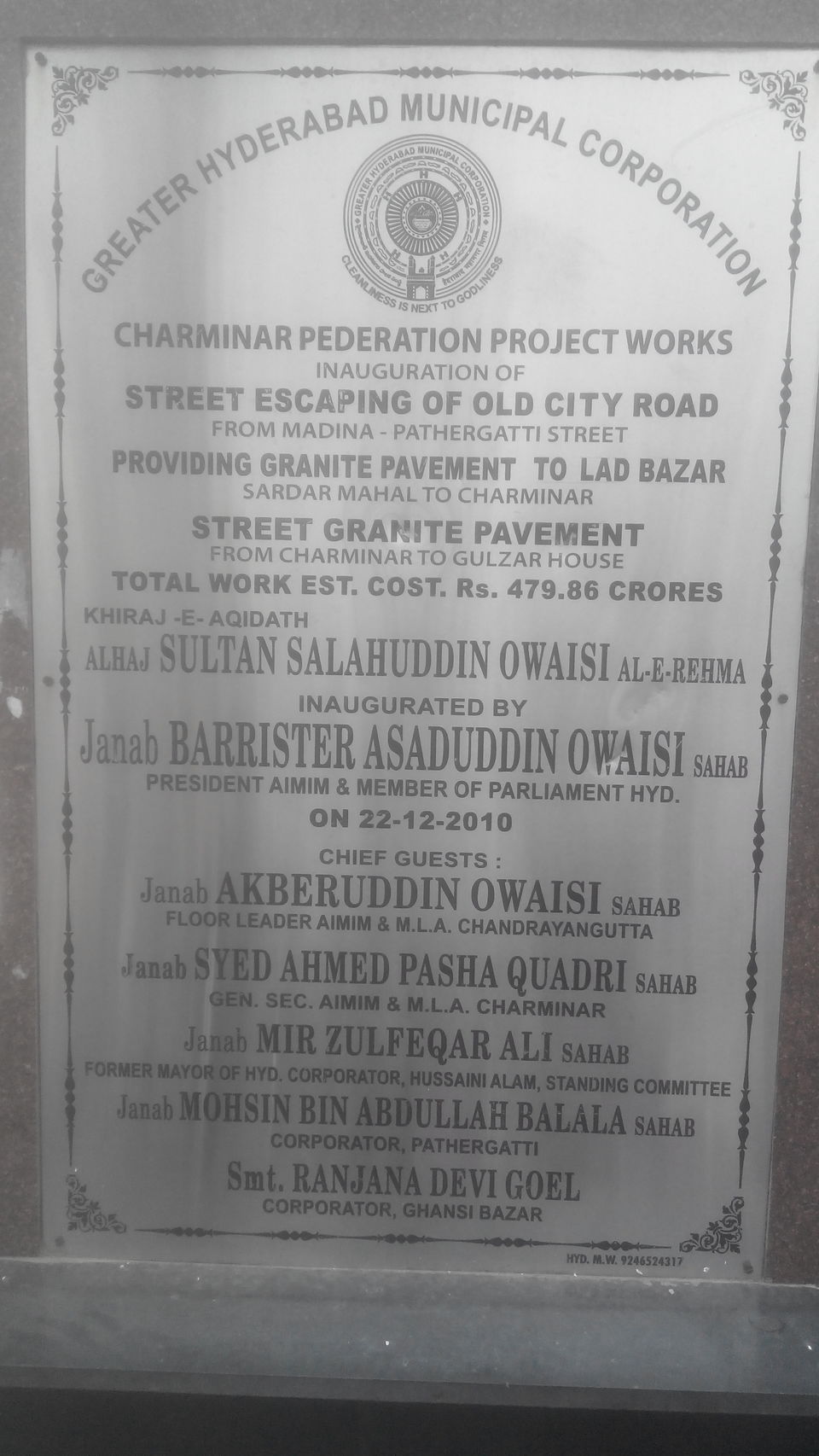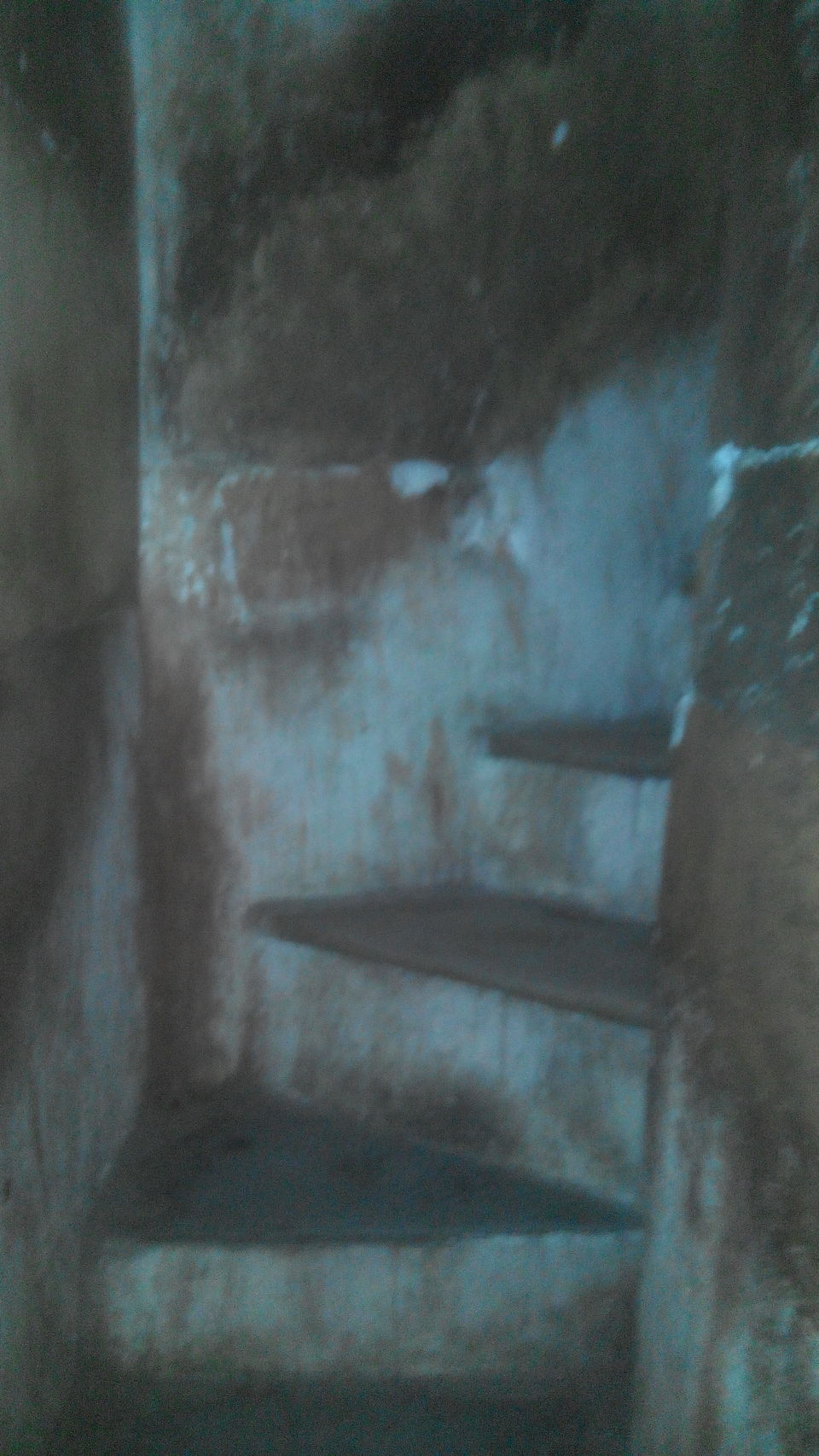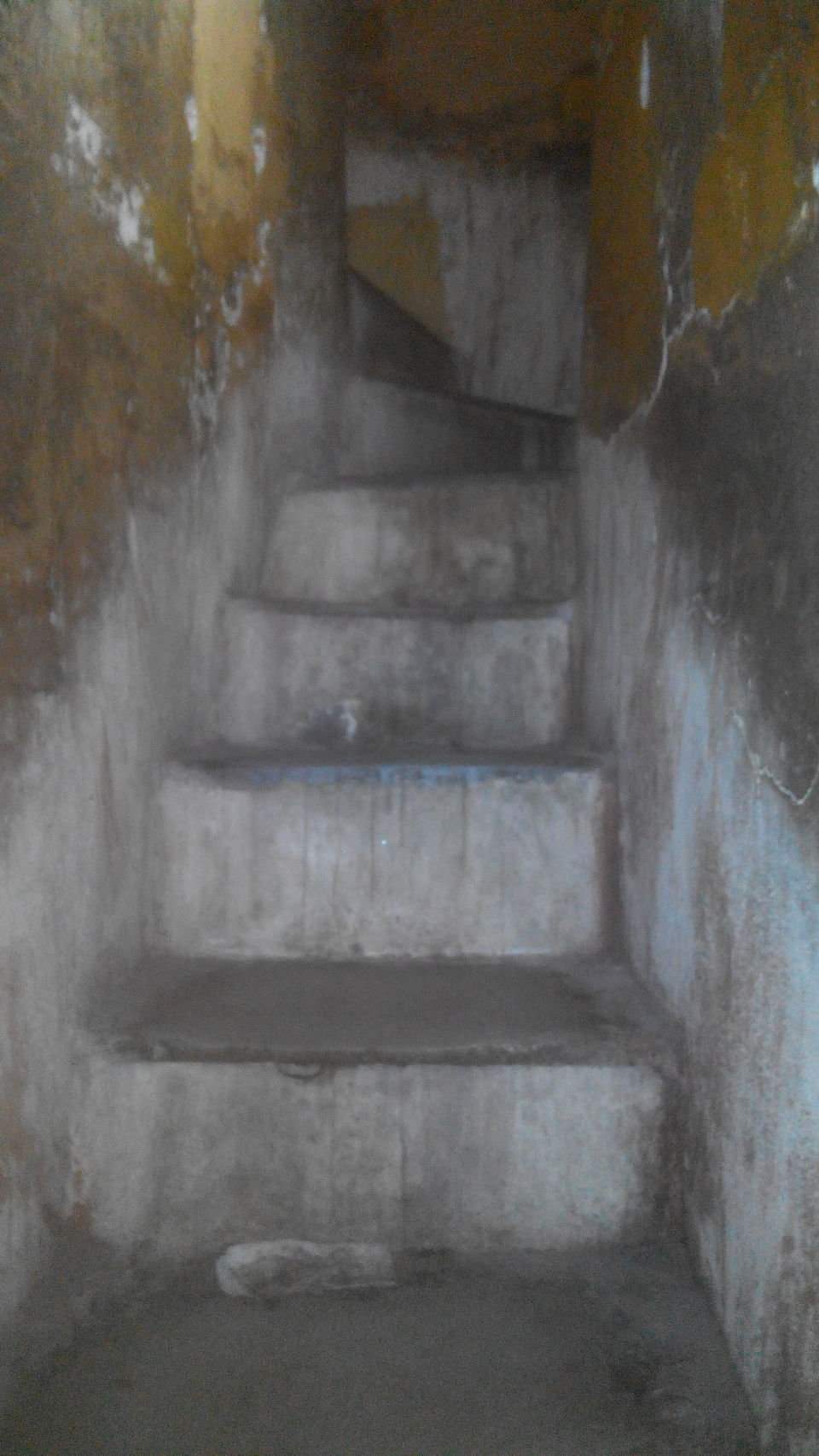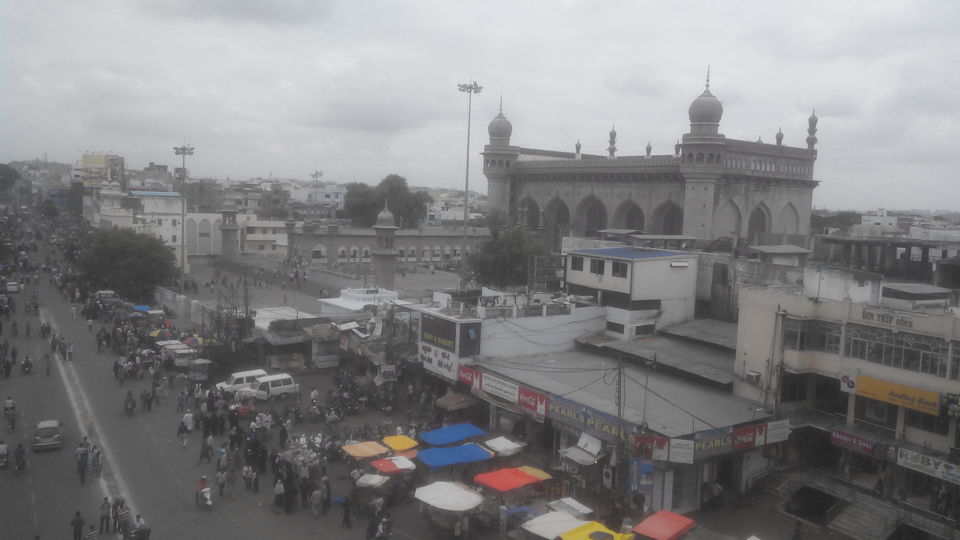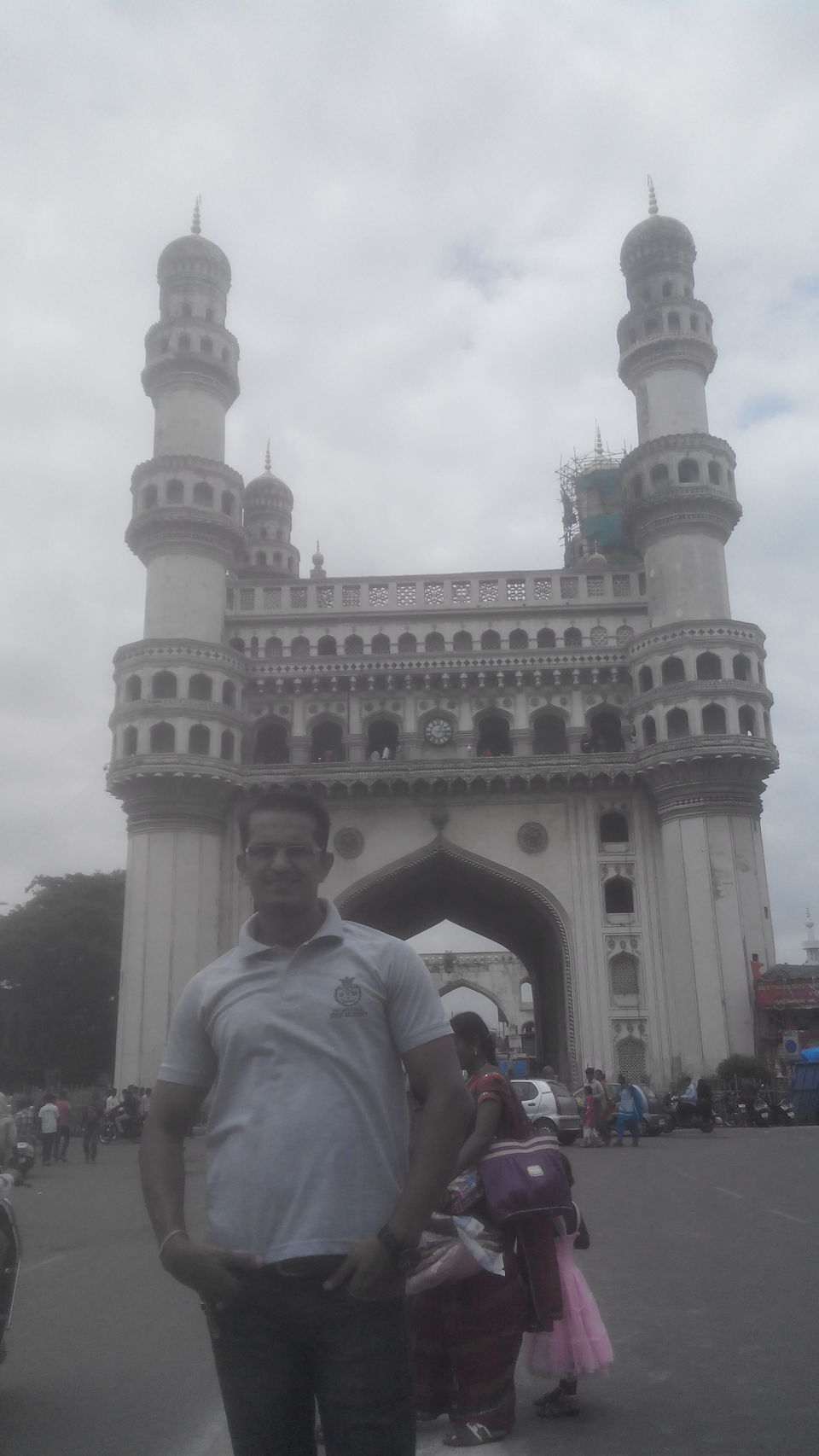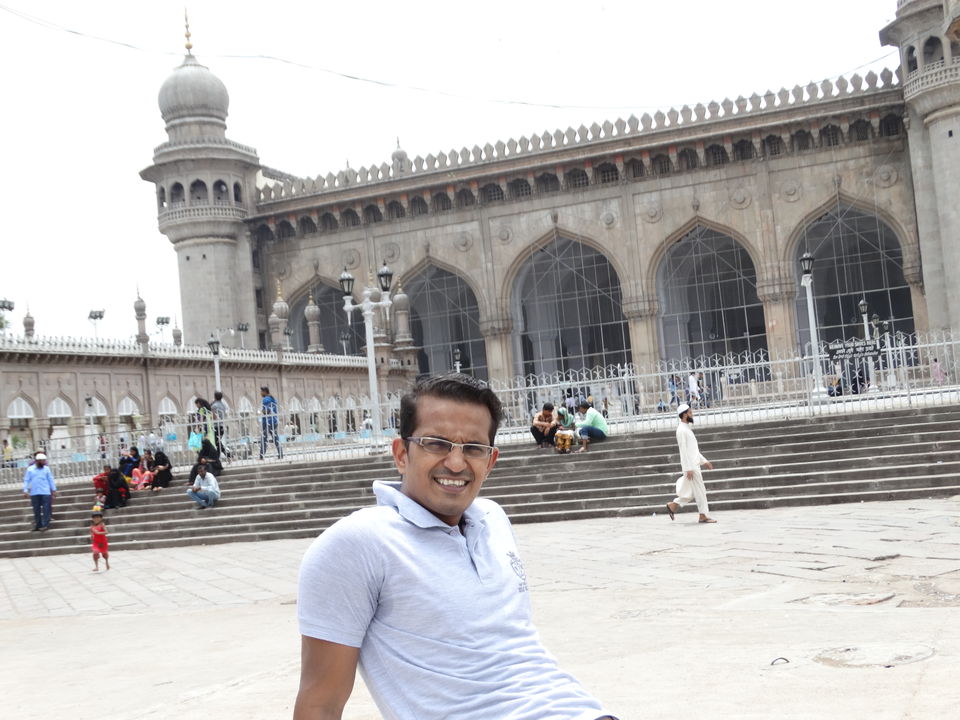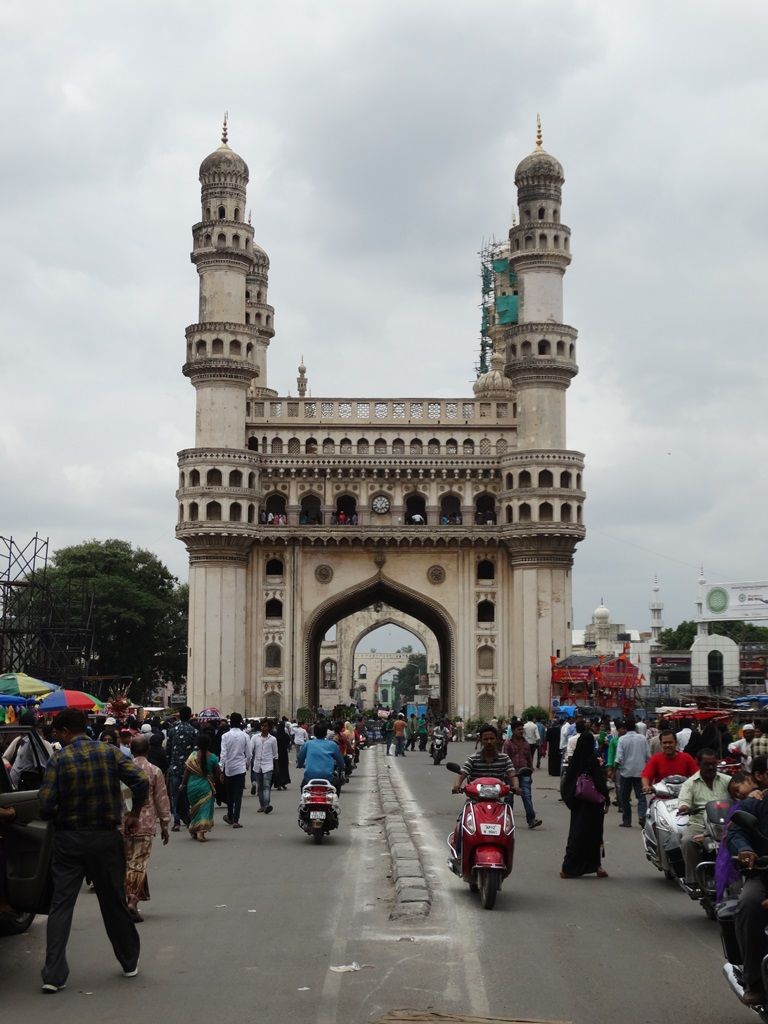 I went to Charminar with a close friend on a Saturday, so I was expecting quite a good amount of rush already. Just as we enter the lane that leads us to Charminar, it is noticed that heavy vehicles cannot enter. There are a lot of street hawkers on all the roads that lead to this place.
Charminar per say was built around 1590s. The name is divided into 2 words CHAR and MINAR, meaning FOUR and TOWERS respectively. There are 4 towers that are built and joint to the main structure and hence the name. There is nothing specific or great to write about other than it being a Mosque and this monument is currently being managed by the Archeological Survey of India.
There is an entrance fee of INR 5/- but you cannot take video camera inside. Ground floor seems a place to only see the structure from the inside for about 2 minutes and you get a feeling that you are already done. But there is a winding staircase that takes you to the top floor, and you can then see the structure from the inside. There is a gallery in all directions and you can see take a 360 degree view of the entire place. It is said that there is secret way underground from Charminar, right upto Golconda Fort, which is around 18 kms. Pretty long distance I would imagine. If there really is any secret way, it would be amazing & scary at the same time :)
On one side you shall see the ATTAR (Perfume) Market, there is also LAAD BAZAAR, which is all about women stuff, bangles, jewellery, artificial jewellery, ladies purses and perfumes etc. This, as expected, is a very happening place. There is also a Mecca Masjid, to the southwest of Charminar, made up of granite. If you are here, also find time to have Irani Tea & their biscuits, in the nearby tea shops. It costs just INR 20/- odd but great to taste.
If you are in Hyderabad, this place is recommended for one visit.