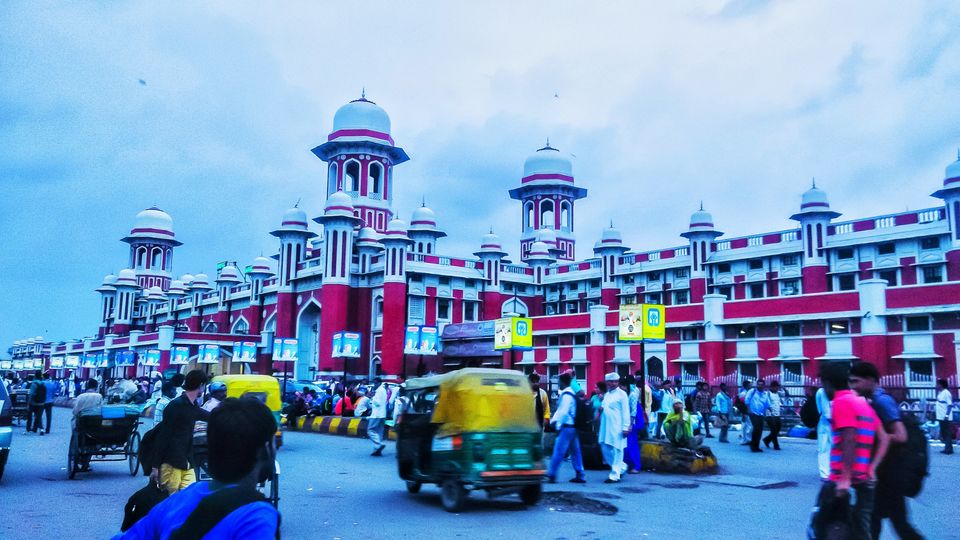 I had some work in Lucknow medical College and hospital. And so i got a chance to visit Lucknow & admire it's culture and food. I only had 5-6 hours as i arrived here at about 11AM and i already had my return ticket on the same day.
One thing i would like to mentioned that it's good to check about the place and hotels before you visit any city/state.
I hadn't checked about the price and stay and when i arrived i started checking hotels online. After checking all the nearby hotels and it's prices i finally decided to stay in "FabHotel Heritage Inn Charbagh" and trust me instead of paying 1200₹ i just paid 600₹ for a day.
So sometimes it's better to visit hotels and negotiate for the price so that you can invest the saved money in traveling and food.
The hotel was really good and spacious. Bathrooms were neat and clean. There's also a garden infront of my room. My main reason to select this hotel was because it was closed to the station.
After Finishing All My Work I Decided To Explore This Place As Much As Possible Under 6 Hours.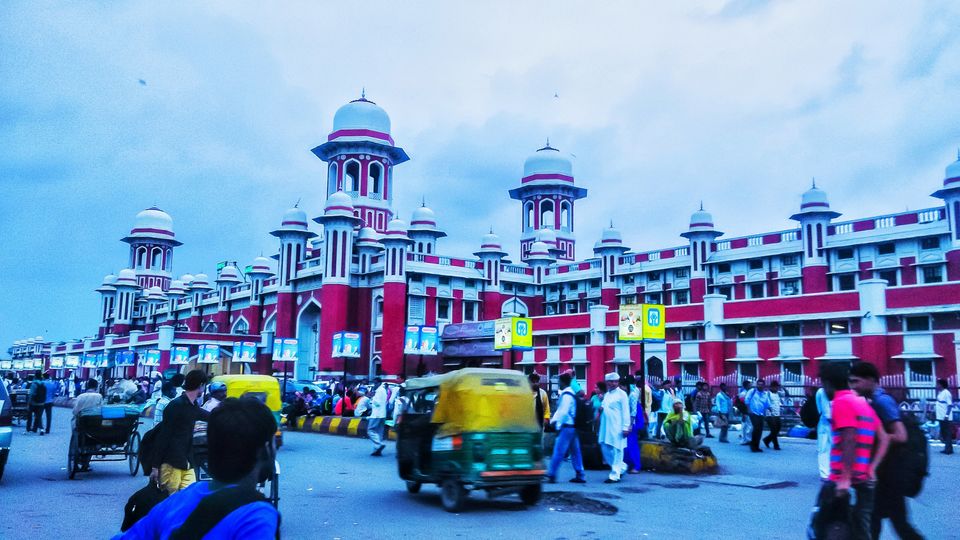 So this is a historic place and a peace of art. Some construction was going on when i visited this Place. This looks very beautiful and there's plenty of space to park your vehicle, sit and admire the beauty of art and architecture.
Bcz it was monsoon in Lucknow it looked more stunning with those clouds. I think it will look dope while sunrise and sunset.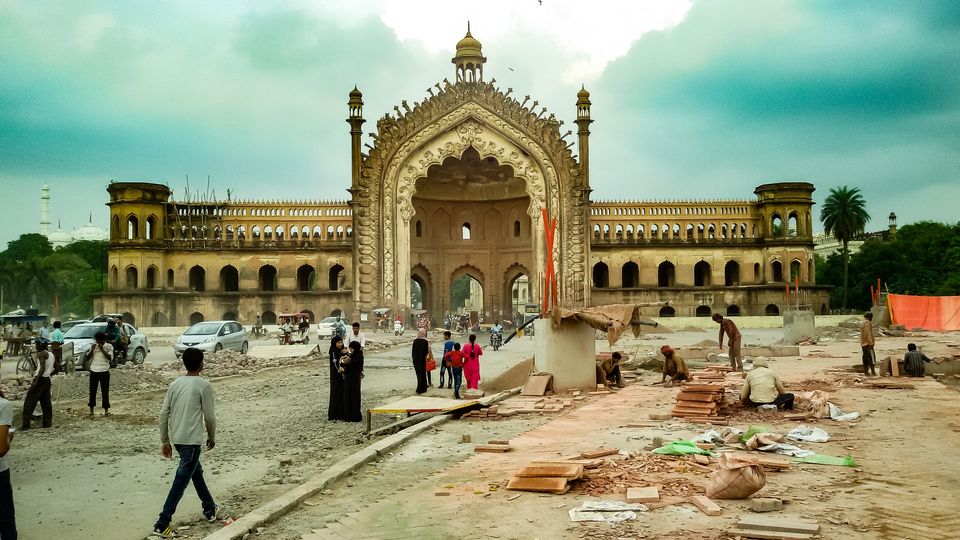 This is one of the nicest place to visit in Lucknow. I would suggest you to check about this place or Wikipedia this place while visiting or before visiting because giving money to the tourist guide will not ve that beneficial. All I'm saying because all you have to do here is walk and walk.. bcz of it's big area.
The place is really beautiful and the construction/architecture is mind-blowing. It has one of the biggest chambers without pillars. Also it has echo sound facility and there's a spy camera made of image on water. It was a great experience altogether.
If you don't like the art and architecture then you can spend some time in the garden area aslo click some pictures. There are thousands of birds crossing this structure and that scene makes this structure out of the thought.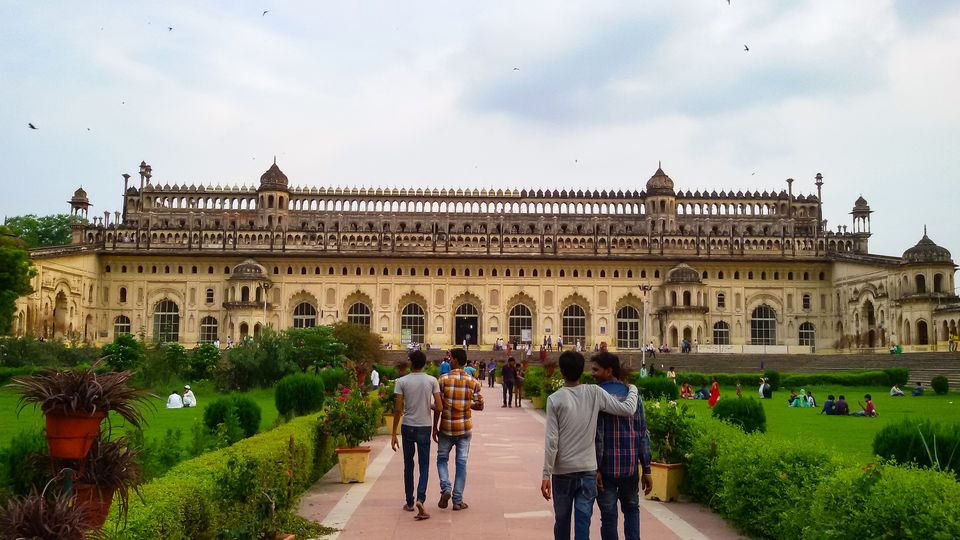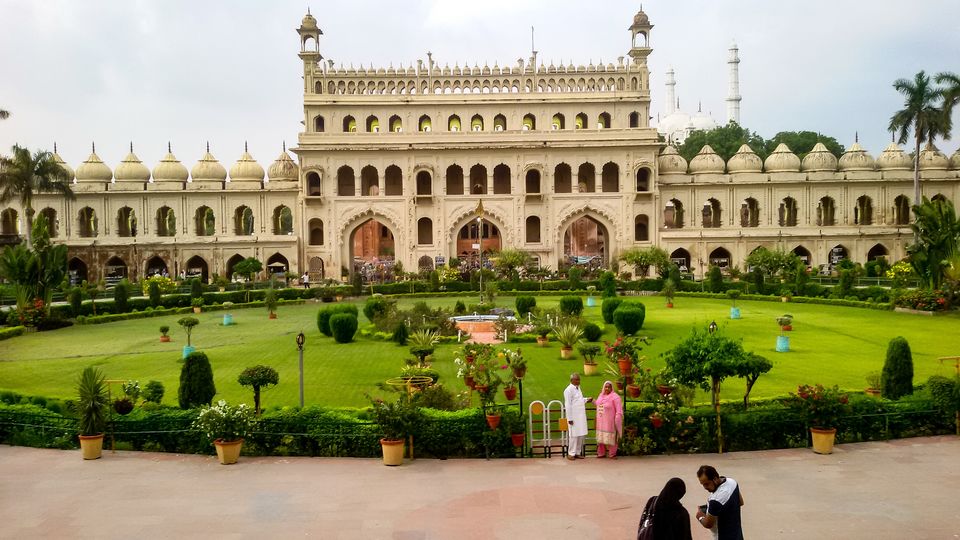 Apart from these i visited several of garden in Lucknow. We can also say that the Lucknow is a place of gardens. You'll find number of gardens made on the name of famous politicians, authors, freedom fighters and many more.
Lucknow is also known for it's food. It's a place of Nawabs So it's obvious that the Biryani and meat it one of the major food here.
When i searched on internet i found that Biryani, Chicken, Kebabs are very famous here.
•𝐖𝐚𝐡𝐢𝐝 𝐁𝐢𝐫𝐲𝐚𝐧𝐢 : This place is famous in all over the Lucknow for it's delicious biryani. This place is near to the station and easily located.
The place is famous for it's soft and tender meat and rice(biryani). It's the oldest in Lucknow for mughlai food. If you visit Lucknow then must eat biryani here.
•𝐓𝐮𝐧𝐝𝐲 𝐊𝐚𝐛𝐚𝐛𝐢 : This is the second place i visited after Wahid Biryani, it's just 3KM from there. As the name suggests the place is famous for kebabs. I had veg kababs and dal makhani with chapati.

After these two places i returned to my hotel to take some rest bcz i had to return on same night.
Overall Lucknow was a great experience for me. I really like it's ambiance because it was full of greenery there were many gardens to spend some quality time. The place holds it's name with those historical places and food. I think if anyone really wants to explore this place then he/she must take at least 4-5 days. Also the best timing to visit this place will be from August to October.