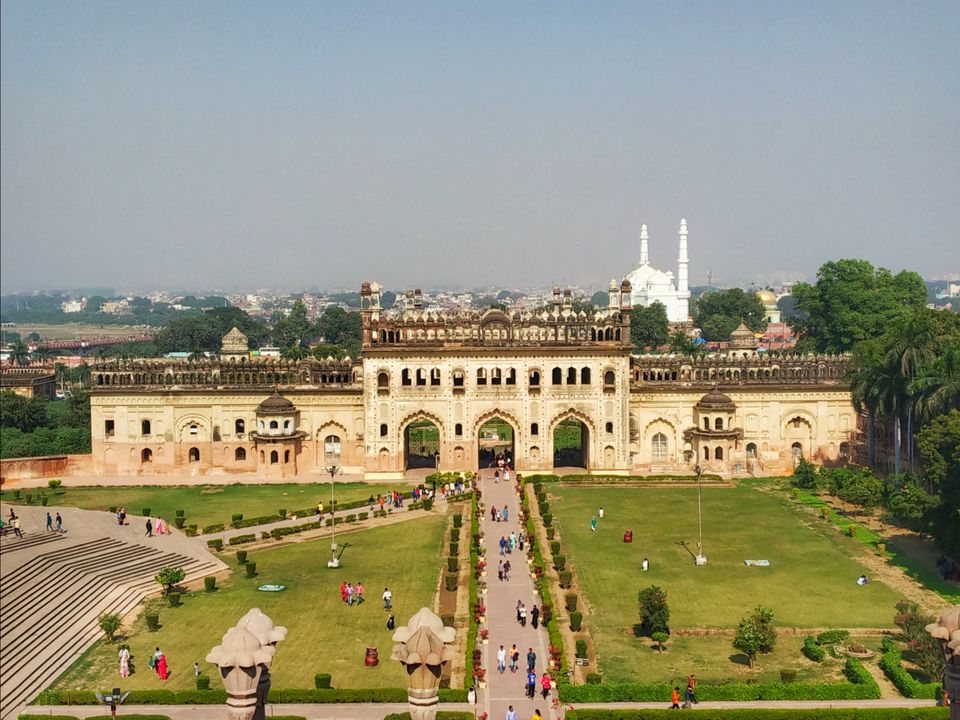 Walk E Awadh - this name was suggested by the person who was actually behind our Lucknow Trip. And he is Souvik Bhattacharya. Due to some unavoidable circumstances, he might not make it to be with us in this trip, but he hasn't missed any of our food photos.
There was a research behind this trip too. And all of us, researched for this trip, in our own way. In fact, we were in a stage where we were like, "ebar toh khete giye bolei debo dada aapnake aami youtube video te dekhechhi."
If you have noticed my stories in insta / fb / whatsapp, you have already come to know that this trip was in and out a Food Trip, to be more precise, it was a food walk, that was named as Walk-E-Awadh.
Initially, 4 of us went. 3 went from Kolkata and I joined them directly from Benaras.
1st day, we were having our breakfast and uploading photos in our insta story. And a friend of us, Rohan, could not resist himself from not joining us. He booked his tickets and joined us.
Now I don't want to give a detailed story of this whole trip.
So, for now, I'm just giving a gist what we had in this whole trip.
Day 01 :
Breakfast - Sharma Ji Ki Chai, Bajpayee Kachori, Sardar Ji Ke Mashoor Chhole Bhature
Lunch - Dastarkhwan (Mughlai)
Evening Snacks - The Royal Cafe_Basket Chaat, Shukla Chaat House
Dinner - Sakhawat
Now, I can proudly say that #WalkEAwadh was a successful trip so far.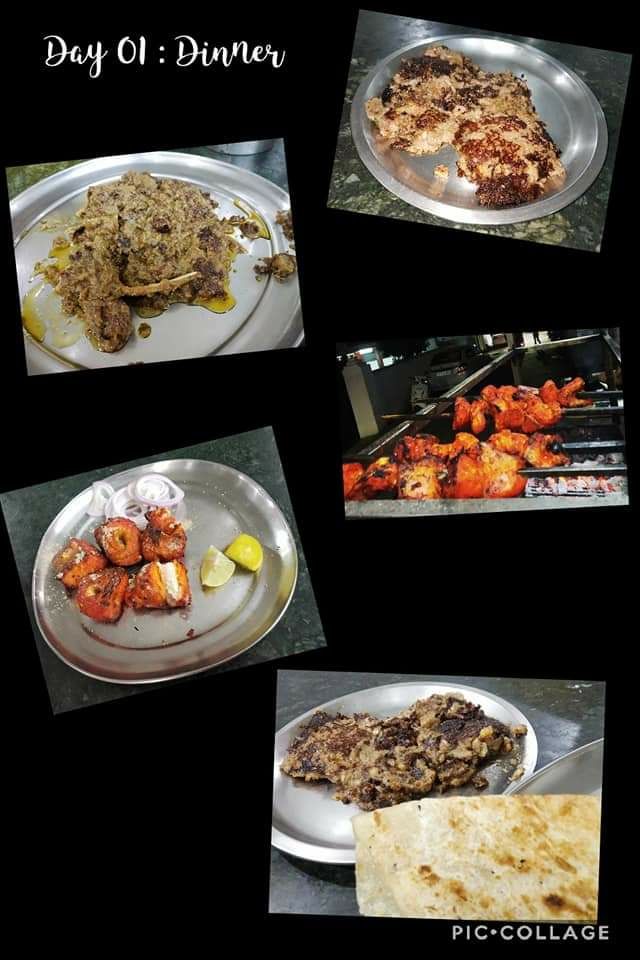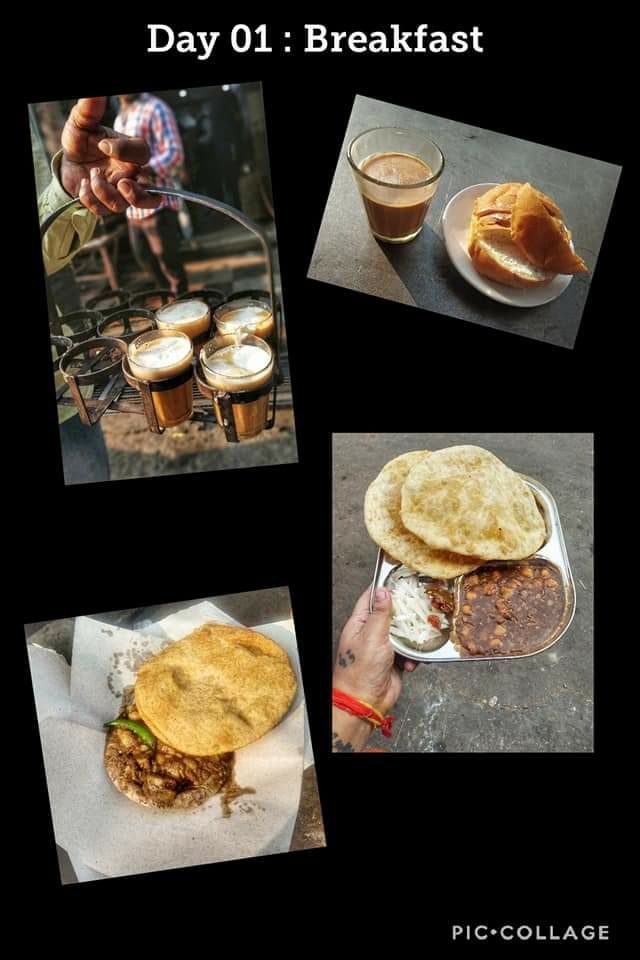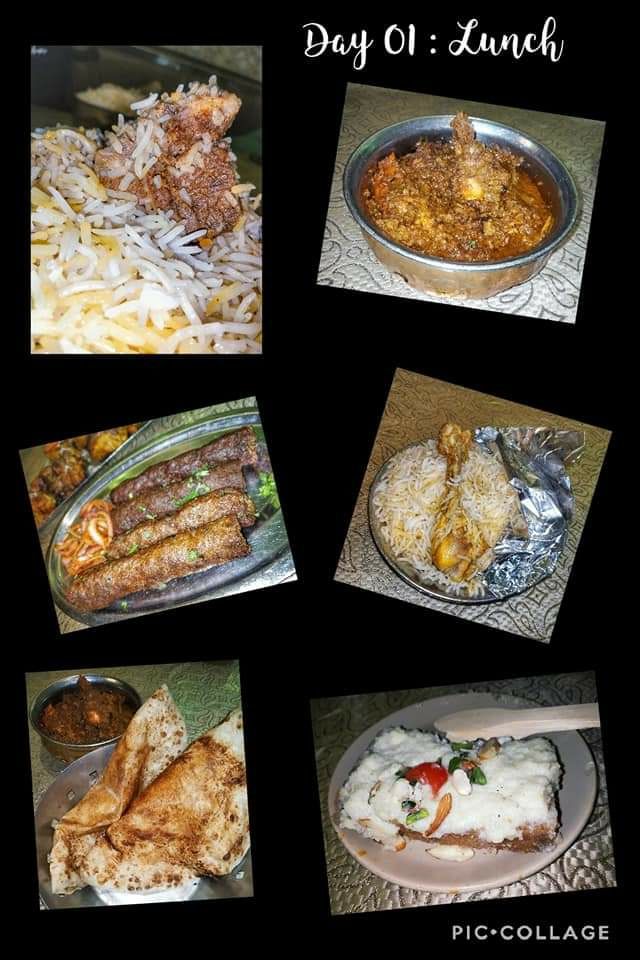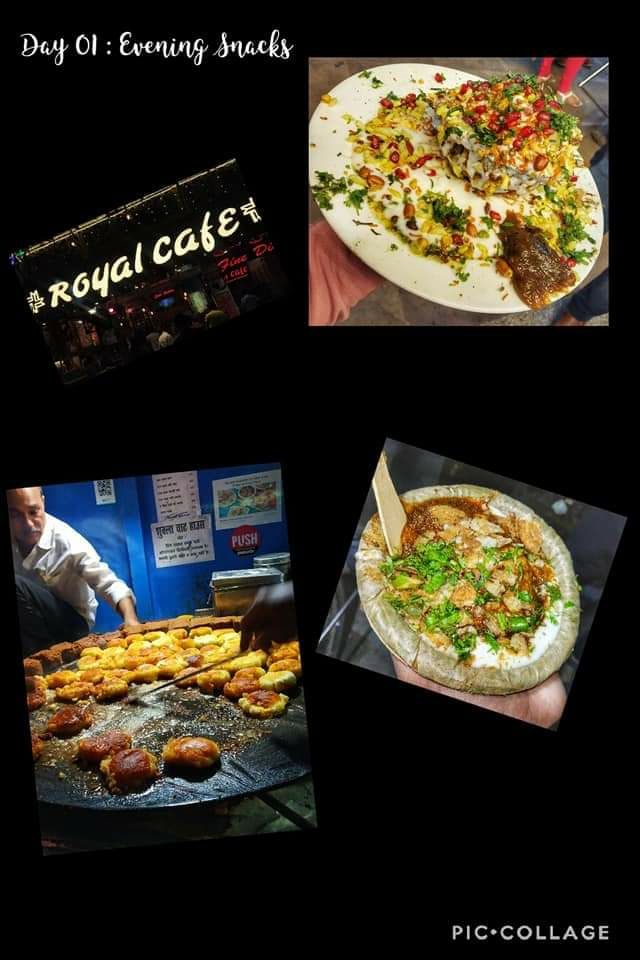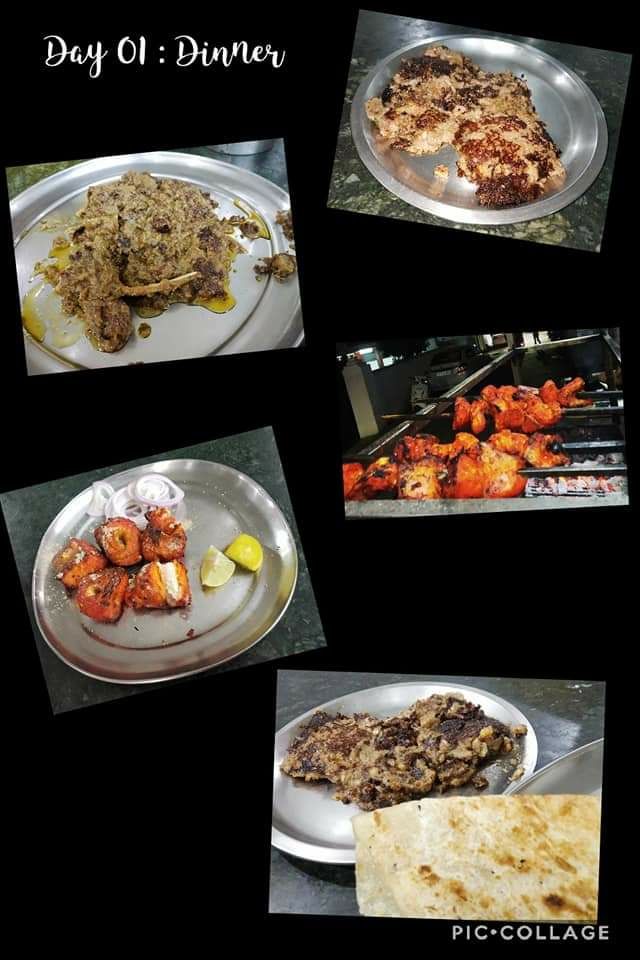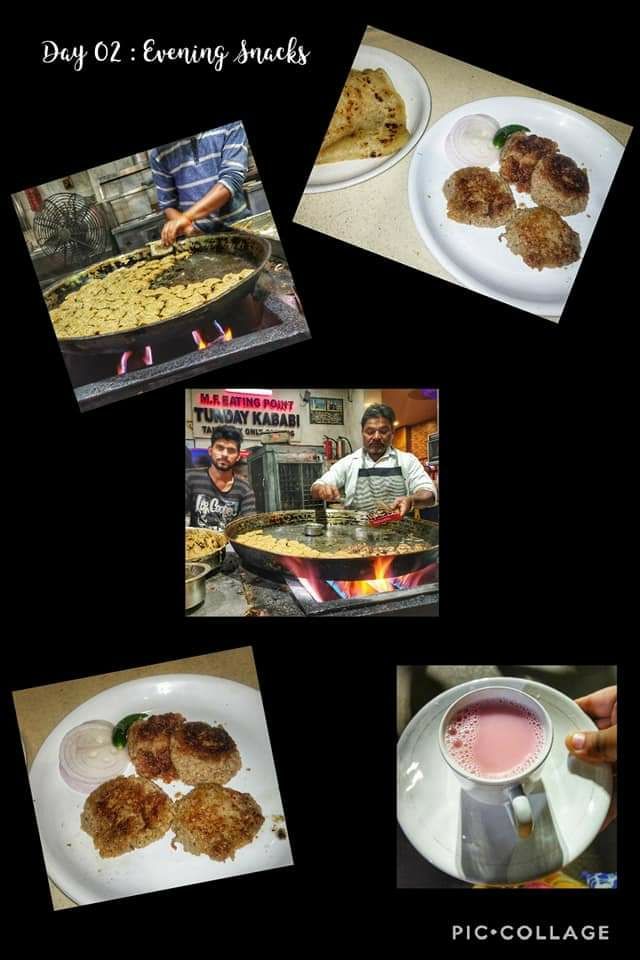 Day 02 :
Breakfast - Raheem's
Lunch - Idrees
Evening Snacks - Tundey Kebabi
Dinner : skipped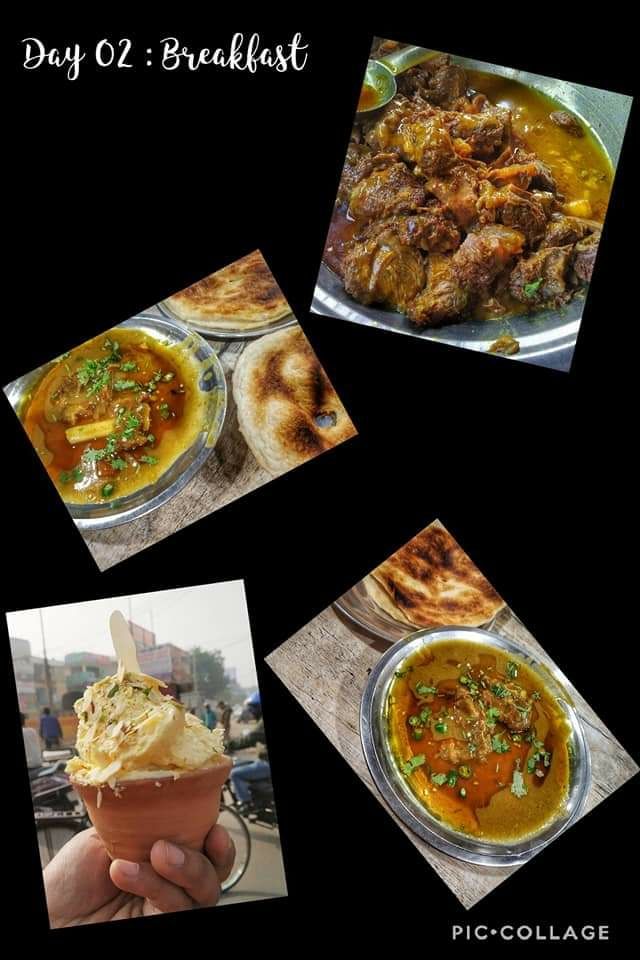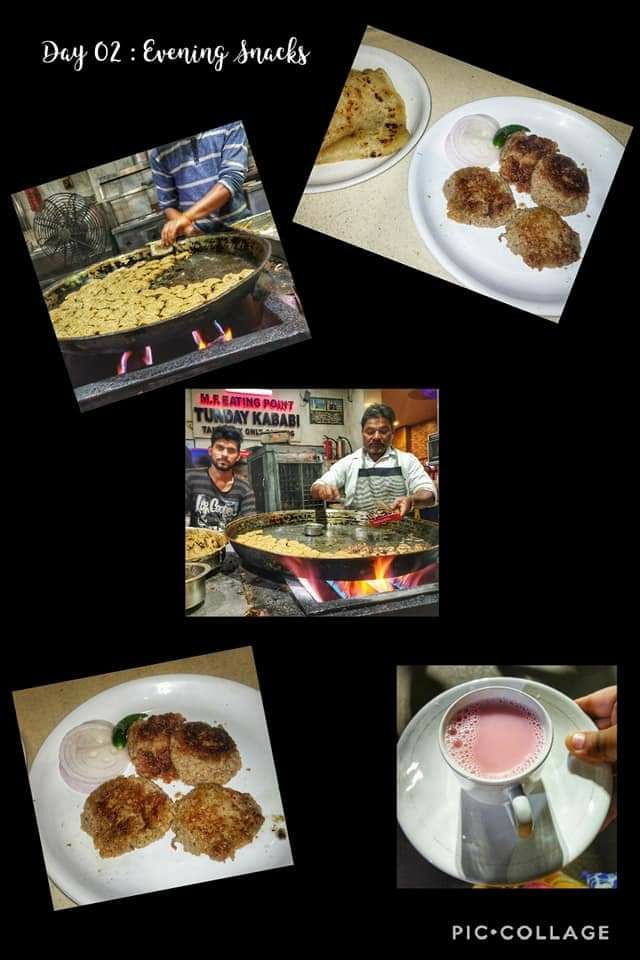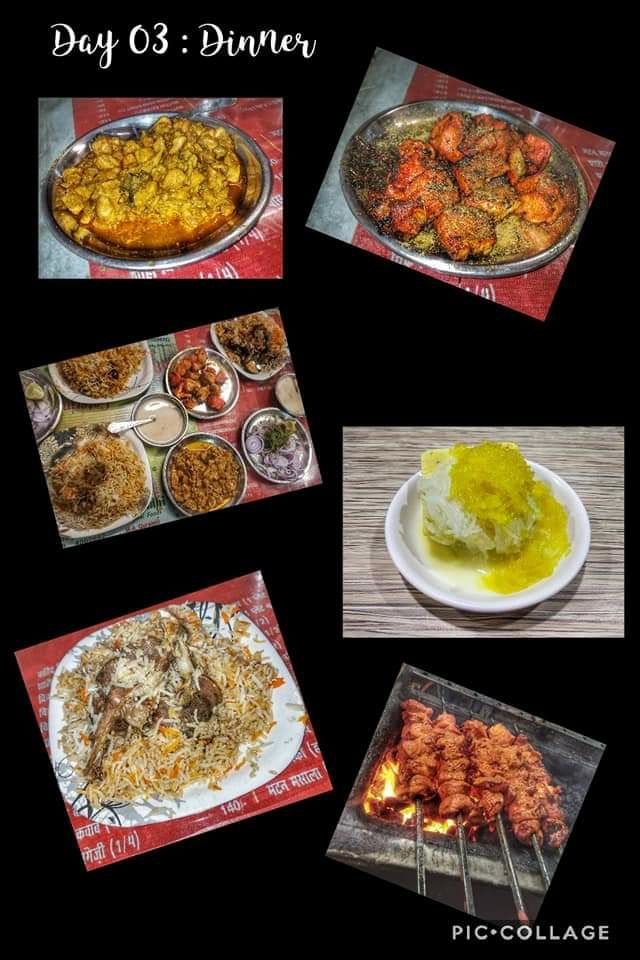 Day 03 :
Breakfast - Netram, RattiLal
Lunch - Dastarkhwan (Kaiserbagh)
Dinner - Wahid's, Prakash Kulfi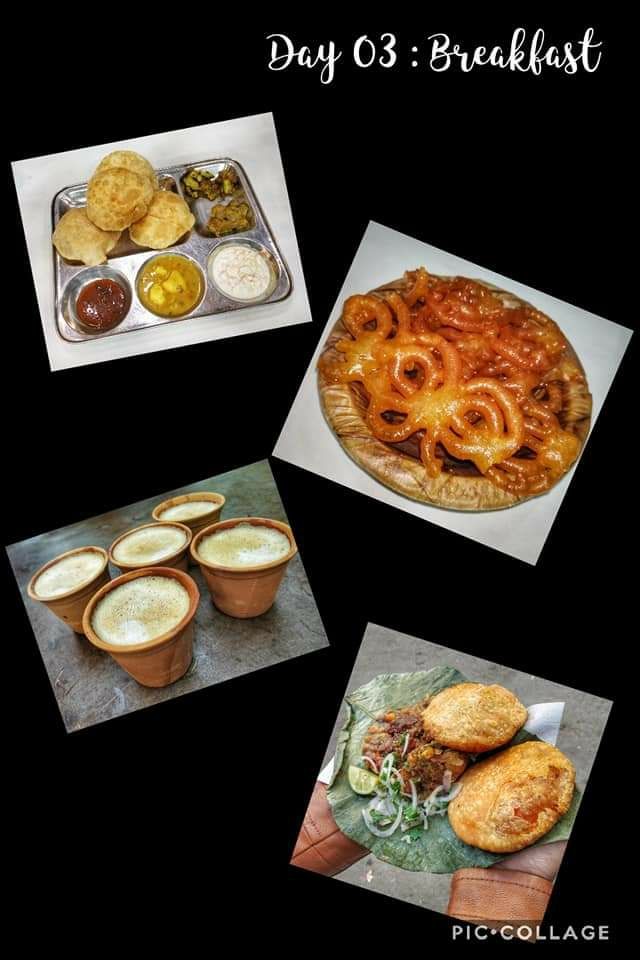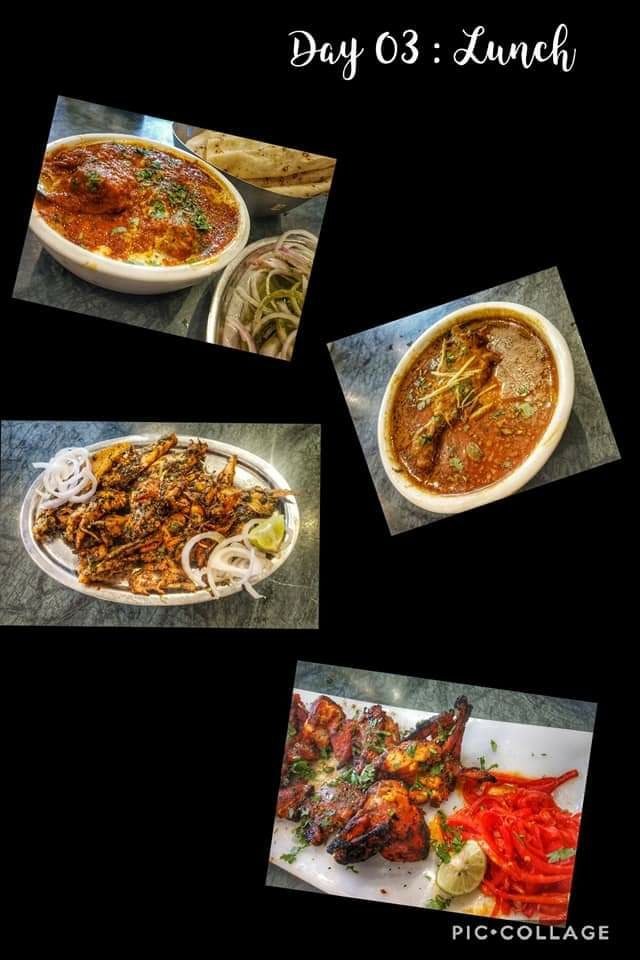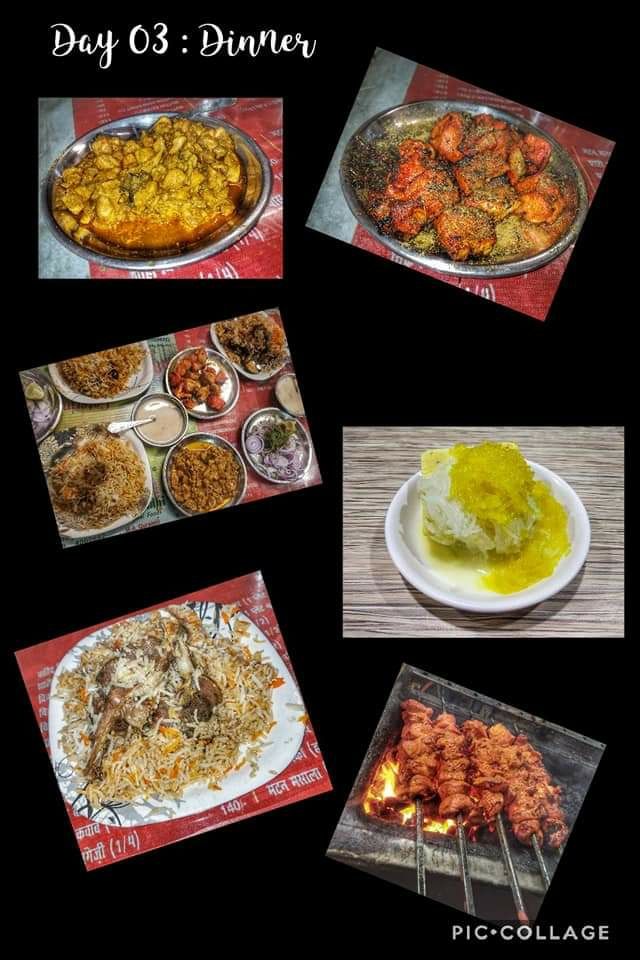 Day 04 :
Breakfast - Mubeen's, Gol Darwaza, Pandit Raja Thandai
Lunch : Naushijaan, Ram Asrey
This is just a glimpse, except having food we had gone for sightseeing also.
But I'm not giving a detail of that (if anyone wants to know about it, can contact me personally).
Trip cost :
Varanasi to Lucknow bus - 800/-
Lucknow bus depot/airport to hotel - 60/- (sharing cab)
Total Toto cost for 4 days - 160/- (as we went as a group of five, I'm giving my part)
Food cost - maximum 2500/-
Hotel - 1500/- (for 3nights 4days)
To see more pictures, please see the photo blog.