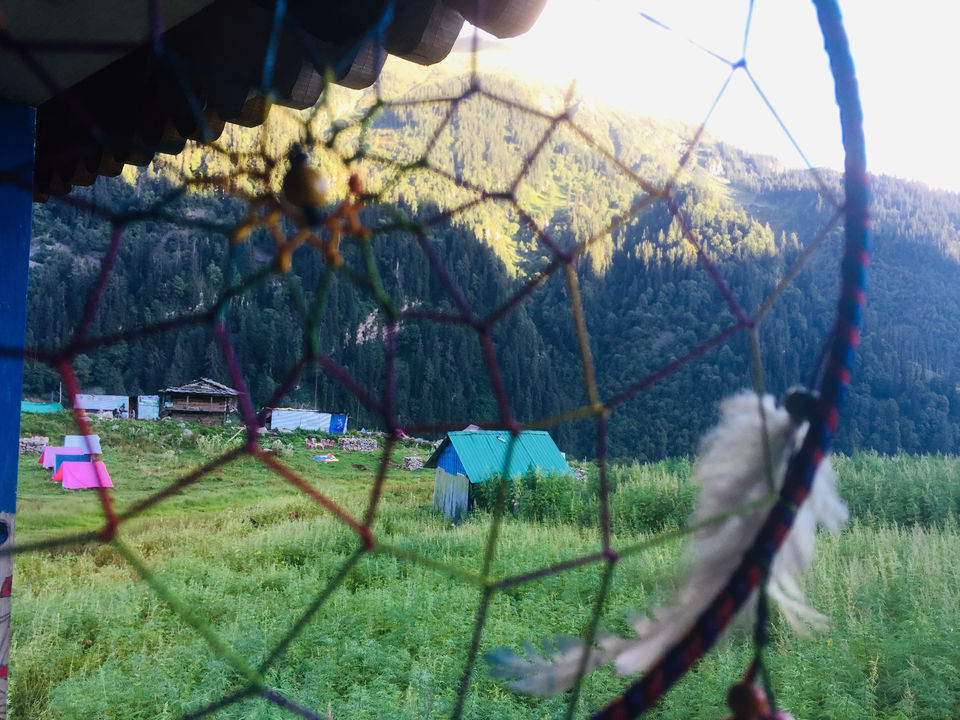 Summer is almost here and we all want to escape the oppressive heat. But where can we witness the best of nature this summer, here is a list of hill stations that promise crisp air, intoxicating sceneries and blissful tranquility.
Waichin Magic Valley- It is a hidden gem in Himachal which should be on top of bucket list of all the travellers.
It is located at a height of 9062 ft above sea level. A 4 Km trek from Malana Village though it is not an easy trek but, Yes it is worth the effort. Snow peaked mountains, flawless waterfalls & Pristine Greenery,
Indeed it gives justice to it's name "Waichin Magic Valley" a place that holds magic in each and every single inch of itself.
Chopta is a hill station nestled amidst the mountains of Uttarakhand at an altitude of 2600 meters. It is also considered the base camp for Tungnath & Chandrashila peak. The distances and nature of the trek make it a popular weekend holiday from Delhi and other parts of North India. Distance of Chopta from Delhi is 400 kms. Best time to travel to Chopta is in summers (April – June) and winters (Oct – Dec). Winter treks during snow are also conducted in Chopta and the best months to trek are between (Jan – March).
Auli is one of the most picturesque place I have been to. It is located at the height of 2,800 meters, Auli offers the most captivating views of mighty Himalayas. It is located in Uttarakhand, which in itself offers an abundance of natural beauty. Auli can be visited anytime during the year. However, since Auli is the skiing destination and is famous for its snow peaked mountains, it is better to visit this beauty during the winter season. Auli is famous for Cable Car, Ropeway & Man made lake. There are two cable cars and one can see the bird's eye view of the man made lake from the cable car. The ropeway in Auli is said to be the longest in Asia. It is about 4 KMs long and runs directly from Joshimath and covers the entire ride in just 25 minutes.
Kareri Lake trek is covering distance of 26km. It is a small glacial lake at an elevation of approximately 9620 feet above sea level.This trek is a mix of steep and gradual ascent. The trek is not very difficult but the final summit is tricky and requires climbing. But it is definitely worth it. Highly recommended. The best time to visit the Kareri Lake is during the summer season. May to July and September to November are the best months to visit the Kareri Lake. I urge you to go to Kareri before it becomes another commercialized place.
"Prashar Lake" is located at a height of 2730 mts above sea level. It is believed that this was the place of worship and meditation of Maharishi Parashara. The lake has a floating island and its depth is unknown. There is a three storied pagoda temple by the side of the lake that is dedicated to sage Parashara. The distance of trek is 7.5 km each side, which means you will be covering a total distance of 15 km. It is an easy trek during springs and summers. However, the difficulty level is moderate during winters when it is snowing or when it is slippery during monsoons.
Best time to visit: Winters (December - February) is a good time to visit if you enjoy the snow.The place is almost freezing during the winters covered under a thick blanket of snow. You can see snow from the last week of December till mid-March. The trek will be slightly difficult but will be definitely worth it.
Summer (mid-April to May)is a green and beautiful time to visit. You should avoid the monsoon months.