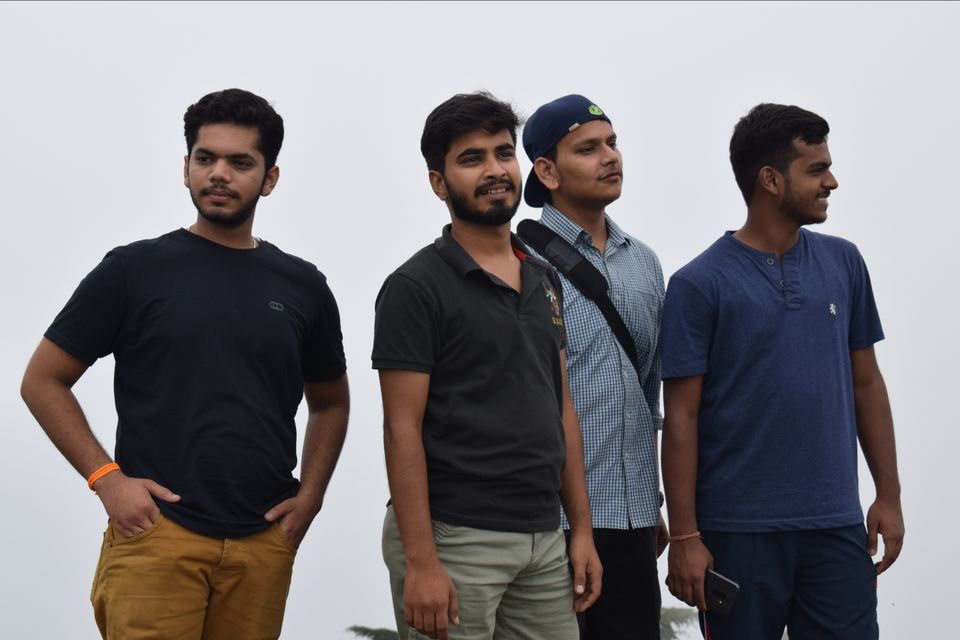 Chakrata One of the most peaceful hill station in UK.
We group of four including me hired a cab for three days from my hometown Bijnor UP. We started our journey early in the morning at 6 am we all gathered and took the cab and our journey started. Its 200 km from Bijnor and almost took 6-7 hrs to reach Chakrata yes of course we took some stops in between as we were not in hurry at all. Our first stop is 10 km from Dheradun where we stopped and had home cooked aloo puri that my friend carried from home.
Roads are good from Dehradun to Chakrata as this was cantt area so no problem on the way. Beauty and peace fullness never let u feel bored.
Then after reaching Chakrata we head to our first stay that is Escape Tribal which was 20 km from chakrata and 1 km only from Tiger Fall.
We reach there by 1 pm and the place was really one of its kind although there was construction going when we reached there. But the aura there was really very relaxing.
After relaxing a bit and having our lunch which was good. We headed towards Tiger water fall it was half n hour trek from there but we all were cheered up as everyone whom we met on the way all were really impressed by the beauty which we were going to witness.
Finally we are able to get the first glimpse of the fall and it was really a magical experience there. We really enjoyed and the flow too was really fast there. But we all were at our best as we have seen waterfall like that for the first time and been there for 2 hrs and clicked many photos,videos and also performed many challenges just to keep each other entertained. It really was magical. Will visit again.
Then it was time for us to leave that place as it was going dark too so we packed our stuff and started our trek back to our camp. En route we meet locals and seeing their ability to climb we were nothing but just amazed. We finally reached our camp there we have a cup of tea with pakoda and chutney. Never taste that type of chutney before and it was really best.
There were no signal reception in the camp area and we really enjoying our best time as all we have is us and nature to interact and we all choose nature so we all lie down and enjoyed the silence and cold breeze. Then whats waiting for us is bonfire and pahadi Kadhai chicken thats really was wooooow. Best chicken ever i had.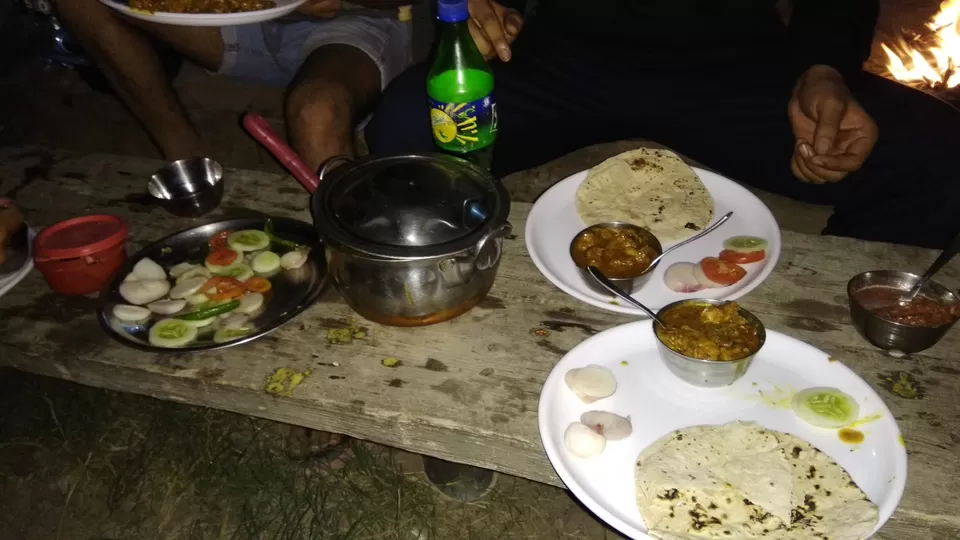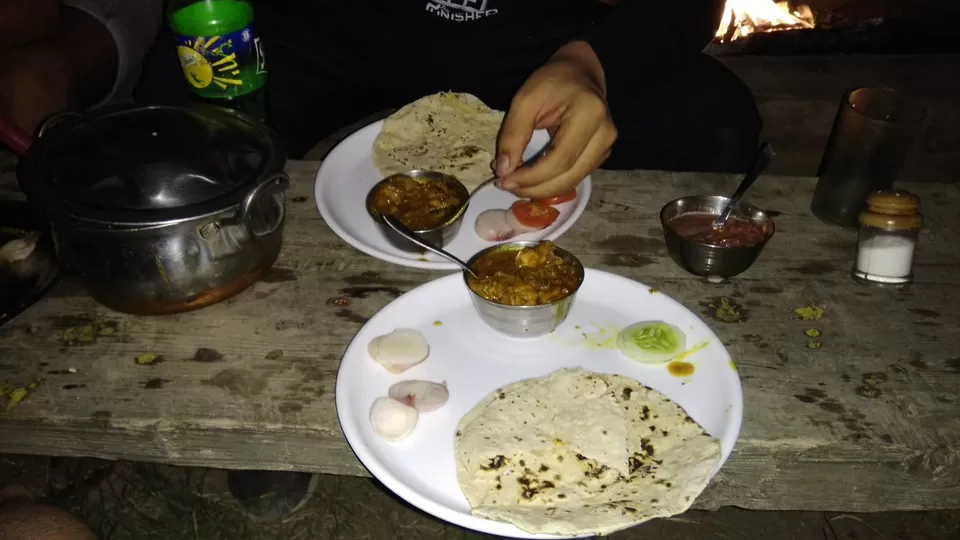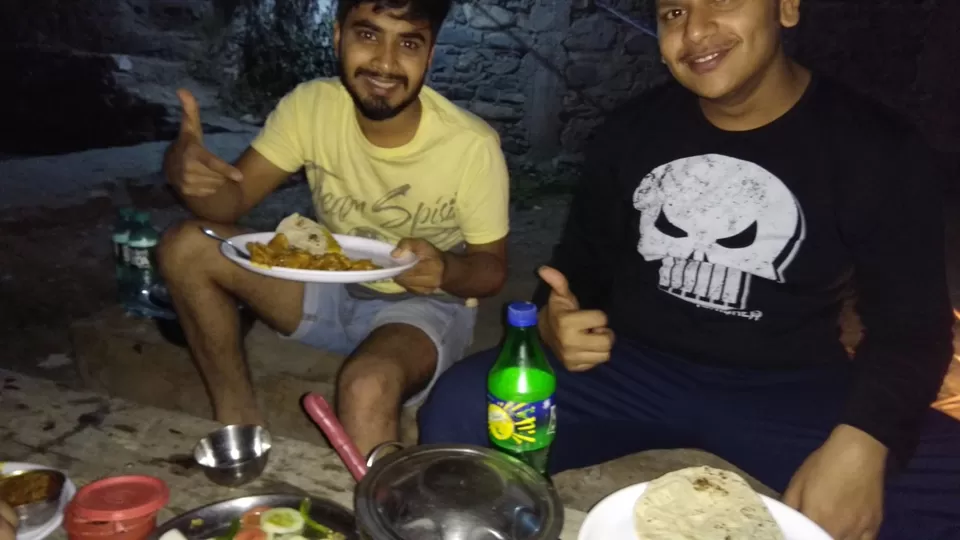 Then we all are feeling low so we decided to sleep. We have two huts like this for us.
Good night for first day in Chakrata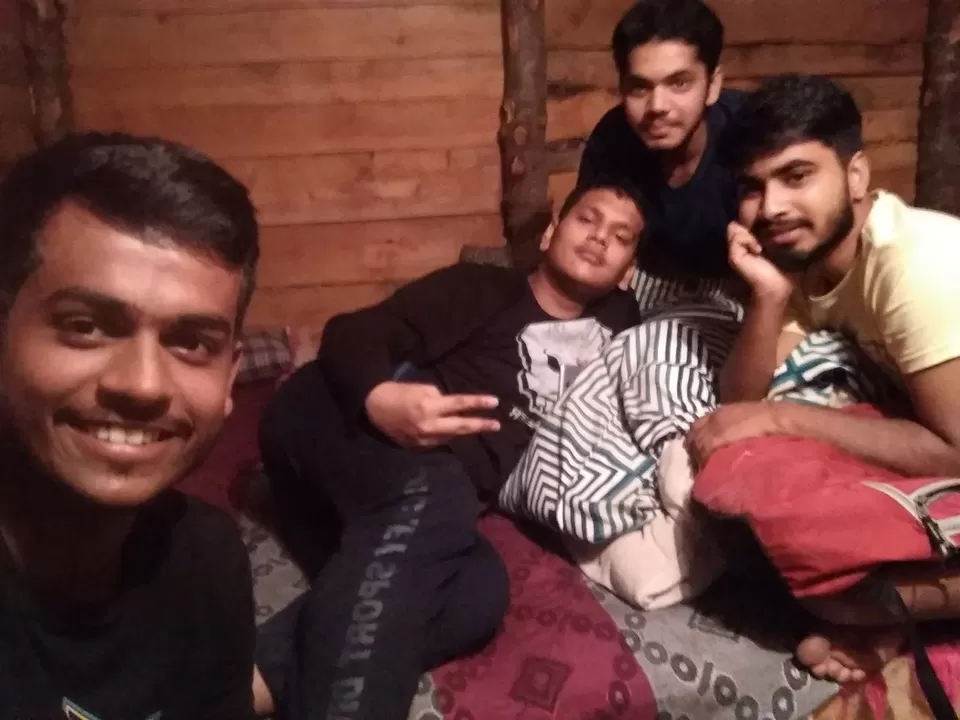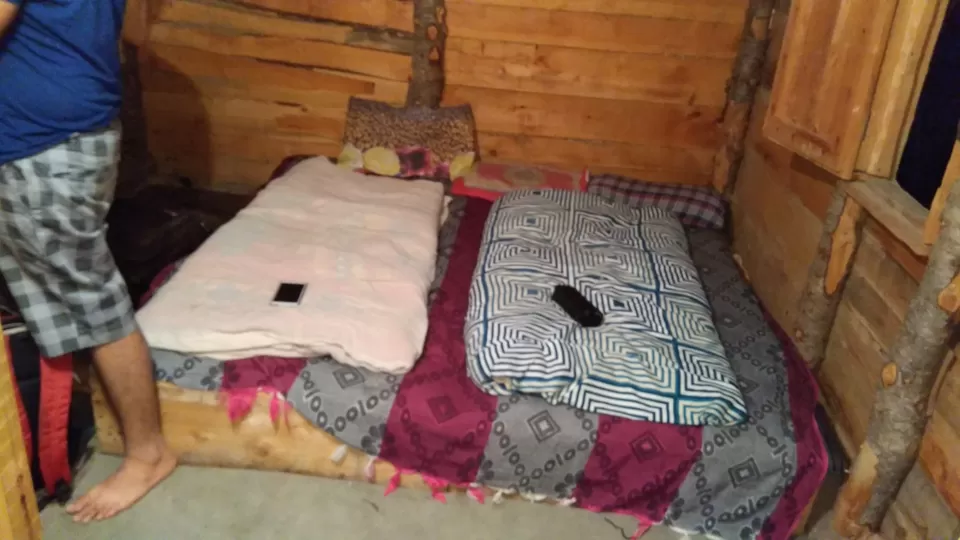 27/6/18
Our morning was really amazing as there were light shower throughout the night and the smell of mud can be smelled all around. Then we all got ready and We came to know that there were apple orchards near the camps but we have to trek there so the camp owner sent his chotu friend with us and he lead us there and the trek was really fun ???? and far too . It was tiring for us but after reaching the top we all were very happy then we realised the apple orchard was just an excuse but the real fun was that we have on the way.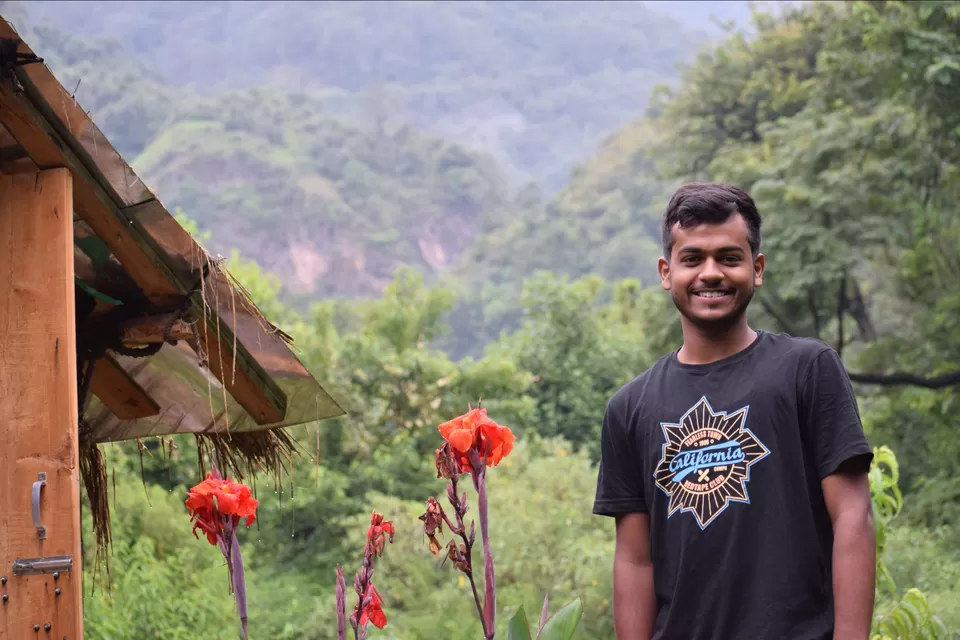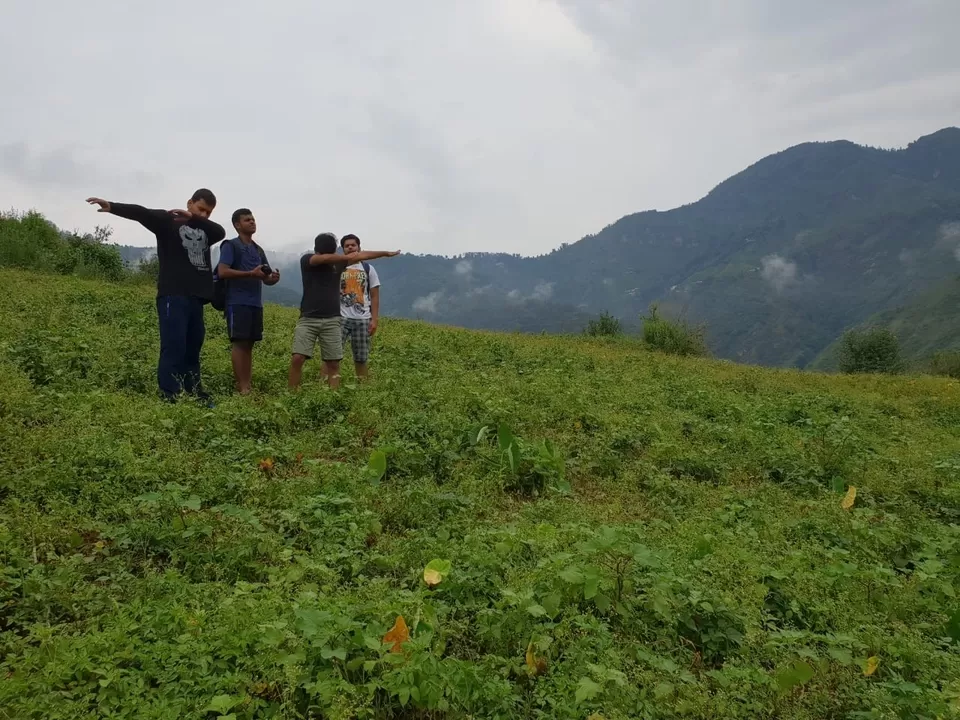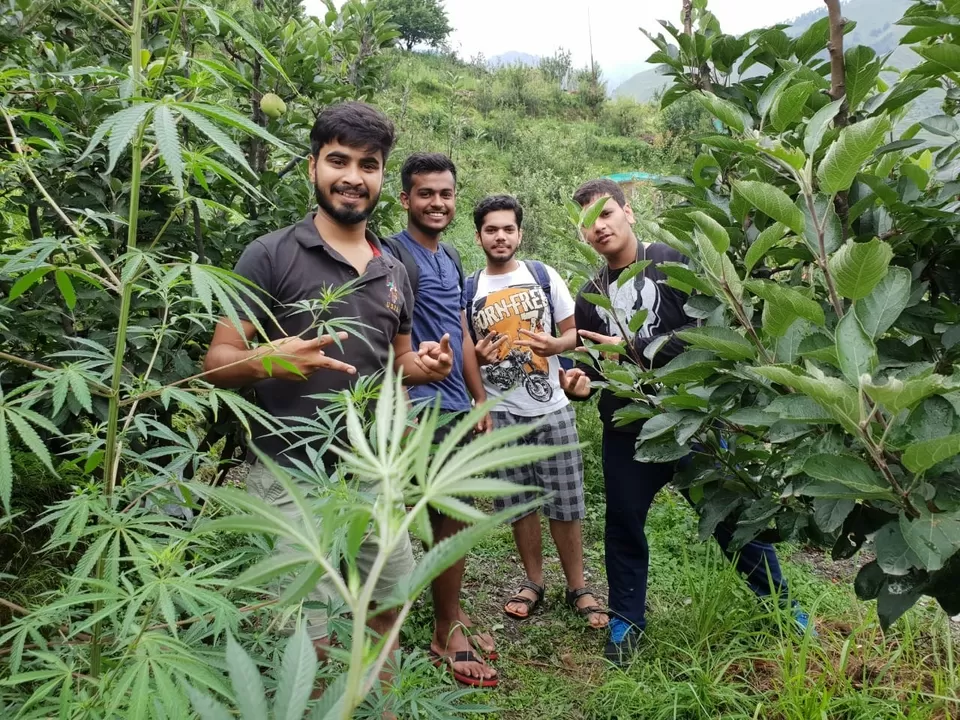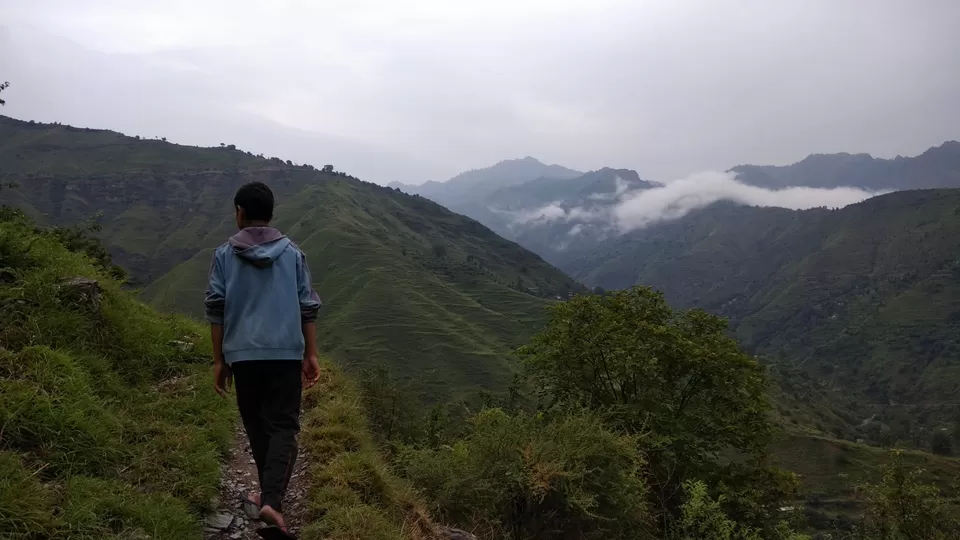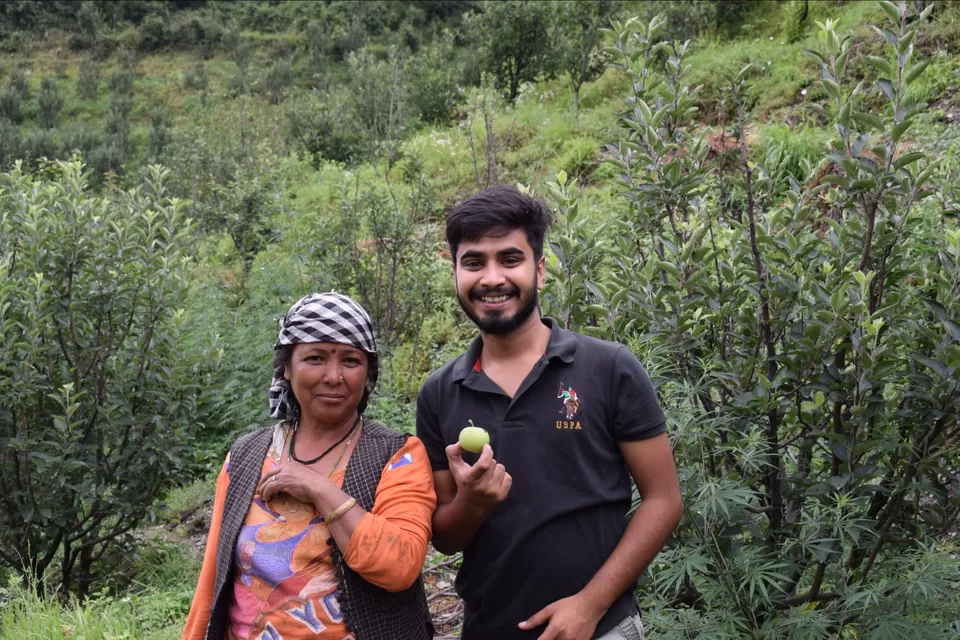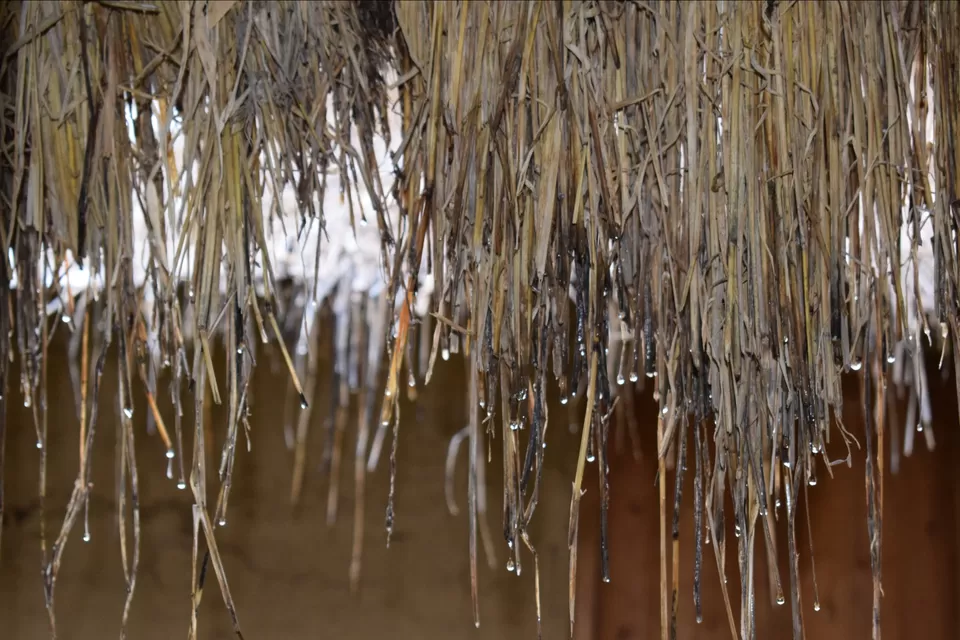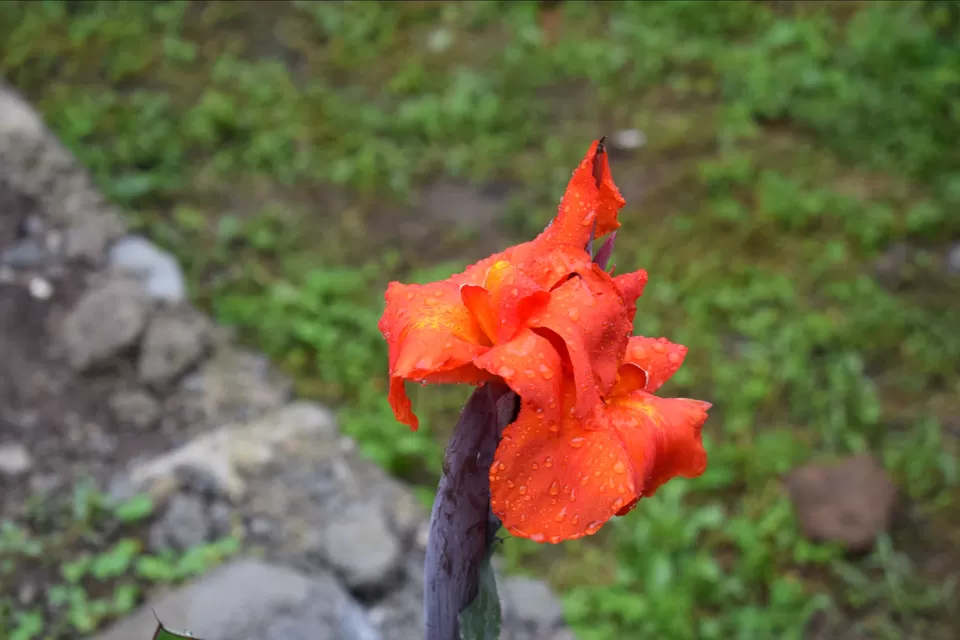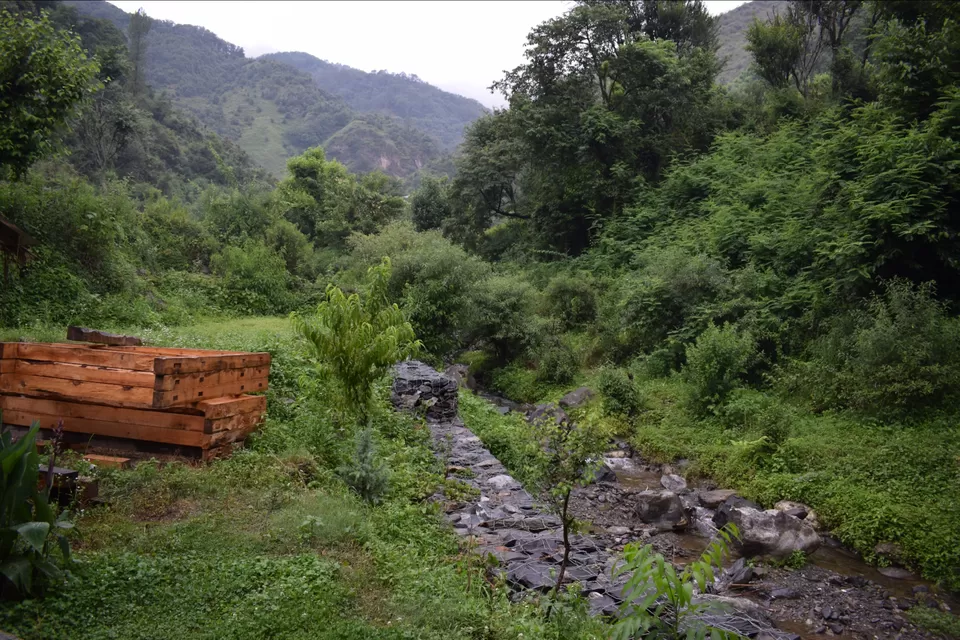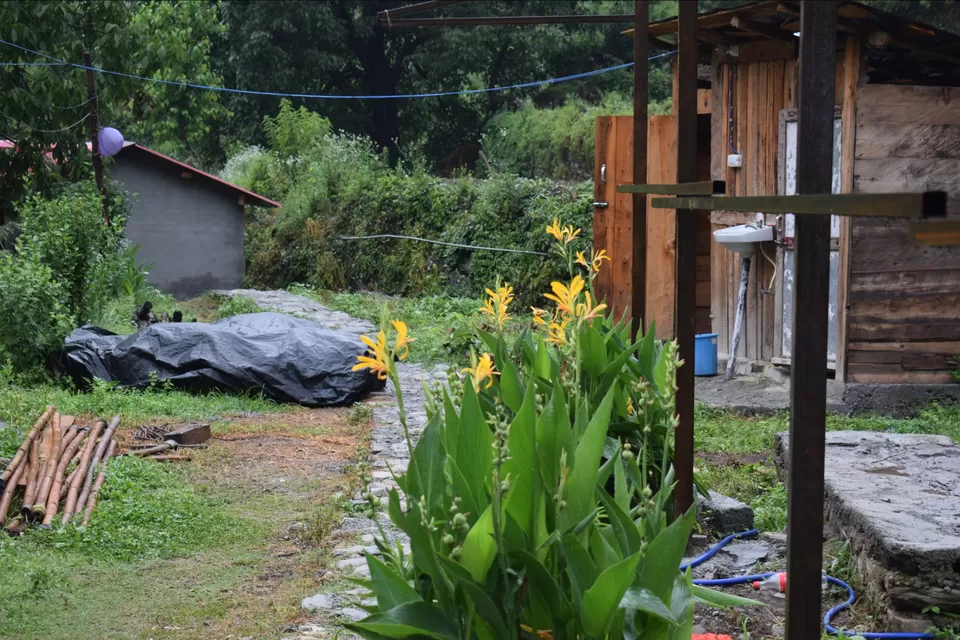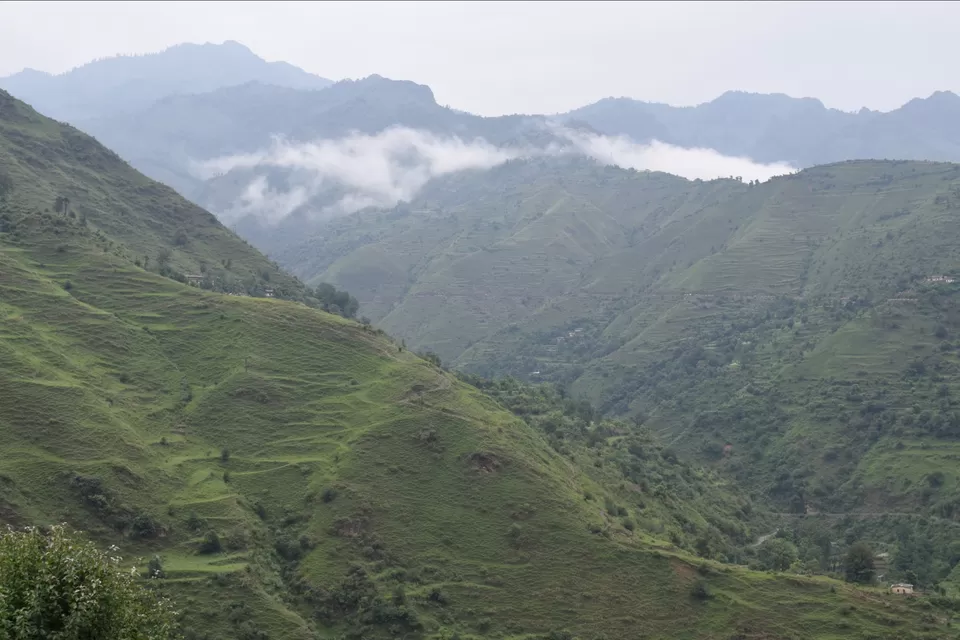 Then we trek back and had our breakfast and the variety there really amazed all of us as we never expected this much but anyway it made us more happy. Then after having breakfast it time for us too leave that beautiful sight.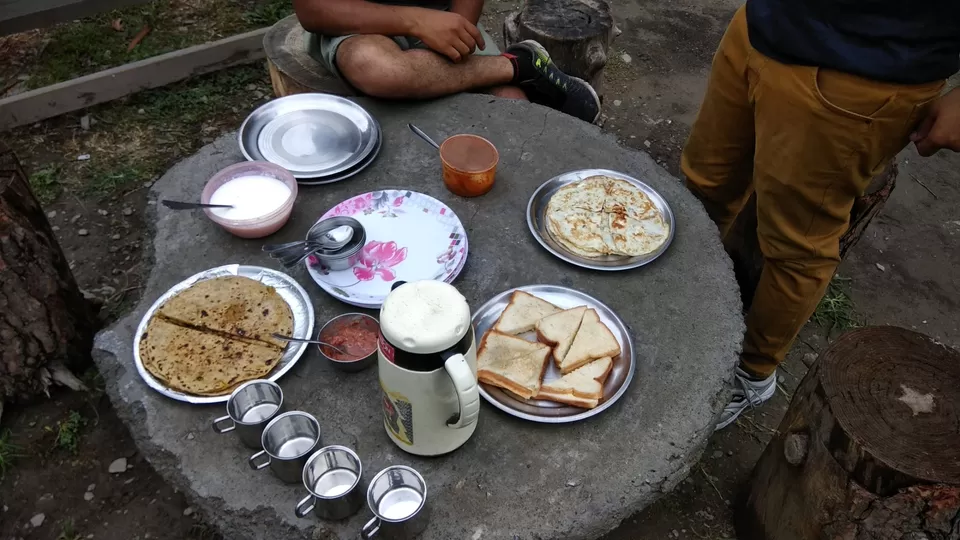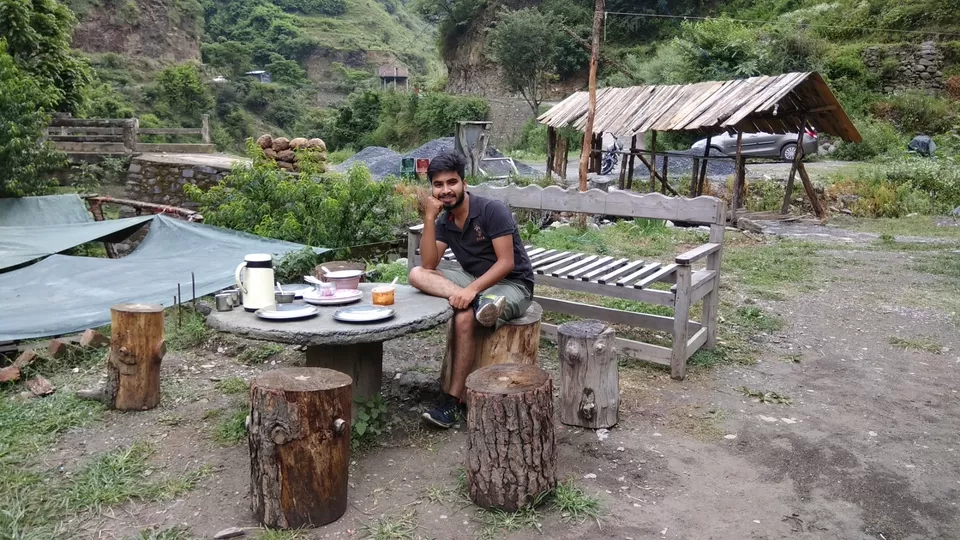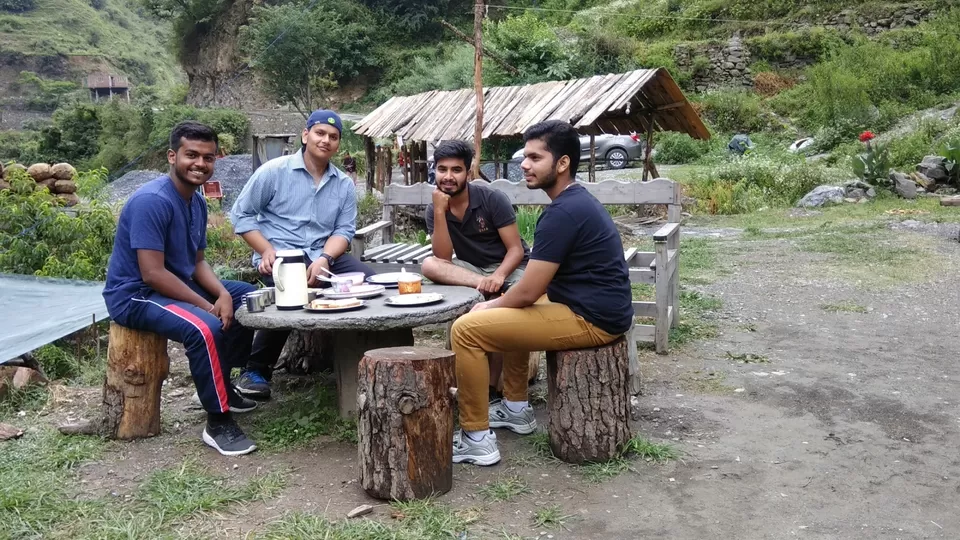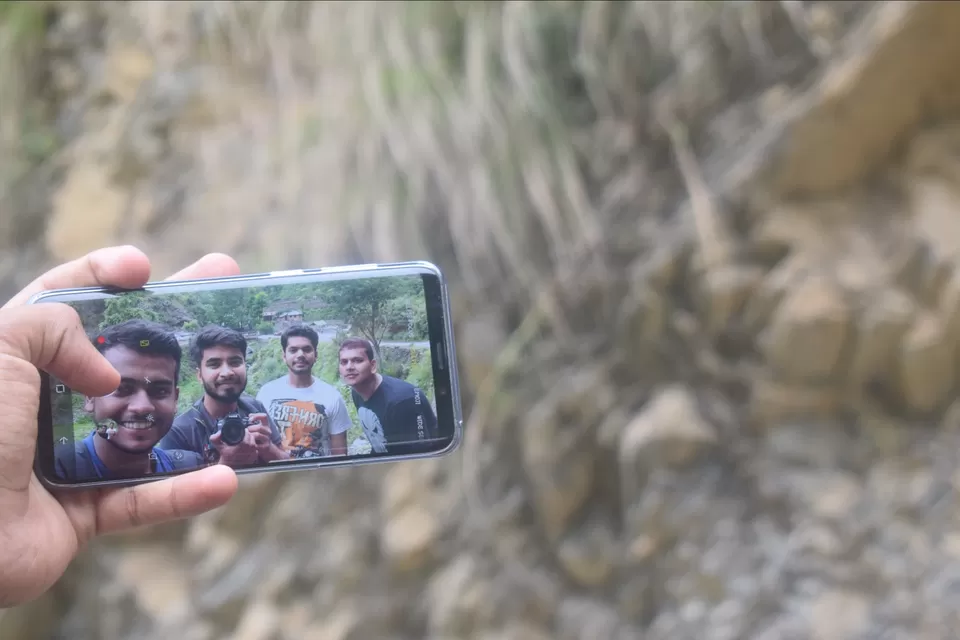 Then we head for another destination that was Bundher Caves. Its almost 30 km from Chakrata and for us the distance was approx 45 km. After covering 15 km max the road got narrow and it become almost one way ,really challenging one for our driver bhaiya but the real challenge was ahead i.e to reach Bundher Caves there was 3 km way that does not have road and you really have to ride on kaccha rasta and because of light shower last night it really become horror for us to only see those roads but anyhow we proceed and finally reached forest department below Bundher Caves. From there was 3 km trek that was well defined and adventurous the track goes from alpine forest pleasing . On the way we also got to know two locals who really helped us and be with us every time until we reached down again.
But whats at the top was real deal we all were amazed to see the beauty there. All the tiredness went at once and we all started running here there enjoying and clicking pictures. Bundher caves was really a gem we easily spent 2 hrs at the top and can stay more but light shower started again and it was becoming dark on the top. There were some locals practising local dance that we also enjoyed . It was real treat for the eyes to just see and feel the nature.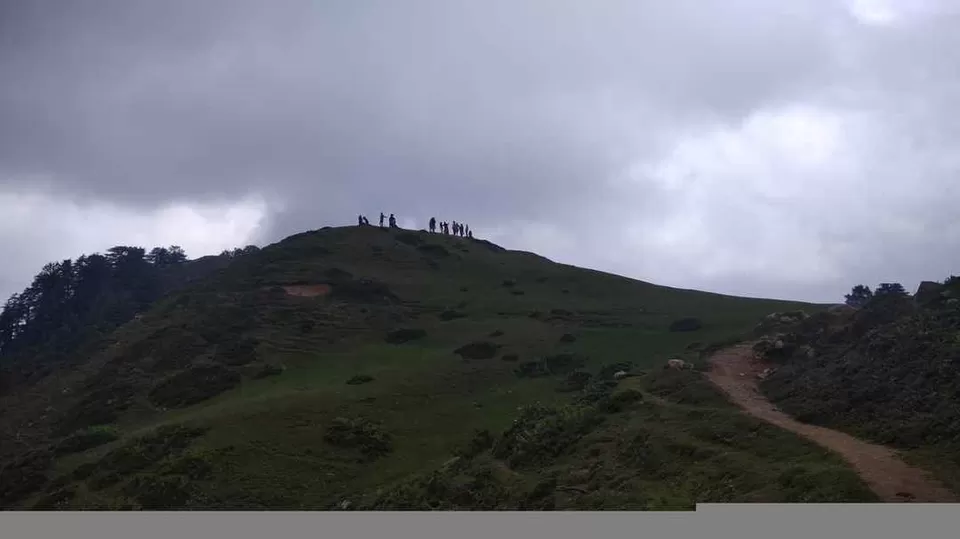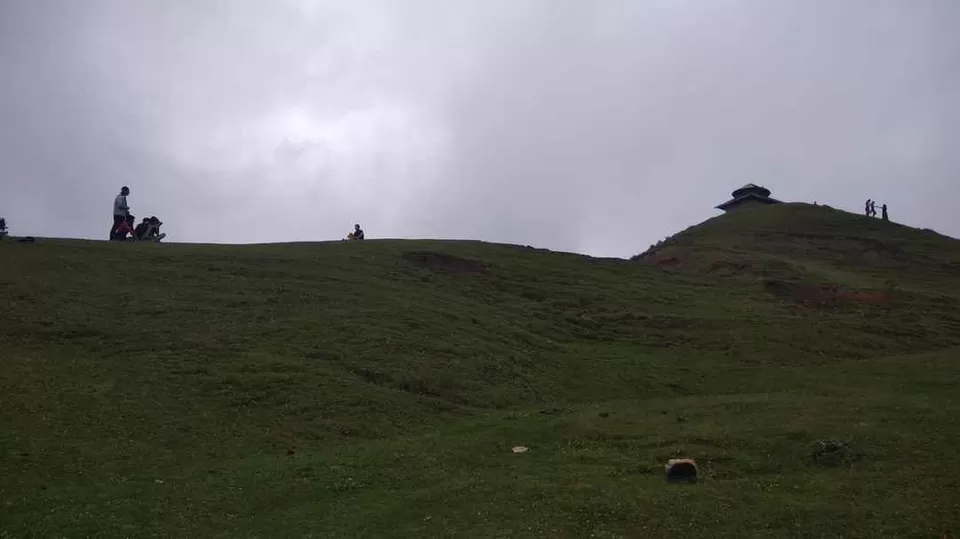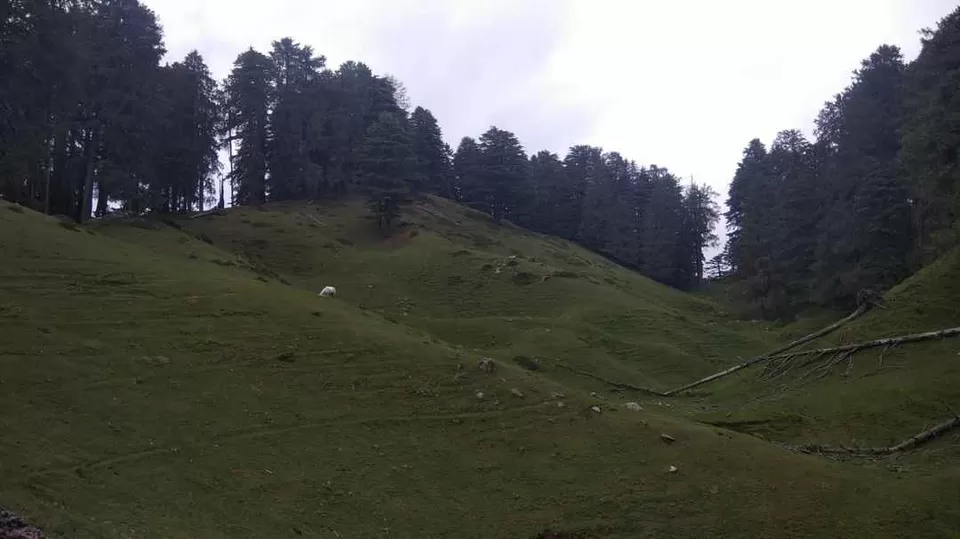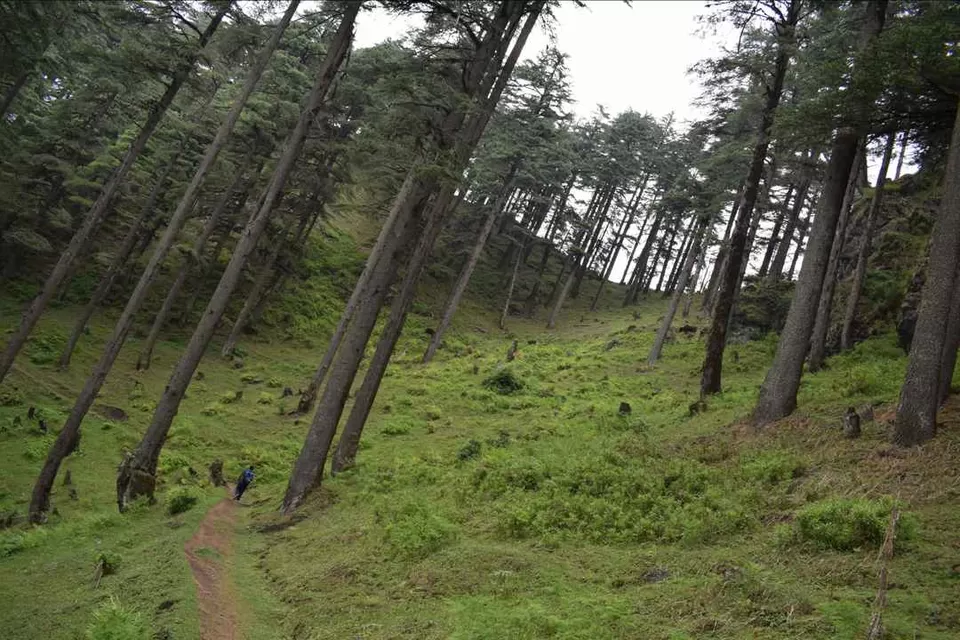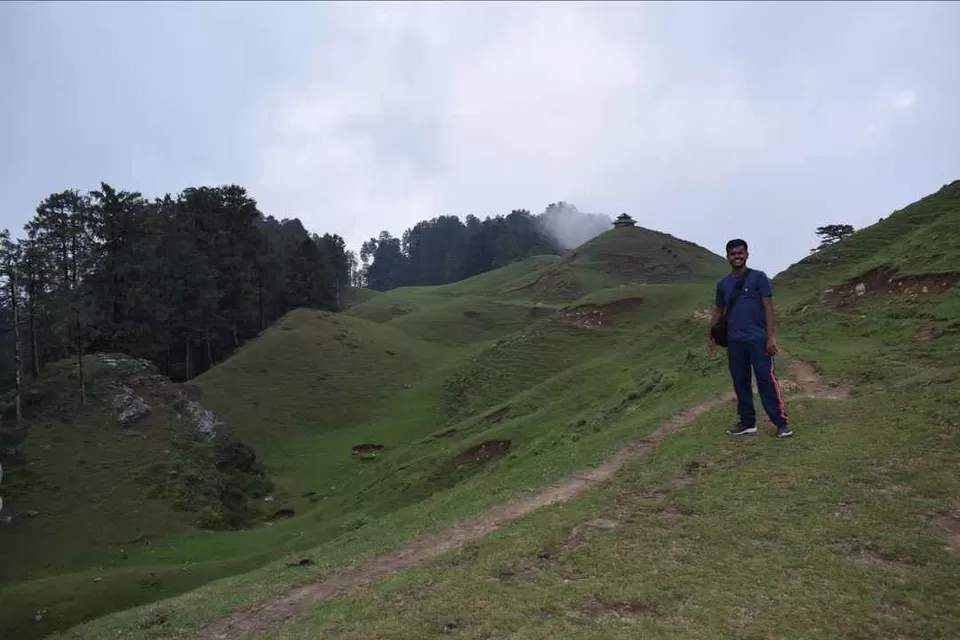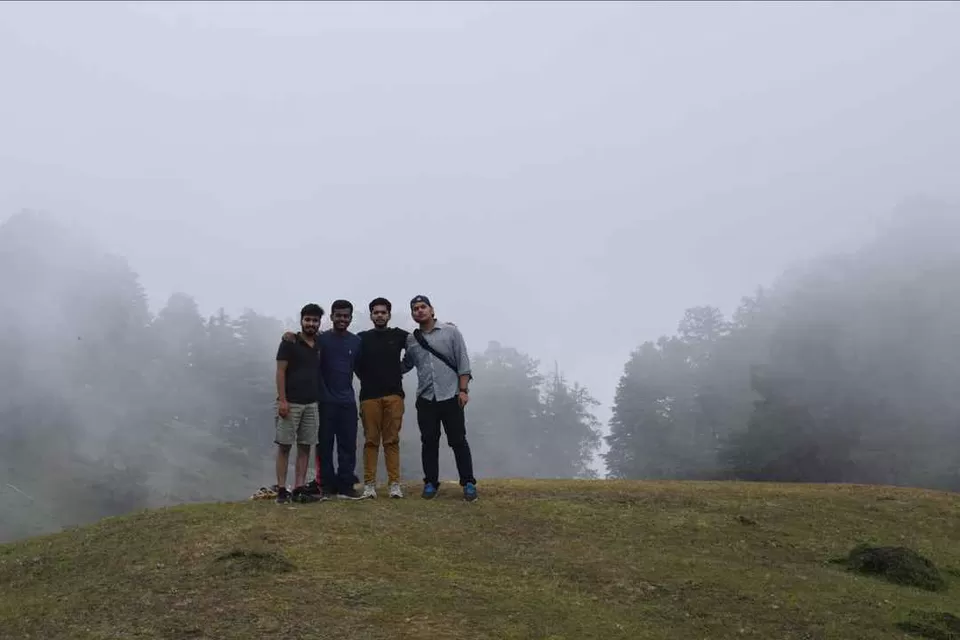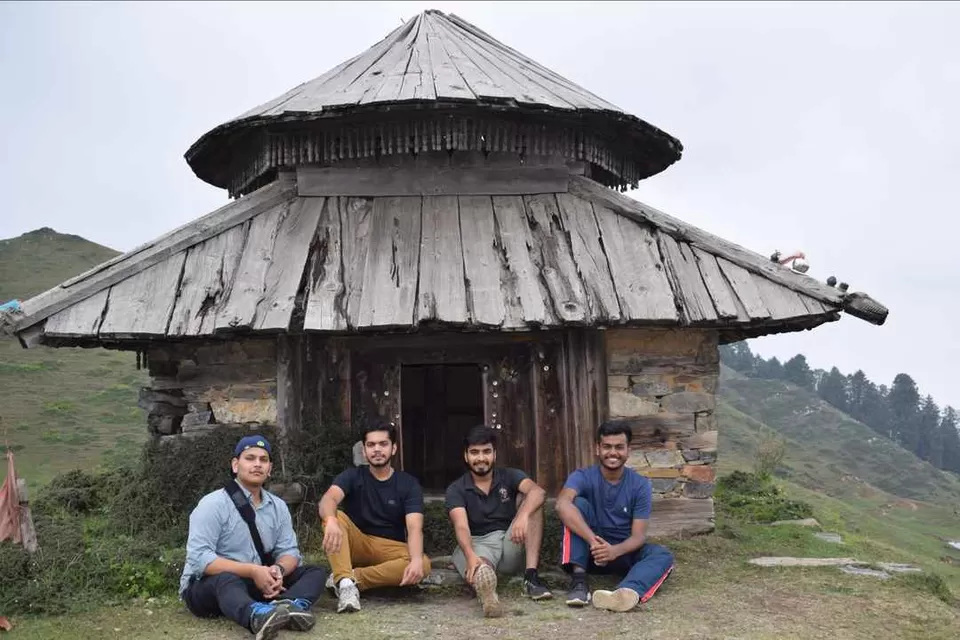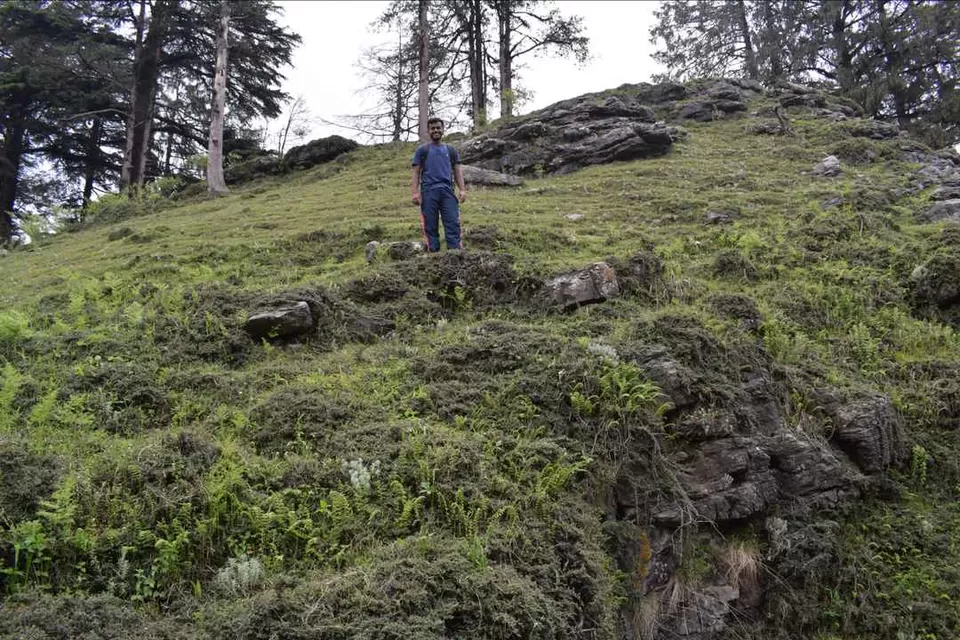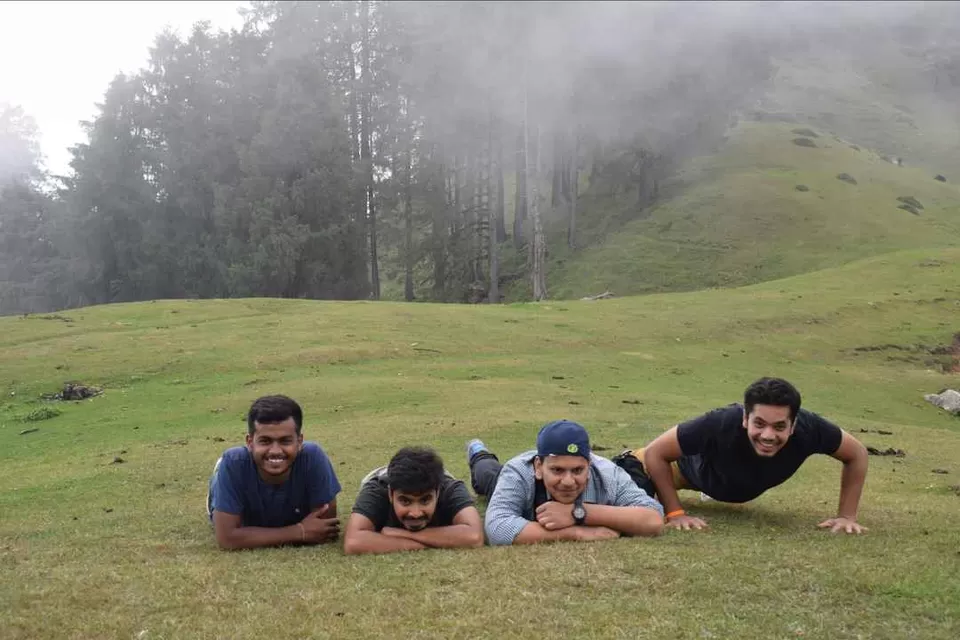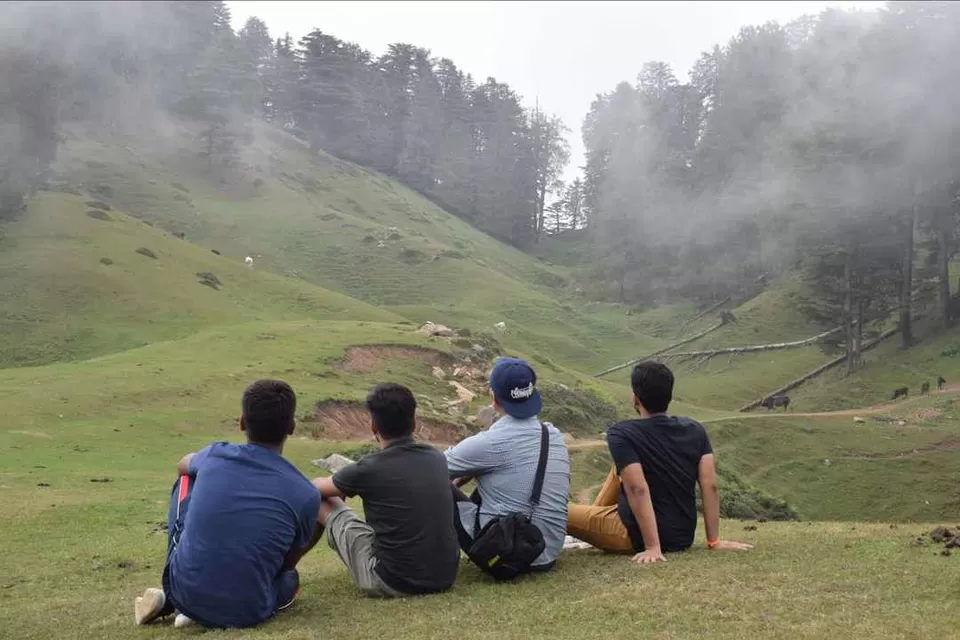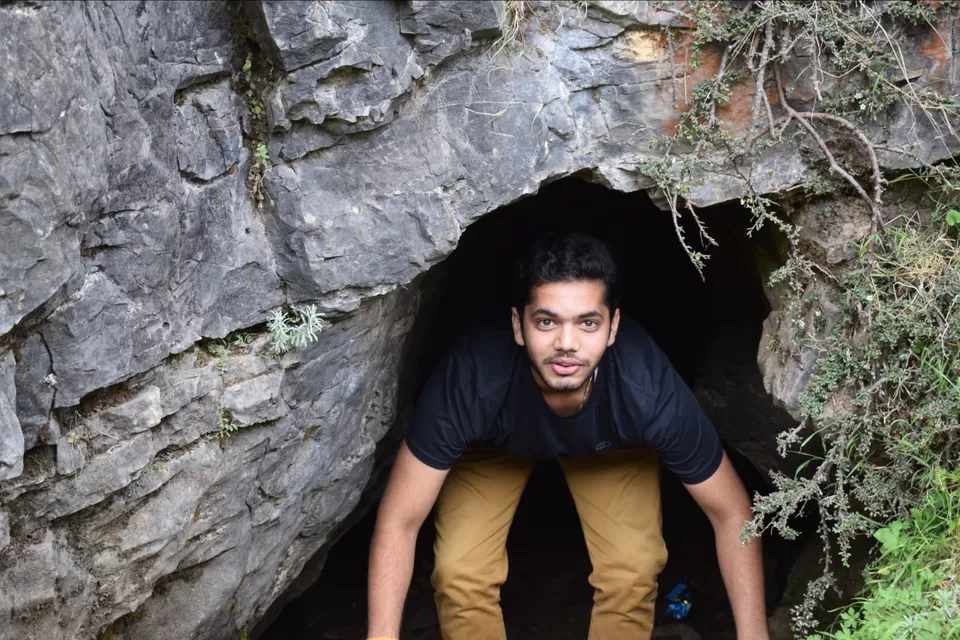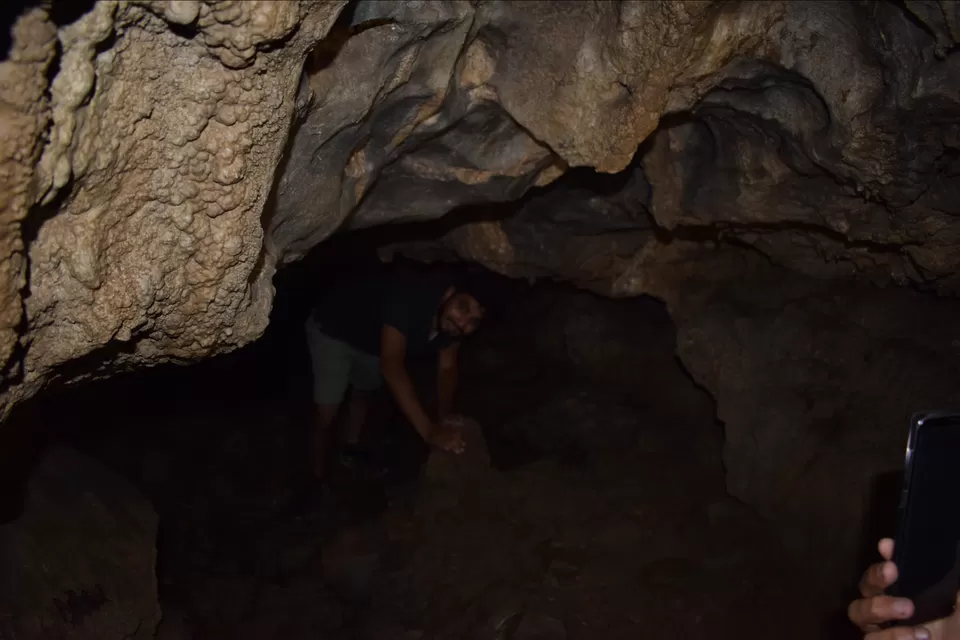 This cave was built by Pandavas and no one really knew the depth of this cave and we to were also able to go just inside the cave as it was really dark inside there.
Finally after spending mesmerizing time there we all along with our two local friends decided to trek down and had a bowl of Maggi and a cup of tea down from where we started our trek.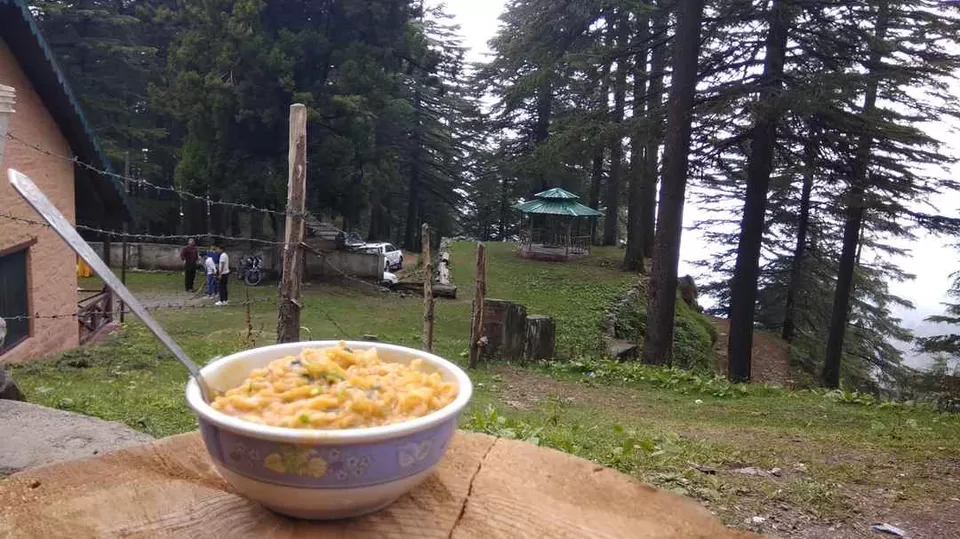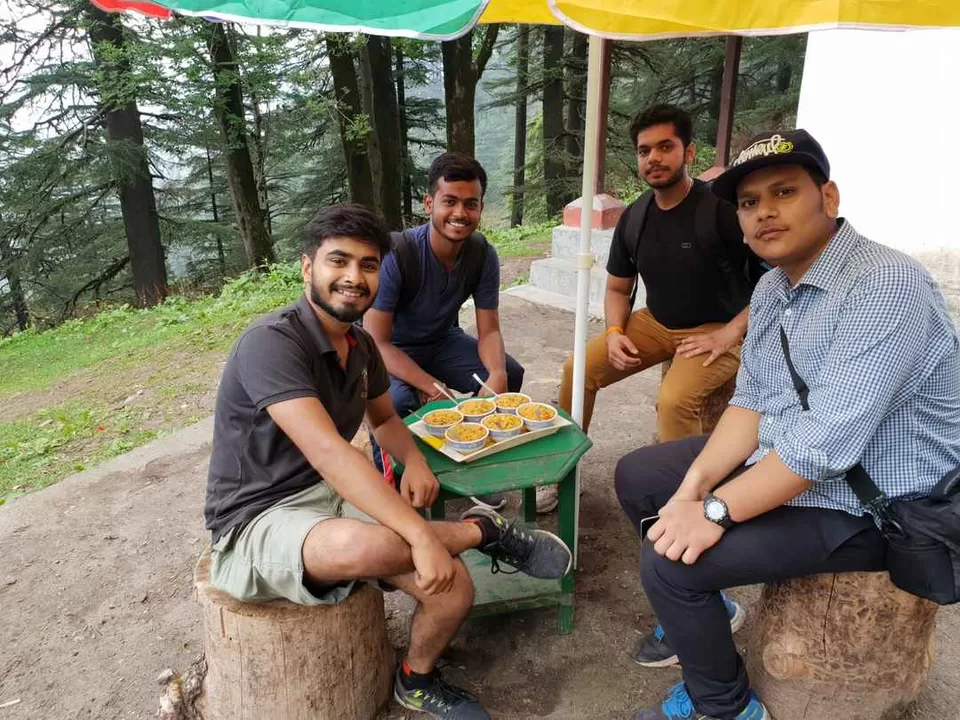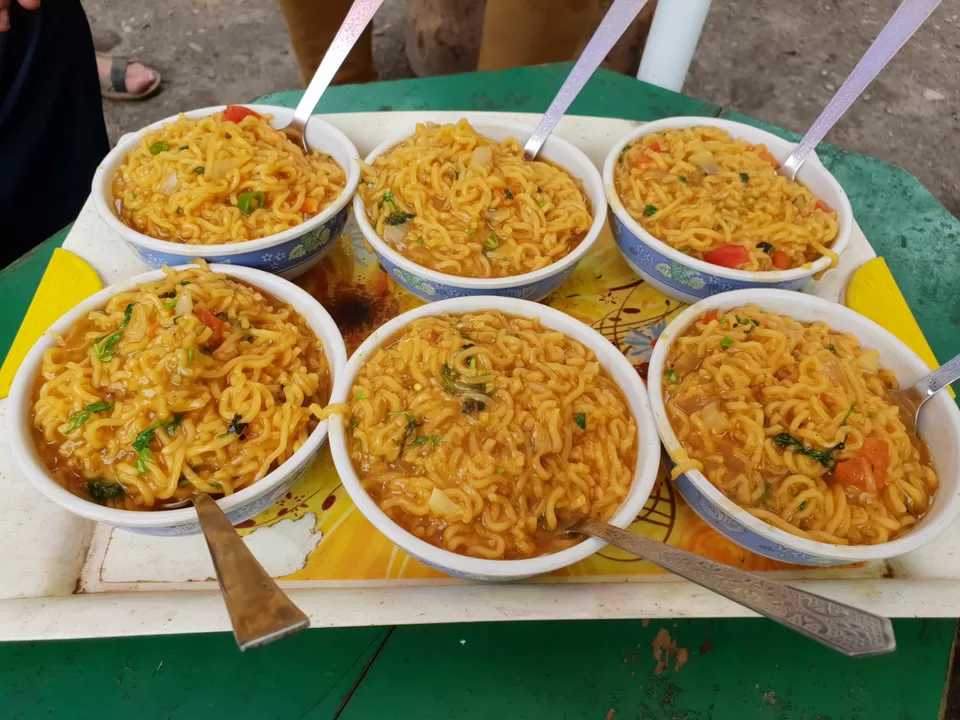 Then we head back towards Chakrata there was one place more on our way back but unfortunately we were not able to go there because of the extreme weather conditions up there at that day so we head towards our hotel in Chakrata.
One of the oldest and best affordable hotel in Chakrata. There we have suite booked for us having two double beds. After check in we head for the local market of Chakrata and see the local life there. It was really peaceful there.
Then after roaming here there freely we were back in our hotel and relaxed for some time. Then there was dinner waiting for us and they have buffet system there so we enjoyed the food to our last capacity. And went outside sit idle enjoying the cold breeze.
Good night of our second day in Chakrata
28/6/18
Late night fun lead to our delay in visiting a place known for seeing sunrise and sunset. So we relaxed and took our breakfast and enjoyed the view from our hotel.
Then we got to know that there was still not good weather condition in Deoban so we decide to proceed towards the place Chilmiri Neck famous for viewing sunrise and sunset. Reaching there we really regret to not be there at sunset or sunrise because view from there was really wonderful. But still we enjoyed our best and had some good pictures and time there.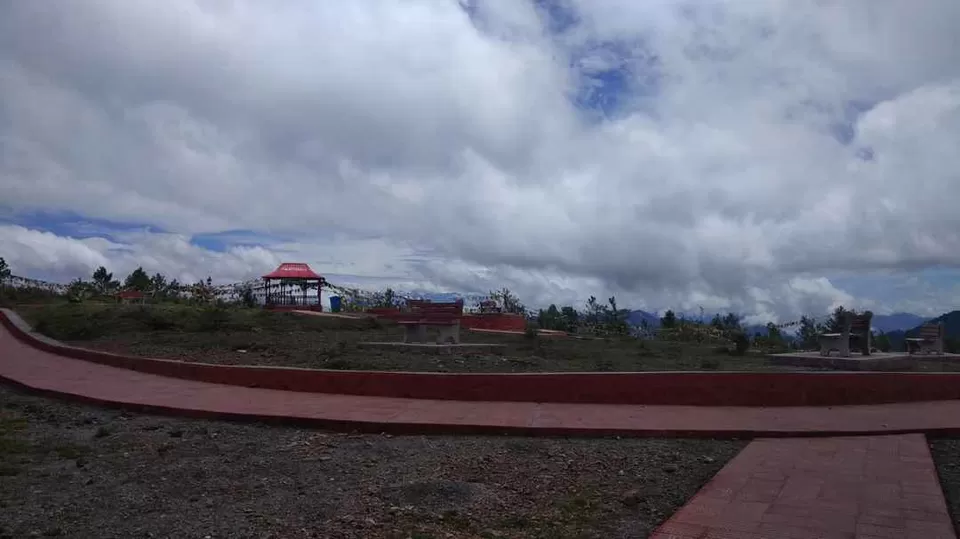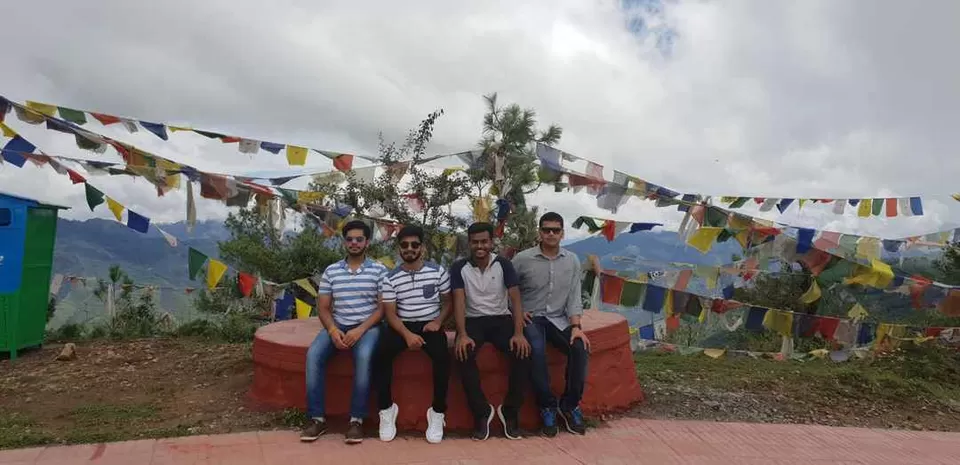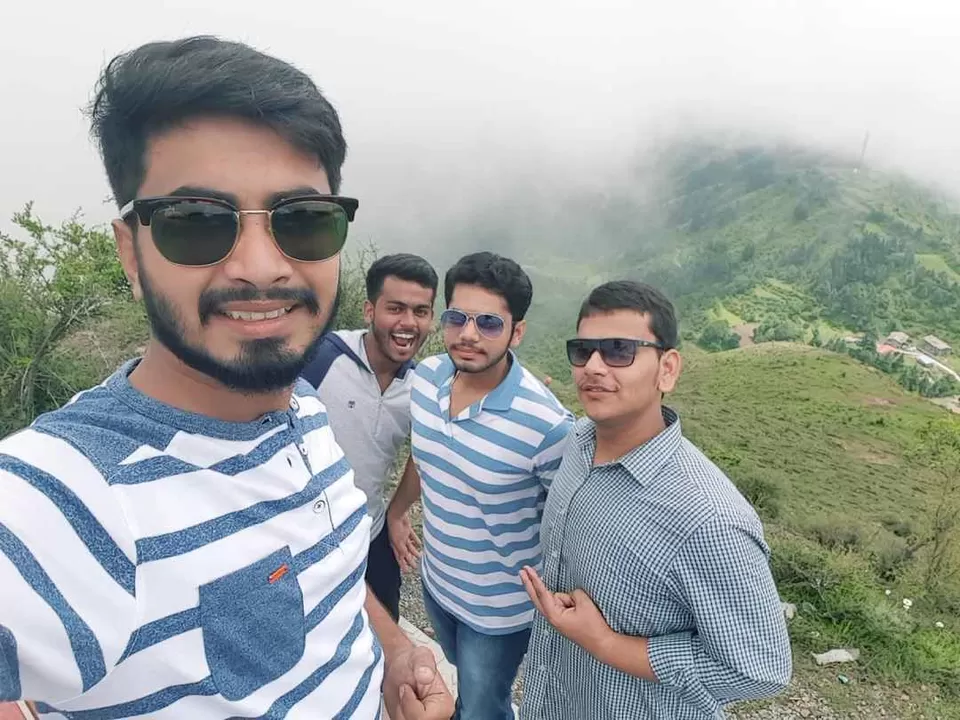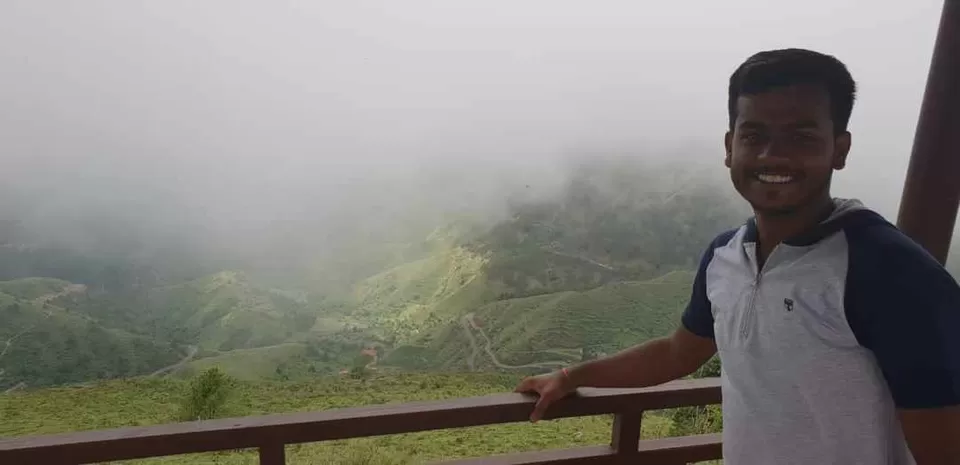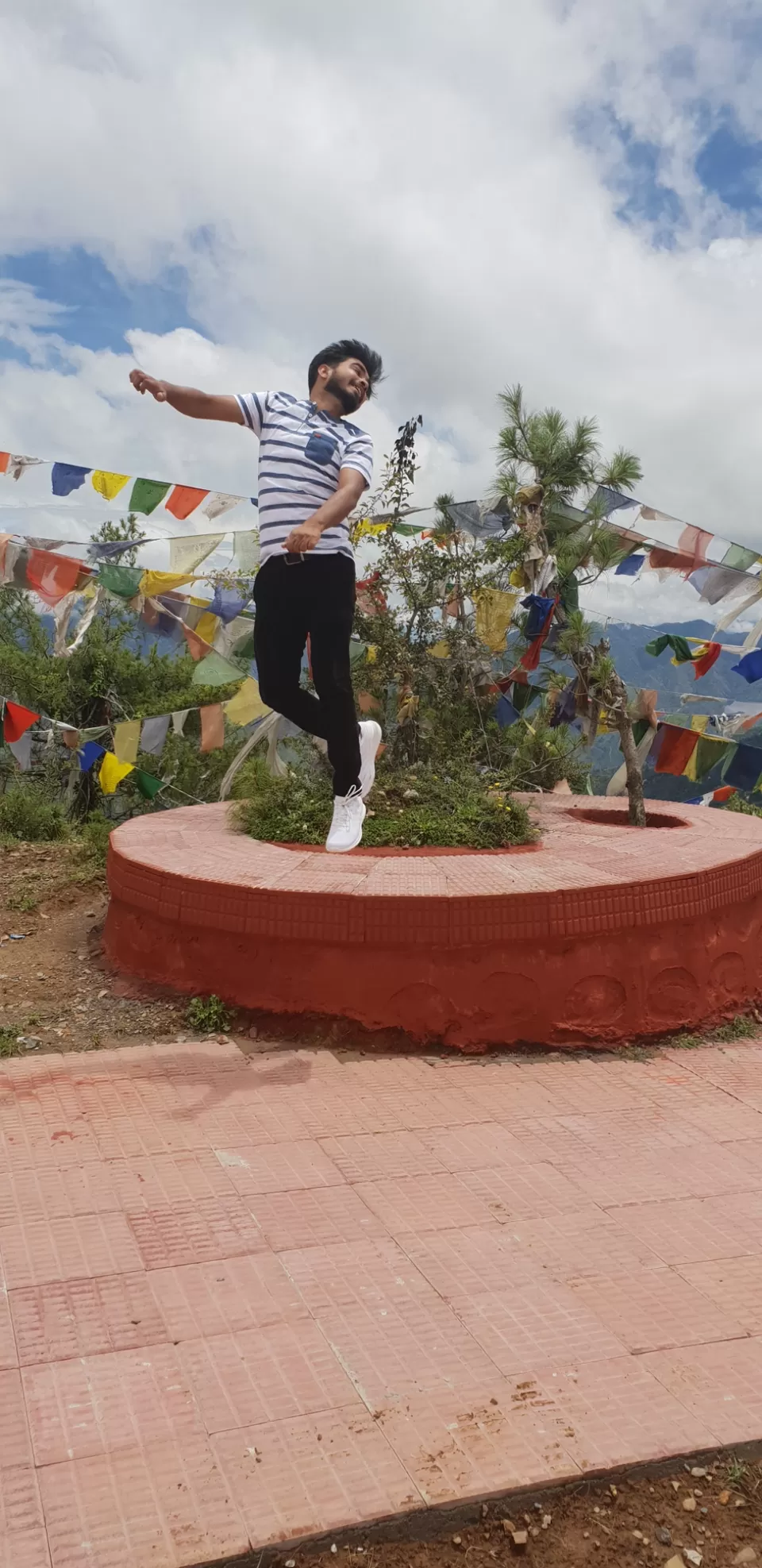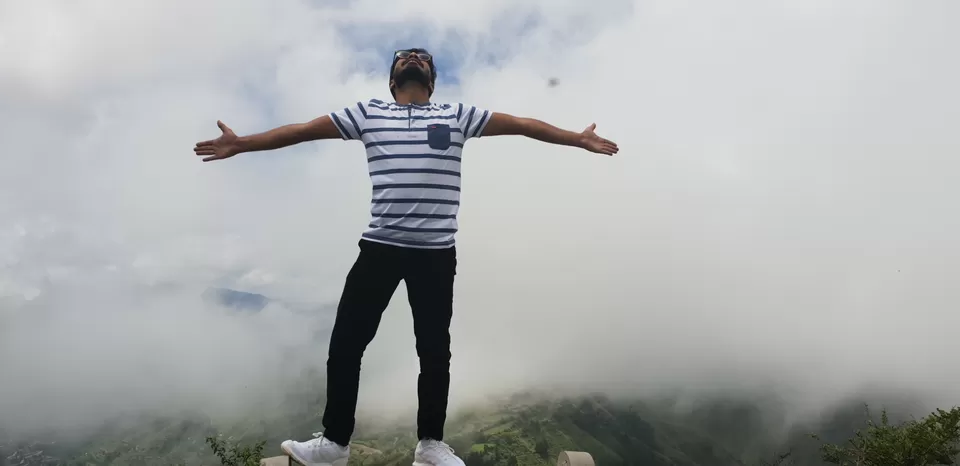 Then finally it was time for us too say goodbye to Chakrata a beautiful and most important peaceful hill station to get through the weekend. Then we head towards Dheradun and visited FRI on the back to our hometown its really a beautiful but a huge place to visit and we were lucky to witness the shooting of Mahesh Babu's upcoming movie. The weather was really good there.
---20₹ ticket per person at FRI---
Then after spending 2 hrs time there we again headed back to our hometown and on the way back we all were convinced to get the glimpse of Ganga Aarti in Haridwar and enjoy the famous Mathura wali ki aloo kachori and Prakash ki lassi in haridwar. That's finally mark the conclusion of our trip.
Camp cost- 1800₹ per person included 4 meals
Snow view hotel :- 4500₹ for suite include all meals for 4 persons