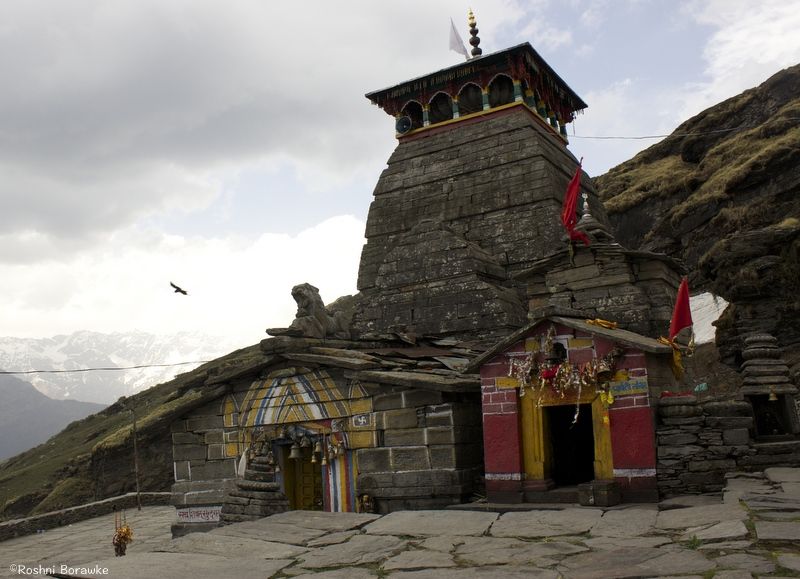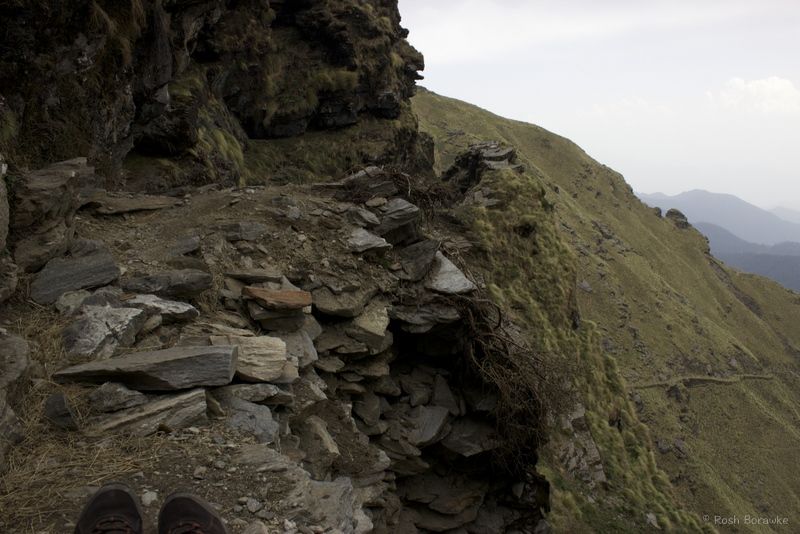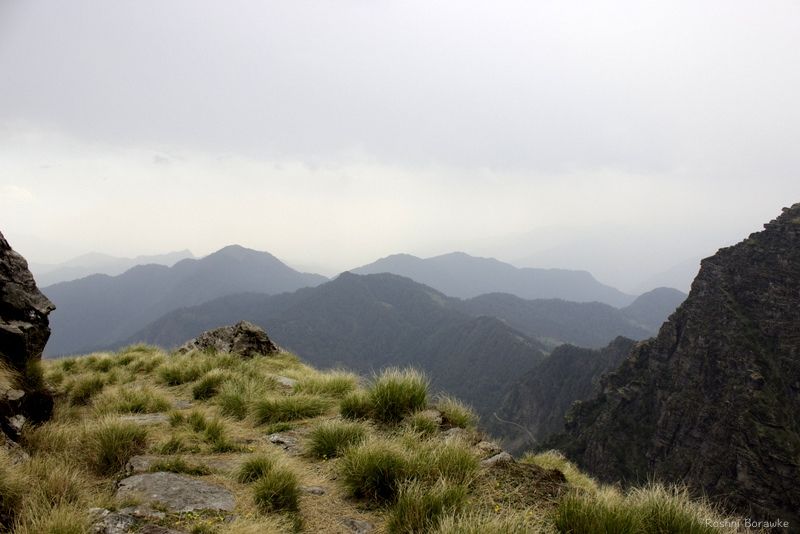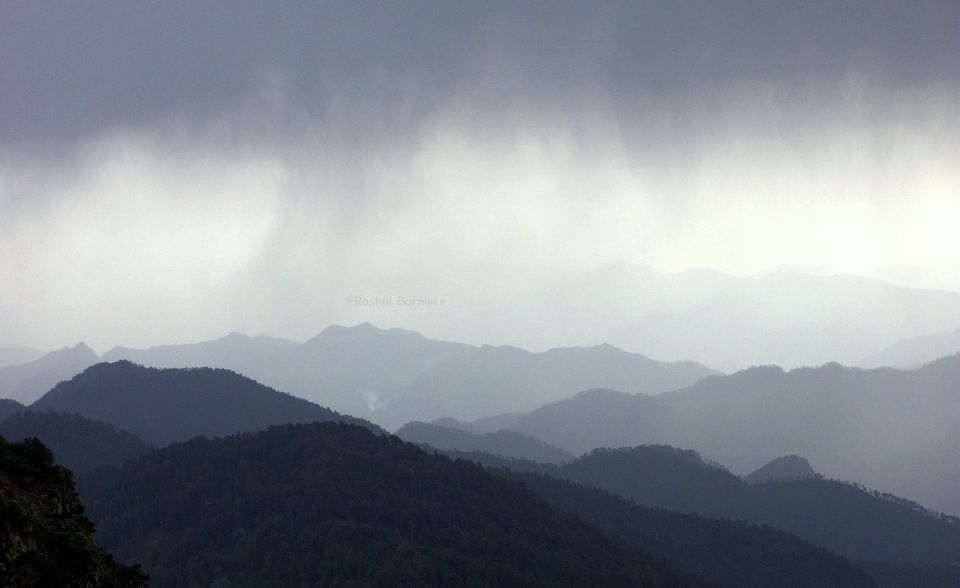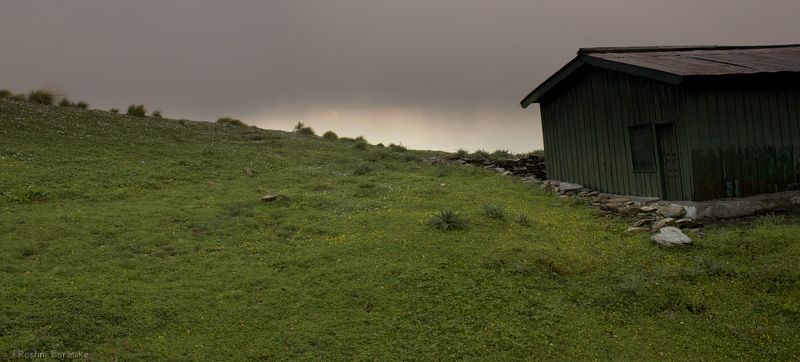 See part one of my Backpacking in Uttarakhand, Chopta post on my blog.
My Lord Shiva - a piece of him is at the Tungnath Temple - the highest man made temple on earth, at 10,073 feet above sea level is a wonder in itself.
The Tungnath temple is one of the Panch Kedar's. All these five temples are built with the same temple architecture about a thousand years ago.
here is how the story goes:
it is believed that after the last war (Mahabharat/ Kurukshetra) when the five Pandav brothers killed everyone that they laid their eyes on (including their kin) had a realization that this deed will surely take them to hell. They all then decided to pray to lord Shiva for forgiveness; which they knew was not coming easy. Lord Shiva, told them if they can find him, they may have a chance of forgiveness and he will show them the path to heaven.
The five Pandav brothers with Draupadi came to a halt when they saw a heard of bullocks in a himalayan valley (we today know this place as Kedarnath in Uttarakhand), One of the brothers identified Lord Shiva in the heard and Bheem (the strongest of the five) tired to get hold of that one Bull that tried to escape. At that very moment Shiva left this body by destroying it into pieces. Today there are five different temples at each of these spots: The Kalpeshwar (Head) Rudranath (Face, the only temple on earth where the face of Lord Shiva is worshipped), Tungnath (Chest and Arms), Madhya Maheshwar (Midriff) and Kedarnath (back and hind legs) - body parts of the bull.
I was late to start the trek and was very slow on the steep uphill from base at 8,790 feet altitute to the top at 10,073 feet with a quick altitude climb of just 4 kilometers. I took a horse back ride up this cemented trail and could already see dark clouds coming my way.
Seeked for my blessings and then decided I could not go up the Chandrashila peak, for a 360 degrees view of the himalayan mountains. But I did take a walk down the lesser known trail; through the jungle…
It was a thrilling start, at this point the trail was broken and I sat down to cross this patch through. The scariest part was when I reached the forest and realised there could be bears here and that I was not carrying my can of pepper spray :O
On this way down you see a few stone stairs going up, take those and trek up for about 2 kilometres to reach this beautiful hidden meadow…
Would like another post with mythological stories told by the locals in Uttarakhand? Do mention in the comments section below.
Luv,
Rosh
Frequent Searches Leading To This Page:-
Places for a solo trip in uttarakhand, top romantic place in uttarakhand, hippie destinations in uttarakhand, less crowded hill stations in uttarakhand, unexplored places near mussoorie, 3 star hotel in srinagar uttarakhand,