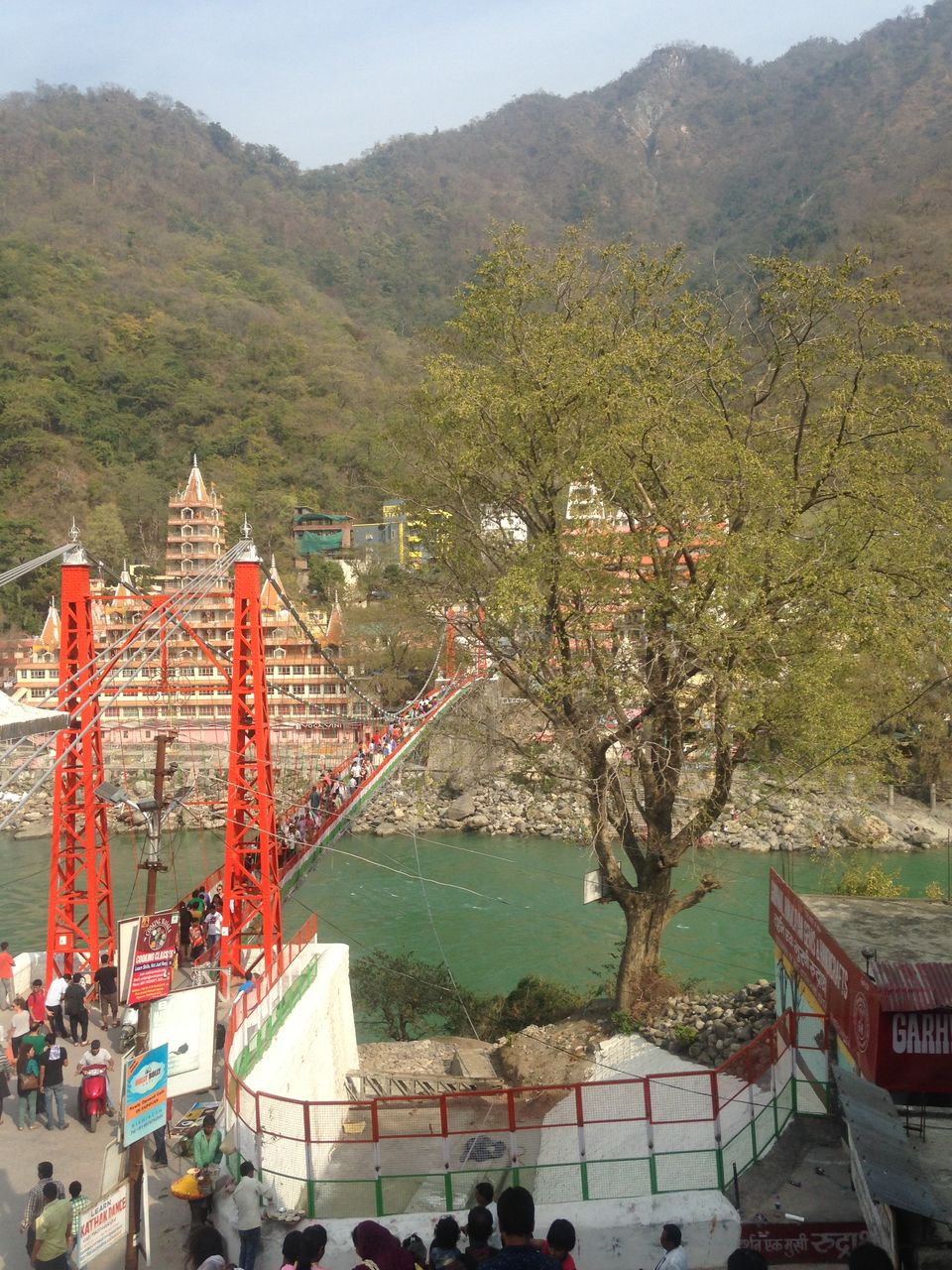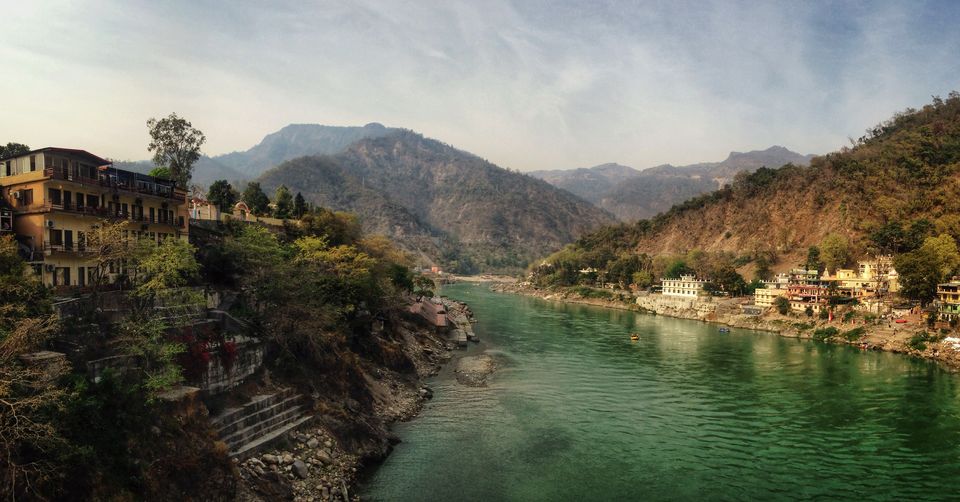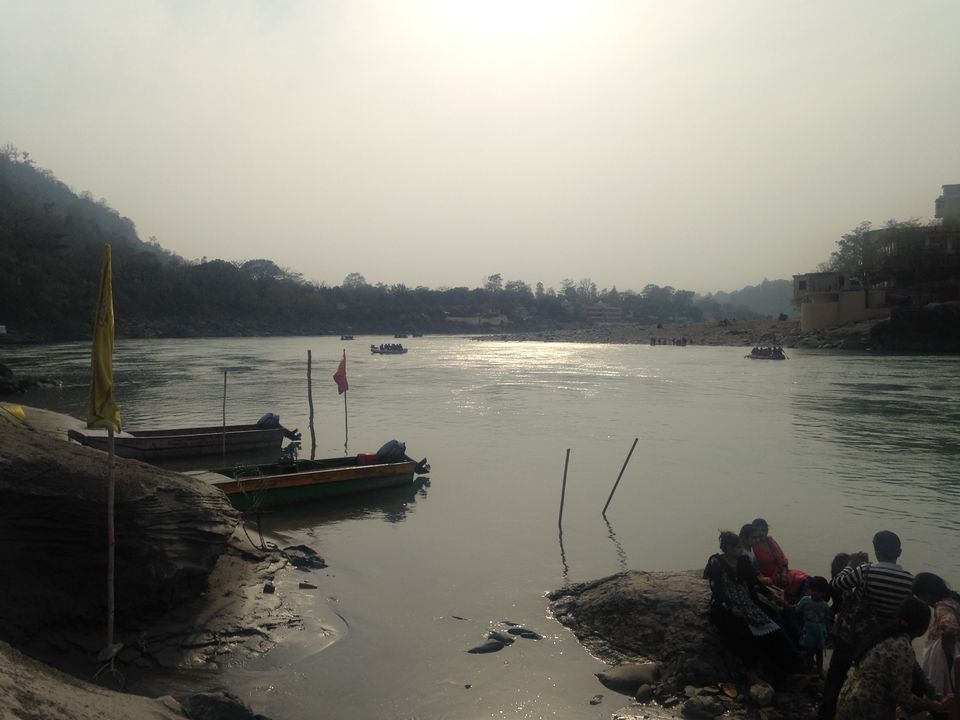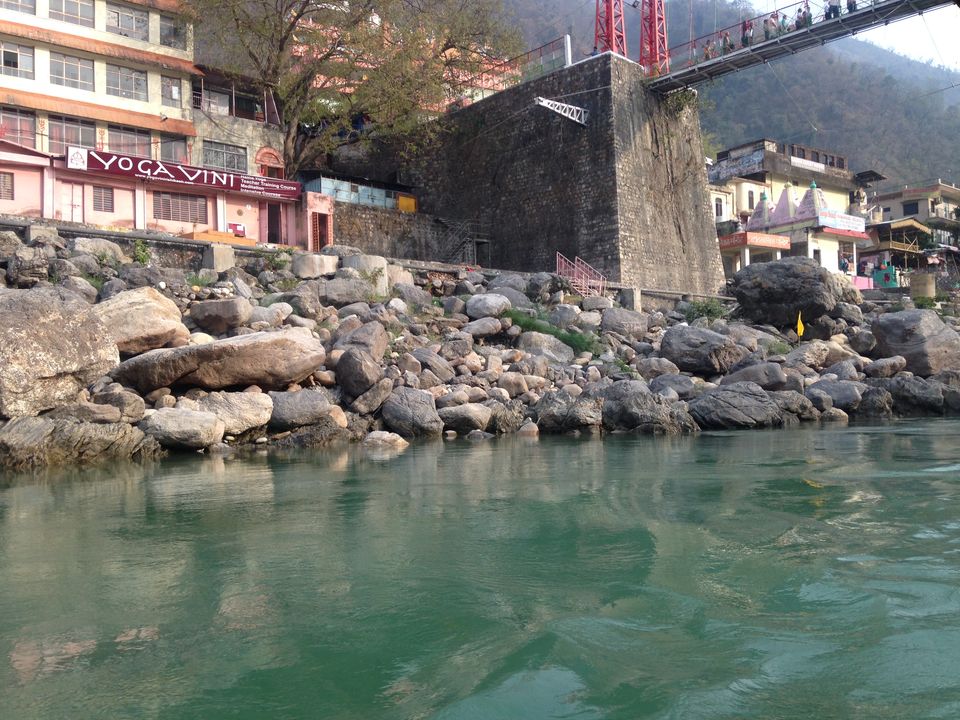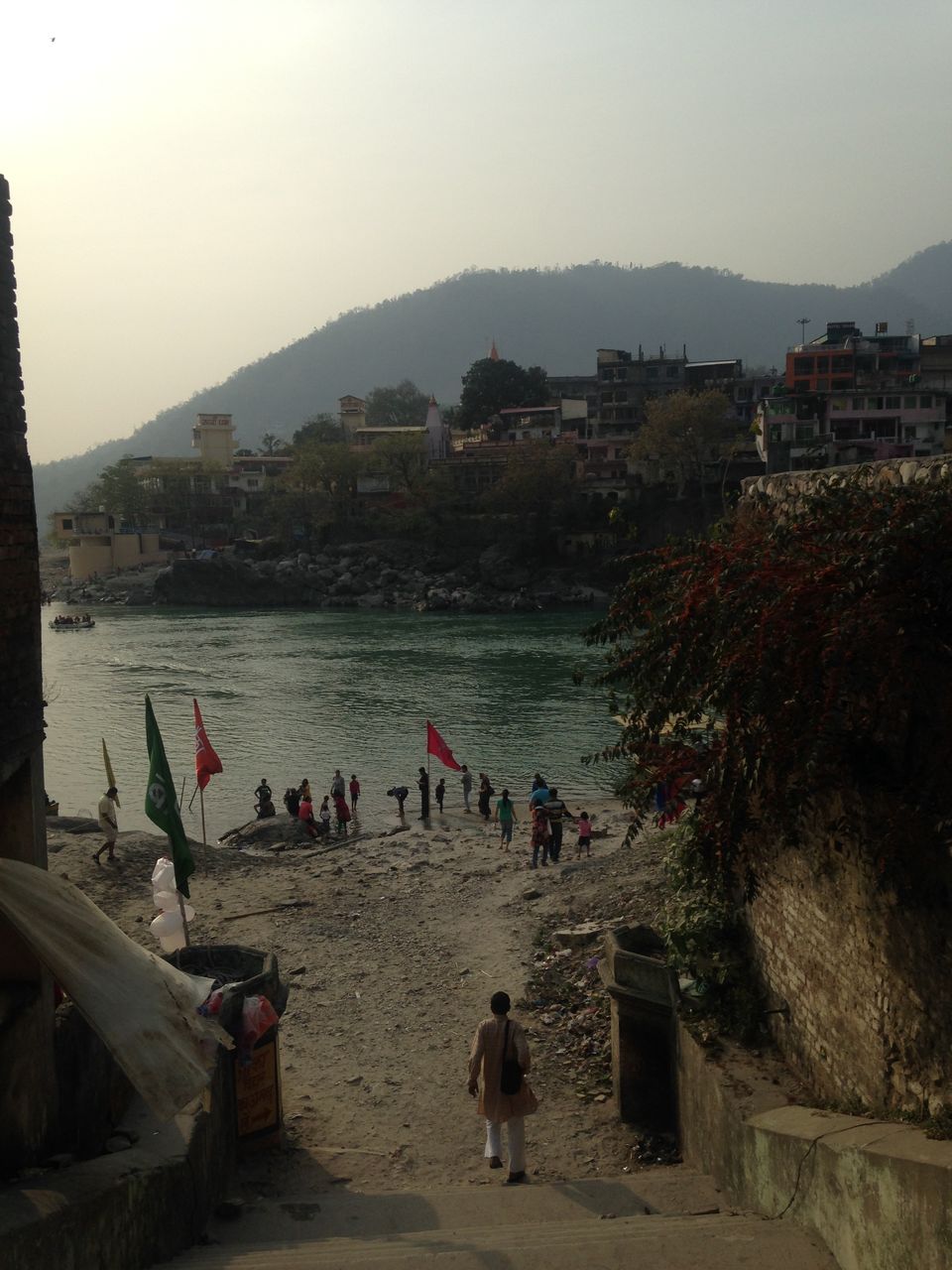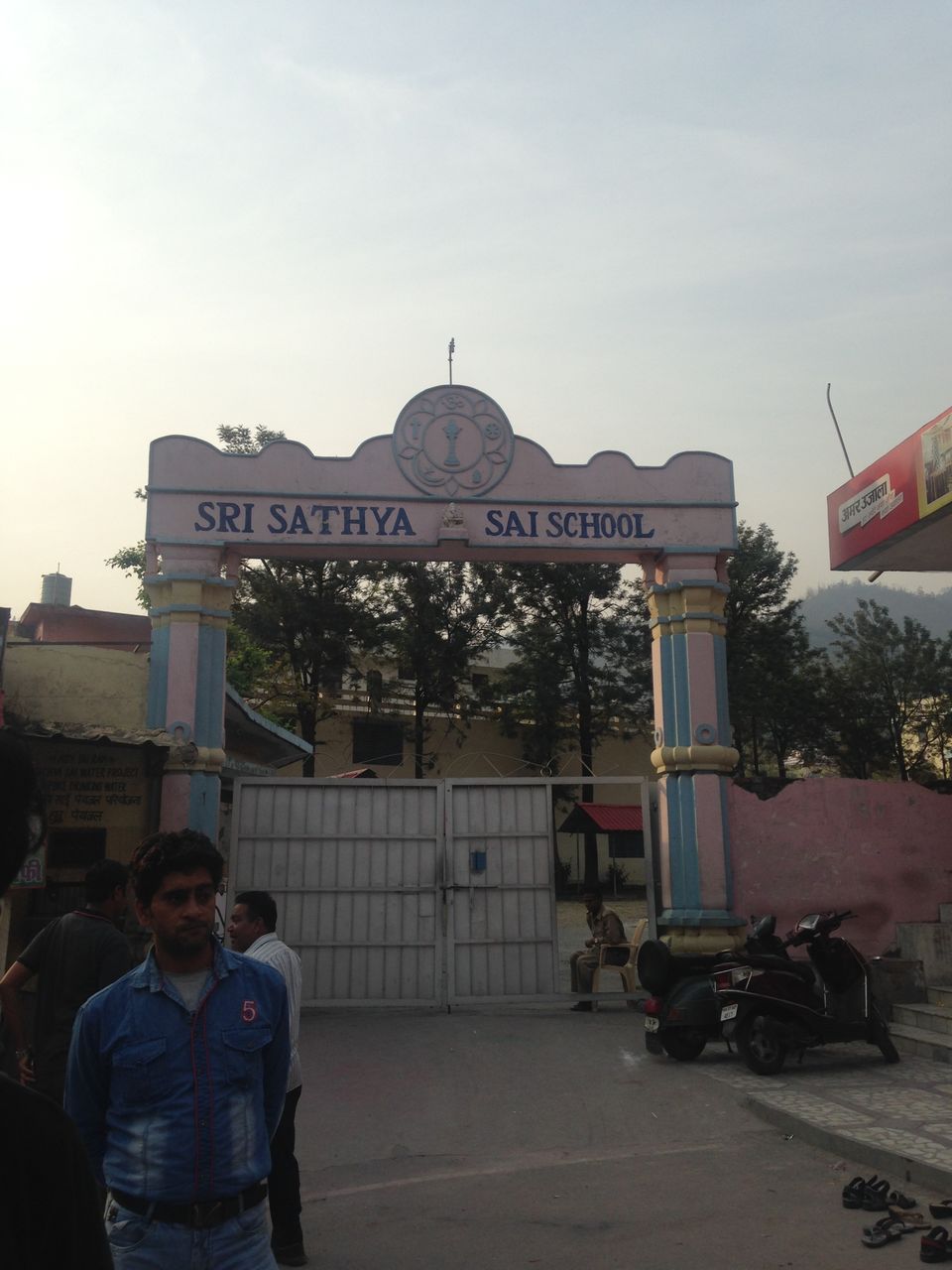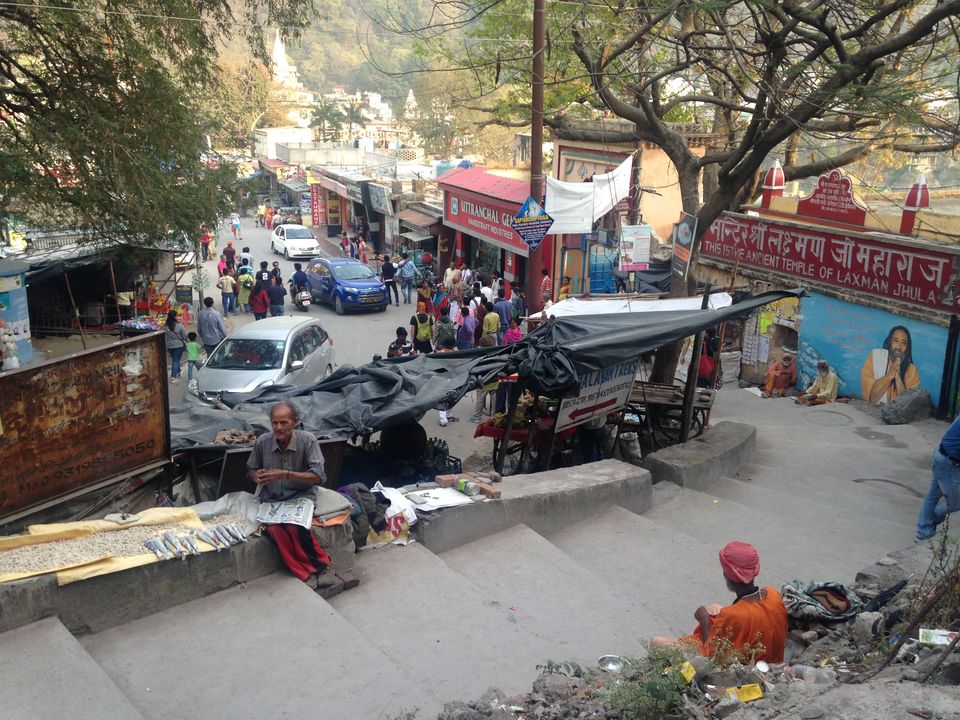 It was a shot trip to Rishikesh which hold many memories to relish and cheer. Rishikesh is the place where you can find blend of art,culture,emotions,belief and above all a place to get merged in. If you are planning for a short weekend with your family, friends then check out this place for more. 
The trip started from Delhi with 2 Chai Stops and finally relaxing at Laxman Jhula. Laxman Jhula is famous because it's been told that Laxamana crossed the Ganges with a jute rope and hence the hanging jhula was made keeping in mind this story. During the evening, it's really crowded and you can expect bikes,motorcycles,scooty crossing from one end to another with the help of Laxman Jhula. There is Ram Jhula also located few metres below the Laxman Jhula. Also there is a provision of doing river rating, cliff jumping and trekking. You can contact the local shops nearby to get more information and yup it's budget friendly.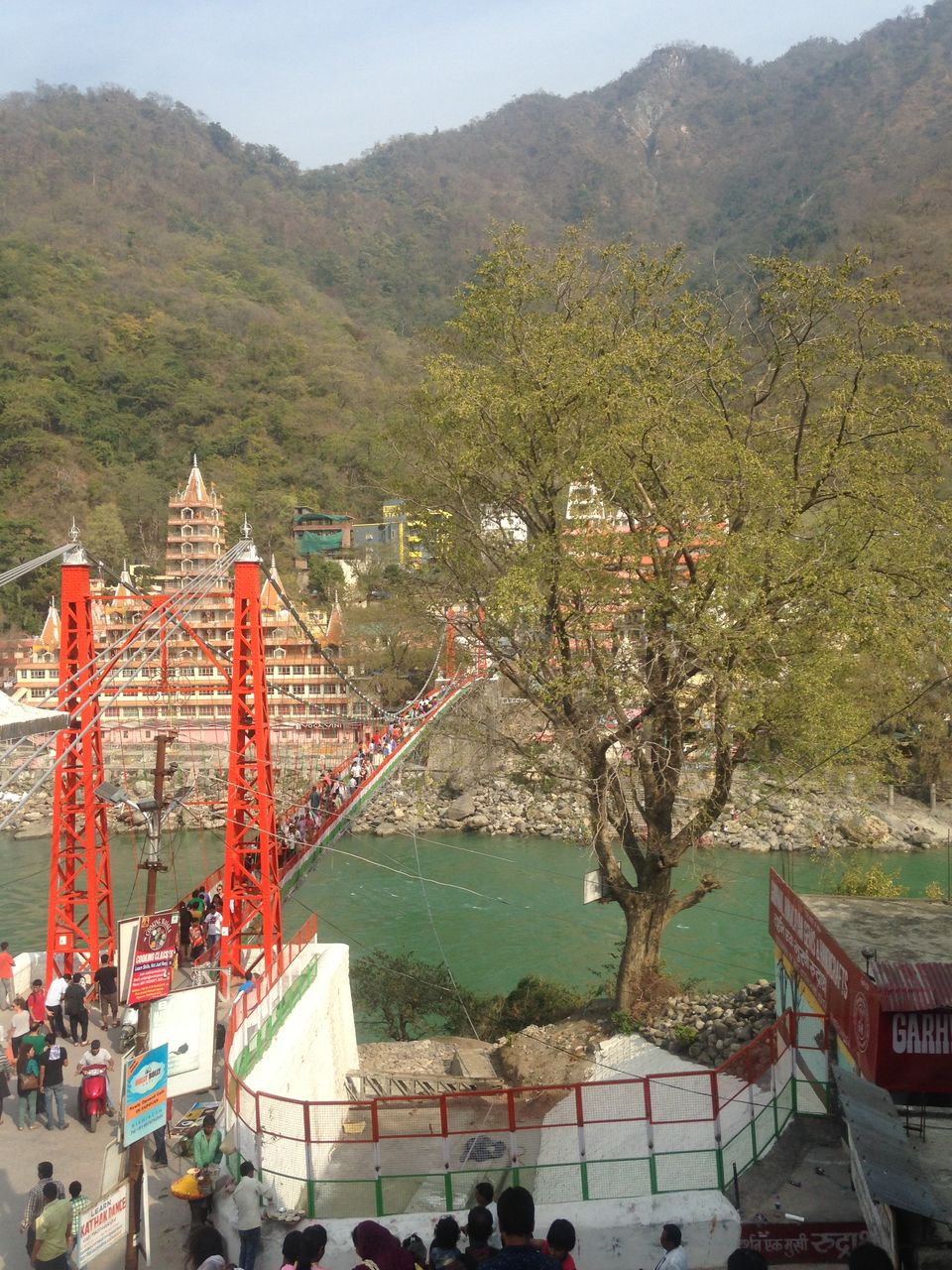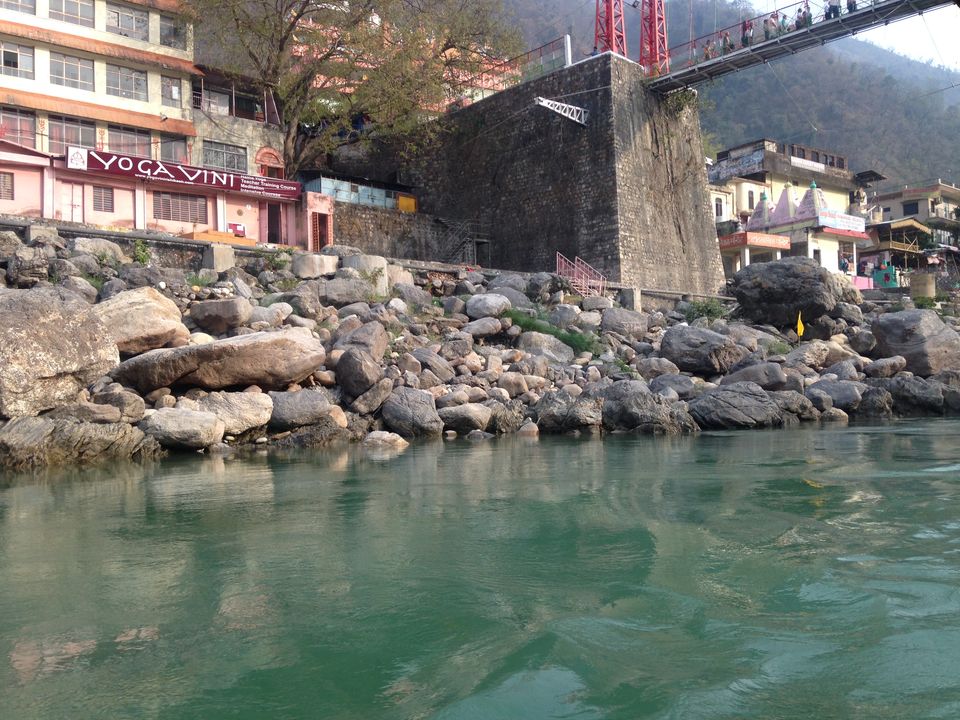 After crossing from one end to another end of Laxmana Jhula, we finally came down to have a glimpse of holy Ganga and to shower some water over us.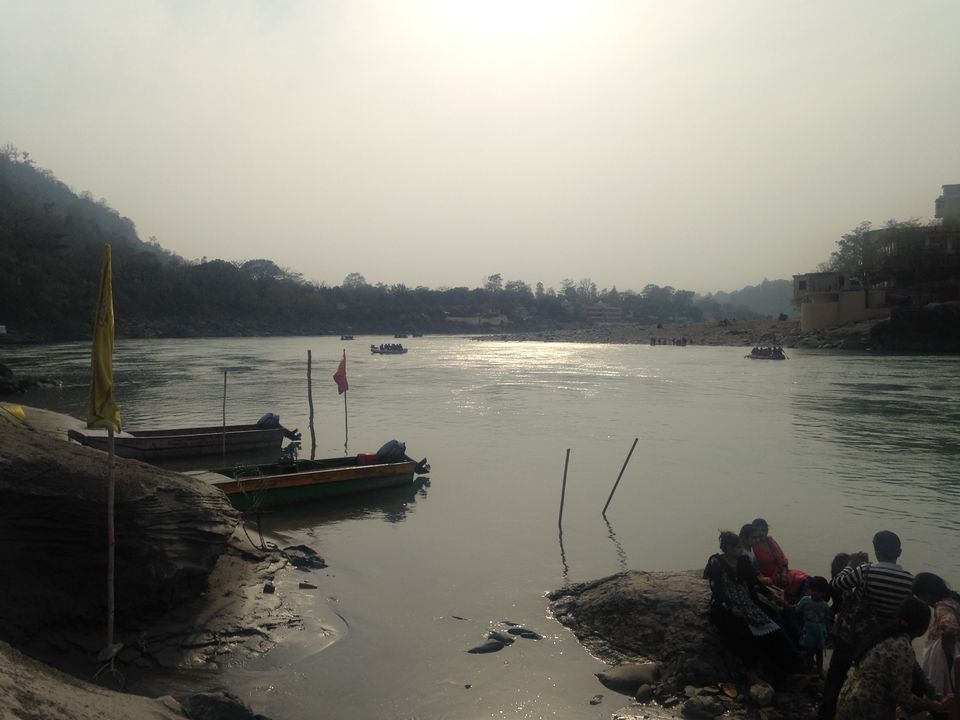 Being a Sai Devotee and Sai Student, it is always blissful to find a place similar to the place where you spend your childhood in learning moral values. It's been a pleasure to be at such a nice place and enjoy the environment.